I still have not been to the Magnolia Silos…how is this possible?!.  This season of life is so crazy busy.  I am dying to go and will definitely be going this Fall!  I can taste the cupcakes now 🙂  I did go to the first Magnolia Store…"Magnolia on Bosque" on our way to Austin last year.  It was before they announced the Silos were coming and this store would be closing.  I am so glad I got to go see a piece of Magnolia History!  Come take a tour with me and shop some of the amazing items in the store below.
Welcome to Magnolia on Bosque
Here is a little history on the store.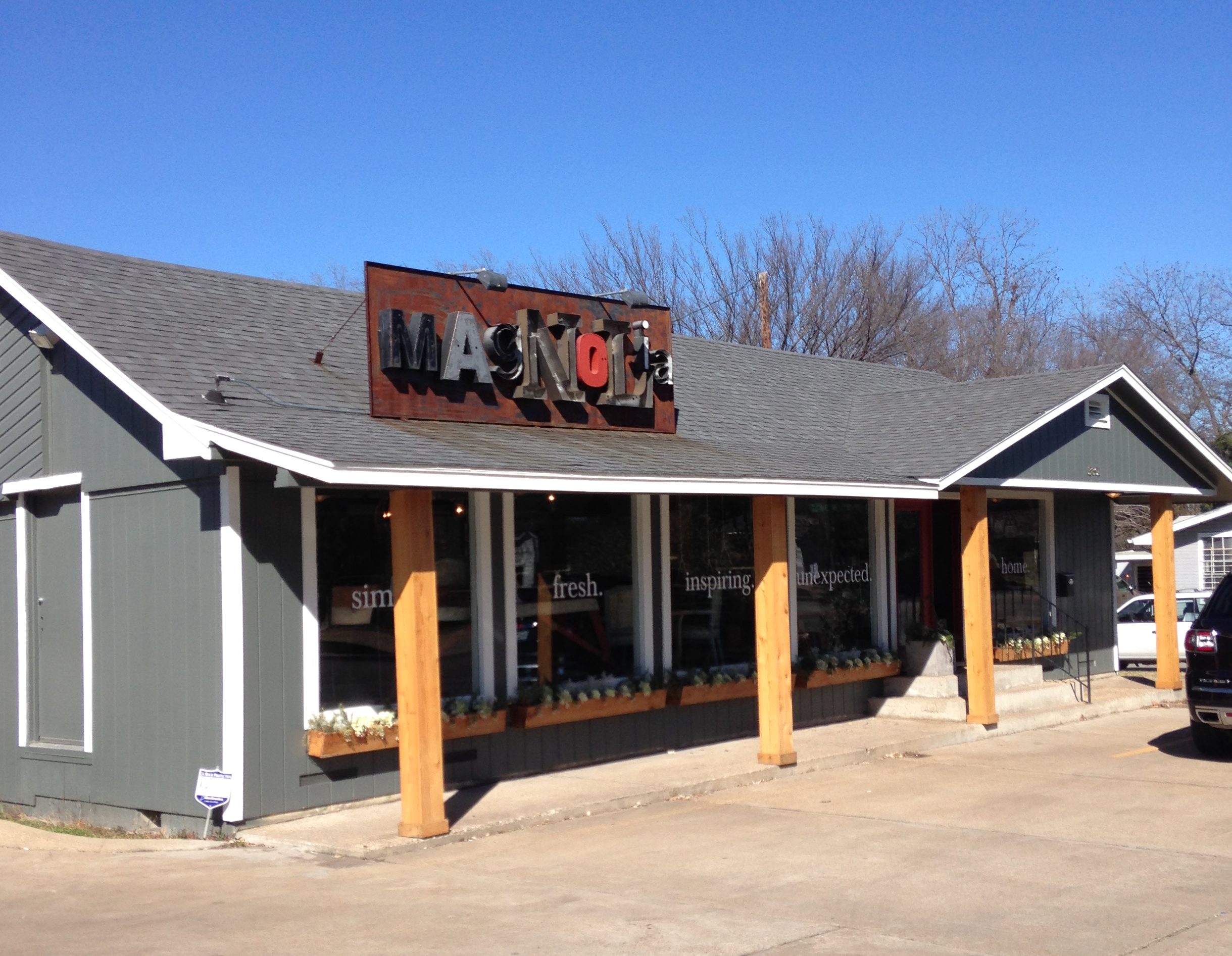 It was not a huge store, but packed with all kinds of goodies! While I was in the store a lady who worked there was on the phone with Joanna pulling items for an episode of Fixer Upper.  It was very exciting and I may have been following her around (stalker much) to hear what she was pulling!  Here is a view of one side of the store when you walk in.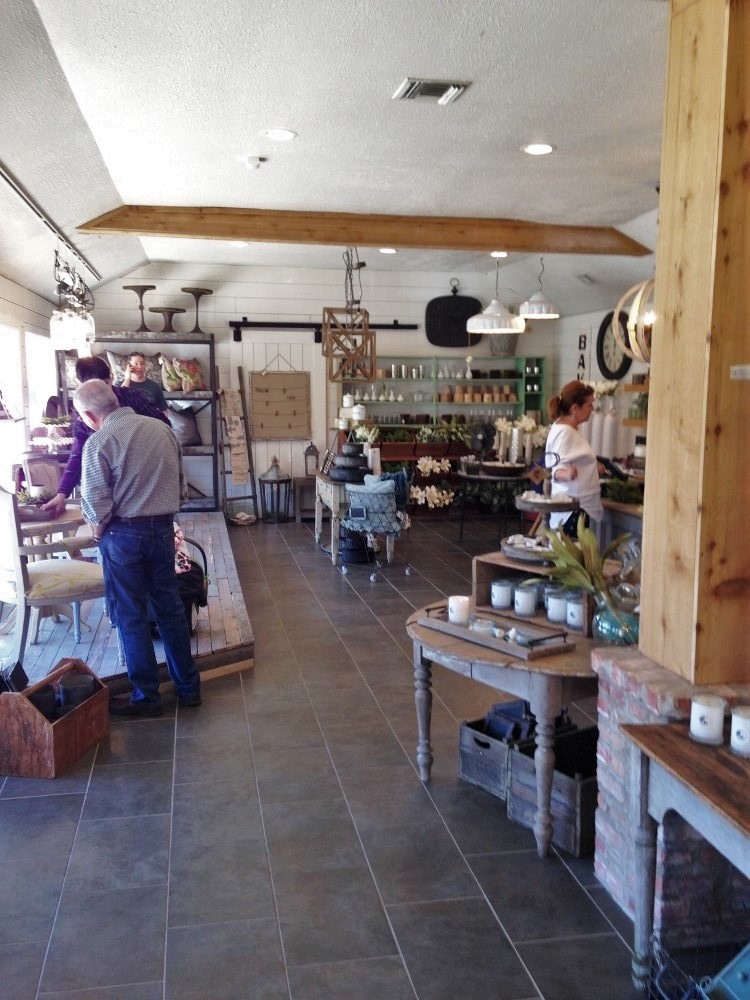 Here is a view from the other side of the store.  That is pretty much it, but each nook and cranny was filled with amazing farmhouse finds.  Can you spot Baby Braden?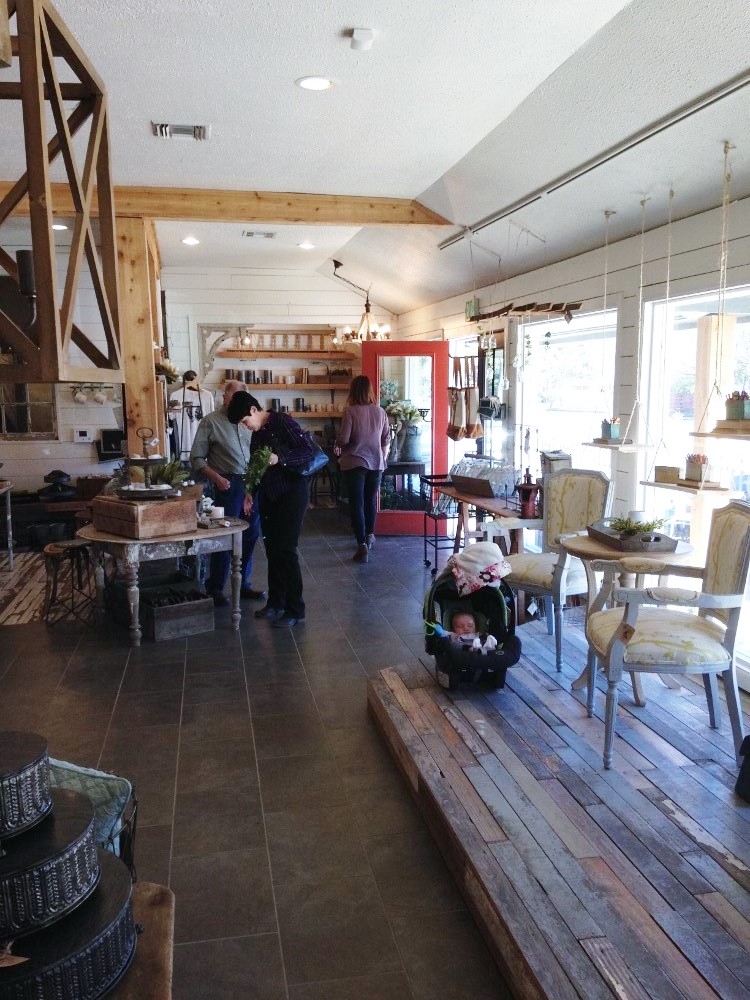 Avery was having fun on the "stage"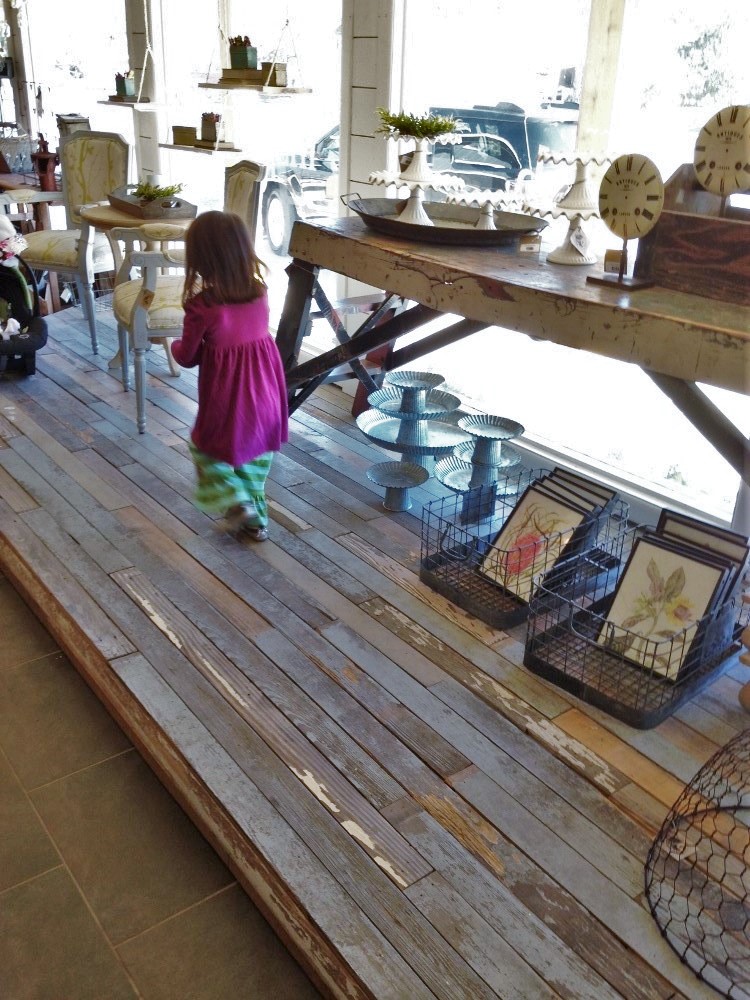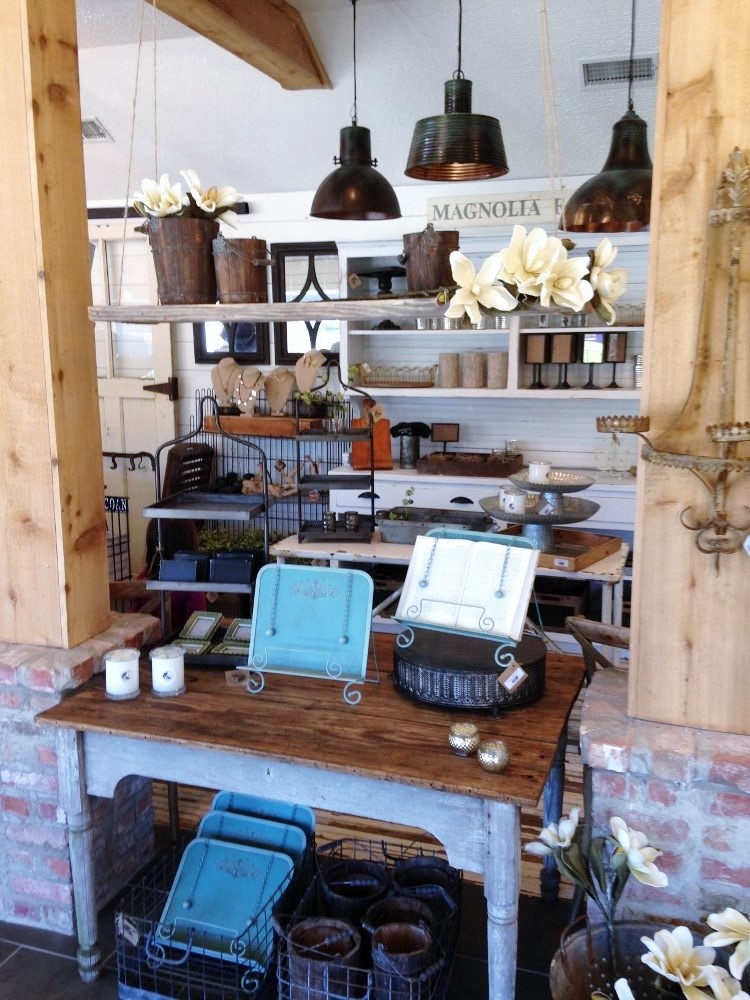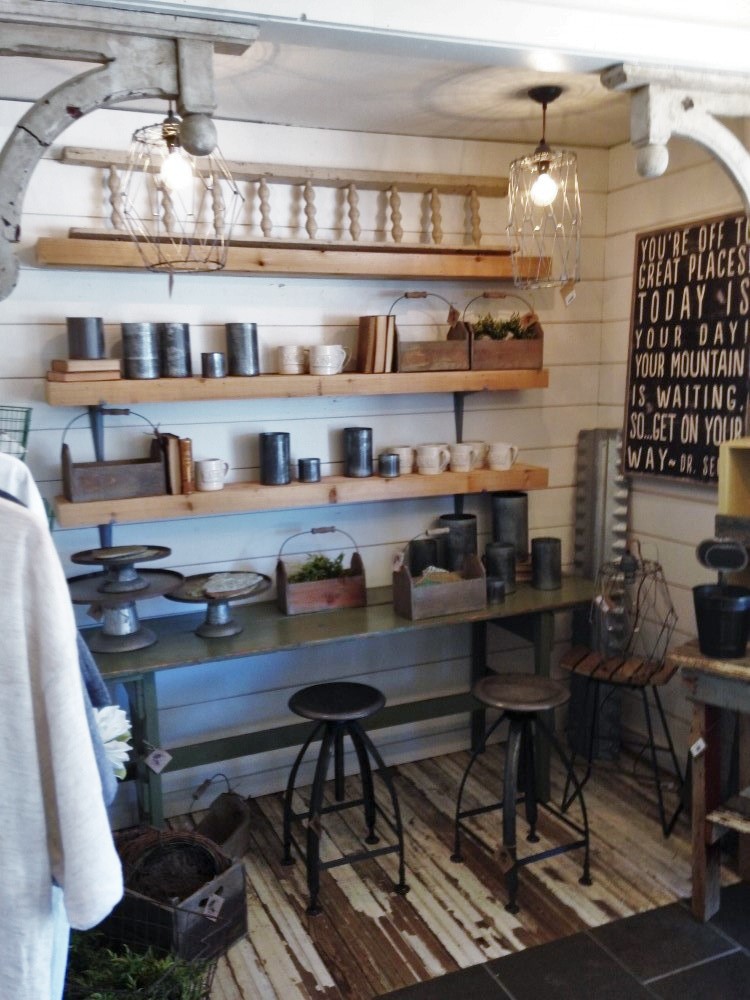 Does this vent hood look familiar?  A matching one was used in an episode of Fixer Upper you can see HERE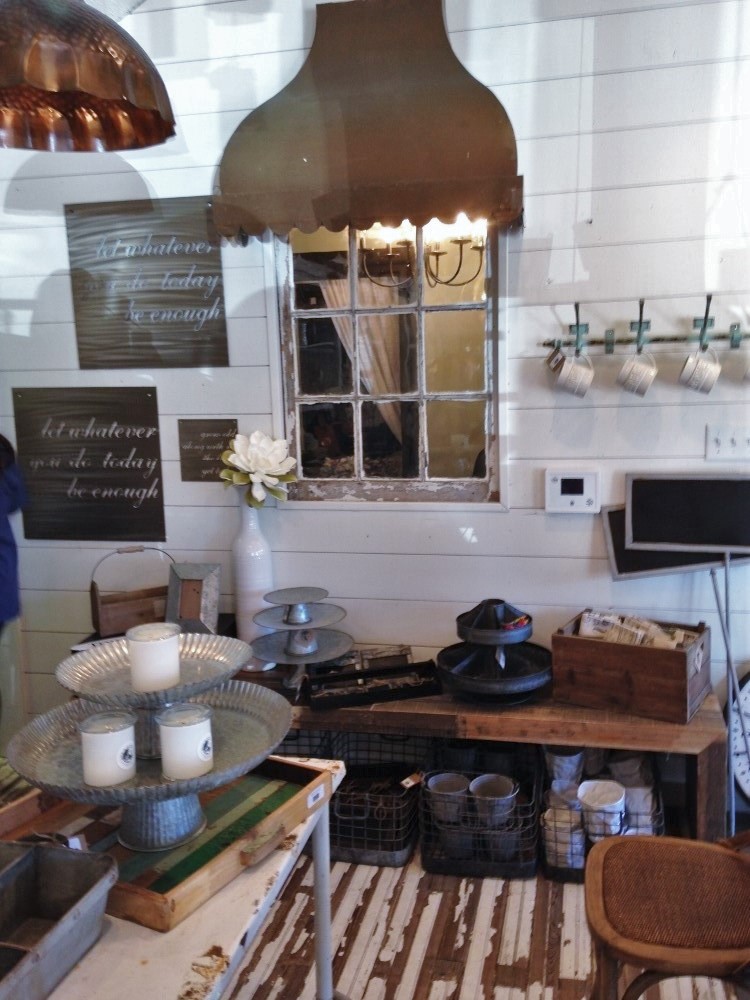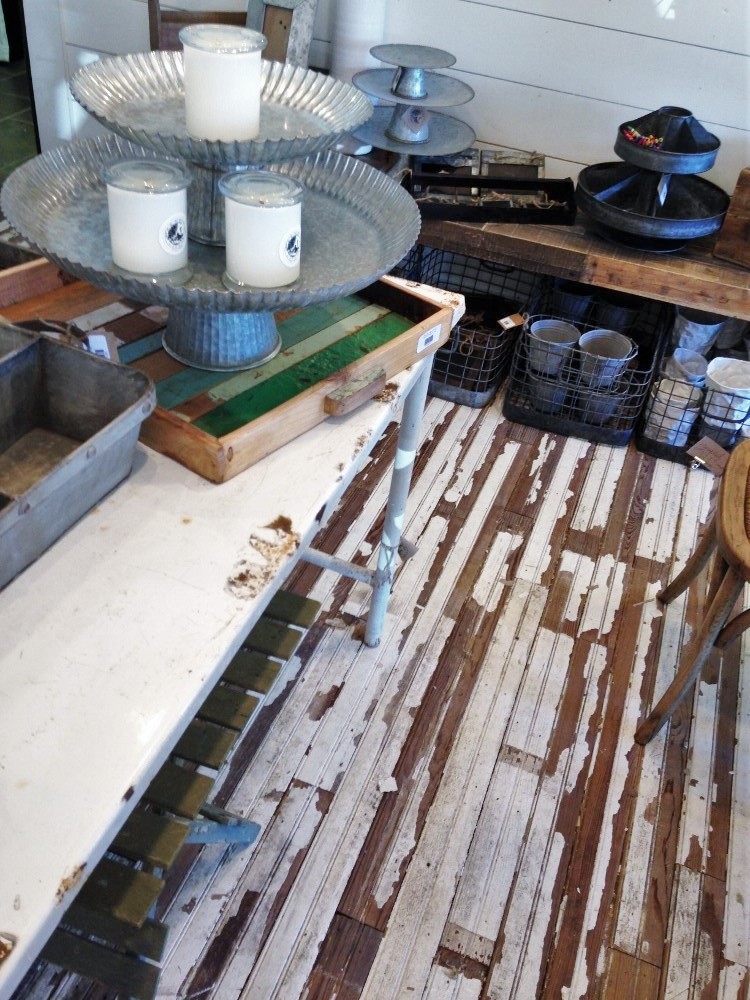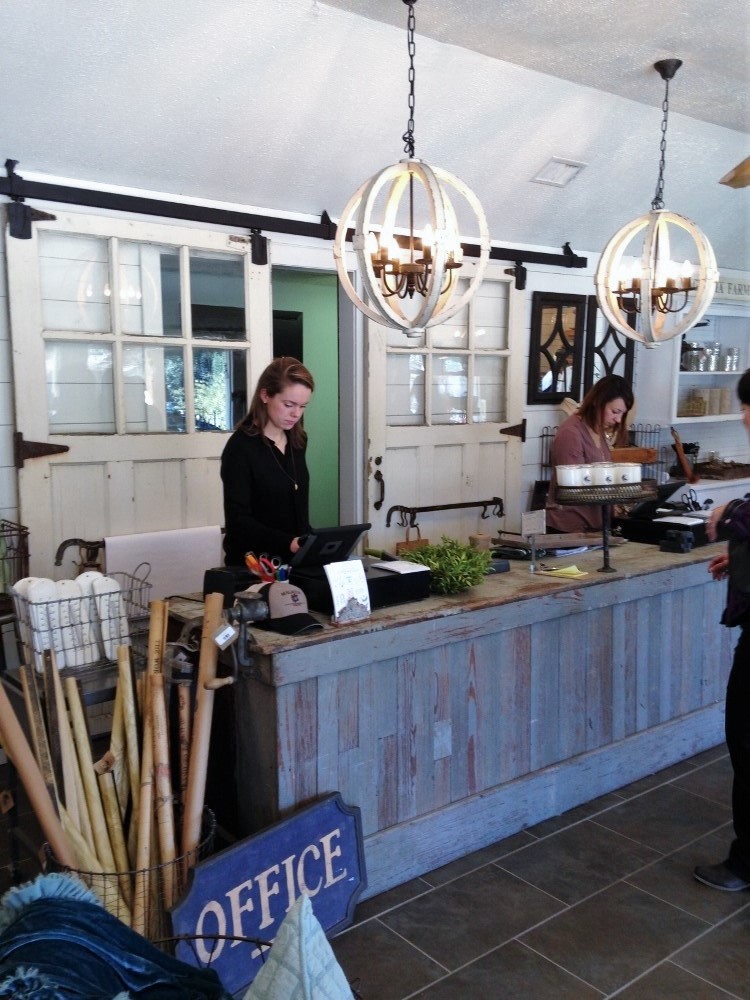 Such a cute little store right?!  So cool to think this is where it all started!  Watch this amazing inspiring video by Joanna below where she talks about this store and her journey.
SHOP MAGNOLIA ON BOSQUE
Here are some of the items that can be found in the pictures above.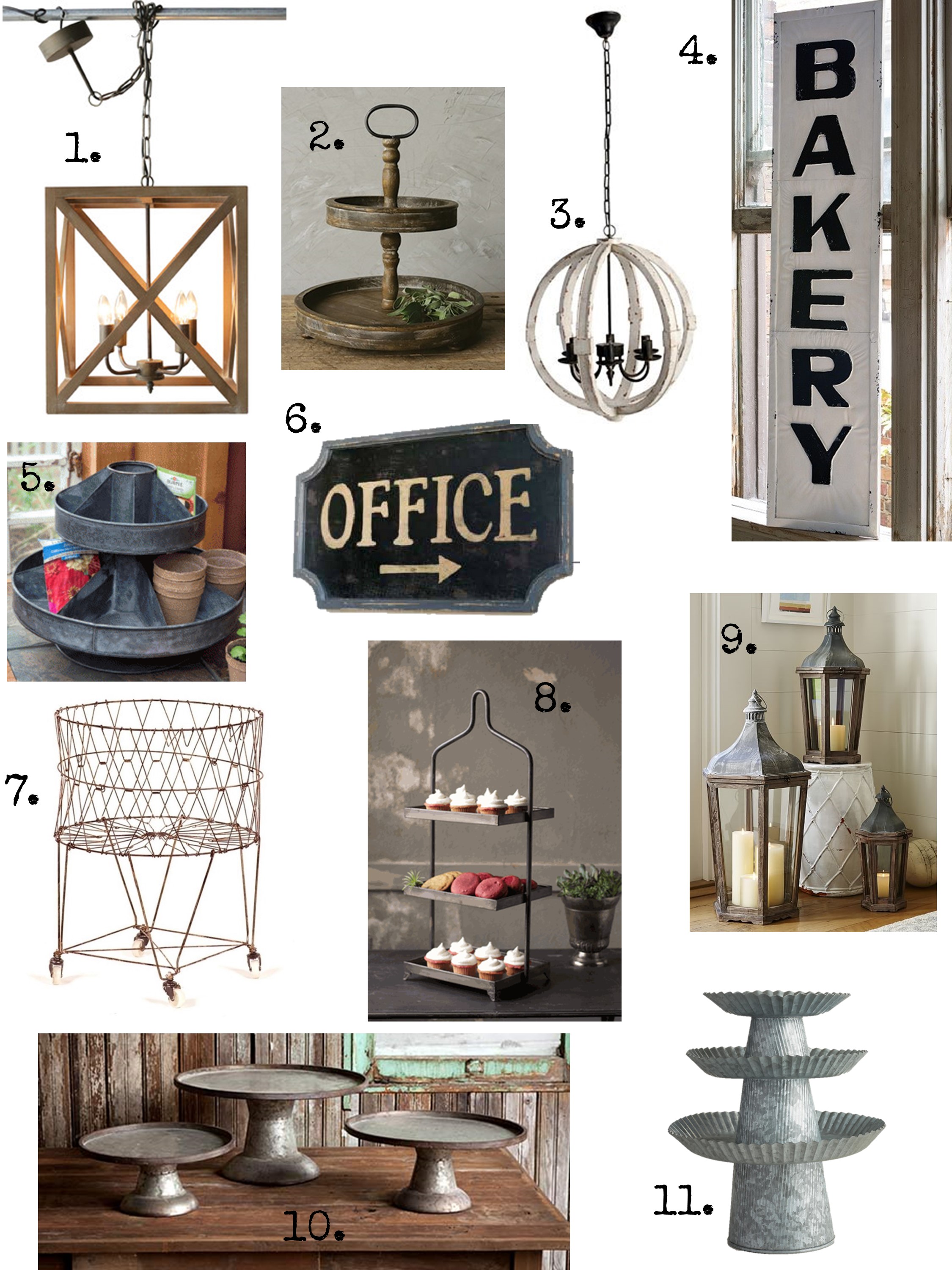 When I visited this store none of the Magnolia products had been created yet.  Now you can buy official Magnolia products.
Here are 3 of my favorites…click on photos to shop
Click HERE to see my Magnolia Paint Review
Click HEREto see my Magnolia Home Decor Items
Click HERE to see the Magnolia Furniture Line.  I am sharing real life pictures from my shopping trip to Nebraska Furniture Mart.
Pin the photo below if you love Magnolia
This post contains affiliate links.  If you purchase I may receive a small commission.  Thank you.