I really enjoyed looking all over for the Thanksgiving Printables to share with you guys, so I decided to do it again, with Christmas Printables! All of these are free, and they are amazingly designed! Printables do add a spark of holiday spirit. Add a few to your home- all it takes is a printer and a frame, if you wish!
These treat toppers are awesome! Be sure to check out the other amazing buffalo plaid printables that you can get!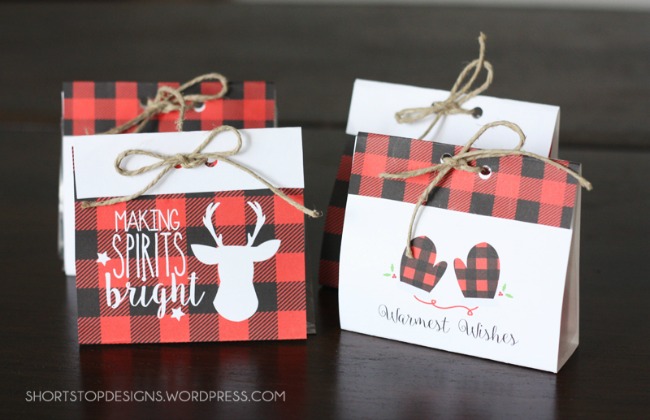 Buffalo Check Plaid Christmas Printables
 These black and white chalkboard prints are stunning. I'd do a gallery wall with all of these!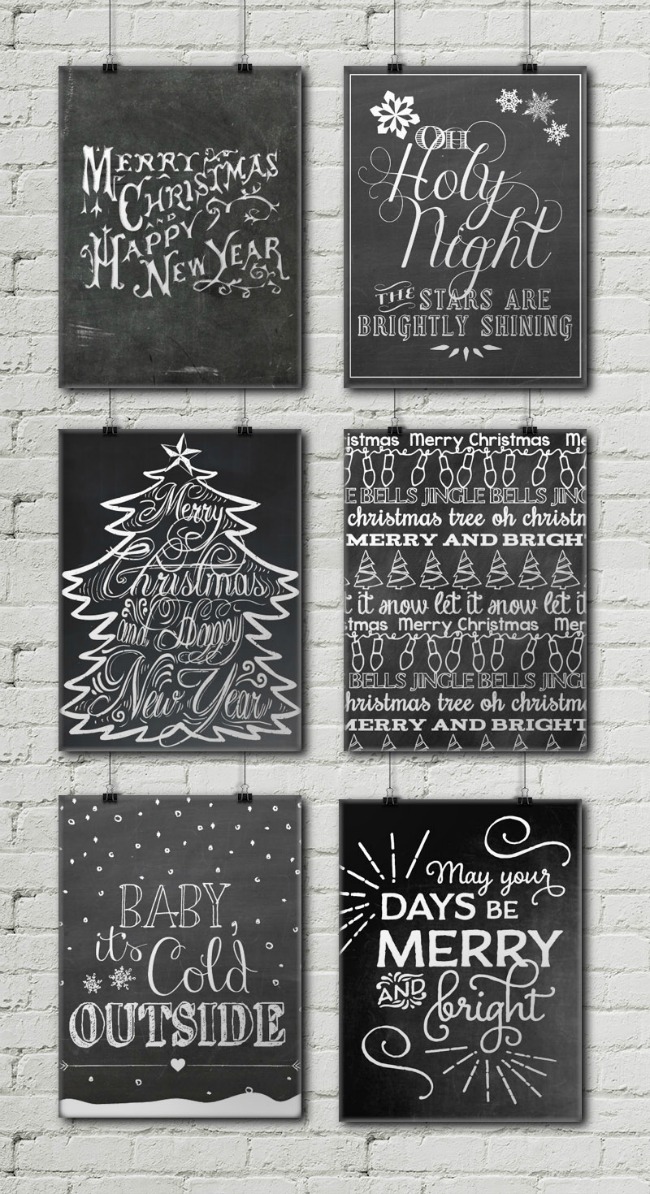 Christmas Chalkboard Printables
 Spend a little time relaxing with these coloring pages.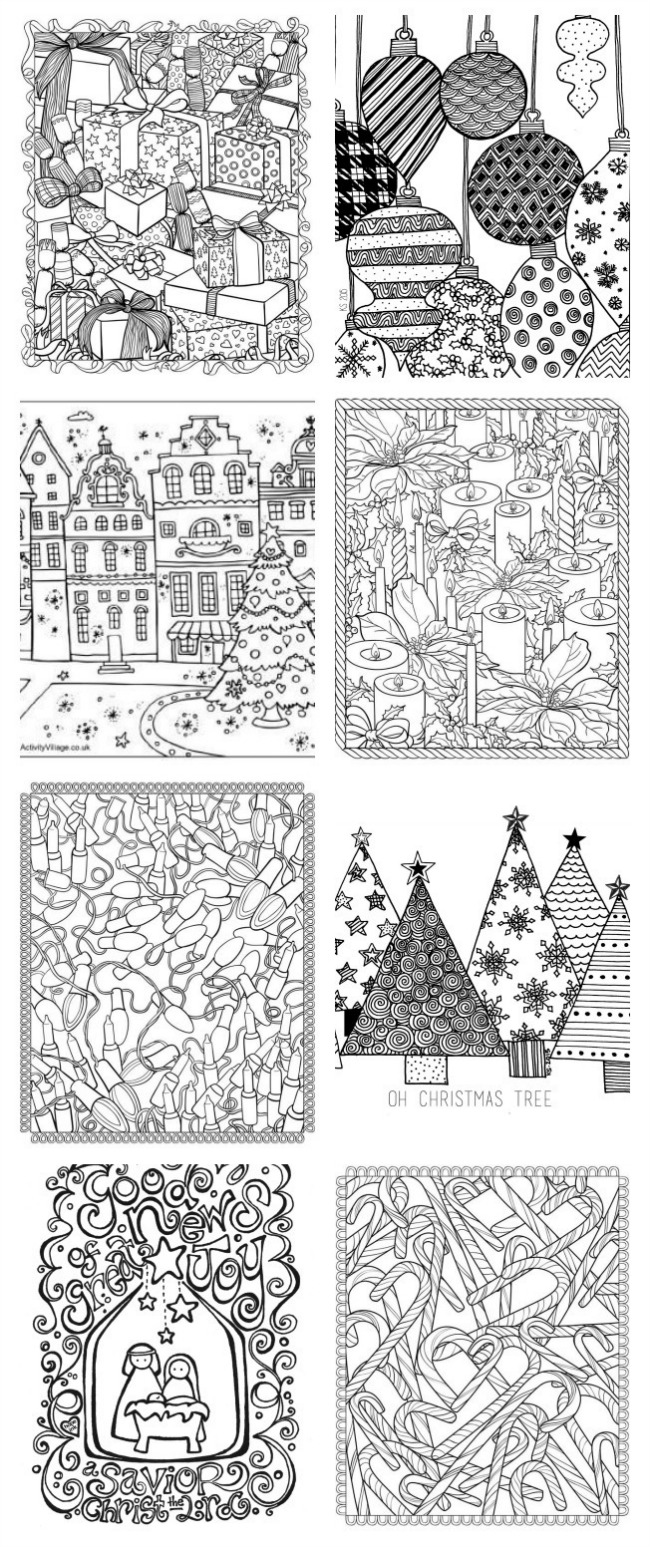 Christmas Coloring Pages
Make looking at Christmas lights together a little bit more fun with this fun scavenger hunt!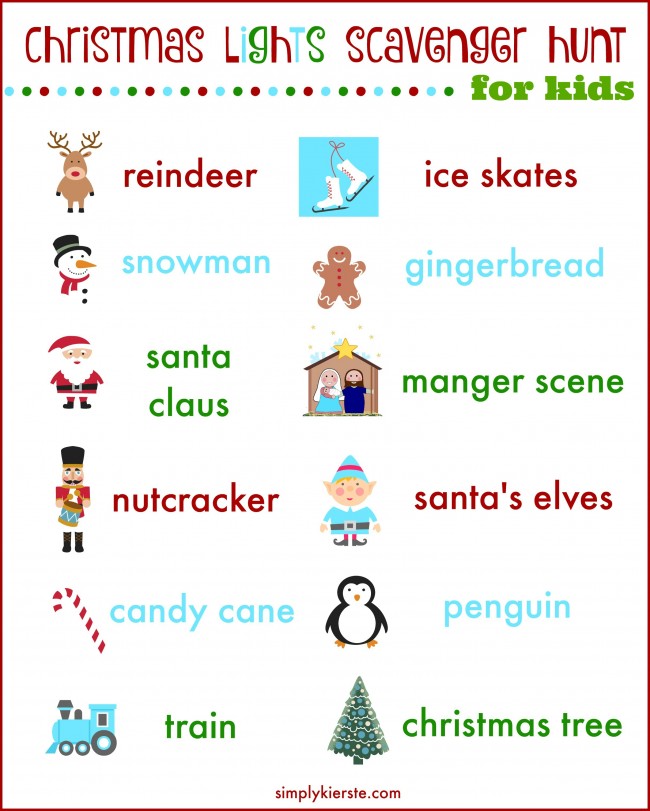 Christmas Lights Scavenger Hunt
Spruce up that space on your mantel with this banner for the holidays!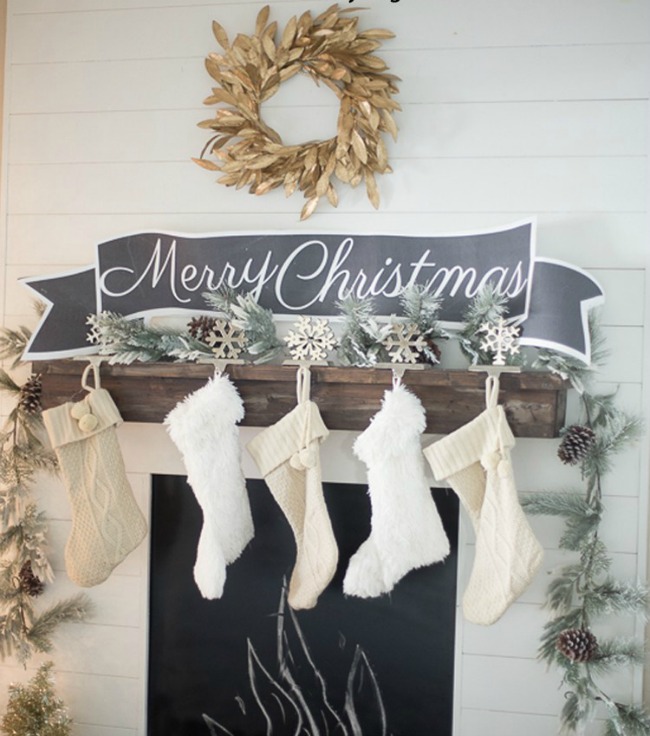 Merry Christmas Banner
The calligraphy is so beautiful!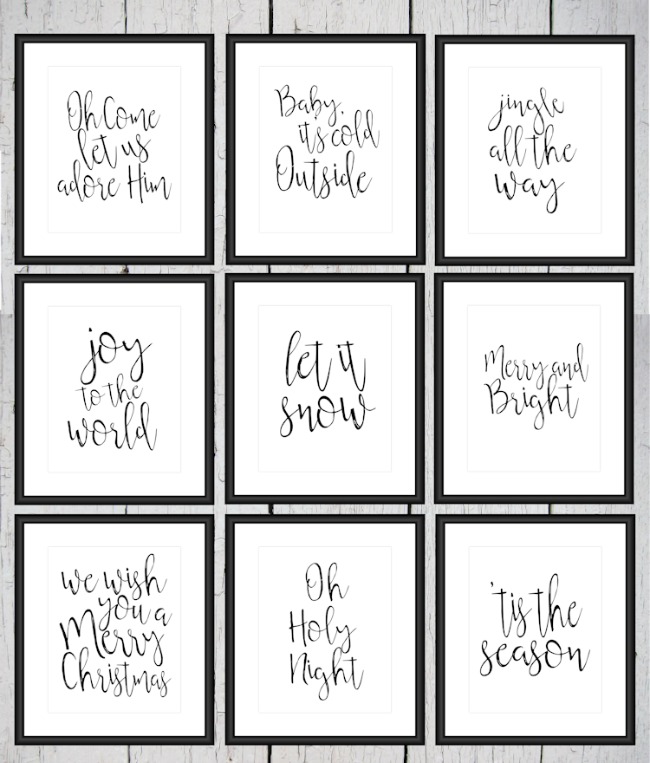 Christmas Signs
Can you believe you can print out signs that look like they were actually painted with watercolors.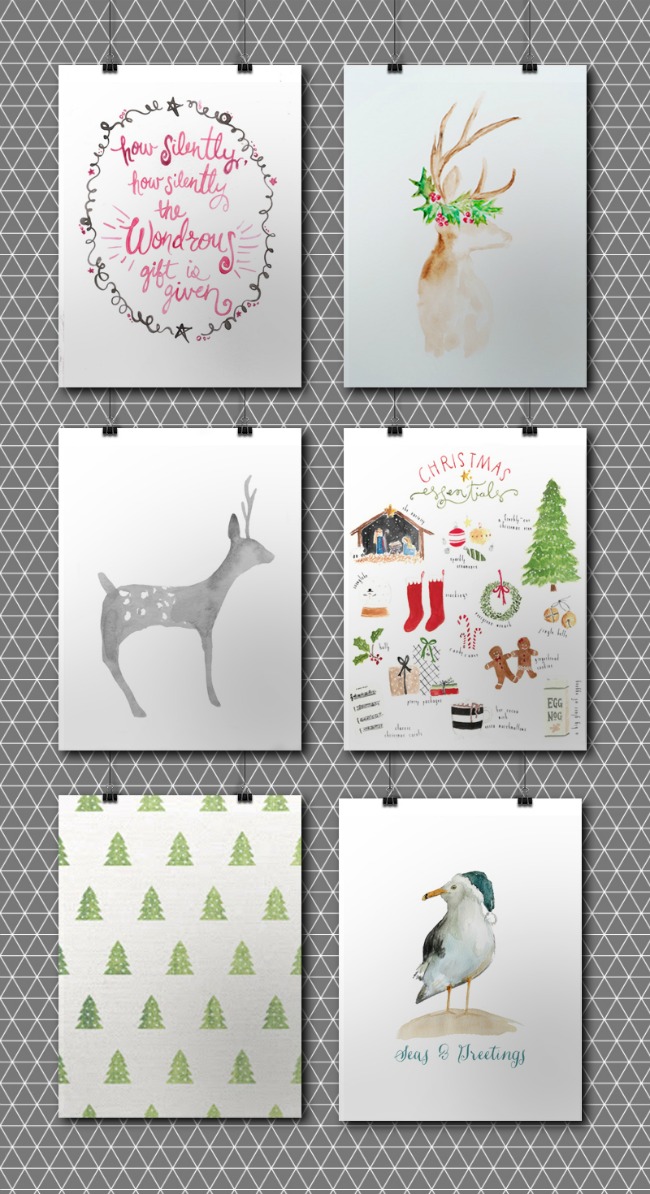 Christmas Watercolor Printables
 If your kids love the Elf movie, they'll recognize this!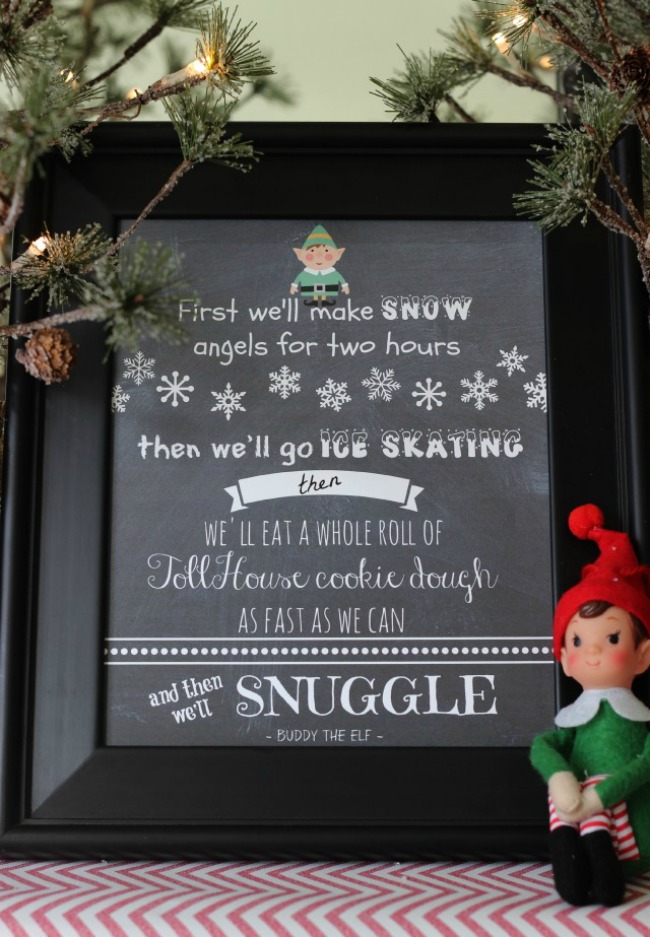 Elf Movie Printable
 How beautiful would these be on your packages with pretty ribbon!?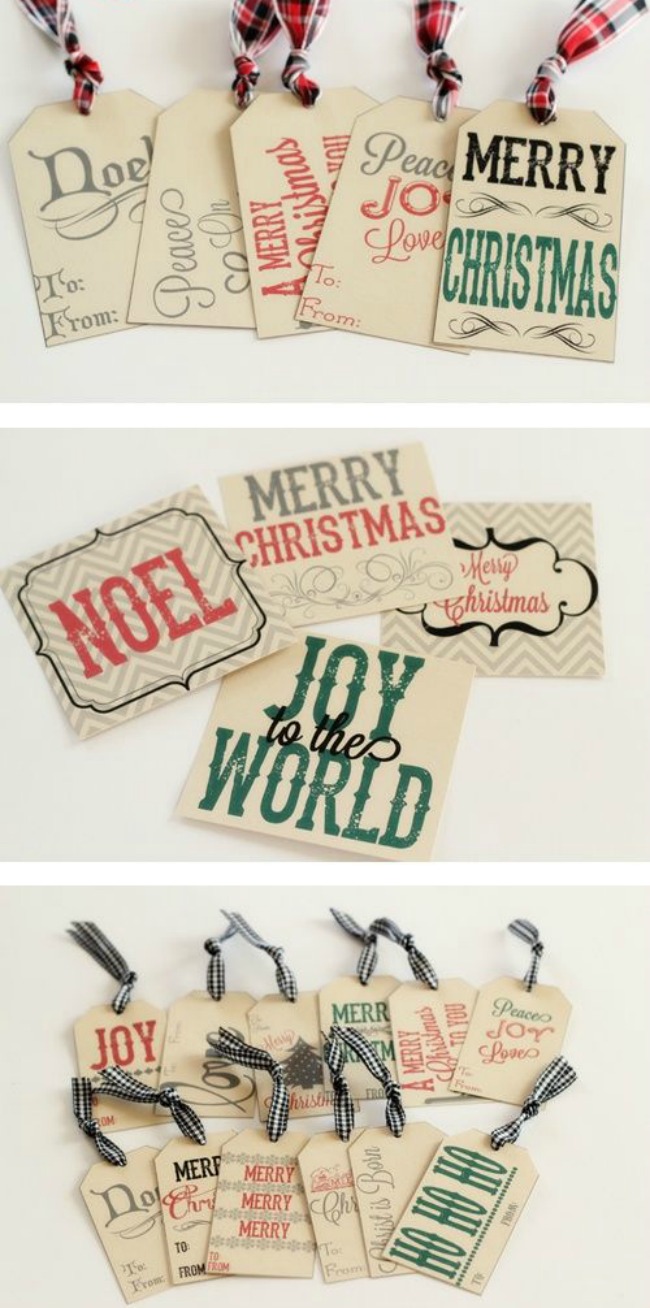 Gift Tag Printables
I adore this! It'd make a wonderful Christmas card too!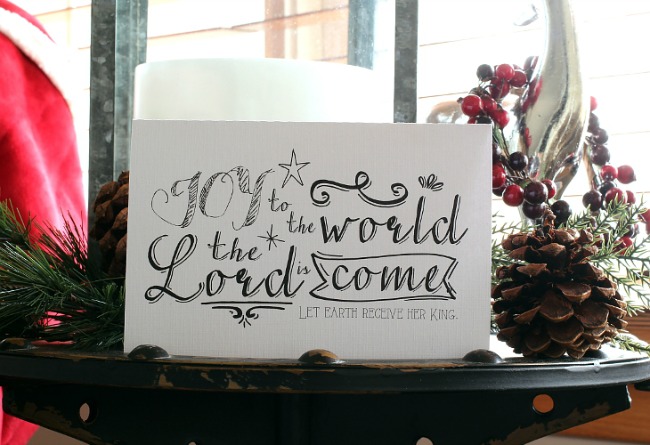 Joy to the World
 This chalkboard print is so neat- Merry Christmas in the form of a tree. They do have 2016, don't worry!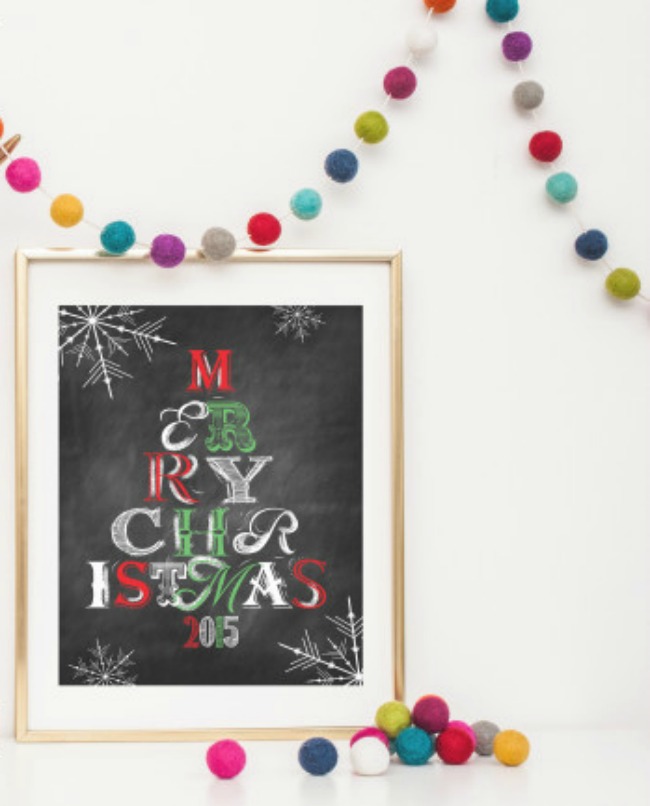 Merry Christmas 2016
It truly is the most wonderful time of the year.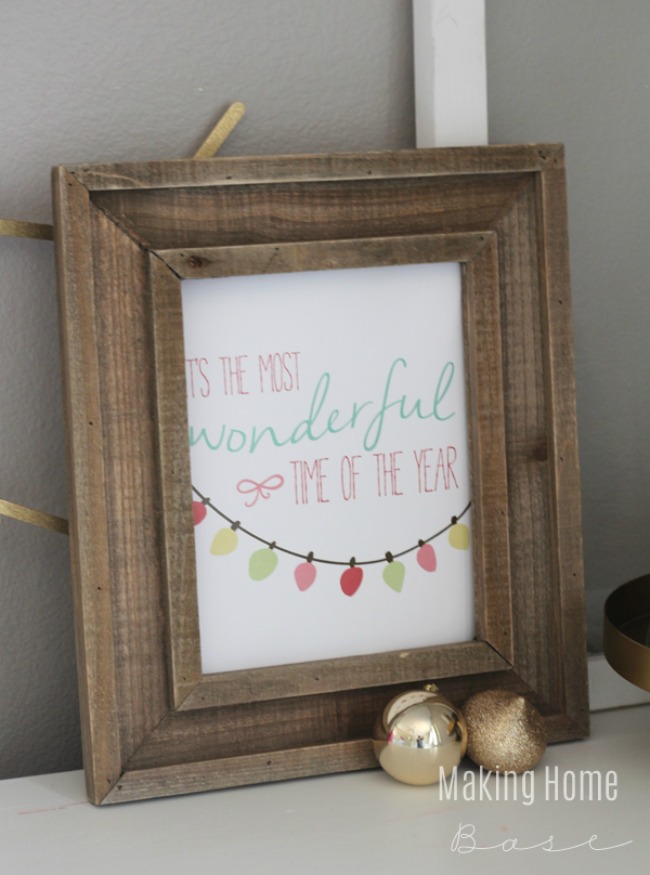 Most Wonderful Time of the Year
 These three are so lovely, all framed up with a red mat.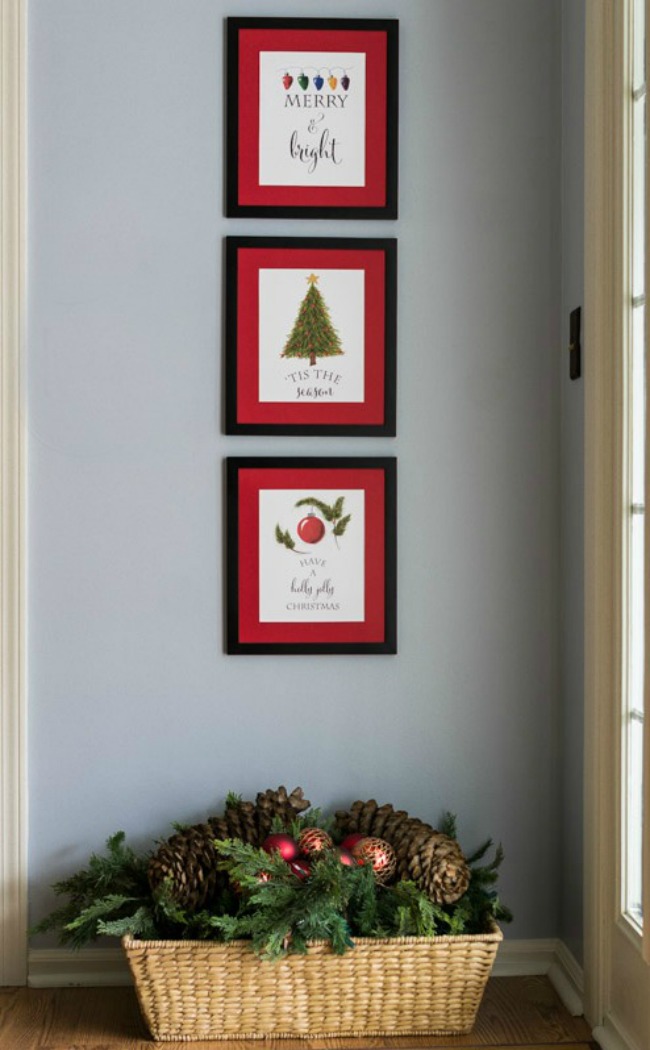 Trio of Prints
I really like the plaid ones here!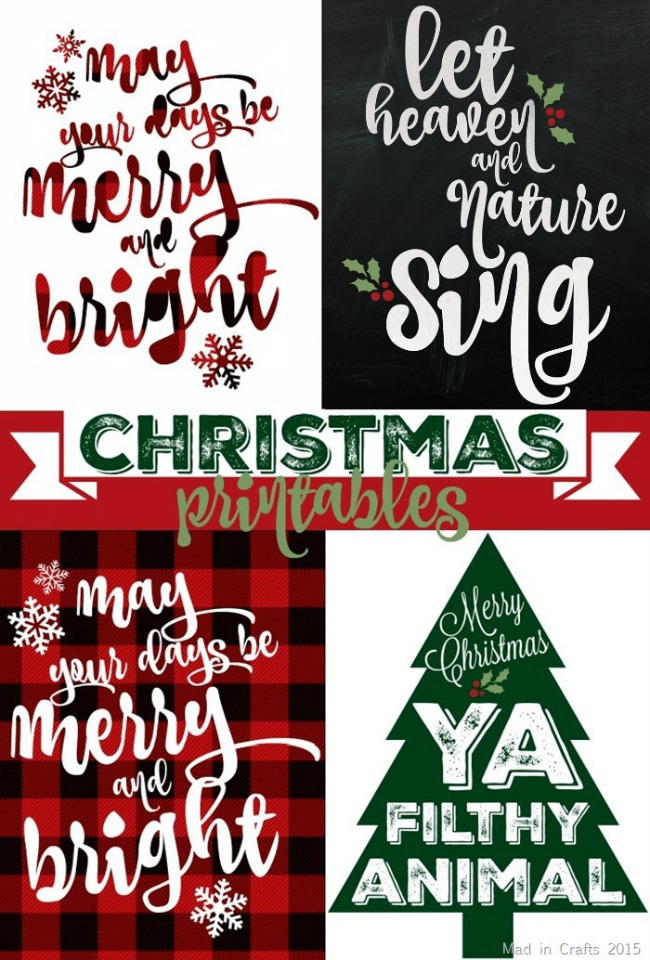 Plaid Christmas Printables
 Such pretty and sparkly gift tags you can attach to your gifts, or print out the full sign for display!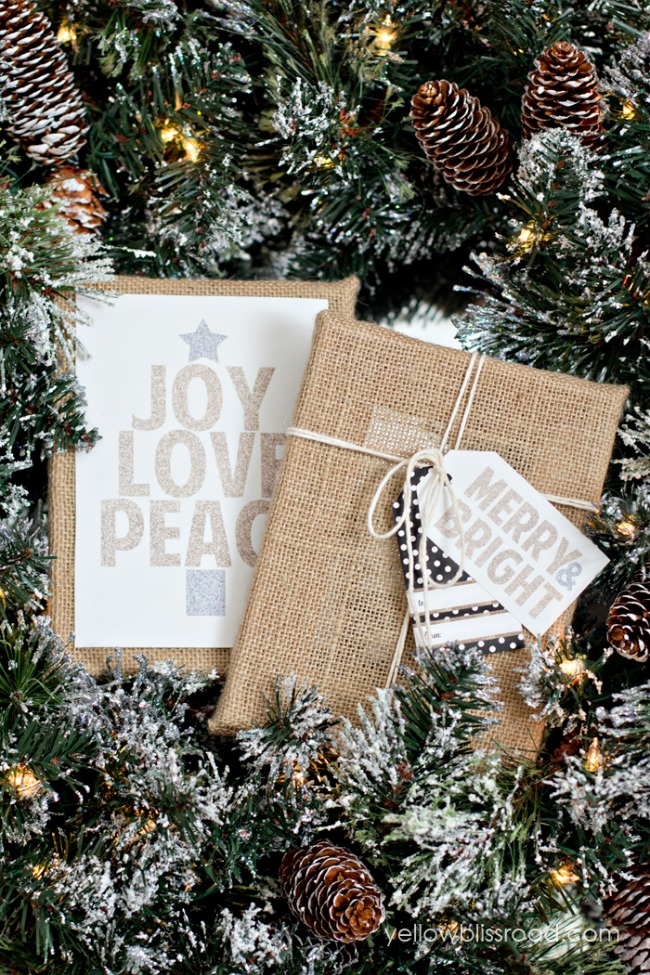 Printable Glitter Signs
How I love this! You should see the coordinating banner and other printables that Kara has created to go with this!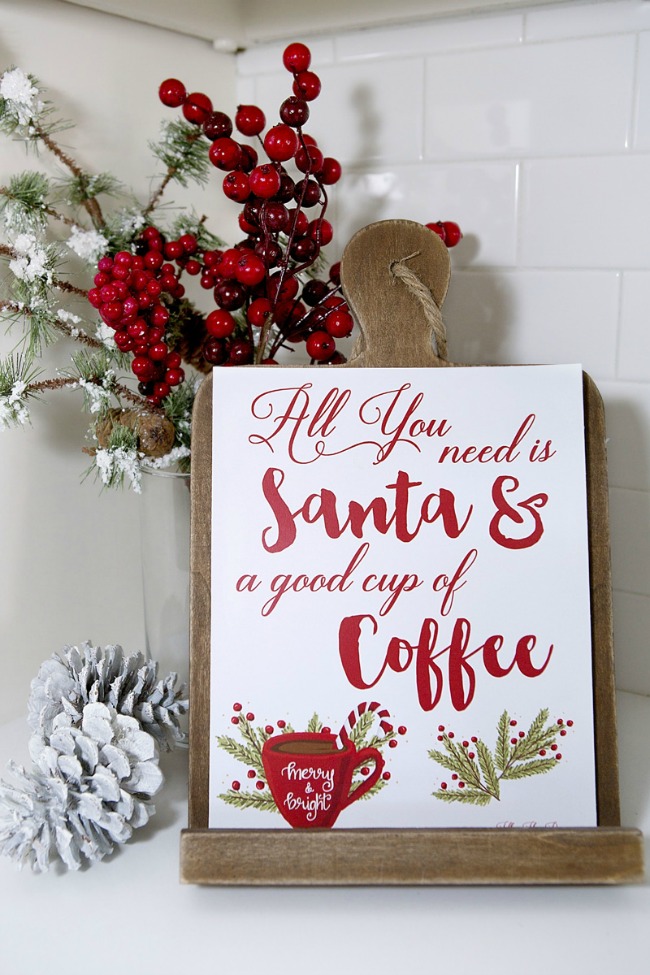 Santa and a good cup of Coffee
The joy of kids! They'd be so delighted to leave this for Santa with his milk and cookies.
Santa, Stop Here
This may be simple, but the plaid makes it perfect.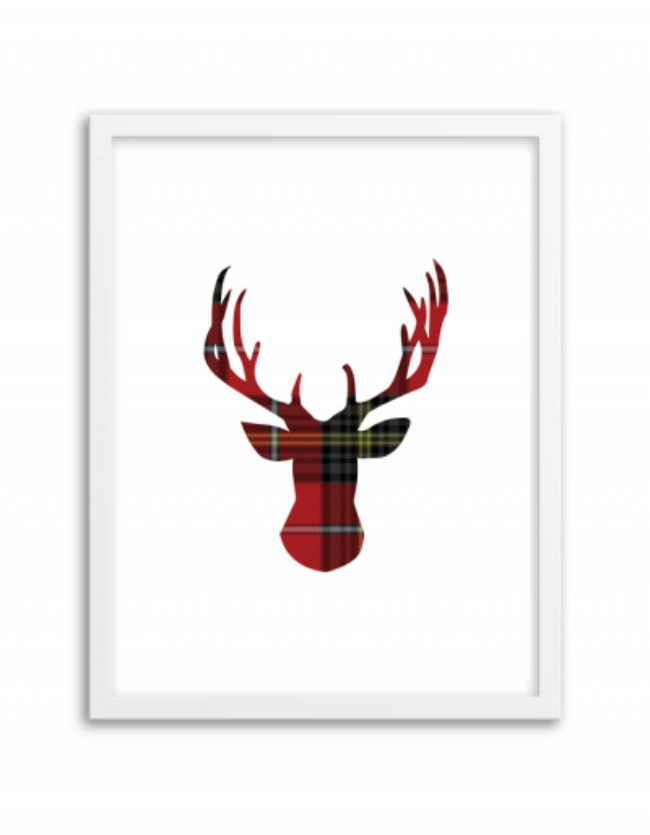 Tartan Deer Wall Art
The number one reason for celebrating Christmas with our loved ones.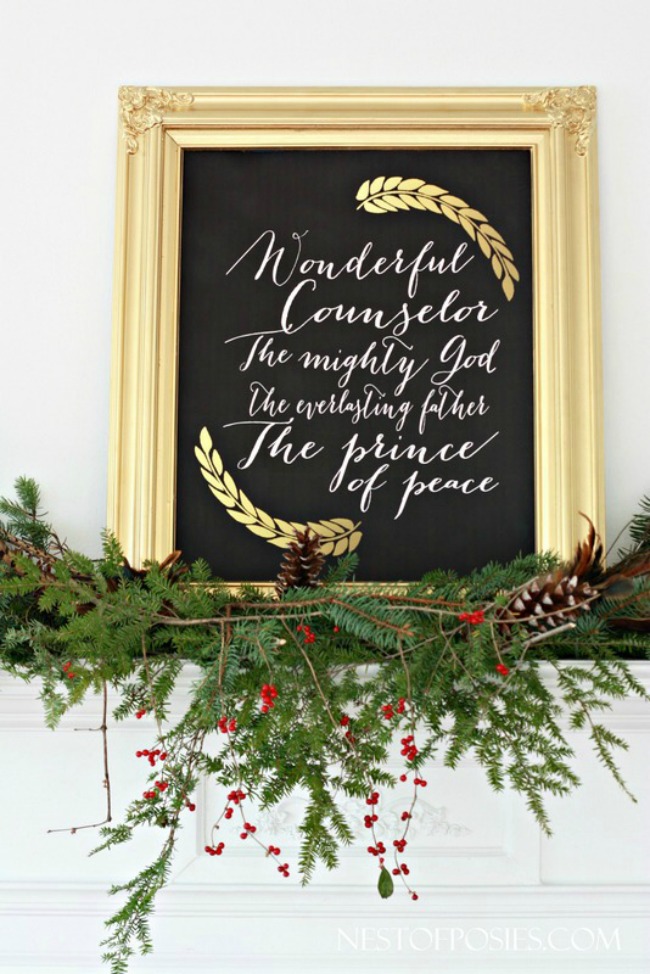 The Names of Jesus
I love the look of these vintage signs, and the cars with trees on top too!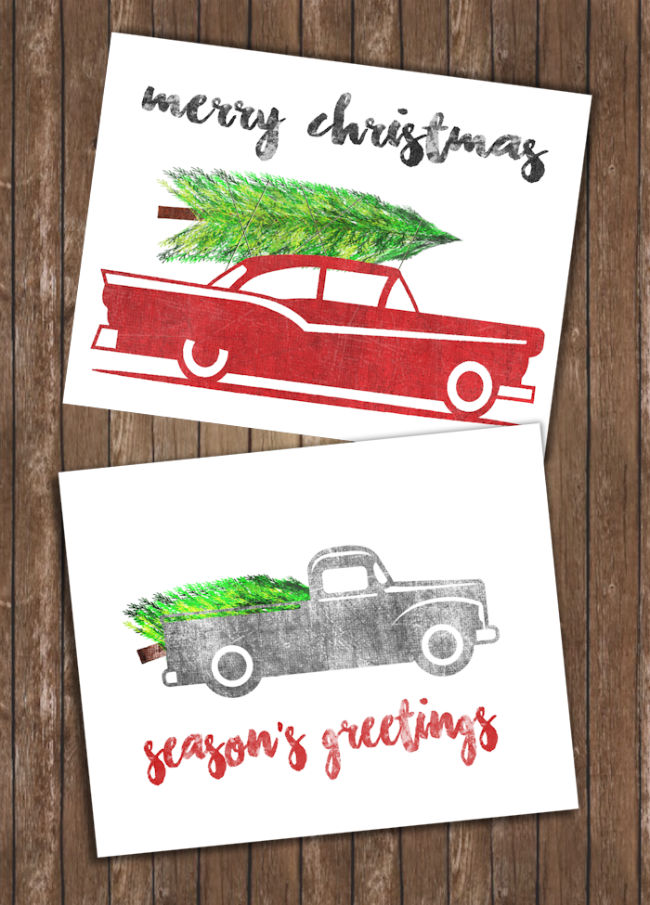 Vintage Christmas Signs
And here are the FREE Printables from House of Hargrove this year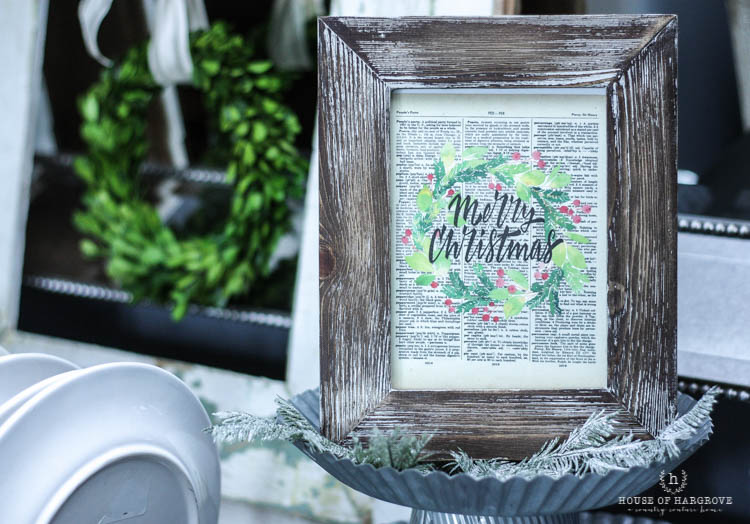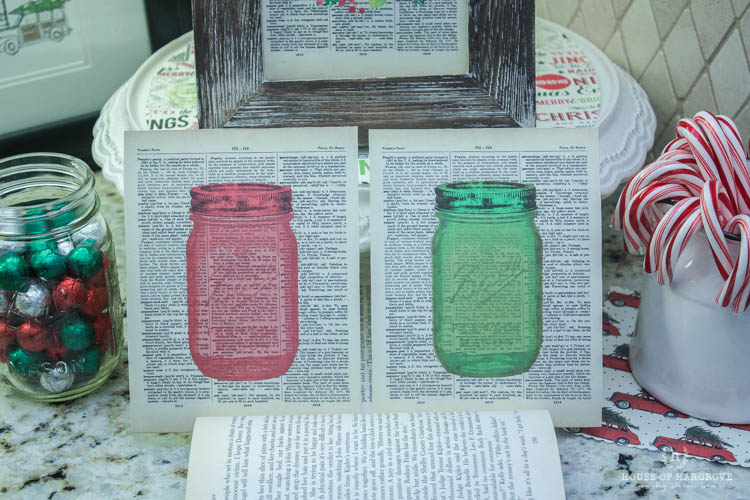 I hope you love these Christmas Printables as much as I do!