Today I am sharing the story of an incredible woman, my favorite deals of the week and how we can shop to support a sweet family (all details at bottom of post)!
The world lost an amazing woman last week.  Manda Davis Maxwell.  I am not sure if you have heard her story, but she lead her life by such example.
"Manda Maxwell was a beautiful 35 year old wife and mother of two who passed away on February 26, 2017 in Dallas, Texas after a long and courageous battle with cancer. To say she inspired those around her would be an understatement. 
Manda first had cancer at the age of five and was in remission until it resurfaced again at age 28. Manda made the brave choice to have one of her legs amputated just 2 weeks after having her first child and continued chemotherapy for the next year in order to completely eradicate the cancer from her body. Five years later, the cancer returned for the third time. Manda fought the disease with all her might and a strength that could only come from God. Now, we celebrate her homecoming and mourn our earthly loss at the same time"
Through all of it Manda focused on her relationship with Christ and her tag line "Faith over Fear".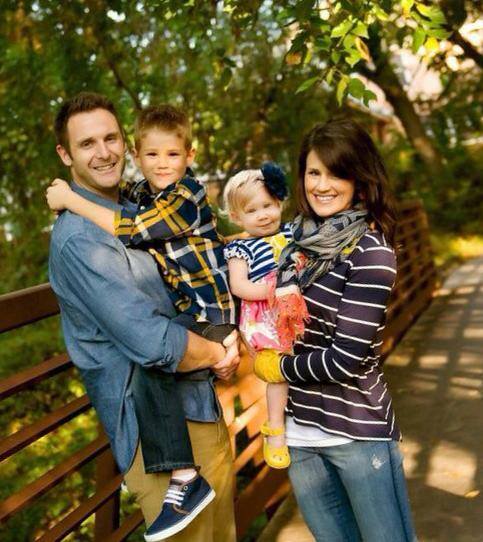 Her story has been shared on social media and blogs so you may already be familiar with it.  Some of her best friends are Shay (Mix and Match Mama), Erika (A Little Bit of Everything Blog), Sheaffer (Sheaffer Told Me To), Andrea (Momfessionals) and Narci (Grace & Love Blog).  They have been sharing her story for the last few years.  It has been amazing to watch God work in such a unimaginable situation.  Manda wanted her life and story to be used to lead people to Christ and show how even during the toughest times HE is still an awesome God and so so good.
A few years ago I joined a fellowship group that Manda was in and while I didn't know her super well I can tell you just being around her you knew she was special.  She was so kind and welcoming and I truly wish I would have gotten to know her better.  She is a HERO and lived her life for JESUS until her last breath.
If you want to hear more about her journey and amazing faith you can watch Manda & her Mom share their story below when they spoke at their church awhile ago.  I am in awe of their strength and honesty!
You can learn more about the amazing woman she was on her Manda Strong Facebook page.  There are lots of stories and videos.
WAYS WE CAN HELP:
Pray for this family.  Her husband Aaron,  son Aiden (8), daughter Miley (3), and her entire family and friends
Share her story and her legacy so others may come to know Christ through her life and faith
These great Manda Strong tees are being sold as a fundraiser for the Maxwell family. Check them out and order yours today here: https://www.booster.com/mandastrong3?type=2&side=front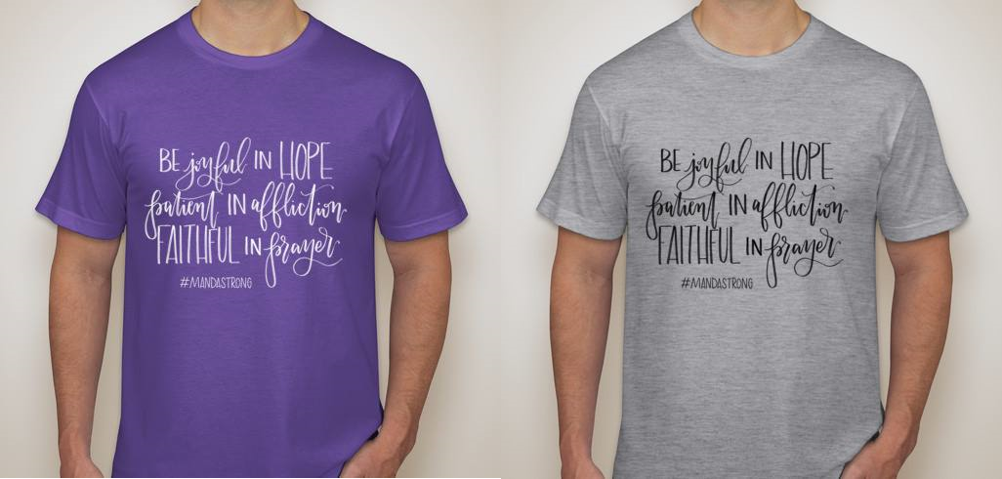 Shop to support the Maxwell Family
I will be donating all commissions made from my affiliate sales on this post to the Go Fund me page set up for the Maxwell family.  In case you aren't familiar with affiliate sales….when bloggers share items on their blog and you click the link and purchase bloggers are given a small commission.  It is one of the ways we make income from our blogs.  It costs YOU NOTHING!!!  You shop just like normal.
If you need anything from NORDSTROM….just click HERE
If you need anything from AMAZON….click HERE
If you need anything from POTTERY BARN….click HERE
I am sharing some of my favorite items I have found lately below and if you click the link and purchase ( OR PURCHASE ANYTHING ELSE FROM THAT SITE….you will be supporting this amazing woman's family!….it doesn't have to be the exact item I share)
So…..here are some of my favorite items lately.  Happy shopping.
ruffle shower curtain
My favorite linen ruffle shower curtain is ON SALE with 25% off!  This is the one Joanna Gaines used in Fixer Upper.  Comes in white, grey or this flax color.  Click HERE to order.  Use CODE: WEEKEND at checkout.
***POTTERY BARN IS OFFERING 25% OFF Any regular priced item with CODE: WEEKEND***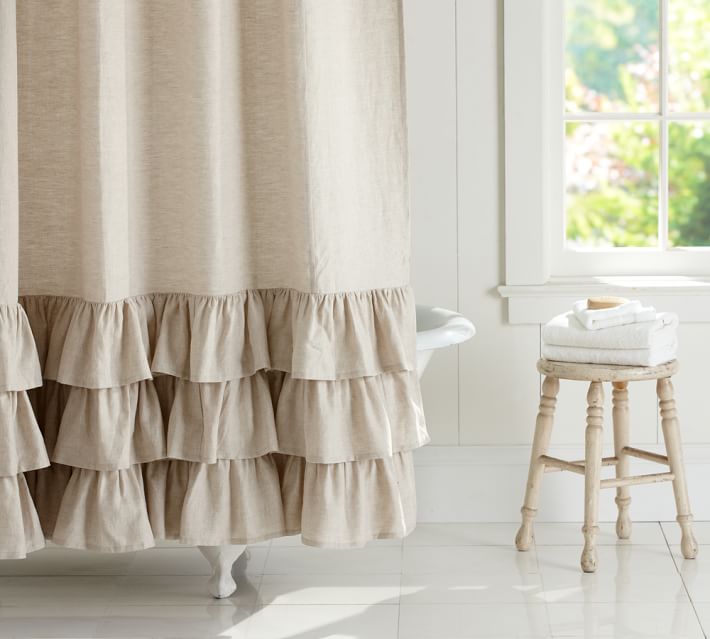 CUTE T-SHIRT
I love these shiplap t-shirts and yall do too!  ONLY $13.99!!  They sold out super fast last time.   Hurry!  Shop HERE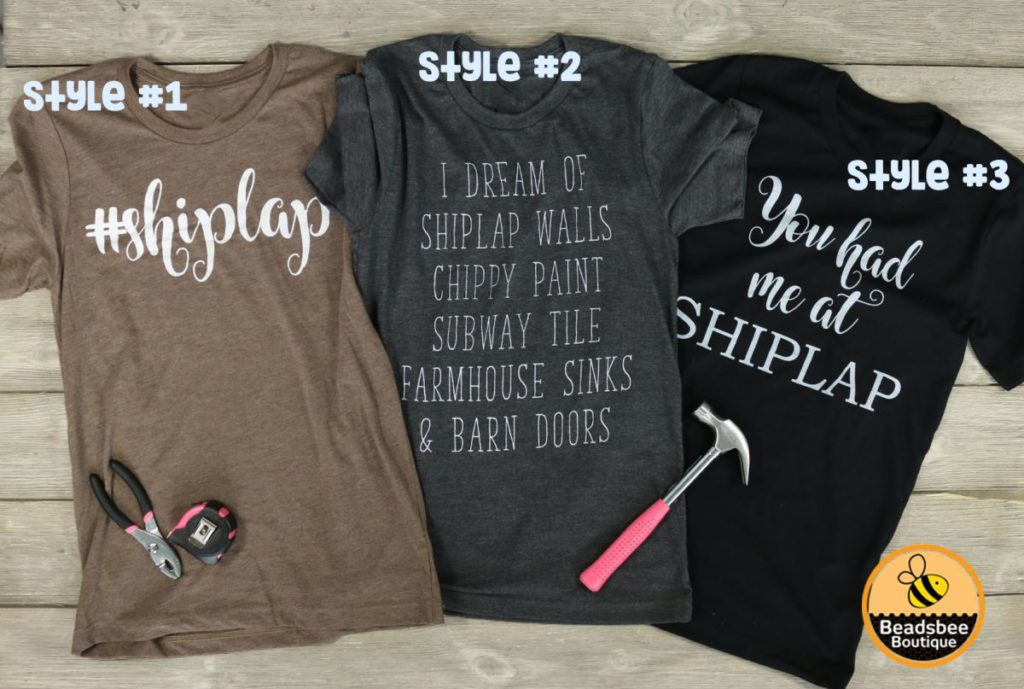 CUTE TUNIC TOP
This adorable tunic comes in multiple colors and is on sale for ONLY $27.90.  Shop HERE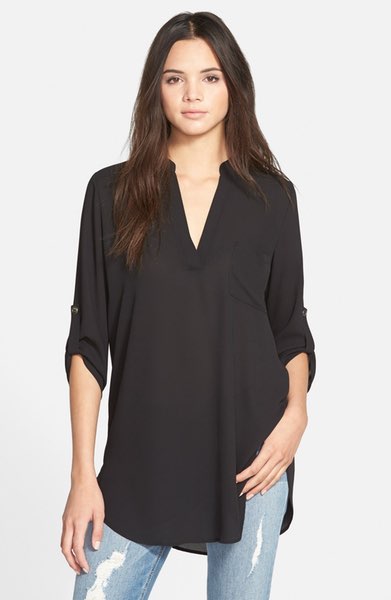 GALVANIZED METAL TIERED TRAY
This adorable tray is ONLY $17.88!!! Shop HERE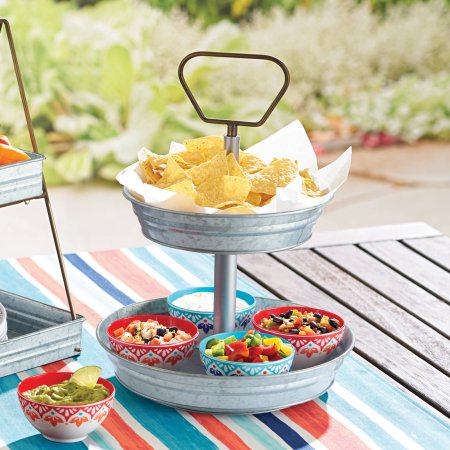 Galvanized Metal Tiered Tray Option 2
Another amazing tiered tray….ONLY $17.88 Shop HERE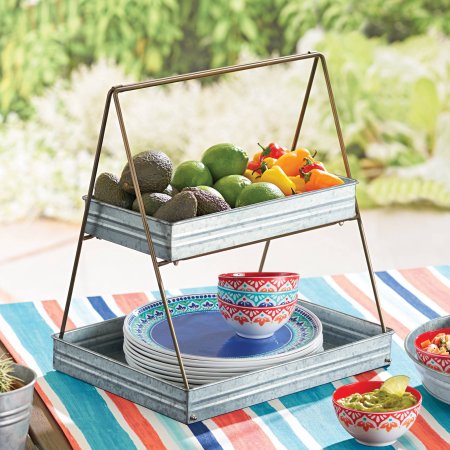 Shop more great galvanized metal items below….super cheap prices!!  Just click on photo to shop!

EASTER BASKETS
Easter will be here before we know it.  Do you have your Easter basket?   Pottery Barn Kids has ALL of theirs on SALE.  Shop HERE
FARMHOUSE JUTE RUG
My favorite rug is on sale.  Get a 9×12 for ONLY $299 with FREE SHIPPING.  Use Code: SPRINGFLING.  Shop HERE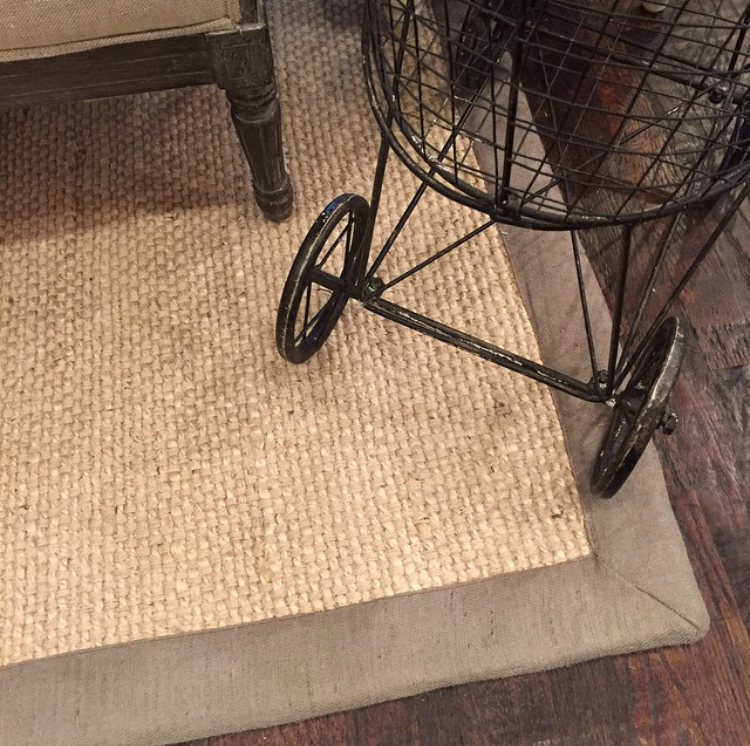 CUTE BOOTIES
These cute booties are LESS THAN $45 with great reviews!!  Shop HERE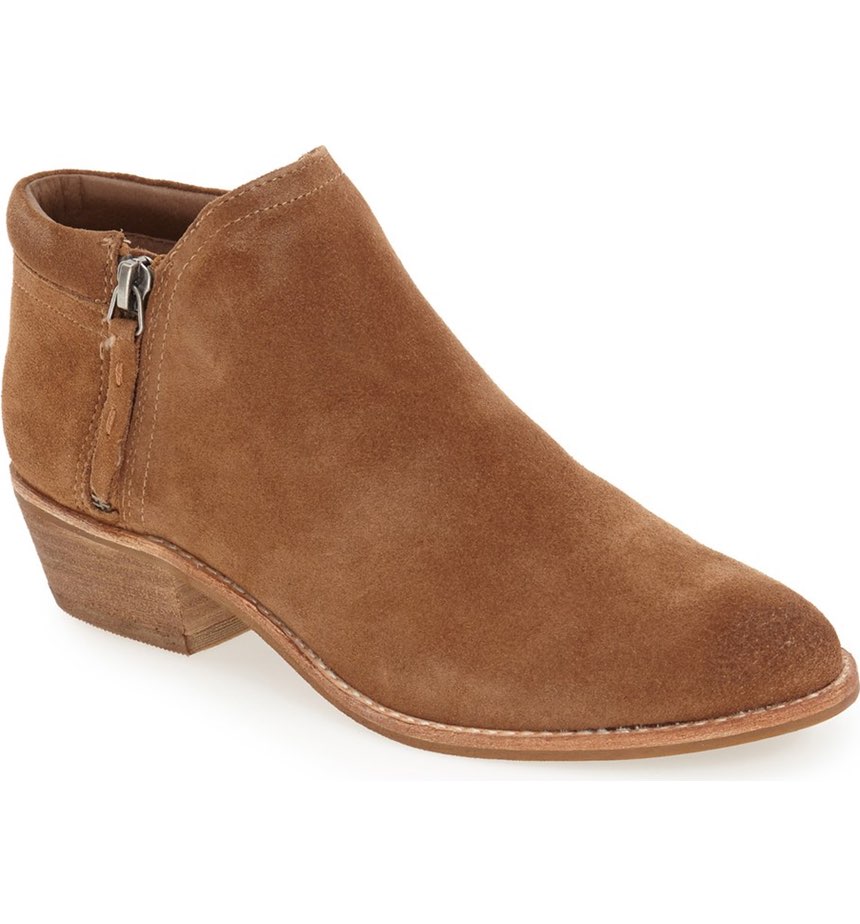 I hope everyone is as blessed by Manda's story as I was/am.  Thank you for praying and supporting her family!  Hope you have a wonderful weekend!
**This post contains affiliate links.  If you purchase I will receive a small commission.  Thank you for supporting my blog and the Maxwell family with commissions from this post**