I am feeling the Christmas spirit early this year and I already put up my tree.  Typically I wait until after Thanksgiving, but this year the bug bit me early.  I have received many messages asking about holiday decor which tells me yall are ready too.  So…today I am sharing the best Christmas decor from Kirklands.  My decor is a mixture from all over, but I was browsing their site and founds lots of great stuff I had to share!  Hope you find some stuff you love too!  The prices are great!  They always have different sales but right now save 20% on your order with CODE: 20OFF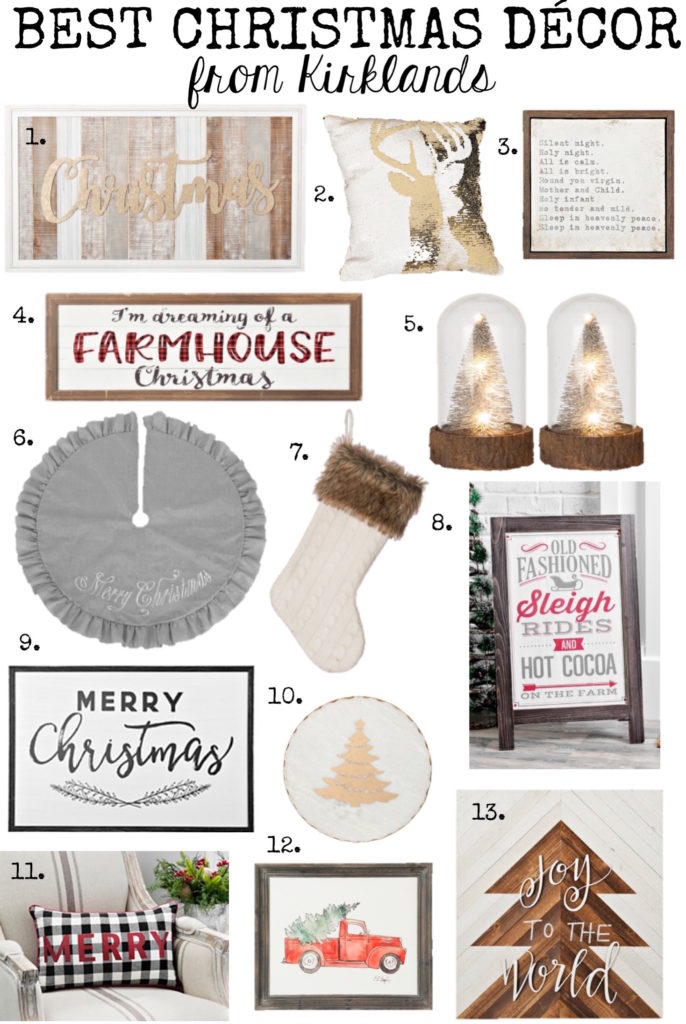 All of these items would add some fun festive cheer to your home!  They have so many great classic and trendy decor, but the prices are so good you can afford to add new touches each season!
What are your favorite places to buy Holiday decor??
**This post contains affiliate links.  If your purchase I may receive a small commission.  Thanks for supporting my blog**