Braden turned 3 November 5th and we hosted a football themed birthday party.  He is obsessed with football!!  It was a really easy party to throw because footballs are everywhere.  We called it his 3rd Down 3rd Birthday!  I shared some sneaks on Instagram and yall had lots of questions…so here are all the details of Braden's 3rd football birthday party with some free printables and all my sources!  This could also be perfect for a football watching or Superbowl party!
BRADEN's 3rd FOOTBALL BIRTHDAY PARTY
This year we just celebrated with family…next year we will start inviting his friends.  We had everyone over to the house for some food, presents and you guessed it….football!  His party was on Sunday during the Cowboys game….Braden's favorite thing to watch.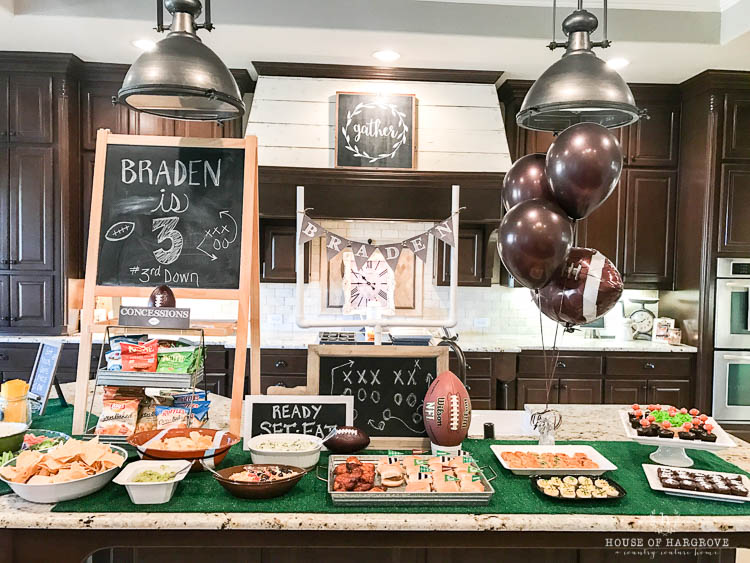 My sweet little birthday boy!!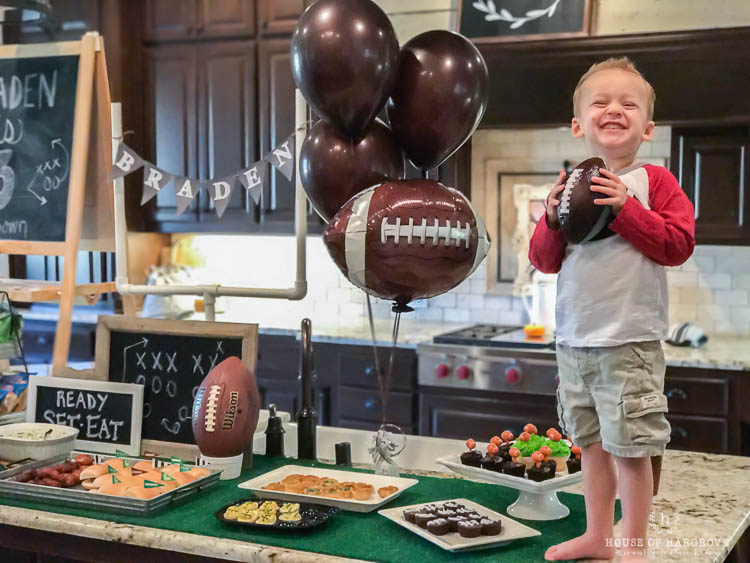 I went to Home Depot and bought cheap turf carpet.  I think it was less than $10.  It was the perfect backdrop for all the food.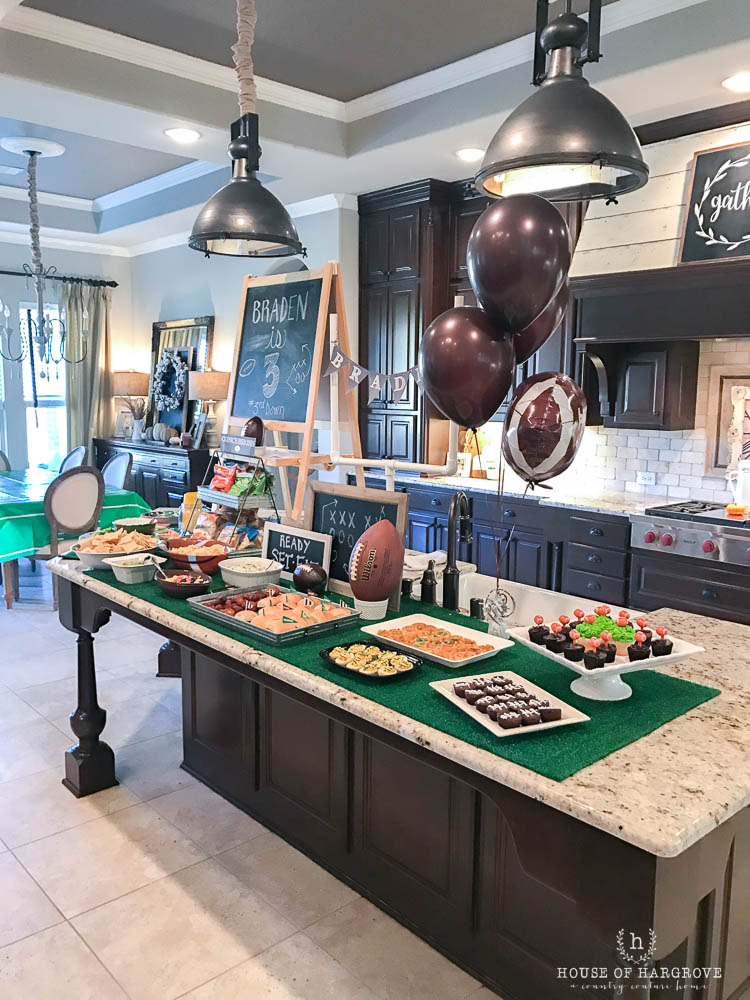 I have had this large chalkboard easel from Ikea forever so I just used it in the decorations.
We made this field goal from pipes.  It was SOOOO easy and Braden LOVED it.  He still uses it around the house to kick balls through.   I got 2 long white pipes, cut them into 2 20″ sections, 2 10″ sections and 1 14″ section for the post at the bottom.  Then just get 2 elbow joints and 1 T joint and put the "field goal" together.  Another cheap, easy project.  Then I made a banner (printable below) and just strung it across.
Standard brown balloons and 1 football balloon balanced out the decor.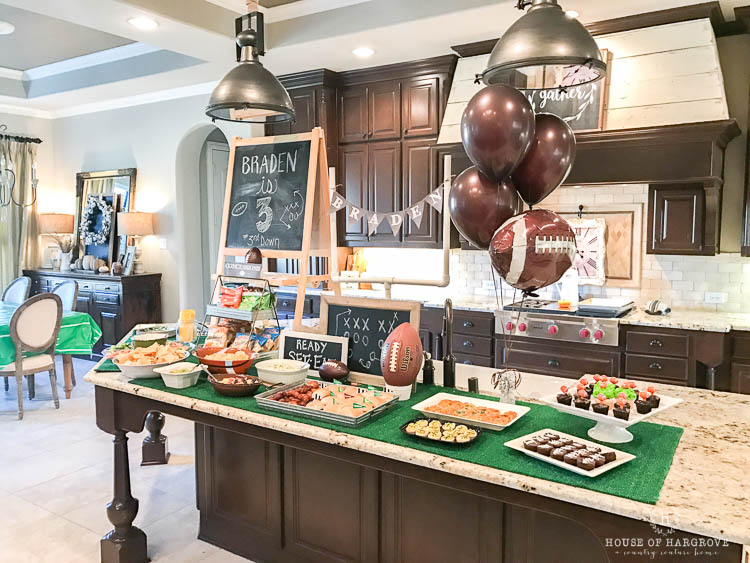 Our "concession stand" consisted of a veggie tray, chips, guacamole, spinach dip, snack chips, 7 layer football dip I found at a local store, wings, sliders, mini quiche, deviled "football" eggs (just used chives for the laces), football brownie bites and cupcakes.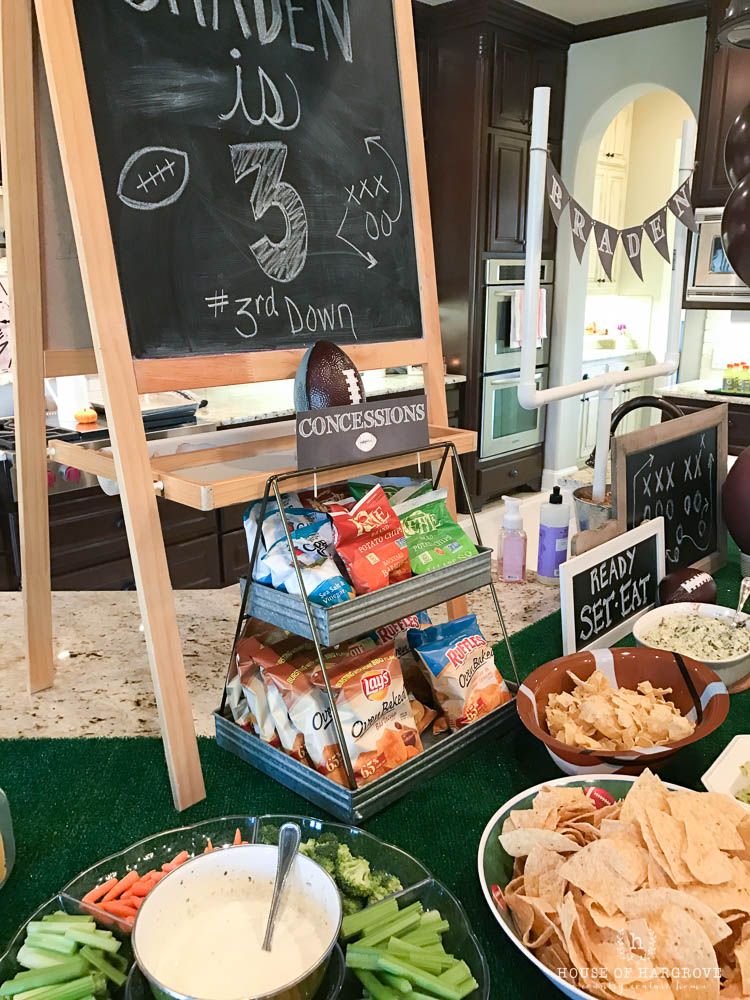 Get the CONCESSIONS printable below…
These cups were so easy to make.  Just used brown solo cups and a chalk marker to draw the laces.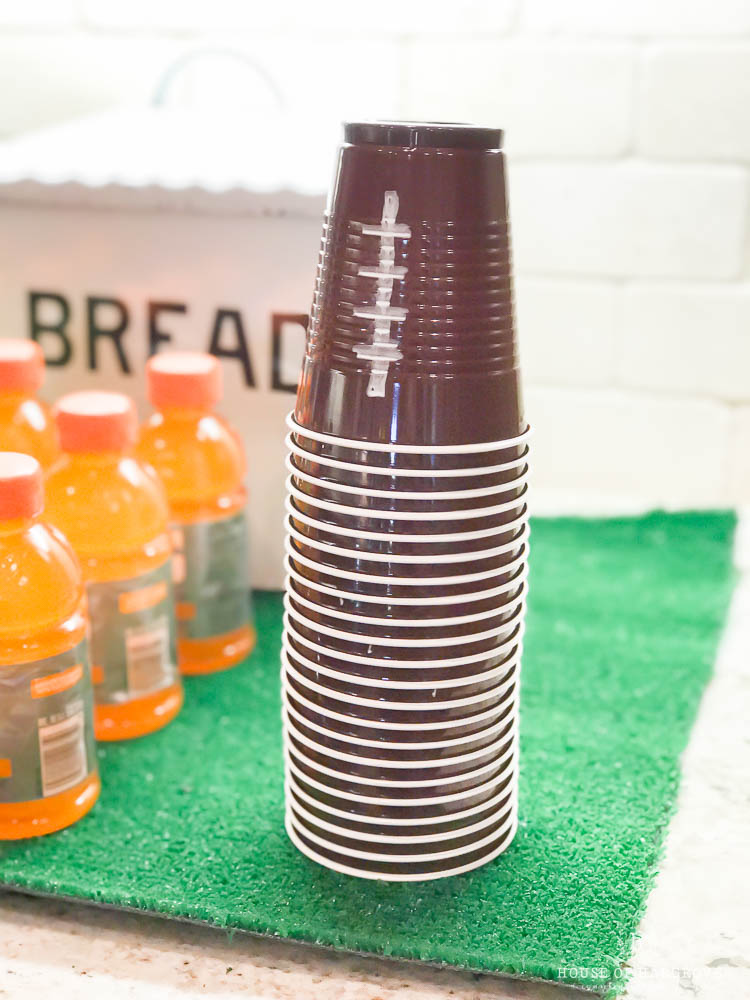 I got this football field tablecloth on Amazon (linked below).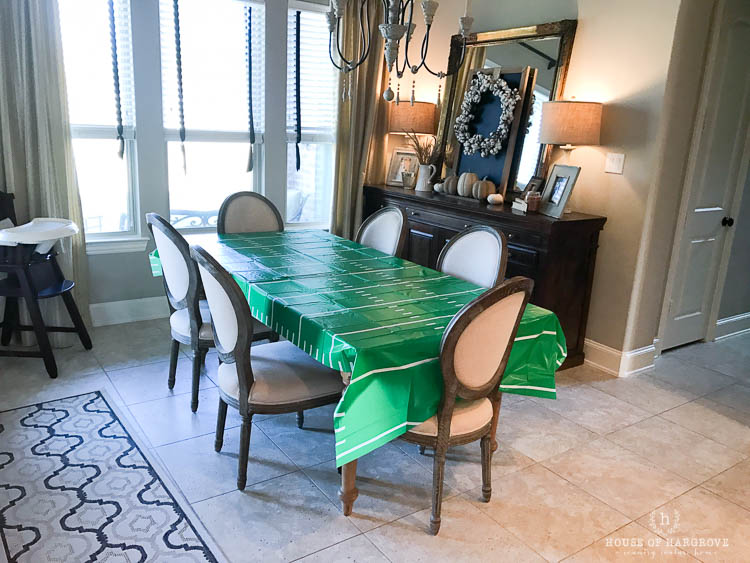 We put "Locker Room" signs on the bathroom doors (printable below).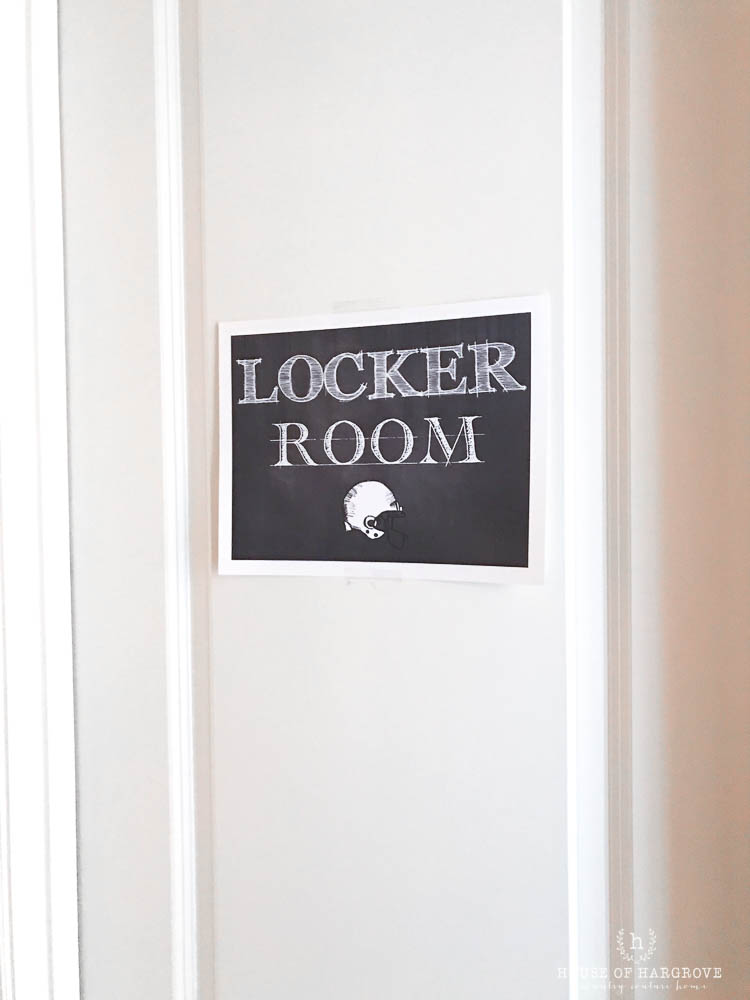 We used plain yellow napkins as penalty flags and then got these fun black under eye stickers for all the guests to wear!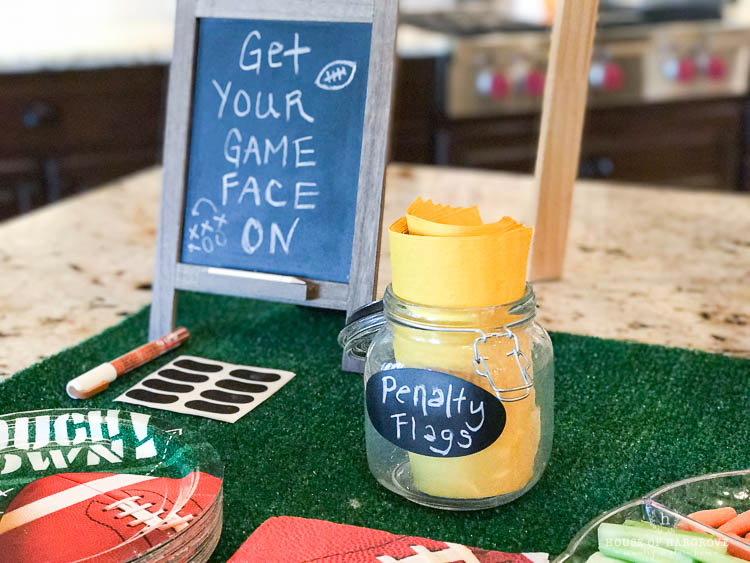 Thanks family for telling me mine were on backwards!
This was such a fun boys party and like I mentioned above could be done for a football watching party, a Superbowl party, etc.  Braden had a blast and I loved it because it was pretty easy to put together.  Here are the things I used at Braden's football birthday party!
SHOP BRADEN'S FOOTBALL PARTY

FOOTBALL PARTY PRINTABLES
I printed these on card stock so they would be more sturdy.
PIN BELOW FOR FOOTBALL PARTY IDEAS