I am so excited to partner with World Market today, one of my go-to stores, and share some of my favorite items with you.  All opinions here are my own.  This post contains affiliate links…if you purchase I may receive a small commission.  Thank you.
Avery started Kindergarten this year so we have been much more focused on having family dinners during the week.  We have always spent a lot of time together as a family, but now that she is in school and there is not as much time to hang out during the day…we make family dinners a priority.  It has been so much fun and great quality time together.  We also LOVE playing games.  Now that Braden has gotten older he is able to "participate" a little bit….even if that means just holding a game piece :).  All of this being said we now spend a lot more time in our breakfast nook and it was not suiting our needs. We made a few changes and now I absolutely love it.  Here are the details of our casual farmhouse breakfast nook update!
The first thing we needed was a new table.   I found this awesome farm table at an auction and it was exactly what I was looking for.  It was large and had a farmhouse feel.  Next thing we needed was chairs.  I wanted something pretty and comfortable!  I found the perfect ones at World Market!  These Paige dining chairs are so beautiful and the perfect style.  I love shopping at World Market because you can find gorgeous quality piece at amazing prices!  Right now they are having the Biggest Furniture SALE Ever and these chairs are pare of the sale!! You can also save 10 get FREE SHIPPING on orders over $1o0 with CODE: WELOVEIT.
*click photo below to shop*
[show_ms_widget id="35969888″ image_id="41823603″ width="700″ height="600″]
Last Thursday we enjoyed pizza followed by game night.  I know we will be making lots of memories in this space!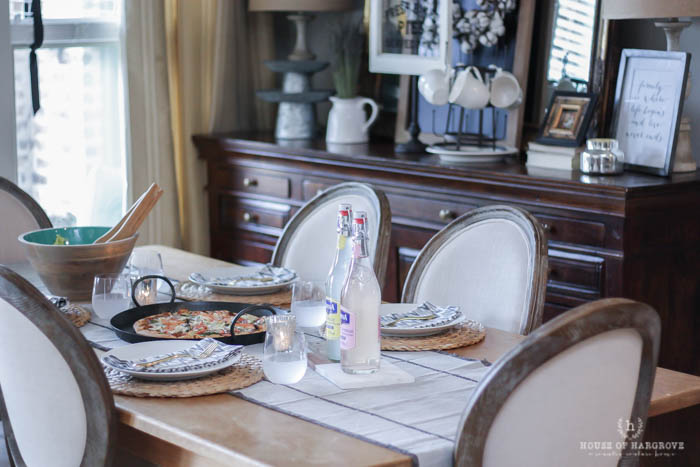 **click photo below to shop**
[show_ms_widget id="35969899″ image_id="41823611″ width="700″ height="467″]
This runner is neutral and the fringe adds just the right touch of character.  The hammered tray is perfect for pizza or any other serving need!  The melamine glasses are a must with kiddos.  They are pretty and cannot break! Win-win!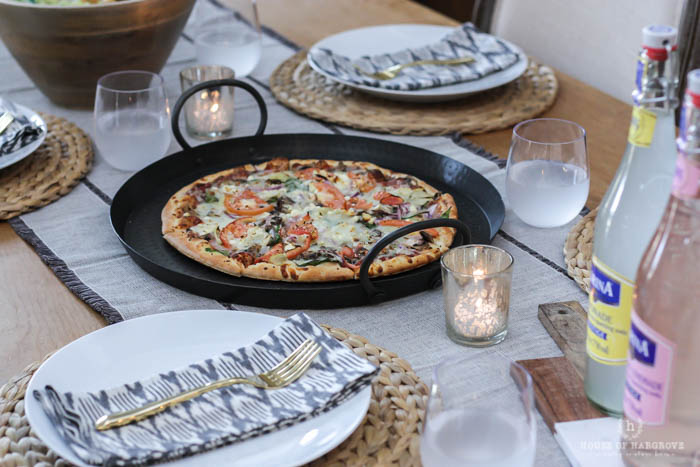 I use these braided chargers for everything!  They add texture to the table and are super easy to use and wipe clean if the kids spill!  I love white plates and you can't beat the price!  The gold silverware and Ikat napkin add a little pop.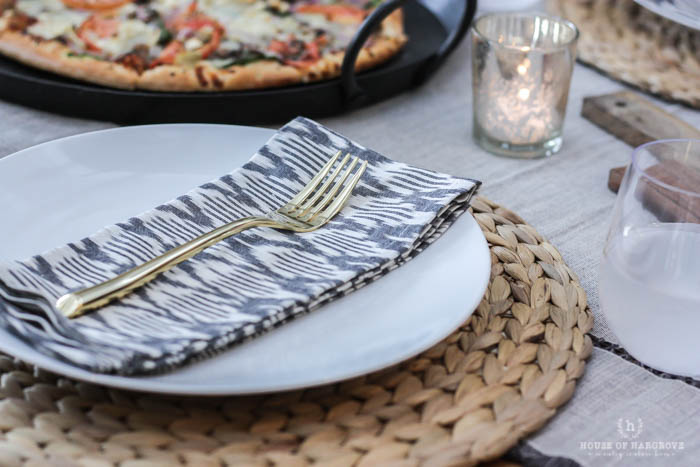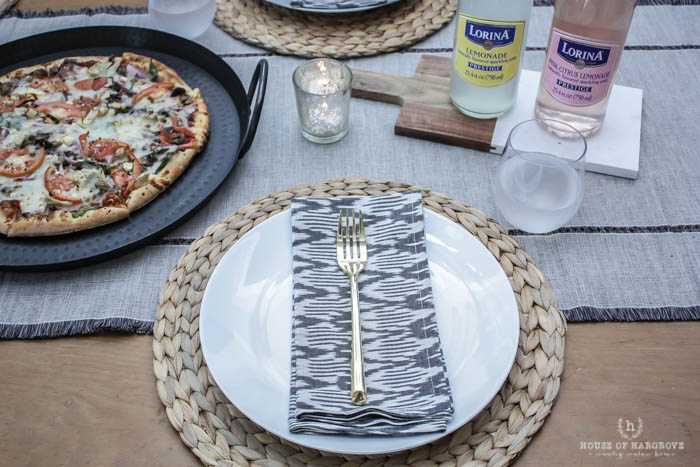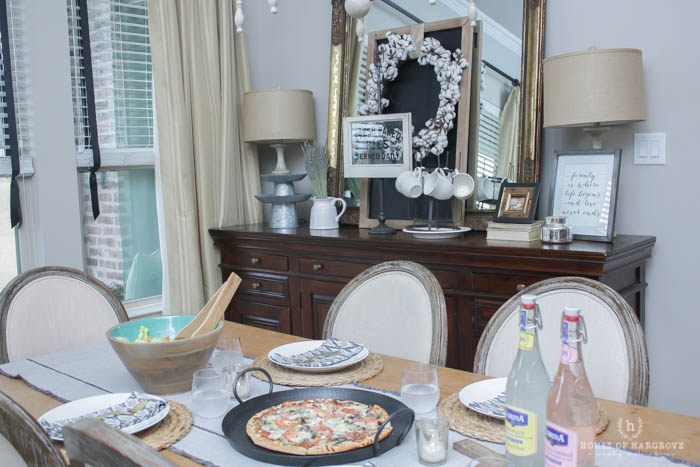 There are so many beautiful home decor items at World Market.  With so much to choose from I find something new every time I go!  This is both good and bad!  My pie sign and drying rack are favorites of mine!
**click photo below to shop**
[show_ms_widget id="35969900″ image_id="41823615″ width="700″ height="467″]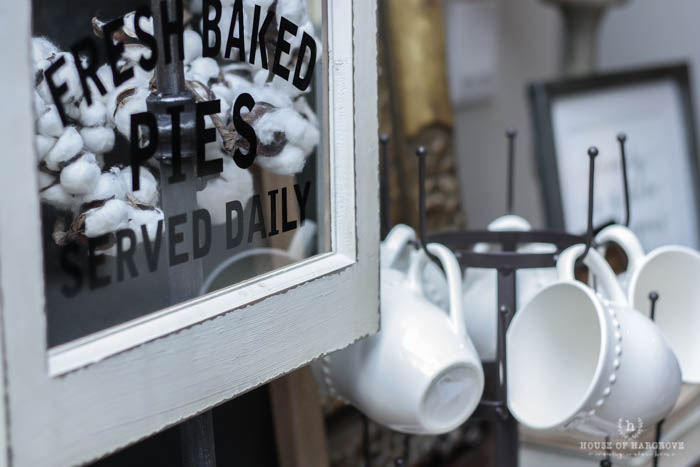 After dinner was over it was time for family game night and dessert/snacks!  Not only does World Market have the best furniture/decor, but the food is incredible!  Seriously, if I ever need a quick gift idea, hosting a party, attending a party this is my go to! They have so many delicious, unique things!  My kiddos love when I bring a new snack or treat home from there.  They also have an incredible selection of drinks…wine, beer and fun sodas/juices!  Next time you stop in you have to go to this section.  SO many people skip it and they are missing out!!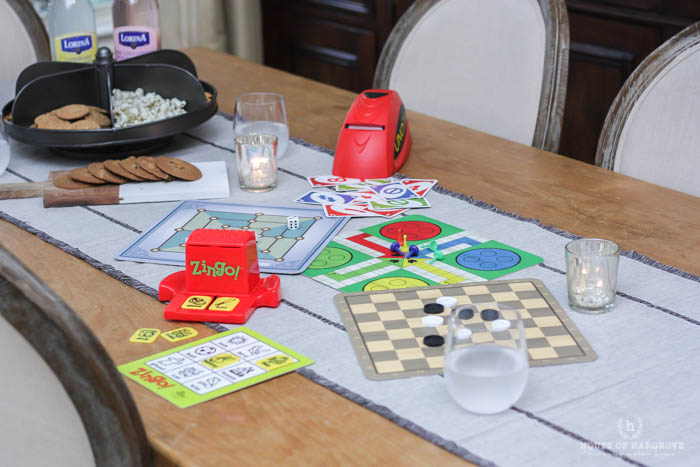 My hardware lazy susan is great for game nights.  It spins around and holds a bunch of different tasty treats.  These lemonades are a huge hit around our house!  The cookies you see need to be recognized.  Holy Yum!!!!  They are pumpkin ginger snaps and part of me wishes I did not discover them (so sorry)….they are delicious!!!
**click photo below to shop**
[show_ms_widget id="35969903″ image_id="41823619″ width="700″ height="467″]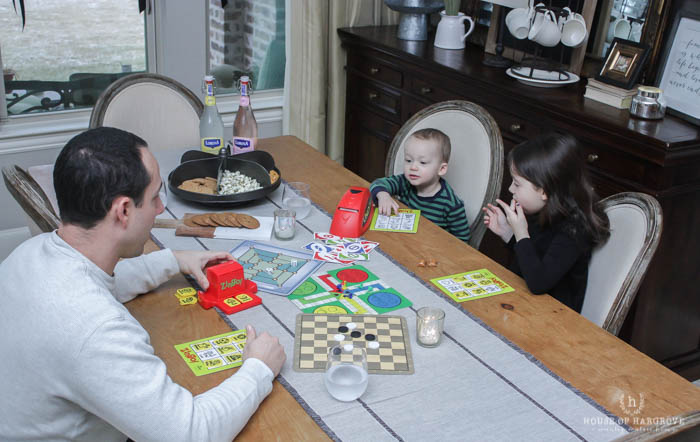 Braden couldn't resist the snacks!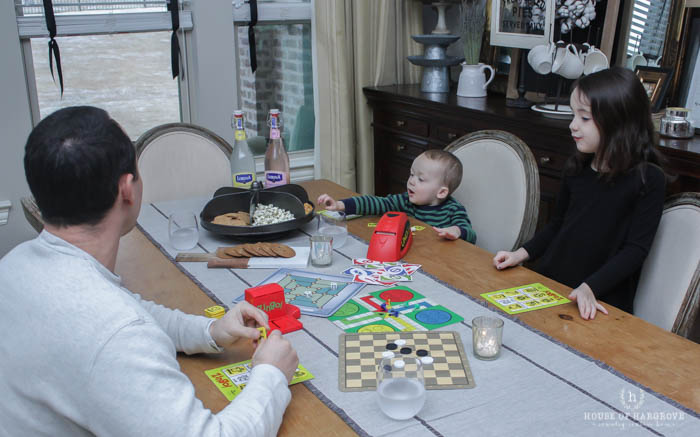 I was looking through my pics and in almost every one he is grabbing the food!  Haha…smart kid and all boy!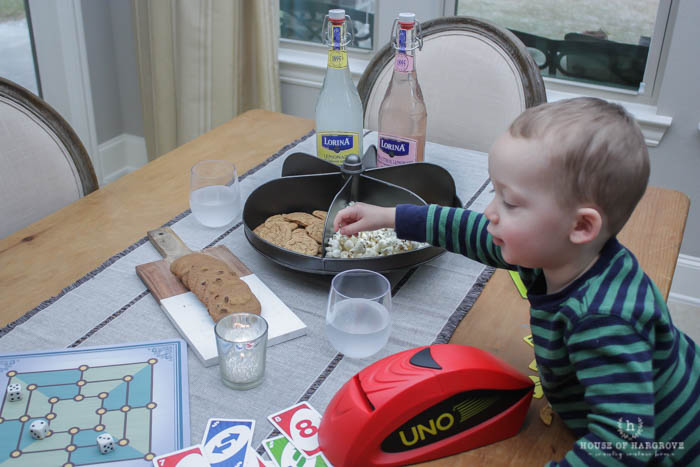 Uno and cookies….life is good!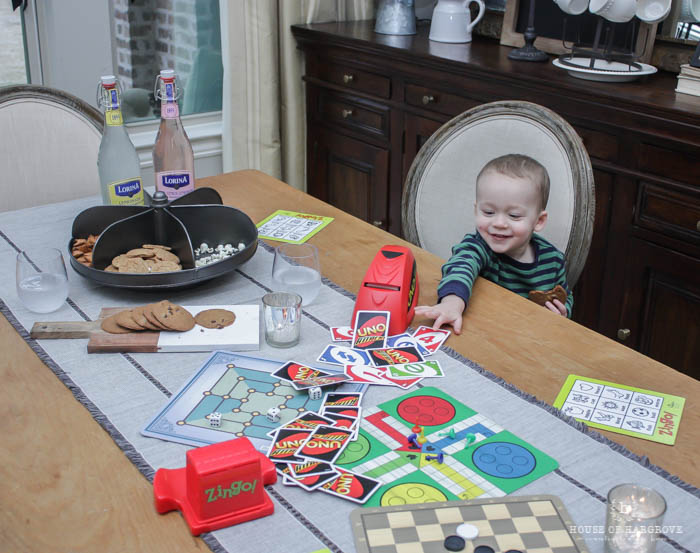 As I am typing this we are just about to sit down to our table and have family dinner. 🙂
Don't forget….it is the Biggest Furniture Sale EVER right now!  If you are in need of anything don't miss out on these sales!
SHOP OUR Casual farmhouse BREAKFAST NOOK
[show_boutique_widget id="531708″]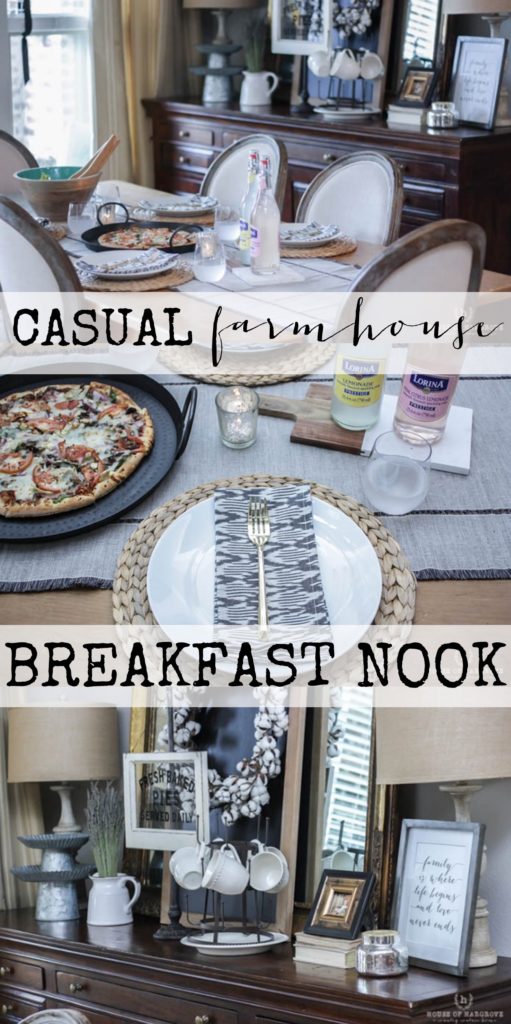 FOR OTHER FARMHOUSE DECORATING IDEAS CHECK OUT THESE POSTS:
Be sure to sign up for World Market Explorer.  You get a 15% off coupon when you sign up and lots of different savings and rewards!  I get free $10 coupons all the time!  Sign up HERE
To find the store nearest you click HERE
Follow World Market on Social Media for lots of inspiration!  Instagram/Pinterest/Facebook