Before "Farmhouse" was a term used regularly I described my style as "country couture".  My tag line is… House of Hargrove…a country couture home.  What I mean by that is I love having a combo of decor in my home such as a beat up old harvest table with tailored, tufted chairs, or a fancy mirror with a chippy antique piece full of patina in front of it.  Old vintage pieces add tons of character and I love having them in my home.  Scales are one of my favorite items to decorate with.  There are soooo many different styles out there and I love the history behind them.  They were actually used to weigh candy, produce, etc in old shops.  I have bought several over the years thinking I would sell them, but loved them so much I kept them.  Today I am going to show you a few I own, how I decorate with them AND I also have 2 amazing vintage scales FOR SALE!!
Here is one of the first scales I purchased.  I have it in my living room and love to change out what I put on it.  In the fall I had a pumpkin on it, but for now I have plates and books.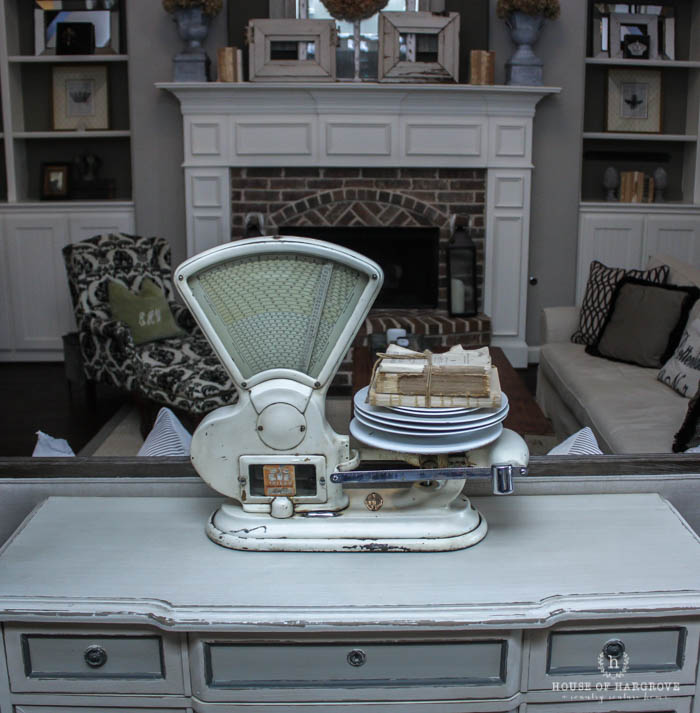 This is a different kind of scale and I use it in my entryway.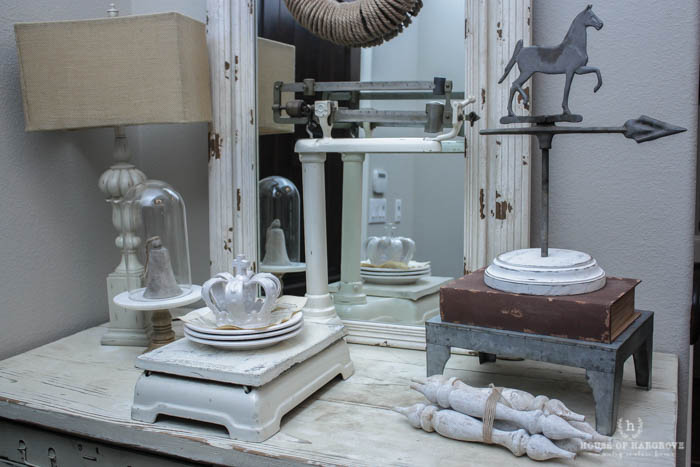 And again, another style of scale.  This one is in my dining room.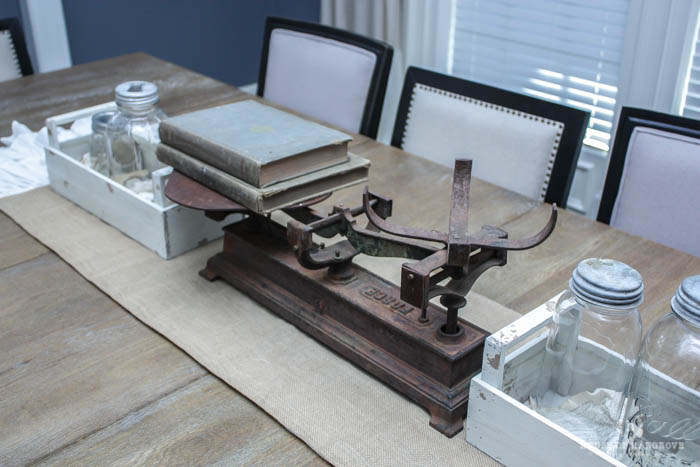 People always ask me on social media if I am selling any of my scales( I have 2 more that I didn't even show), so this is your lucky day!  I have 2 scales that I am selling!  I want to keep them so badly, but I don't want one in every room of my house (well maybe a little).
These 2 beauties are up for grabs.  Email me at houseofhargrove@gmail.com for pricing info.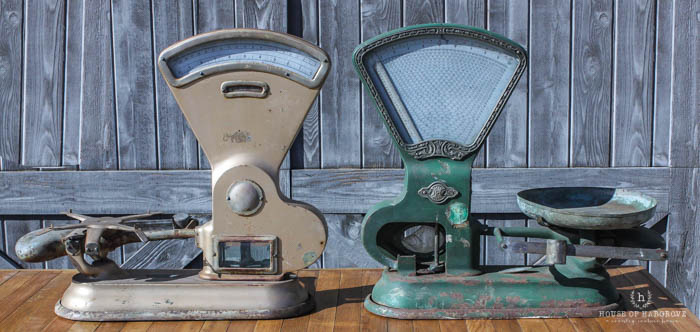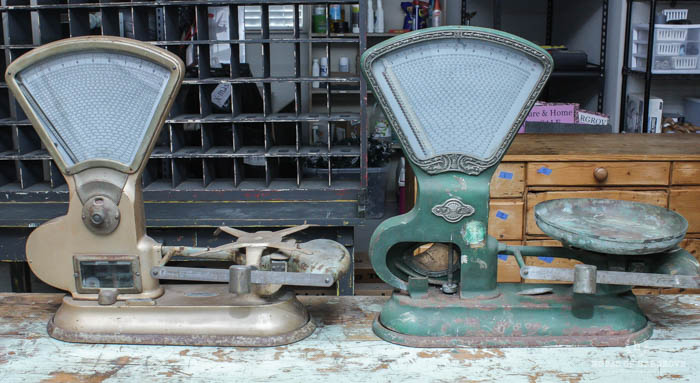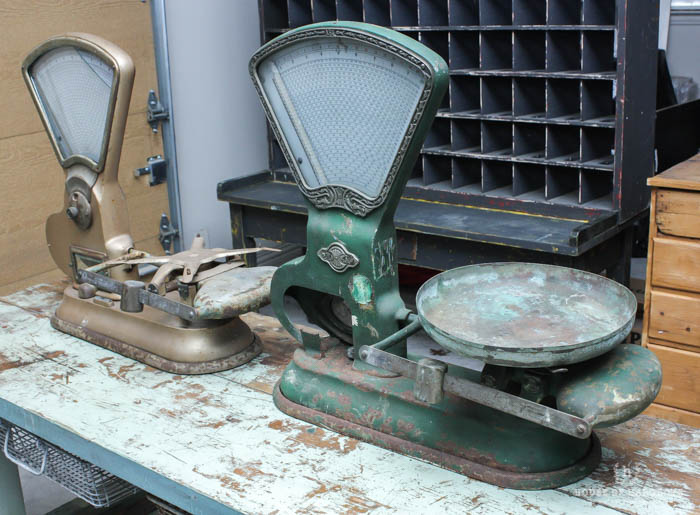 VINTAGE SCALE 1
This green one has so many details!  I love all the metal embellishments and it has a removable tray.  Here is one side with the tray….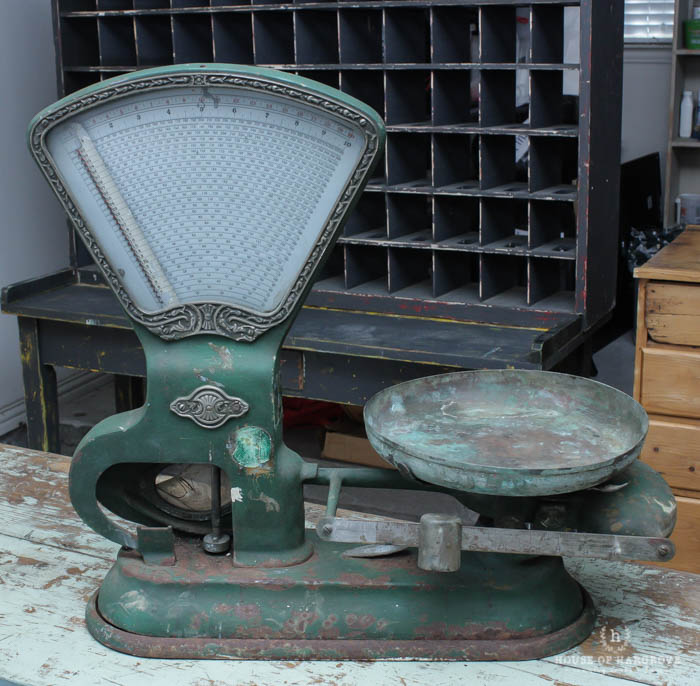 Here is the other side….with the tray.
And here is the scale (both front and back) without the tray.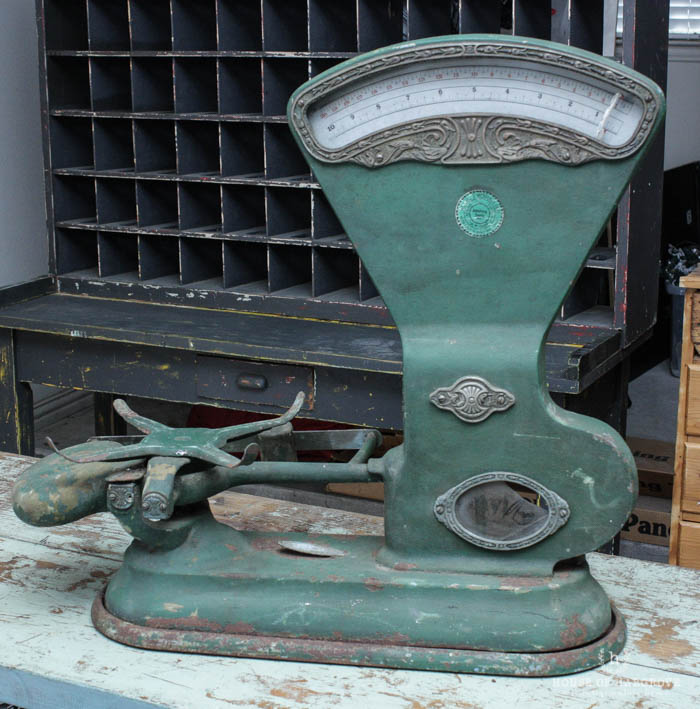 Close up of the face and a better view of all the details.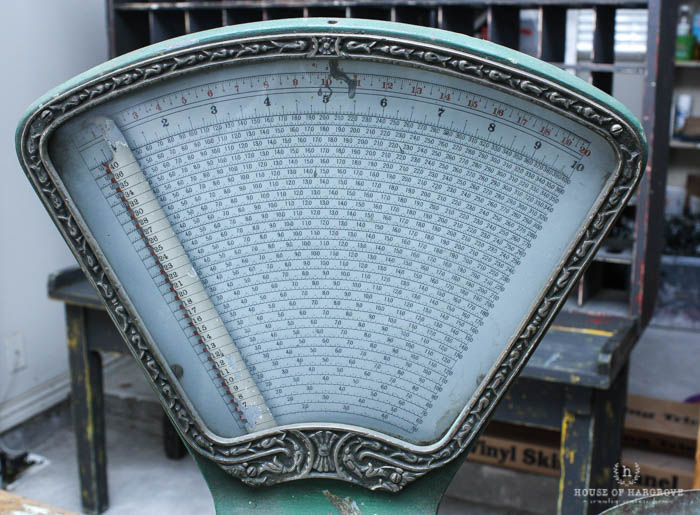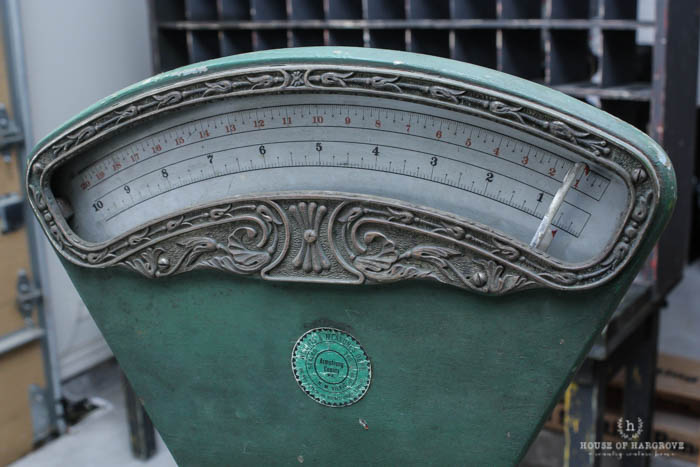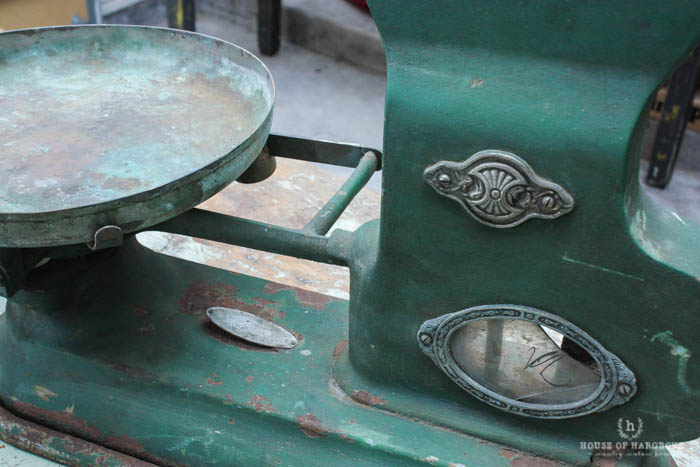 So much amazing vintage charm!  Original seals, patina and chippy goodness!
VINTAGE SCALE 2
This Toledo scale is a beautiful neutral goldish color.  Here is 1 side….
and the other side.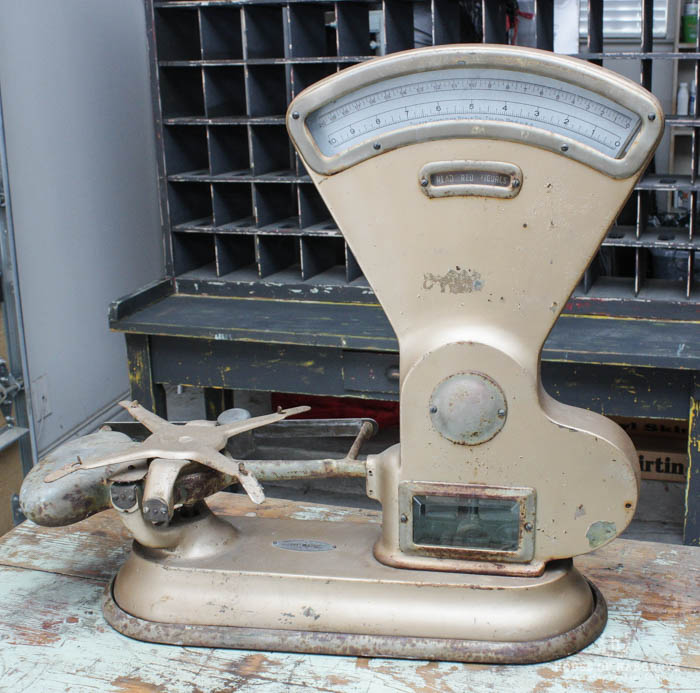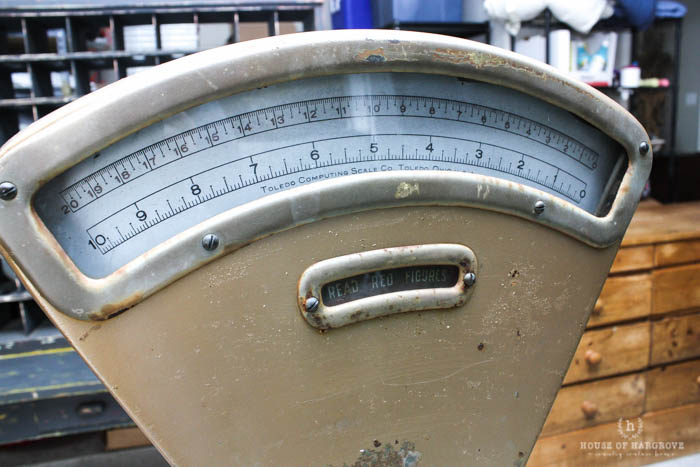 The original tag with style no and issue no.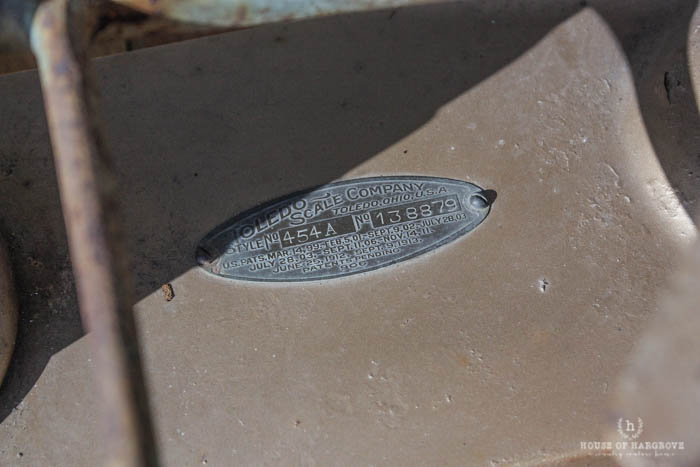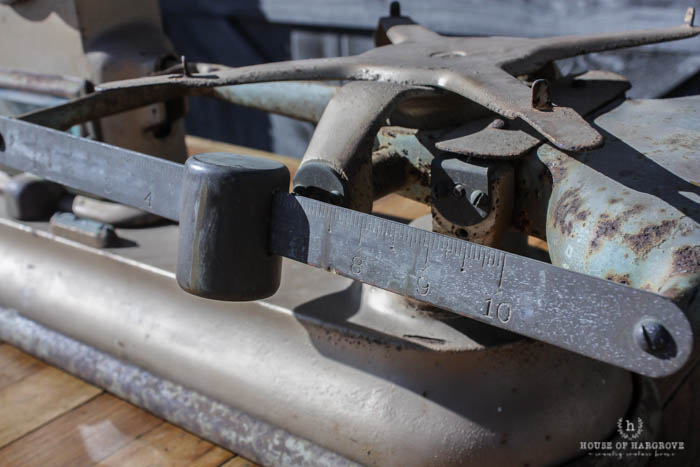 Both of these scales would look beautiful in your home and there are so many fun ways you can decorate with them!  They have all the vintage, farmhouse charm  that is so popular.
Again, if you are interested in having one of these in your home email me at houseofhargrove@gmail.com and I can give you pricing info!  Local pick up only.  I will be sharing more amazing farmhouse furniture for sale soon!  Stay tuned!  You can see all of my current inventory here.