Even though it is summer….we are always on the go?  Are y'all the same way?  Between family vacations, summer camps, and get-togethers it is non-stop.  Don't get me wrong…I love it and summer memories are some of the best!  Lots of time outdoors, swimming, BBQs, etc.  We love to host and have lots of kiddos coming in and out so I like to have amazing cleaning supplies on hand at all times.  Mrs. Meyer's makes the best cleaning products.  Not only do they smell and look amazing, but they are formulated with plant-derived ingredients and essential oils to make products that are powerful against dirt and grime while being amazing to use.  If you have not tried Mrs. Meyers products you need to and now you can….for FREE!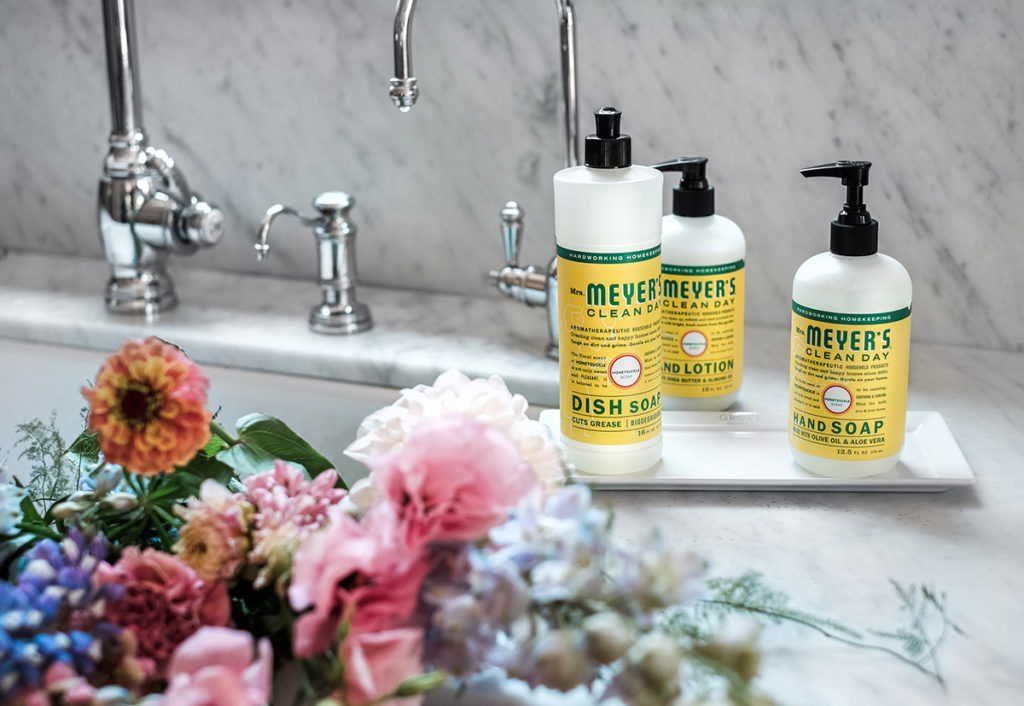 While I love all Mrs. Meyer's products, my favorites are the hand soap, hand lotion, dish soap and multi-purpose spray.  My family goes through so much hand soap this time of year.  We are constantly washing sticky popsicle hands, bug catching hands, etc.  With all this washing we always have a bottle of lotion next to the sink too.  My kiddos love the scents and I love that everything is natural (I love the scents too).  With lots of hosting, dishes are on repeat over here and I love a quick spray to clean off my counters. Easy & effective….yes please!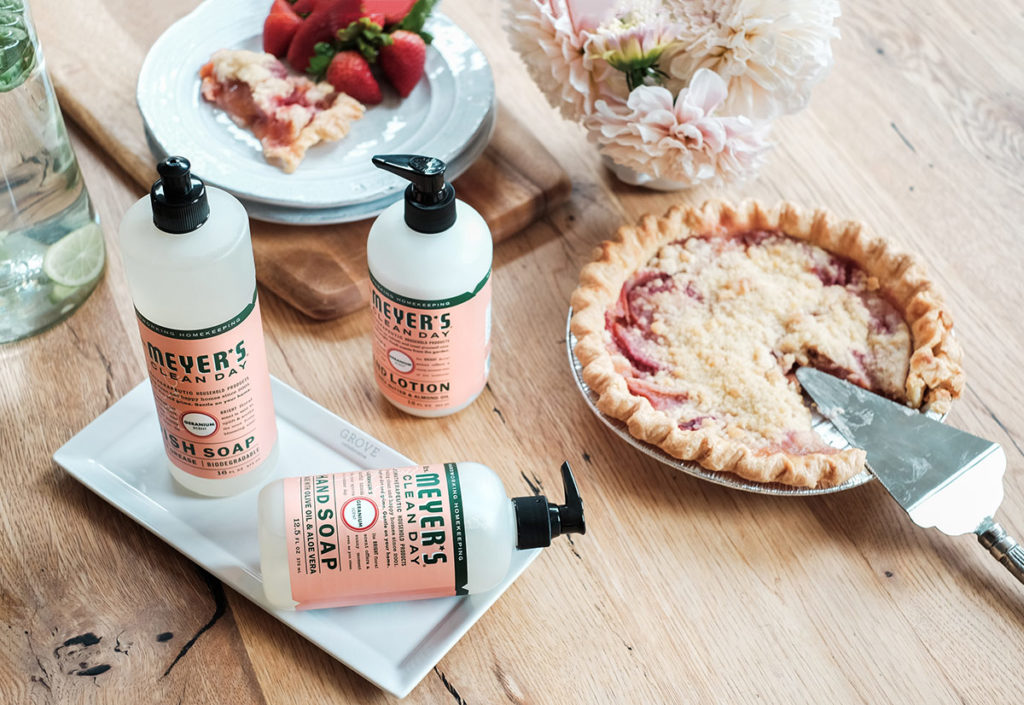 Have yall heard of GROVE?  I love their company because they sell great name brand all natural products, at great prices and they have the best customer service.  They also have a delivery service that drops everything right to my front door….#momwin!  I love when I can get the things I need and don't have to go anywhere…anyone else??
THEY ARE OFFERING A SPECIAL OFFER FOR HOUSE OF HARGROVE READERS!
If you're a new GROVE subscriber you get some of my favorite products FREE + FREE SHIPPING with your first order of $20 from Grove Collaborative when you use my link HERE.  You get a kit with the following items in your choice of delicious scents — basil, geranium, honeysuckle, lavender, or lemon verbena.
Mrs. Meyer's Hand Soap

Mrs. Meyer's Dish Soap

Mrs. Meyer's Hand Lotion

Grove Collaborative Sink Tray

Free Shipping & 60 Day VIP Trial: save even more with free shipping, free gifts, price matching, exclusive sales and personal service
If you're already a customer, you'll receive the beautiful white ceramic Grove sink tray for 25% off– perfect for setting your soaps and lotion on.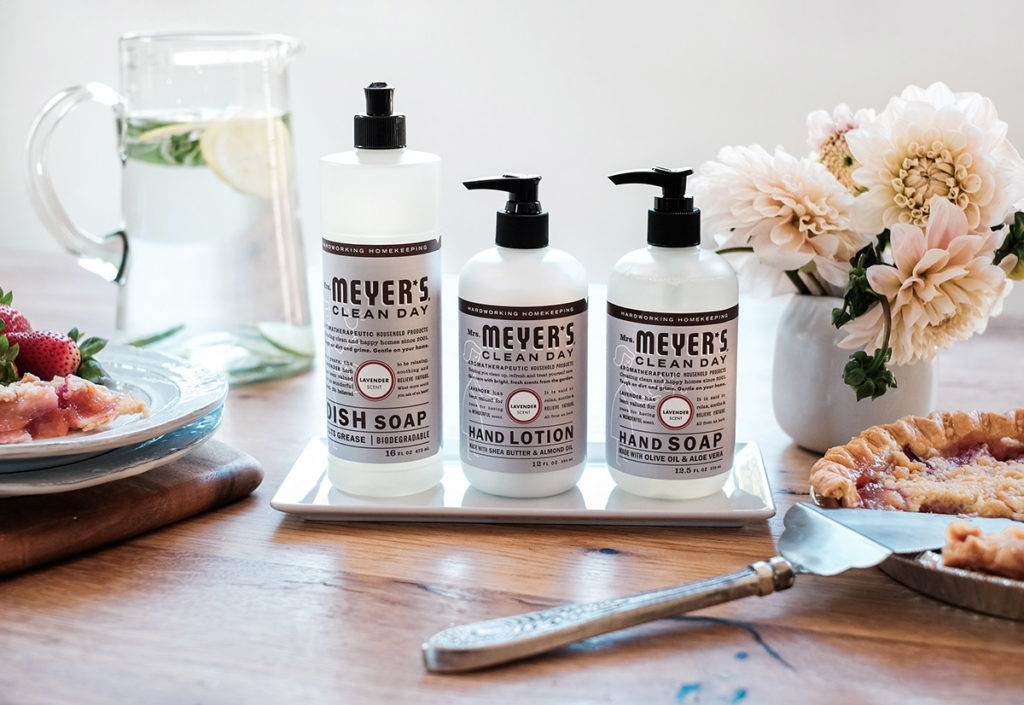 Are you ready to try these amazing products?  If so follow the quick steps below…supplies are limited so hurry hurry!
Sign up for Grove Collaborative HERE. You will receive the Mrs. Meyer's bundle above for free when you sign up!
To receive this offer, your order needs to be a minimum of $20. Choose the combination of products and scents you love and receive in your first box in just a few days.
You made it! Click Finish & Pay and place your order.
IF YOU ARE THINKING…THIS IS A GREAT DEAL…BUT THEN WHAT?
There is no obligation at all.  After your first order you will receive an email from Grove each month seeing if you need anything else.  This is super helpful so you never run out of anything you need around your house.  You can order toilet paper or any of the essentials we all need each month.  Grove will also suggest items they think you will love.   You can cancel at anytime, but I think you will love GROVE as much as I do.  Products are great, prices are cheaper than you can find other places and it is just so convenient!
Love to hear which cleaning products are your favorite!!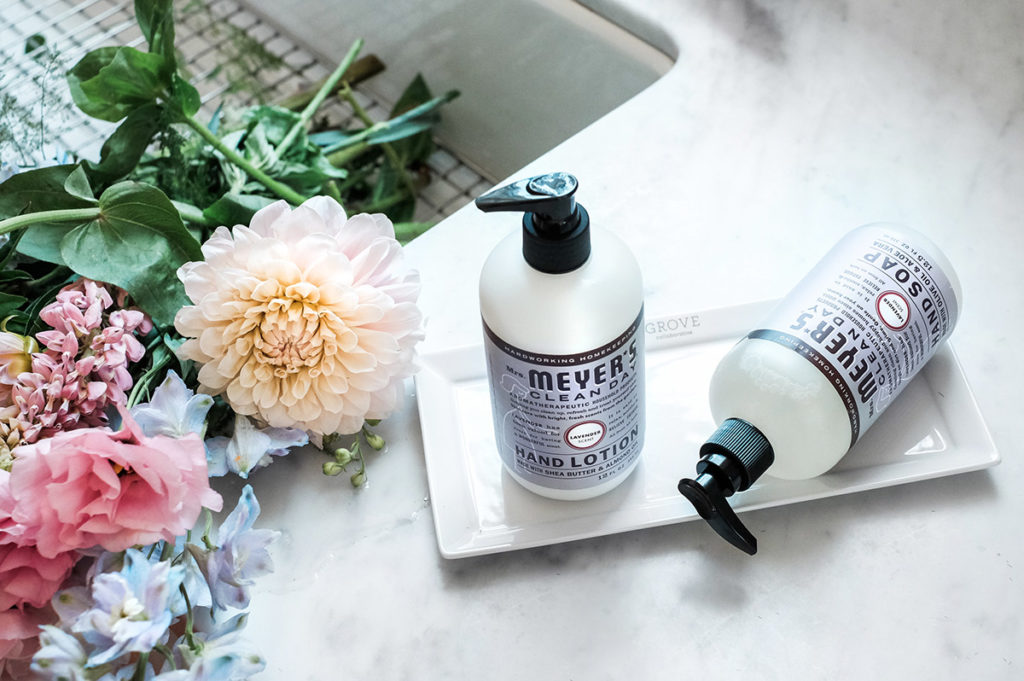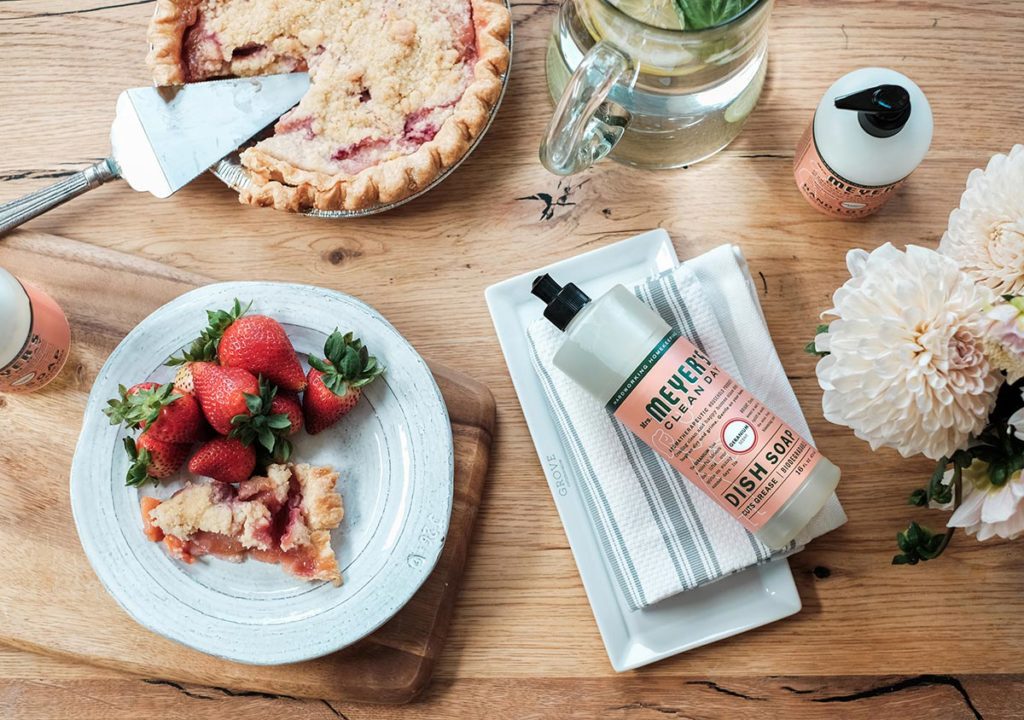 Disclaimer: This is a sponsored post by Grove Collaborative and includes affiliate links.  All opinions are my own & I only recommend products or services I use personally and believe my readers will enjoy.  Please note that we currently do not ship to Canada, Hawaii, or Alaska