Hope everyone's 2018 is off to a great start!  My kids are still out of school so we are soaking in the last bit of break.  I always love to look back and review the previous year when a new year starts.  I thought it would be fun to share the TOP 10 FAVORITE ITEMS from 2017.  These are the 10 items that yall loved & bought the most!  If you missed out on them during the year they are all below and still in stock…some on SALE!  Excited for a new year and to see what your favorites are in 2018!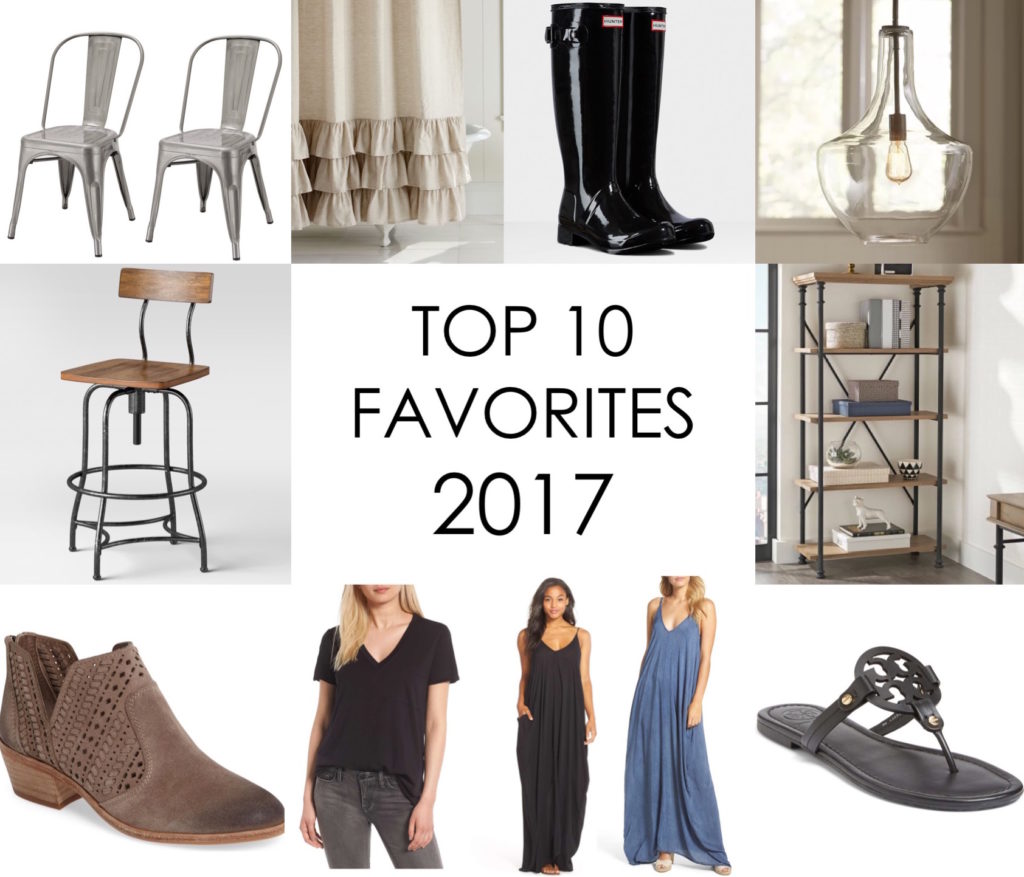 TOP 10 FAVORITE ITEMS from 2017
I have these chairs and love them.  They are so pretty and are a fraction of the cost you can find them elsewhere.  They are sold in pairs and right now they are ONLY $109.99 with FREE SHIPPING.  They come in multiple color options and the reviews are great!  Such a beautiful chair at a great price!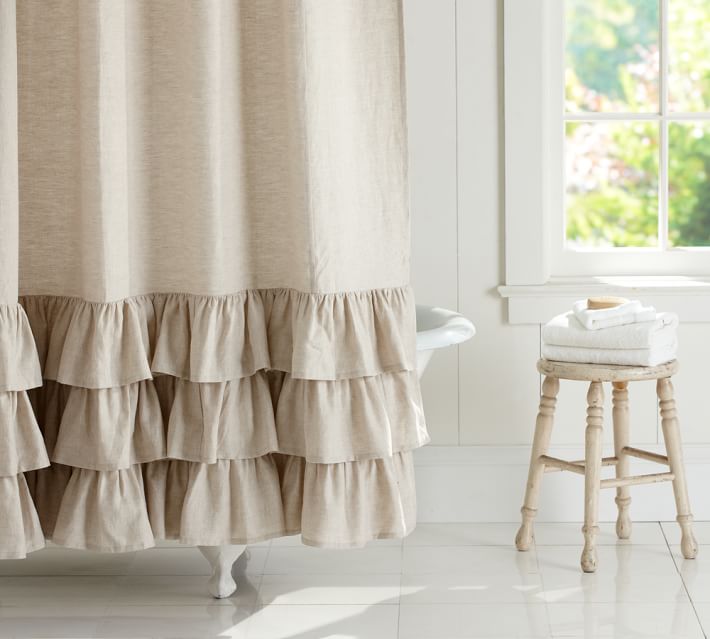 This ruffle shower curtain is so so pretty.  It comes in 3 colors but the flax linen color is the most popular.  It is the perfect farmhouse curtain.  Joanna Gaines used it on Fixer Upper and that got it even more attention.  It is on MAJOR SALE right now.  This is the lowest price I have ever seen it.  If you are in need of a new shower curtain this is the perfect one!
This beautiful pendant comes in multiple options.  You can choose the size, glass and metal finish.  The price is great and it has amazing reviews!  If you need lighting this is a great option….yall think so too!
These were the sandal of the year!  They are so beautiful, classic and come in TONS of colors and prints.  There is truly something for everyone!  Personally I LOVE the gold ones!!
Yall LOVE these boots!  I have shared them in TONS of colors!  Pink, red and black seem to be the most popular!!  They have many different styles, but the classics are yall's favorite and you also love the kid options!  Both of my kids have them and they are amazing.  They hold up so well and you can resell them for almost what you paid for them!  That is a great boot!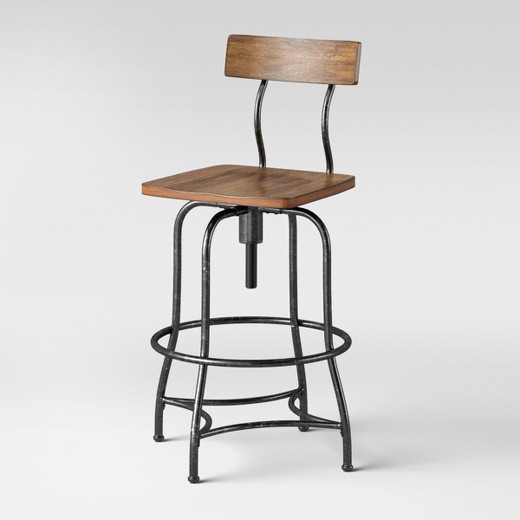 This barstool was a huge hit.  Not only is it beautiful, but it is a great price and looks exactly like one Joanna Gaines used in a Fixer Upper kitchen…you can see the kitchen here.  This stool has great reviews and if you use your Target RED card you can save an extra 5%!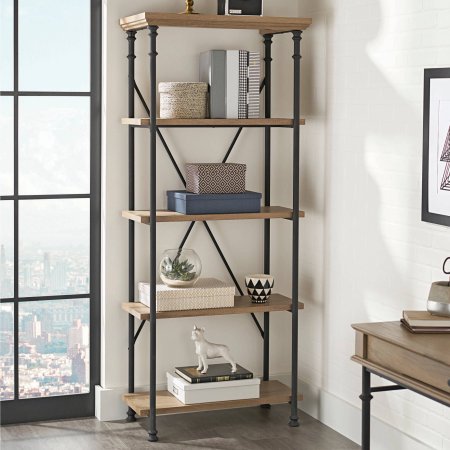 This bookcase is seriously a steal of a deal!  It is so beautiful and ONLY $139!!  It looks so much like Restoration Hardware at about 90% off! ;).  It has great reviews and everyone needs one of these in their life!  They have tons of furniture to coordinate with this book case that is also so beautiful and you cannot beat the prices!
Booties continue to be so popular and this was your favorite…I can see why.  It comes in 3 colors and is ON SALE right now for 33% off!  This is a classic that will be in style for years so it is a great buy!  I LOVE the foxy color!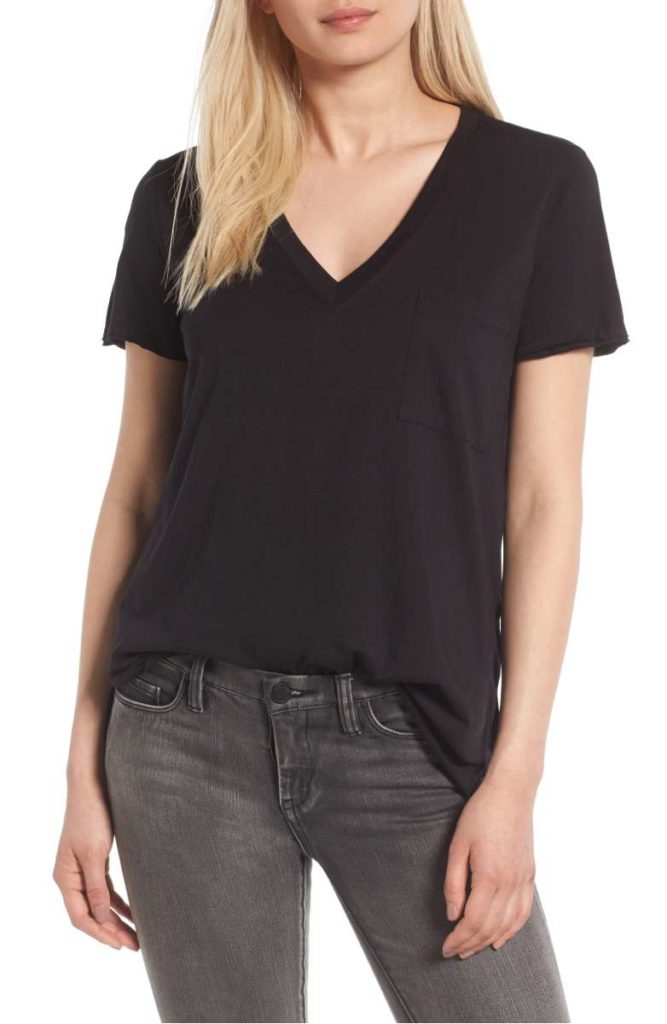 This tee is only $24, comes in tons of colors and has rave reviews.  Everyone loves it.  You just cannot beat a great staple item!  Most of you sent me messages that you bought this in several colors and it is your favorite go-to t-shirt!
This was also one of my favorites this year.  I bought this dress in 4 colors!  It is so comfortable, flattering and just the perfect maxi dress.  It can be dressed up or down, layered with a jacket, etc.  They just added 2 new colors that I will most likely be ordering as well!
Hope you enjoyed seeing a look back at your TOP 10 FAVORITE ITEMS from 2017!!  If you missed them last year they are still in stock and many are on sale…happy shopping and happy New Year!