We love any reason to get together with friends….and we love movies…so what better than a movie party with friends!  We have one every year and they are so much fun.  Previous years we did Frozen, Polar Express and this year we had a Finding Dory Party.  If you haven't seen that movie…it is adorable!  Yall should totally have a Finding Dory movie party.  It is easy and the kids love it!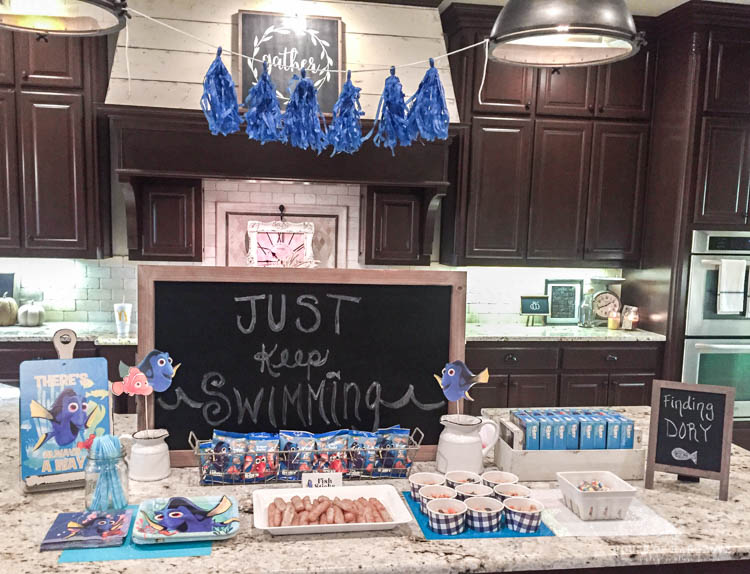 Saturday night we invited some friends over for dinner and a movie.  We usually do a new release so the kiddos haven't seen it a million times and will actually watch the movie :).  We all loved Finding Dory in theater so we planned our movie night around the DVD release.  We kept it simple…pizza and Caesar salad for the adults.  Dory themed dinner for the kiddos.  We served "fish sticks" because…duh, then we had Finding Dory Goldfish, Finding Dory Graham Crackers (in bags), and Finding Dory candy bracelets.  There is so much themed stuff out right now that it was easy to find things for the party.  I got everything at Target in the food area and the dollar bin.
Plates| Napkins| Table Cloth| Blue Banner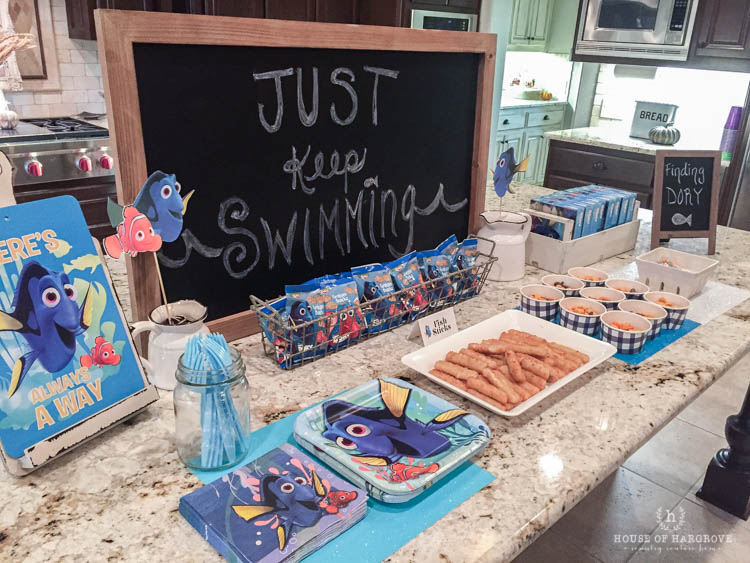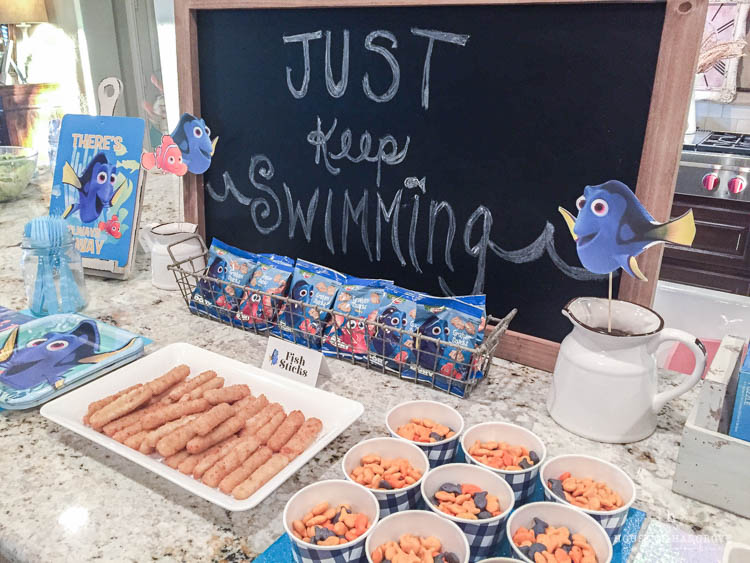 I just printed out Dory & Dory/Nemo and taped then to sticks for decor in the pitchers.  I also made the Fish Sticks sign.  Quick, easy, free decor!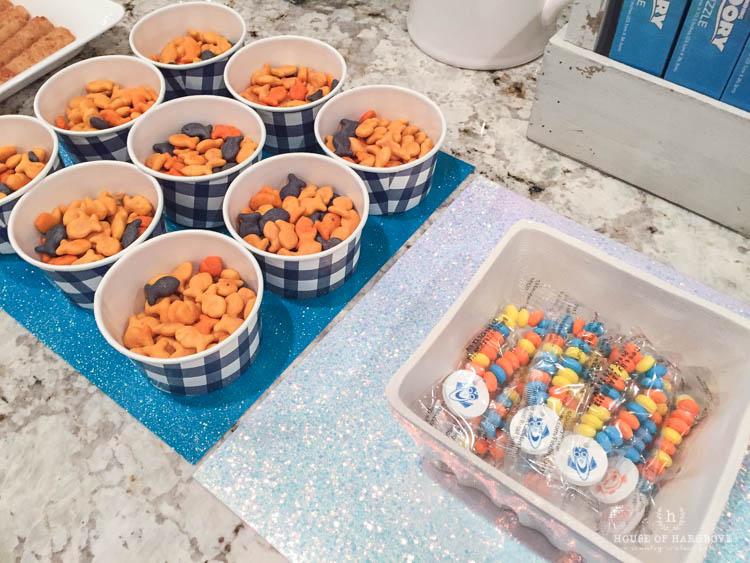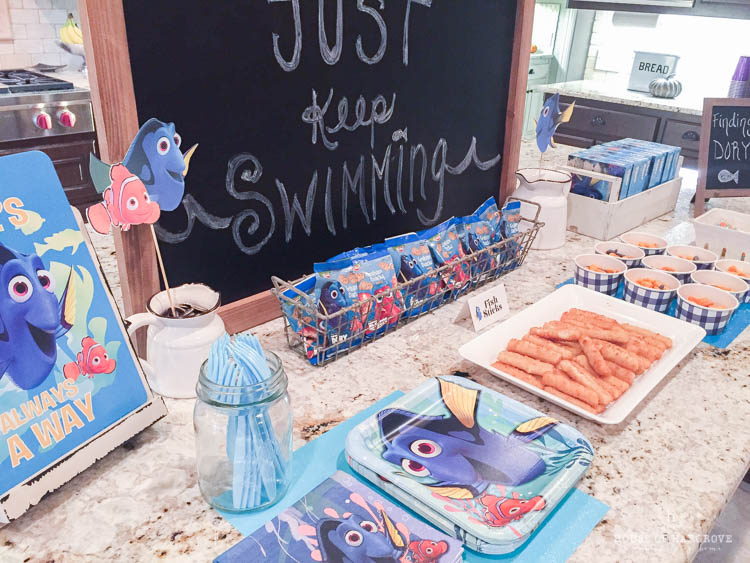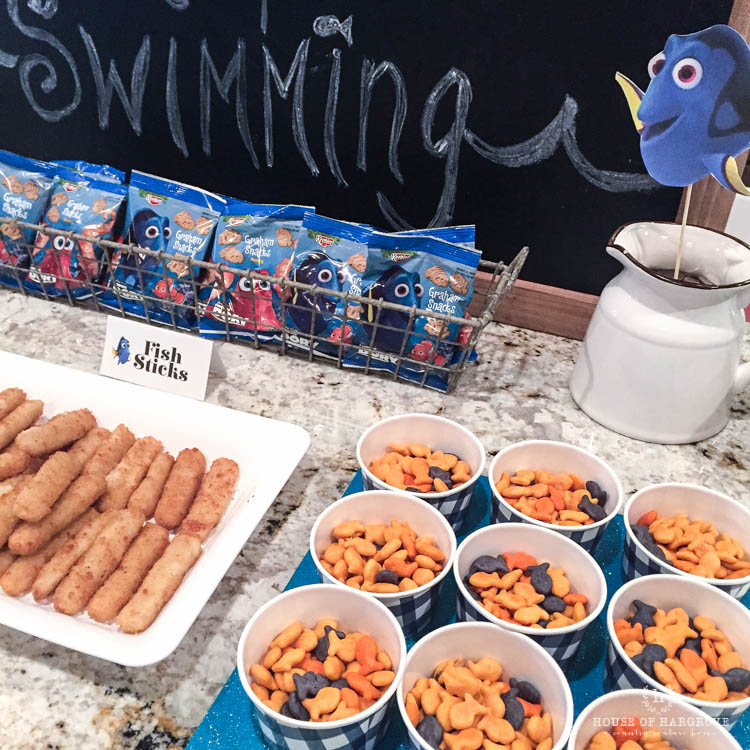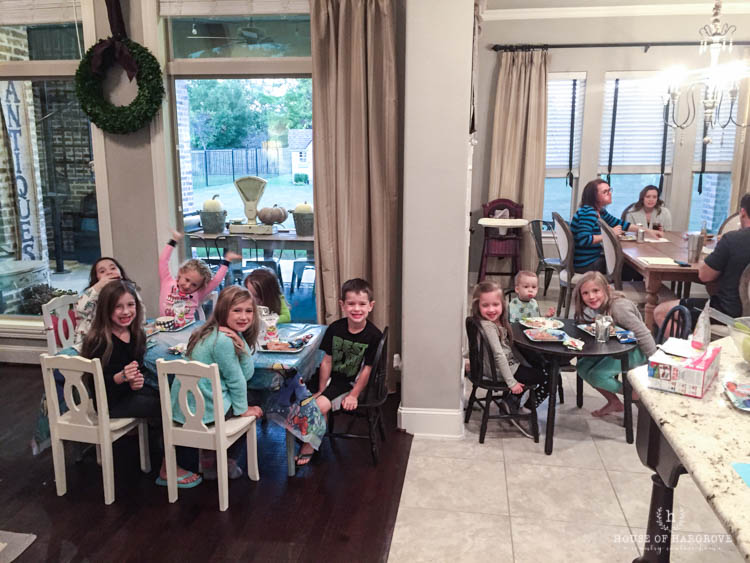 After dinner we went on a "Finding Dory" scavenger hunt.  I forgot to take pictures of the prizes, but we hid an actual Dory stuffed animal….so the kids literally had to "find Dory" and then there was another blue gift bag with orange tissue paper full of Finding Dory items from the Target Dollar Spot!  Have I mentioned my love affair with the dollar spot?!
The scavenger hunt was sooooo much fun!   Here are the kiddos running around like crazy trying to find the prizes!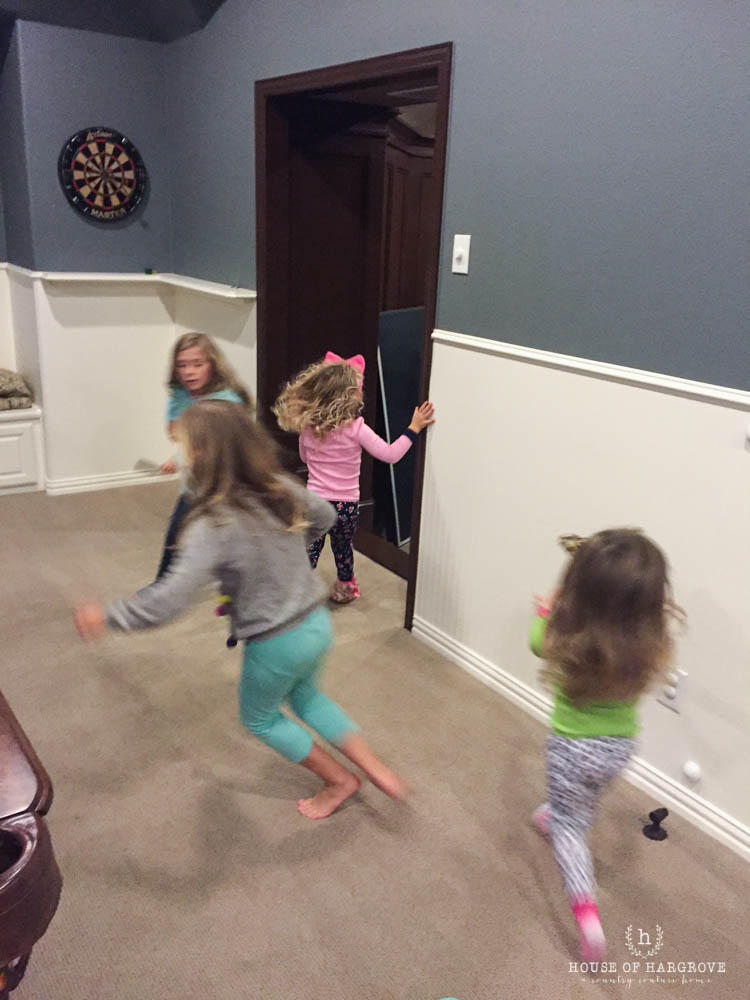 After Dory was found it was movie time!!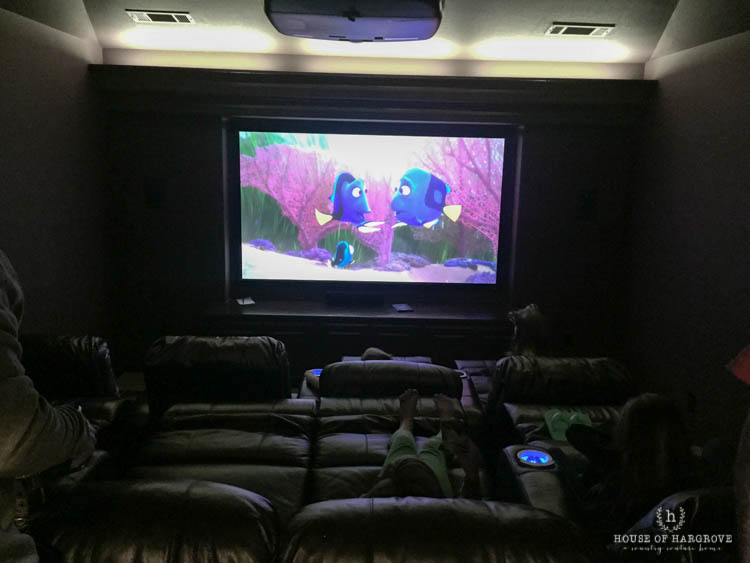 Each kid got to take home a Finding Dory puzzle that I got at the Dollar Store!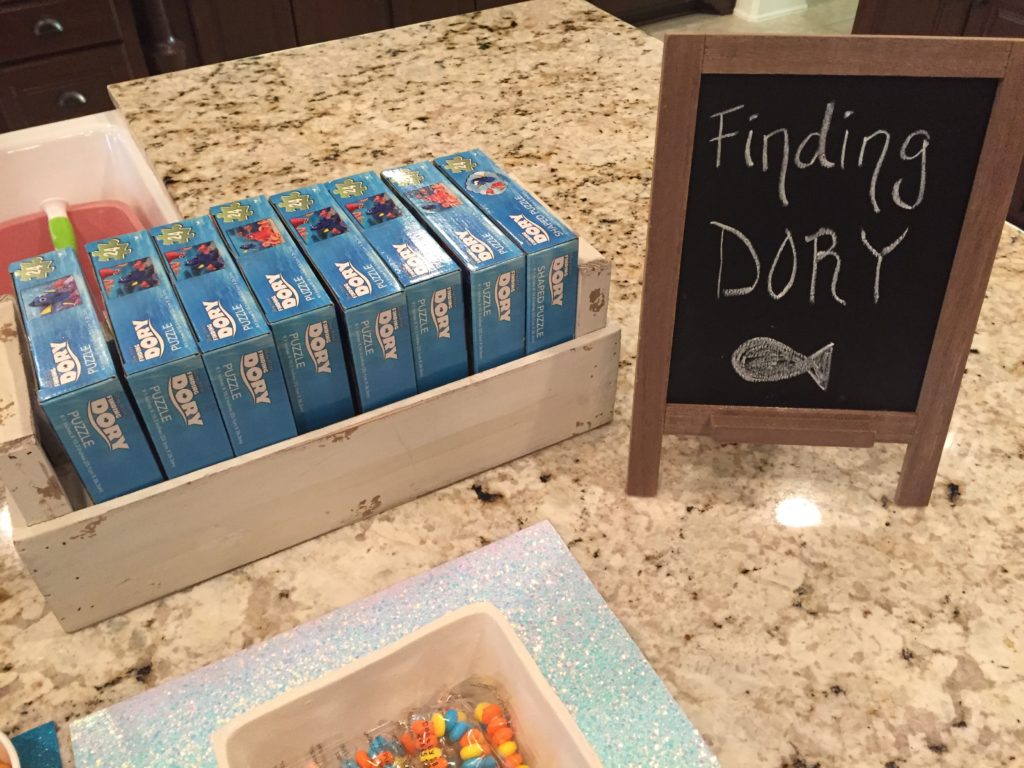 I highly recommend having movie party nights with your kiddos and their friends.  It is so much fun, the kids love it and the parents do too.  Throw a Finding Dory party this week while your kiddos are out of school.  It doesn't have to be a big to-do…just invite a few friends over. It is easy and a great way to make special memories.
Pin this for ideas on your own Finding Dory Party