Who hasn't fallen in love with Fixer Upper?  I mean….Joanna & Chip are adorable and her design work is just incredible!  I am planning my trip to the Silos soon and I cannot wait.  We went to Magnolia Market on Bosque last year and it was so much fun.  When watching the show I always want to pause it to see the before & afters side by side so today I am sharing a few Fixer Upper Bathroom Before & Afters
BEFORE:
The strange wallpaper, the bright gold light fixture, the lace drapes….oh my!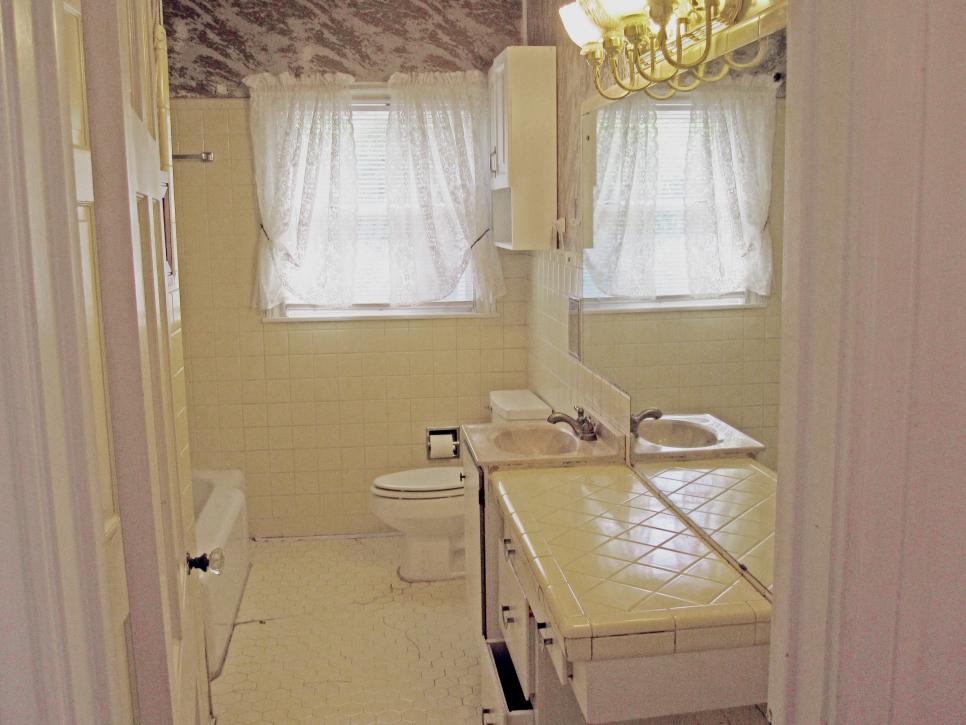 AFTER:
Now, just stunning!!  Bright, clean and airy.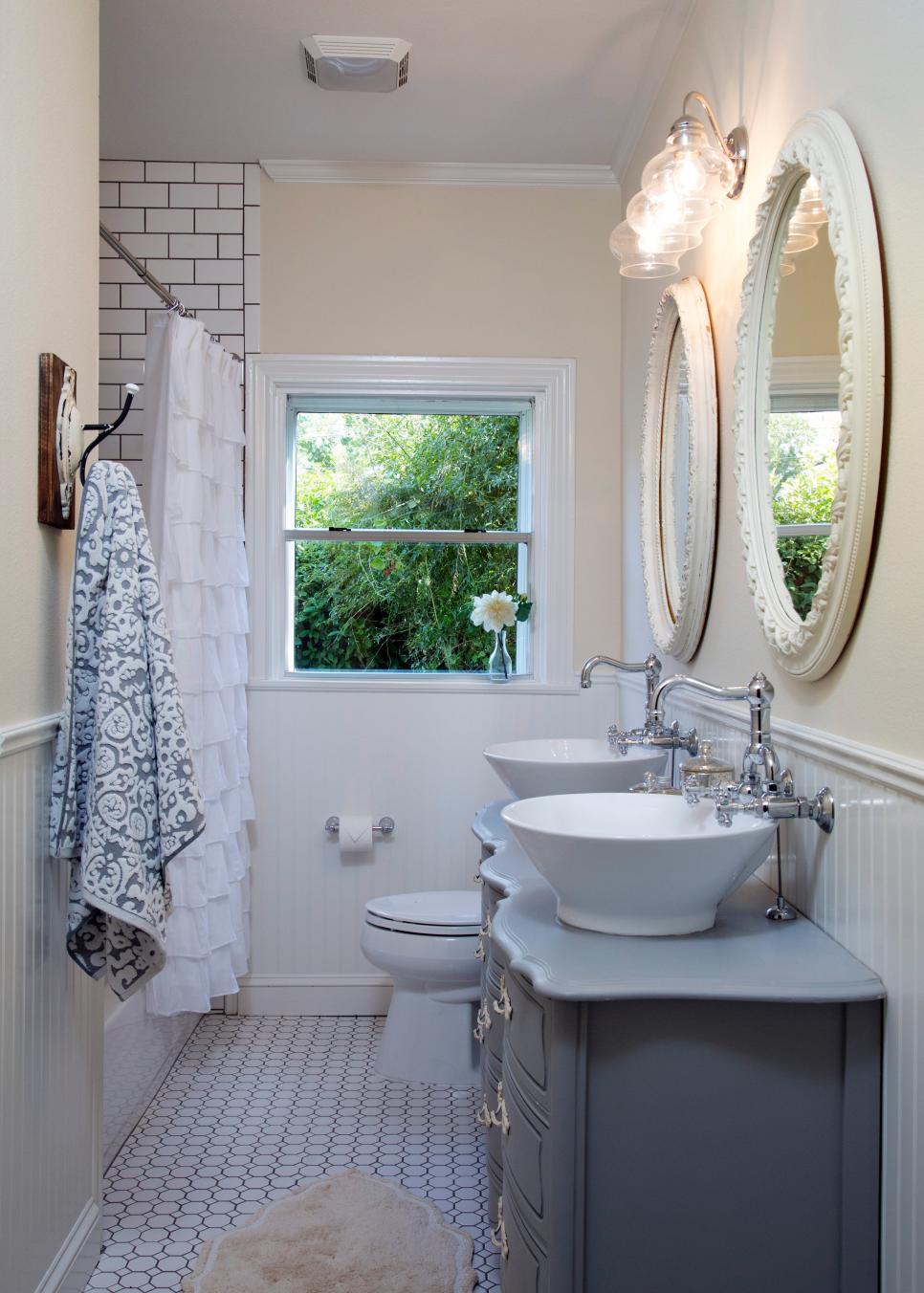 BEFORE: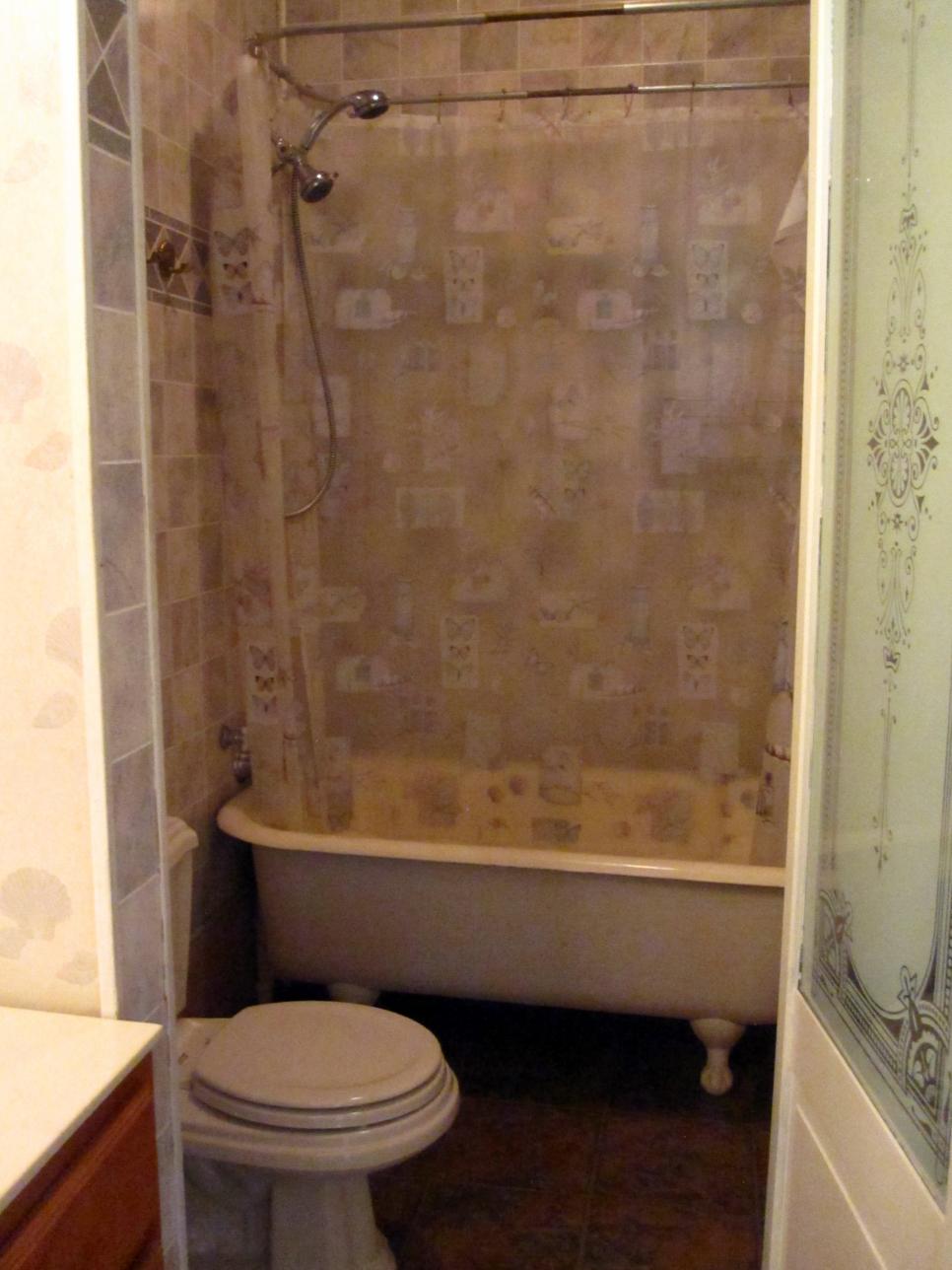 AFTER: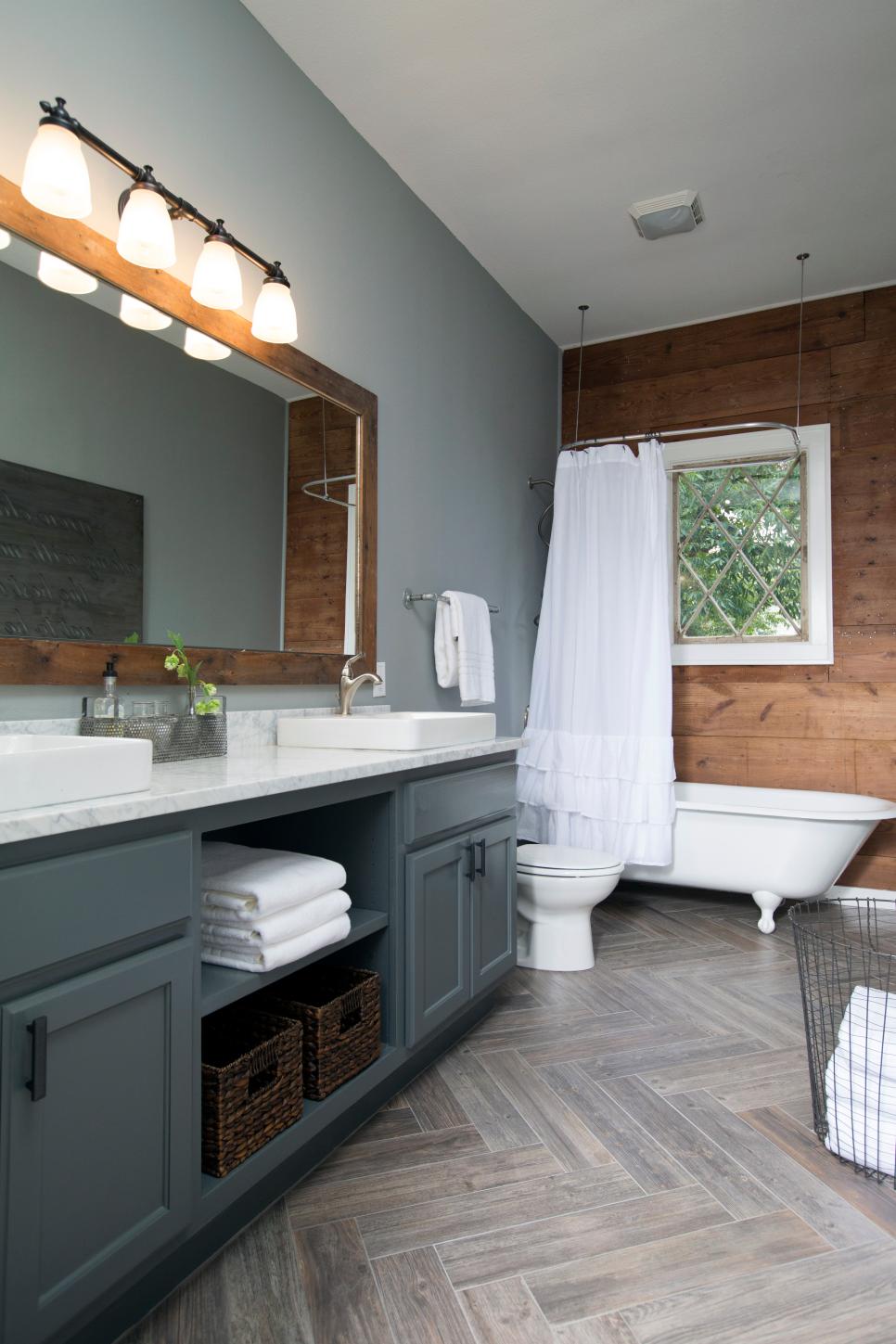 BEFORE:
Black mosaic tile??  That fixture and that filthy grout!!!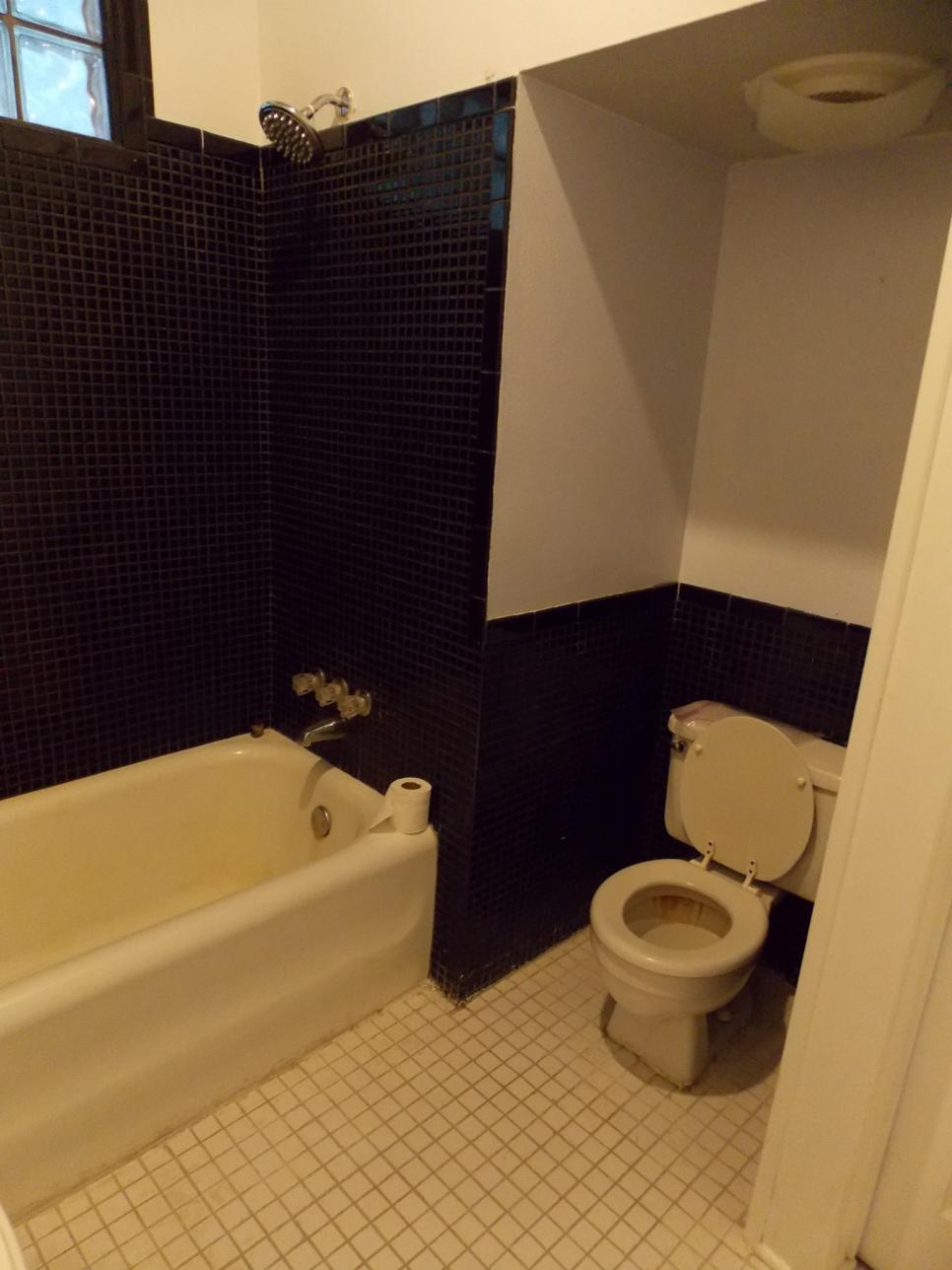 AFTER:
Just dreamy!!  I love love this bathroom!!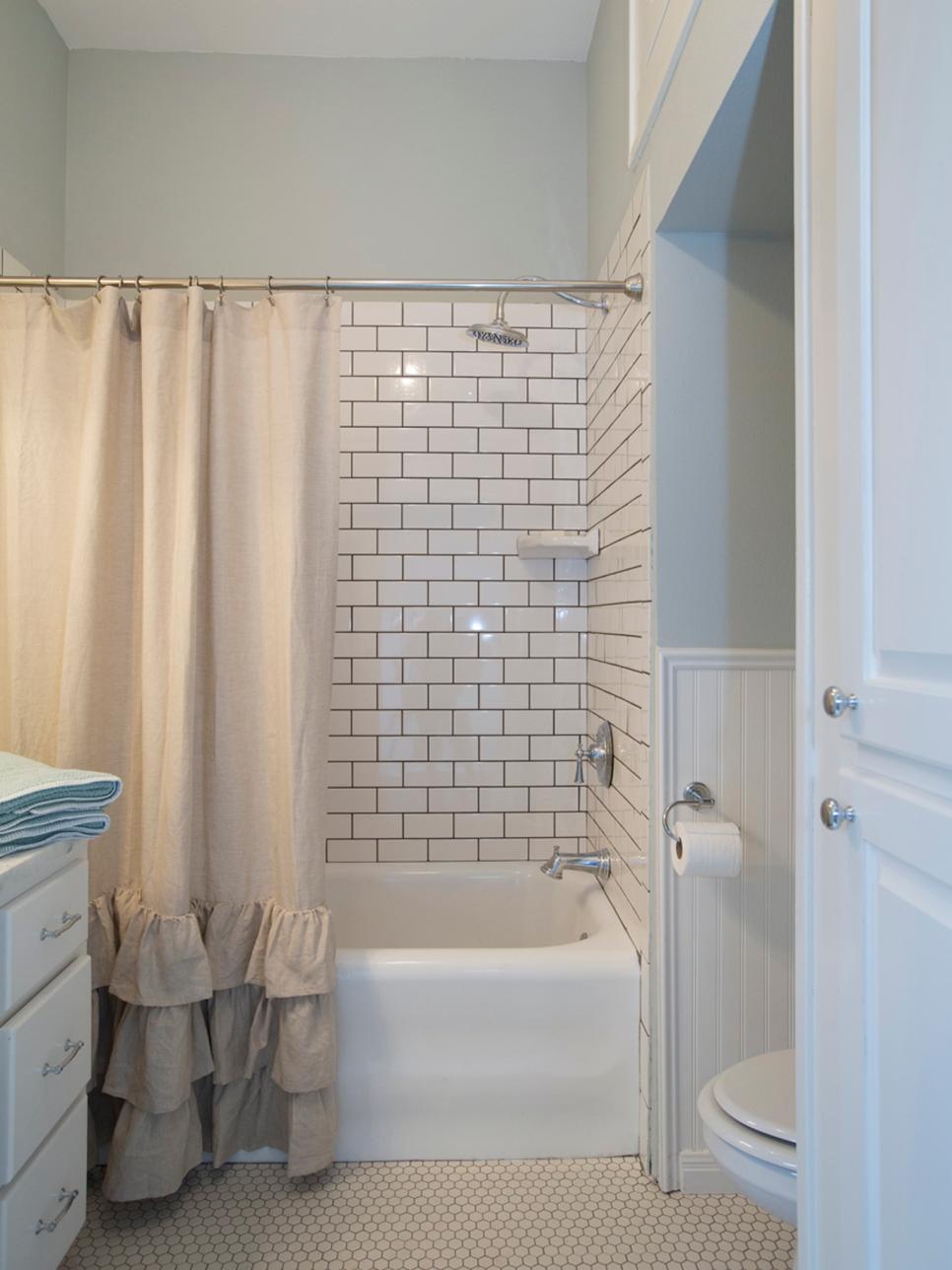 I couldnt find the before picture of this bathroom, but seeing as it is my all time favorite bathroom Joanna has done I had to share it!  I mean….marble everywhere!!  It is just stunning!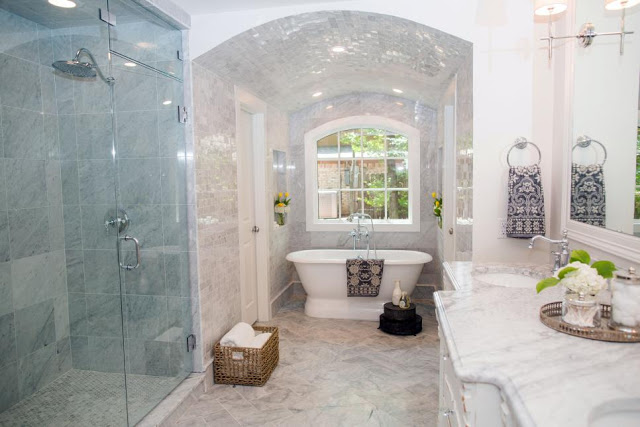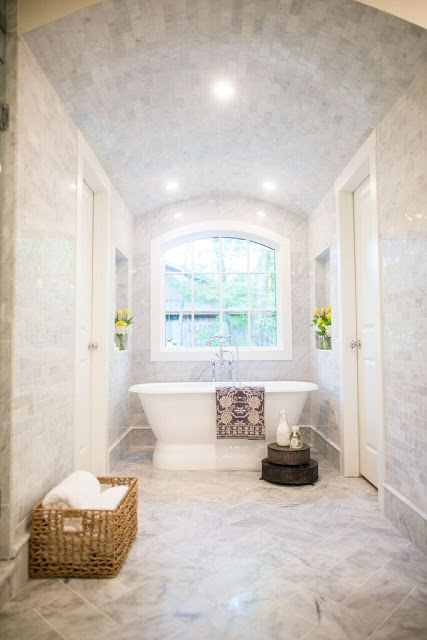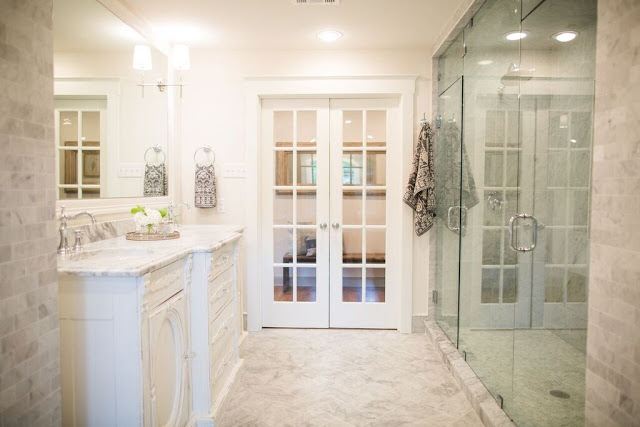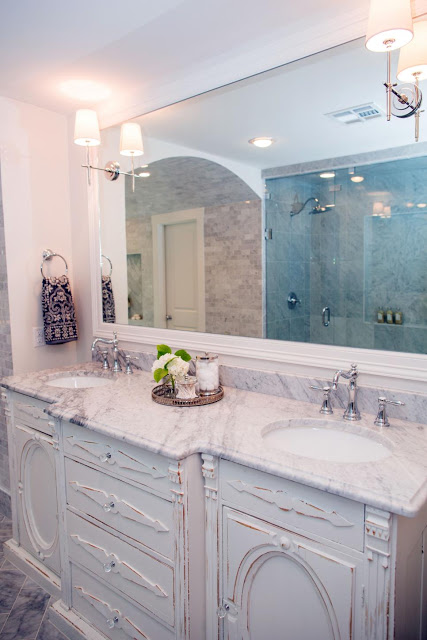 All photos are by Sarah Wilson for Getty Images via HGTV Website
Do yall have a favorite episode?