We have your men covered!  There is something for every man on your list!  Your Husband, Dad, Son, Grandpa, Father in Law, Boyfriend, Brother, etc…your one stop shop!
GIFT GUIDE FOR HIM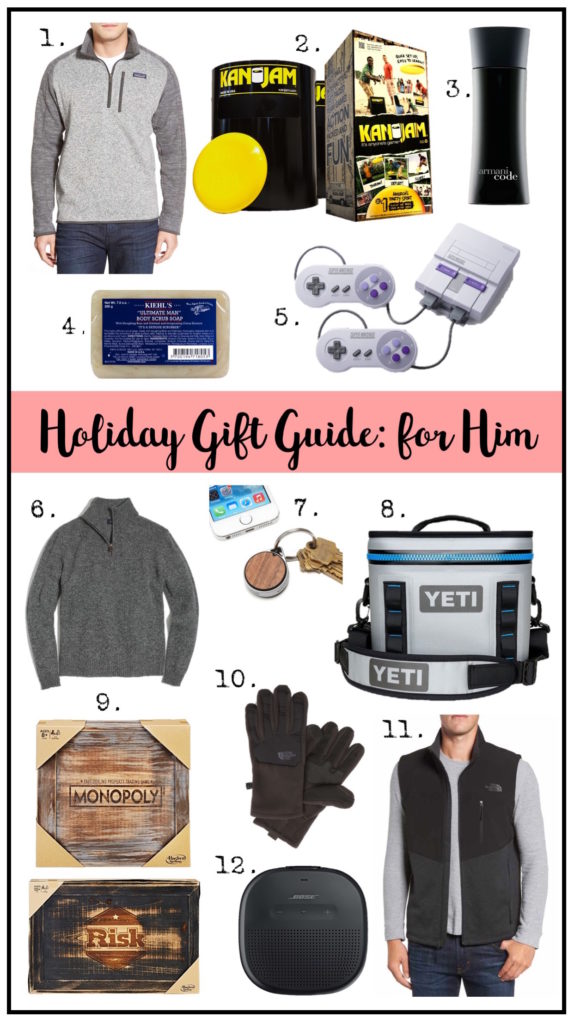 1. Patagonia pullover| 2. Kan Jam| 3. Armani Code Cologne| 4. Kiehl's Ultimate Man Body Scrub Soap| 5. Nintendo Super NES Classic Edition| 6. J.Crew Lambswool Sweater| 7. Bluetooth Tracking Tag Key Finder| 8. Yeti Hopper Cooler| 9. Rustic Series Games| 10. The North Face E-Tip Gloves| 11. The North Face Vest| 12. BOSE Bluetooth Speaker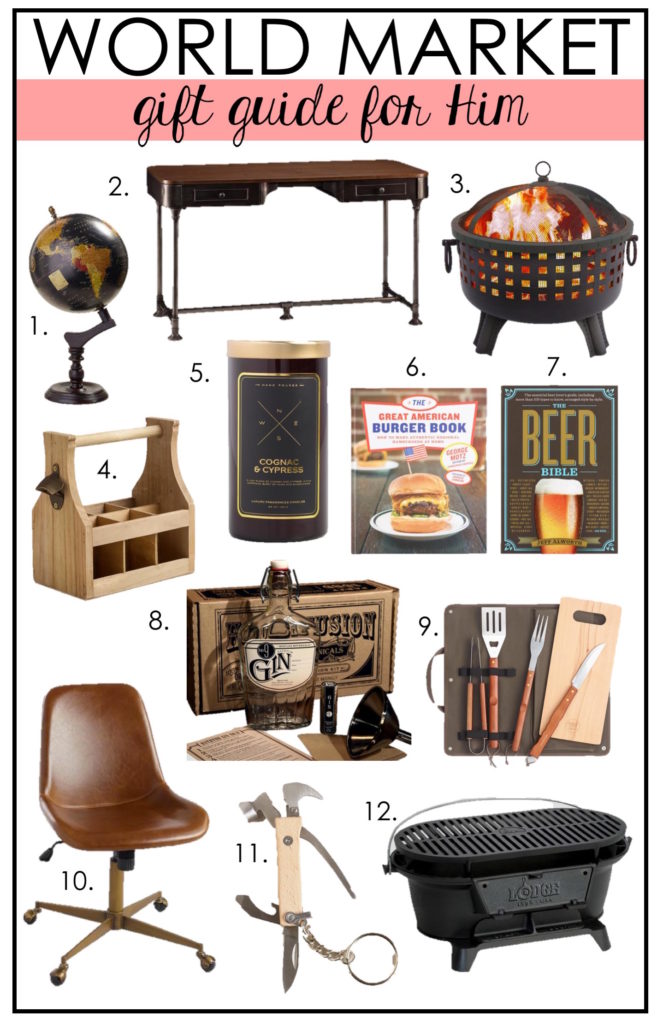 ack Globe Wood Stand| 2. Wood and Metal Industrial Desk| 3. Black Steel Fire Pit| 4. Wooden Bottle Caddy with Opener| 5. Cognac and Cypress Candle| 6. Great American Burger Book| 7. Beer Bible Book| 8. Gin Infusion Kit| 9. Barbecue Gift Set (6 pieces)| 10. Cognac Leather Chair| 11. Mini Wood Hammer All in One Tool Set| 12. Hibachi Style Charcoal Grill
This post contains affiliate links.  If you purchase I may receive a small commission.  Thanks for supporting my blog.