Beautiful & Cozy things for your home.  Many of these would make the perfect Hostess gifts!
GIFT GUIDE FOR HOME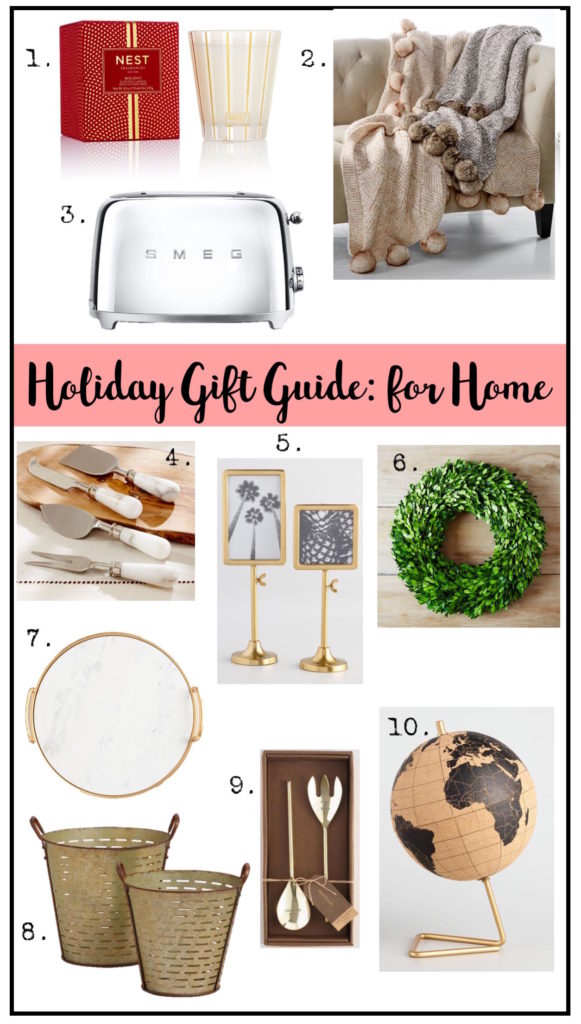 1. NEST Holiday Candle| 2. Faux Fur Pom Pom Throw| 3. Retro Style Toaster| 4. Marble Cheese Knives (set of 4)| 5. Gold Telescoping Frame| 6. Large Boxwood Wreath| 7. Marble and Gold Tray| 8. Metal Olive Buckets| 9. Gold Hammered Sentiment Servers| 10. Cork Globe with Pins
This post contains affiliate links.  If you purchase I may receive a small commission.  Thanks for supporting my blog.