This has been quite the busy week.  I have lots to share with you that is all kinds of random…but also my favorites!
I am teaming up with Narci, Erica and Andrea to share my Friday Favorites.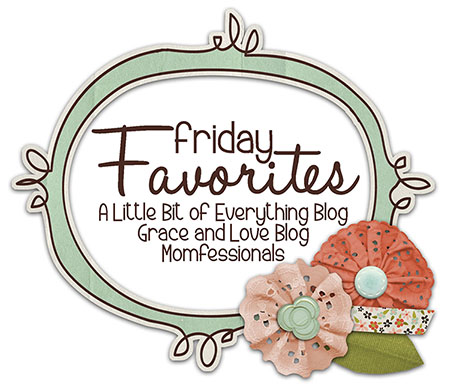 KINDERGARTEN GRADUATION
Today my baby graduates Kindergarten?!  How is that even possible.  It is a favorite and a non favorite because I just want time to slow down.  It has been the most amazing year and she absolutely loved it.  I could not ask for a better experience.  Her teacher, her friends, their families, just everything was incredible.  We are all very excited about this summer, but I cannot believe she will be a 1st grader next year! (my dress and nail polish mentioned below)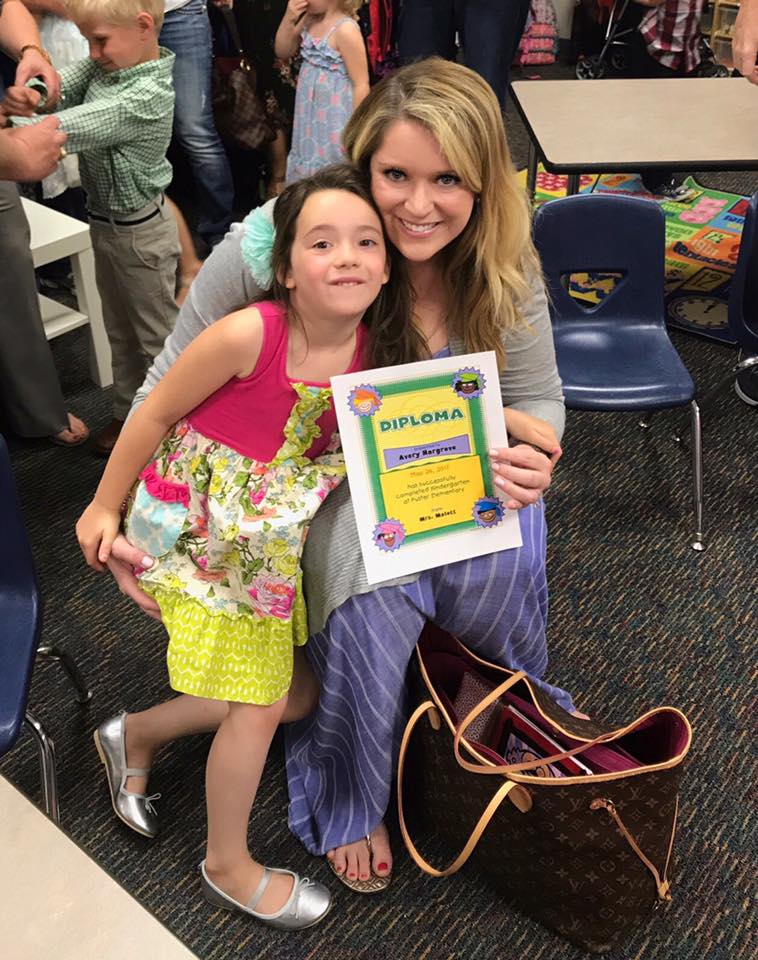 FAVORITE DRESS
Yall, everyone needs one of these (or all of these) dresses in their life.  I seriously own every single color and my only complaint is that there are not more colors so I can buy those too!  I LIVE in this dress (see photo above….yup, wearing the blue stripe one)!  It is so comfy, light weight but not see through, can be dressed up or down, the straps are adjustable, it has pockets and is a great price.  You can wear it as is, you can knot the bottom to the side of your leg to make it a little shorter and have a new look.  It is very flowy….size down 1 size.  I shared this dress last week and I have had several of you email me who bought it saying that you are also in love with it!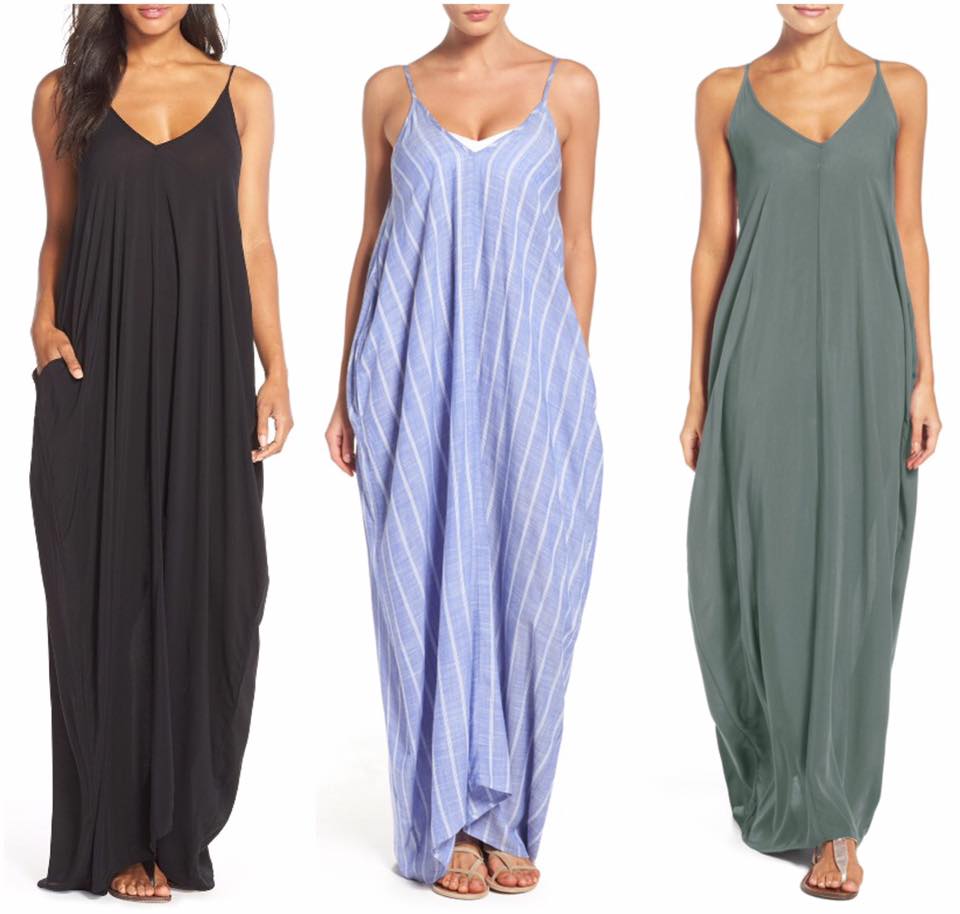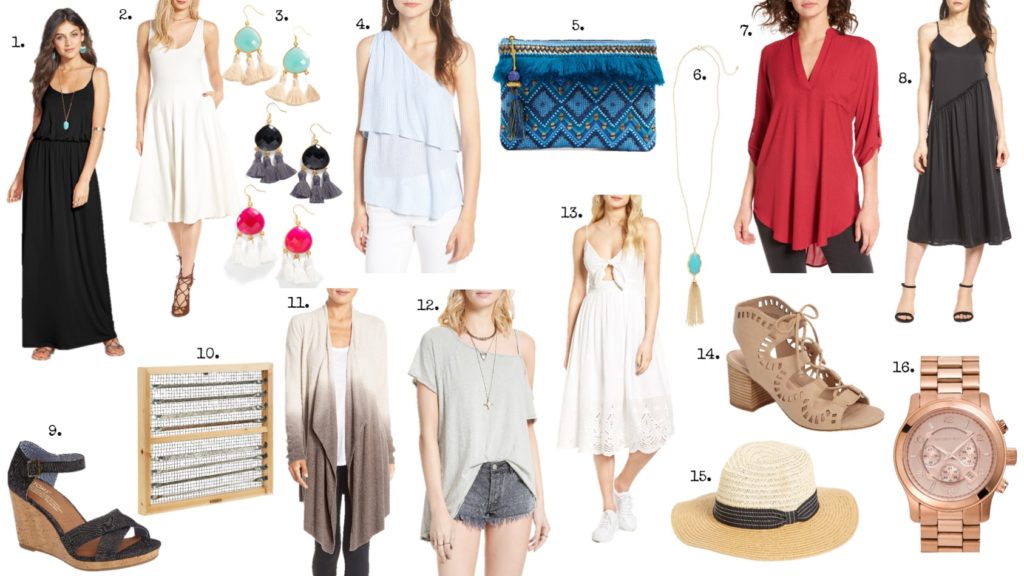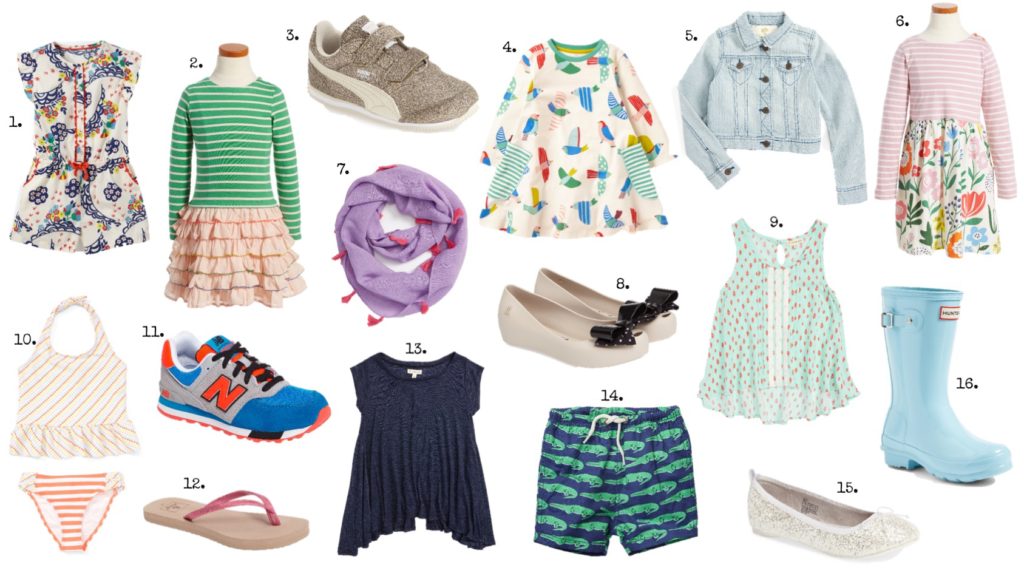 There are so many amazing deals going on right now during the Nordstrom Anniversary Sale.  I have been shopping all the deals and I pulled together my favorite picks which I shared HERE.  Check them out
MOROCCAN OIL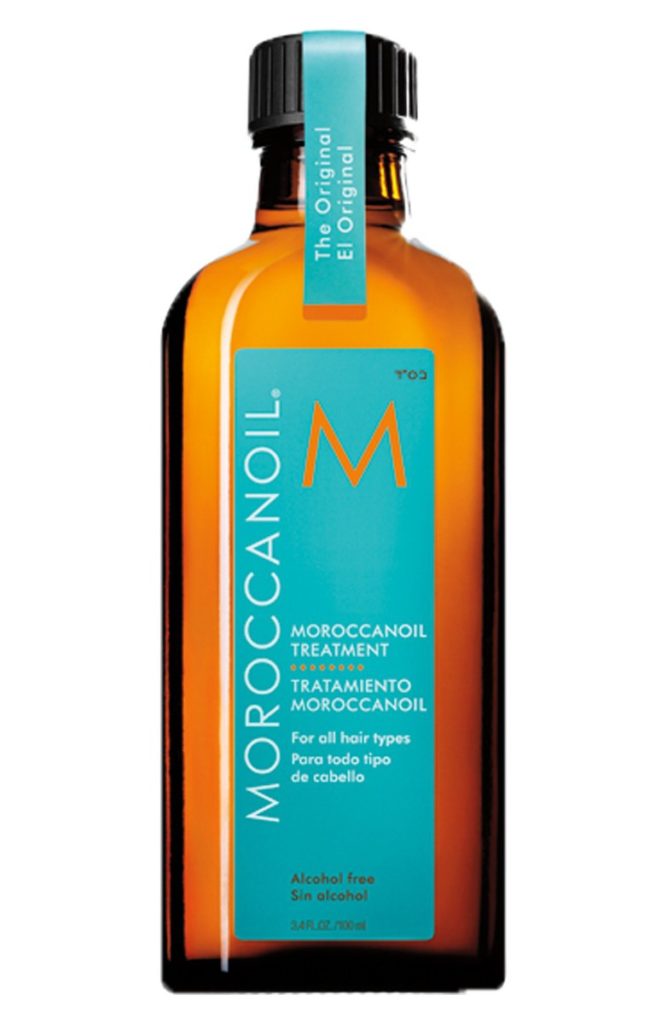 I have been seeing this Moroccan Oil everywhere (blogs, media, etc) and was a little skeptical.  Despite the amazing review I just struggled with putting oil in my hair….well I was WRONG!  This stuff is life changing.  Seriously, in 34 years of doing my hair and trying millions of products this Moroccan Oil is one of my favorite things ever.  It does not make my hair oily, it makes it so so soft!!  I asked for some advice on IG Stories and yall delivered.  Many of you use it too and love it as well.  My hair is very thick and color treated.  It does not weight it down or make it oily at all.  I put about a quarter size amount into my damp hair and then dry/style.  I cannot speak for how this works in fine hair, but for mine it is awesome!  They do make a light version, but I am using the original.  I will never be without this product again!  I tried a different brand of Moroccan Oil one time I didn't like it…that is why I put off trying this one for so long.  I am not sure what makes it different, but it is!  I have also used their shampoo and conditioner which I really like too, but not as much as the oil.  Next on my list to try is the hairspray.  People rave about that too!
LAPTOP CASE:
I got a new 15″ MacBook Pro and was looking everywhere for a cute case for it.  It was really hard to find one that fit a 15″ computer (they also have them for other size laptops).  Then I found the perfect one at The Daily Edited!  Have you heard of them? They are an amazing brand that sells all kind of cute totes, bags, and accessories that are customizable and personalizable.  I LOVE a monogram I had this cute black laptop bag monogrammed with my initials in GOLD!  It is exactly what I was looking for!  The quality is amazing.

BLACK MASK
I have seen this mask everywhere.  It kept appearing in my Facebook feed and not gonna lie….watching those videos of it pulling all the gunk out of pores was addicting.  So, after resisting for a bit I decided to try it.  If you watched my InstaStories I shared a little preview, but not sure I am a fan of this mask.  First of all, nothing came out when I pulled it off?!  Except maybe all the hairs on my face!  WOWZA….it hurt to pull off my cheeks!  It looks really thick, but when it dried I would describe it more like black glue?!  It gets kind of thin.  I will say this….my face was baby soft after I took it off.  Again, maybe because I basically waxed my face :).  I will probably try it again, but….I don't love it.  I definitely did not get the results you see in the video.  My husband did it too and same results as me.  We only used it on his nose/forehead bc I didn't want to rip it off where facial hair grows.  Thought that would hurt!  It wasn't very expensive, but I don't think it was worth the money.  Did anyone else get different results?  SO this would NOT be a favorite….but knowing how it works make me happy.  Don't have to wonder anymore!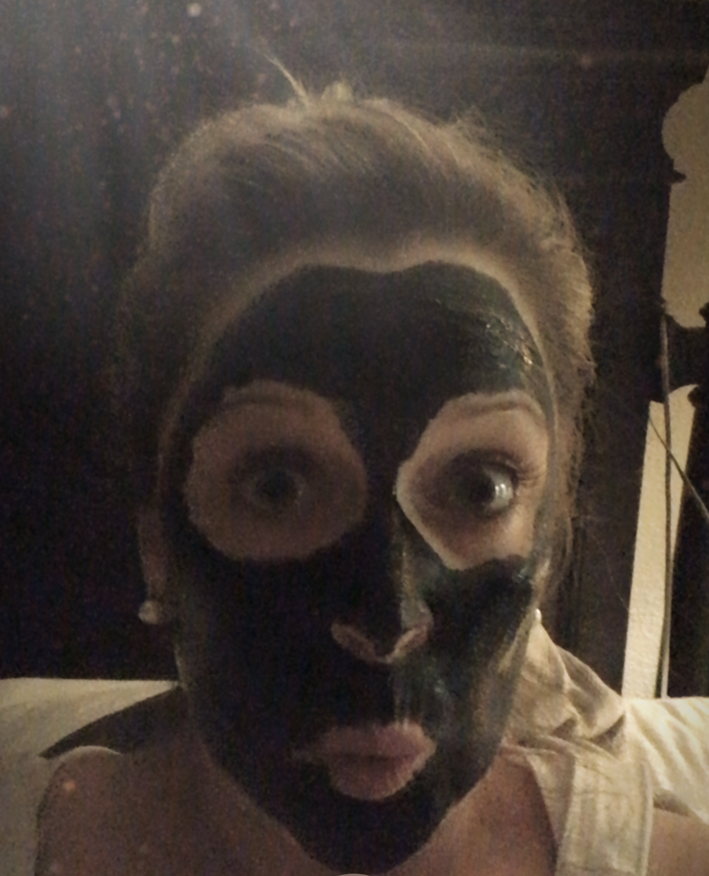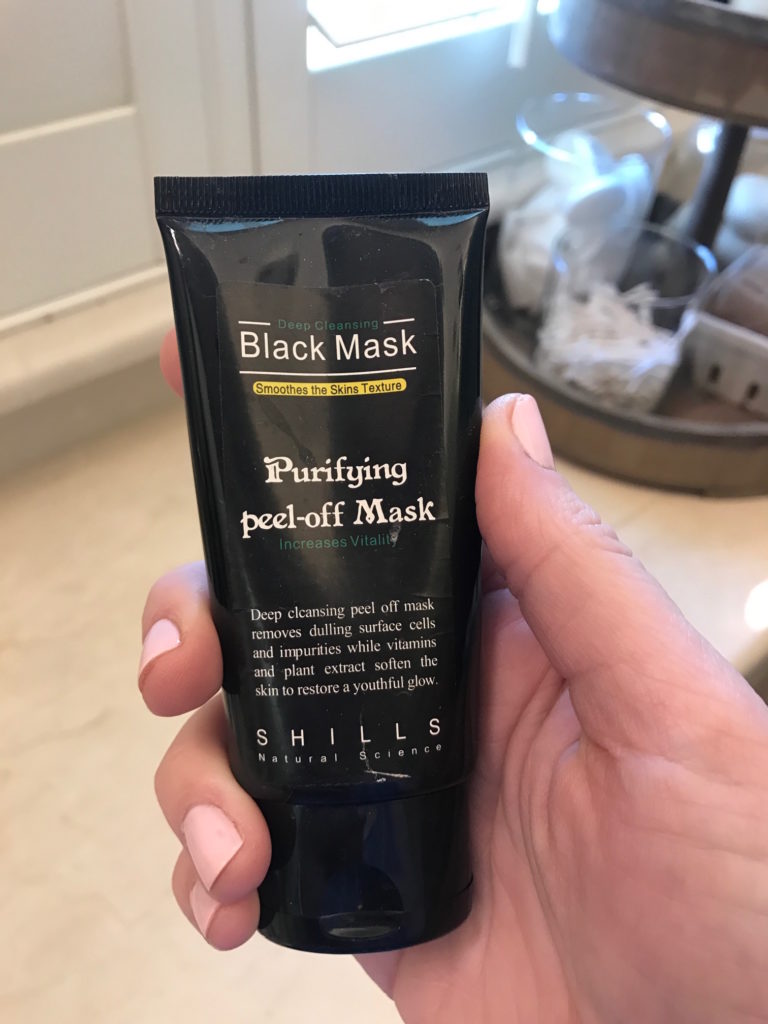 HARD CANDY NAIL POLISH
So this is exciting.  I remember the first time I ever saw Hard Candy Nail polish.  I was in high school and I walked into a department store and had never seen colored nail polish before.  I was in love!  I mean blue nail polish…yes please!  I also remember it being really expensive ( I am aging myself here).  I think it was like $15 a bottle? at the time I think I made like $6 an hour?!  SO….this was pricey!  Well, the other day I was at Walmart and saw that they have brought back the "originals"….the colors that got it all started AND it is now $4!!!  SCORE!
My 5 yr old daughter LOVES that it comes with a cute ring….and not gonna lie…my 34 year old self loves that too.  Am I going to wear it?…no, but it is still cute and brings back memories!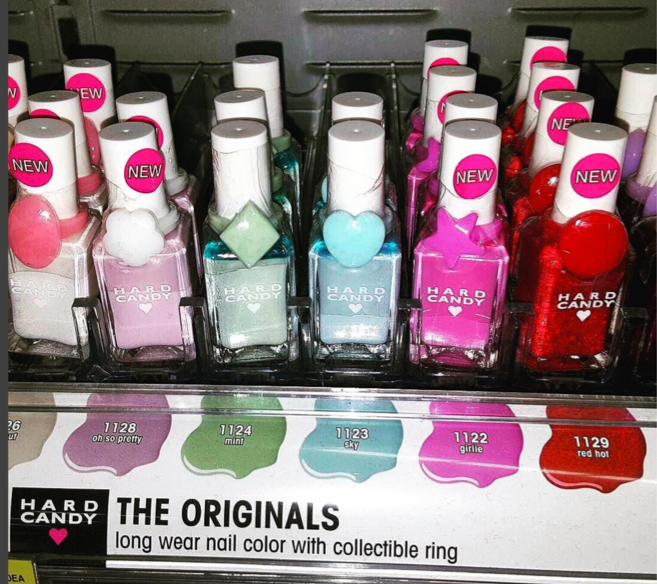 So, I bought this really pretty pink color and I LOVE IT!!  It might be my favorite nail polish right now.  The quality seems great too!  I used 3 coats, but it covered with 2.  It is called Oh So Pretty.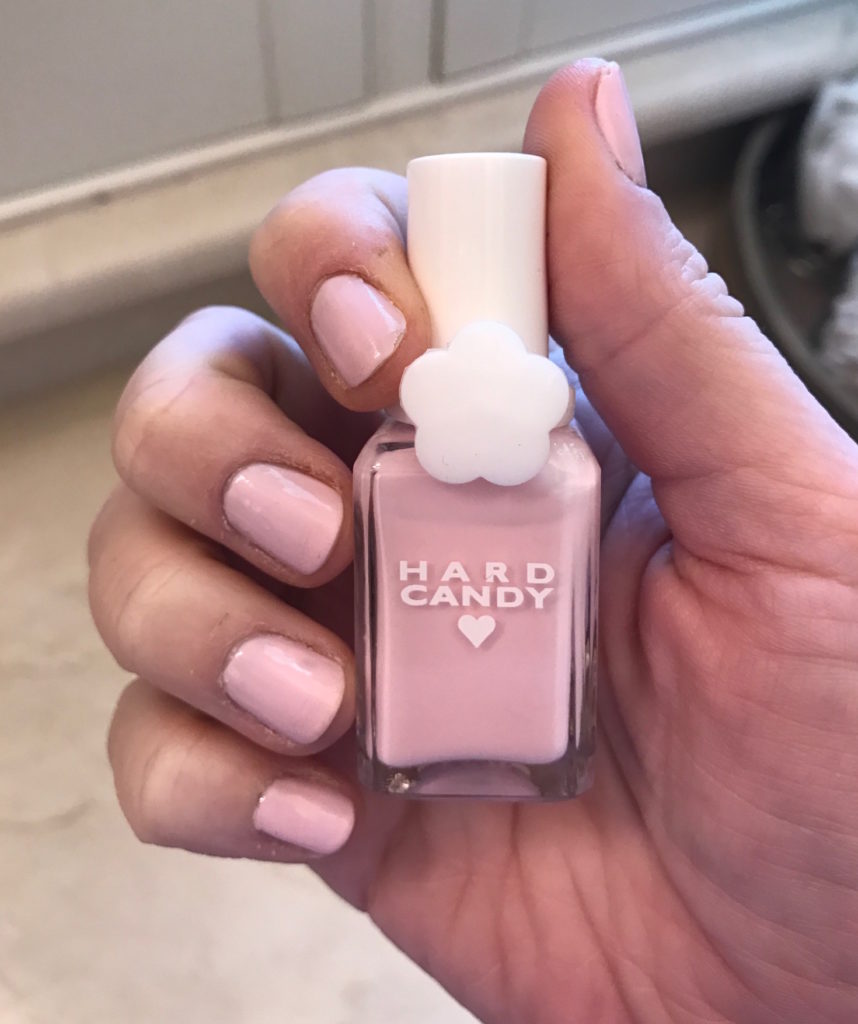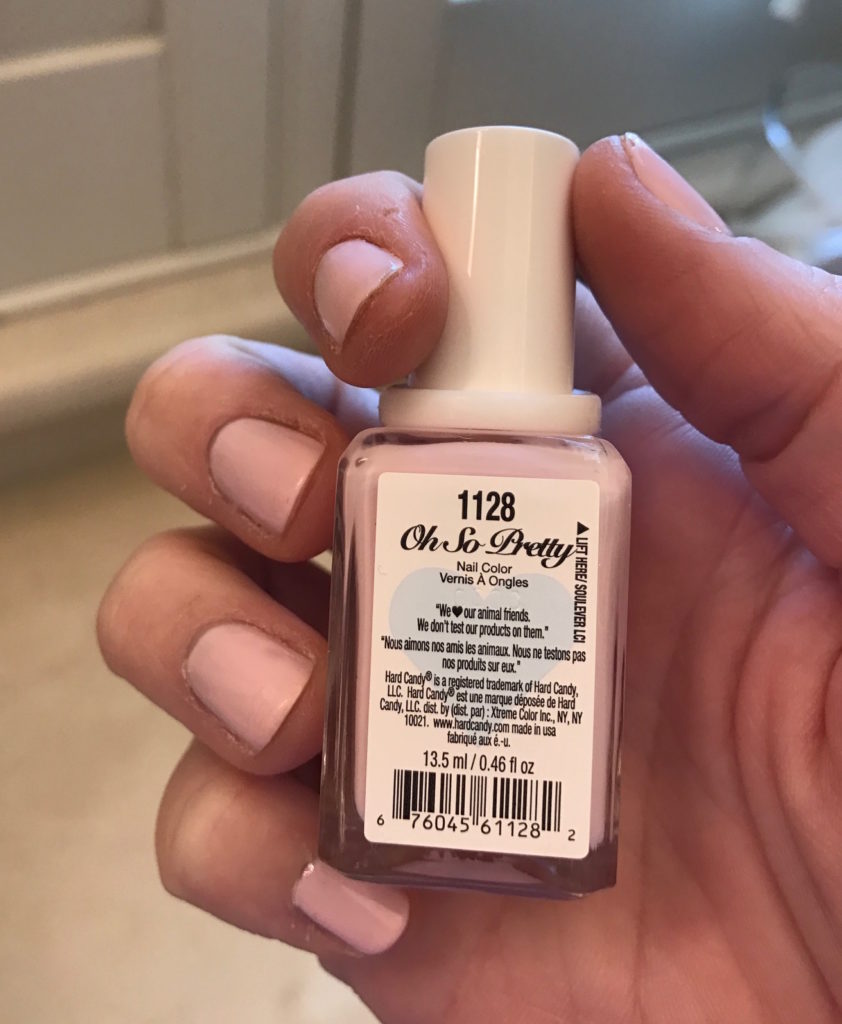 I highly recommend this color!  I plan on buying more colors next time I am at Walmart!  You can also order online!
CLEANSE
I got lots of questions about my cleanse that I shared on Instastories.  Basically 3/4 times a year I do a 3 day cleanse that is a condensed version of the Master Cleanse.  I LOVE it.  I always feel so good when I am done with it.  I have more energy, my skin looks clear and I just feel better.
Here is the recipe.  Each day you drink 2 quarts of distilled water and a mixture that consists of 2 quarts of distilled water, 1.5 cups of pure organic lemon juice and 1/2 cup pure organic maple syrup grade A.
Personally I think it tastes pretty good.  Like a tart lemonade.  The lemon juice really helps you feel full.  When I first heard of going 3 days without eating I thought NO WAY…however after the first time I was hooked.  It is not for weight loss…it is for over all health however weight loss is a side affect.  It is different for everyone, but I typically loose 6-8 lbs and then put about 2 back on after it is over.
I am not a nutritionist or health expert by any means, but this works great for me.  Let me know if you have any other questions about it.
I love hearing about people's favorites.  Comment below with your favorite things that we all must try!
*This post contains some affiliate links.  If you purchase I may receive a small commission.  Thanks for supporting my blog*