I just love Halloween!  The decorating, the pumpkins, the costumes, the trick or treating, etc.  I always decorate my porch with each season, but Halloween is the most fun because you know there will be lots of little kids coming up to ring your doorbell on Halloween night!  Here are lots of different Halloween front porch inspiration ideas to help you get your porch ready!
Halloween Front Porch Inspiration
I just love all these colorful pumpkins!  The ceramic jack-o-lanterns glow at night and help set the Halloween mood!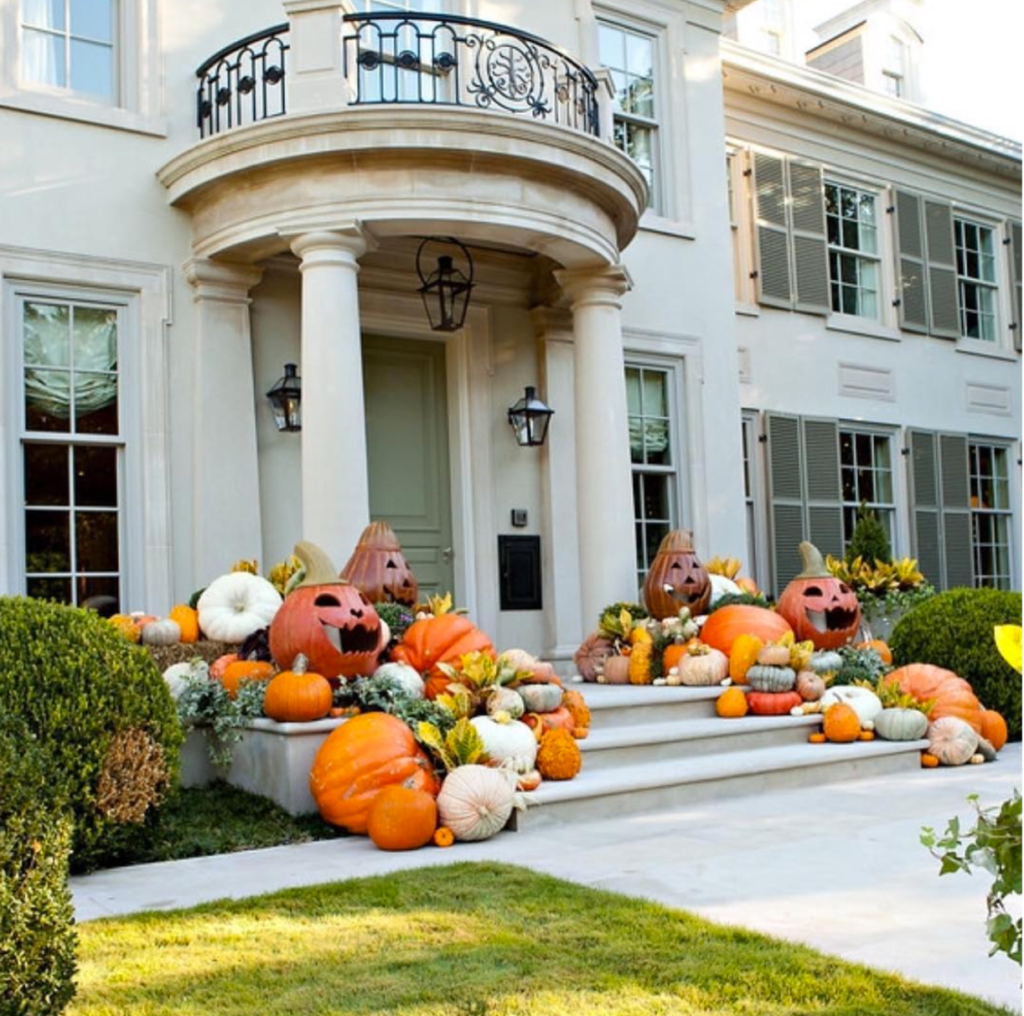 Such a fun spin on Halloween decor.  This witch patio is simple and beautiful.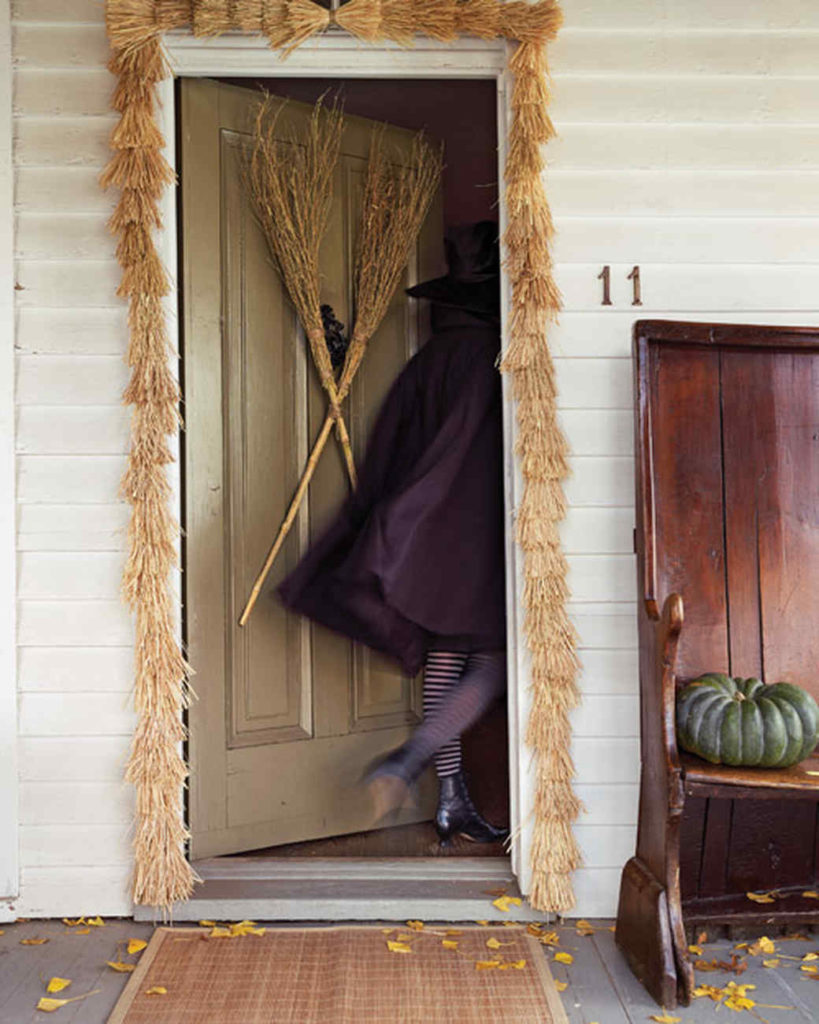 Instagram is such a great place to find holiday inspiration.  I love this neutral porch that mixes creepy skeletons and crows with fall wheat and vintage books.  Very unique and beautiful!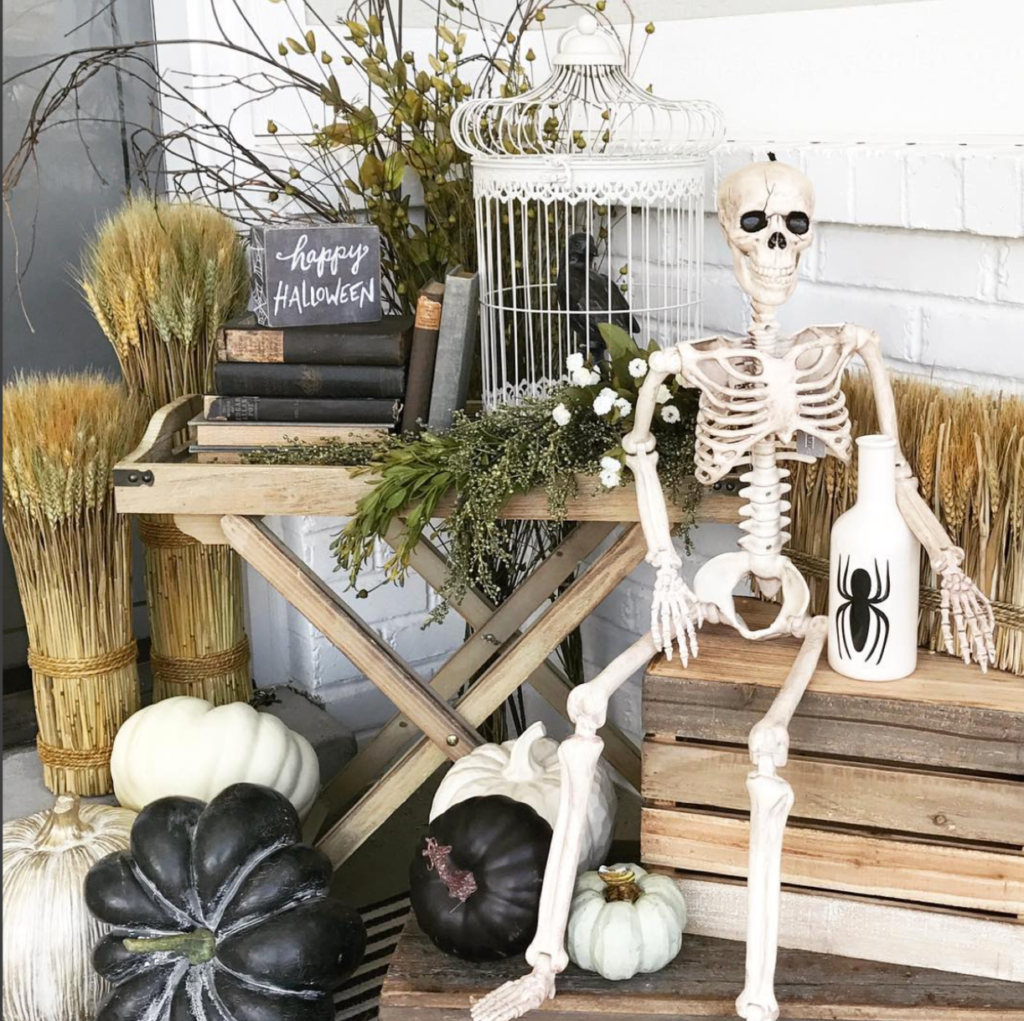 I just love decorating with these bats.  I have them in my home too.  They add height, 3D texture, are super inexpensive and have a huge impact.  The traditional Halloween color scheme really pops and I always love a good chalkboard.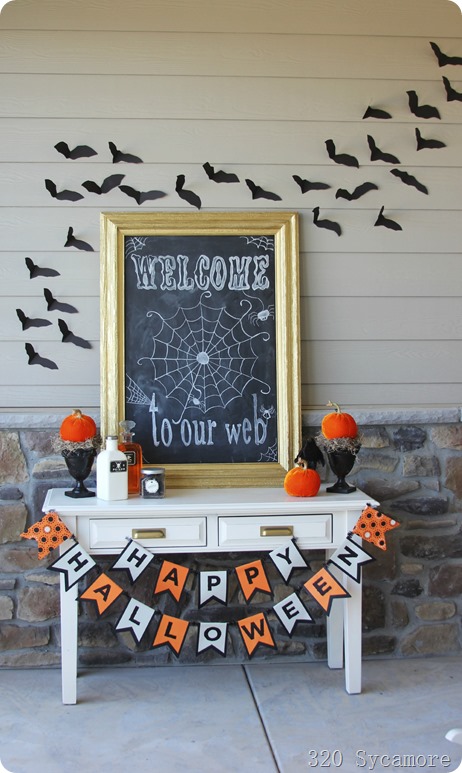 Such a fun front door!  I like how they only used half of the face.  This is a simple idea that makes a huge statement!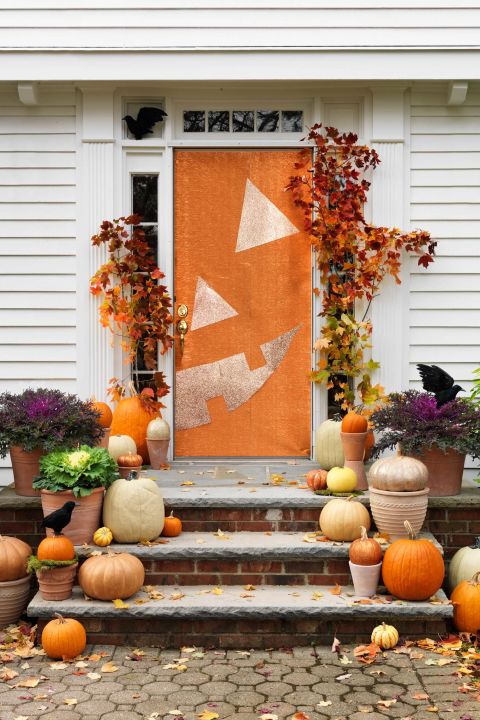 This patio has tons going on!  Add some flair to your porch string lights for some fun festive decor.  Changing up the pillows is also a great way to add seasonal decor to your space.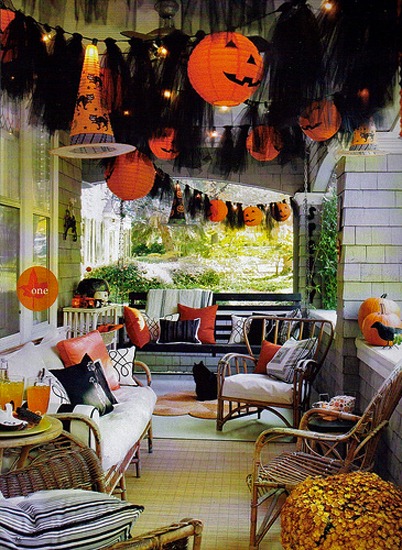 First of all the black and white stripes are amazing, but if you are not ready to paint your porch this huge web with large spiders is a great spooky idea!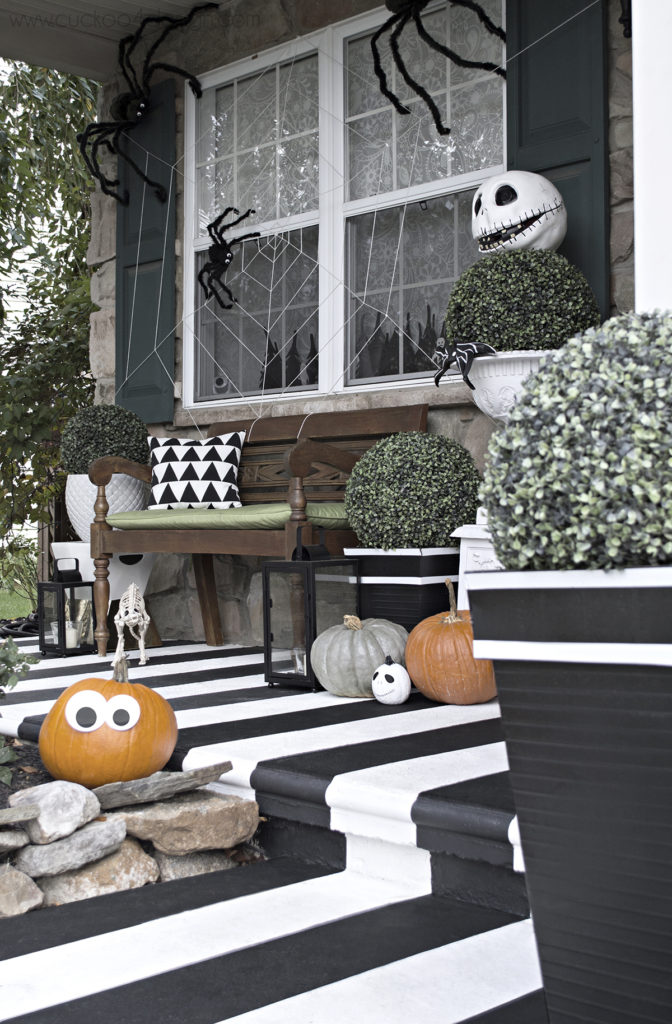 This sign is just amazing.  I actually saw a very similar one and Homegoods this year.  Such fun, unique Halloween decor!  Buy some faux crows at the Dollar Store and you are all set!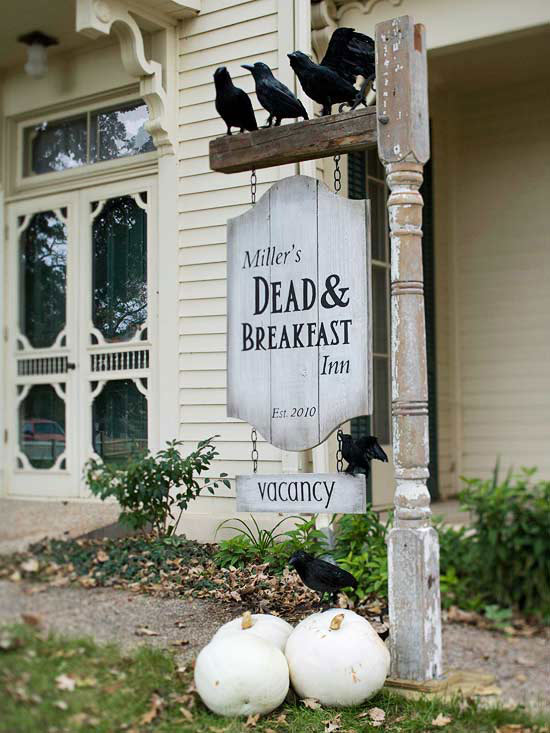 Pottery Barn always does it right and this porch is no different!  I love the 2 life size skeletons hanging on the columns!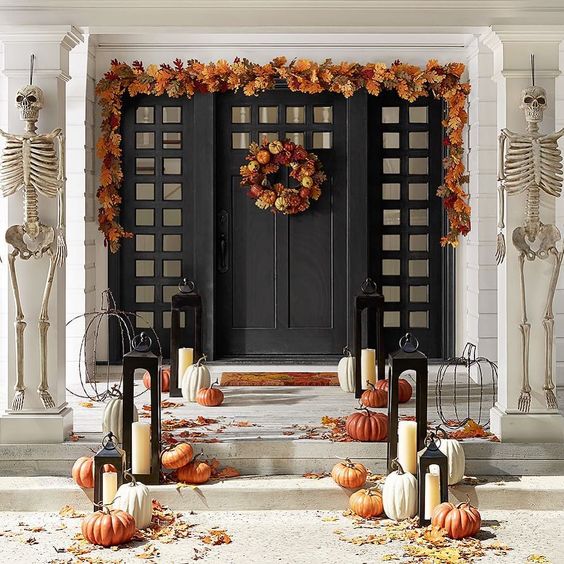 I love it when people get really creative with their decor.  These crates that say LIVE SERPENTS are awesome!  There are so many ways to decorate for the season!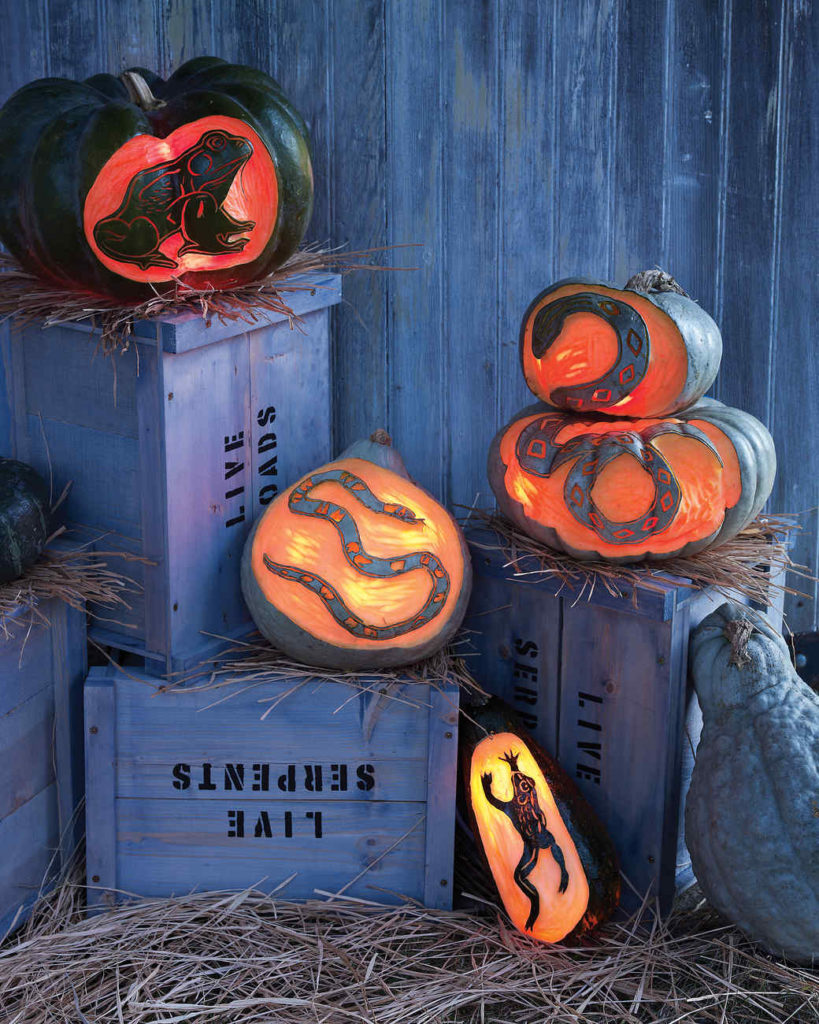 Another fun way to spice up a pumpkin!  These faux rats are a great idea!!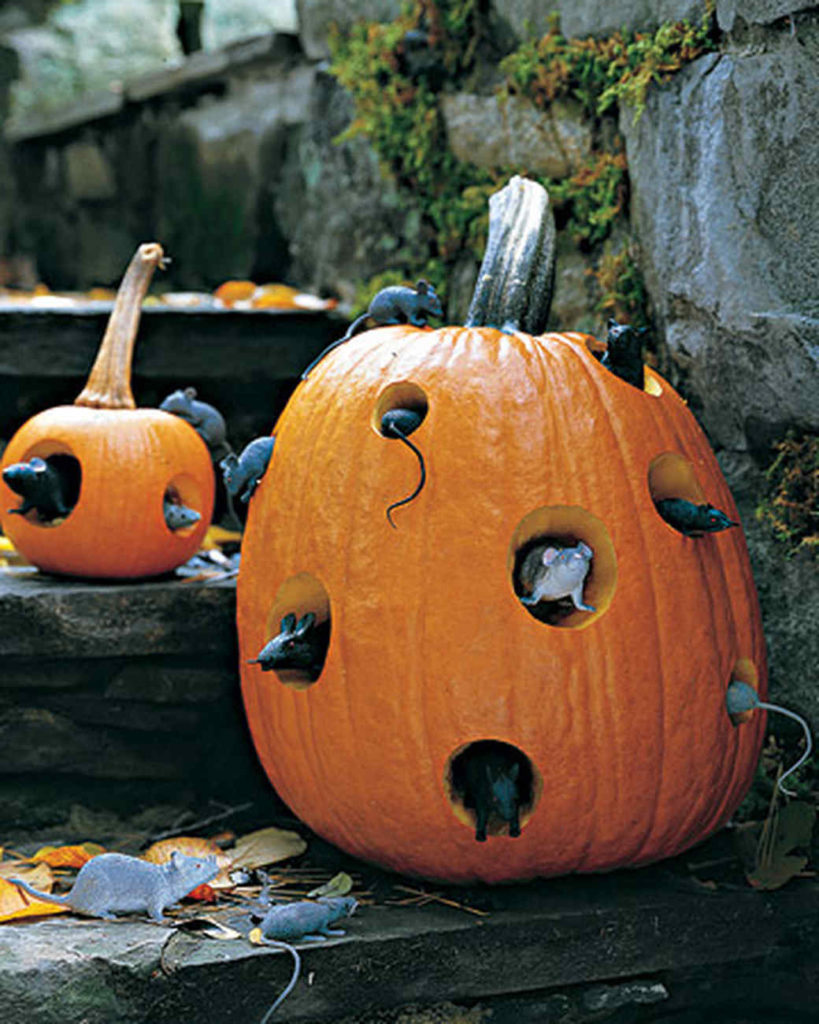 Bats, spiders and cheese cloth oh my!!  Simple decor that is very creepy!  Complete how to at the link below.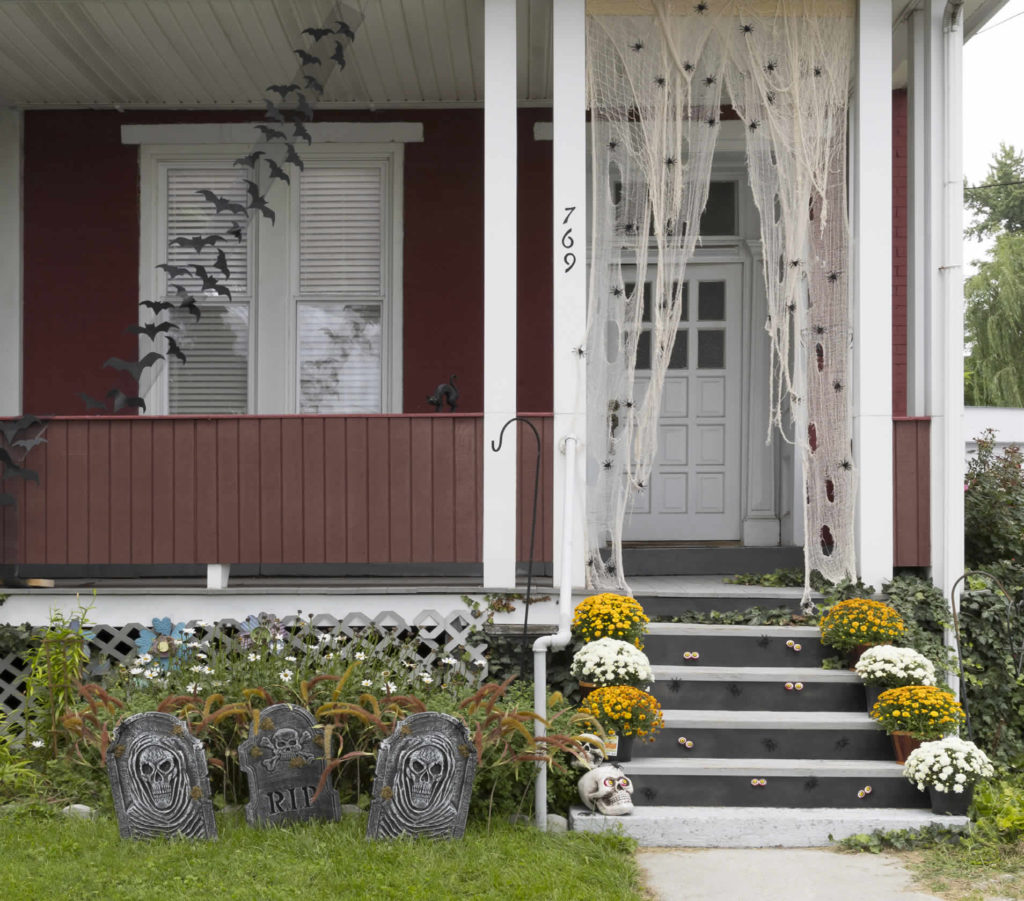 Another door that is so simple but looks amazing.  Just add some bats to your door and you are all set.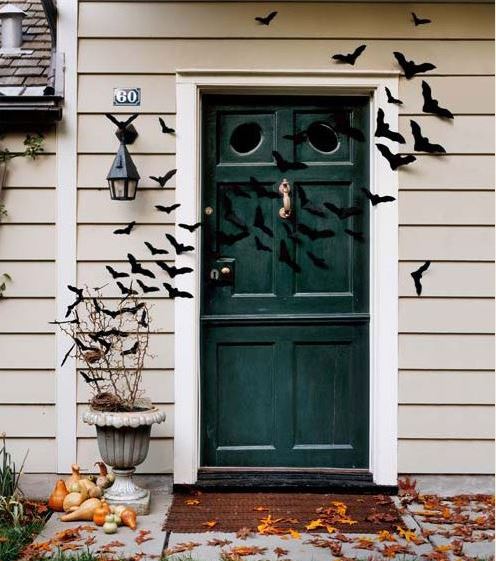 This tree branch is an amazing idea and so easy to recreate.  Go find a cool branch somewhere, buy some faux crows and put creepy old photos on there and you have a huge statement piece for your front porch.  Such a great idea.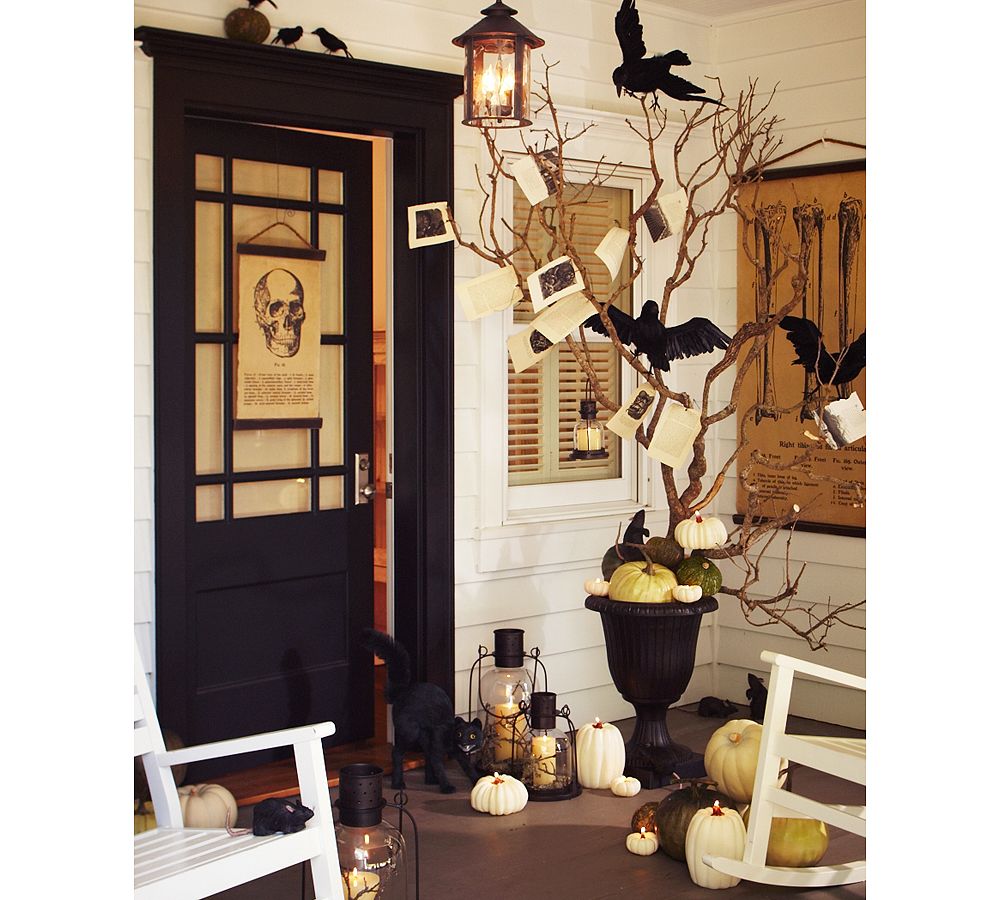 This is a fun take on bats.   Make it look like they are hanging on your porch!  Add some pumpkins, a few straw brooms and you are all set!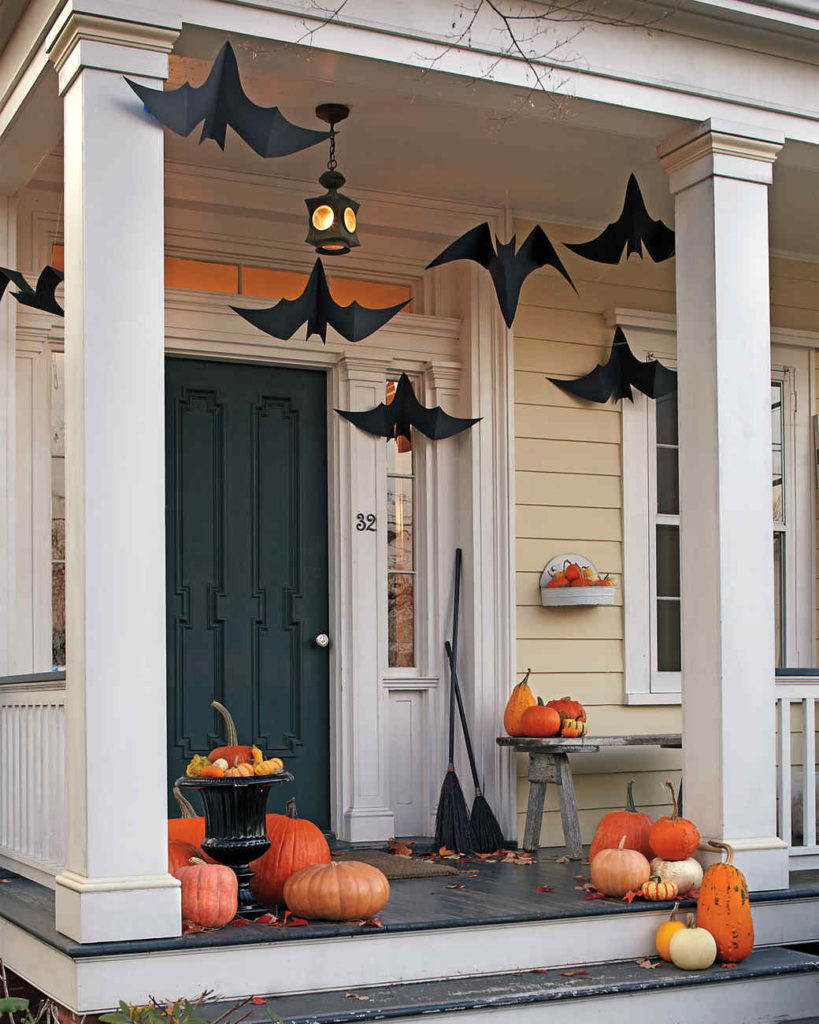 I love how they boarded up the windows.  Very cleaver!  Really looks like a spooky, abandoned haunted home!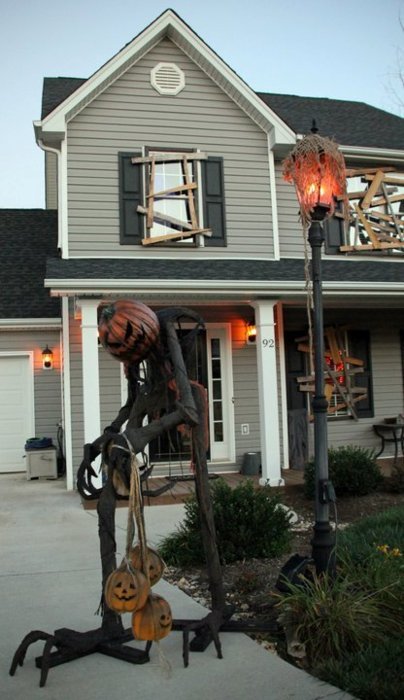 Hope you liked this Halloween front porch inspiration.  You can check out more Halloween Porches here.
PIN PHOTO BELOW FOR TONS OF HALLOWEEN PORCH INSPIRATION