I love decorating and design and my favorite way to do it is by getting the look for less! I am always on the hunt for an amazing treasure!  Flea Markets, garage sales, auctions…you name it!  Well my friends, I am so so excited, because I just found out about the most amazing app!!  It is called Close5 and its completely FREE.  It is a buying and selling app that takes your location and allows you to search for items for sale in the area.  You can select how many miles away you want to search for an item and you can narrow down your search.  You can see everything for sale in that area or be specific like…"dresser" and it will only pull up those items.  I found the most amazing set of lockers, gave them a make-over and couldn't be more excited!  Close5 is definitely my new go-to way to find great items.  See the entire transformation below.
Here is what the app looks like on your phone.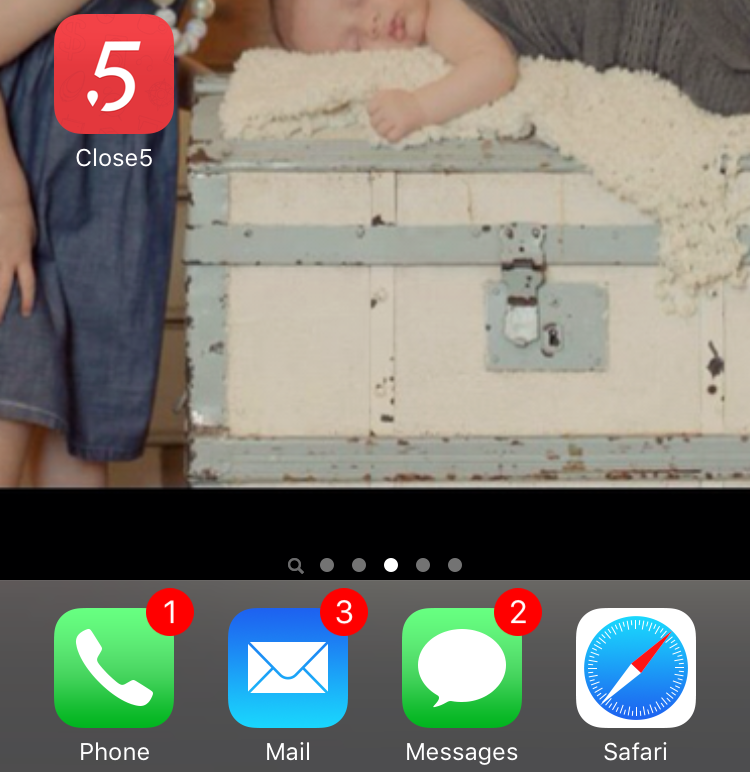 When you download the app you set up a quick profile and then you are ready to buy and sell!
At the bottom of the app you see 5 icons.
DISCOVER: shows you everything in your area (your phone tracks your location) and then you pick 1,5,10,25 or 50 miles for your search.  This is awesome if you are looking for something cool when you are in a new area.  I go to Austin a lot so I would love to see what was for sale around me there!
SEARCH: you can type in anything you are looking for.  Here I typed in "Antique" and it pulled up all the antique items for sale in a 50 mile radius.  If you see an item you like just click on it.
SELL: This is where you upload pictures and information on anything you are selling
MY ITEMS: shows the items you are watching and selling
PROFILE: Account settings and your activity.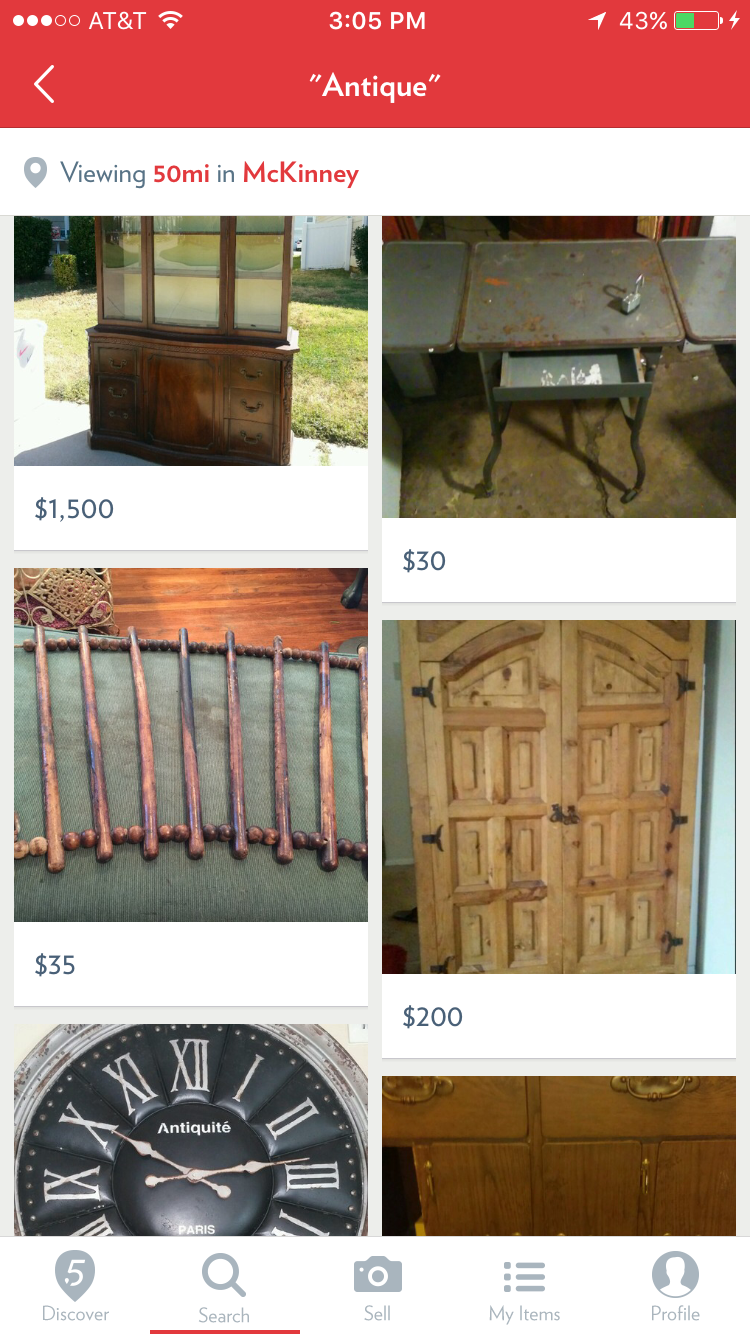 Once you click on an item you like a screen like this appears.  The top shows the name of the person selling, it shows pictures of the item, the price and the general area it is for sale.  You can ask questions or make an offer from this page.  I found these awesome lockers for a great price and couldn't wait to get my hands on them!  I LOVE finding great deals!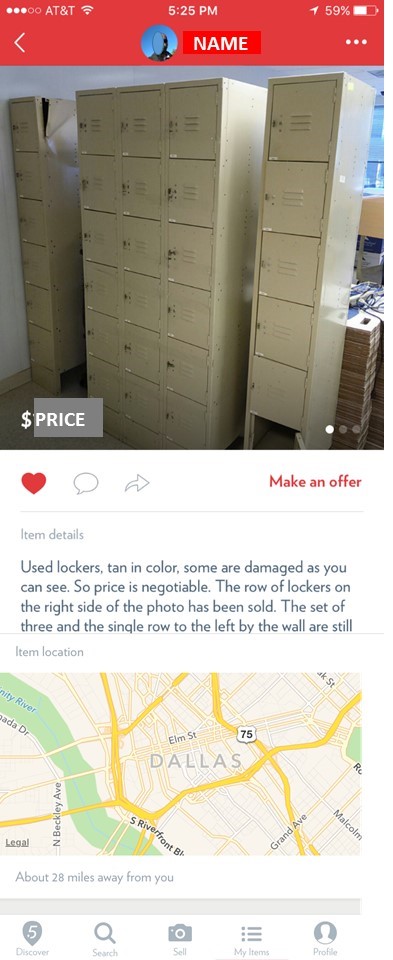 The entire Close5 process was so easy.  I messaged with the seller, made an offer, the item posted as sold, I got a confirmation email, picked it up and was a very very happy customer!  I will definitely be using this site often!
So…once I got my lockers home the fun began!
Here are the lockers BEFORE: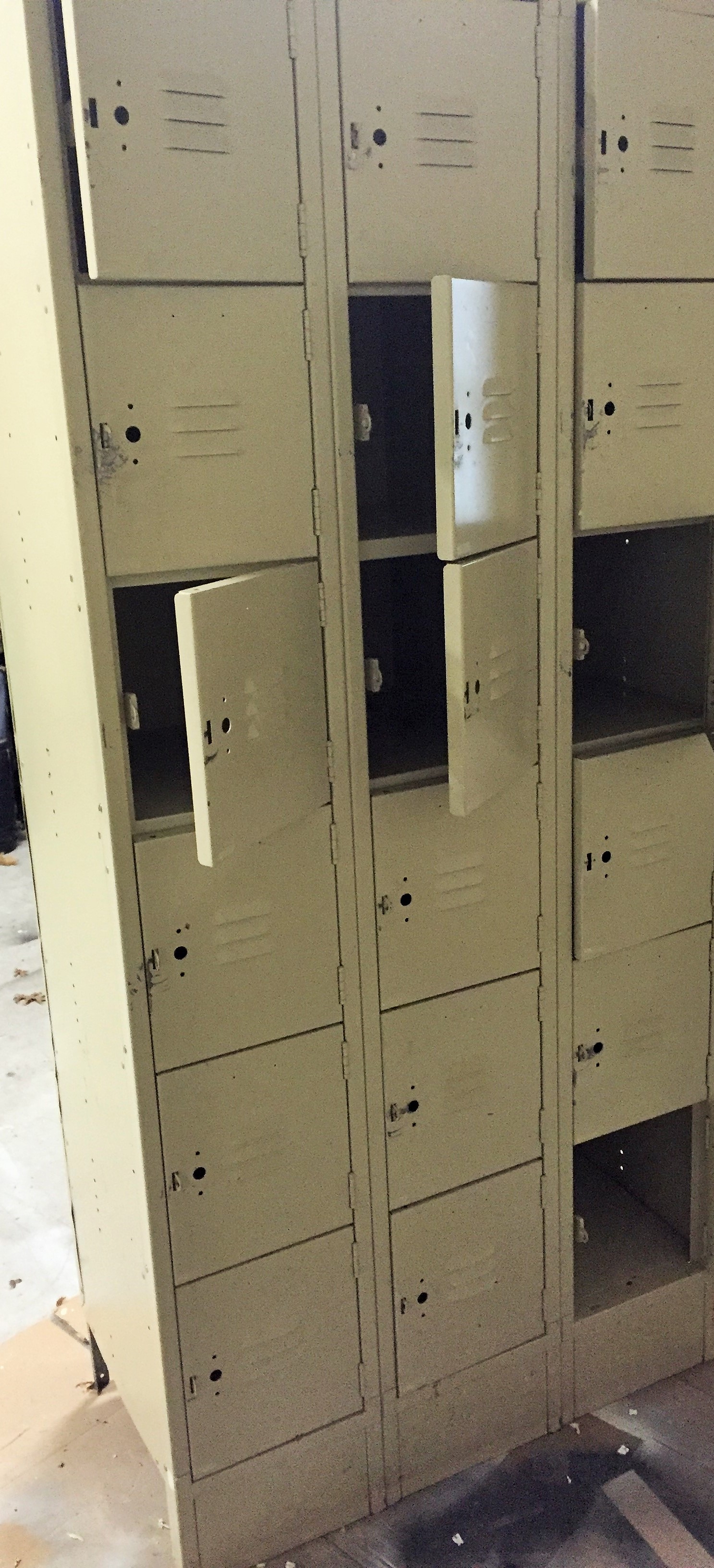 First step was removing all the hardware.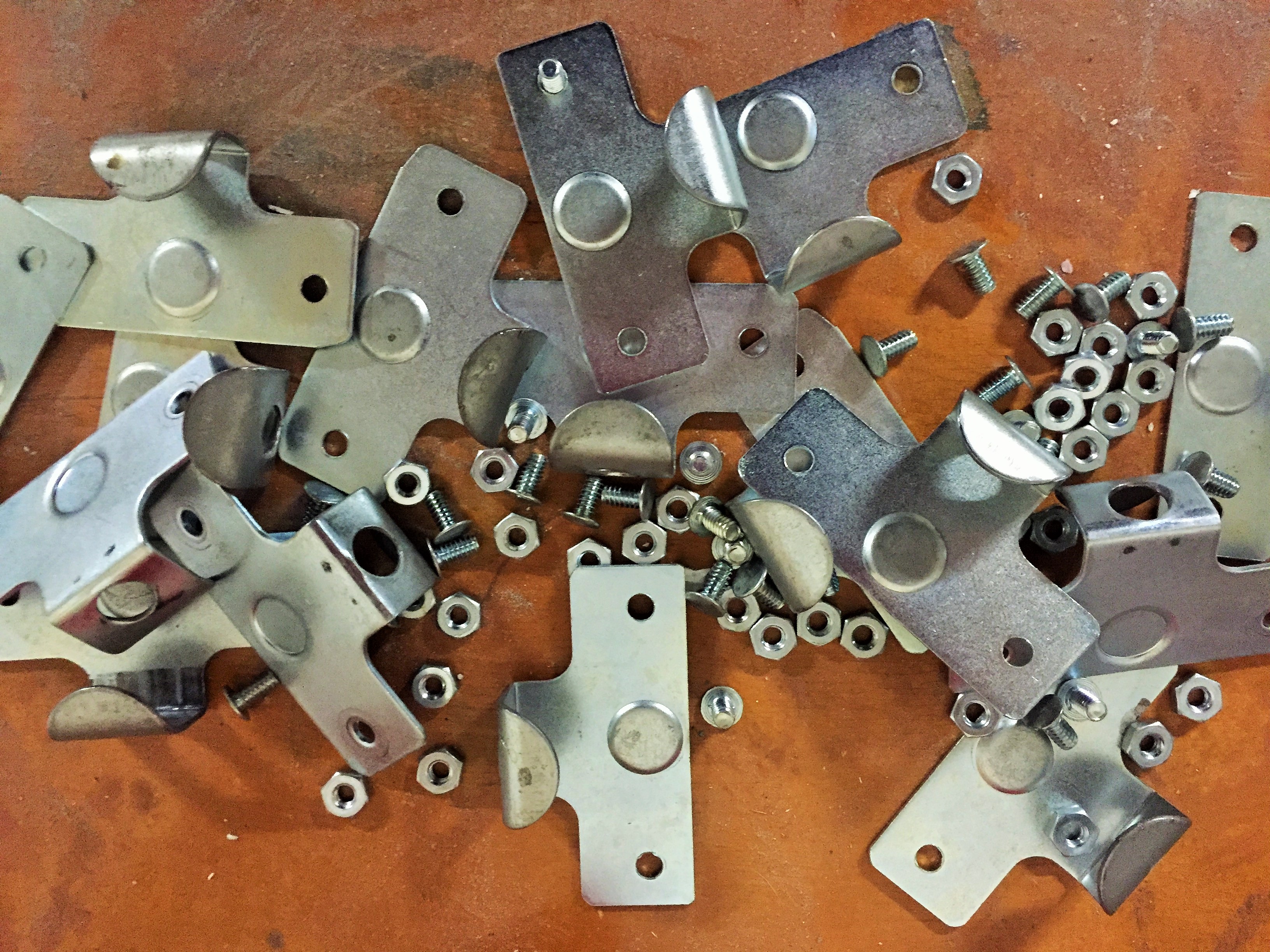 Next, I grabbed my favorite spray paint.  This stuff covers anything and stays on great!  Since the lockers are metal it was the perfect product to use.  The paint goes on very evenly and it only took 2 coats.  I used 3-4 cans for the project.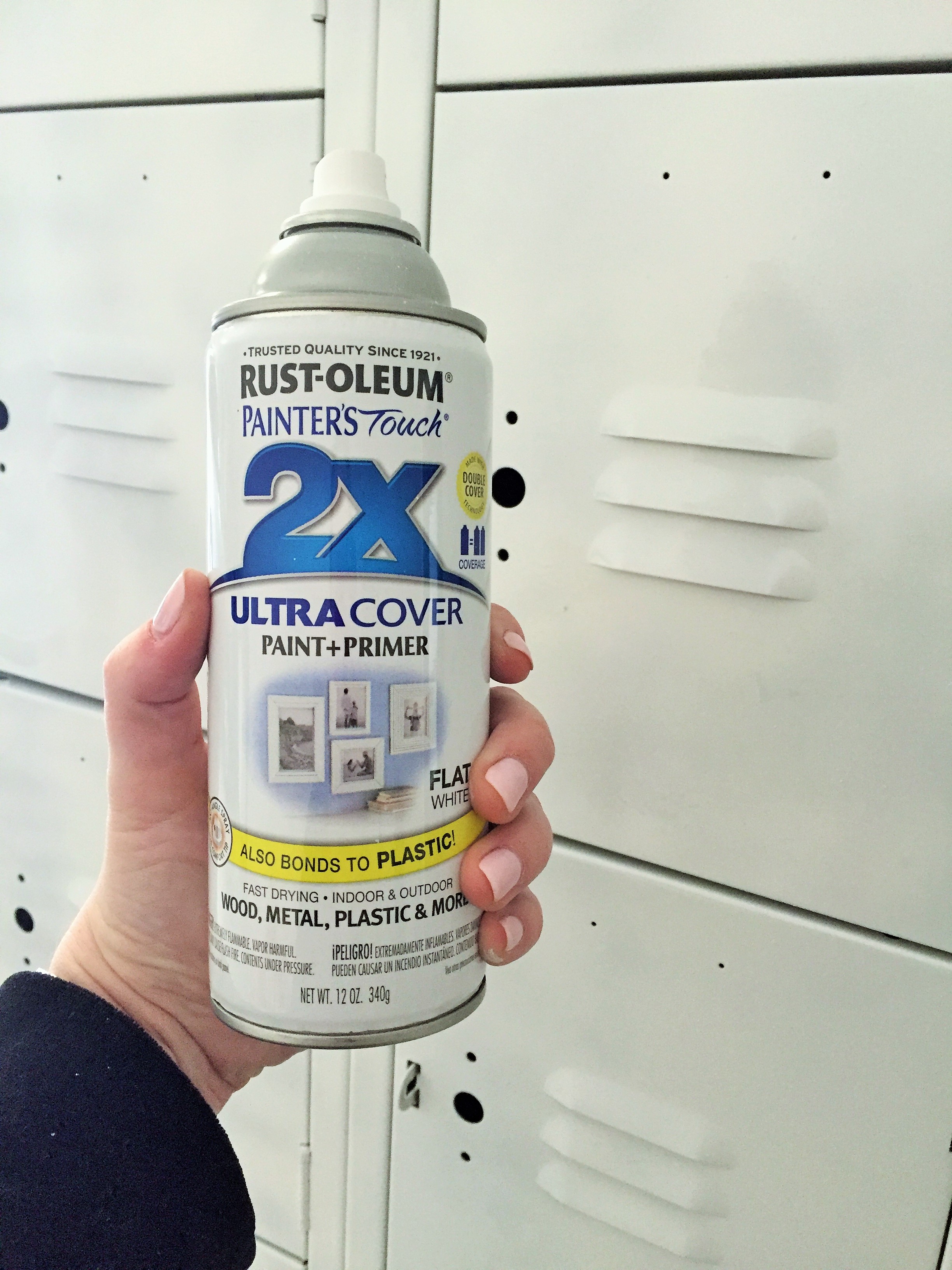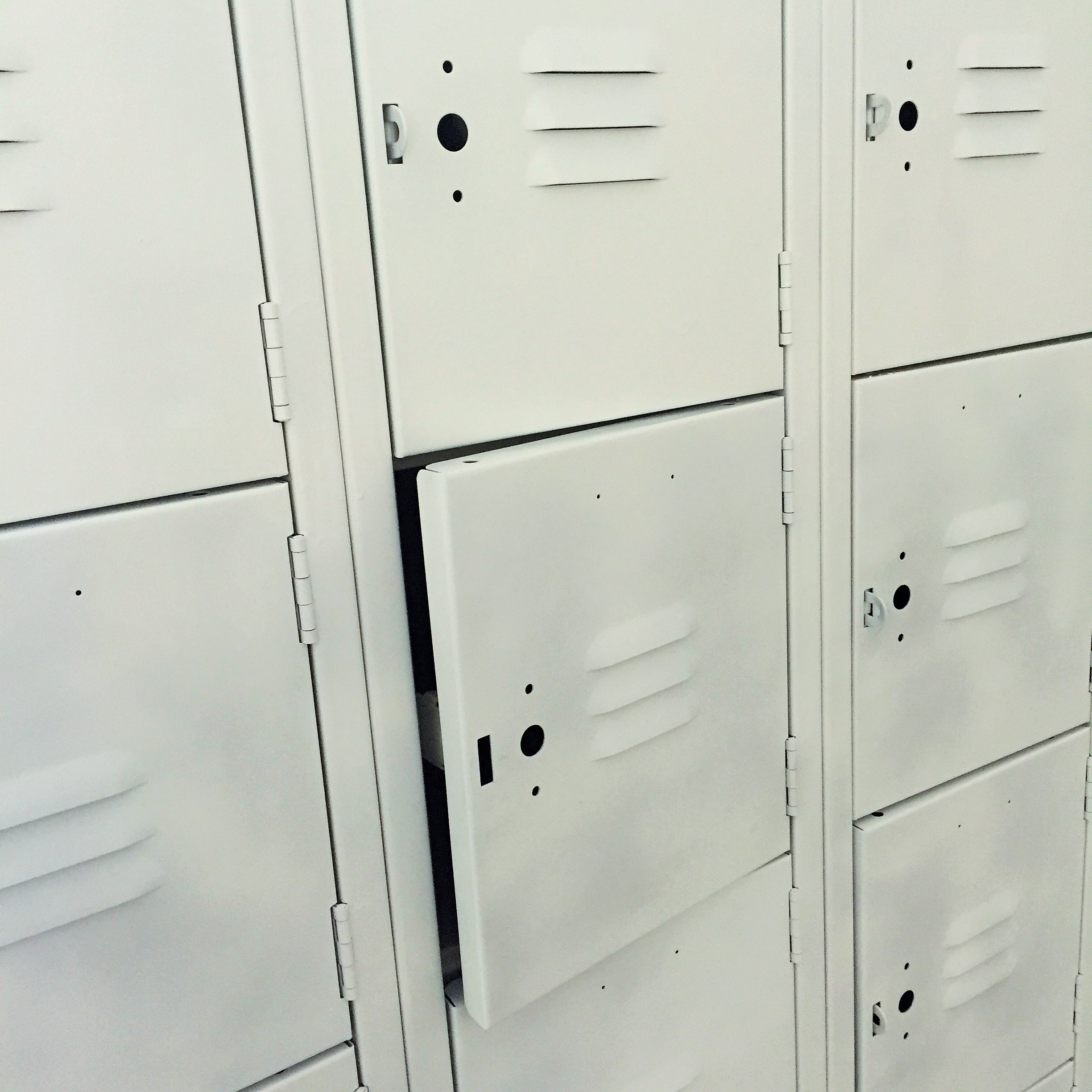 I wanted to add some numbers to each locker to give them more character.  I used my favorite simple stencil techinque .
I printed out the numbers I wanted and then colored the back with pencil.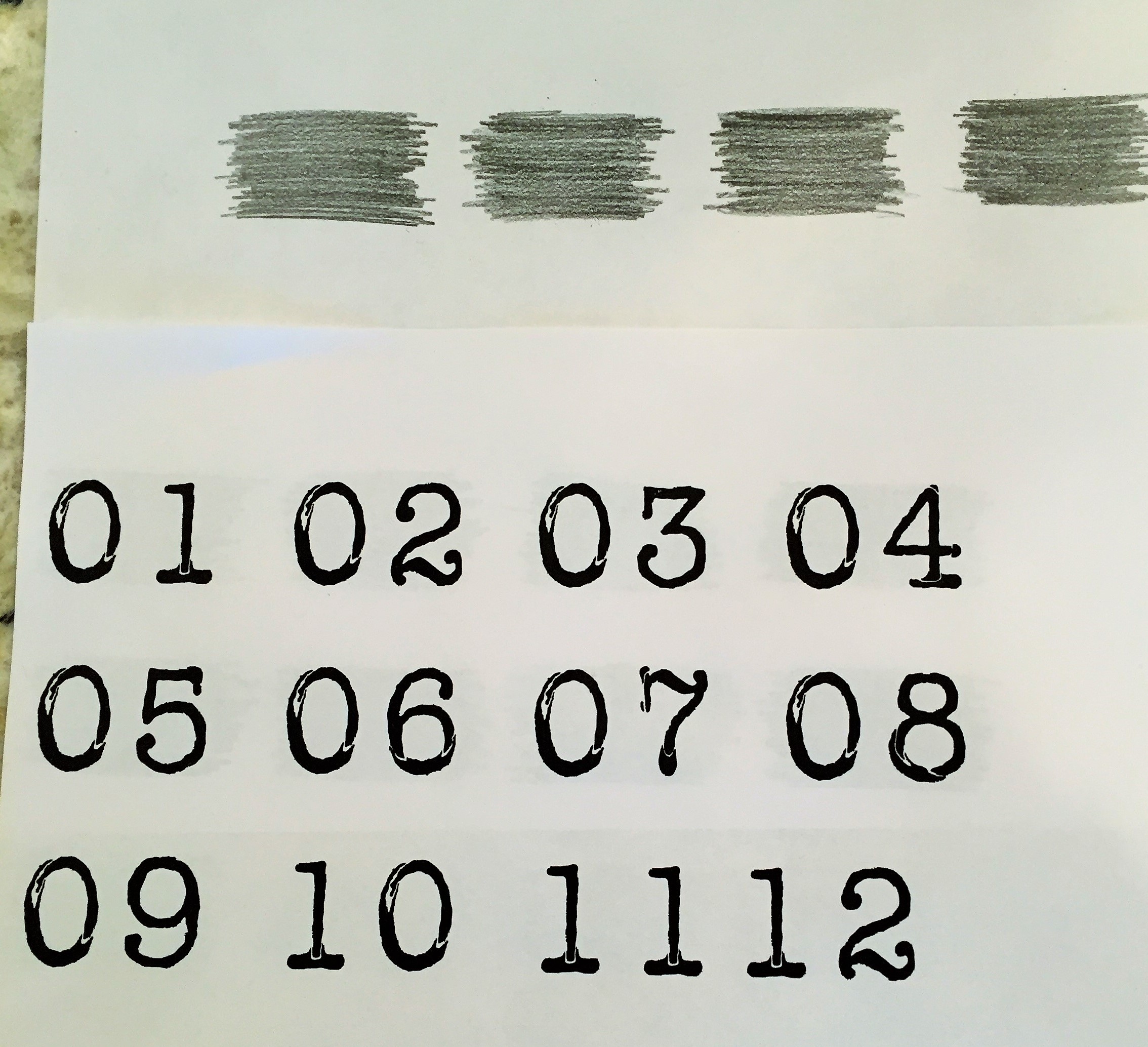 Then I cut out each number and taped them with painters tape exactly where I wanted them on the locker.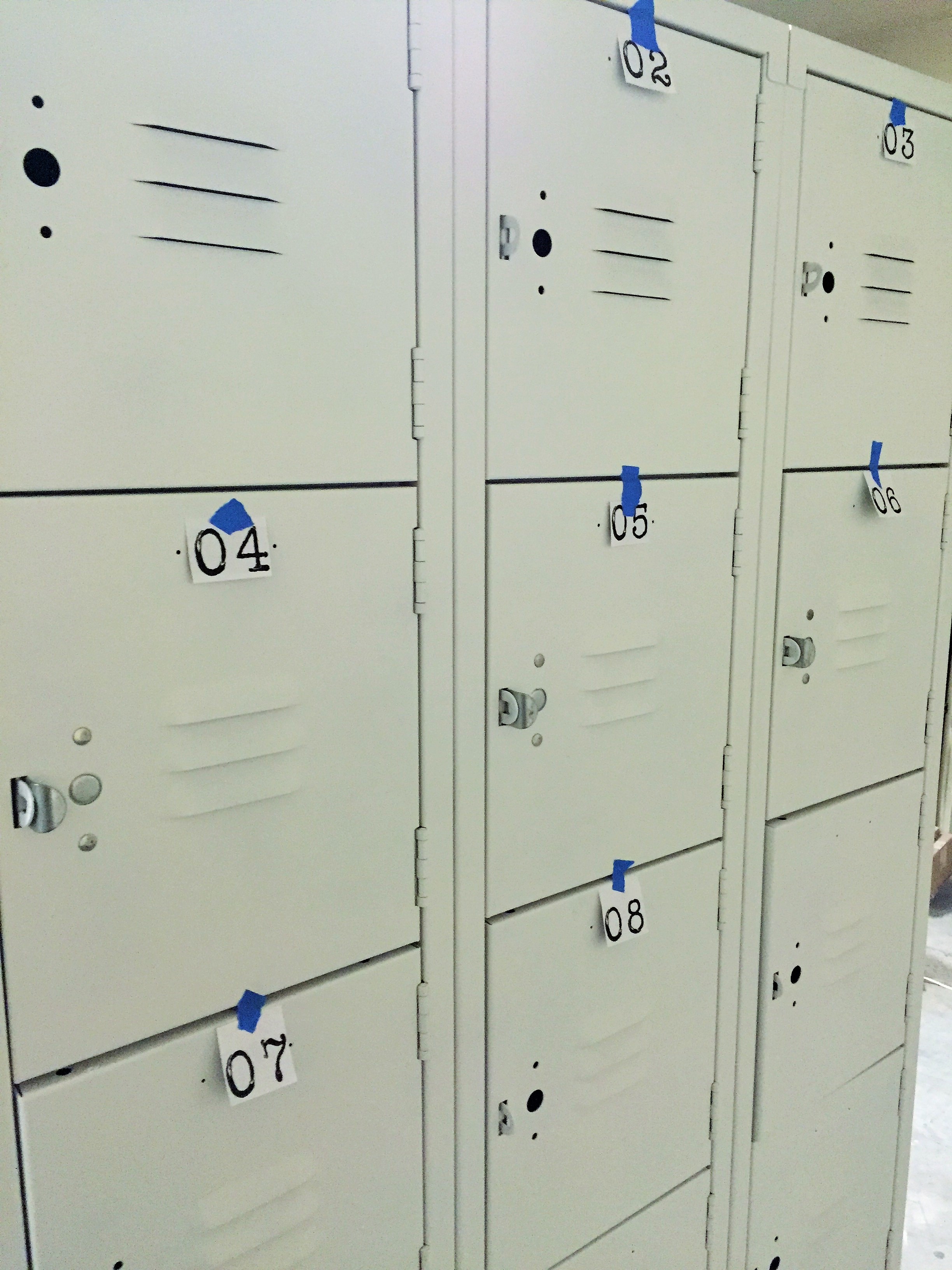 After everything was in place I just traced over the numbers and the pressure of the pen presses the pencil lead I colored on the back onto the locker creating a stencil for me to fill in.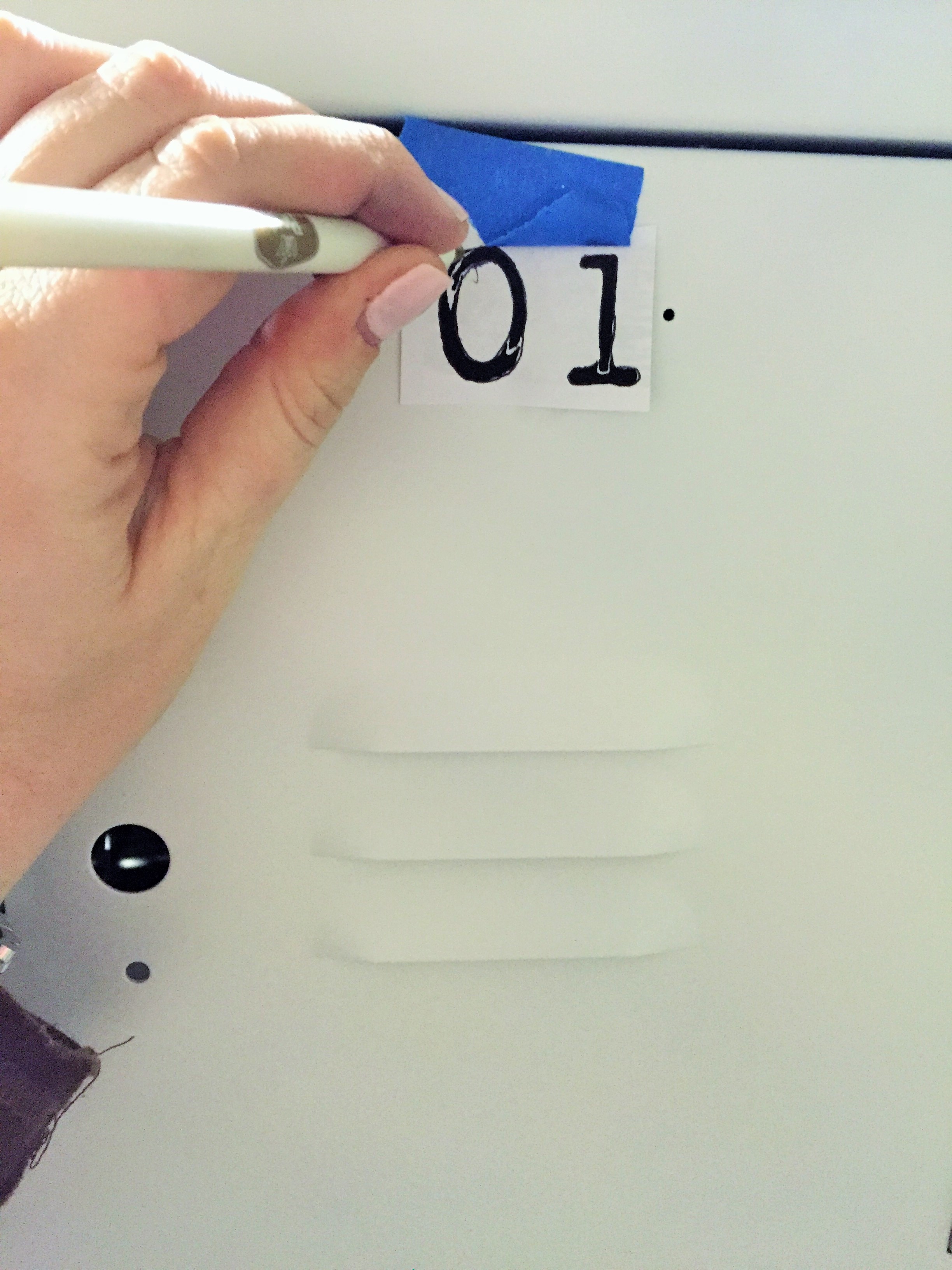 Here you can see what it left on the locker for me.  This makes hand lettering and numbering so so easy!!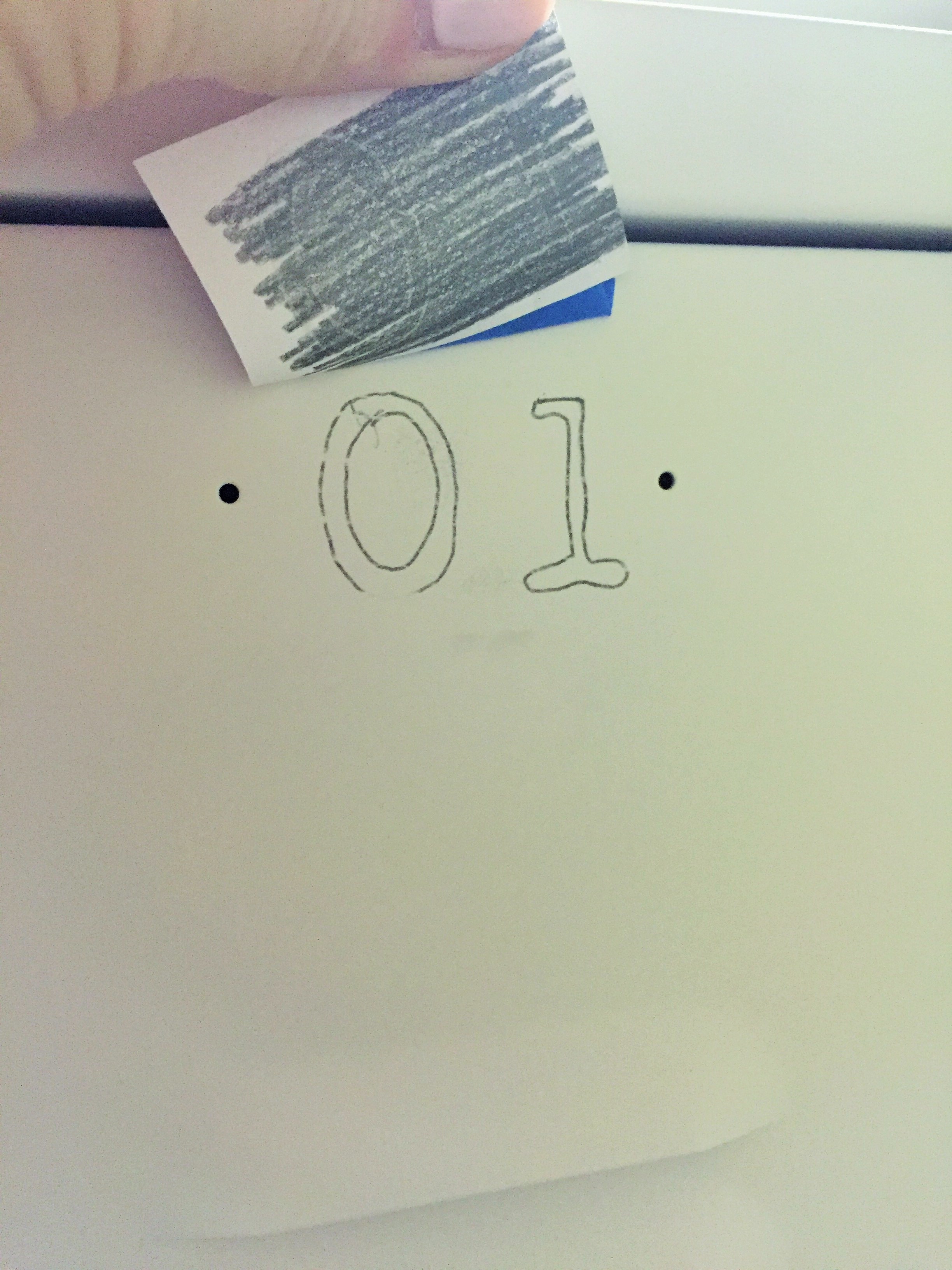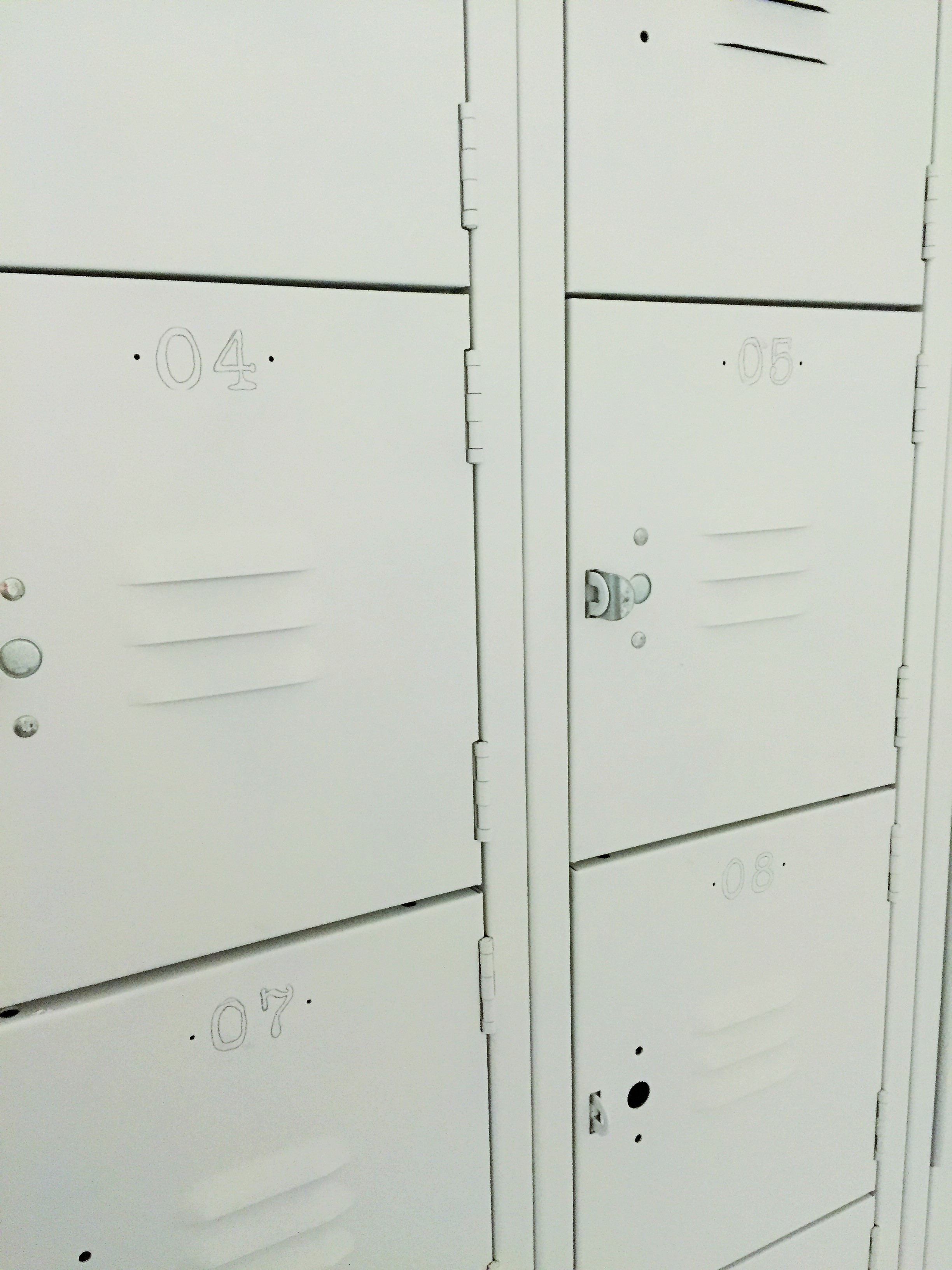 Now that all the numbers were outlined for me I just had to color them in.  I used a Sharpie because it is the easiest and looks great.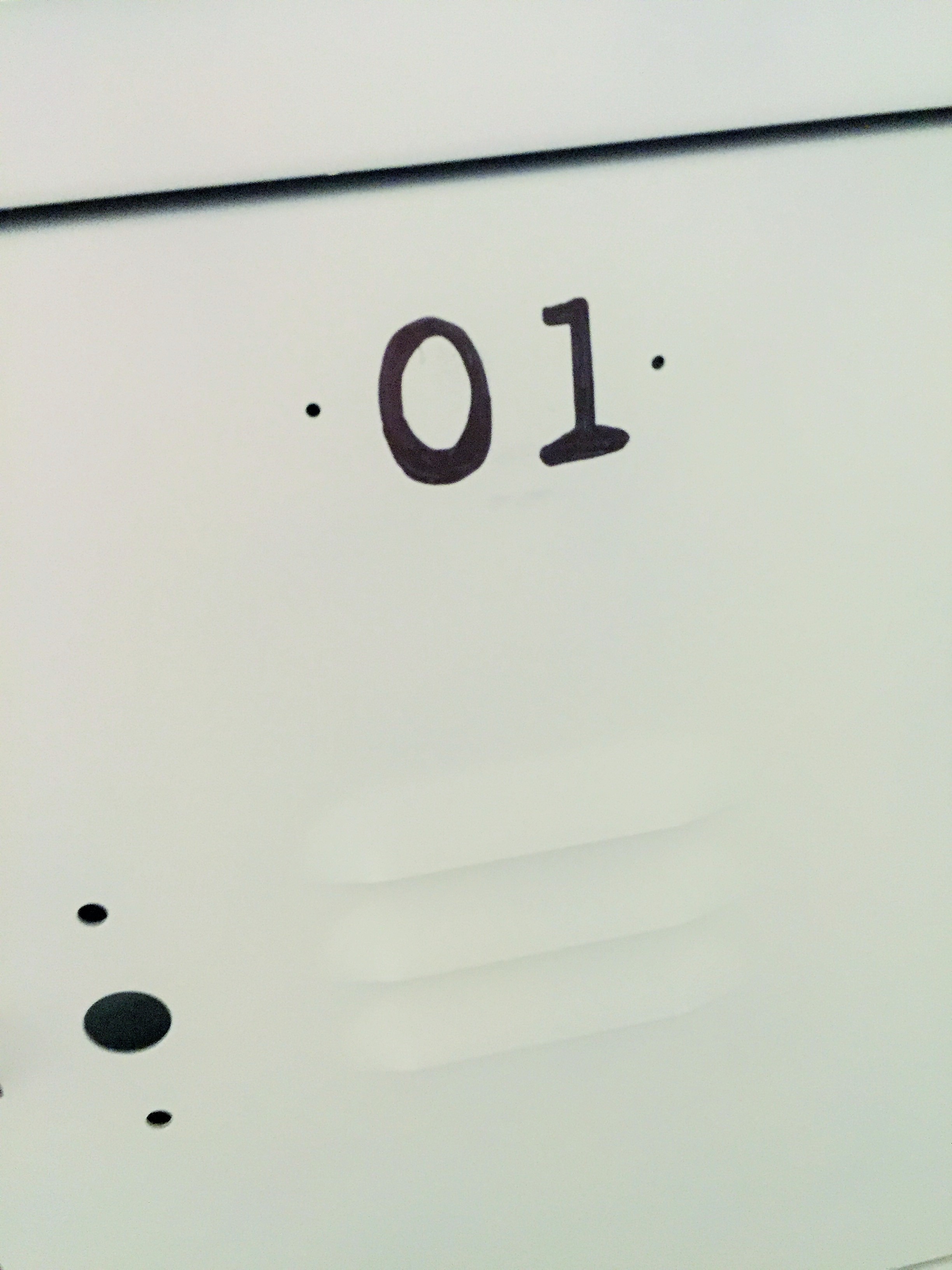 Once all the numbers were colored the last step was distressing them.  I used my favorite sander and a few minutes later they were done!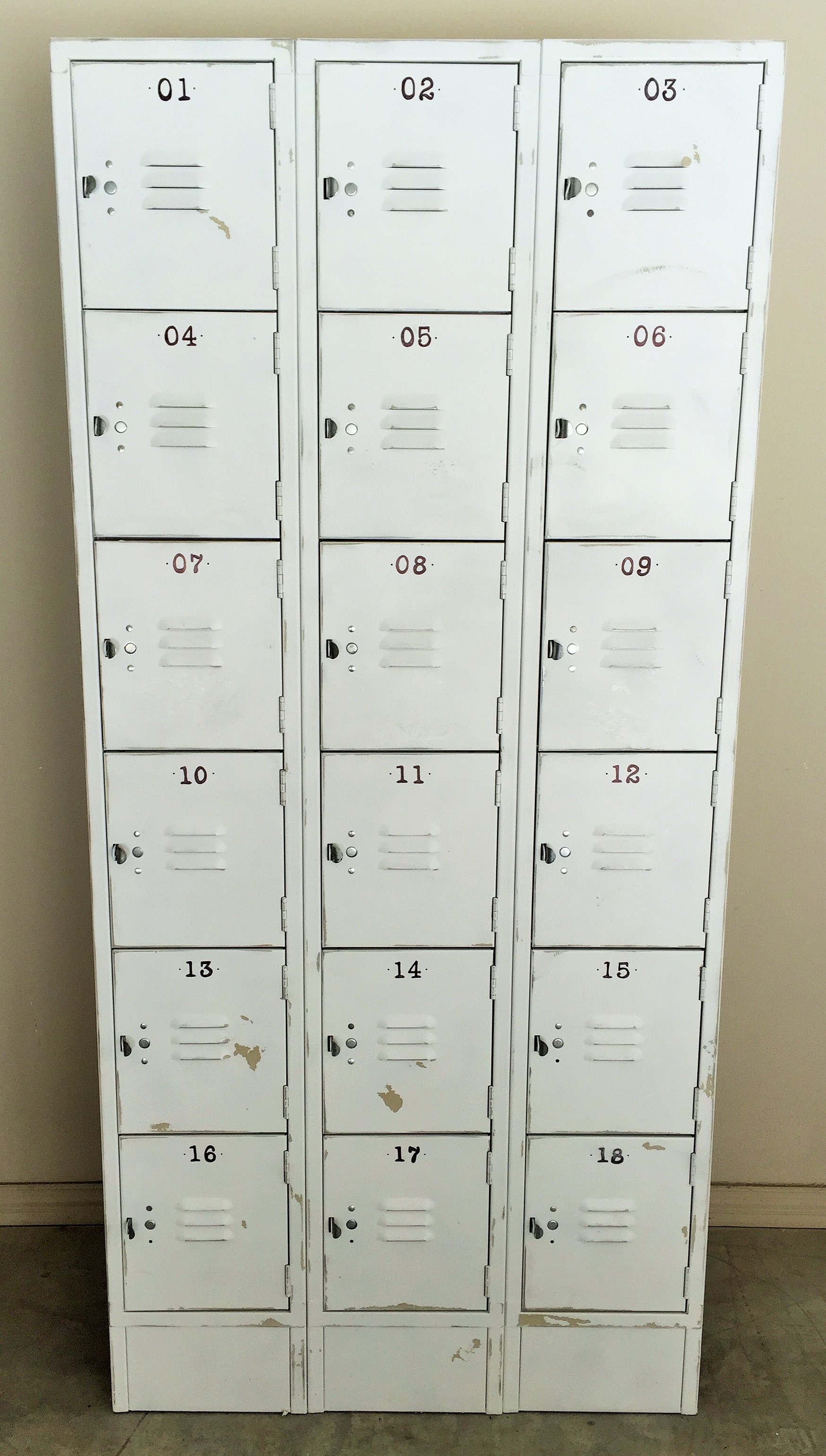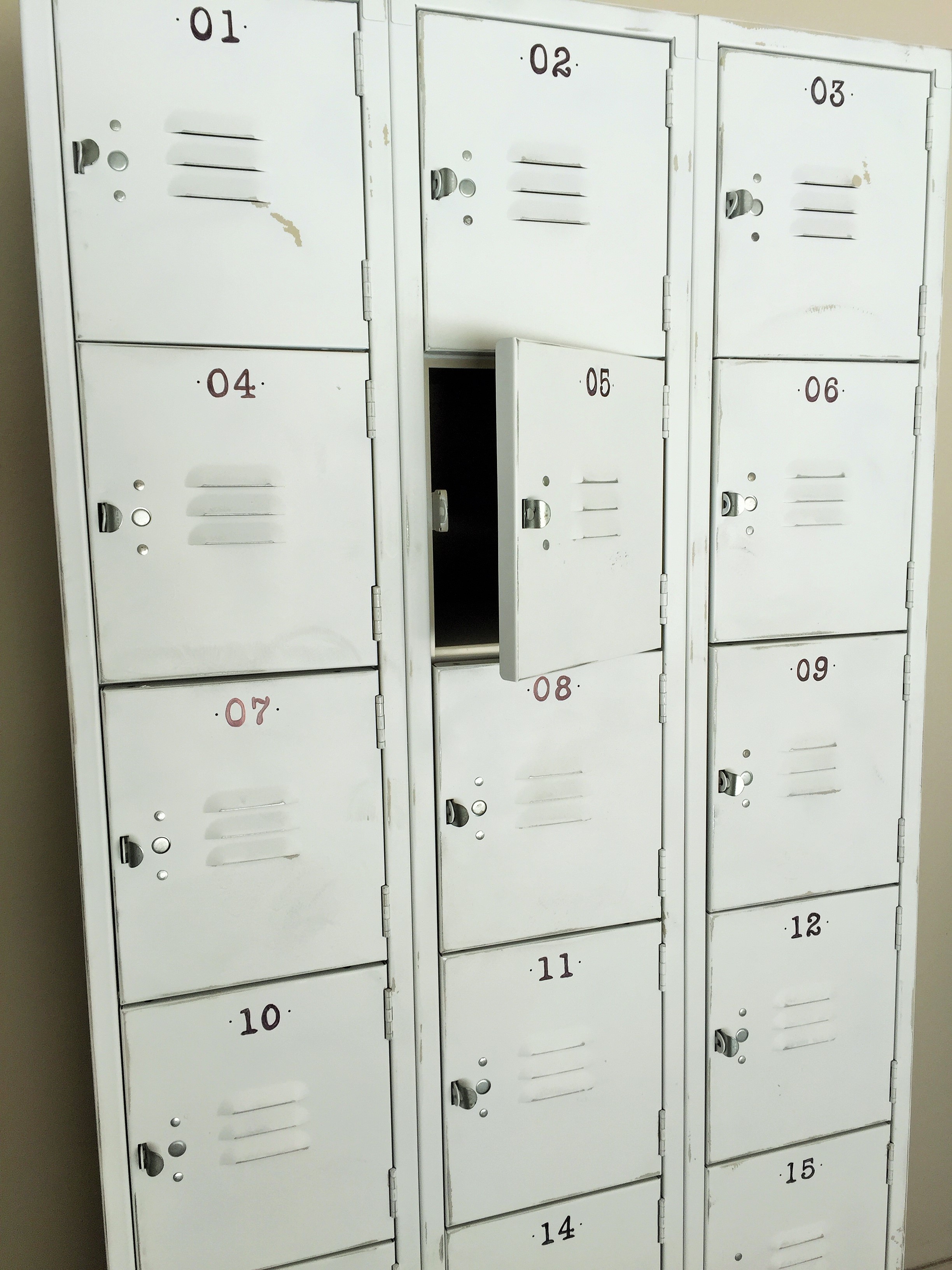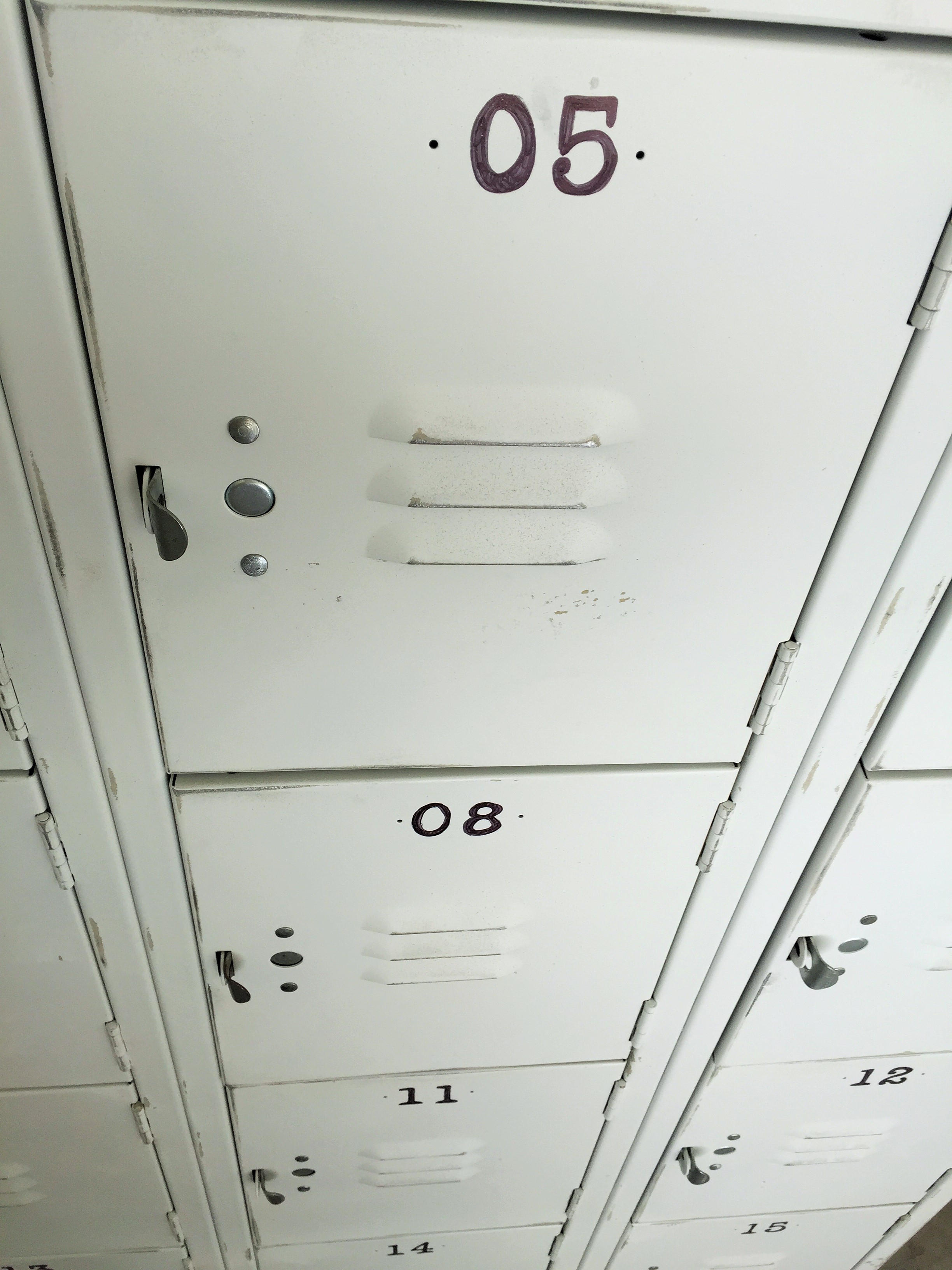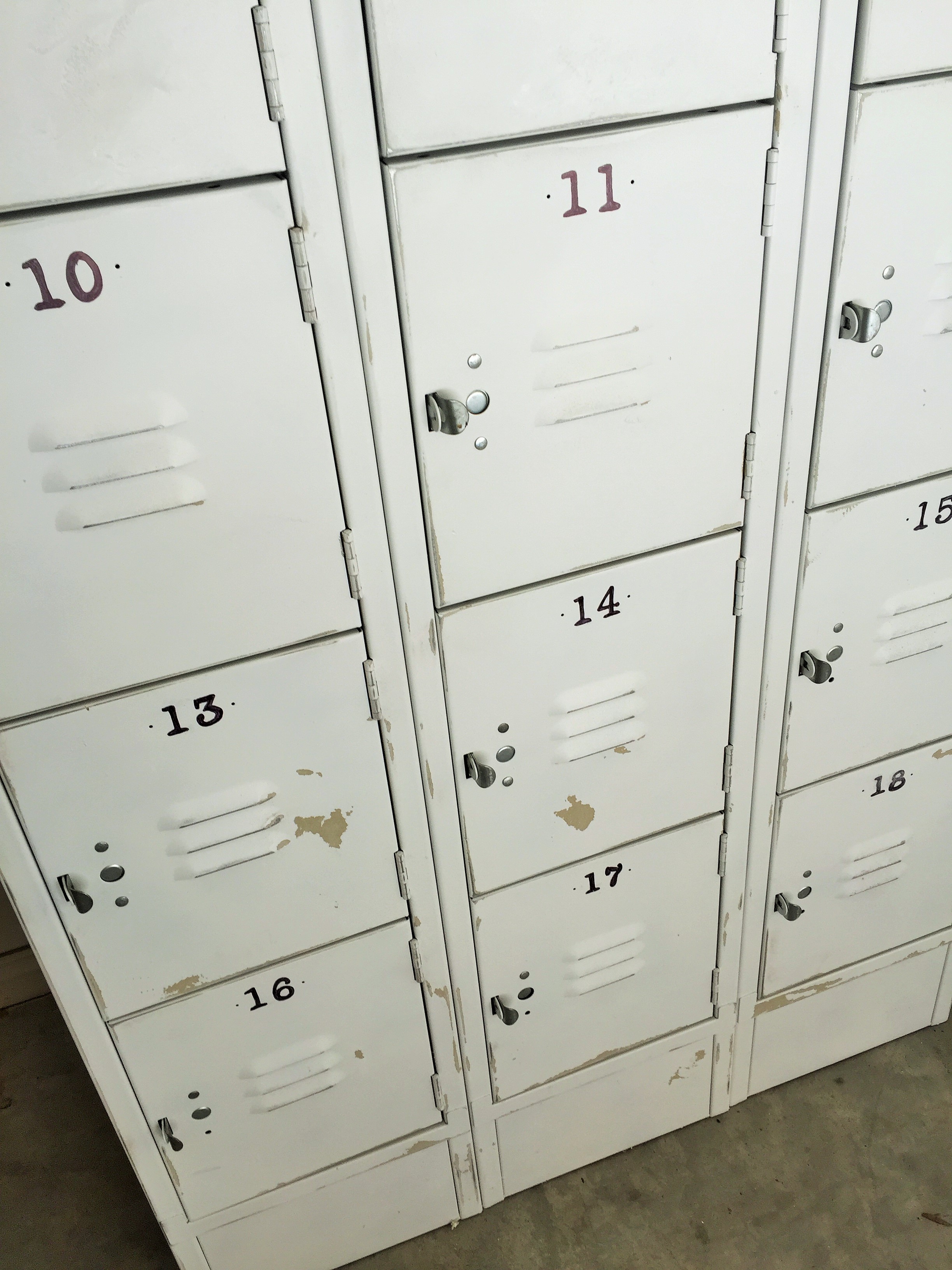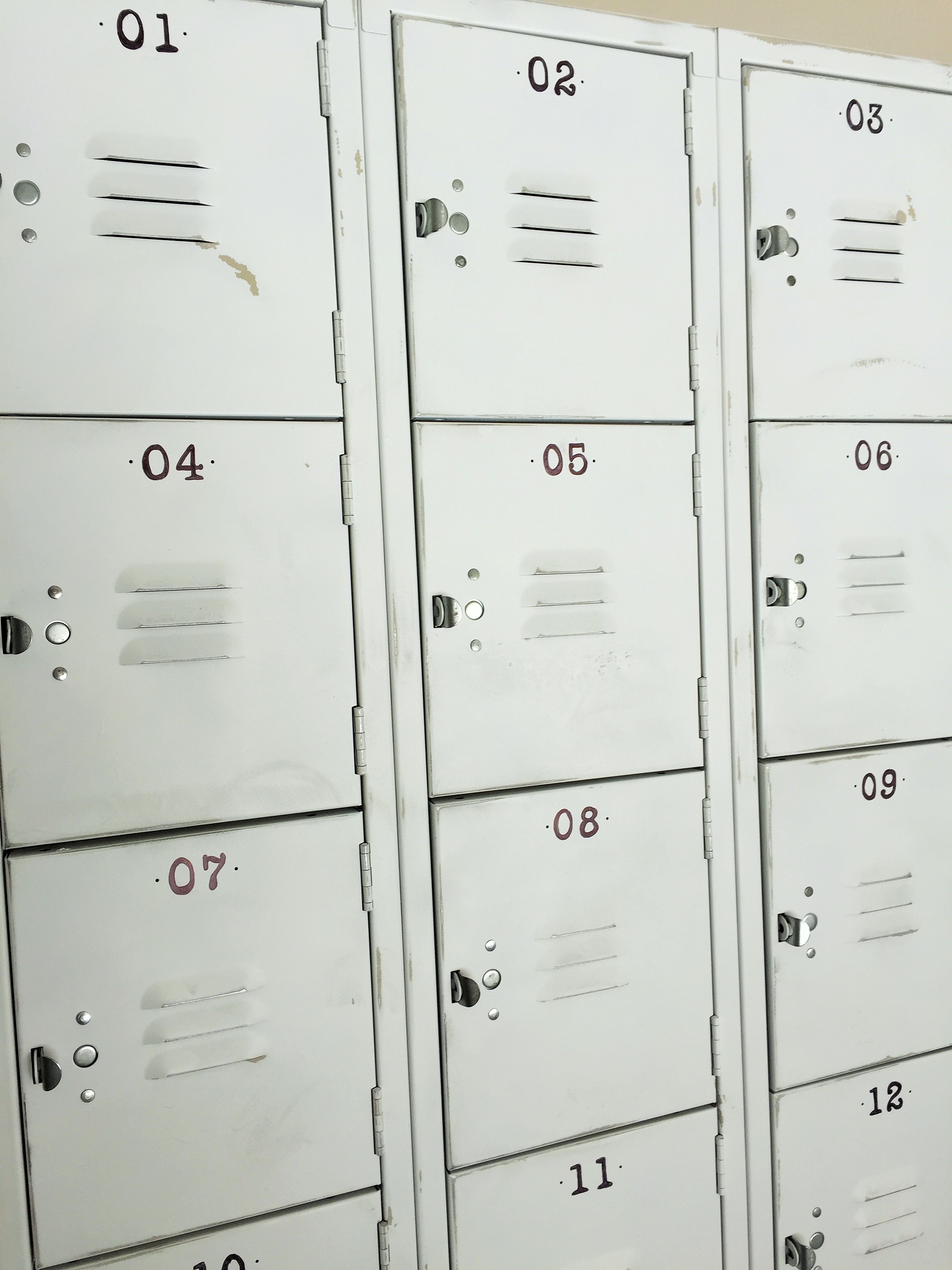 I couldn't be  more thrilled with this project and shopping experience.  My friend is moving into a new home, I am helping her decorate it and these are absolutely perfect!  As soon as she moves in I will share pictures of them in her new home.  I am so so excited to have found Close5.  The shopping experience was absolutely wonderful and I found lots of great things on there.  If you are looking to buy or sell something you should definitely check it out!  There is nothing to lose and everything to gain.  Who knows what amazing treasure you may find!!  Thank you so much Close5 for sponsoring this post and introducing me to this great way to shop.  My friend thanks you too because she is now the owner of these adorable lockers!