Does anyone feel like they need to simplify after all the Christmas décor is put away? And we know nothing beats coming home to an organized house, especially in a new year full of hope! Let some of these Organizing Tips and Tricks help you with a fresh outlook on organization and living happy. And I truly hope your New Year is off to a great start.
I wish I had thought of this a long time ago! SO many toys in the bathroom that the kids love playing with in the water.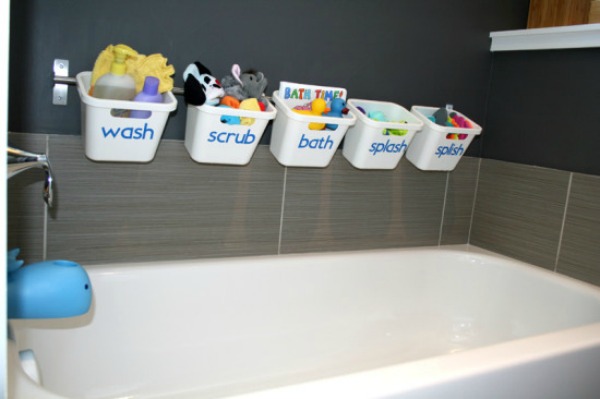 blue i style via IKEA Hackers
If you don't already have a command center where you put all the important papers, mail, and phone messages- think about making one! It'd also be a great place to hang keys so nobody loses them.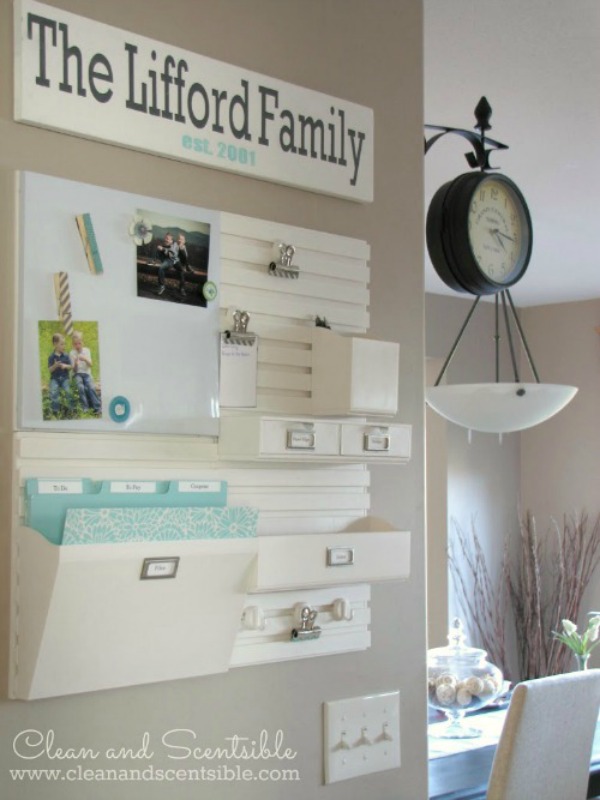 Clean and Scentsible
If you're anything like me, you save all your gift bags and grocery shopping bags. This is a great way to have a destinated area in one part of the house for any kind of bag.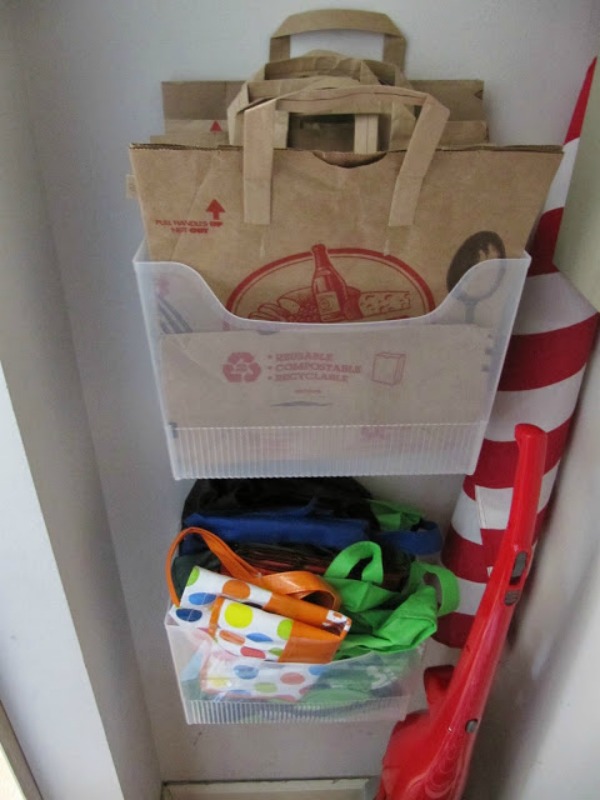 Everyday Organizing
All those toys the kids got for Christmas need a new home! Take some of those boxes and turn them into pretty toy bins.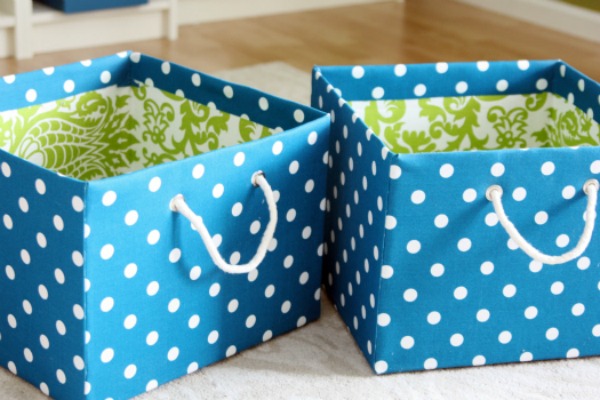 I Heart Organization
Create the perfect trays to fit your drawers with cereal boxes. And then decorate them any way you wish!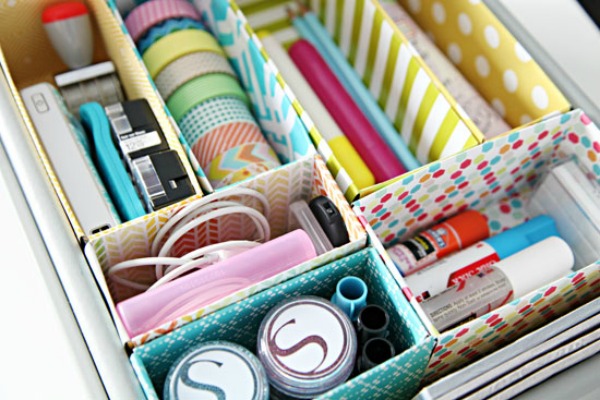 I Heart Organization
Purge things that you don't wear or use! You'll get so much satisfaction out of a clean and organized closet. Plus lots more tips here!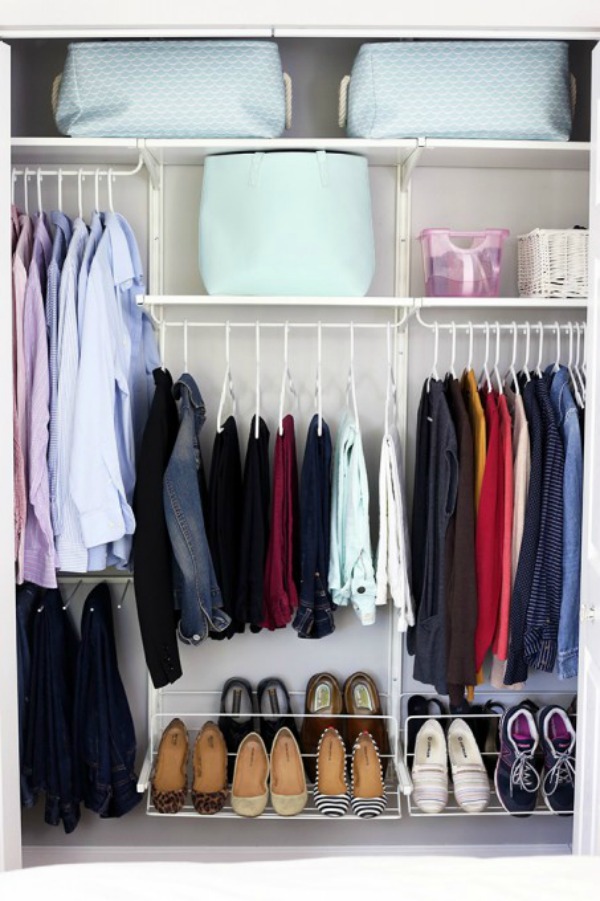 Just a Girl and her Blog
Nothing drives me nuts more than a bunch of charge cords laying all over the counter top! Corral all those into your own DIY Charge Station for your phones, tablets, and game pads.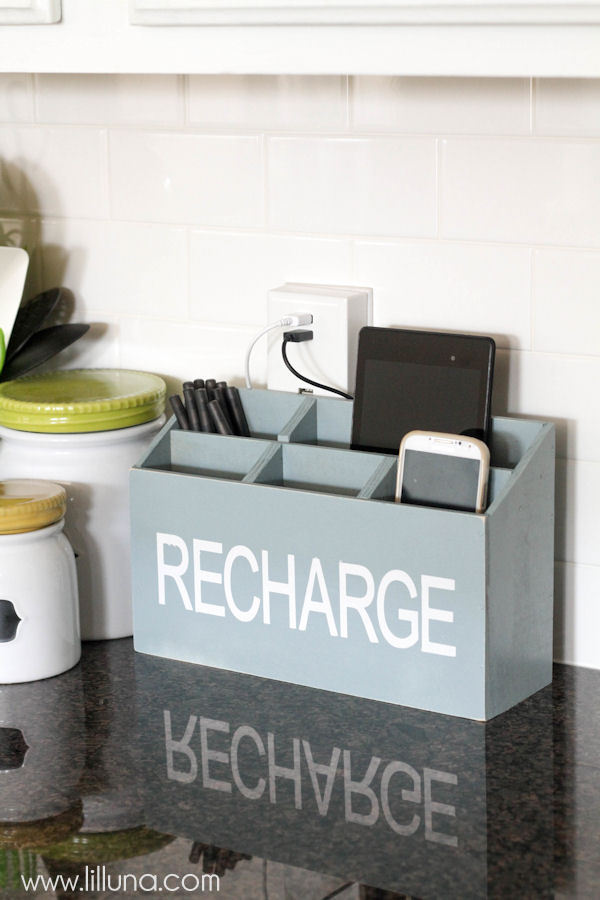 Lil Luna
Build a pantry organizer to go inside your pantry for those party supplies that usually end up at the back of a drawer! It's a great place to just go and grab what you need.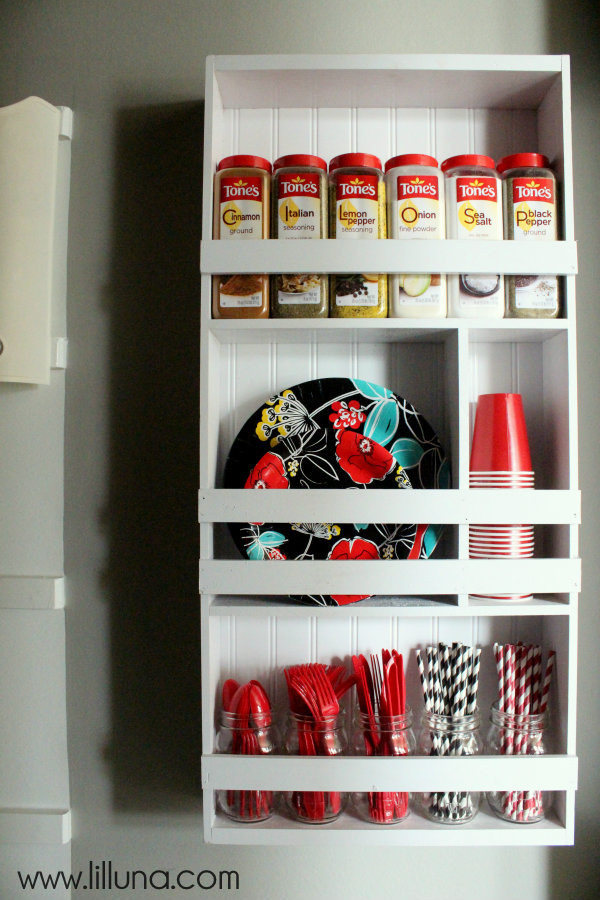 Lil Luna
There's so much space between the washing machine and the cabinets. Add a floating shelf to get stuff off the floor and help you do laundry more efficiently.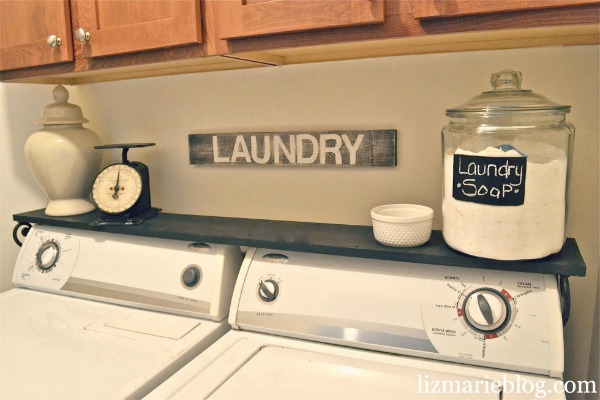 Liz Marie
Your baking cabinet might be a mess after all the Christmas baking- get it back in order real easily. Try a cork board inside the door for your measuring cups.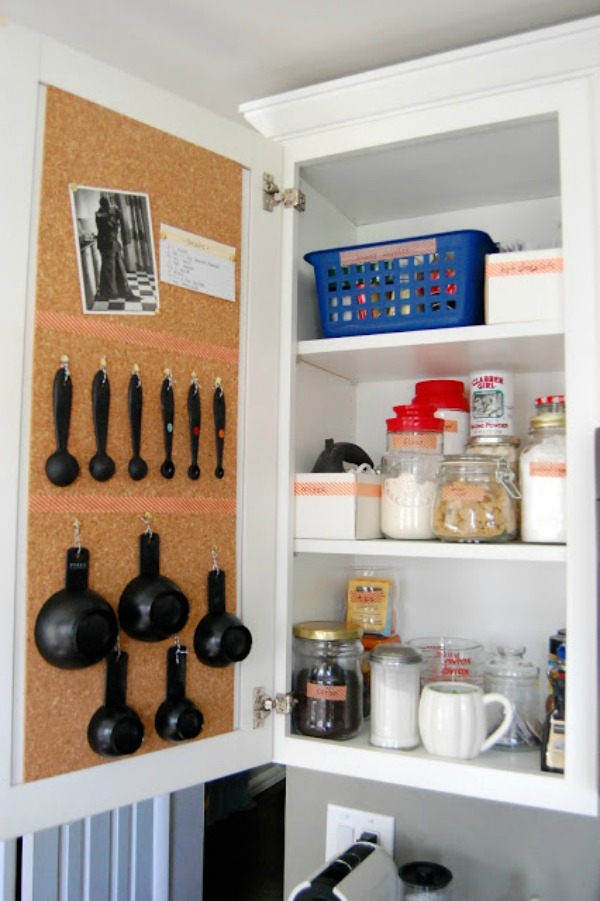 My So Called Home
Keep all those new clothes from falling on the floor by adding 'grips' to your hangers.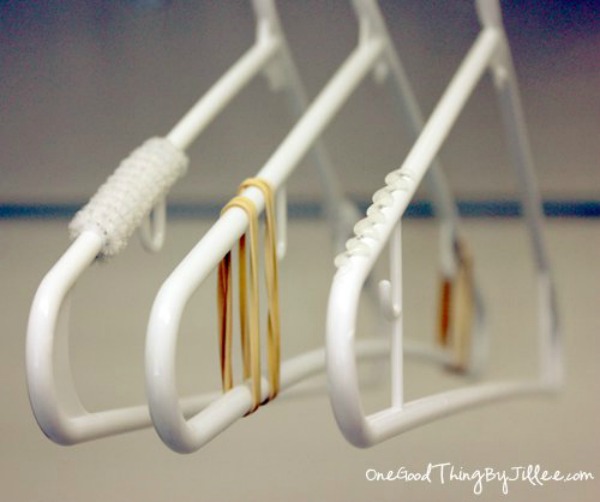 One Good Thing by Jillee
We all try to set healthy goals at the beginning of a new year. Get your freezer ready for all the prepared meals, smoothies, and veggies with bins from the dollar store!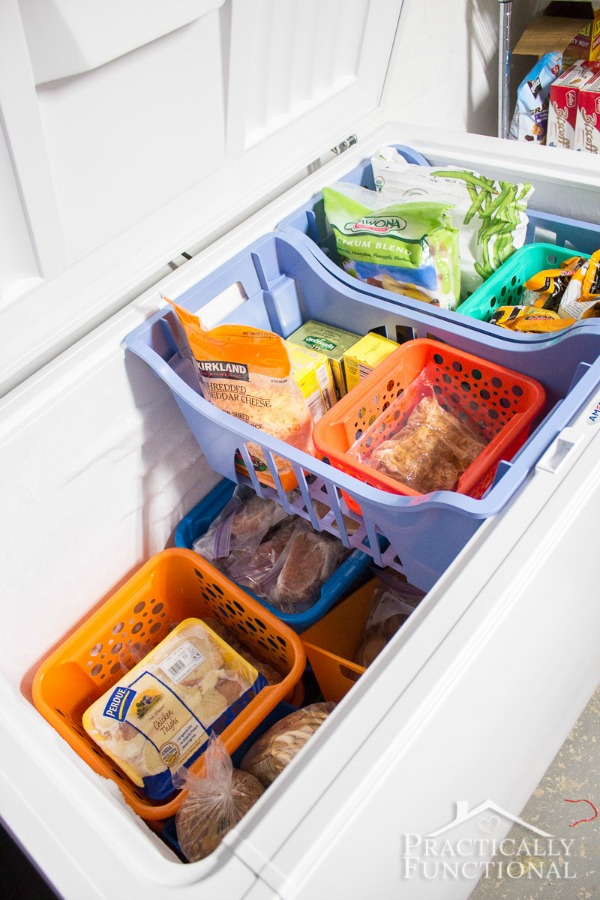 Practically Functional
Pretty up the inside of your drawers with some wrapping paper you love.  It might bring a spark back into your kitchen.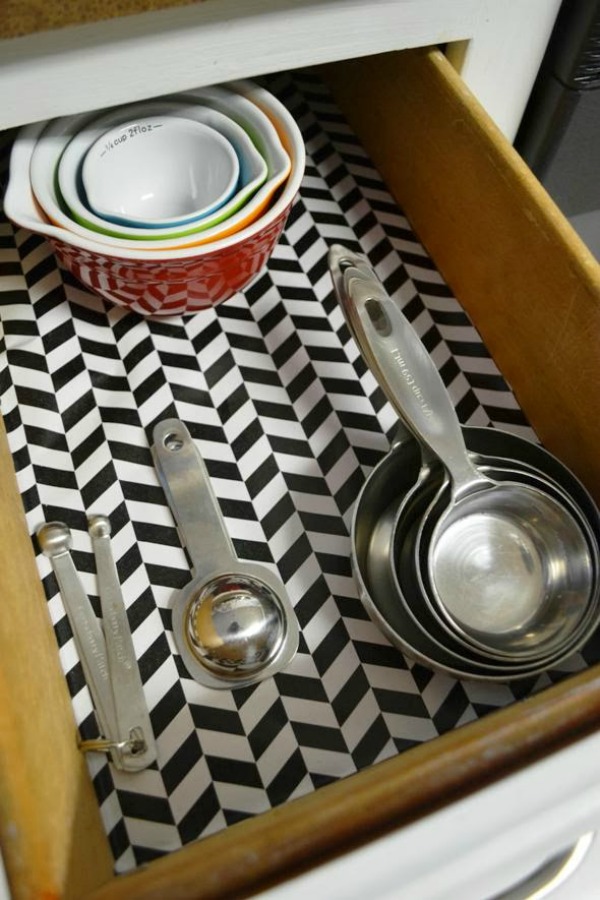 so the cook said
A towel bar on the side of the bar is the perfect way to hang and show off your pretty pots and pans. It saves a lot of room in drawers.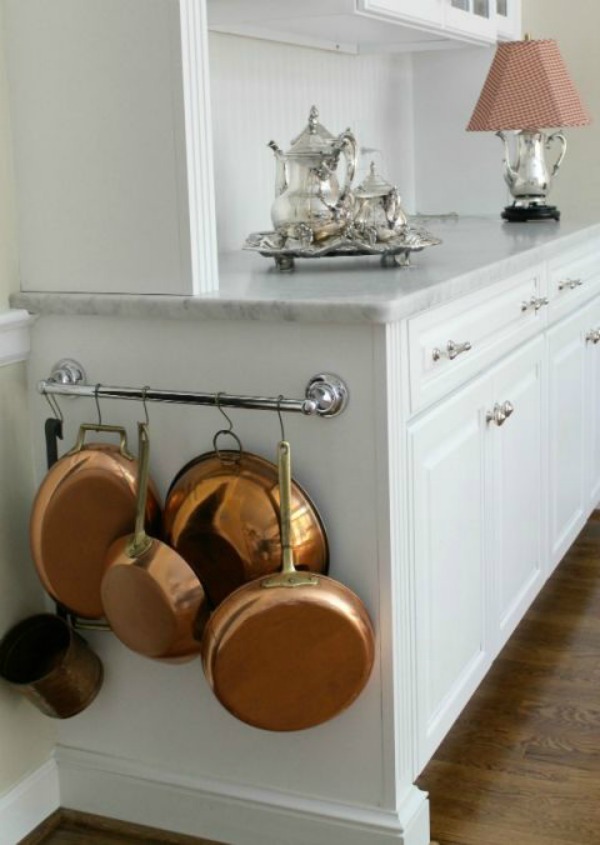 The 2 Seasons
Use a couple of pretty coat hooks to hang up your ironing board behind a door to get it off the floor.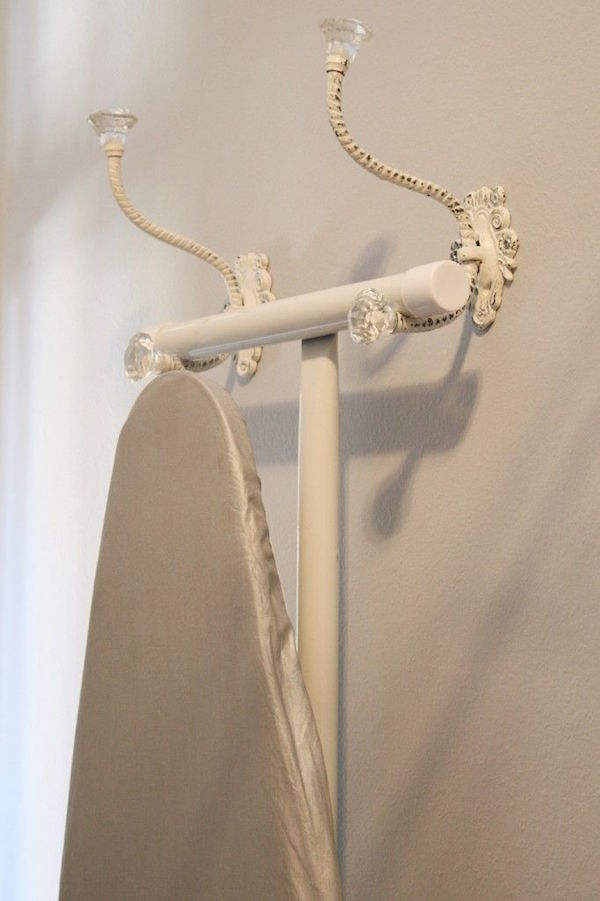 via The Smart School House
I hope that your 2017 will be smooth with some of these Organizing Tips and Tricks!