We LOVE Christmas around here and like to kick off the festivities right after Thanksgiving.  My kids LOVE Elf on the Shelf….like seriously, they may like "Elfie" more than Santa.  My daughter (she gets it more) asks about Elfie all year long and is sooooo excited he is coming soon!  Our Elf arrives on December 1st.  Here are some of our Elf on the Shelf traditions.
elf on the shelf traditions
ELF ON THE SHELF MOVIE
The night of November 30th we all snuggle up with some hot chocolate and watch the Elf on the Shelf movie. (there is still time to order the movie…it is on Amazon prime).  Then before bed we read the book.  Everyone is so excited to wake up in the morning with Elfie here.

ELF ON THE SHELF BREAKFAST
The morning of December 1st, Elfie arrives with breakfast and some goodies for the kiddos!  He makes a very healthy breakfast consisting of powdered "snow" donuts, marshmallows and candy!  He always brings Christmas jammies and an advent calendar.  There are so many cute Christmas PJs out there.  Here is a link to some cute ones this year.  We get our advent calendars at World Market each year, but there are lots of cute ones out there.  This year I saw a LEGO advent calendar and thought that was genius.  Each day the kids open a box with a lego figurine in it so they can build it really quickly (instead of eating chocolate) and then at the end of the month they created an entire scene.  There are lots of different options.  I think we will do that next year!  I LOVE this idea.  You can get them here and here (compare to find the best price).

ELF ON THE SHELF IDEAS
I know it is hard to remember to move the elf each night or come up with ideas so….I will be sharing our elf on Instagram stories to give you ideas and help remind you.  You can also see a huge list of ideas that I shared HERE.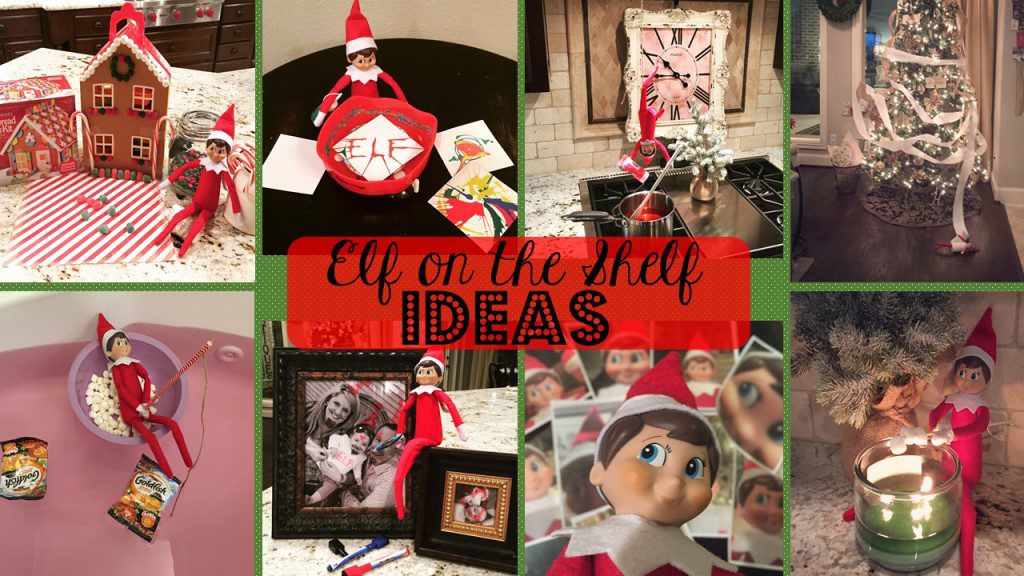 Here are some of the things Elfie will bring during the month…
He always brings a gingerbread house for the kids.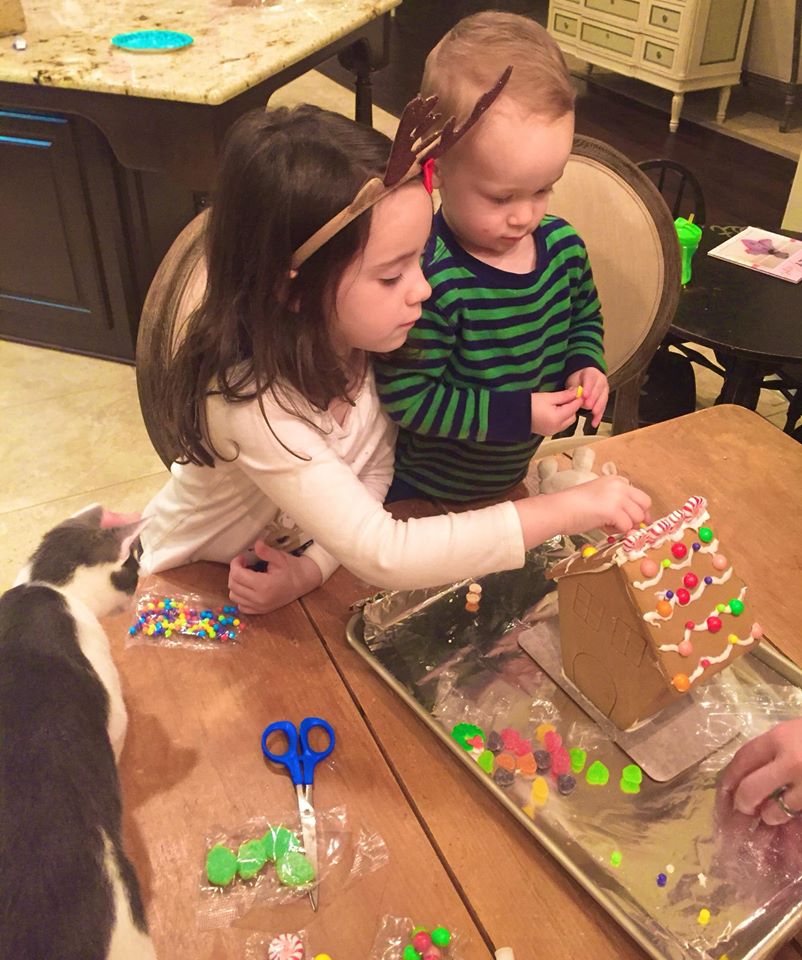 He will bring things from the Dollar Spot at Target, small crafts, coloring books, bandaids, etc.
This year Avery is super into her American Girl Doll…so Elfie is bringing her doll "Gabby" a cute Holiday outfit one night so she can enjoy it all month.  There are some super cute outfits for WAAAAY cheaper than the American Girl Store on Amazon.  Here is the Santa outfit I got.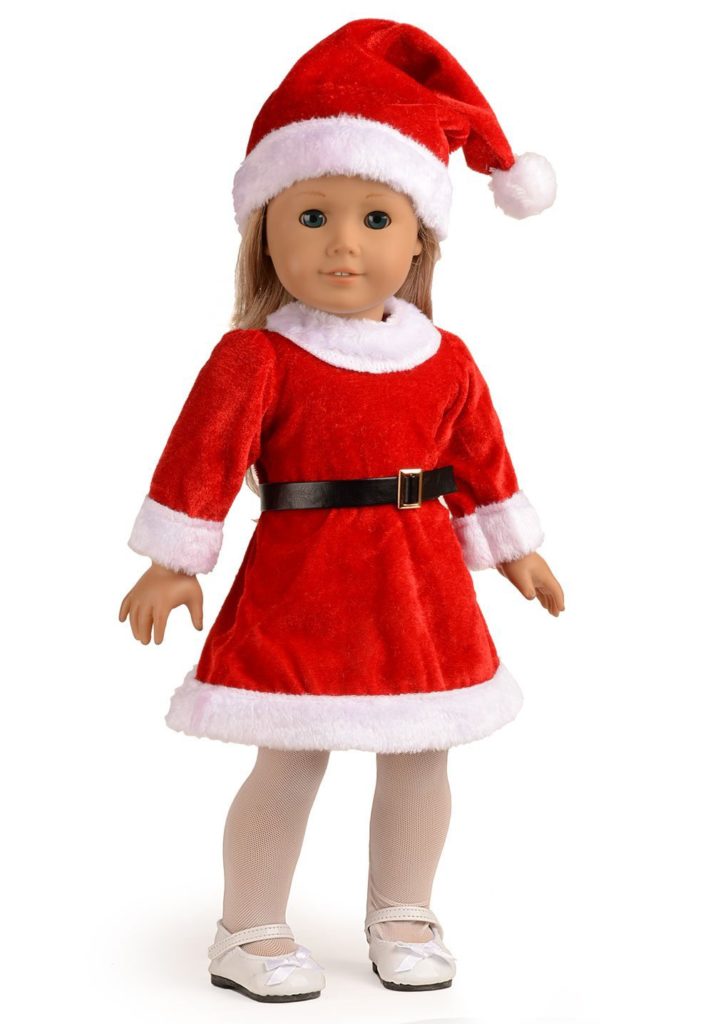 There are tons of cute options though.  Click HERE to see many more.  I am loving this matching pajama set.  Many different styles and colors.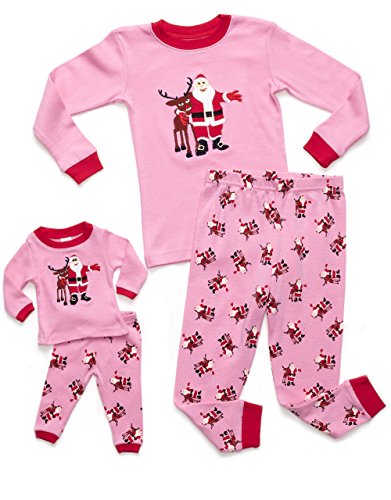 I don't spend a lot of money on Elf on the Shelf.  The original intent was to just move the elf each night to a new spot.  We do just that many nights, but Geoff and I actually get into it because of how much the kids love it.  Some nights we use Elfie as a way to bring things we would have bought anyway….like a holiday dress for church…or something like that.  We would have spent that money either way, but now we just make it more festive like it is from the Elf.
ELF PUZZLE
Elfie leaves us to head back to the North Pole on Christmas Eve and he and Santa always throw a birthday party for Jesus…the true reason for the season!  He also leaves a present for the kids that is a custom puzzle with a note.  We will use this every year.  It is awesome!  Avery & Braden love puzzles and had a lot of fun with it.
They also make a puzzle now for when your elf arrives.  They are only $12.99 and can be used every year.
ELF TIP….set an alarm on your phone each night that goes off so you remember to move your elf….or follow my on Instagram stories each night and you will see what our elf is up to!
I know the holidays are busy and this is just ONE MORE THING on the ever long list.  However….we only have a few good years with young kids who believe so I want to maximize it as much as possible! I hope our Elf on the Shelf traditions helped give you some ideas. Happy Elf Season 😉
SHOP ELF ON THE SHELF ITEMS

This post contains affiliate links.  If you purchase I may receive a small commission.  Thanks for supporting my blog