Valentine's Day is around the corner so time to get those Valentine's ready!  Avery went to a party last week so we got ours done a little early.  Today I am sharing Free Valentine's Day Printables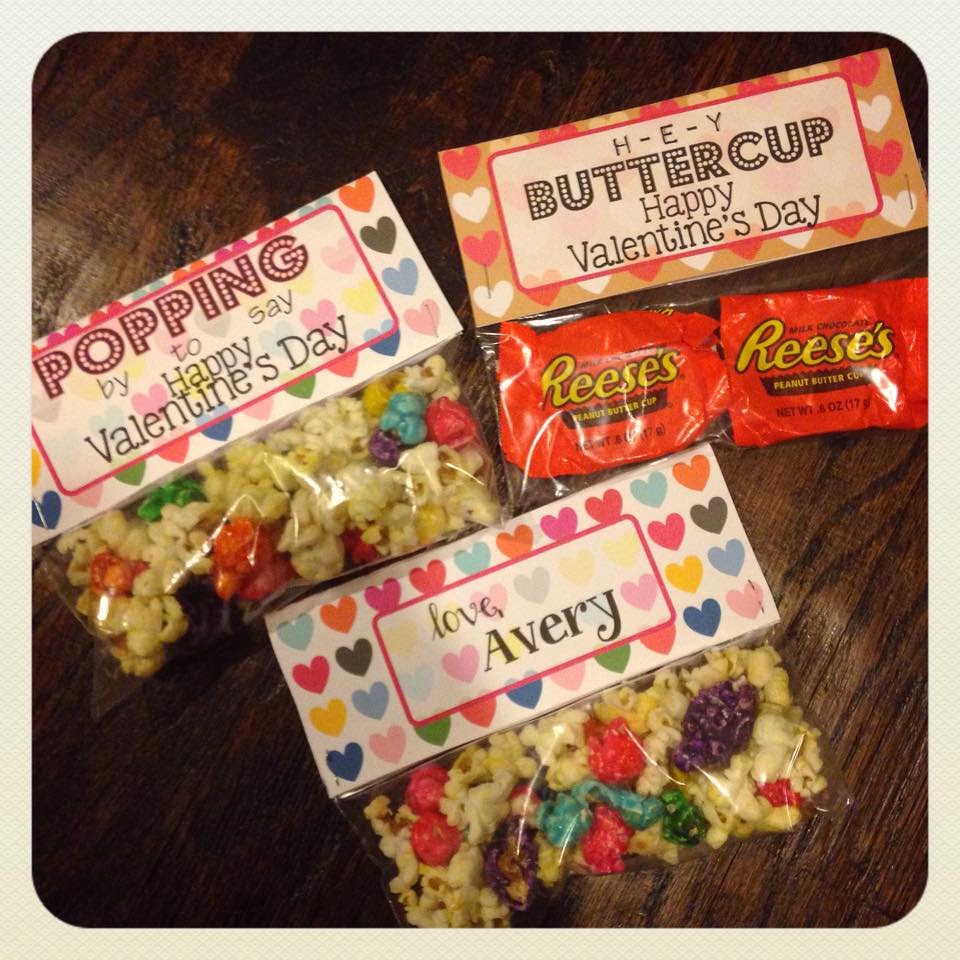 We went to our local candy store and bought some of Avery's favorite popcorn…confetti (gross haha) and then mixed it with regular popcorn. Then put it in snack size baggies and stapled the Valentine part to the top.  Super simple.  Click HERE for the popcorn one.
BUTTERCUP VALENTINE
This one was also super simple!  Just get some Reeses Buttercups put them in snack size bags and staple this topper to it.
Click
HERE
for this printable
Hope yall have a wonderful Valentine's Day!!