Beautiful wood, distressed finish, casters and tons of drawers…..the recipe for a perfect piece of furniture!  I saw this vintage industrial work cart and fell in love!  It is OLD and has all the vintage charm I cannot get enough of!  It is for sale, but until it sells I will enjoy it in my home!
It is an actual antique work cart.  Some people call these antique hardware carts.  Back in the day they were used to hold a bunch of hardware.  This one is 28.5″ deep, 56″ wide, 41″ tall.  The base is metal and has 22 drawers with plank wood top and casters!  It is HEAVY!!!  There are so many cool things you could do with this piece!  I just love one of a kind statement pieces.   It is the piece in your home that really stands out and has such a history!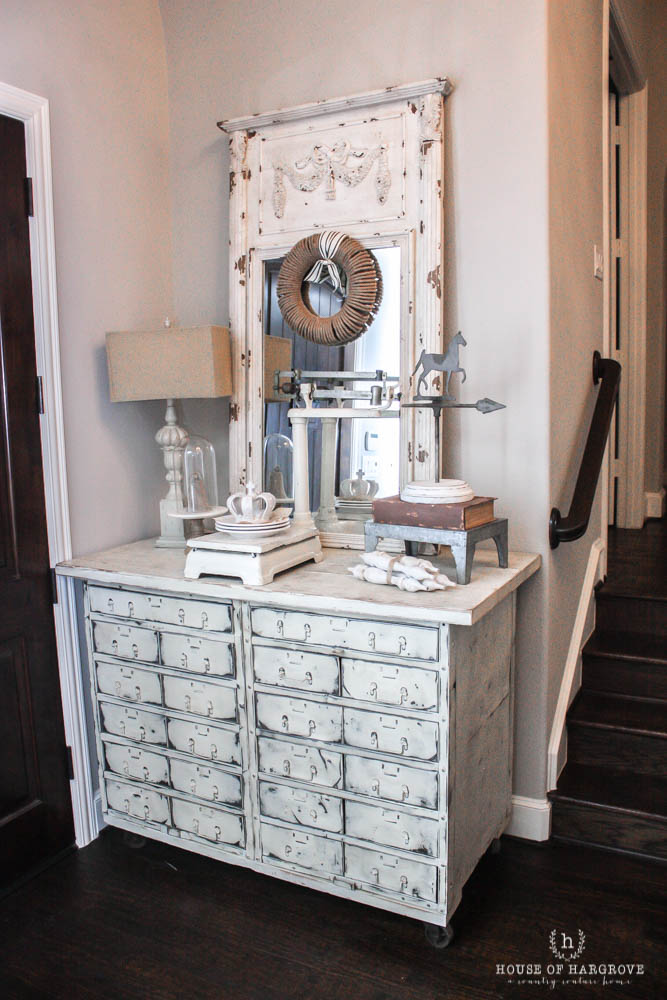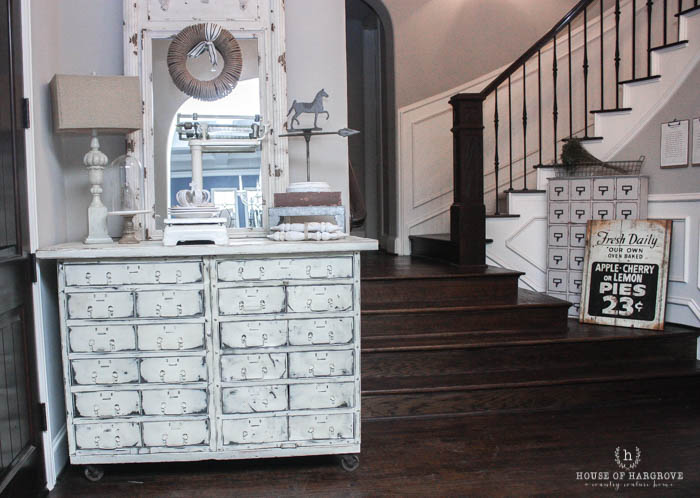 How cool would this be in a craft room!!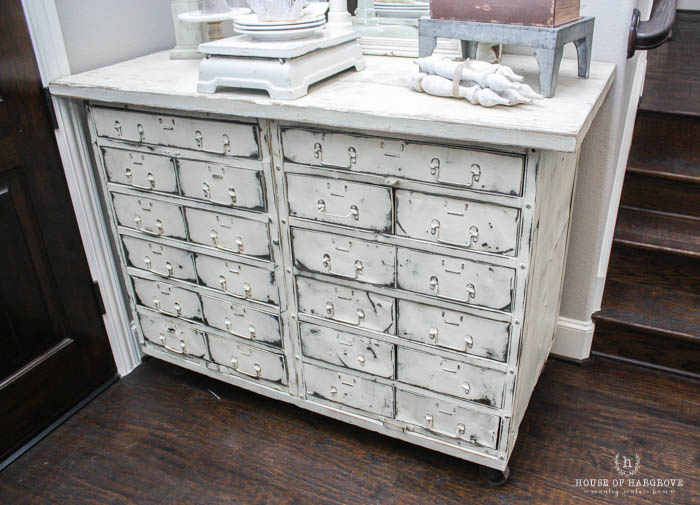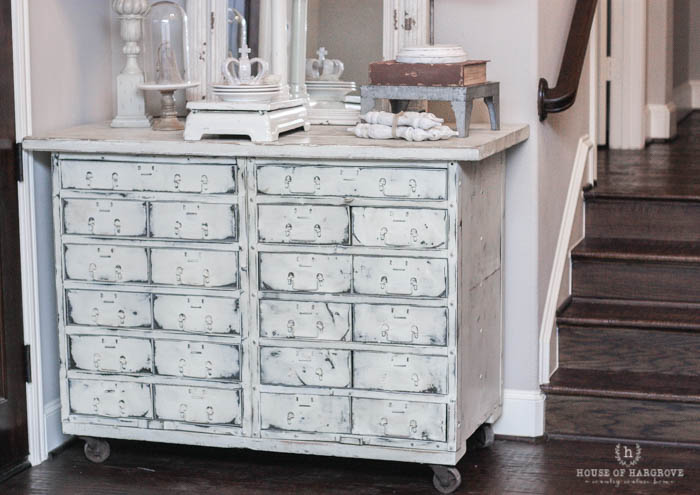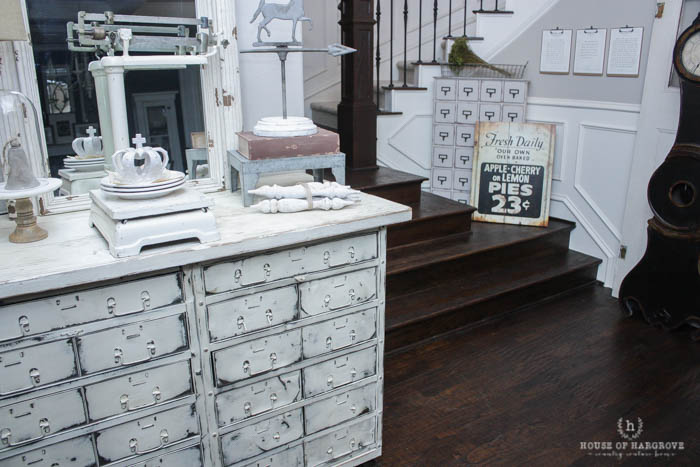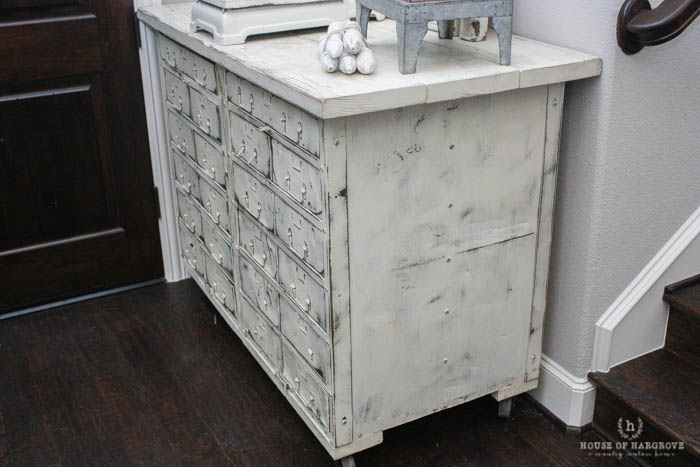 The bottom 4 right drawers are hard to open and 3 are missing handles.  Honestly these "imperfections" just add character for me.  I am not looking for pieces in perfect condition when I decorate my home.  I look for pieces that are unique and have a look I love.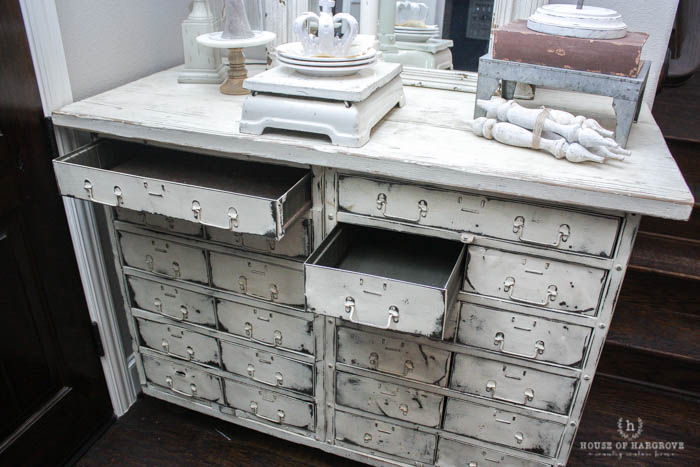 Chippy, distressed perfection.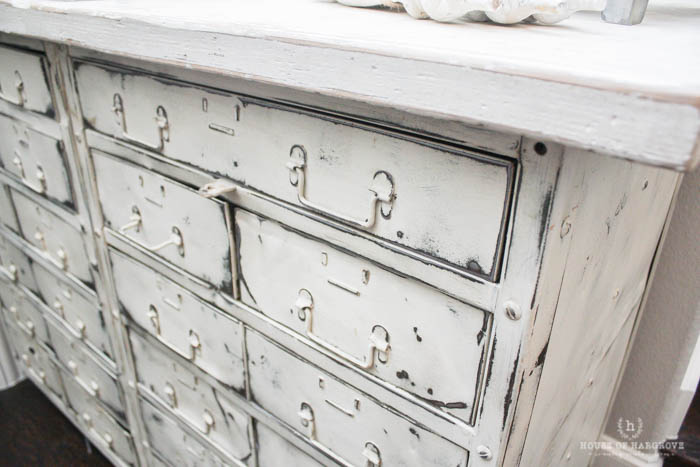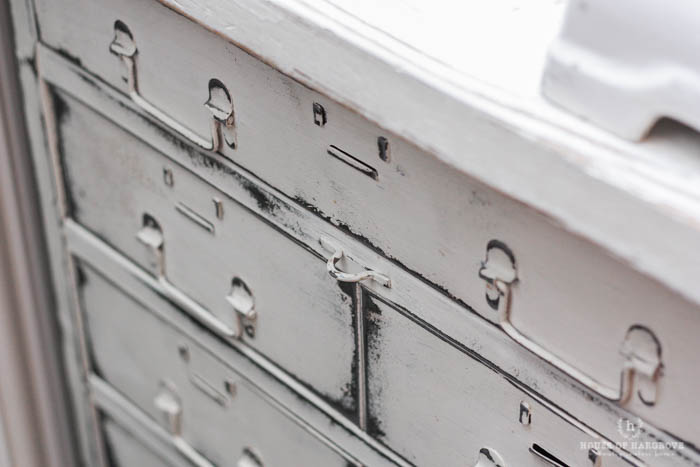 I always think my floors are clean until I see these pictures!  It is amazing how much dust shows up in a photo!  YUCK!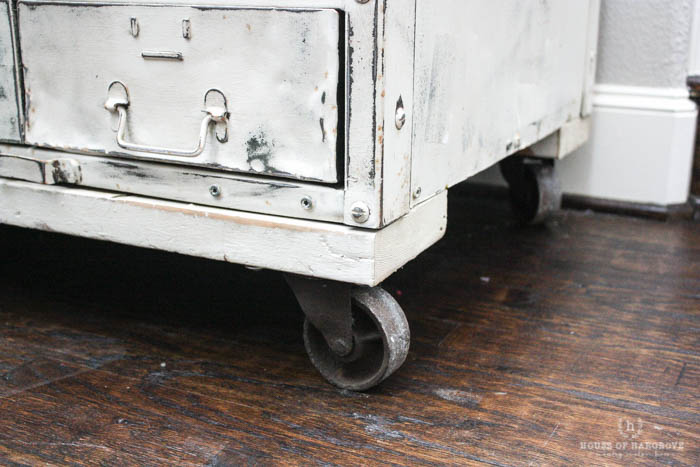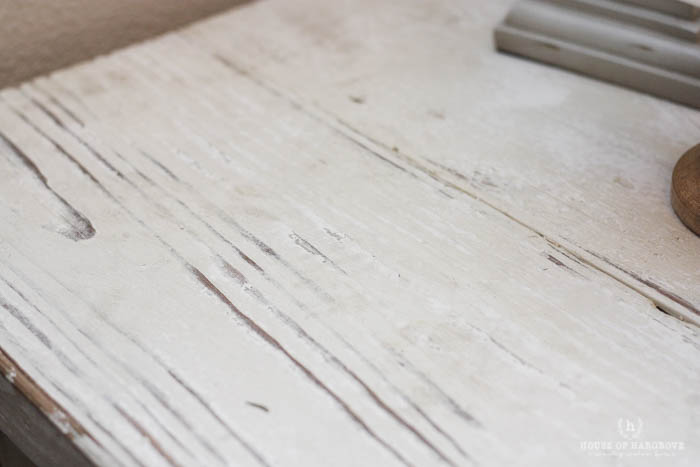 What would you do with this vintage industrial work cart?  It would be so cool in a bathroom, laundry room, living room….really the options are endless.
If you love this piece as much as I do and want more information email me at houseofhargrove@gmail.com and I can send you the details.  It is local pickup so sorry if you don't live here!  I will be getting more pieces soon so stay tuned!  You can see all of my current inventory here.