Hello Everyone! It's time for another edition of Changing Room Chat! I am so excited because it is starting to almost, barely, kind of feel like Fall around here! I'm anxiously awaiting boots and cardigans and jackets and scarves! There are so many new arrivals that I can't wait to wear!  The pictures are terrible, but hopefully it will help to see the clothes on a real person in the changing room! It will be a little of this and a little of that, that tends to be how I roll! Are you guys familiar with MADEWELL? They have fantastic denim, casual tops and dresses and amazing leather bags and purses! They just opened a new store at Legacy West in Plano, so I had to check it out! The timing is perfect because they are having a huge promotion through tomorrow, October 2.  You save 20% off $100+ and 30% off $200+! Use code: YESANDYES.  I also wanted to point out that GRACE & LACE has a great promotion for 20% off almost everything, but it ends today! Use code: TAKE20 I will also share some other favorites from this week that I didn't get to try on!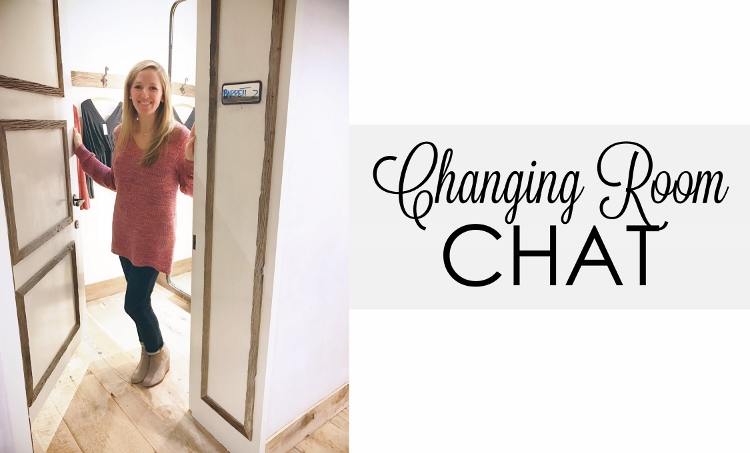 Where to begin… lets start with this really cool TUNIC! It is the most beautiful fabric! It is really hard to photograph how pretty and shimmery it is in person though, so you will have to take my word for it.  It's a very forgiving style and the long ties can either be tied around your neck or worn longer and looser too! It runs true to size.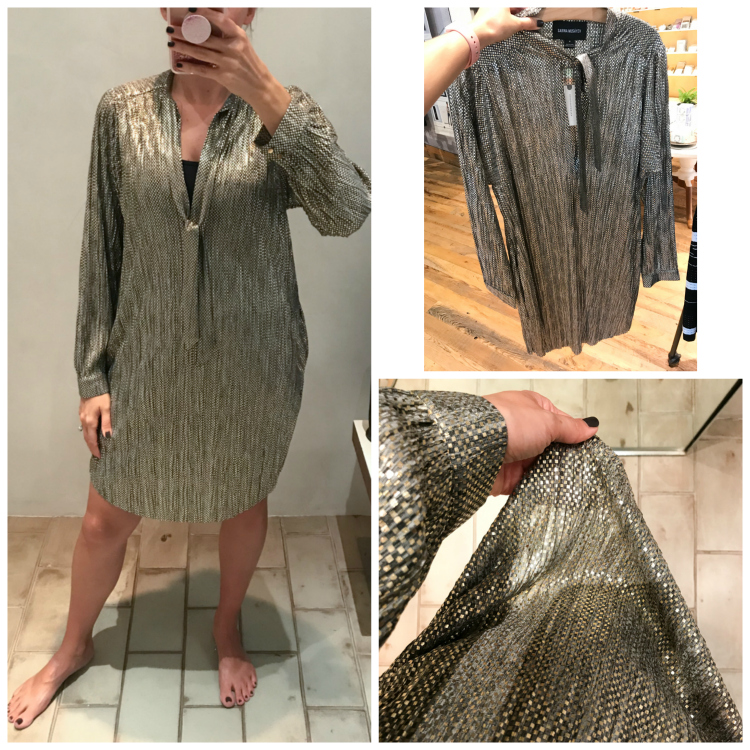 I know those adorable pleated skirts sold out that I shared last week, but have no fear! This SKIRT might be the best one I have found and it's in stock! Please excuse the picture and I am not suggesting that you wear it with these Birkenstocks! =)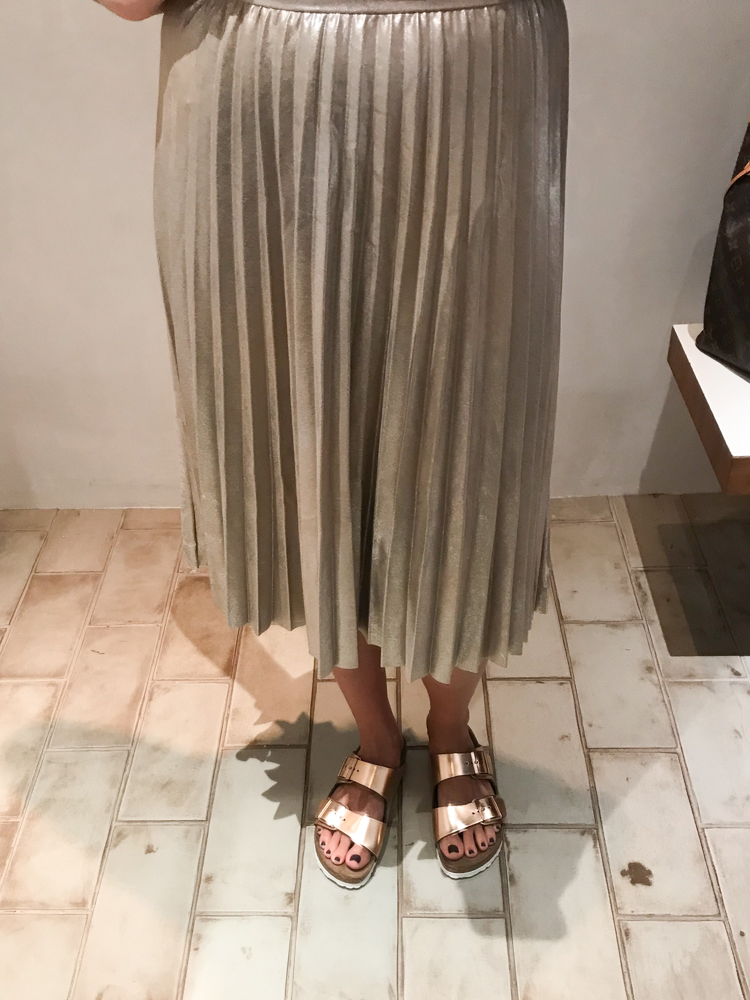 Love this fun black and white TOP! It runs true to size! It's sort of sheer so I would wear a black camisole under it.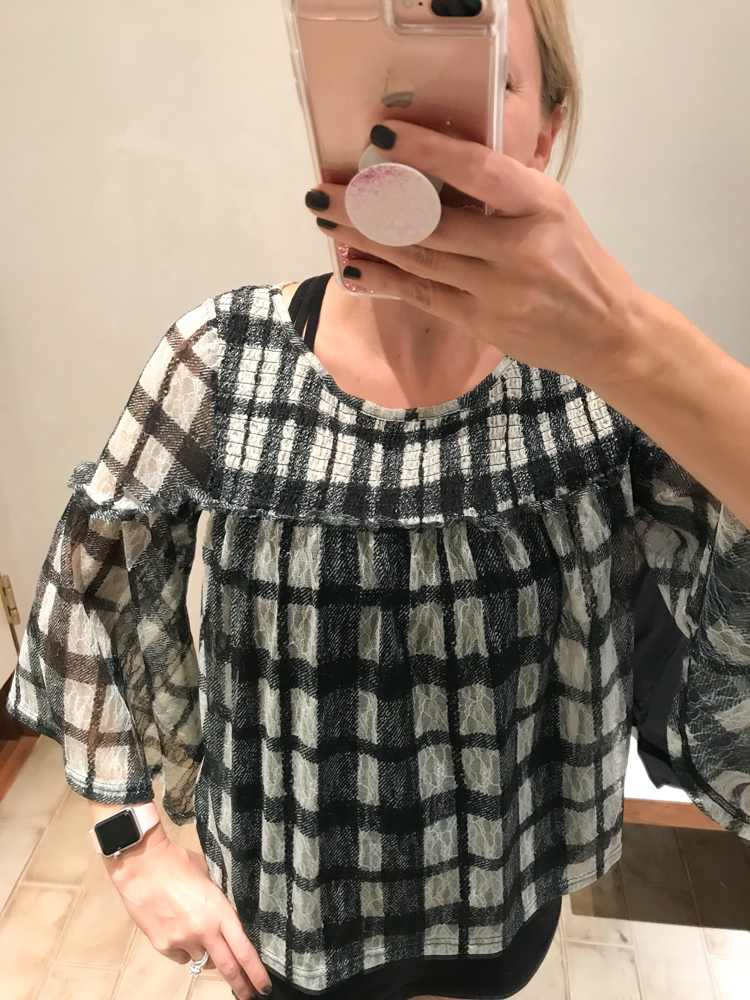 This is a great PEPLUM TEE! I liked it in black and white.  It would look great with a statement earring that has a pop of color!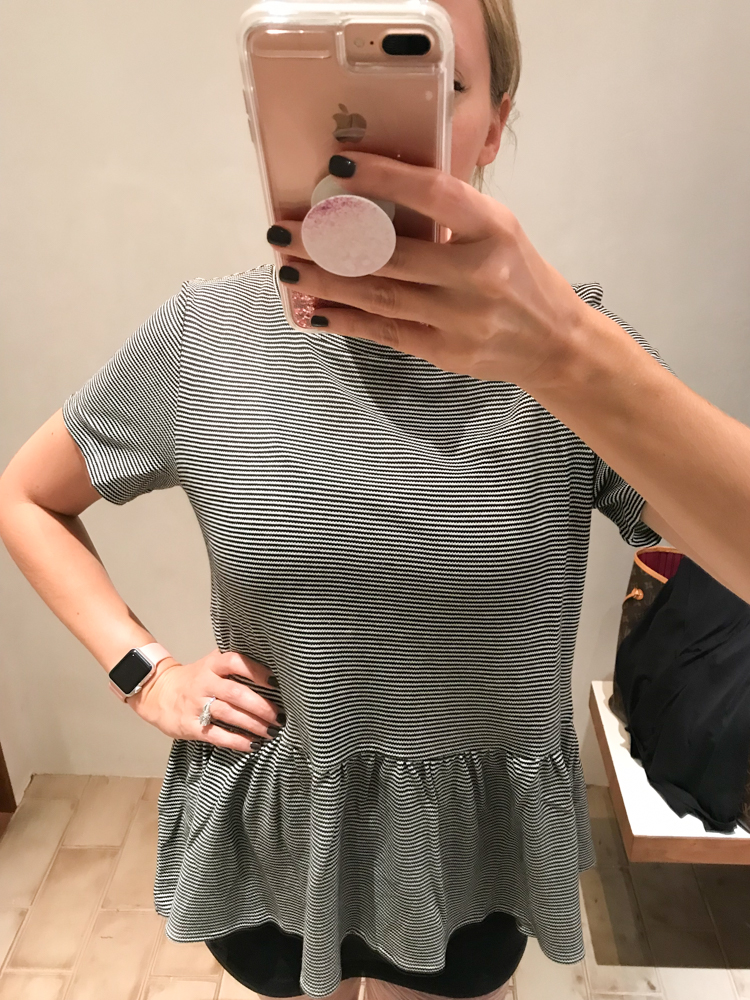 I also have a SALE ALERT for you guys! Yay! My favorite BOOTIES are on sale now! I can't tell you how much I love them! They go with just about anything and everything and truly look great with dresses, skinny jeans, leggings, etc.  I have the foxy color but there are other options if you aren't feeling foxy! 😉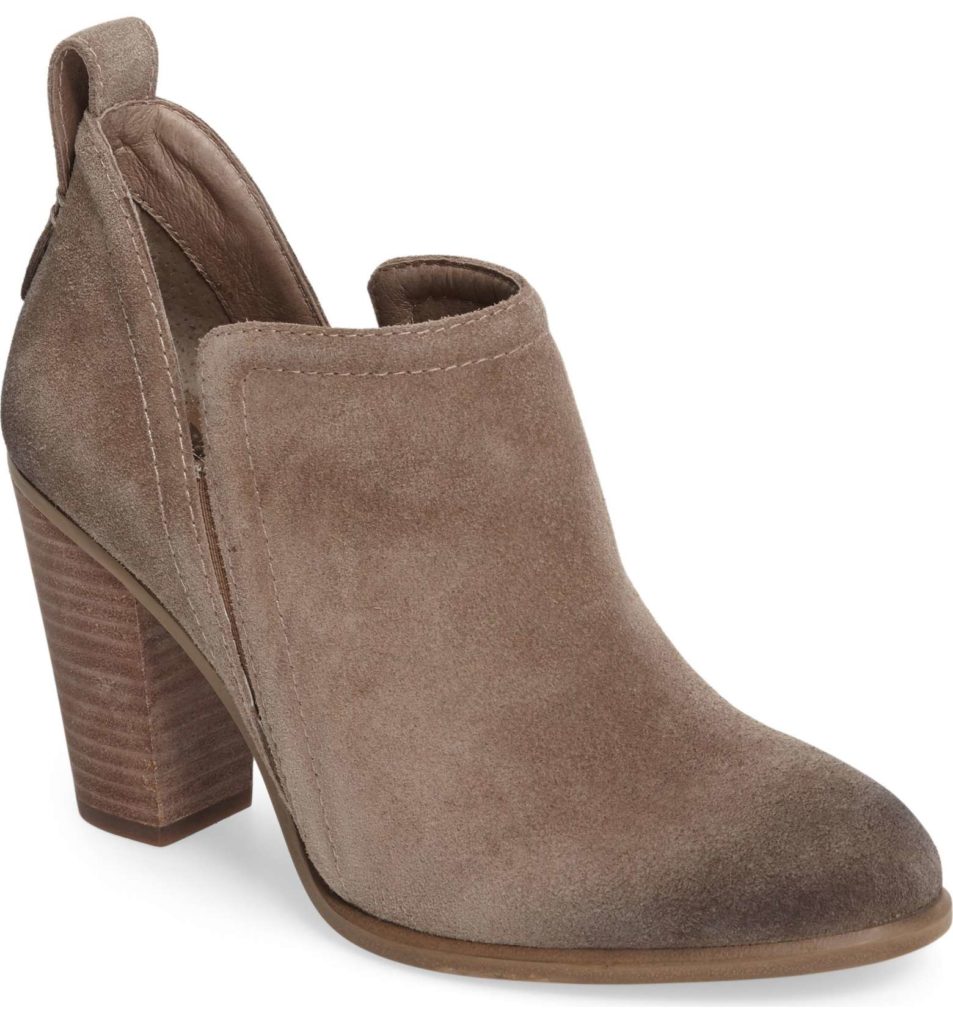 Plus, another great sale alert! My favorite Spanx LEGGINGS are price matched right now, so they are 25% off!!! These are the best, they are thick and cozy and smooth everything out without being constricting and uncomfortable! They are perfect for under dresses, tunics, etc.  Hurry! Not sure how long the price match will last! Even at full price, they are worth every penny! You will get so much wear out of these!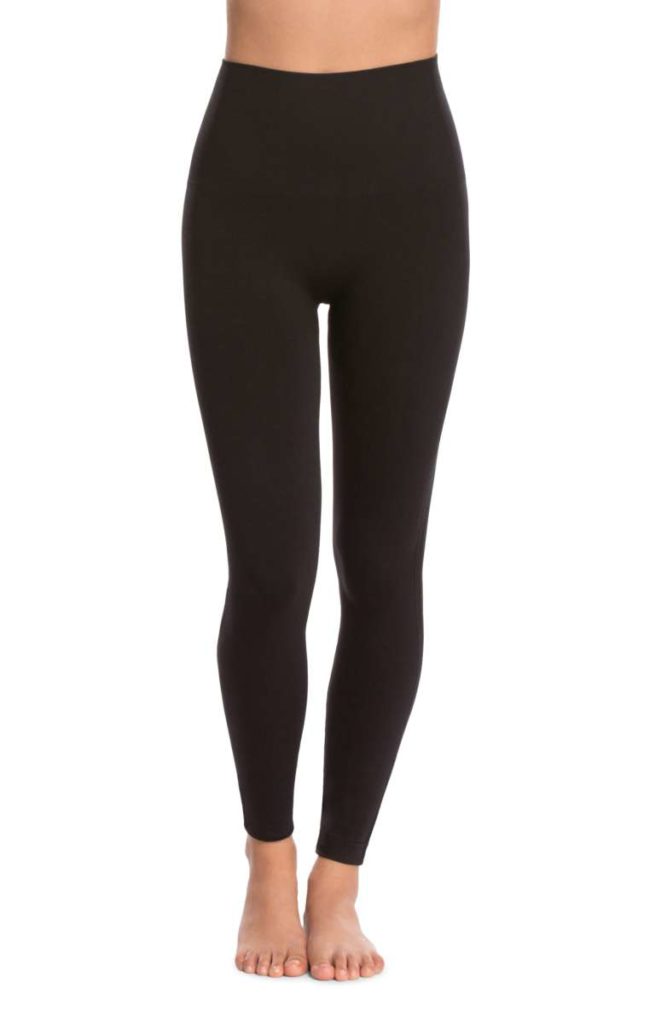 This is a bit of a tangent, but there is a great deal that's a limited edition on my favorite DRY SHAMPOO! It literally cleans your hair!!! You basically get a free travel size bottle, which is almost half of a regular bottle, when you buy the full size! This stuff rarely goes on sale and has amazing reviews!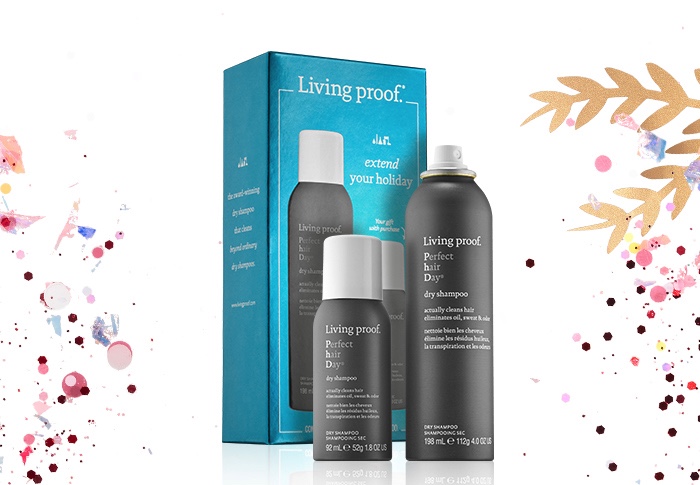 How amazing are these New Balance SNEAKERS? They are exclusive to J.Crew and they also come in navy with rose gold! How do you pick???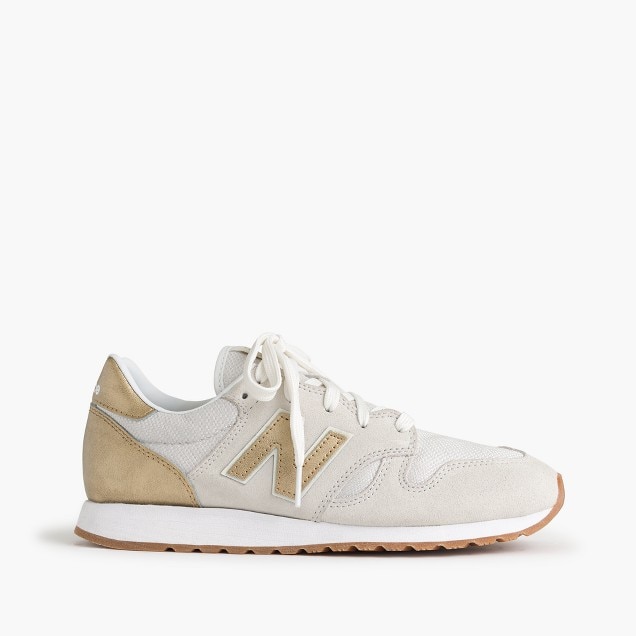 Next up is one of my favorite CARDIGANs in my closet! It has pockets and the cutest sleeves! You will get a ton of wear out of this because it will go with lots! It's also available in black.  It does run a little big, so if you are on the fence, size down.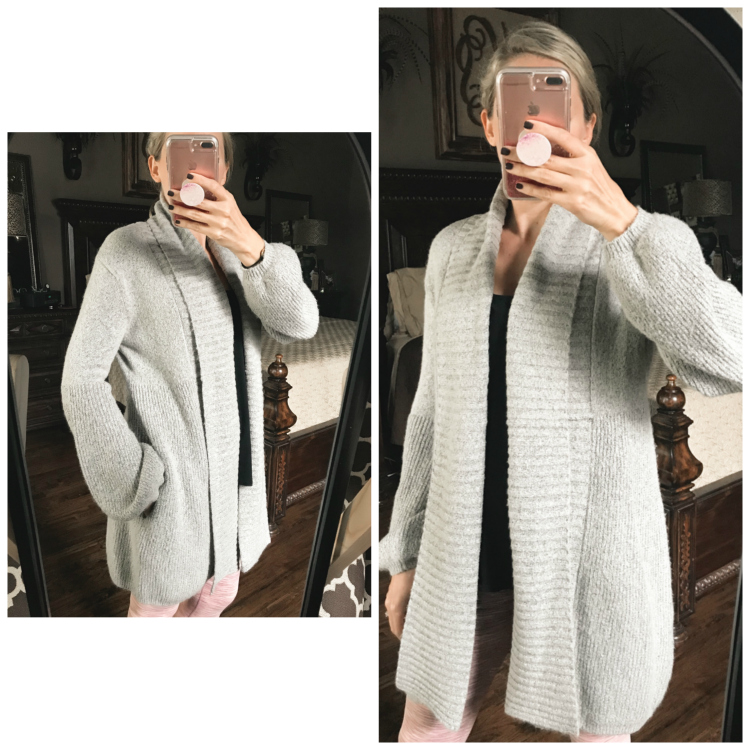 We have to discuss these LEGGINGS because they are awesome! I love the colors and the fit is fantastic.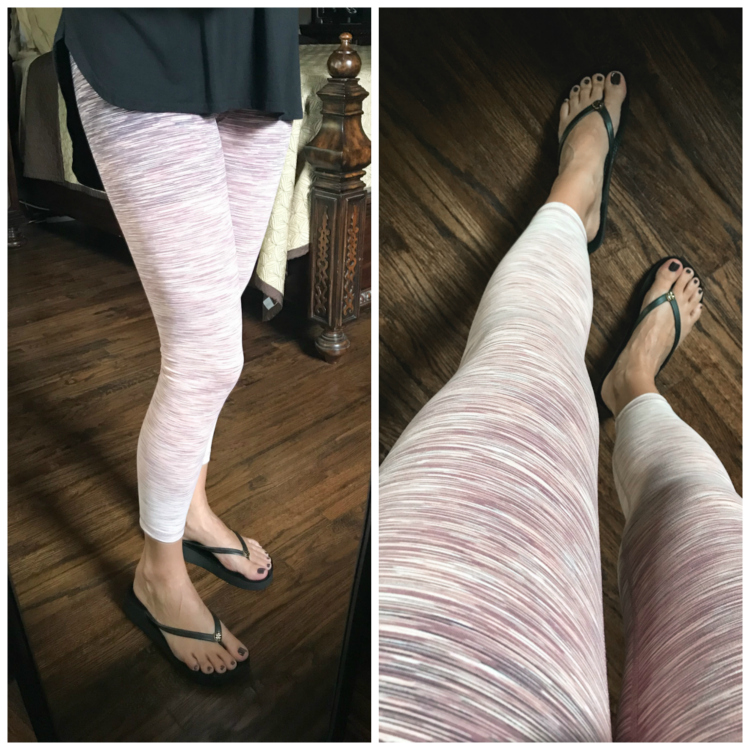 When I was in the MADEWELL store, I found lots of pretty things! With the sale they are having, this is a great time to snag some good deals! Don't forget to use code: YESANDYES to save 20% off orders $100+ or 30% off orders $200+.  This is a really cool SCARF! Love the colors and the pattern!
Look at this gorgeous WEEKEND BAG! The leather is so beautiful and I love this color.  This bag will last for many years! You can get it 30% off through tomorrow!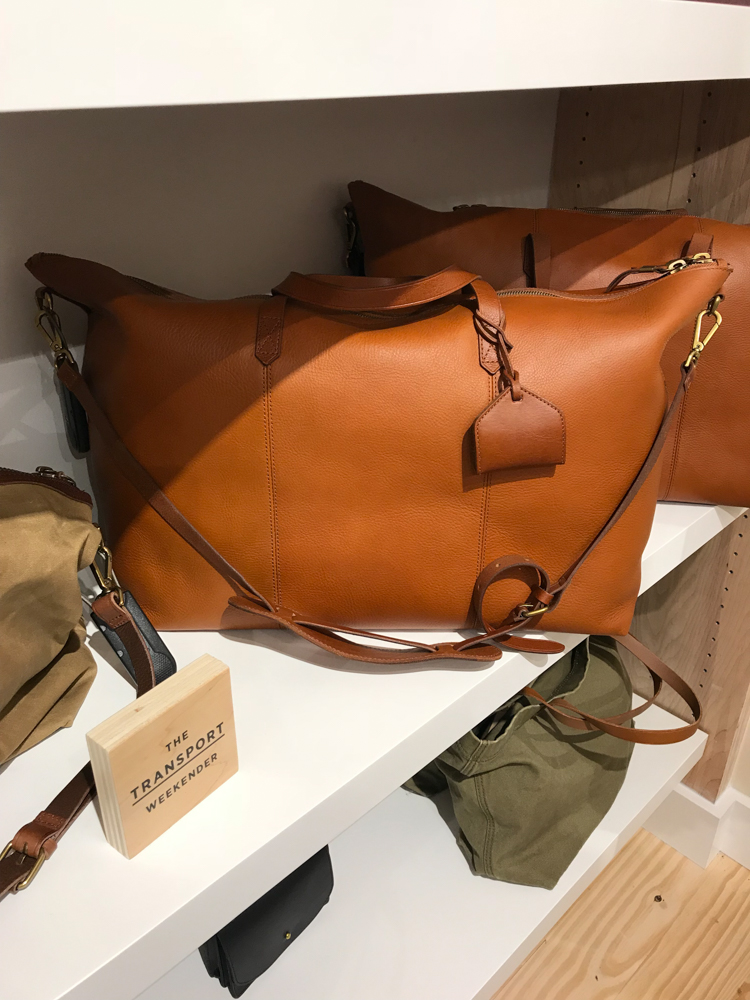 Look how pretty this CROSSBODY purse is! You can also double the chain and wear it on your arm! It comes in 4 gorgeous colors!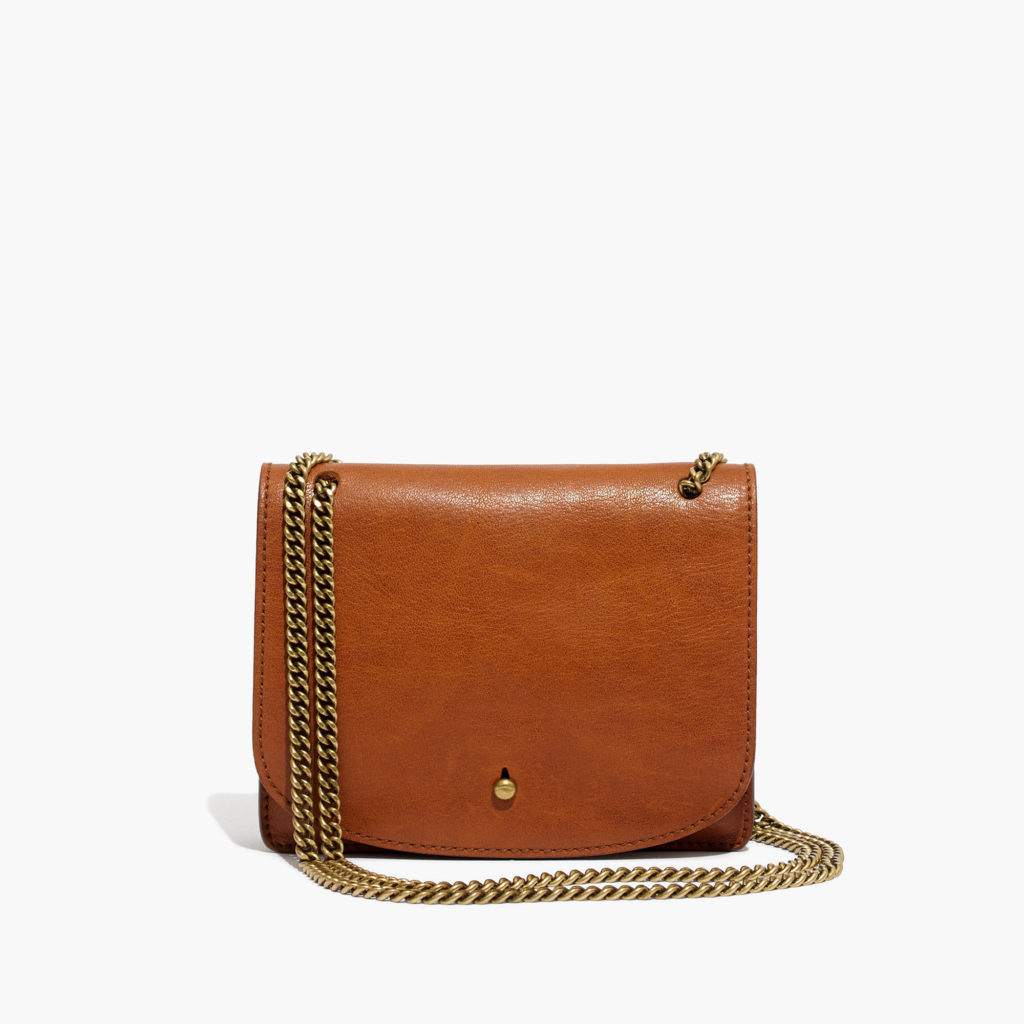 This is the cutest calf hair CLUTCH! The back side is beautiful leather and the inside has handy little credit card pockets.  It's sooooo cute!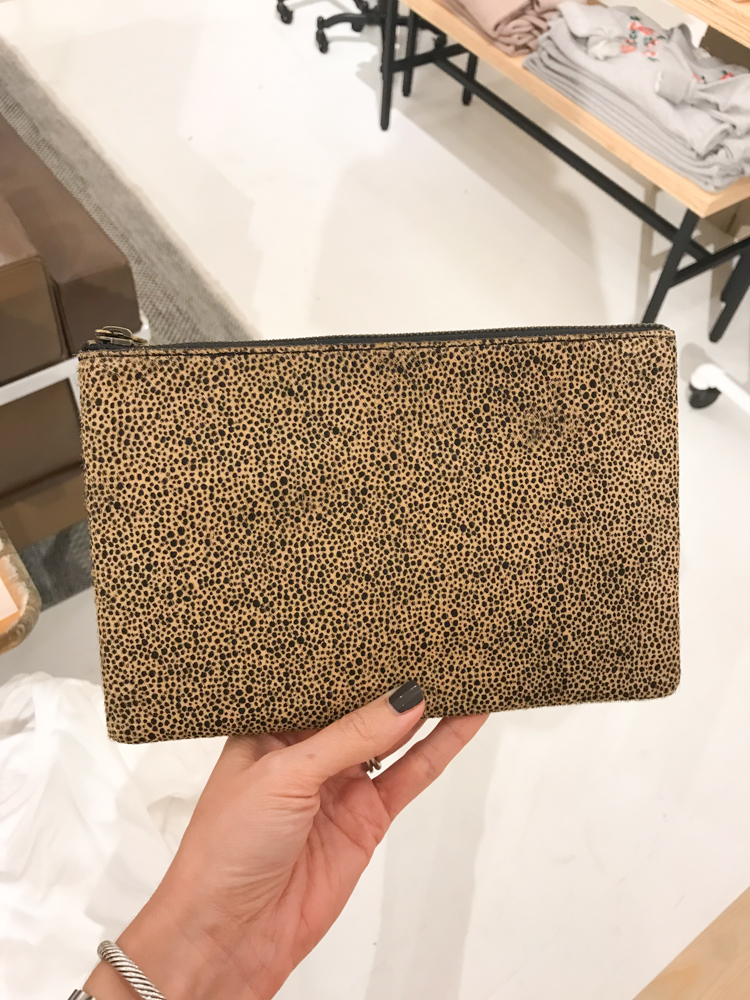 This has to be my favorite find from this week… It's a CAPE with arm holes or a scarf! Such pretty colors!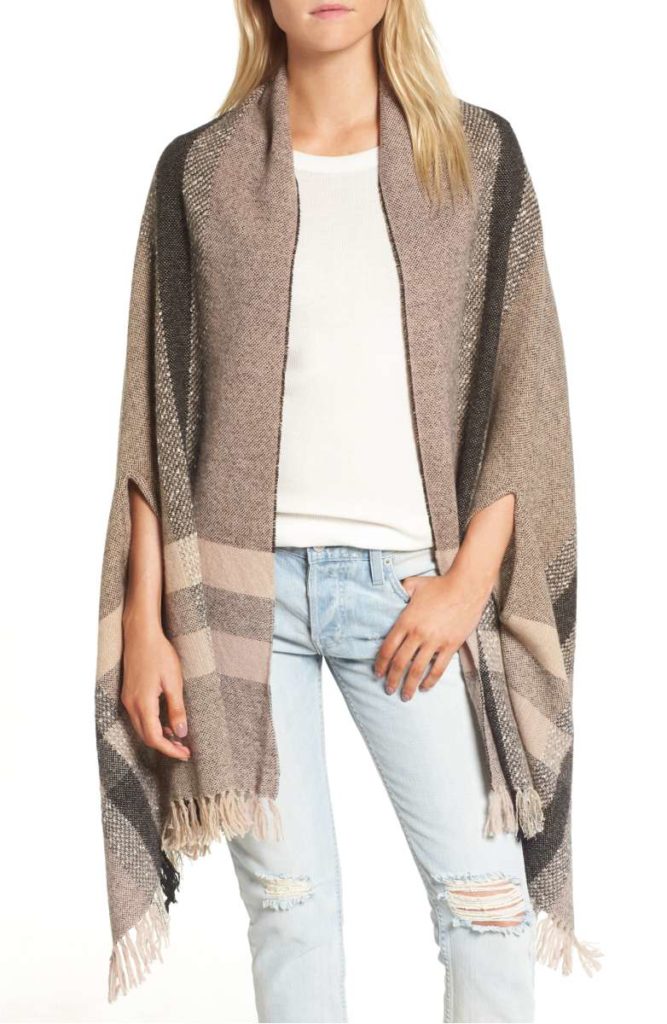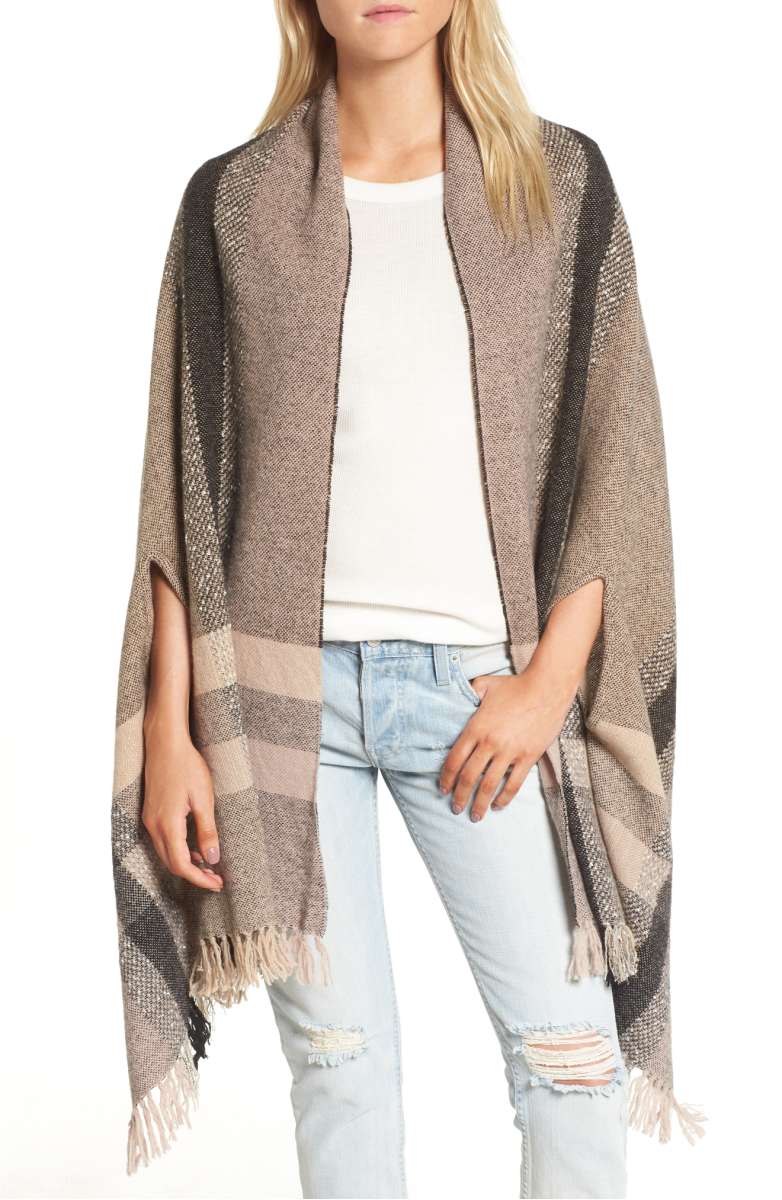 Here are a few of my favorite picks from GRACE & LACE right now! You can still get 20% off almost everything with code: TAKE20, but hurry because today is the last day! This CAMI is so cute and perfect for layering under jackets or cardigans this Fall! It also comes in black. =)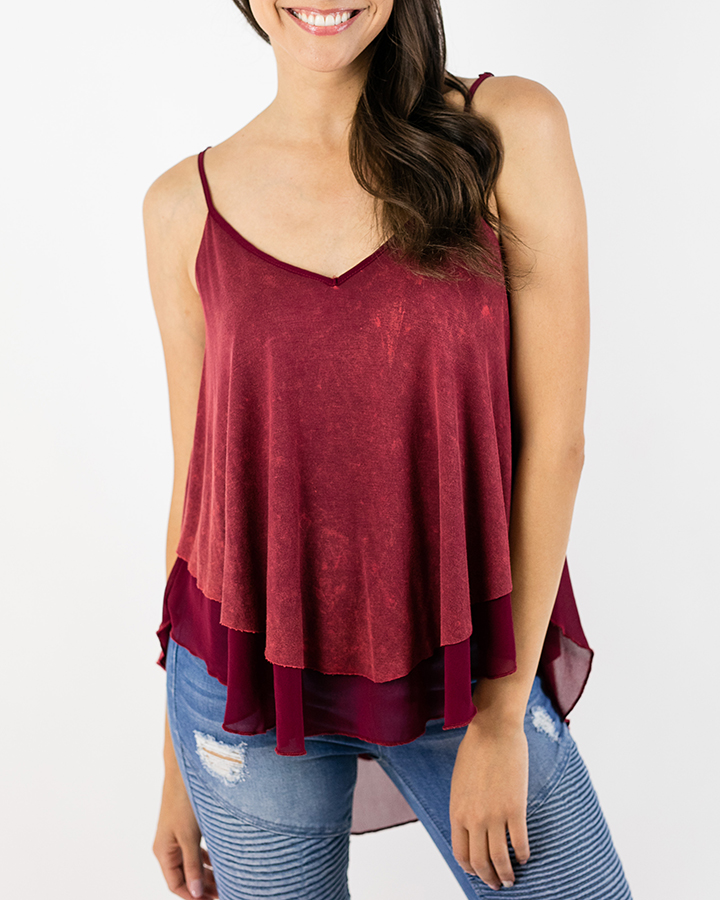 This is such a cute DRESS! Love this color, called sunset.  It also comes in smoky sage which is really pretty too!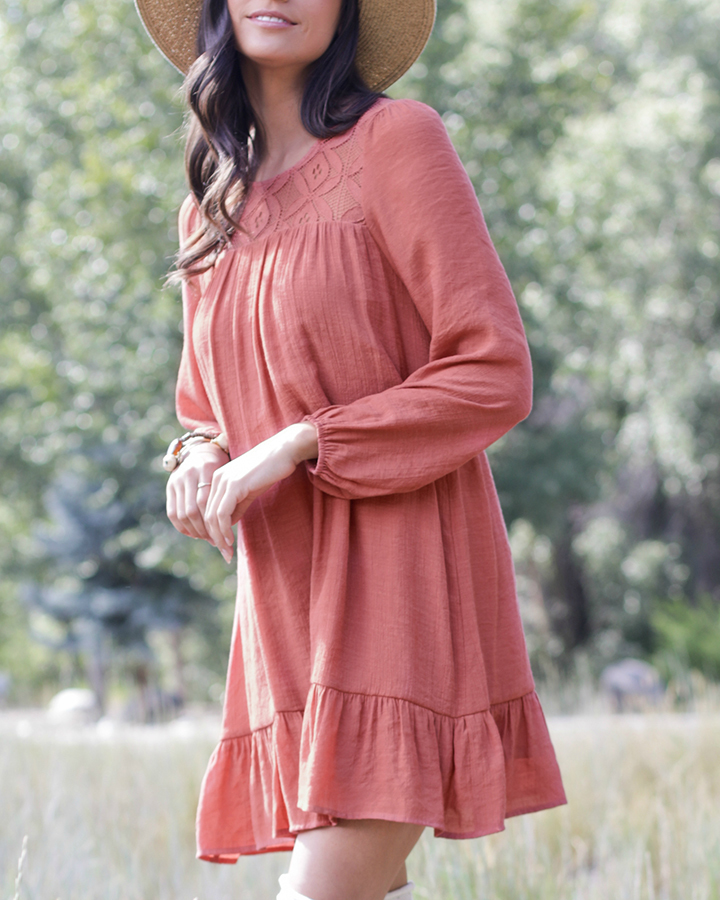 How cute is this toggle SCARF that can be worn as a poncho or as a traditional blanket scarf! So versatile!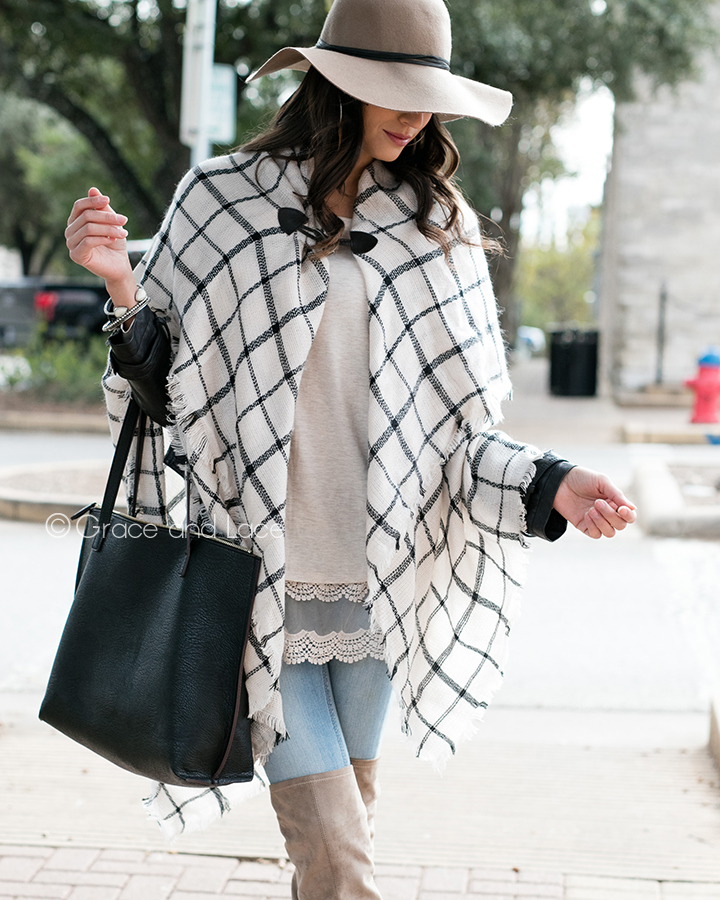 Favorites from the week roundup
Here are all of my favorites from this week, just click directly on the item to shop!
SaveSave
SaveSave
SaveSave

Hope you enjoyed this edition of changing room chat and that everyone has a great week! We have a short week at school, so we are headed to the beach to enjoy our little Fall break! I can't wait to relax by the ocean… oh wait, the boys are coming too! Ha ha!

Learn more about Barrett & see all of her posts HERE.
Follow Wear it with Barrett on Instagram and Facebook.
**This post contains affiliate links. If you purchase I may receive a small commission. Thank you!**
SaveSave
SaveSave
SaveSave
SaveSave
SaveSave
SaveSave