It's time for another Changing Room Chat at Anthropologie! I love this segment because I get to try on all of my new favorites and share them with you guys! I even ordered some of the online only items to try and I am going to show you my favorites! There are lots of fun sleeves right now and great dresses! In other great news, TODAY is the last day for an extra 30% off of ANTHROPOLOGIE'S SALE items! The discount is automatically applied at checkout.  See the bottom of the post for one of my favorite dresses that is on sale big time! I also picked up the cutest and the MOST comfortable pair of Tory Burch flats that I have ever owned! I want to wear them all the time because they are so easy on my feet! Lets dive in! Please excuse the terrible lighting on my pictures, the changing room isn't the best for taking pictures!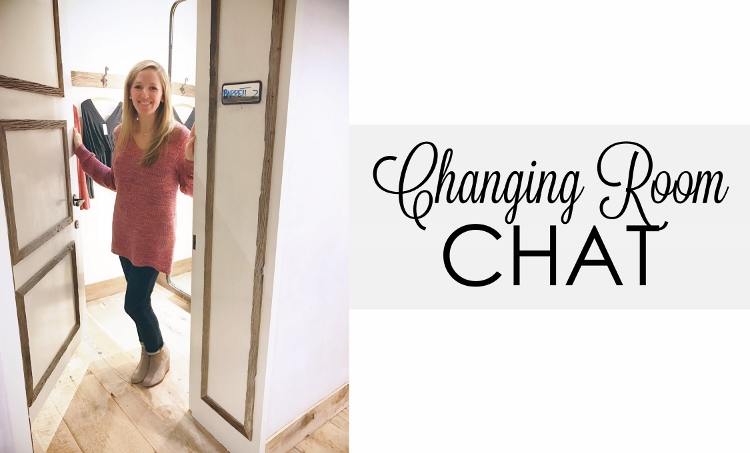 CHANGING ROOM CHAT AT ANTHROPOLOGIE
First up is this adorable DRESS! This one came home with me because it's an easy outfit, love the blue, the texture and the softness! It's also available in white or grey! I sized down in this dress… I feel like lots of things at Anthropologie are running big right now.  I also loved this fun HAT! I love this dress with my new bargain wedge ESPADRILLES! They are comfortable and go with lots of different outfits!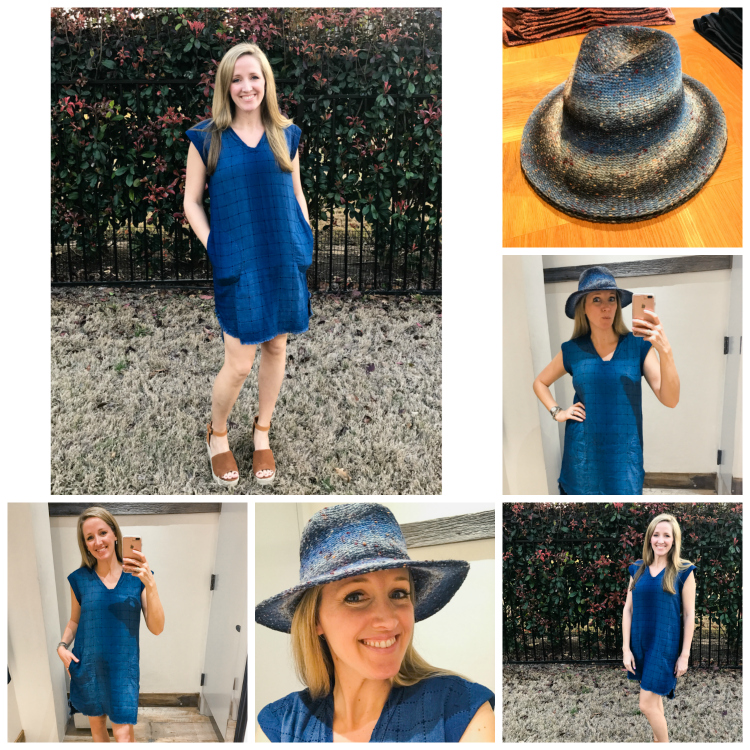 I really loved this DRESS too! This brand has the greatest fabrics and this one featured two different ones, a soft and stretchy top half and a more stiff (not too stiff) fabric on the bottom that has two pockets! This one is also available in different colors and I did size down.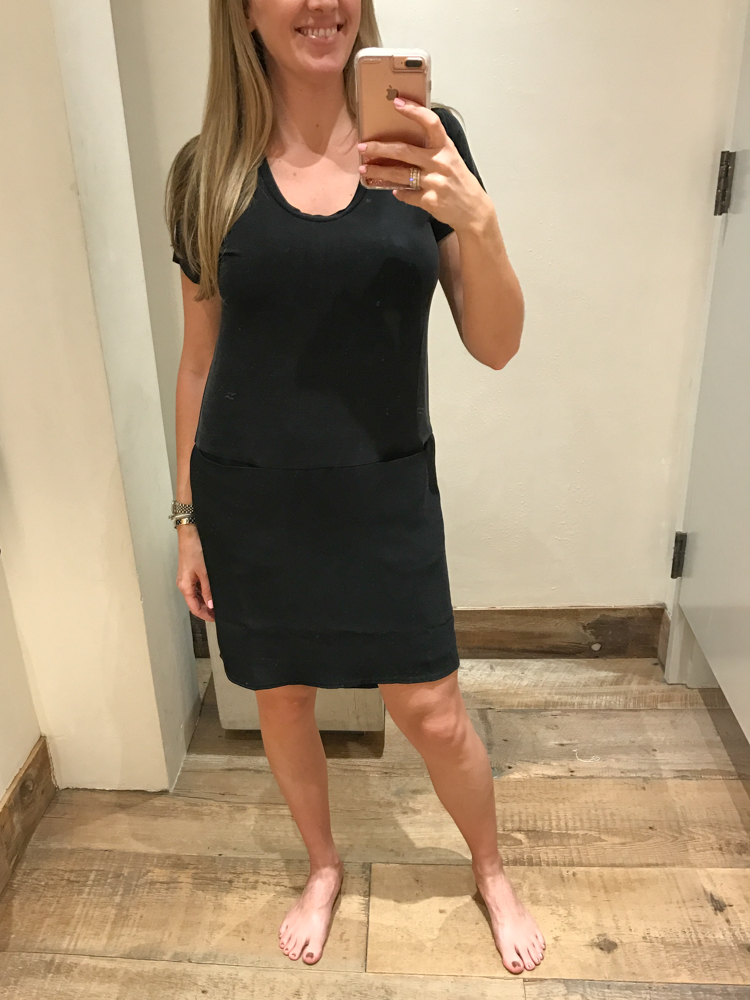 These TASSEL EARRINGS would look fantastic with that little black dress! Love the natural, mixed metal colors!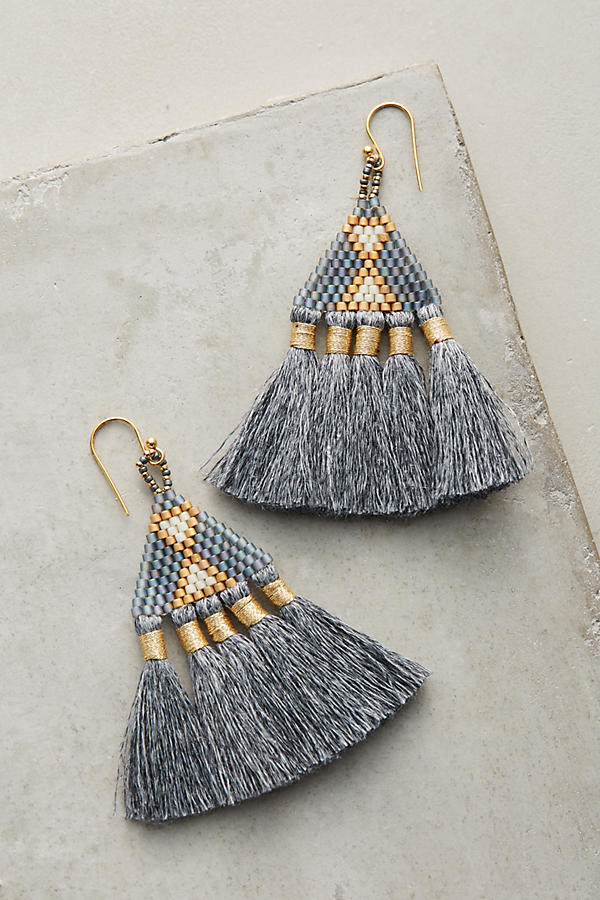 I also really like these fun EARRINGS for a pop of color! Big earrings are all the rage and these are a great price!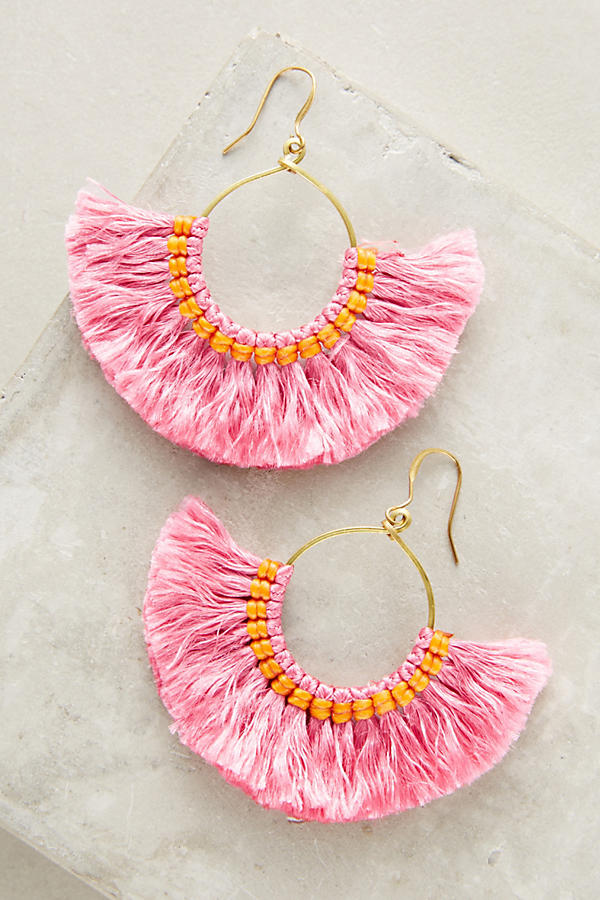 Back to dresses, sorry, I get distracted with jewelry all the time! 😉 This DRESS is so cute in person! This mustard color is everywhere and I love it with this fuchsia SCARF! It pulls out all of the pink in the embroidery! I could wear the small or the medium, but I preferred the small in this dress.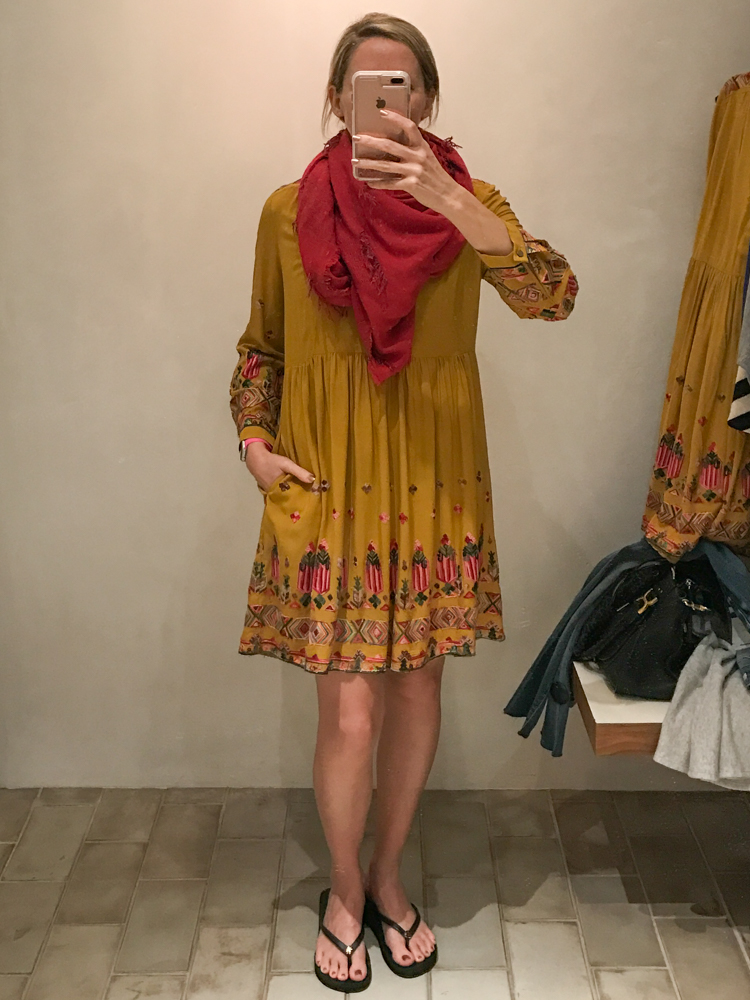 This little number isn't shipping until May, it's on backorder and it's an online only.  I haven't tried it on yet, but it looks dreamy! I will be sure to take a picture in it when mine arrives! Order your today so you can get it as soon as it's restocked.What a great basic, off the shoulder DRESS.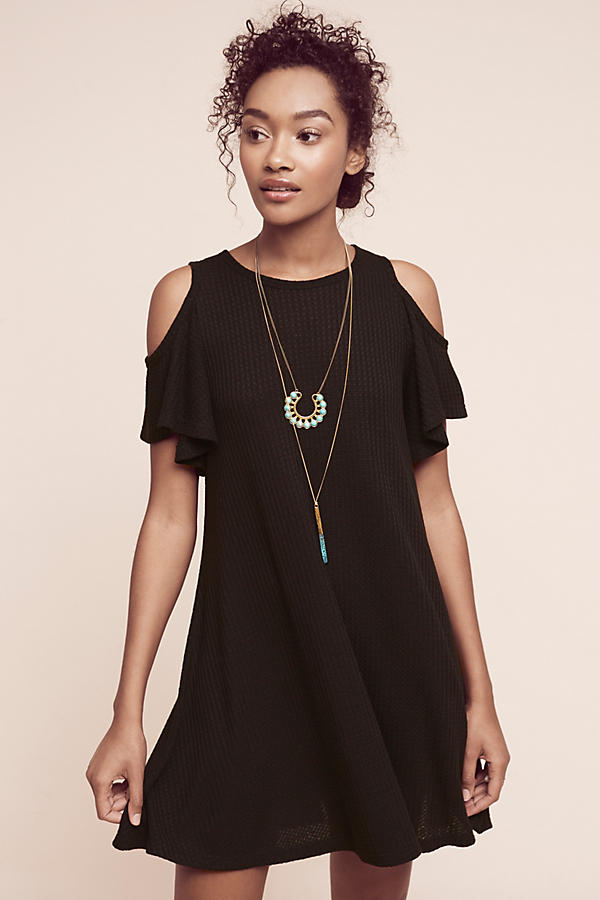 This PINK DRESS is so comfy and easy! It's made out of a thin and soft denim and it runs a little big, I did size down.  I really love it!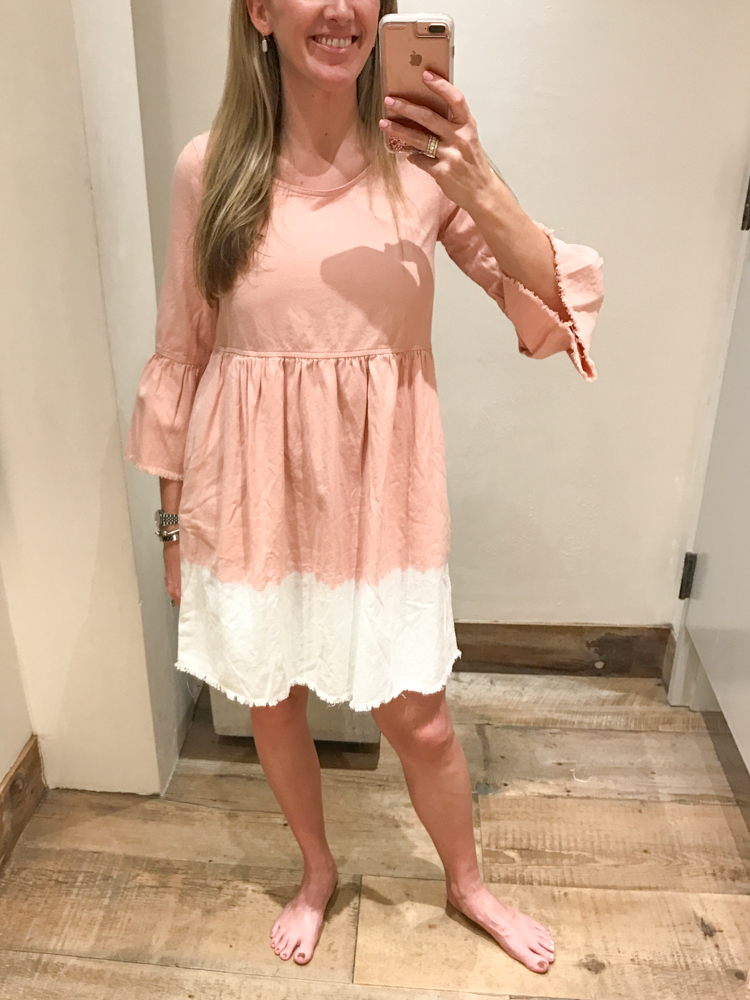 This green PULLOVER is amazing! The color is so rich in person, it also came home with me! I could wear the small or the medium in this one but I think I prefer the medium so it's a little longer.  It's available in 3 other colors if green isn't your thing! Love the sleeves on it too! It's like a thin sweater that's very soft.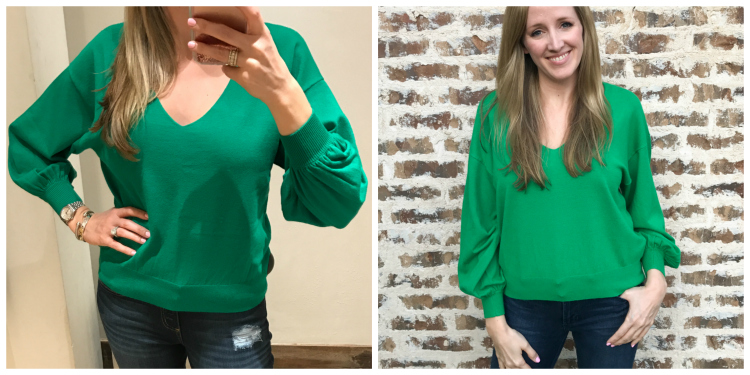 This STRIPED PULLOVER is really cool! Definitely size down in this one because it is made to be very blousy so it is very generous.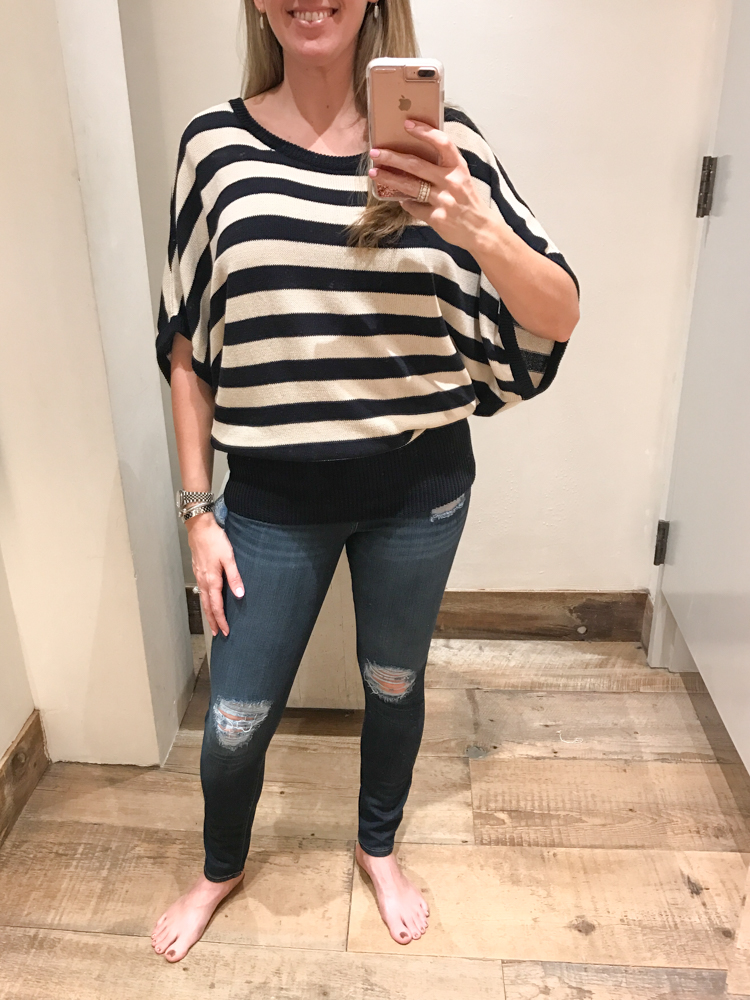 This tie-cuff TEE has super cute sleeves! I really liked the lilac in person and the red too! I felt like it ran true to size.  The white would be a great basic to have for the Spring and Summer.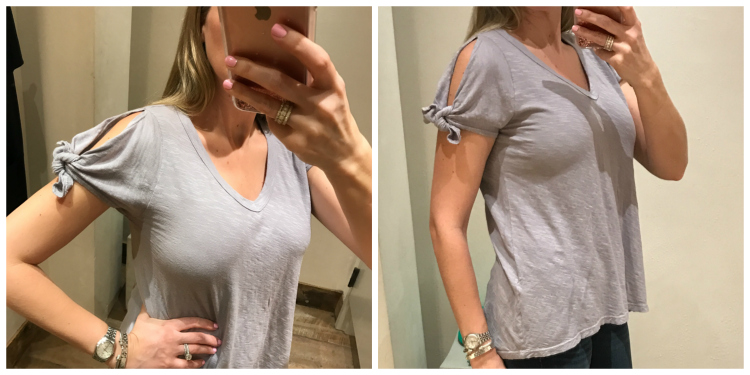 I am obsessed with this TUNIC! I had to have the blue, but I want the grey too and the black is great to wear with denim or even as activewear with some fun printed leggings.  I got the xs/s and you can see how generous it is.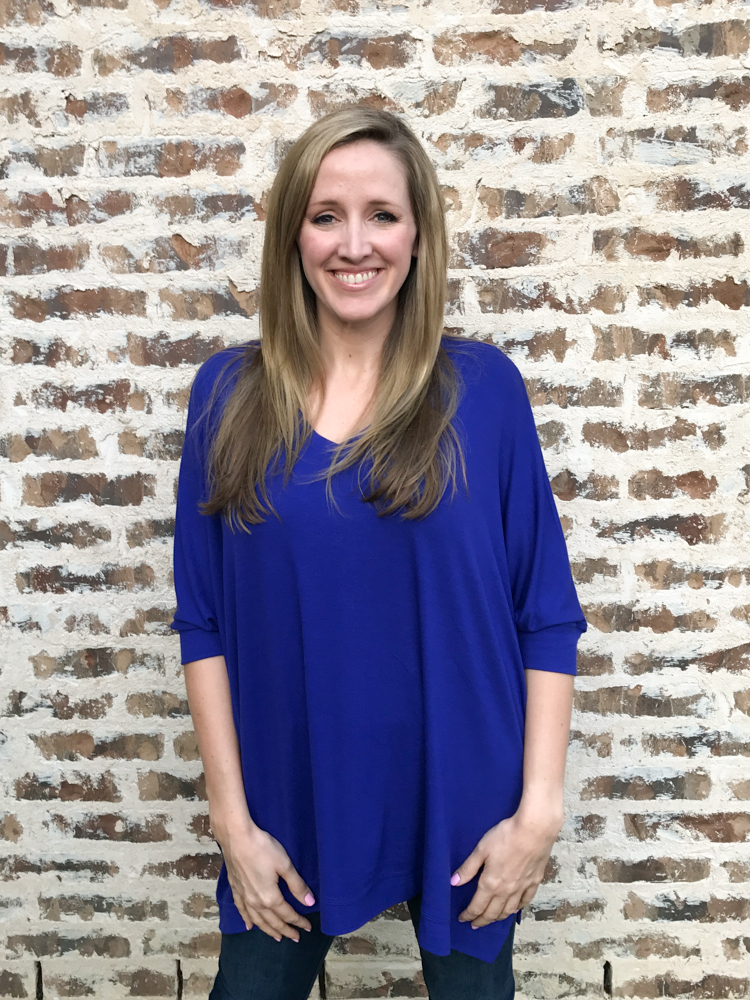 I also wanted to show you these great mixed metal EARRINGS! You can wear them with anything and they are only $38! They come in gold and silver and gold and turquoise.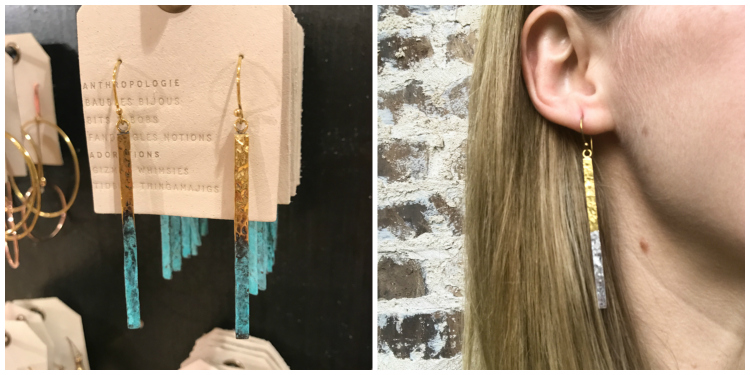 I really like the lines on this TOP! It comes in 2 other pretty colors too! I preferred it sized down.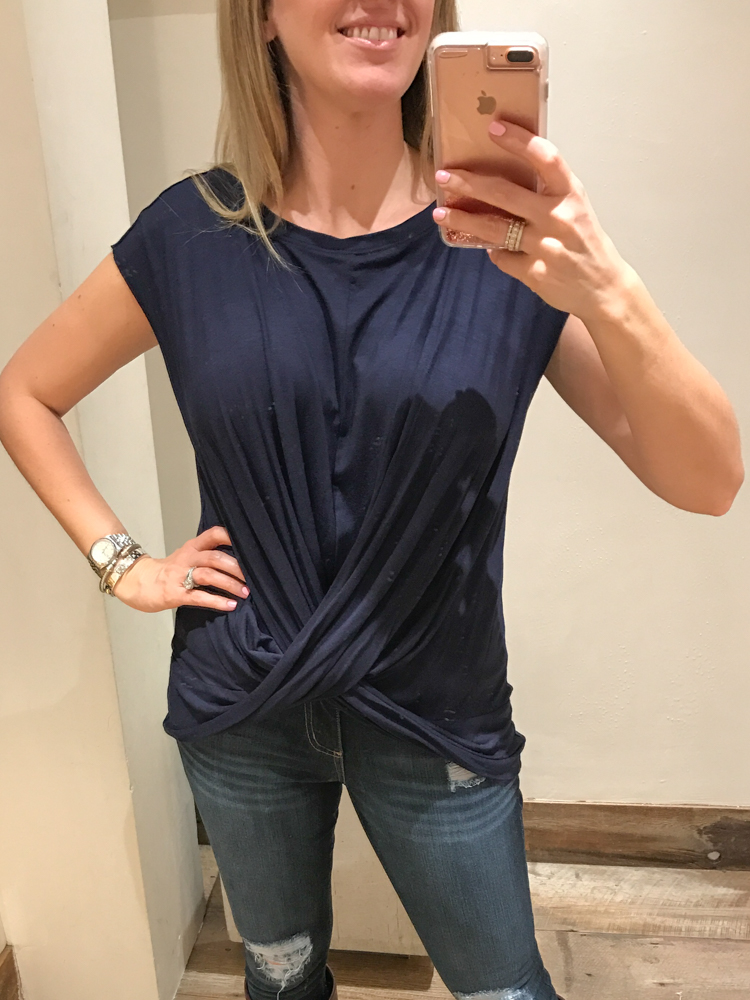 This EMBROIDERED BLOUSE has really fun sleeves and the colors are gorgeous! It used to say online only but it doesn't now? I think it runs true to size.  It would look great with white jeans!

This FLUTTER TOP is really pretty! It's only available online.  I sized down in this one.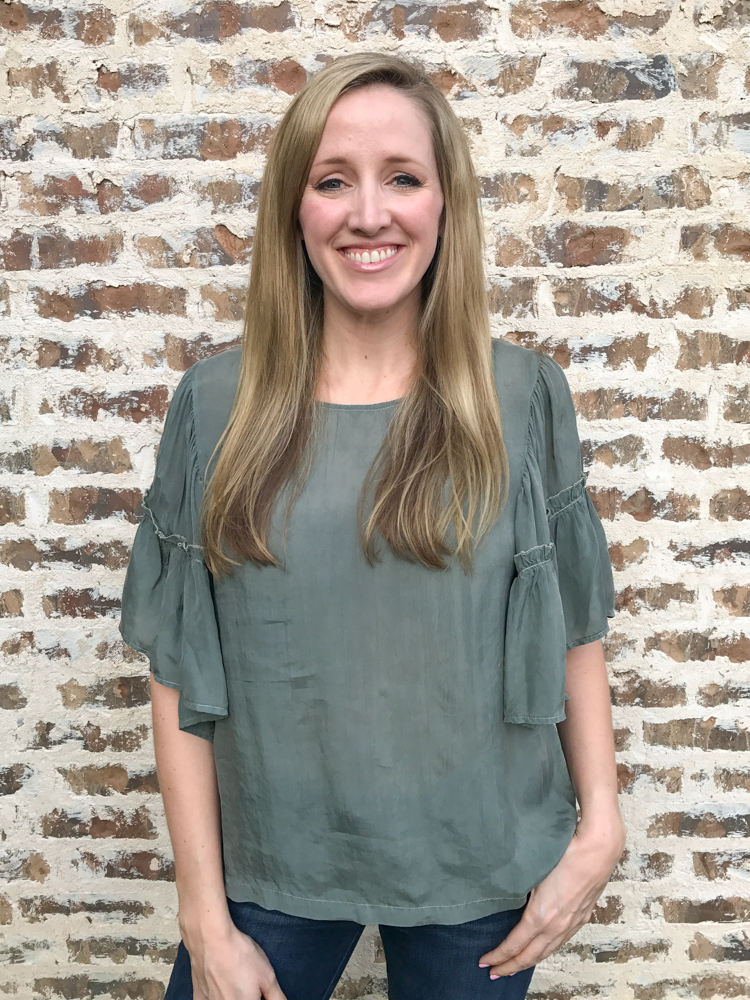 Velvet is on trend for the Spring and Summer and this TOP is the cutest I have seen yet! Love the sleeves!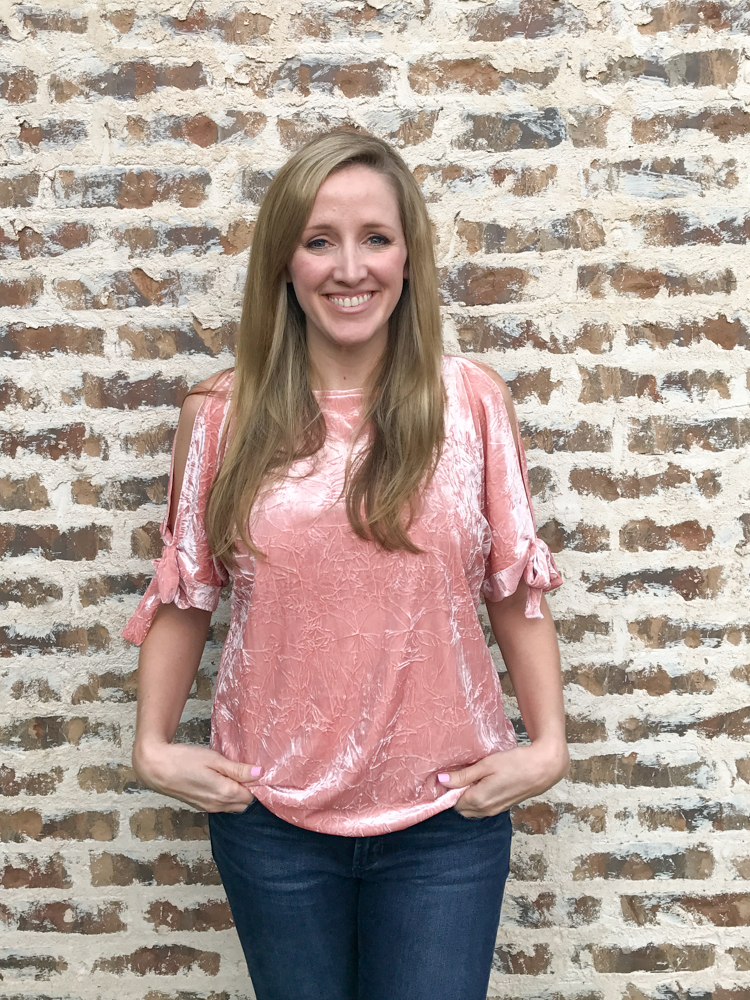 I didn't get to try this layered SWEATSHIRT but I think it is so cute! It's available in a couple of other colors too!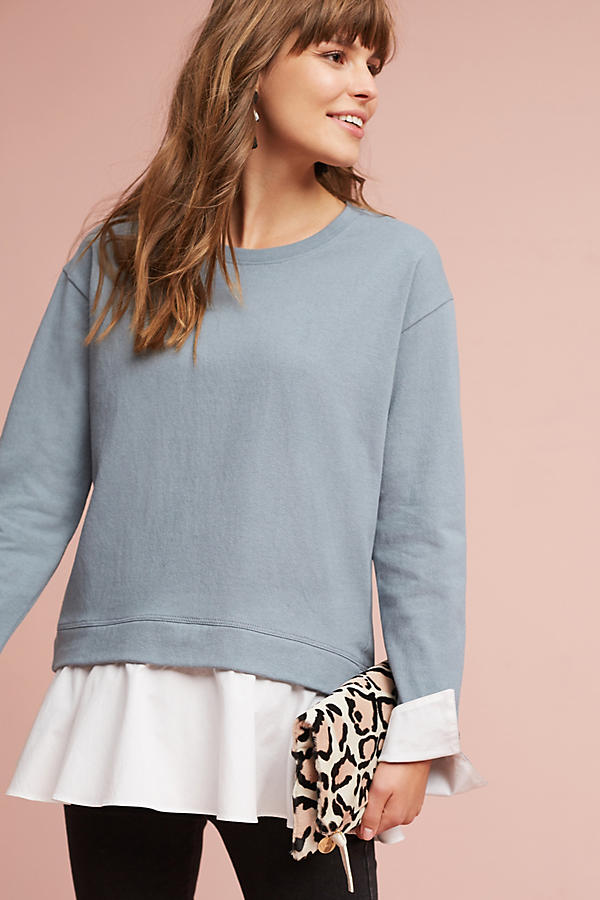 If you are looking for a good white JACKET, this one is awesome! I love this brand and this is a great basic to have in your closet to layer over dresses and tops as we transition seasons!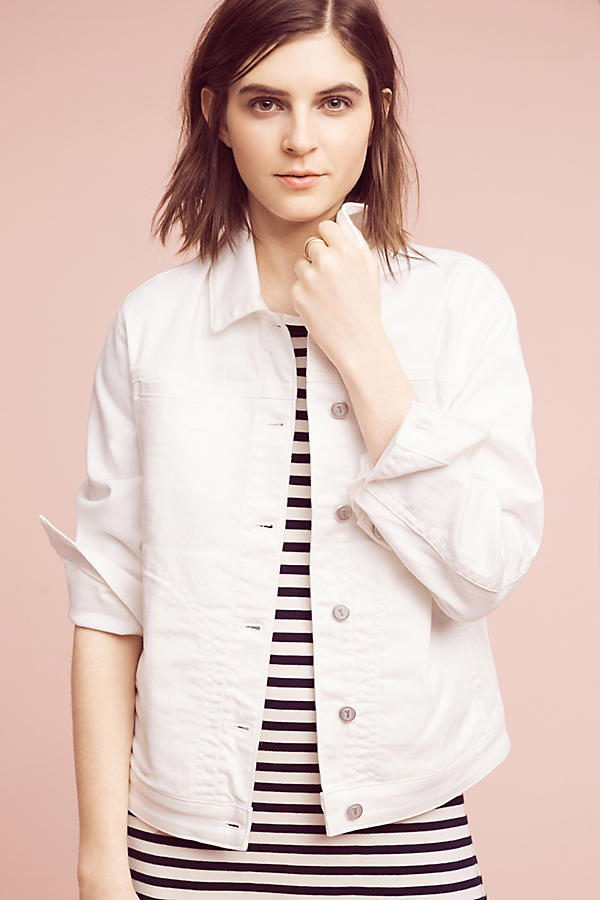 You guys know how much I love camo… this ANORAK is too cute! They didn't have it in my local stores to try on because it's an online exclusive.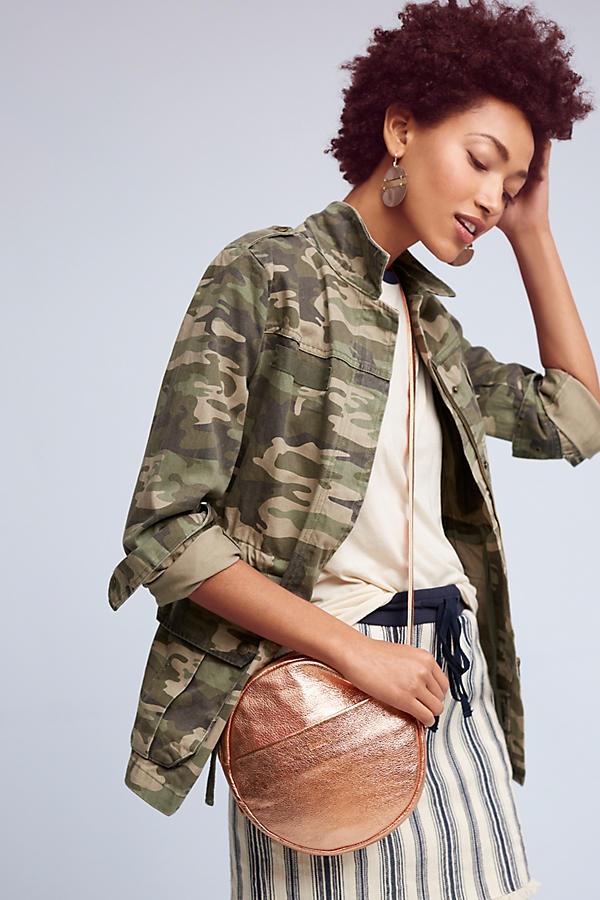 Lets talk about these new Tory Burch FLATS that I just got.  I am smitten! The color, the gold logo and especially the way they feel! I used to wear the Reva ballet flats and they were so uncomfortable.  These are actually called a travel flat, you can fold them up and put them in your purse! They include a travel bag in the box! Perfect! I love the Royal Tan color, these will go with everything!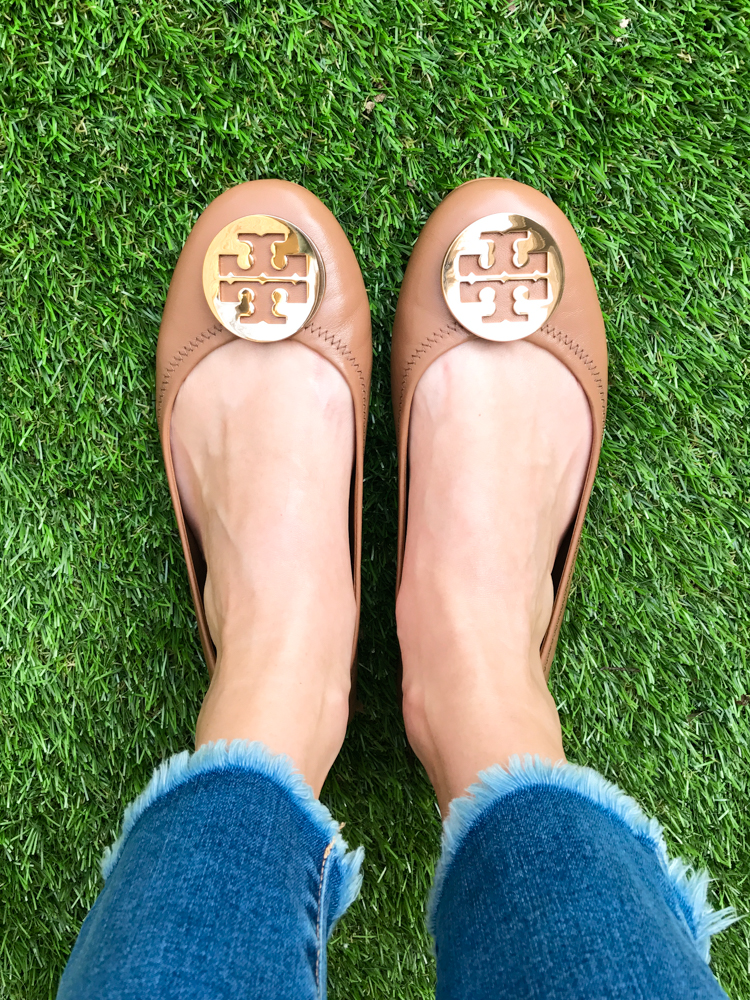 Anthropologie also has some really cute shoes right now! Love these knotted ESPADRILLES so much!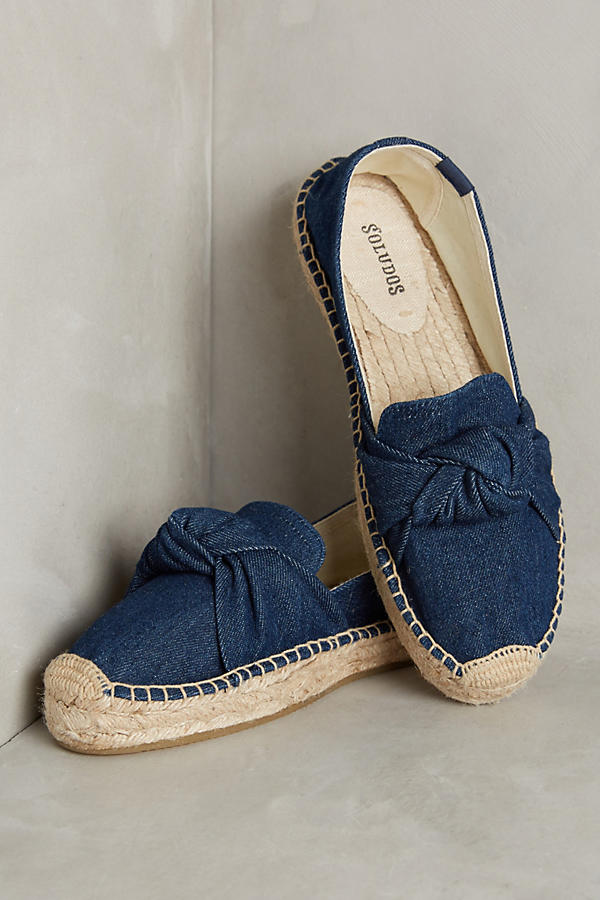 My other favorites are these ombre glitter SANDALS! How cute are these?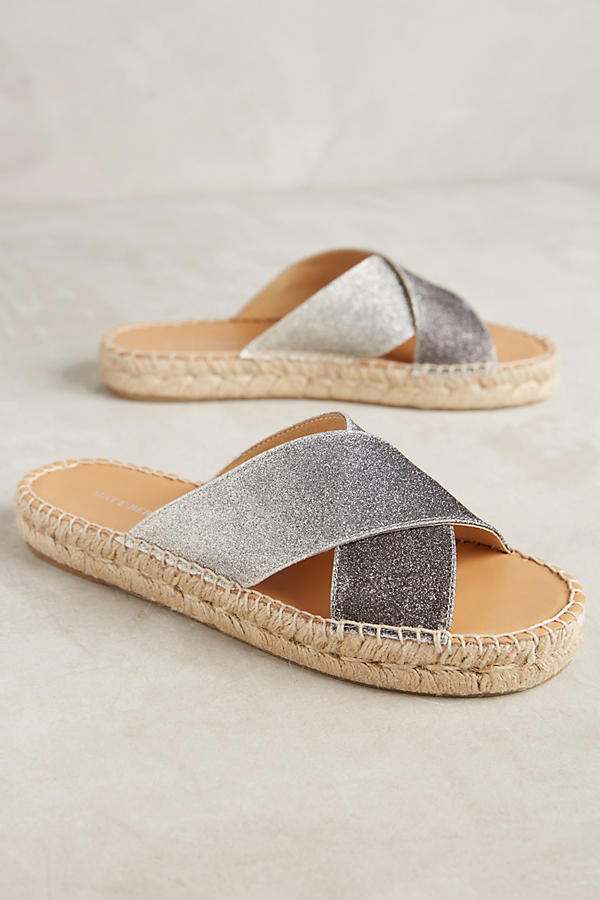 Last up, remember I told you that I would share one of my favorite dresses that is on sale big time? It's only $55.97 and it is available in several awesome colors! Today is the last day for the extra 30% off of sale, so hurry! See all of their sale items HERE.  This DRESS is the coolest material and I love how it hangs.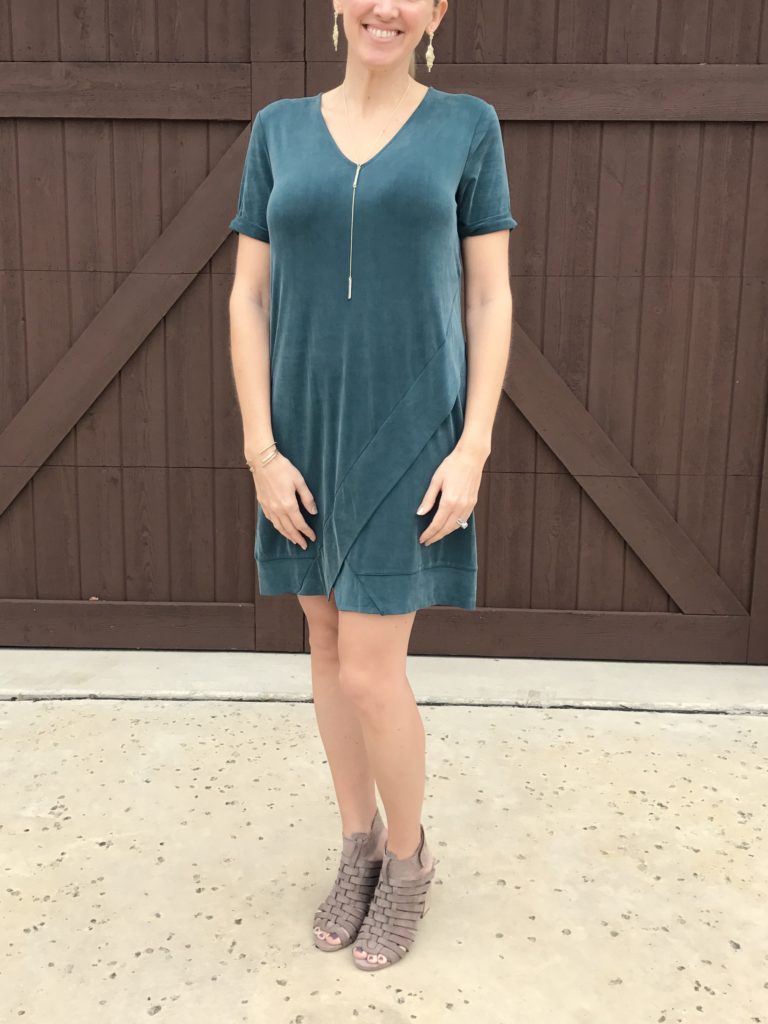 Whew, that was a lot of cuteness for one post! Hopefully you all got some great ideas from my little Changing Room Chat at Anthropologie! Until next week! Happy Shopping!

Learn more about Barrett & see all of her posts HERE.
Follow Wear it with Barrett on Instagram and Facebook.
**This post contains affiliate links. If you purchase I may receive a small commission. Thank you!**