Happy Easter everyone! The boys are so excited about the Easter Bunny coming this morning! One of our traditions is how the Easter Bunny hides their baskets somewhere obscure in the house and they have to find them when they wake up! That silly rabbit can be pretty tricky so it's a fun way to start the day! We are off to church with family after that and then brunch! I'm looking forward to all of the yummy eats and treats! I'm excited to share my favorite undergarments & beauty products with you today! I know how much I love hearing my friend's favorite bra and underwear recommendations and especially their favorite beauty products! So lets have a little friend to friend chat about my favorites.  I would love to hear some of your favorites too, so please leave me a comment! I went on a hunt for the best bra from my favorite brand.  I ordered 3 other highly rated bras to compare to my tried and true favorite… lets see how it all shook out.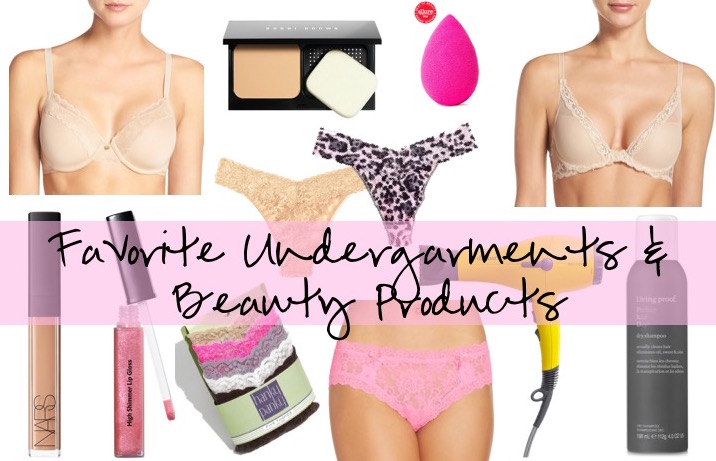 FAVORITE UNDERGARMENTS
Ladies, our bras make a HUGE difference in how we feel in our tops and dresses.  It is important and it is an investment because we wear them everyday.  I believe in buying a really good bra that fits correctly.  I encourage you to go get fitted if you haven't done that before or if you have had a significant weight change.  Your bra can really make you feel better in your clothes! OK, I digress… so this is my FAVORITE BRA that I wear pretty much everyday.  It works so well under t-shirts and has the perfect amount of support.  This is a full fit contour bra so it's perfect with just about any outfit.  It has 4.6 out of 5 stars with 196 reviews! I am a huge fan of a nude bra because you can even wear it with a thin white top!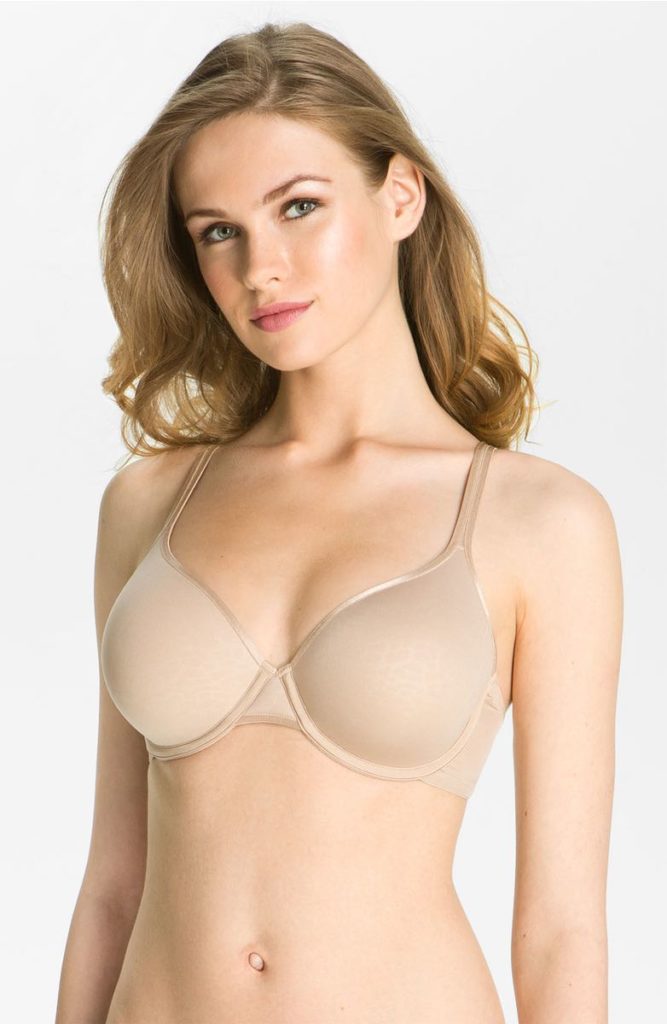 Next up is this BRA that has 4.7 out of 5 stars with 1,100 reviews! There are a lot of women walking around in this bra so I had to give it a try! I ordered the color called cosmetic and it's a nice neutral color.  This bra has a little lace which is always pretty! I really liked how lightweight it felt and it is really a pretty bra.  This would be a great bra to wear with a v-neck t-shirt.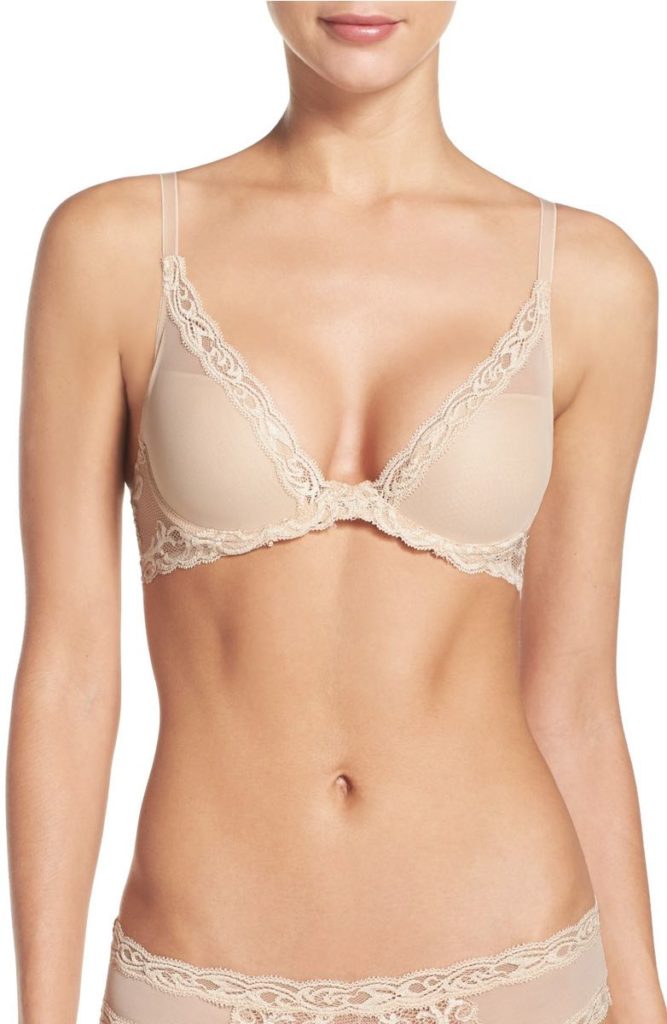 This t-shirt BRA is really pretty and I ordered it in the cafe color.  It has 4.7 out of 5 stars with 428 reviews! It has narrow lace straps and contoured underwire cups.  This is probably my second favorite pick! I really like this bra and it looks great under a t-shirt!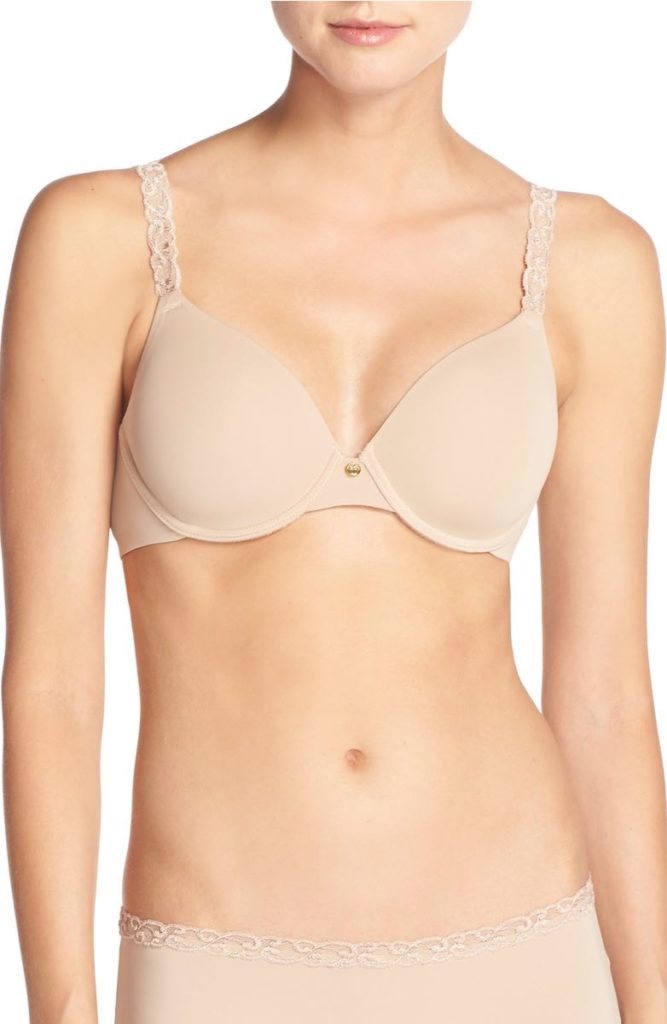 This BRA is really pretty in the cafe color with its sheer scallop trimmed accents and full coverage.  It also has 4.7 out of 5 stars with 447 reviews! I really like this one and I like how skinny the straps are.  I could see the texture of the lace at the top on a fitted t-shirt, but it would be fine under most things.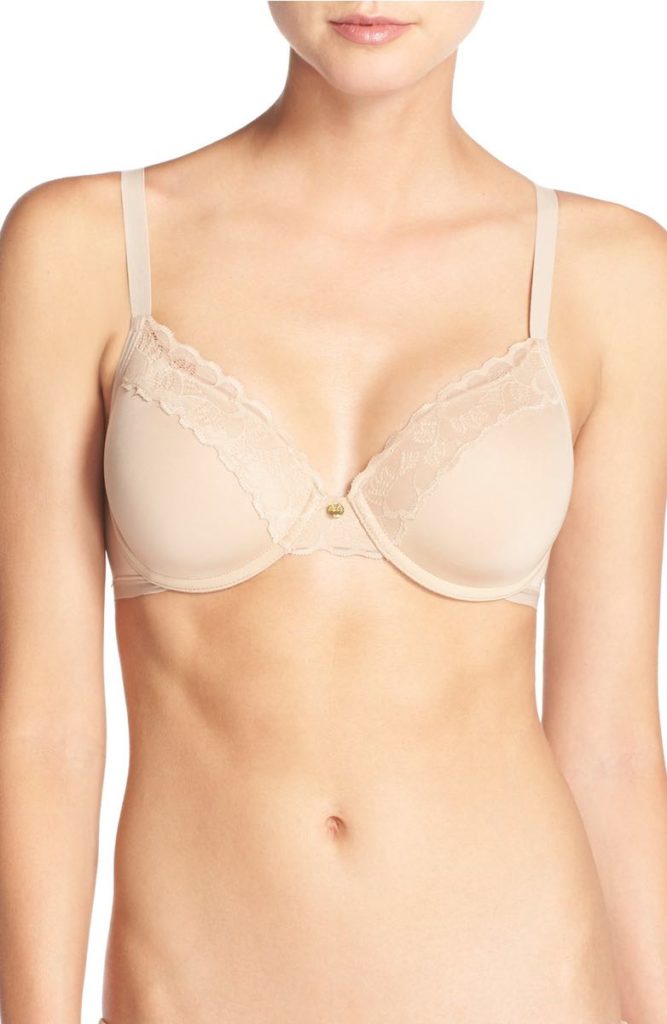 Next up, the unmentionables! These are also super important because we can NOT have panty lines ladies! There are really comfortable options that will free you from worrying about your panty line! In case you don't already know about these thongs, allow me to introduce you to the most comfortable and beautiful underwear! Again, I am a huge fan of nude because you can wear them under your white denim and you won't be able to see them! I workout in these because you can't see them under my tight athleiure wear! If you want to order one pair to try, THESE are the BEST! The chai color is the perfect neutral! They are one size fits 2-12 and they also offer them in petites and plus sizes too! They make a wonderful gift because everyone loves them and you don't have to know their exact size! 😉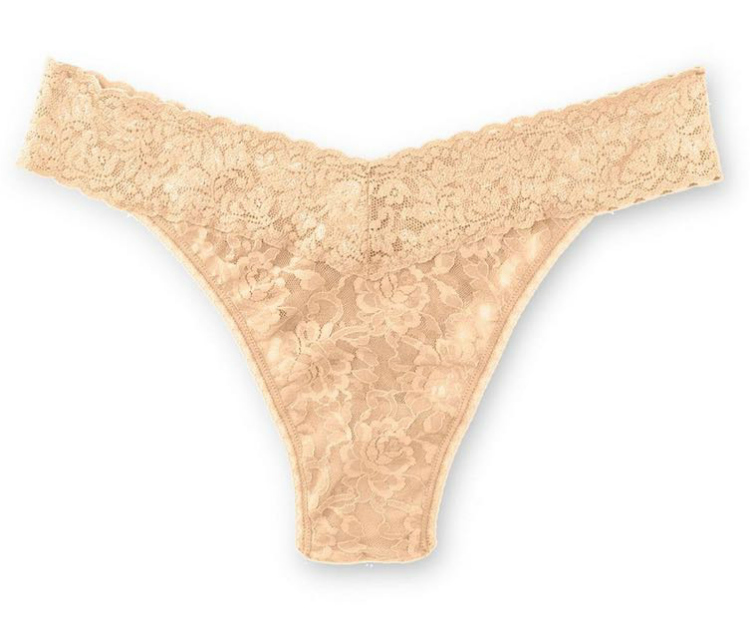 I personally prefer the original rise but a lot of people love the LOW RISE THONG.  You can't go wrong!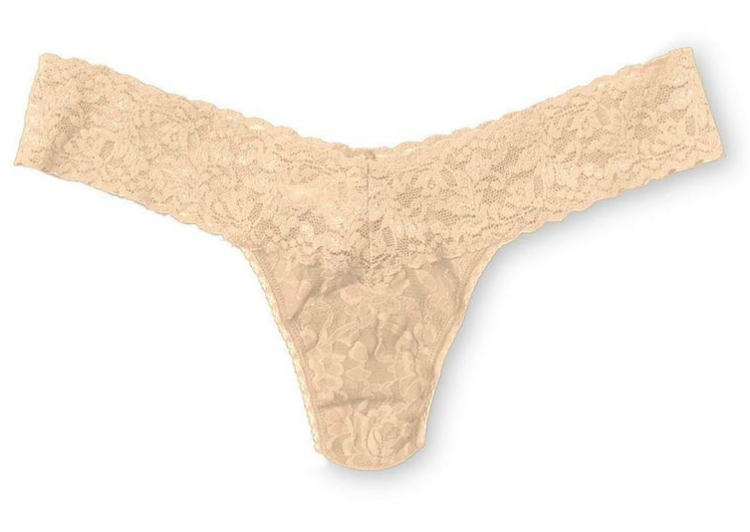 They come in tons of beautiful colors and fun patterns! If you are really lucky, you can find them on sale! Here is a fun pattern that's on sale! Original rise HERE, low rise HERE. (image is the original rise version)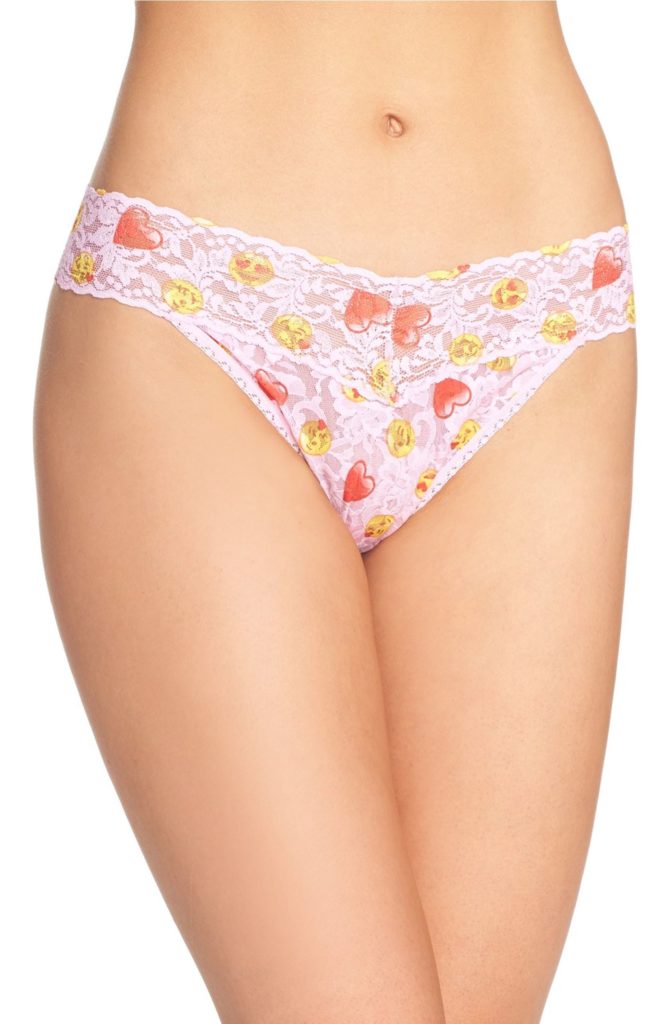 I love animal print, especially in pink and black! How pretty are THESE?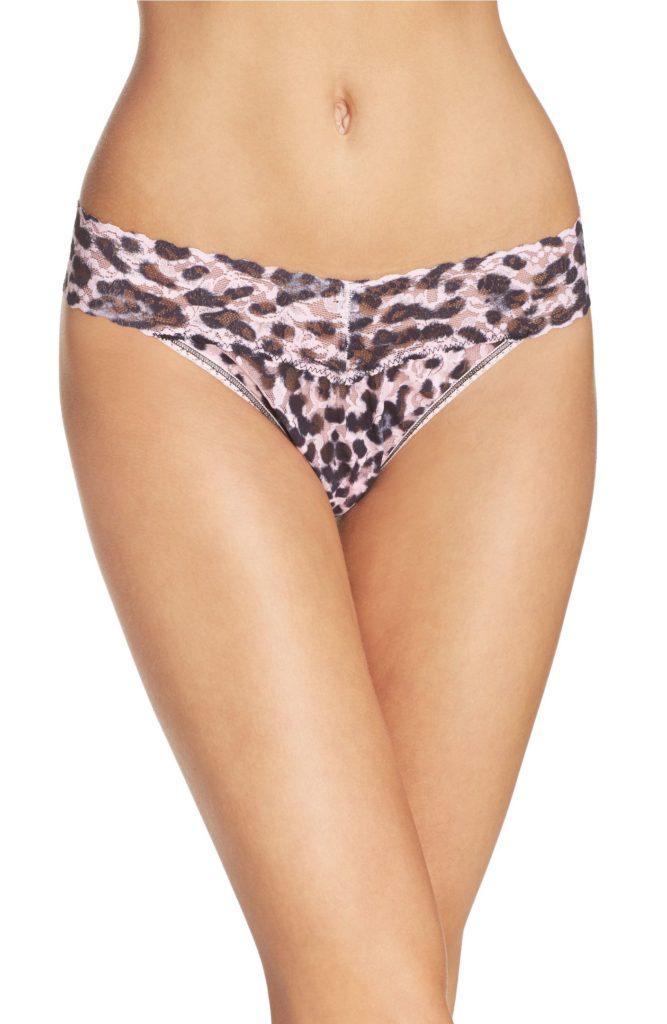 This 5 PACK will save you money if you like all of these great colors!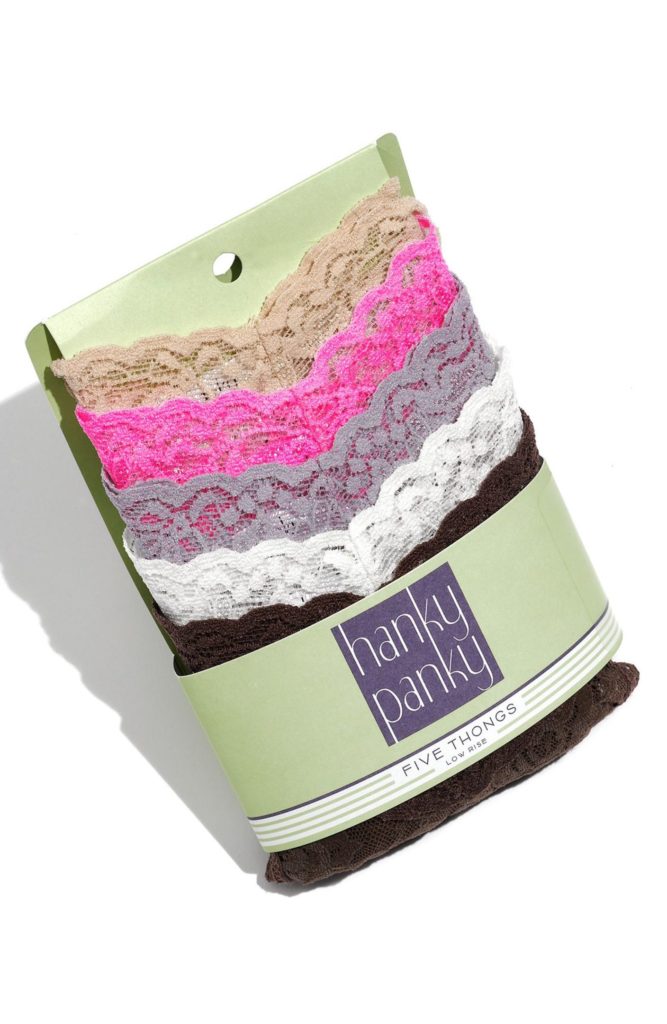 The CHEEKY HIPSTER is my favorite if I don't want/need to wear a thong.  I have tons of these and this pair is actually on sale! Hurry if they have your size, these won't last long! They don't show a panty line with jeans or looser clothing.  The cheeky hipster does come in sizes and fit true to size.  HERE are all of the color options in these that are regular price!
favorite BEAUTY PRODUCTS
Since we all have our favorite products that we use, I thought I would show you some of my products that I use! I swear by this DRY SHAMPOO, it literally cleans your hair! It is also great to apply before you curl your hair to give you more texture!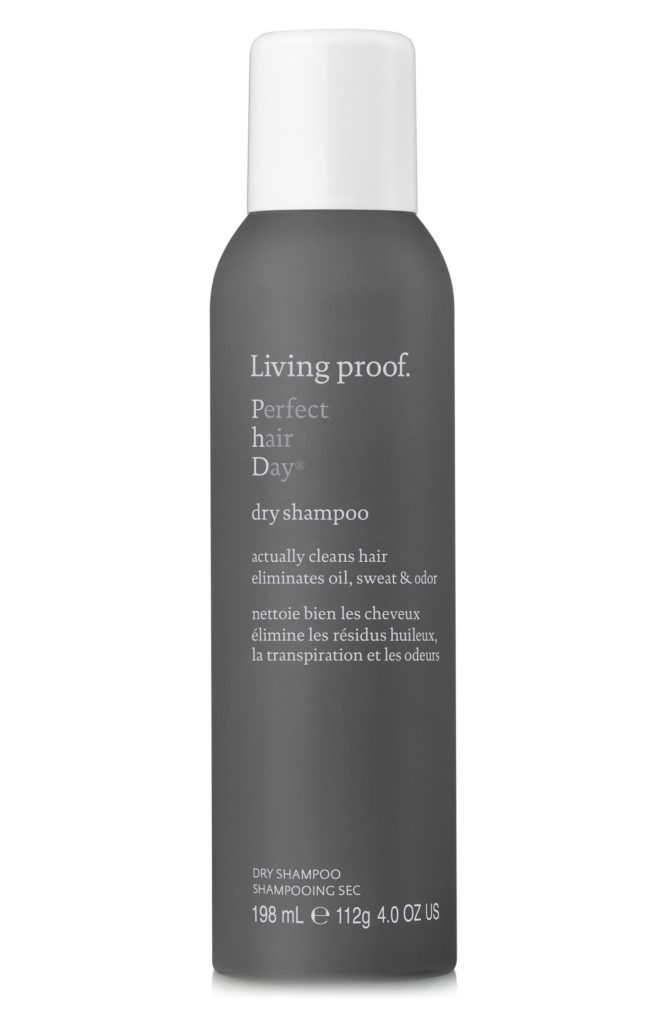 I have the best nail tech ever and she uses OPI products.  I have found that their nail polish lasts the longest on me and I can get over a week out of a normal manicure.  Meaning, not gel or powder, just regular nail lacquer.  They just released the Fiji collection and I love both of the pink choices.  Find the entire collection HERE.  I shared my fresh manicure on social media with you guys this week, here is the picture. =)  I love the creative names that they come up with for the polishes!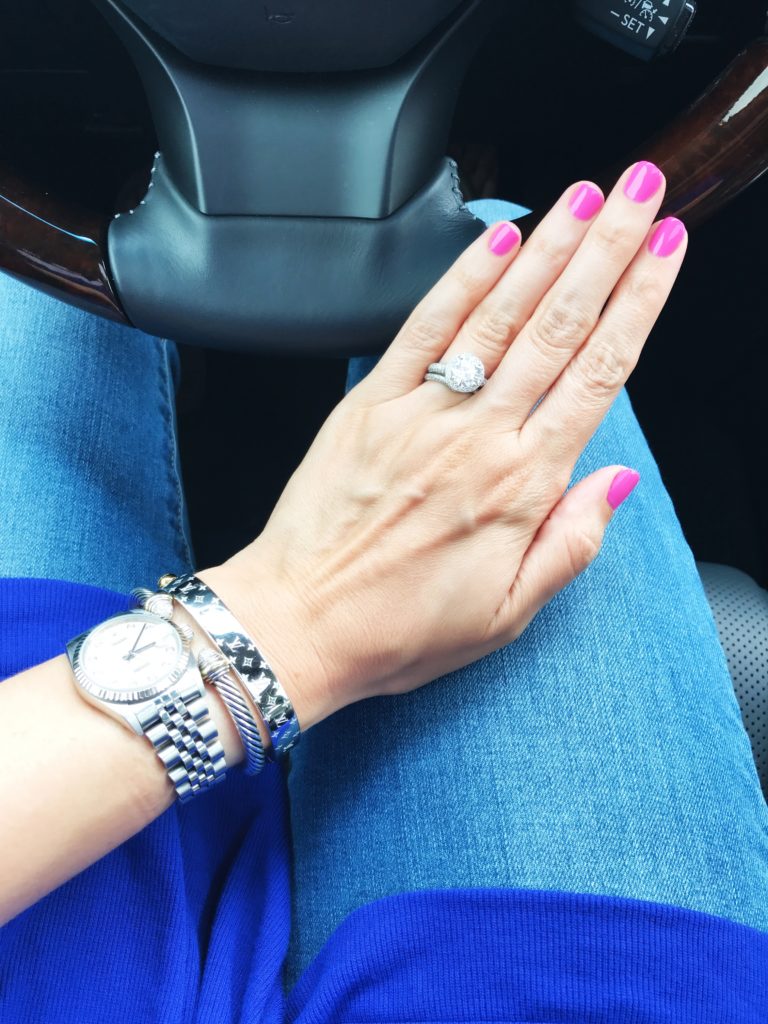 I have been wearing the same PERFUME for years! What can I say? I am a creature of habit and I just love this one! It's very vanilla and not too overpowering.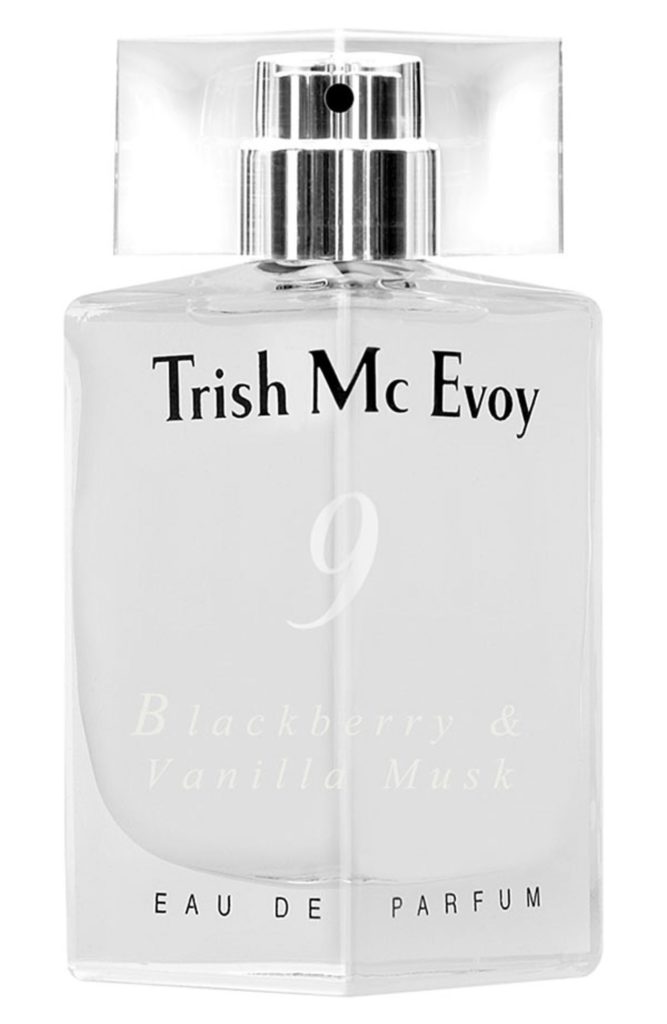 I recently switched concealer and I have to tell you how much I love this CONCEALER! It doesn't crack or get all gunky and it goes on wet and when you apply it, it turns kind of powdery.  It's really great! I use the vanilla color.  It has 4.6 out of 5 star reviews and it doesn't disappoint!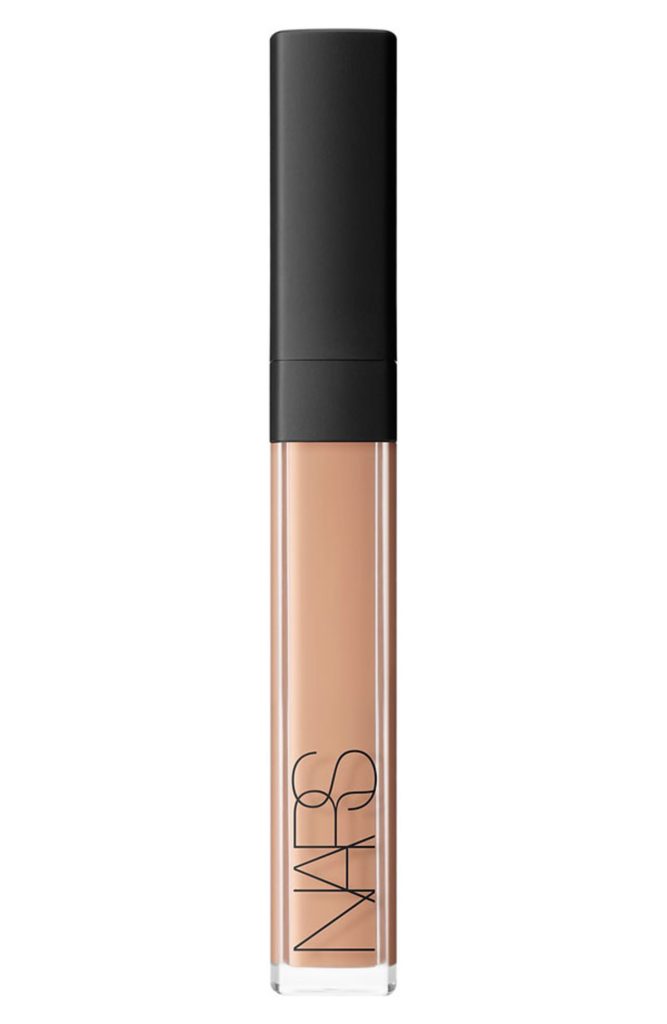 I use the amazing, awesome and wonderful BEAUTYBLENDER to blend the concealer or my CC cream.  It would work great with liquid foundation too! This is a must have beauty tool and it would make a fantastic gift for any woman!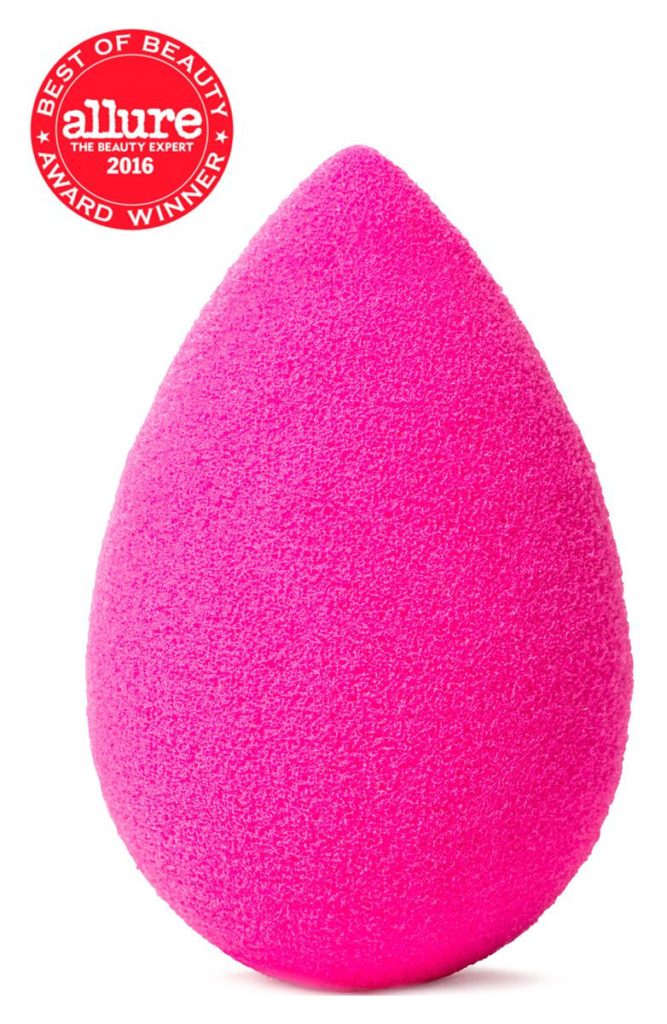 I don't wear a ton of makeup and a liquid foundation has never agreed with me.  I prefer a powdery look and I have used this awesome POWDER FOUNDATION for years! I use the warm sand color.  I apply it dry but you can also get the sponge damp and apply it wet for a little more coverage.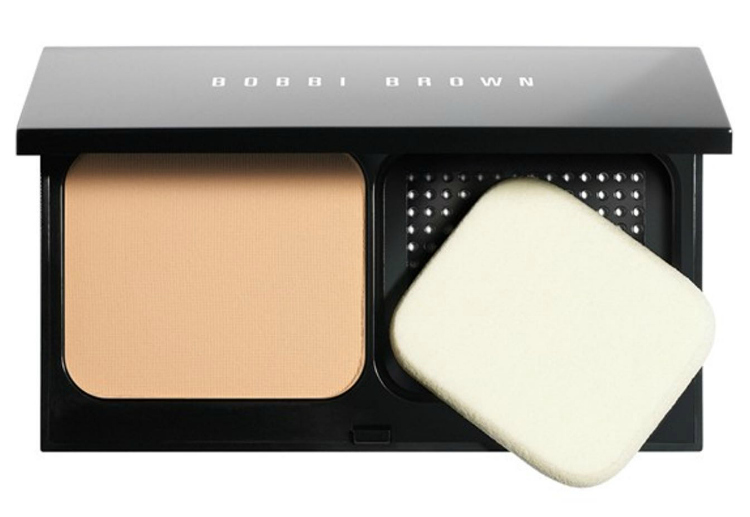 Anastasia is the leader in eyebrows and this PALETTE has everything you need to have your best eyebrows! It has stencils with directions for how to do your eyebrows with the angled brush, brow shadows, brow wax and my favorite eye shadows that work great under your brow bone.  It comes in blonde or brunette.  This is a must have!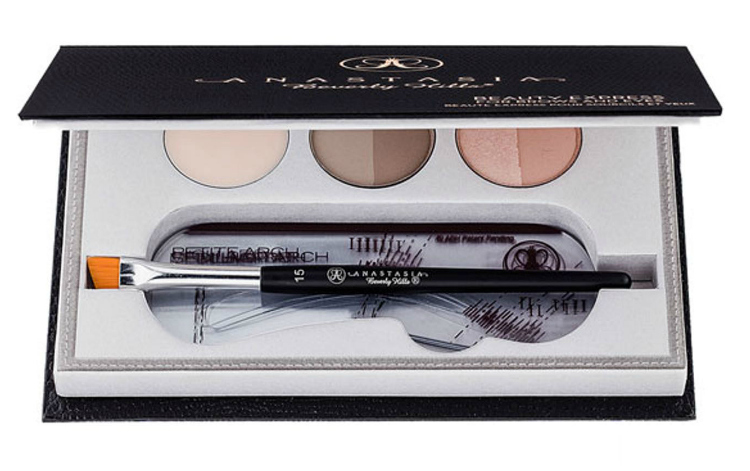 My favorite GEL EYELINER comes in lots of pretty colors, but I use black ink.  I love how smoothly it goes on and it stays on really well too! This is the BRUSH I use to apply it.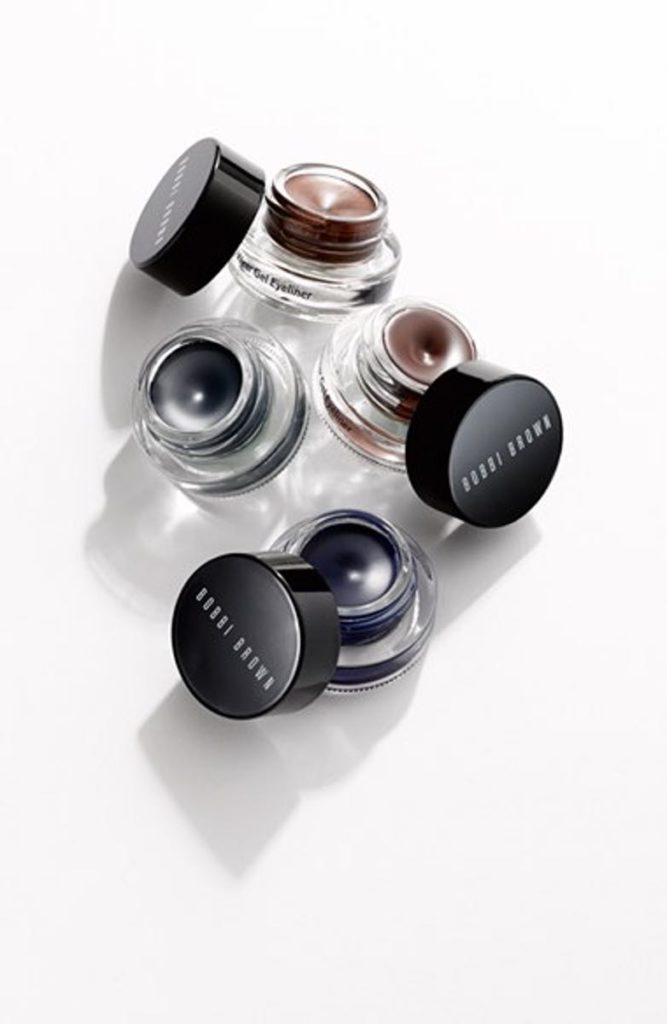 They also make my favorite LIP GLOSS! Bellini is my favorite shade because it gives me lots of shimmer with just the right amount of color.  It's one of their best sellers!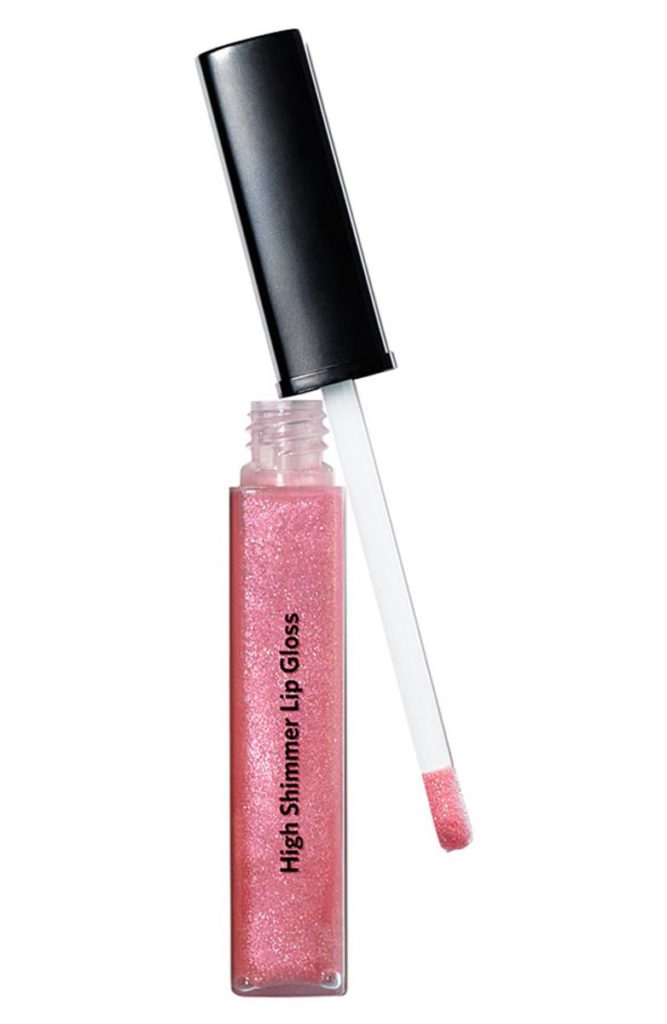 Lastly, I want to talk about my hair products.  I am a huge fan of Living Proof's products, especially in the Restore line.  This line is designed to repair dry and damaged hair.  I have noticed a huge difference in my hair since using their products! I love the mask treatment for a good deep, once a week conditioner and the instant repair is really great for split ends.  It also makes your hair silkier, stronger and softer.  I also love the smell of all of their products.  It isn't overpowering at all.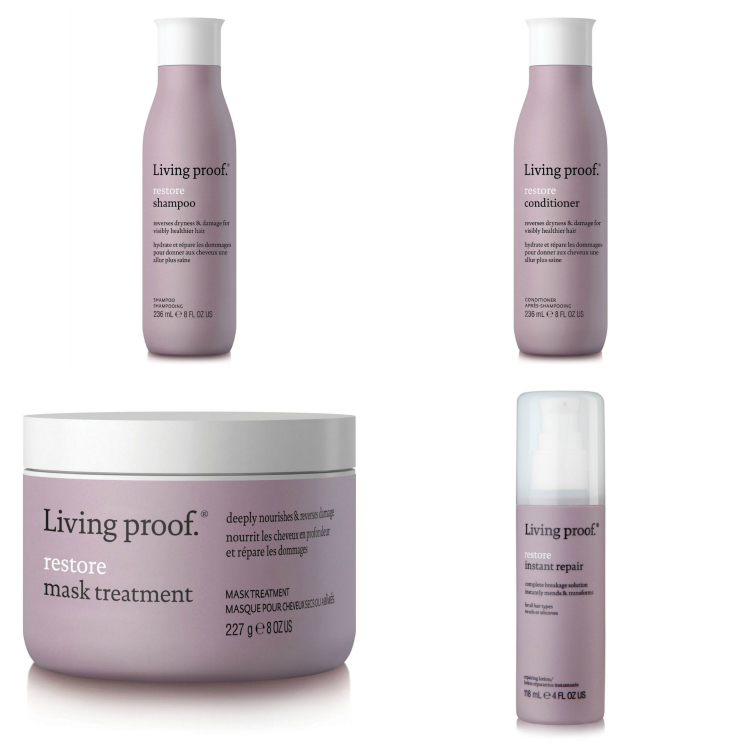 SHAMPOO | CONDITIONER | MASK TREATMENT | INSTANT REPAIR
The most important thing to me is my blowdryer! I've had lots of them over the years and then I went to Drybar and fell in love with the BUTTERCUP! I purchased one and it takes less time to blow dry my hair and I don't regret the investment at all! It has great reviews too! I insist on traveling with it too, it is a must have for me!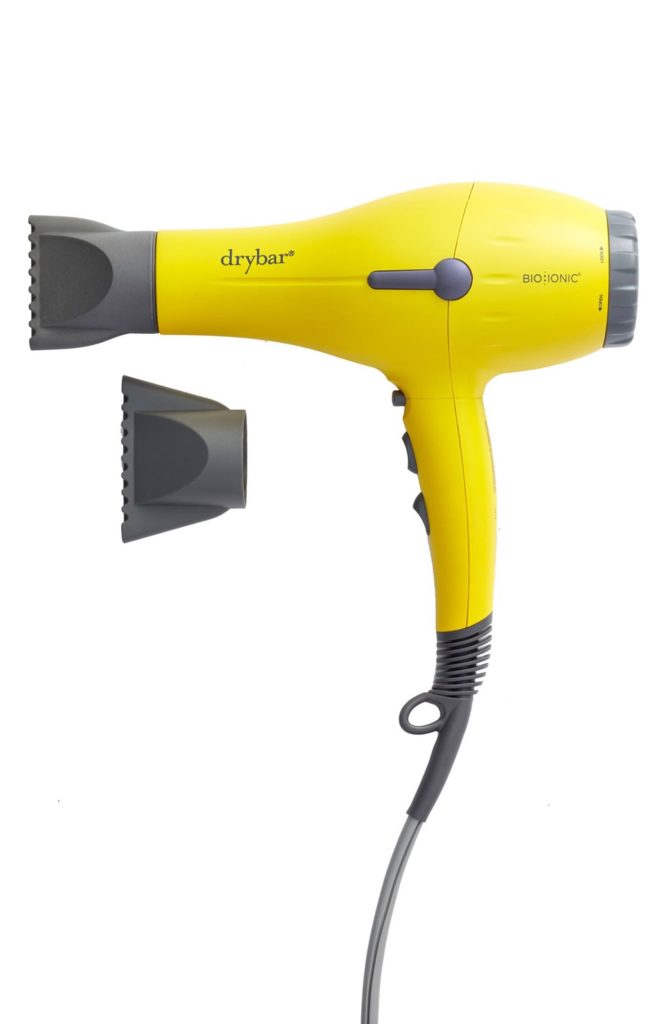 I hope you enjoyed my favorite undergarments & beauty products.  Cannot wait to hear about yours!
I hope everyone has a very Happy Easter and enjoys time with friends and family! I hope I survive my boys eating too much candy and chocolate! Wish me luck! 😉


Learn more about Barrett & see all of her posts HERE.
Follow Wear it with Barrett on Instagram and Facebook.
**This post contains affiliate links. If you purchase I may receive a small commission. Thank you!**