I had to do a bonus post this week because I was so excited about some really fun finds at Francesca's!  Check out all these must have trendy tops at crazy affordable prices. I am also sharing two amazing pairs of pants, one is from Spanx (yes, the most amazing faux leather leggings from Spanx that have fantastic reviews) and the other is the cutest pair of jeans under $60!
I picked out my favorite tops from Francesca's! Their prices are so good! They also have some hilarious cards for Valentine's Day, etc.  I love a good card and I didn't know how great their cards were! They have a great promotion online right now so get ready for some great deals! They are offering buy one, get one 50% off on regular price clothing and Valentine's Gifts & Cards along with free shipping over $60 when you add to your cart.
My favorite find is this SWEATSHIRT (ONLY $34)! My hair is covering part of it in this picture, sorry! It says #MOMLIFE and I had to have it! It was only fitting to have a picture with my boys pulling me in opposite directions! C'est la vie!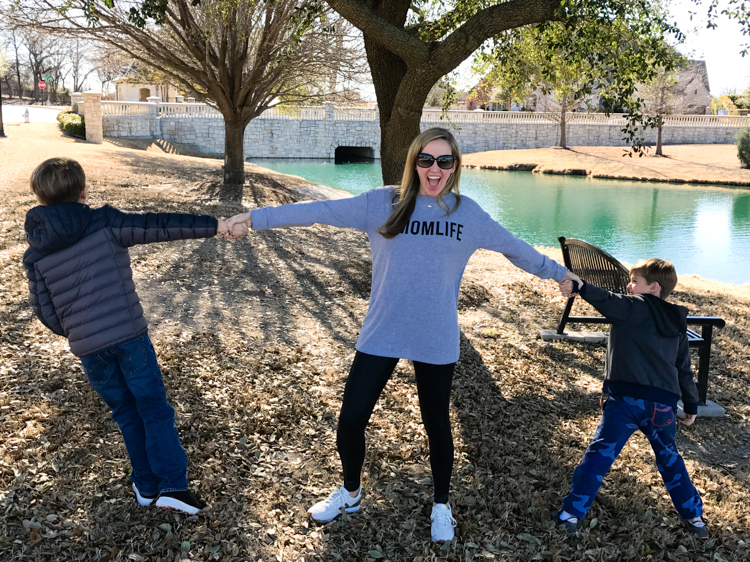 This SWEATSHIRT is french terry and oh so soft! I am wearing a small and I still think it's generous enough (I normally wear a medium).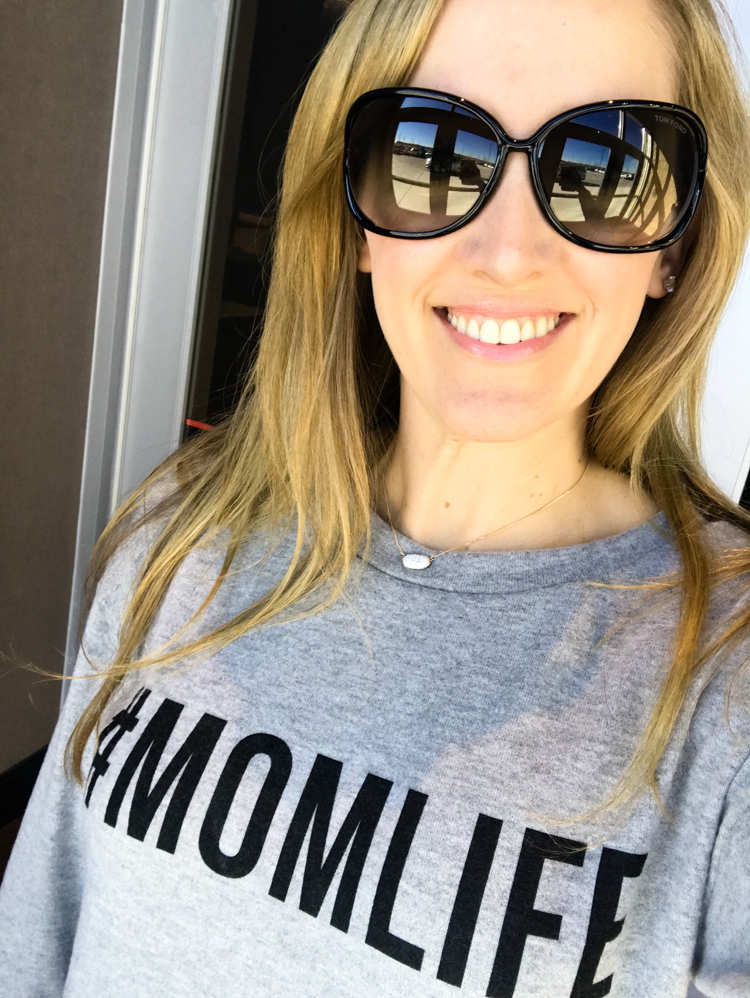 I am wearing the awesome SPANX FAUX LEATHER LEGGINGS that I mentioned! They are also available in gunmetal and plus size too! They feel so good because they hold in your tummy so you don't have to! You could easily dress these up or wear them really casual like I am here.  These sell out often, so if they have your size, grab them while you can! They have 4&1/2 stars out of 166 reviews! They are an investment piece but totally worth it!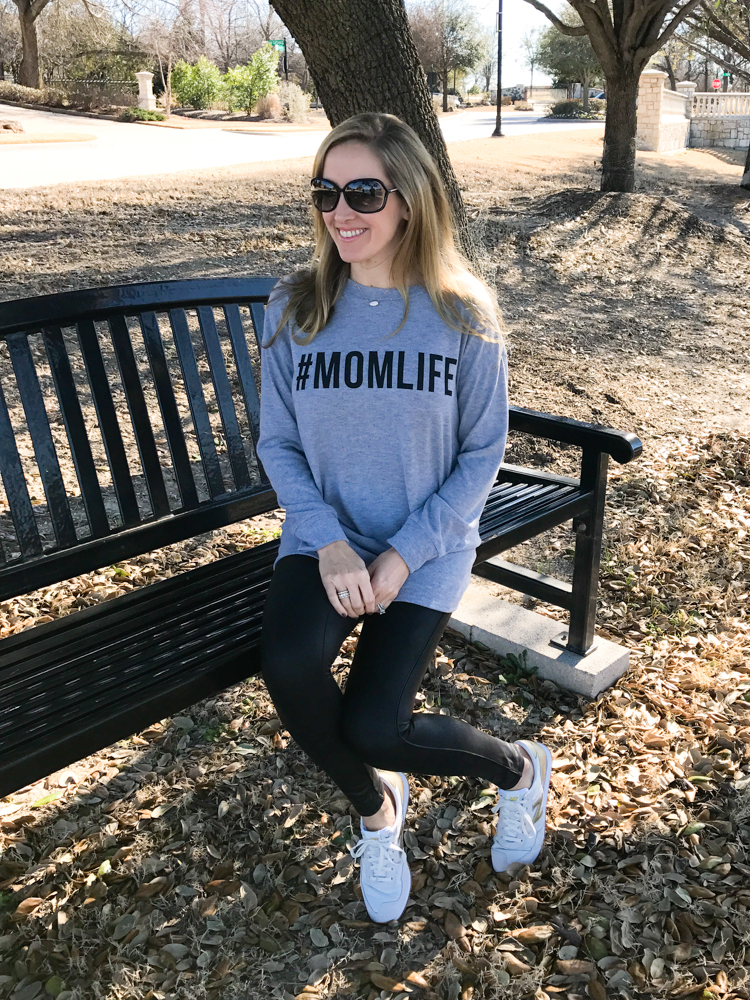 These are my favorite SNEAKERS, SUNGLASSES, EARRINGS and NECKLACE.  Here's a close-up of the way the fabric looks on the leggings.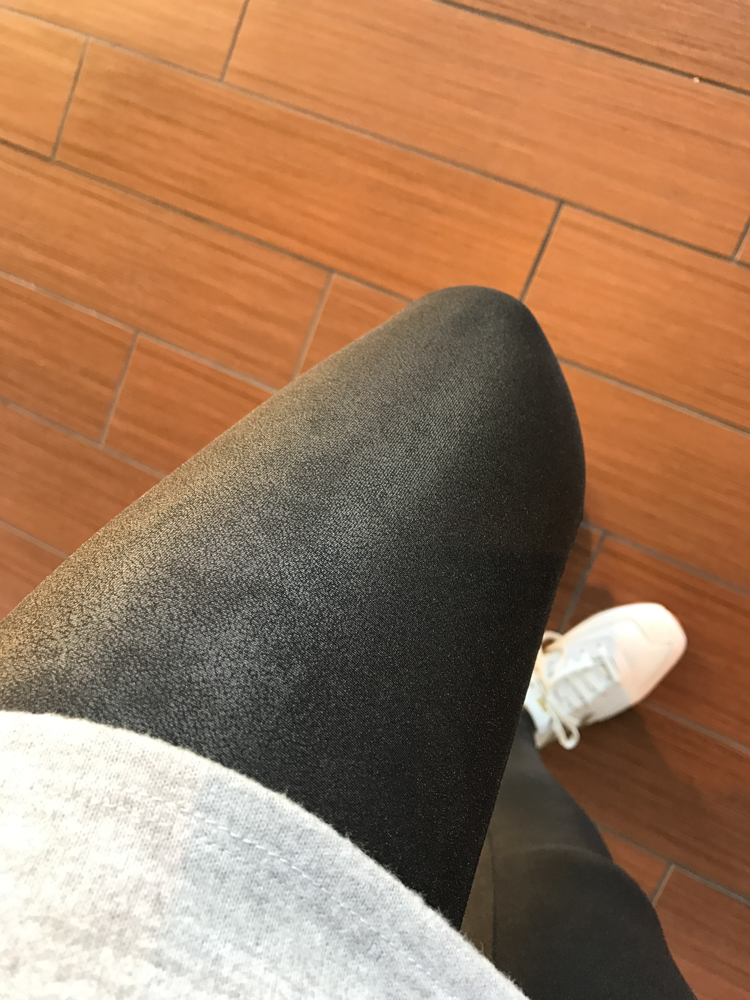 The other amazing top I purchased is this X NECK TOP (ONLY $28)! I got it in black because it will look great with any color pants or denim.  It is available in tons of colors though! It is one of their best-selling tops and I can see why! The fit is forgiving and very comfortable!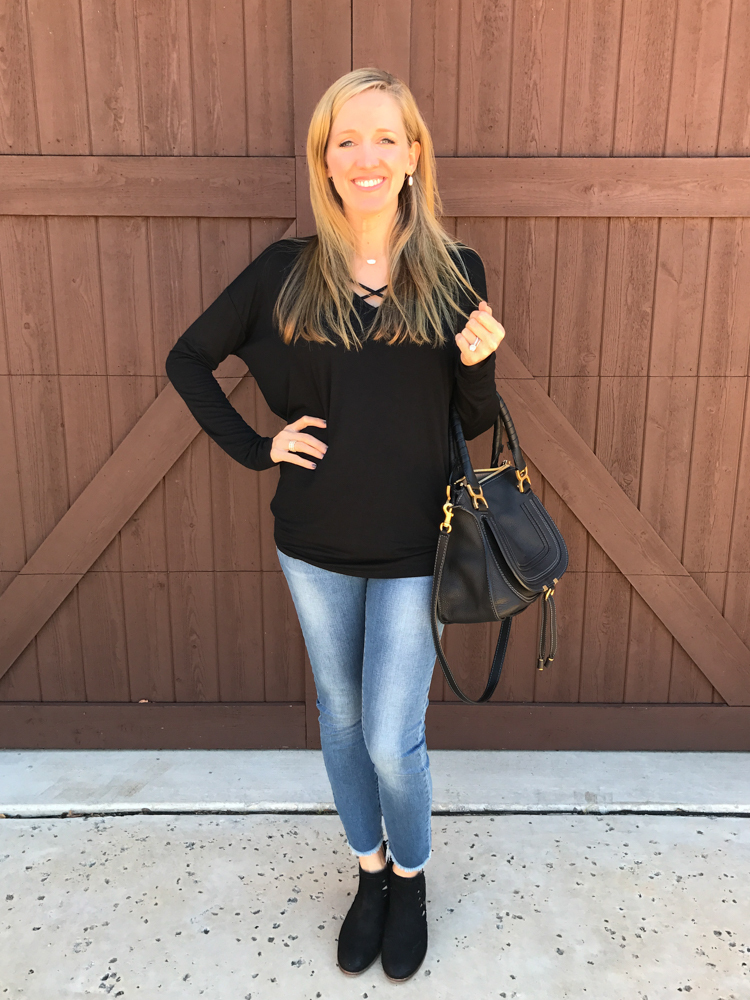 I love the X detail at the neckline! It will also look great under a jacket or sweater since you will still get to see the X detail.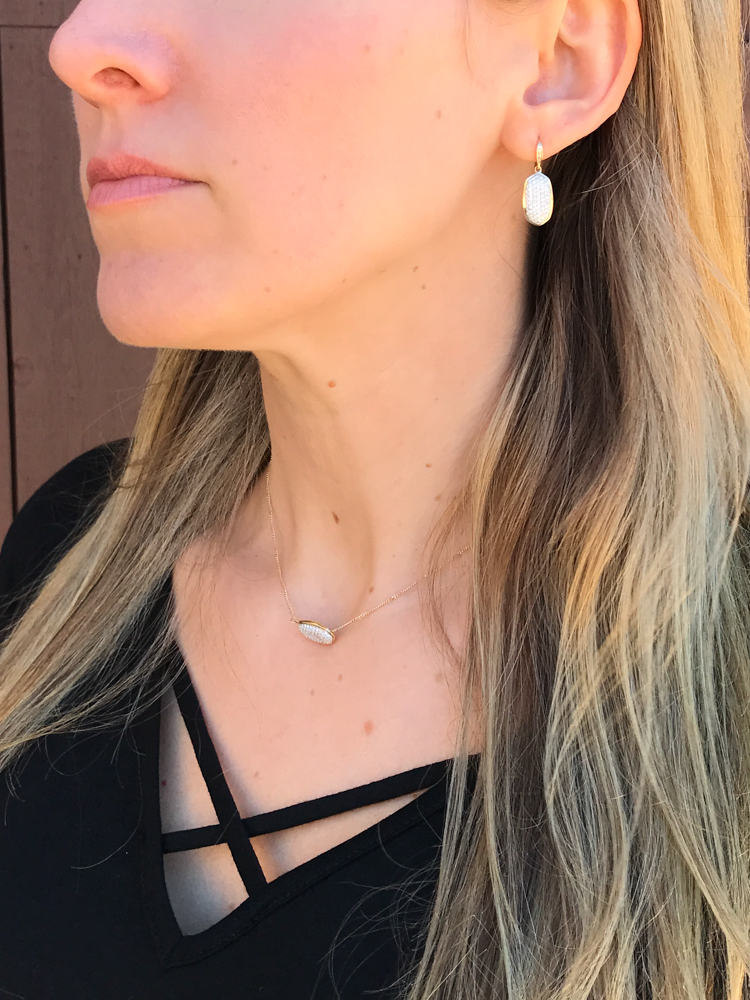 I wanted to show you the "bat sleeves" on the shirt because that's what creates the relaxed silhouette.  It's still more on the fitted side around your hips which is nice because you can wear it long and loose or pull it up on your hips and pouf it a little like I am in this picture.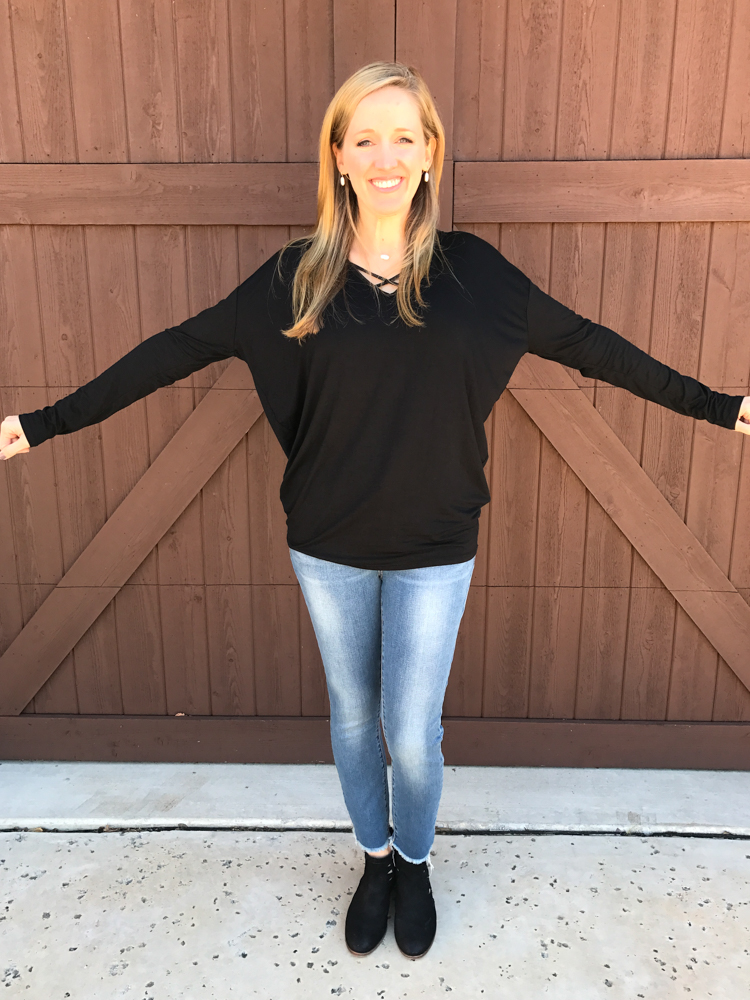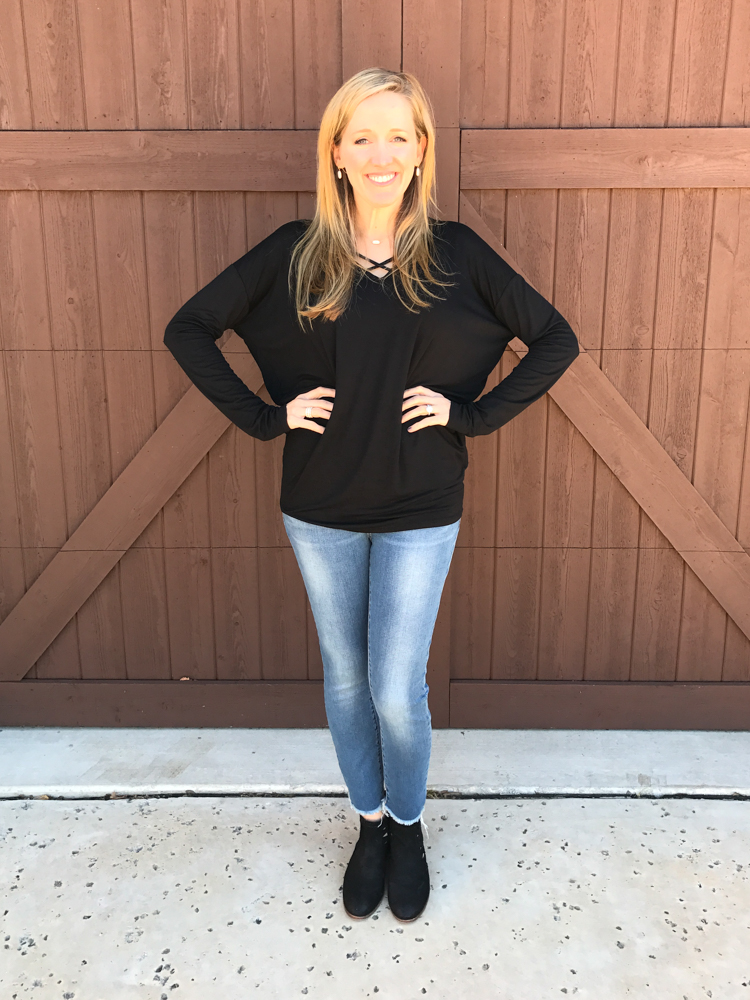 I would like to take this opportunity to formally introduce you to my new best friend, in case you haven't met… my Chloe! I recently got this PURSE and I haven't carried anything else since she arrived! That's all I have to say about that, just wanted to be sure you two knew each other! 😉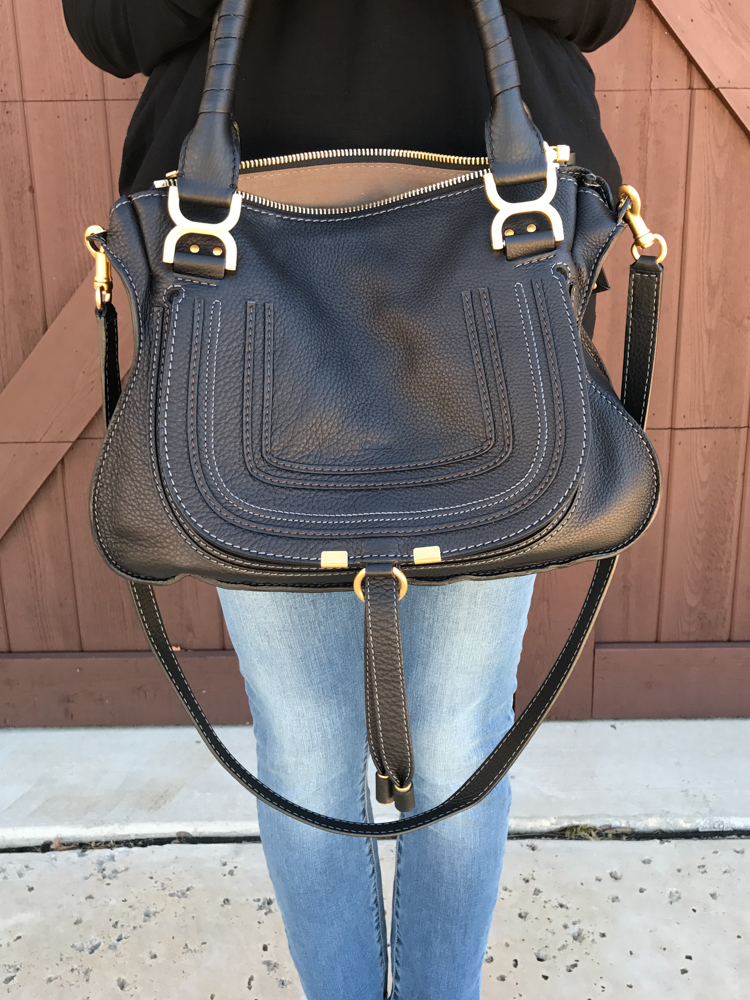 These JEANS are an awesome find and they are under $60! The denim is really soft and slightly stretchy! I am really liking this new brand.  I featured a black distressed pair from the same line HERE.  I didn't size down in this pair like I did with the black ones, but they will stretch out a little with wear, so if between sizes, size down.  I love the frayed edges and again, they are super comfy!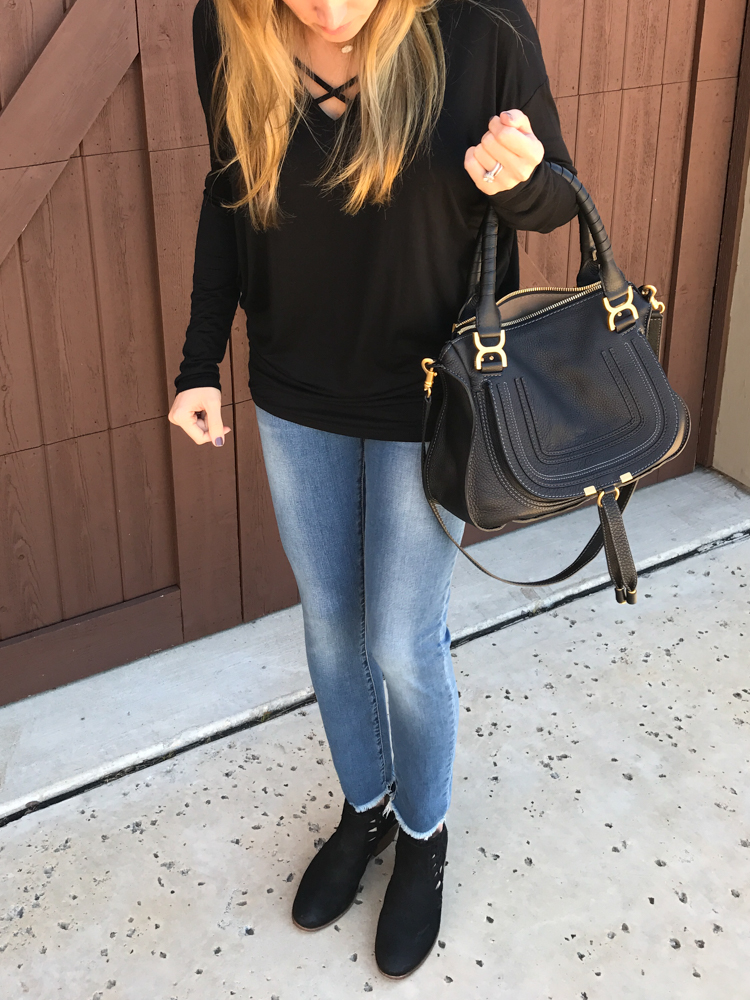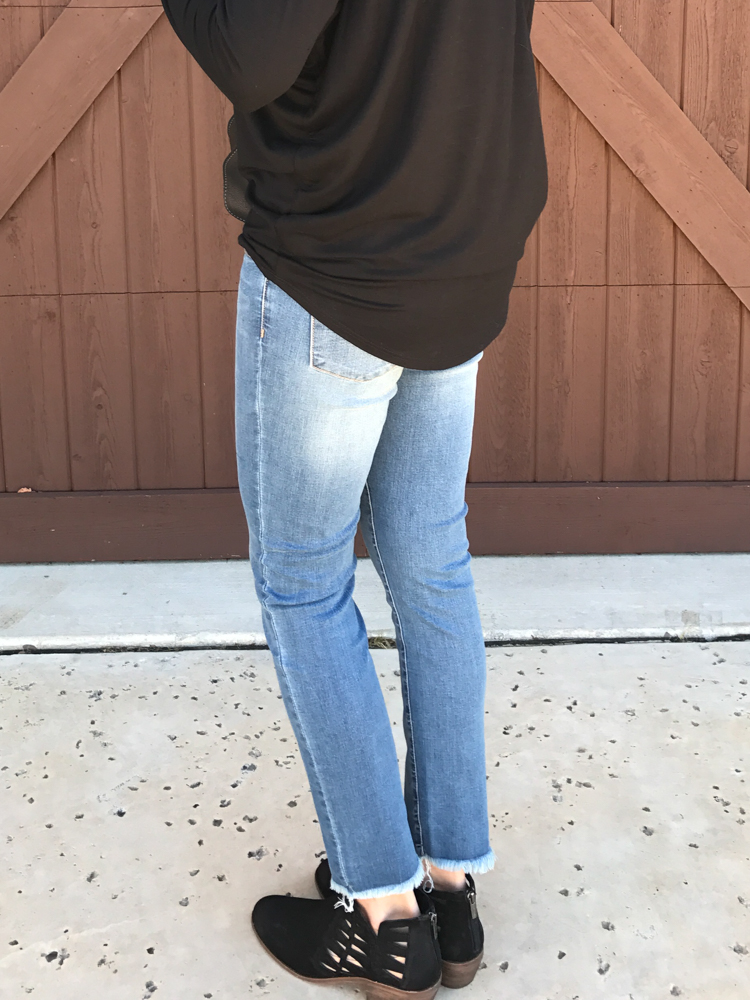 I am still smitten with these BOOTIES and they are on SALE! They are very comfortable and I think the cutout details on the side are so fun! The zipper up the back is my favorite detail though!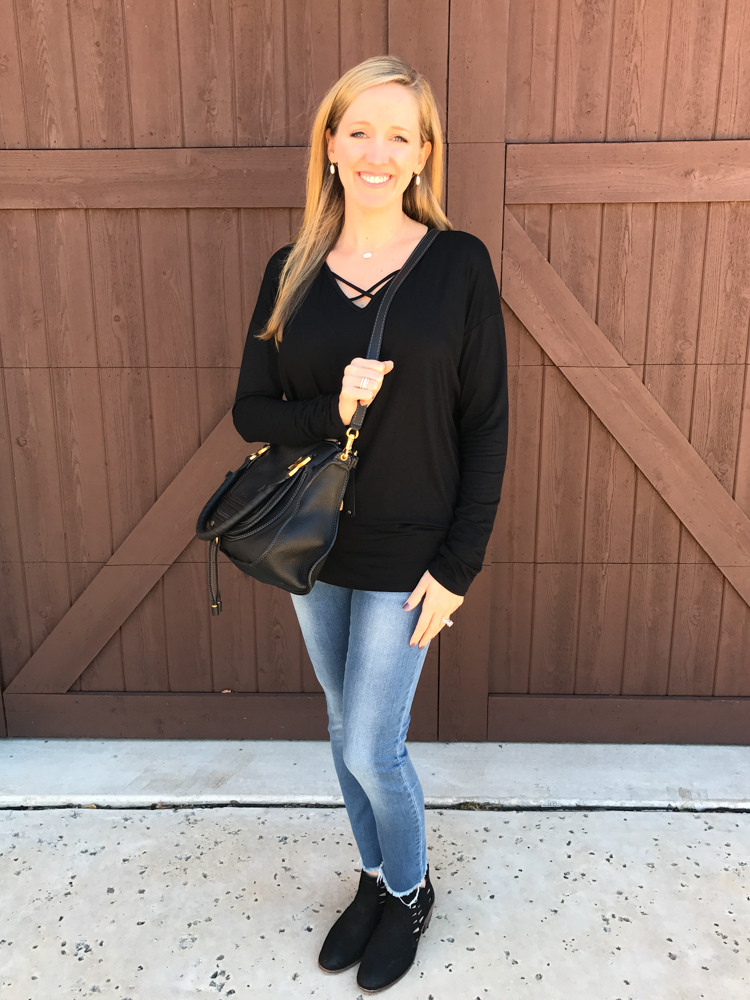 There are several other really cute tops from Francesca's that I wanted to show you… first up is this cute SWEATSHIRT (ONLY $34)!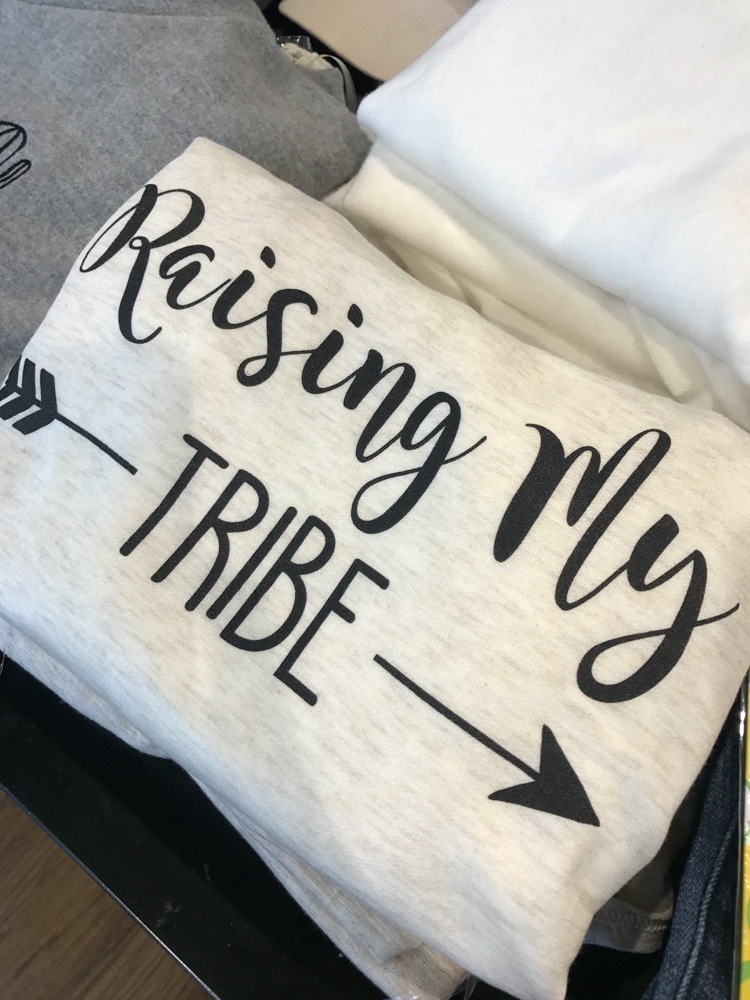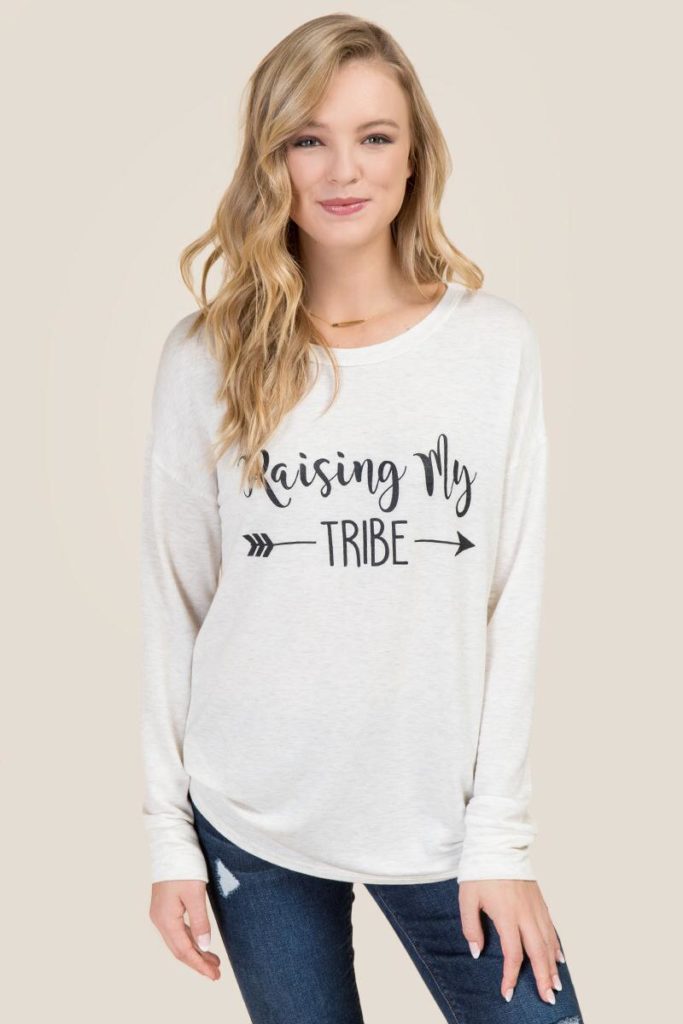 Next up is this scoop neck COLD SHOULDER TOP (ONLY $28), it has 5 star reviews!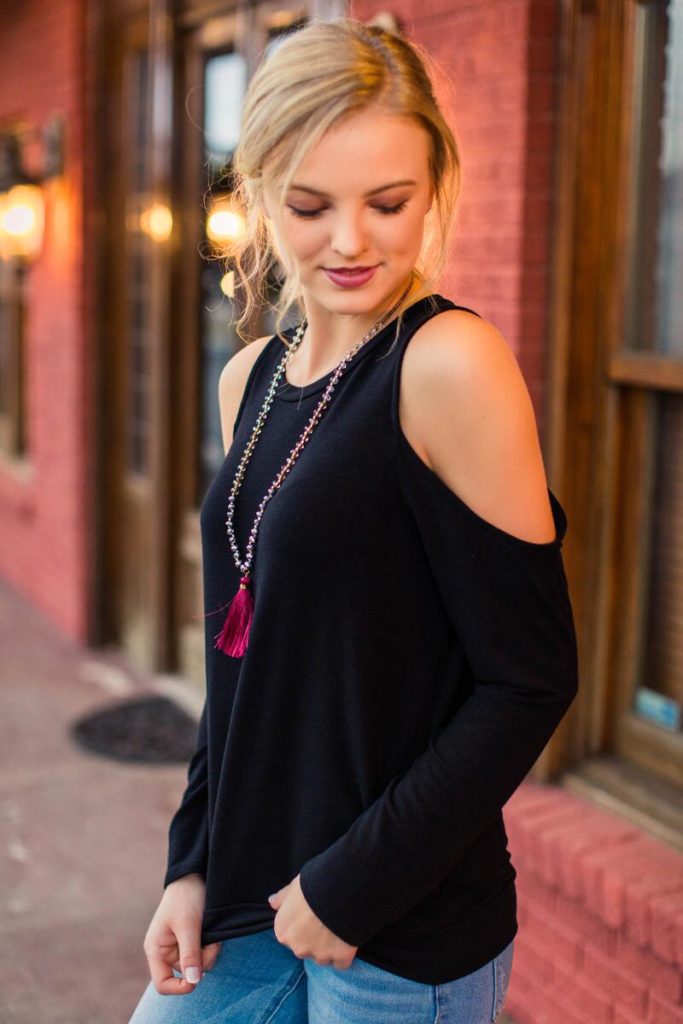 I love this RUFFLE SLEEVE KNIT TOP (ONLY $34) so much! It looks great with a long necklace and is available in several colors.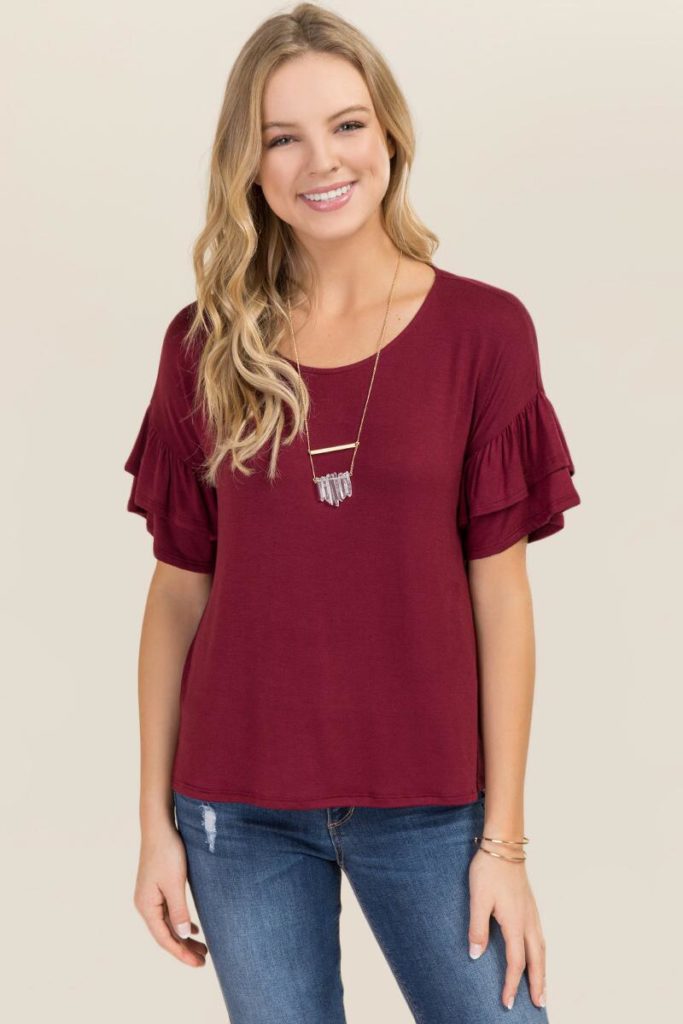 Last, but not least, is this STRIPE PEPLUM TOP (ONLY $34).  Don't I look so young in these pictures? Ha ha! They are obviously not me! =)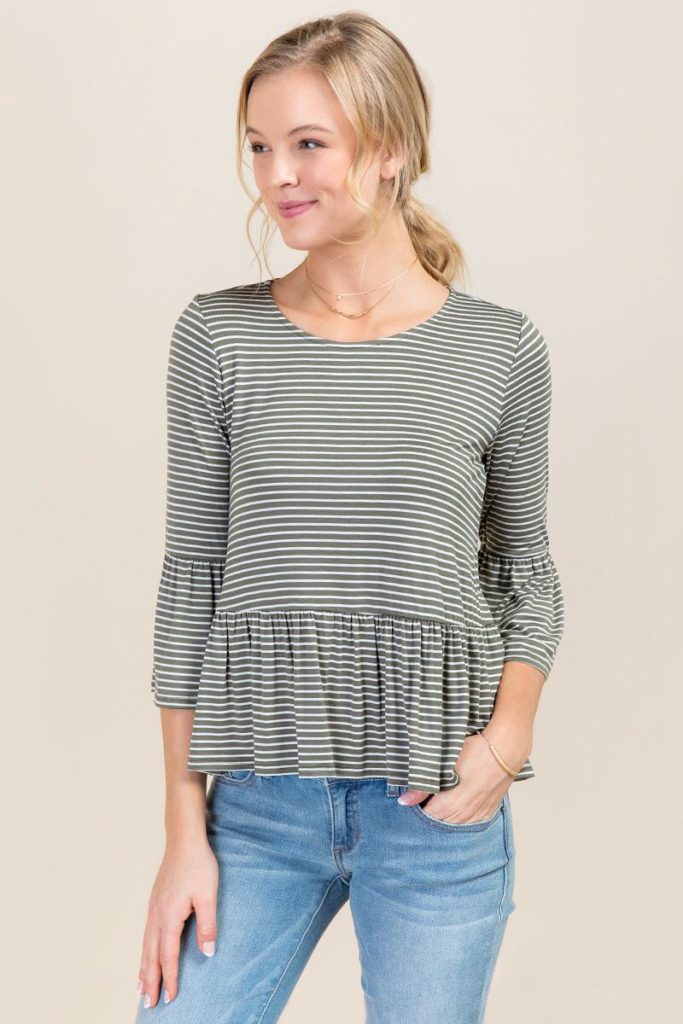 So, how amazing are these must have trendy tops at crazy affordable prices?! All these cute shirts are $28 or $34 so with the buy one get one 50% off sale you can get 2 shirts for as low as $42!!! ($21 each) AND if you spend $60 you get FREE SHIPPING!  Such a steal!
Y'all, I have a deal to share with you! You know those awesome FAUX LEATHER TOTES from Nordstrom? Well the Grey/Ivory one went on sale this morning! It's only $31.98!!! Hurry, these things tend to sell out quickly! Check out the reviews, almost 5 stars out of 765!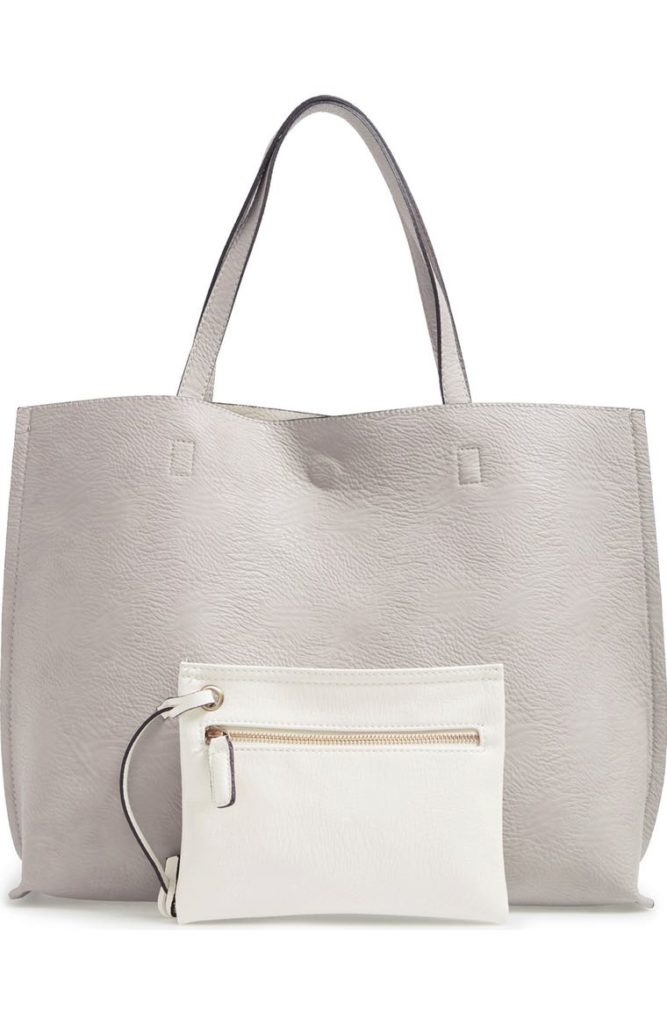 Ok, now for the awesome Valentine's Cards! I got one of these for my hubby, but I am not telling you which one. 😉 Excuse the crudeness, but they are really funny!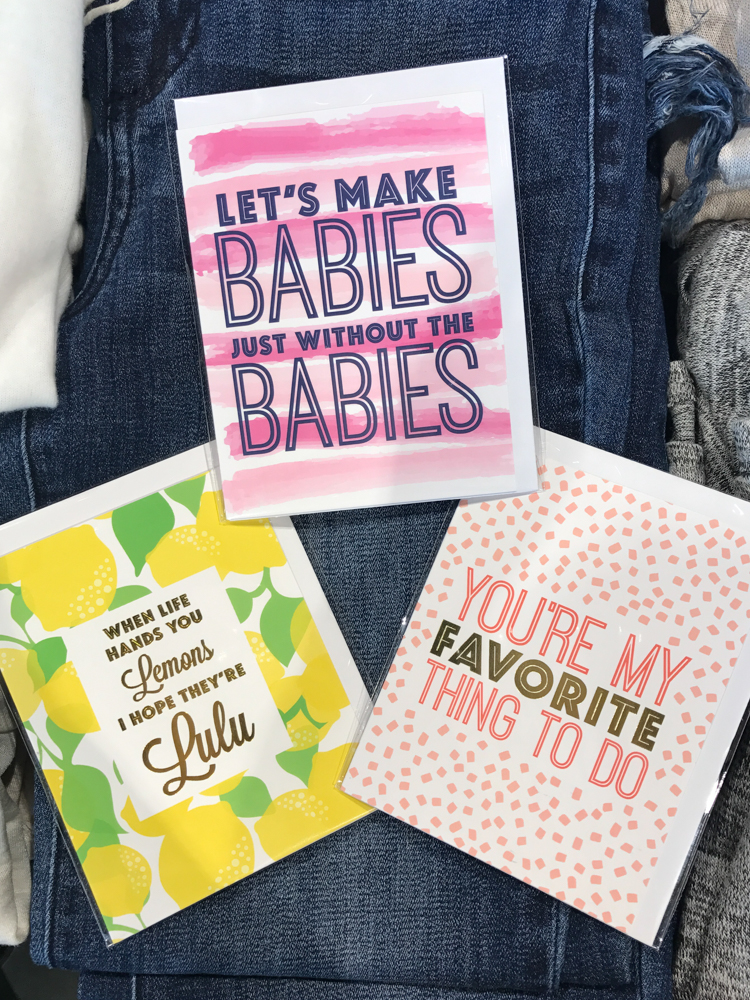 How hilarious is the "Lulu Lemons" card! I think I literally laughed out loud! As a Lululemon addict, this is a must have card for that special friend who also loves Lululemon! Find it HERE.  BABIES card is hilarious! Sorry but the Favorite thing to do card is gone.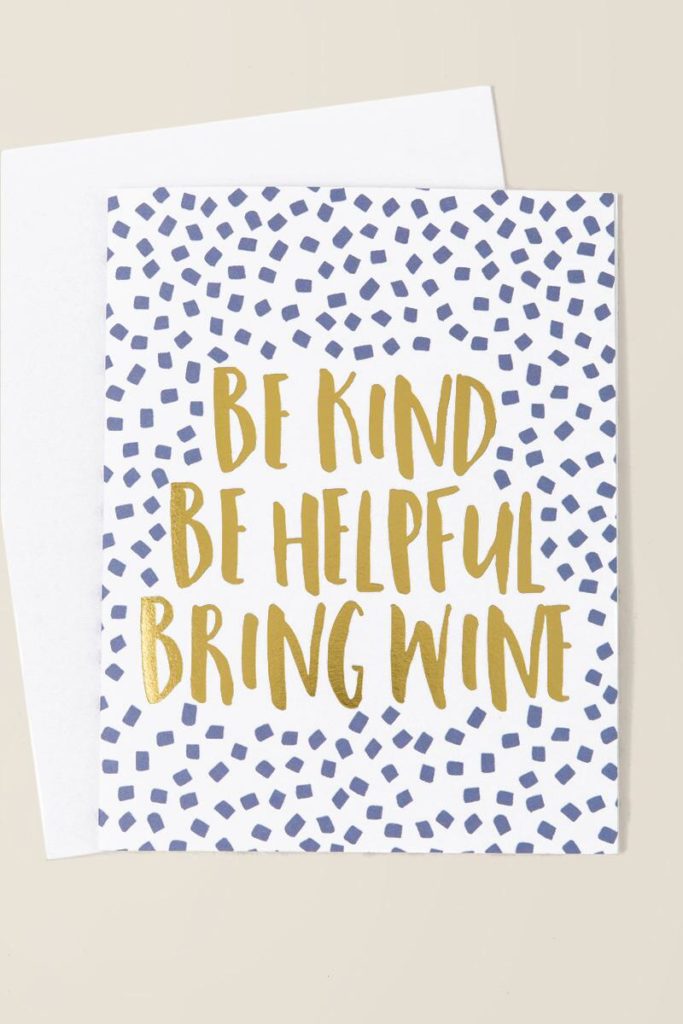 How great is this WINE CARD?! On sale too!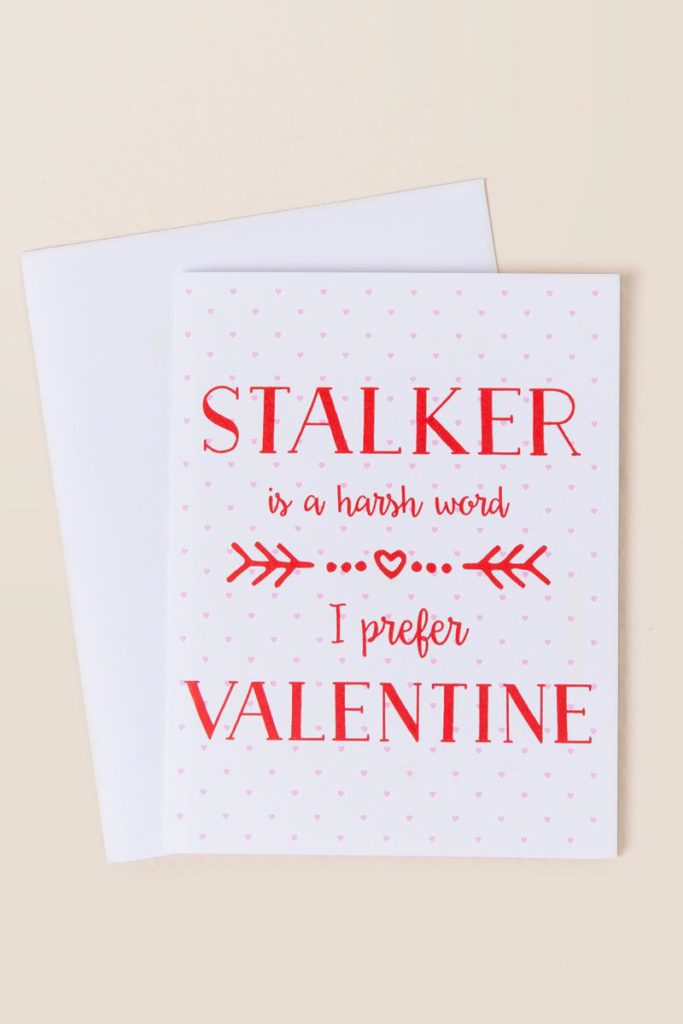 Another funny Valentine's Card, lets hope you aren't really a stalker though.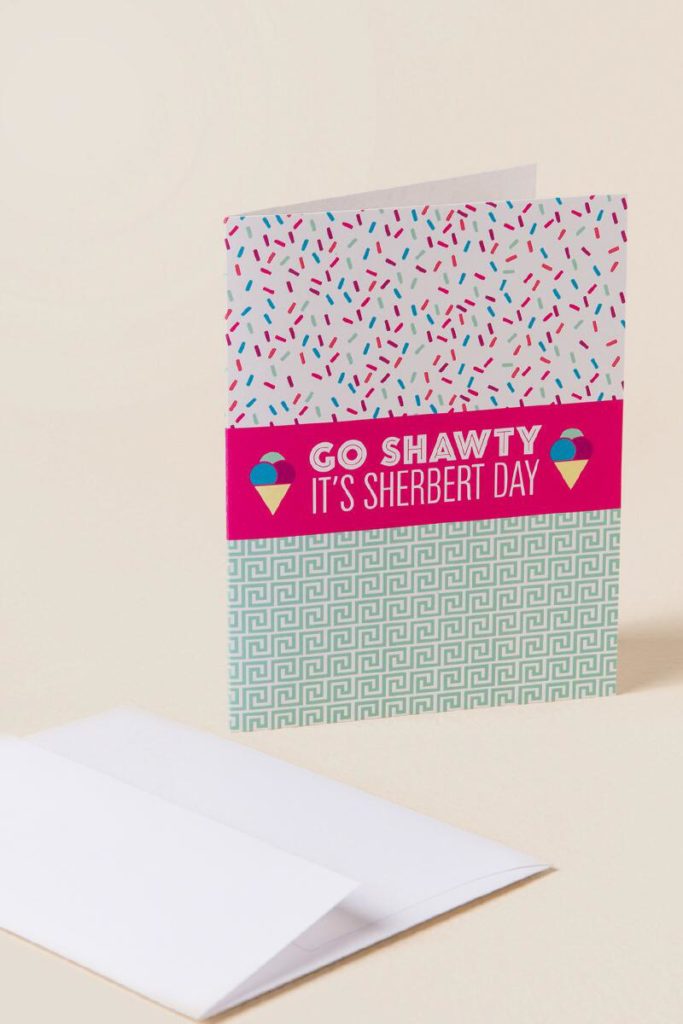 Again, I seem to save the best for last… this might be the funniest BIRTHDAY CARD ever!!! I hope I'm not the only one who gets the joke because it's too funny! Anywho, I hope you all enjoyed the bonus post today! I had fun shopping for myself, I mean for YOU! See you on Sunday!

Learn more about Barrett & see all of her posts HERE
Follow Wear it with Barrett on Instagram.
**This post contains affiliate links. If you purchase I may receive a small commission. Thank you!**