Hey Everyone! Since it is officially Fall now, even though in Texas it is still in the 90's, I thought it would be fun to share tons of Fall wardrobe goodies! I've been shopping all week to bring you my favorite finds for the Fall! So get ready for a HUGE Fall Roundup! This time of year is by far my favorite! I am so ready for long sleeves, jeans and layers! I'll show you my favorite Fall Clothes, Accessories and Shoes! There are also lots of great things that are on sale this weekend! Even some great Tory Burch deals! Today is the last day for Triple Points at NORDSTROM.  I always feel better buying a bigger ticket item when I know I am getting so many points that turn into Nordstrom Notes that allow me to treat myself for all of the shopping I did! Isn't Nordstrom the best? They have the best customer service, best selection and so many of my favorite brands in every category!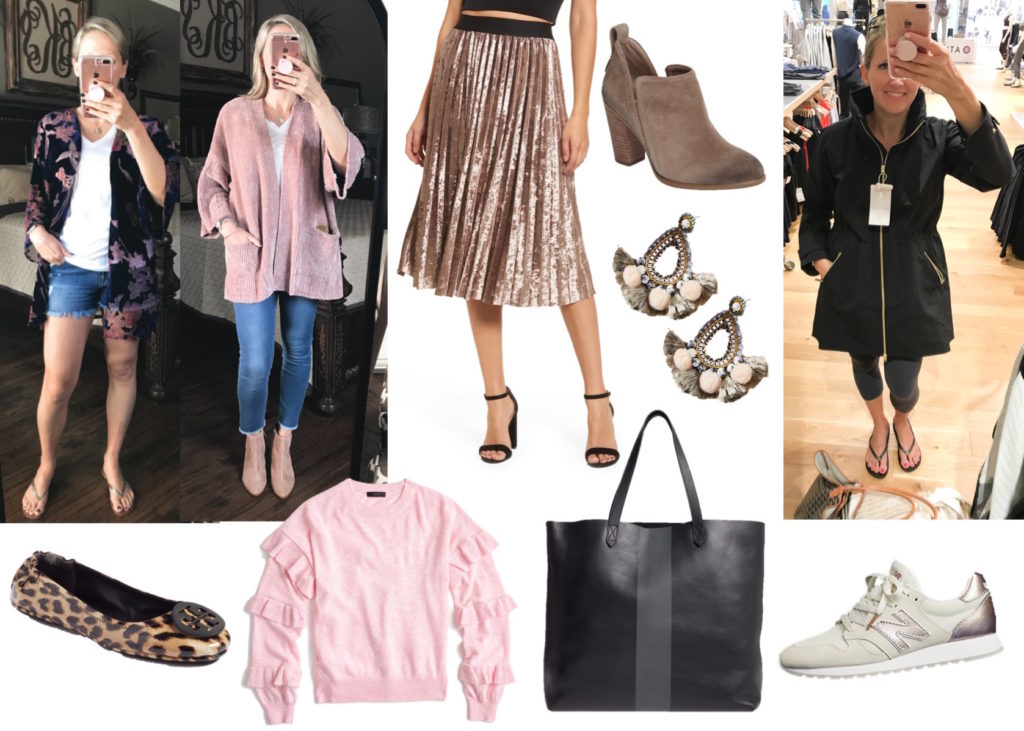 I think we should start with some of my favorites from the week! This velvet burnout KIMONO is so pretty in person! I had to have it! You can wear it with shorts (the ones I'm wearing are sold out) and a looser t-shirt, or with JEANS.  I paired it with my favorite high waisted jeans and TANK.  You could also put a long sleeve, fitted white shirt with this and it would transition you into cooler weather.  Here it is with shorts and the bottom right shows you with jeans.  LOVE!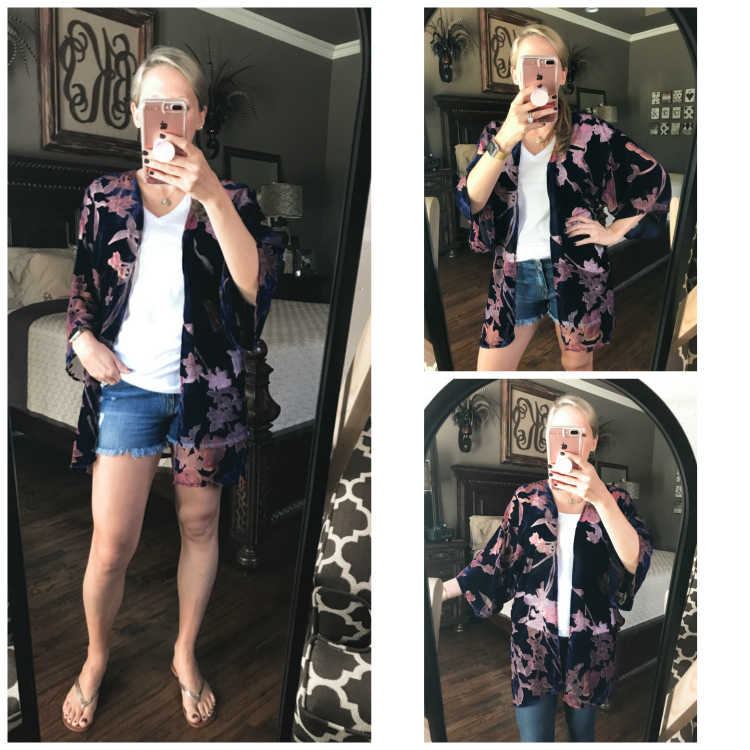 I featured this amazing CHENILLE CARDIGAN last week and mine arrived so here it is on me! It is scrumptious and the coziest thing ever! I love the sheen of the chenille too and this color is so pretty! It also comes in navy or moss! This was another must have for me! It also makes me happy that it coordinates with my blush BOOTIES! 😉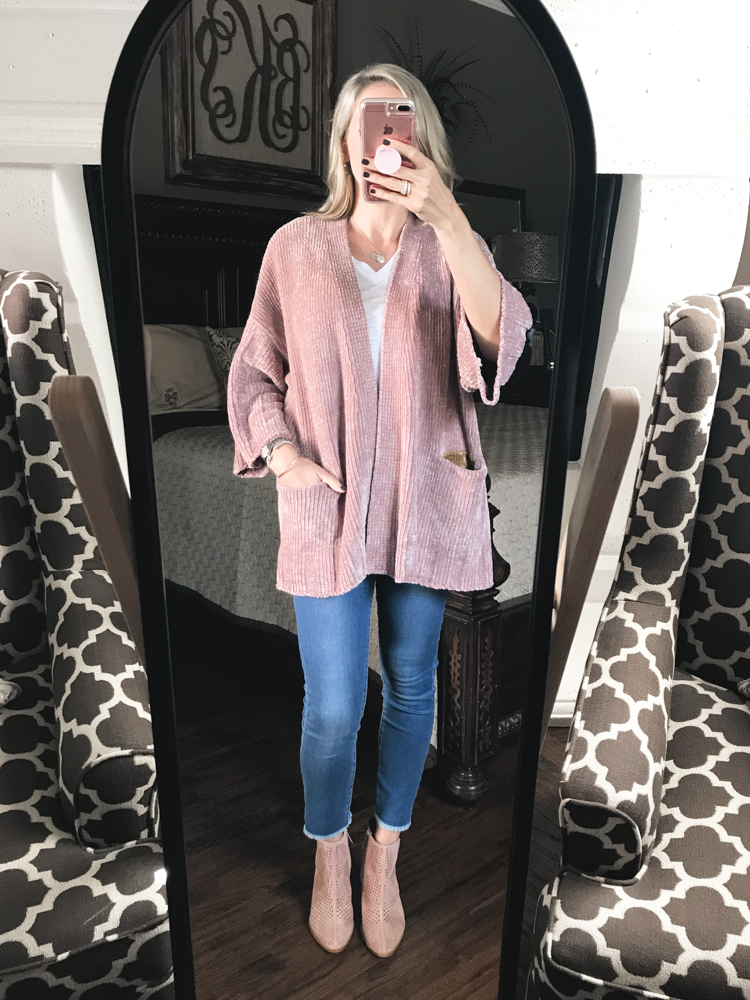 I really like this DRESS for the Fall.  The fabric is a little thicker and it's lined so it lends itself to cooler temps.  It will look great with leggings and boots and a cardigan too! I really like the fringe details on it too!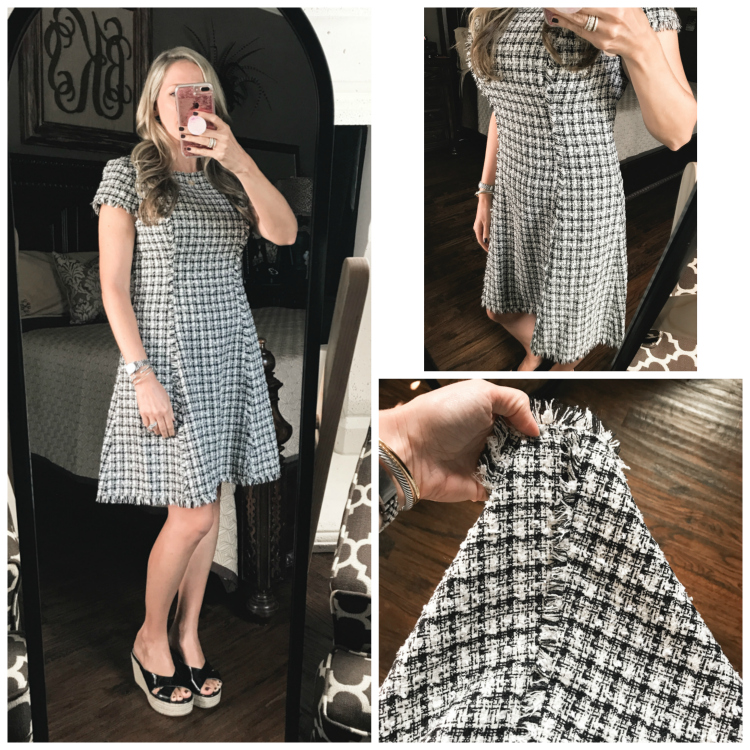 So, I have the older version of these HUNTER RIDING BOOTS and I wish I had the newer version because these are adorable! I wear mine all of the time and I always get compliments on them because they are so cute! They aren't super bulky and the quilting adds such a nice touch! The adjustable buckle on the back is great! They are also available in navy!!! So pretty!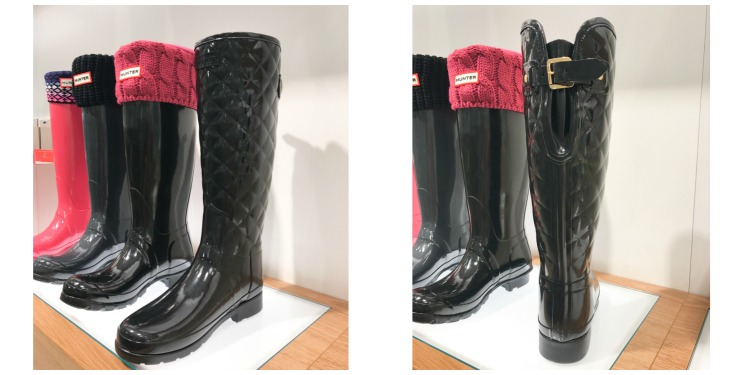 I also adore this RAIN JACKET!!! It has the best gold zipper and the flattering, sinchable sides that have pockets! The hood can be stored inside the collar (which is a huge bonus to me because I don't love a hood unless I'm using it).  It comes in a tan or a navy with rose gold zippers… also gorgeous!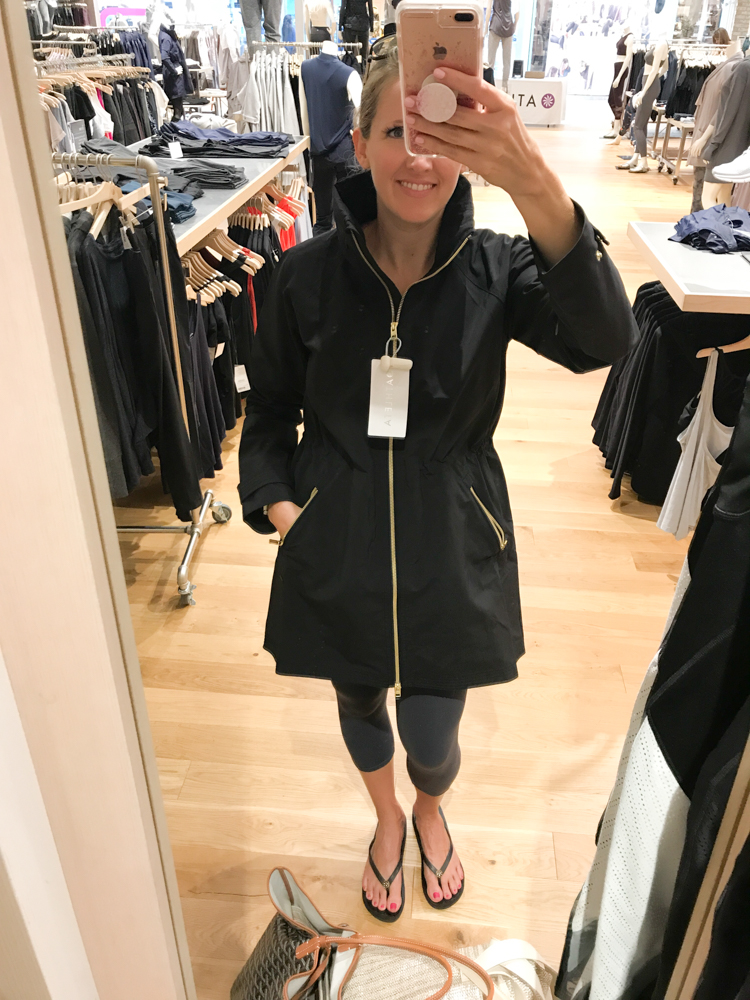 These new camo LEGGINGS are super cute! They are thick, almost like a not too tight wet suit? I can't really describe it, but the fabric is nice! They have pockets on the back so you can definitely wear a shorter top with these and not commit any fashion no-no's! =) I like them with a white t-shirt and my favorite DENIM JACKET.  Oh, and I am wearing my favorite BOOTIES for the Fall!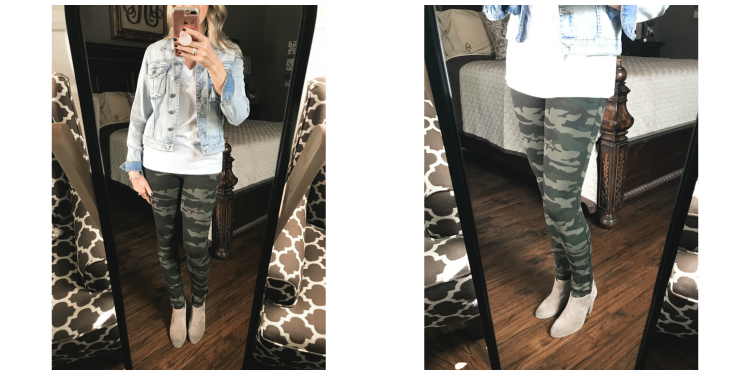 I'm sure you have seen the pleated skirts around lately! They are so pretty and you can dress them up or down! I am sharing a few of my favorites further down in the Fall Clothes section, but I had this METALLIC PLEATED SKIRT to show you in person.  I like it styled with a denim button down shirt that is tied in the front.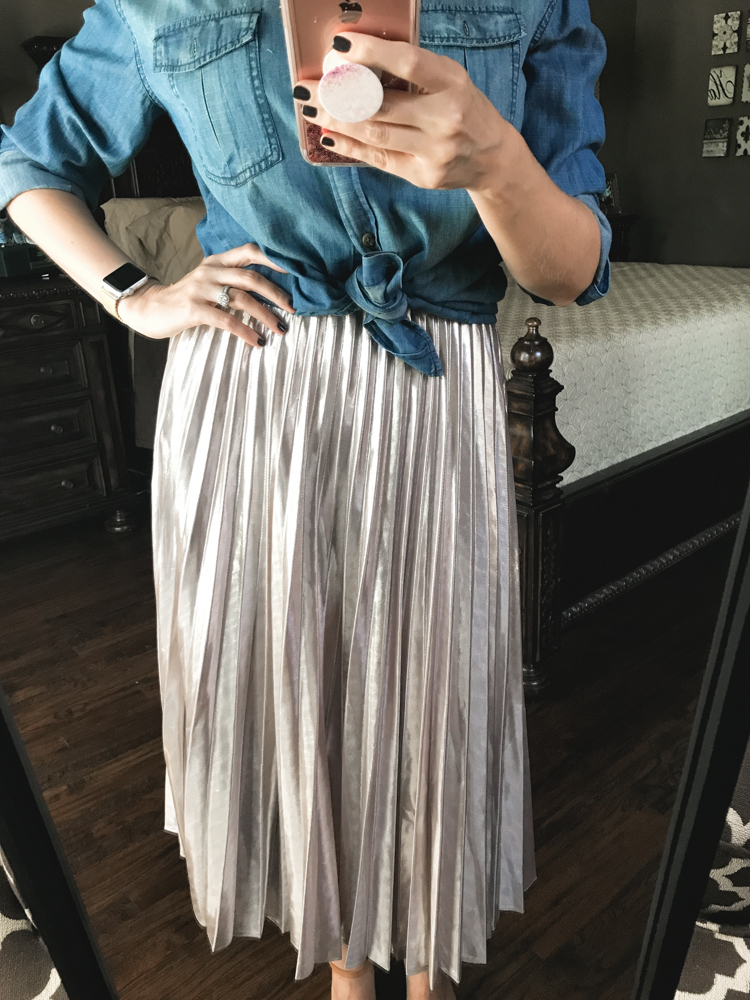 FALL CLOTHES ROUNDUP
*click directly on the item to shop
SaveSave

FALL ACCESSORIES ROUNDUP
*click directly on the item to shop

FALL SHOES ROUNDUP
*click directly on the item to shop

I am impressed if you made it all the way to the end of this post because that was a lot of Fall finds! That's what I call a good power shopping session! I hope that this Fall roundup is helpful to you! I love shopping and so many of my friends don't.  I know they like being able to look at my posts and get some ideas and inspiration for easy things to add to their wardrobe! I hope everyone enjoys the end of the weekend! See you next week! Happy Fall!

Learn more about Barrett & see all of her posts HERE.
Follow Wear it with Barrett on Instagram and Facebook.
**This post contains affiliate links. If you purchase I may receive a small commission. Thank you!**
SaveSave