Happy Sunday! I'm excited to share my favorite pieces from Kendra Scott's Summer Collection & Matilda Jane's Women's clothing! Did you know that Matilda Jane sells amazing clothing for women in addition to their adorable clothing for little girls? I have a lot of their women's clothes and I have gotten a lot of wear out of them! They just released their new swim line for little girls and oh my gosh, it's the cutest! We are doing a giveaway for their new Sandcastle Queen beach towel! Any purchase gets you entered into the drawing for this adorable towel ($34 value)! We will contact the winner on Wednesday afternoon, good luck! In true Wear it with Barrett fashion, I am also sharing some great new shoes and some other fun finds!
This WANDERING WATERS TOP is soooooooo cute! Love it with white denim.  Matilda Jane runs true to size in my opinion and the quality really is great! The fabrics are scrumptious and they hold up really well! I'm wearing it with my favorite WHITE DENIM CROPS and Kendra Scott's new EARRINGS in gold.  When you see me in white denim today, they are all these crops.  Please size down one size in them.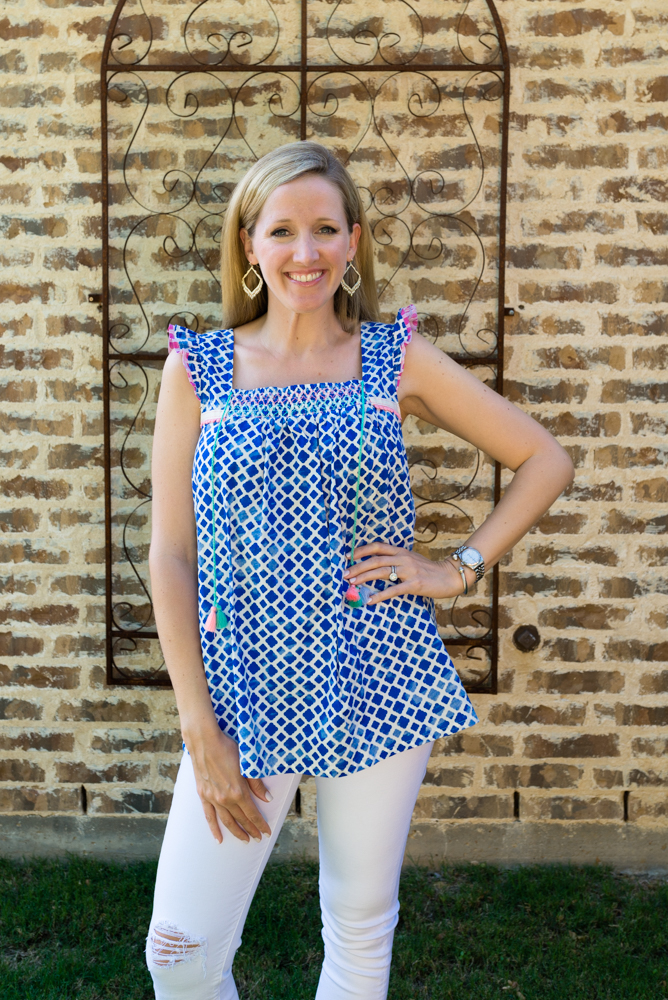 This BOCCE BALL TOP has the cutest flutter sleeves and the back is adorable with the lace overlay.  It also comes in IVORY as well.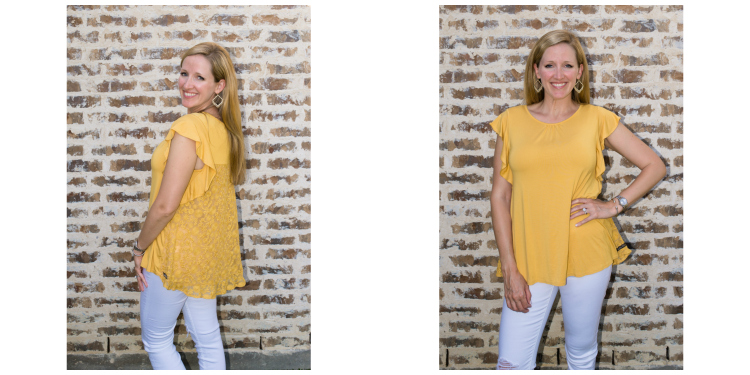 This is the softest dress and it's lined! It's called the INTO THE BLUE DRESS.  I'm wearing my favorite little rose gold drusy EARRINGS and these SANDALS that literally go with everything! Oh, I'm also wearing the new Kendra Scott CUFF… I picked the rose gold and it has little CZ's so it has a little sparkle.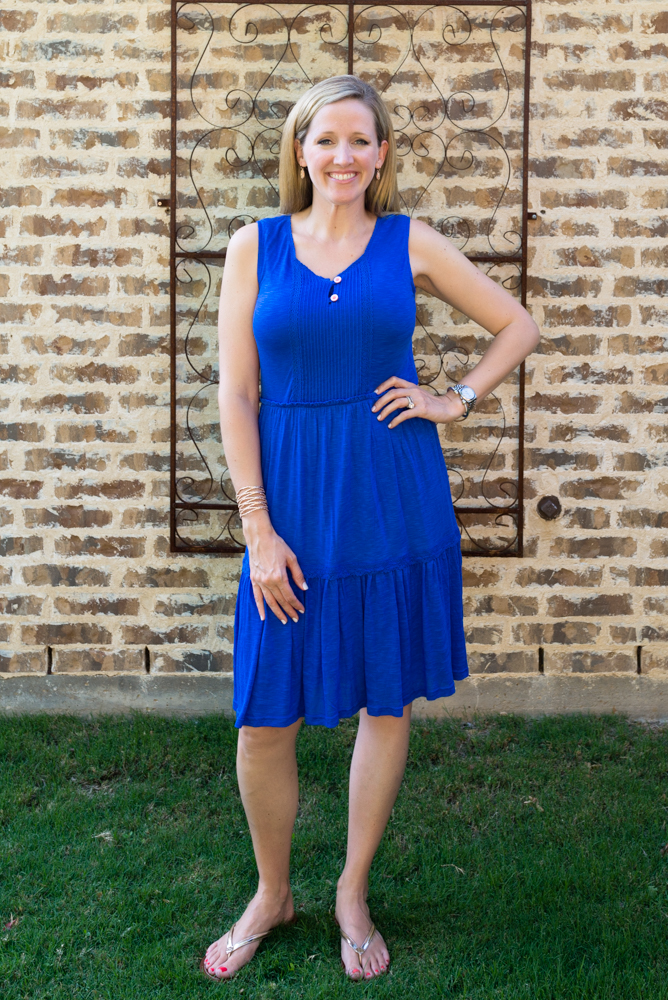 The IN THE MAZE TOP has beautiful colors and a really cool hem line!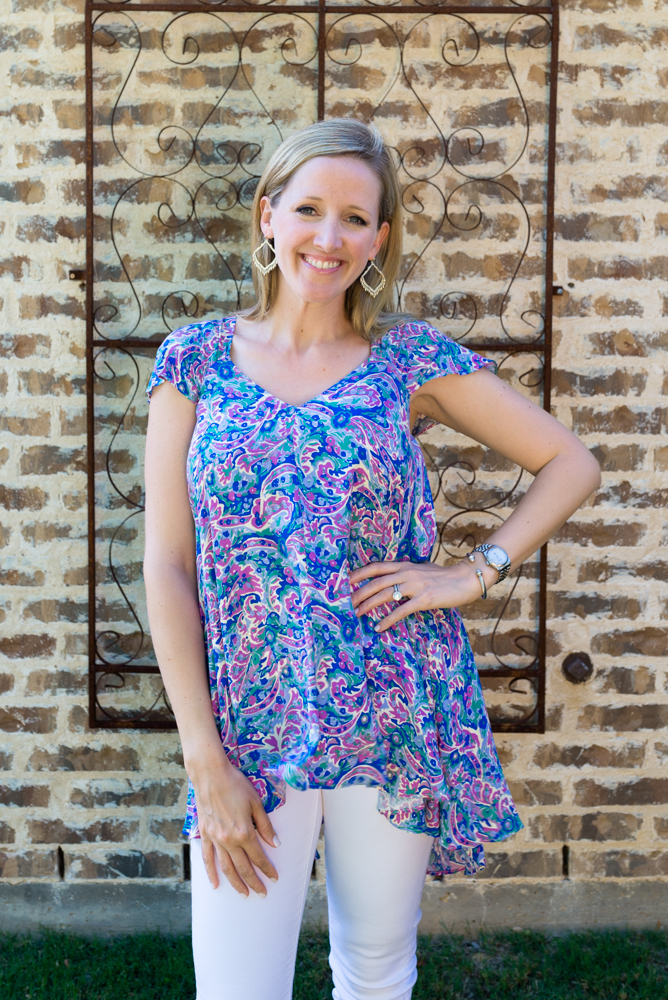 The MORNING DEW TOP is clean and crisp and is just all around cute! Love it with my favorite cropped DENIM, again size down in these. =)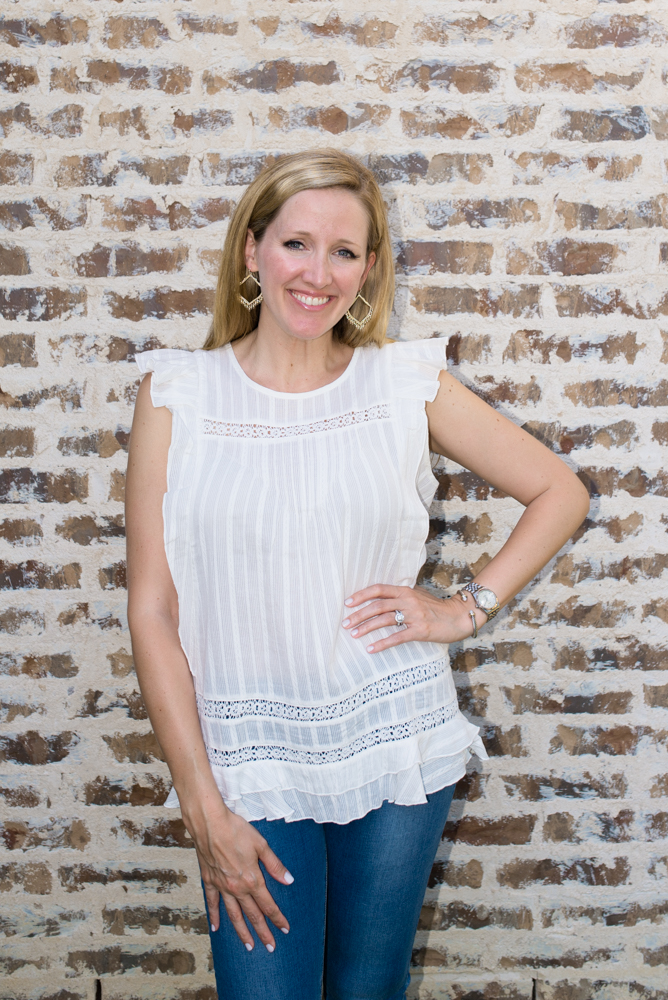 I don't normally wear jewelry to the pool, but if I did, I would wear the new Bronze Veined Turquoise from KENDRA SCOTT.  These EARRINGS are not too big, but still a great statement earring.  I wore them the other day and literally got 5 compliments on them! The CUFF is the perfect pop of color too! LOVE this new stone!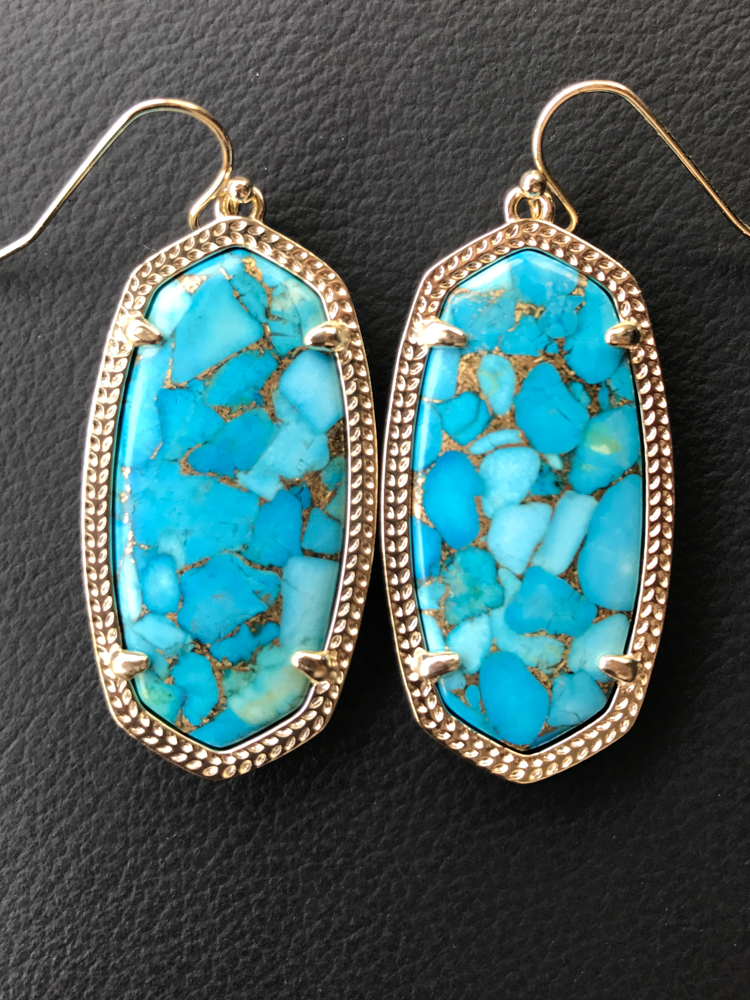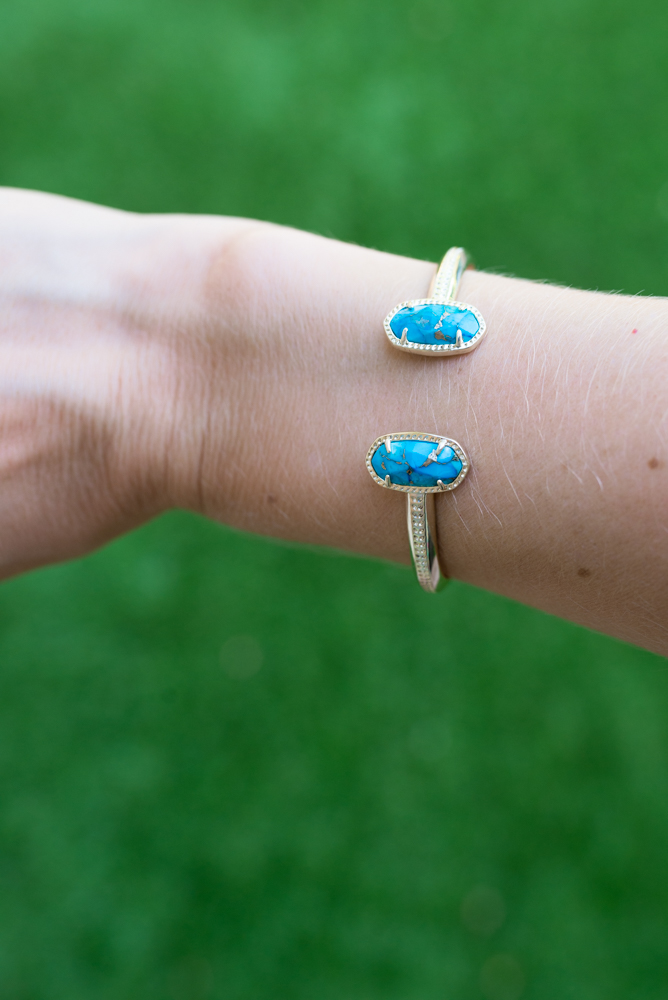 We have to discuss this CAPESIDE COVER-UP for a minute… I'm obsessed with it! Love the colors, the tassels and it's thick enough that you can't really see through it.  I have on my black bathing suit and you can't even see it! The HOLDING IT TOGETHER POUCH is perfect for the pool or the beach and it even has a cute tassel! I think the pricing is fantastic on both of these items!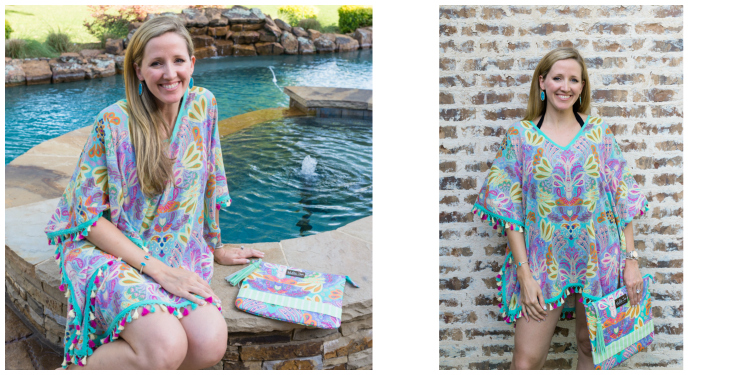 Don't forget that you will be entered in the giveaway for this awesome beach towel! Just select Barrett as the "Jane" when you checkout on the WEBSITE.  Good Luck!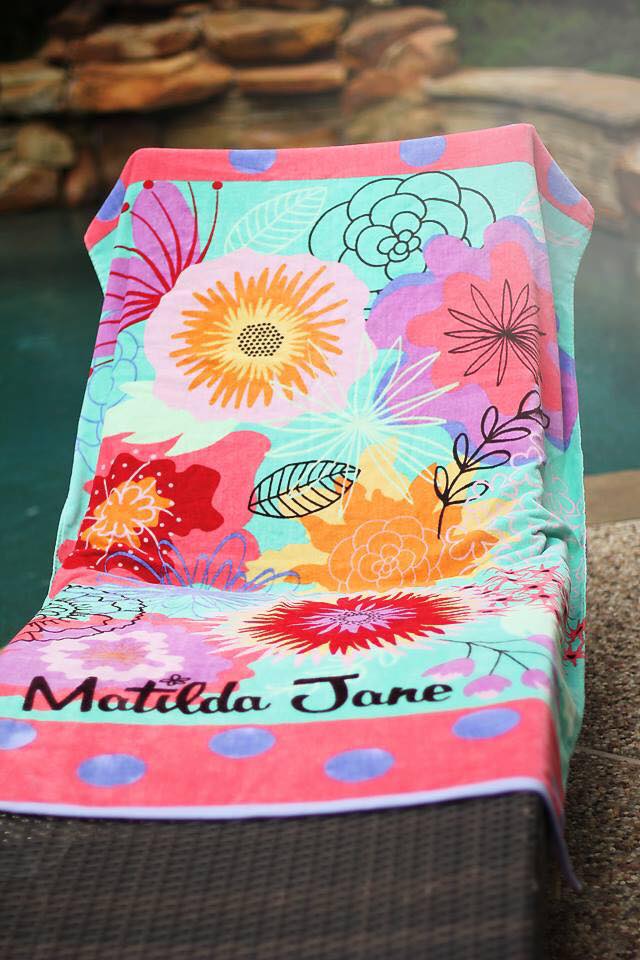 They have a fantastic promotion this month too! When you spend $175, you get this adorable cooler for $25!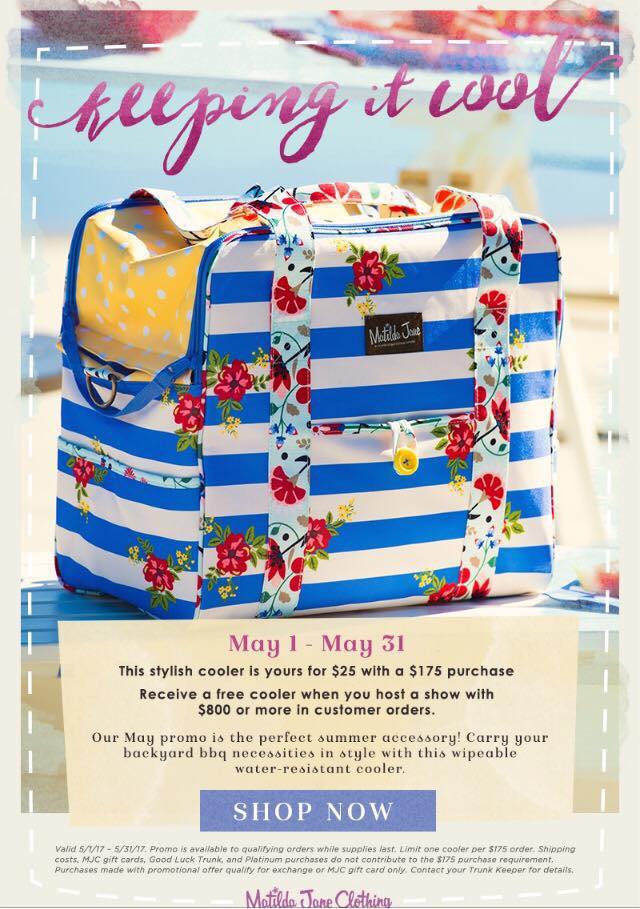 If you have a little girl, PLEASE order one of these adorable swimsuits! If I had a daughter, I would be all over this cuteness!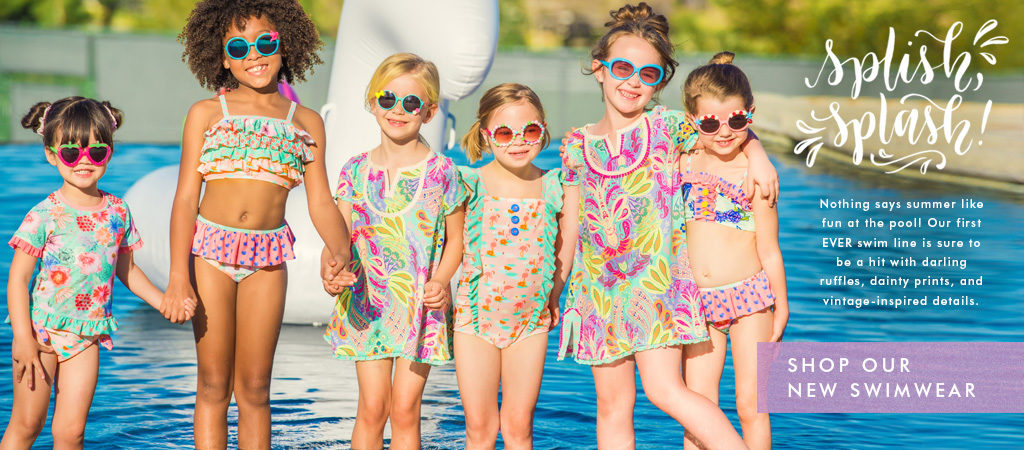 I also wanted to show you the prettiest long tassel NECKLACE! Here it is in turquoise… LOVE!!! Kendra Scott's new collection doesn't disappoint! 😉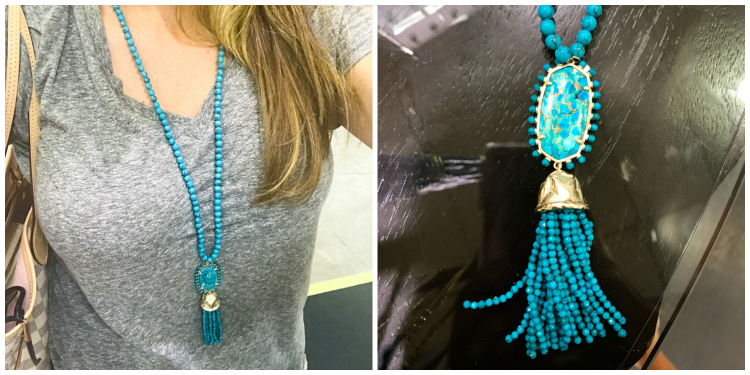 I also love the brown mother of pearl with rose gold version, HERE.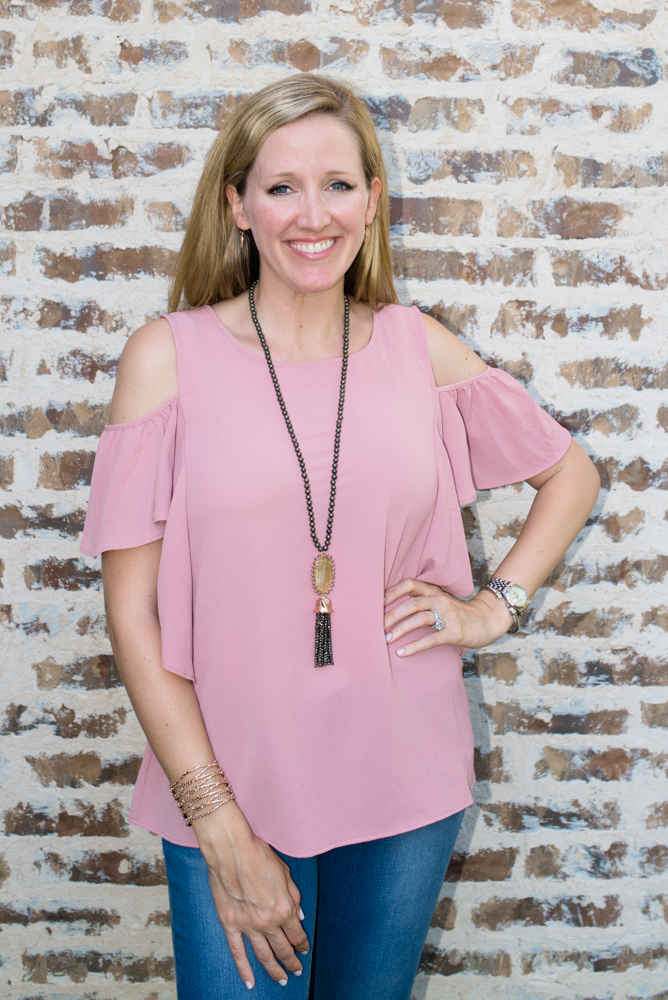 I had to have this TASSEL NECKLACE too! The rose gold chain is adjustable and I think it's so cute with all of the tassels!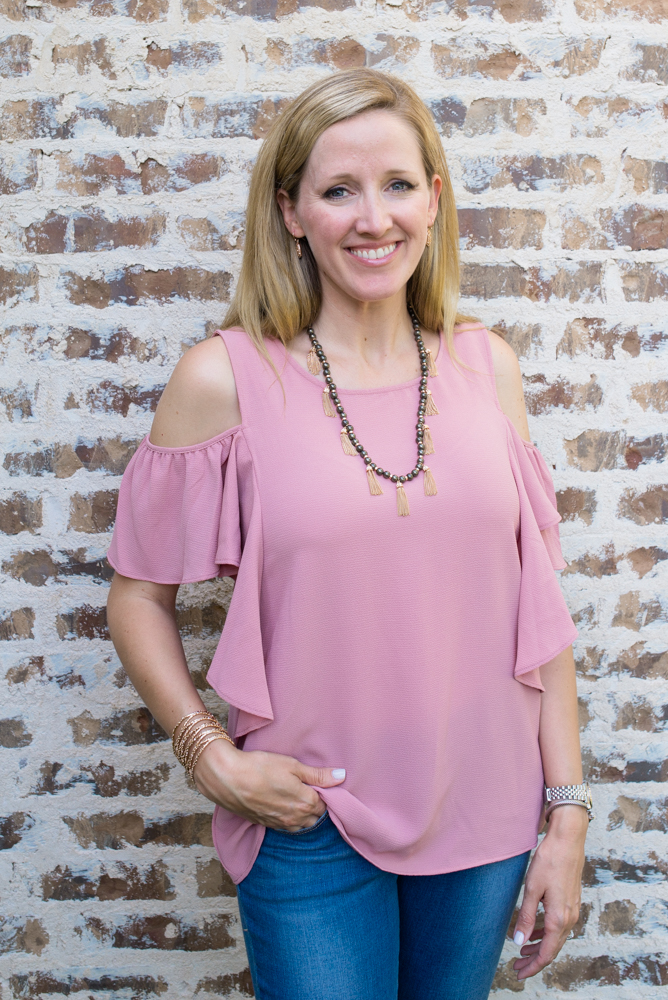 I really like this color combo with this pink TOP! Here's a close-up of the CUFF I showed you earlier.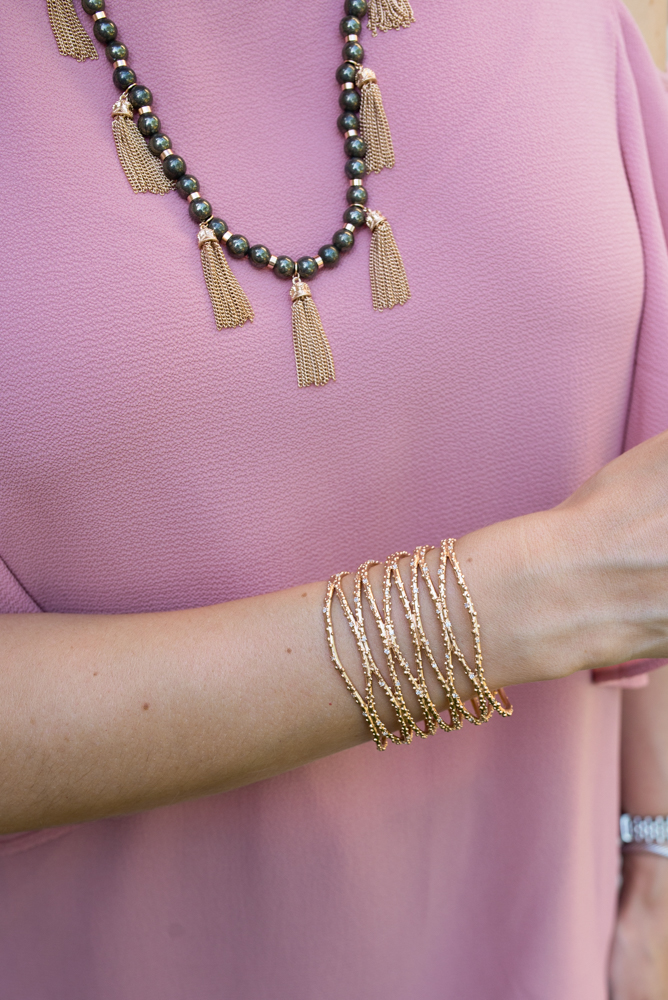 I found this adorable new ruffle TOP and had to share it with you guys! This color is called medium pink, isn't it amazing? You know I had to have the pink one!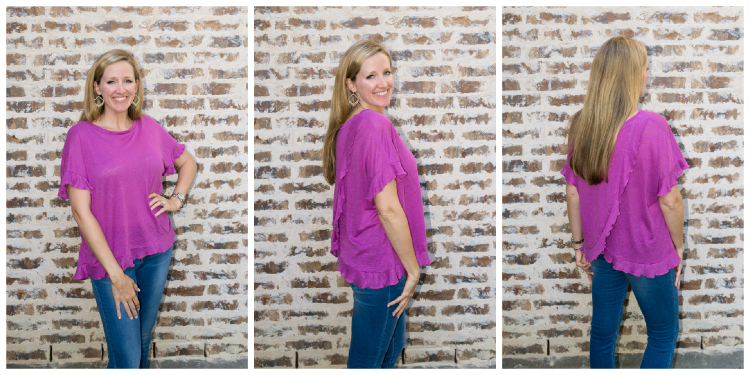 It comes in lots of pretty colors!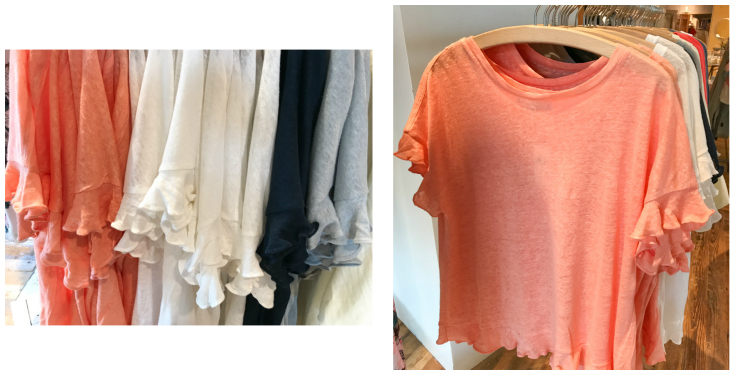 This BRACELET is really pretty! It's beaded and gives you that mixed metal look that I love! It has easy to take on and off magnetic clasp.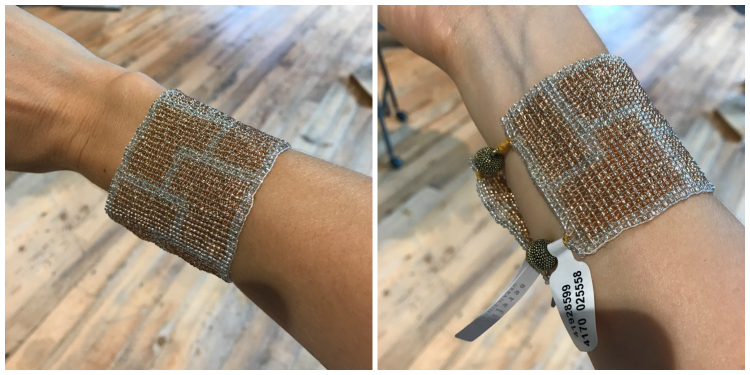 This white denim JACKET is on major sale! Snag it before it sells out! Their sale items are an additional 25% off, so this jacket is only $59.96!!! They are also offering 25% off of select shorts, tops and sandals! There are lots of good deals to be found!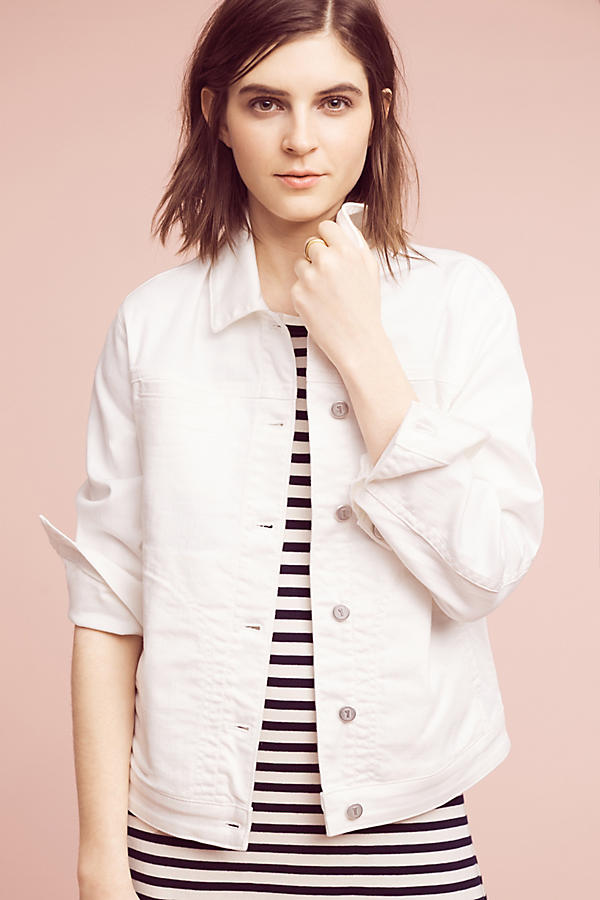 SHOES, SHOES, SHOES…
These SANDALS add a polished look to lots of outfits and the price is fantastic, they are under $60! The blush patent will be a great neutral to wear with skirts and dresses! They are also available in black and silver glitter.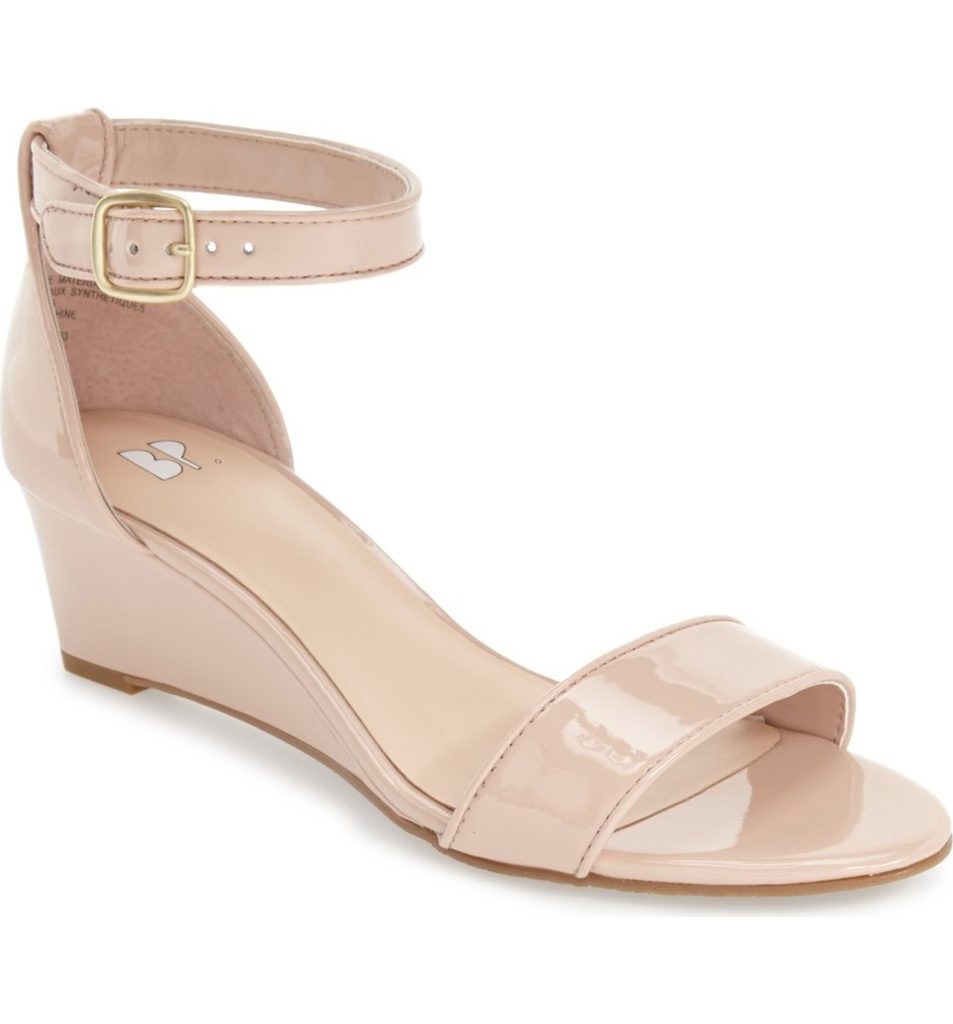 I love a good nude pair of wedge SANDALS and these are under $50!!! These look so pretty on your feet, love the design! They are also available in black and light grey.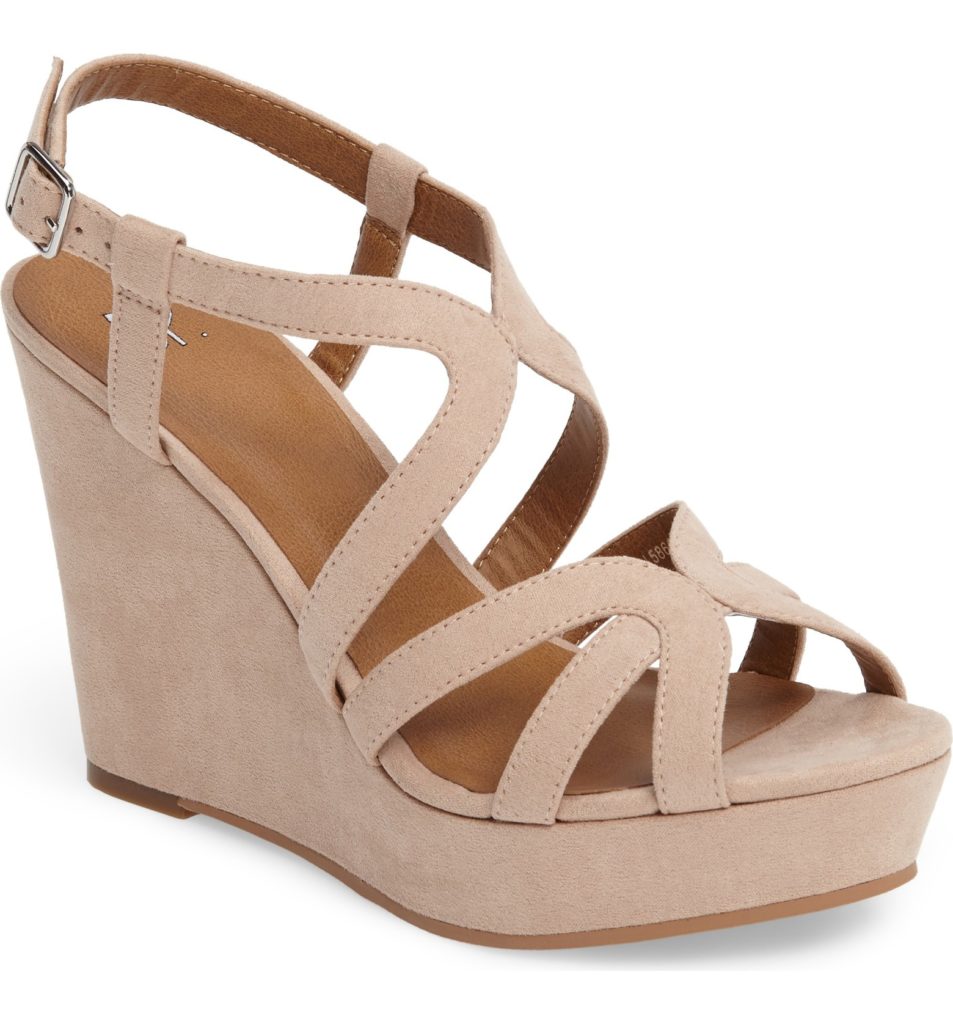 They just came out with this style of BIRKENSTOCK'S in the waterproof EVA material, so cute! They are under $35!!! These are perfect for the beach or the pool or running errands! They come in tons of fun colors!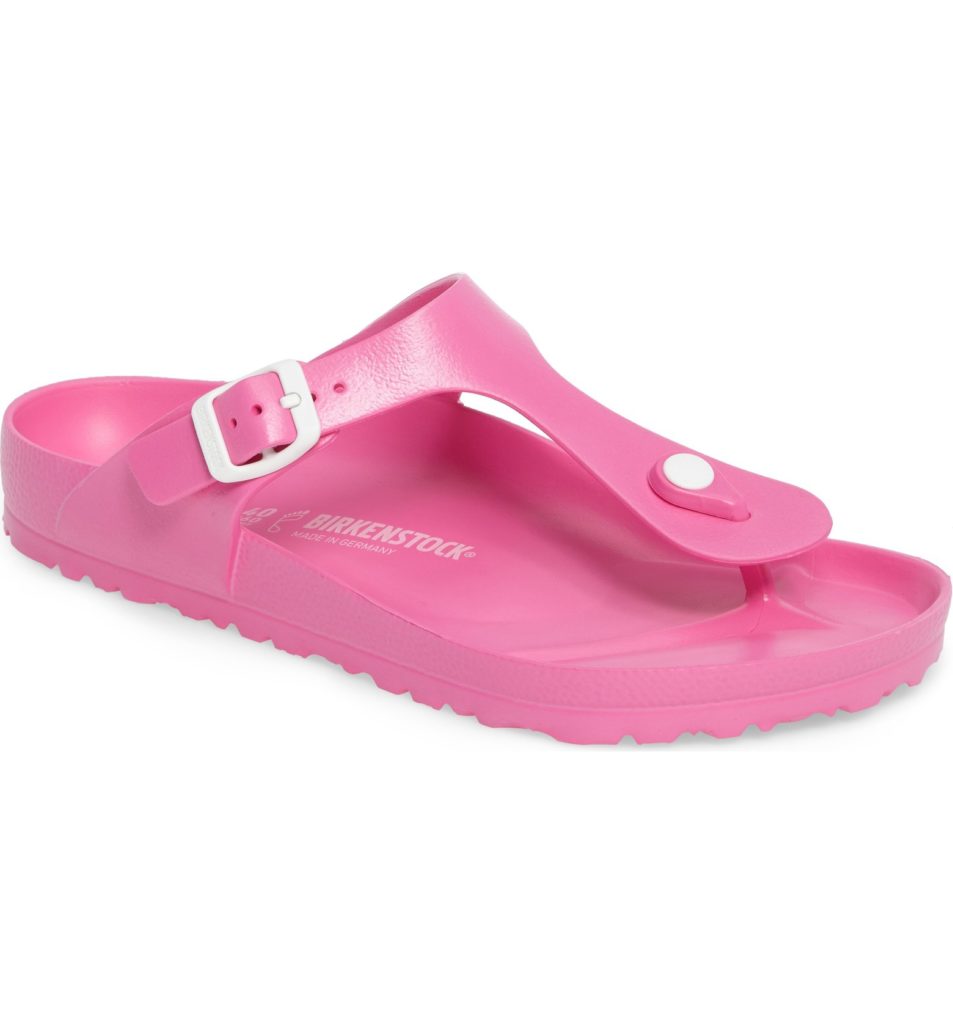 Casual slides are all the rage and THESE just came out! Finally, a really cute pair! Lots of pretty colors available, but they are selling out quickly! These run large so order one size down.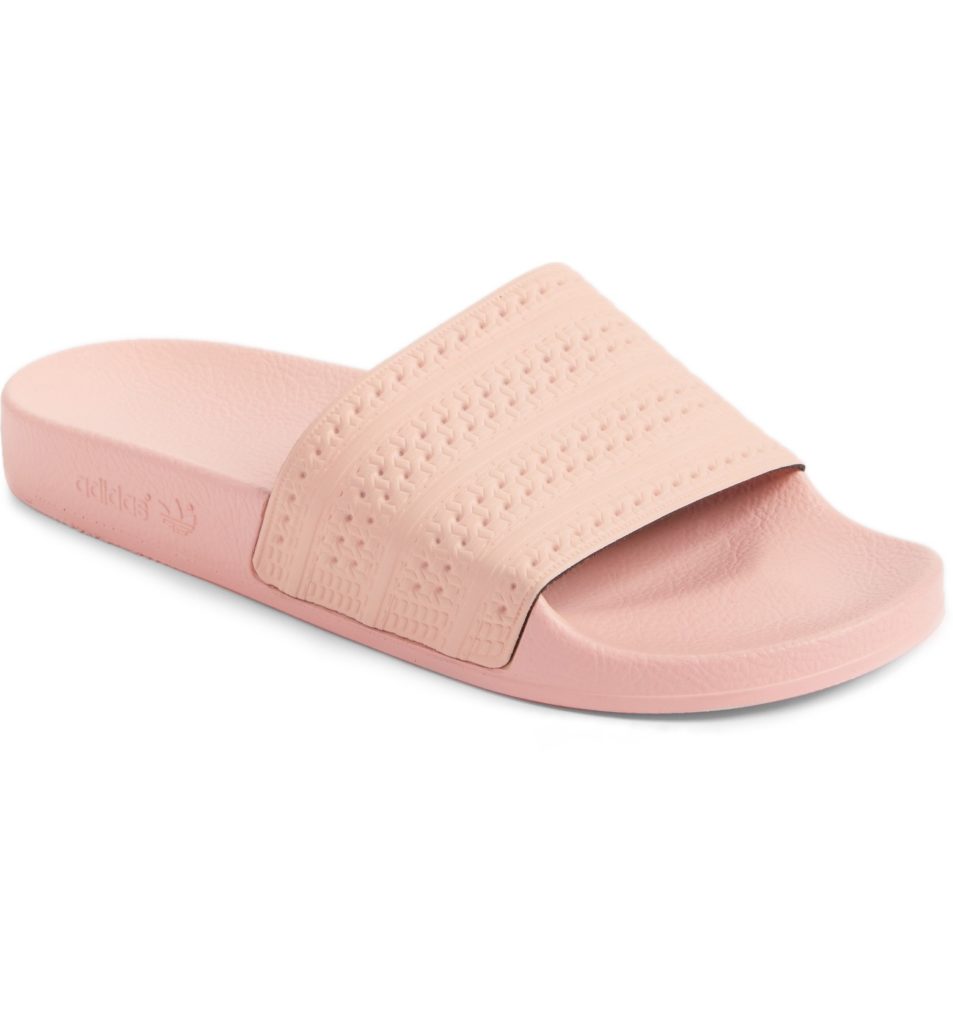 Hope you found some fun new items to jazz up your wardrobe! Isn't it exciting that Matilda Jane offers women's clothing? Most of my friends don't know that they also sell women's clothing, and friends don't let friends miss out on cute things! 😉 I'm loving Kendra Scott's new Summer collection.  I would love to hear what your favorites are! Thanks for reading and I hope you have a great week!

Learn more about Barrett & see all of her posts HERE.
Follow Wear it with Barrett on Instagram and Facebook.
**This post contains affiliate links. If you purchase I may receive a small commission. Thank you!**