Hey there! Guess what? There are EIGHT days until Christmas!!! I am getting so excited but I'm also a little stressed with all of the things that I need to get done.  My kids can't wait for Christmas to get here and it is finally cooling off in Texas! I'm going to cover a lot of things today to hopefully help with any last minute gift ideas! New arrivals from Kendra Scott, holiday shoes and tops, tons of sale alerts too! There are a lot of great promotions this weekend with free shipping too! I'm here to help my friends! I dare you not to find something you want for yourself or to give to someone on your list… hee hee!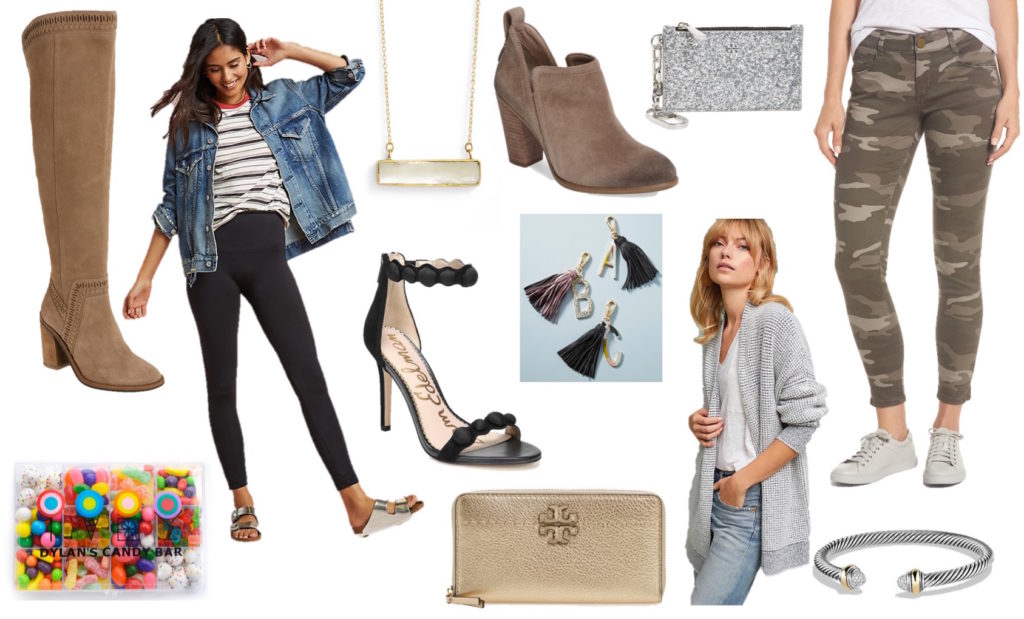 Weekend Promotions
ANTHROPOLOGIE has 25% off of everything and free shipping with no minimum! They are assuring Christmas delivery if you order before Wednesday the 20th.  I never know how long the 25% off will last though, so I wouldn't wait. =) I'm sharing lots of their goodies below! This is probably my new favorite find though, love this new NECKLACE! With 25% off, it's a no-brainer! It's a great neutral with some sparkle!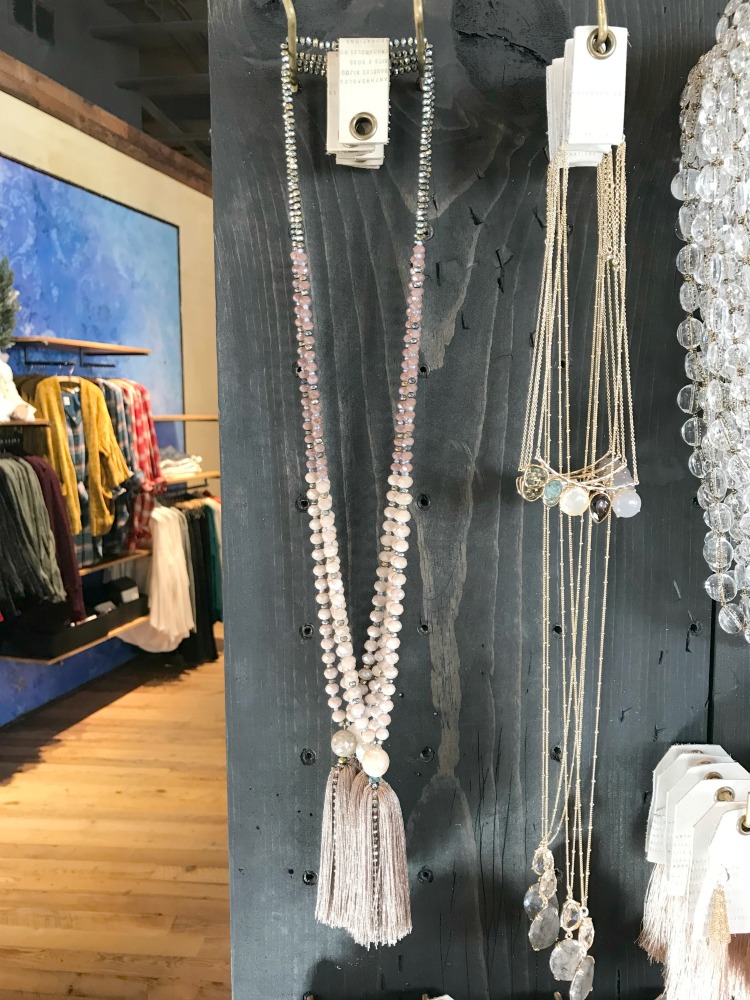 NEIMAN MARCUS has friends and family right now, so you get 20% off with code: FRIENDME  Plus, they are offering free rush delivery if you order by 12/20 with code: NMRUSH  I'm sharing a few great affordable, gift picks below! They also have a fantastic promotion for jewelry! It is pretty rare that you can get a promotion with DAVID YURMAN, but right now you can! Shop HERE for all of the pretty baubles that earn a $25 reward card for every $100 spent on select jewelry! Use code: JEWELGC  So for example, this is my most worn David Yurman BRACELET.  I wear it everyday next to my watch! With the promotion, you would earn a $275 reward card! That's amazing you guys!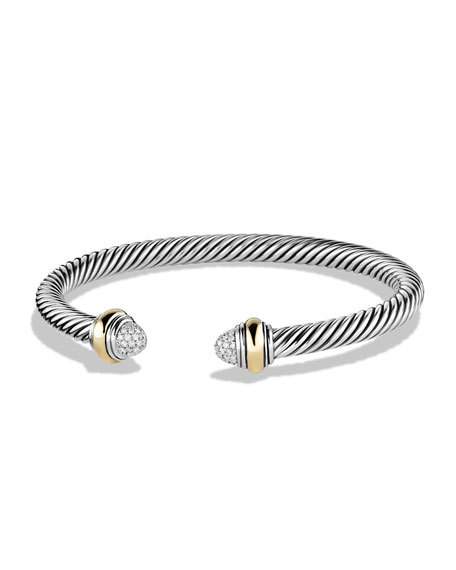 NEIMAN MARCUS LAST CALL is offering 40% off with free rush shipping on orders over $99.  Use code: HOLIDAY  They have tons of amazing gifts at great prices and you can still get them in time for Christmas! You can shop for GIFTS UNDER $25, GIFTS $25 to $50, GIFTS $50 to $100.  There are so many cute finds! Here is one example, this cute RESOLUTION SWEAT CUP SET comes with this cute cup, adorable hair ties and a mini fan that plugs into your phone! It's only $15!!!!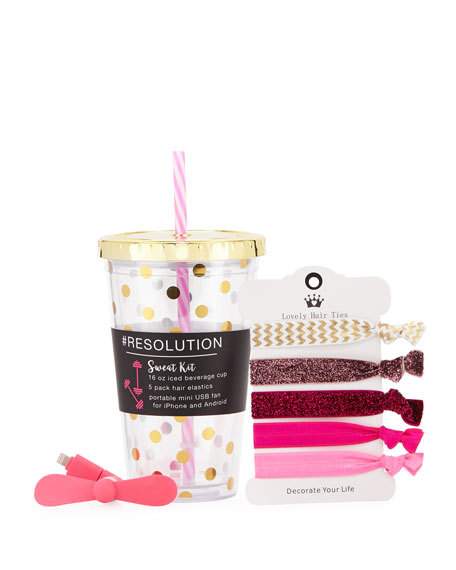 KENDRA SCOTT just came out with some new arrivals and I am smitten! They are offering two day shipping if you order by 12/19 for only $5! Look at this CHOKER!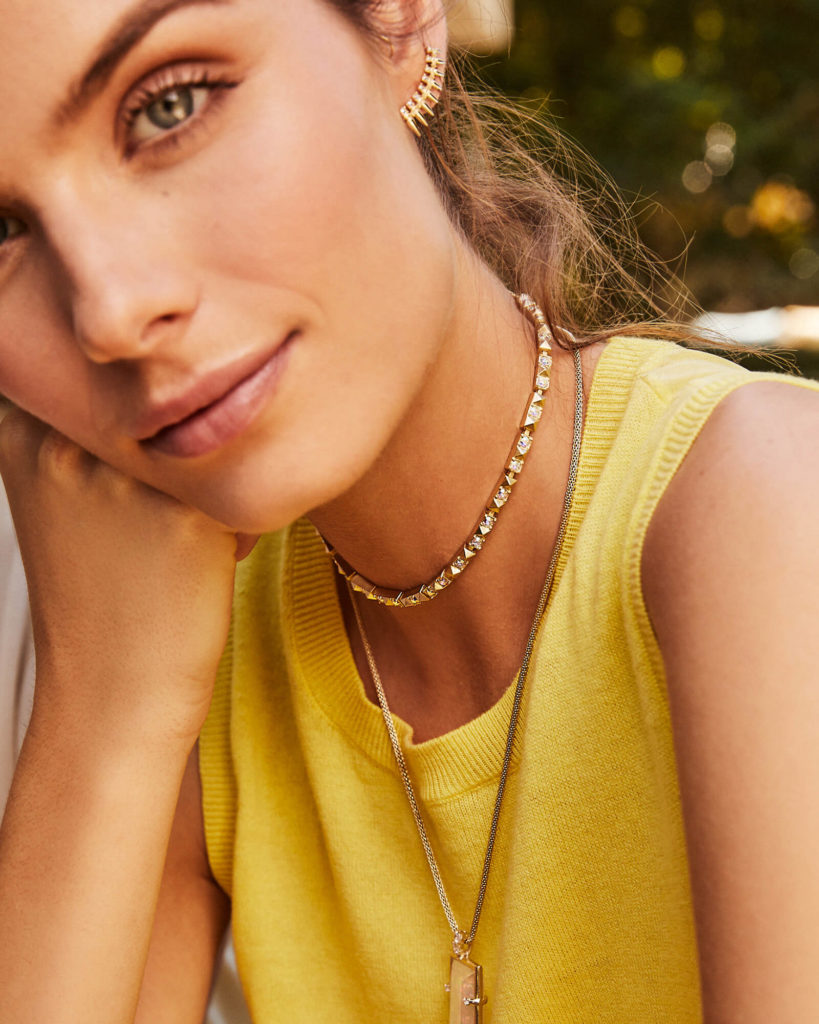 Love these new bangle BRACELETS too! They have Swarovski crystals! These new HOOP EARRINGS are gorgeous too! I hope it isn't too late to ask Santa for these??? 😉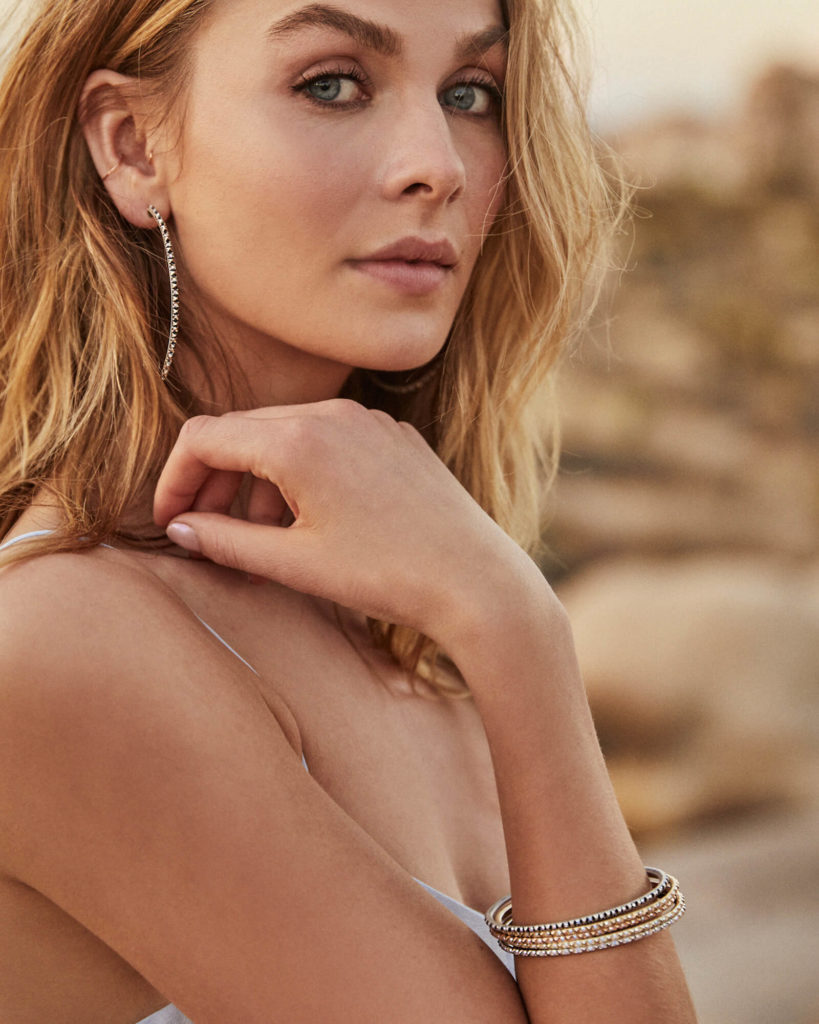 Sale Alerts & New Arrivals
I had a charity Christmas party this week and I wanted some really pretty, black heels! Well, I was more than happy with these BLACK HEELS! They have a zipper up the back and the cutest embellishments on the scalloped straps! They are so classy but fun! The problem is that they also come in pink and I want both of them!!! Is that bad??? The pink pair look amazing with jeans and a black top! They also come in silver if you are looking for something along those lines.  I am seeing silver everywhere!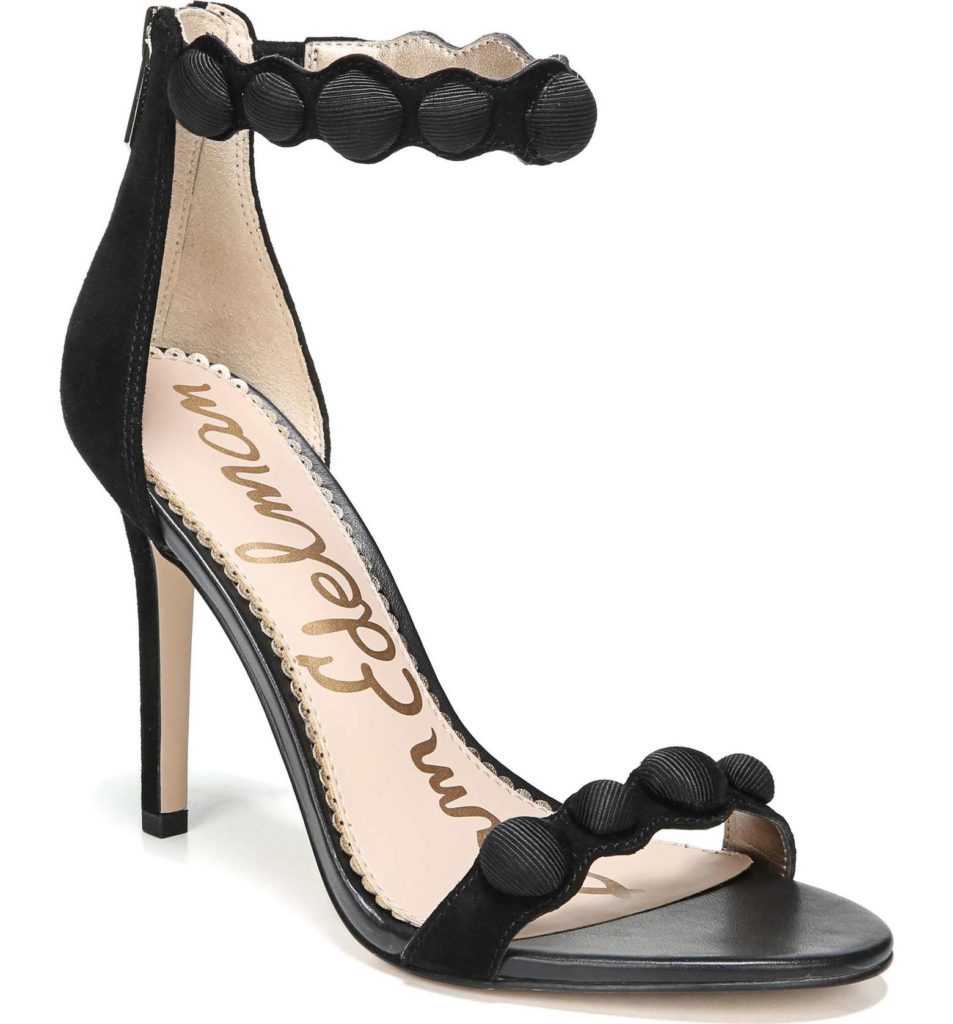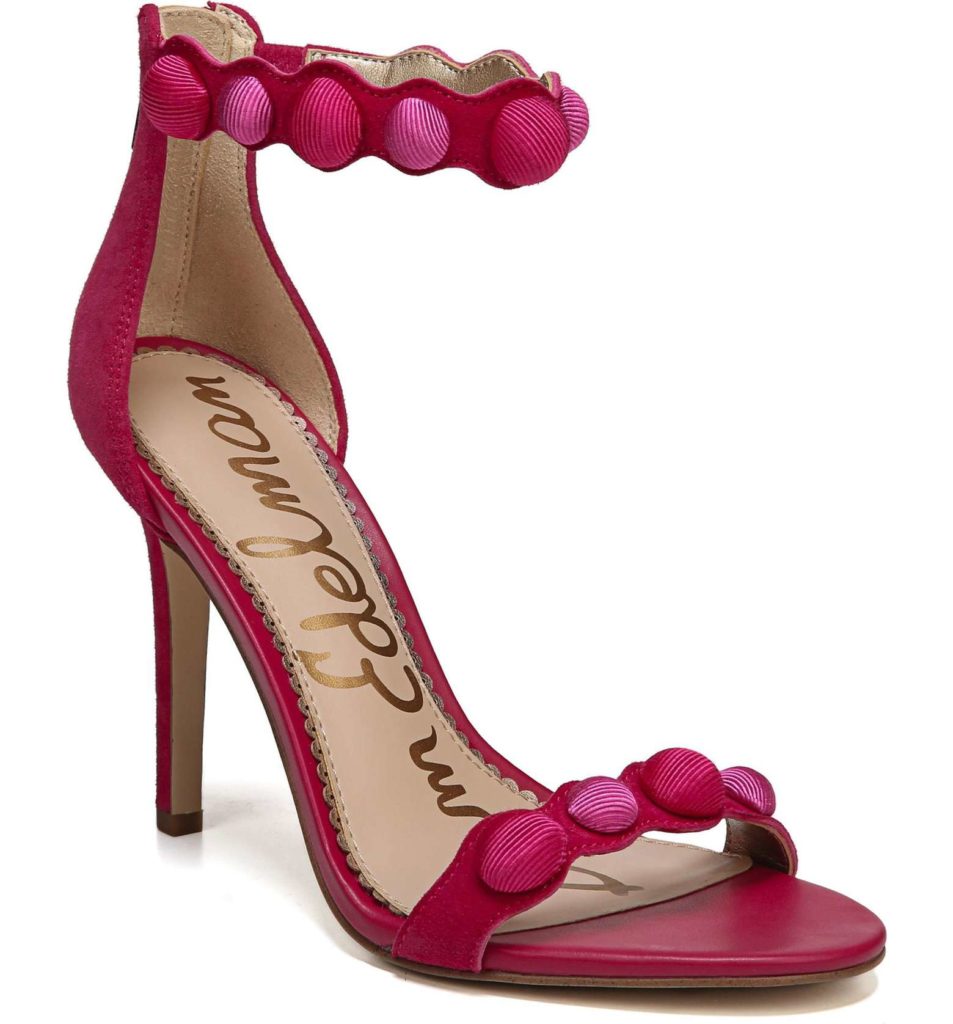 I also found this REBECCA MINKOFF leather cross body purse! It is so pretty and would go with anything! I really like the brass metallic color and the hardware!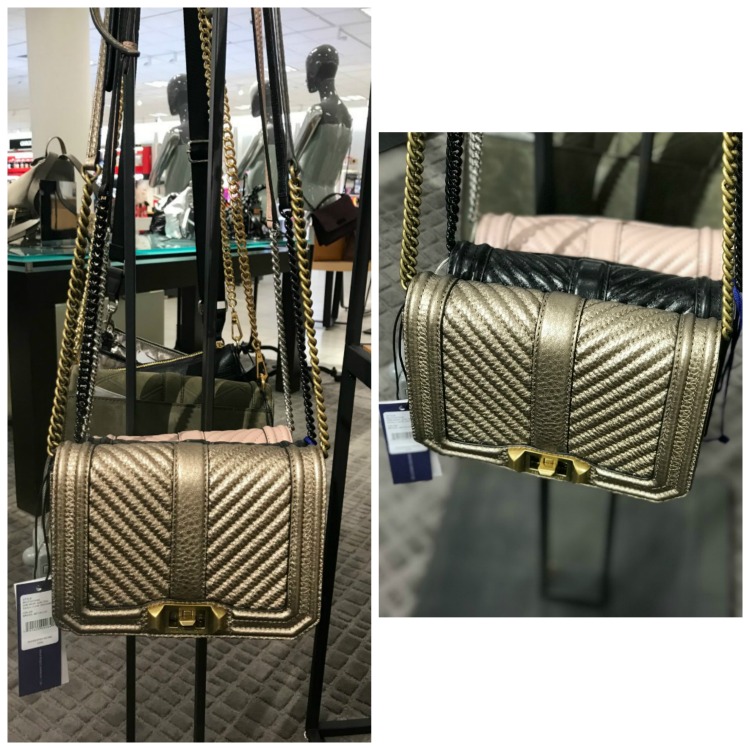 Do you use a HAIR TOWEL? I have one and it really helps when I am getting ready! It keeps my wet hair off of my face and back while I put on my skin care and it cuts the drying time down which means less time damaging your hair! This also makes a great gift!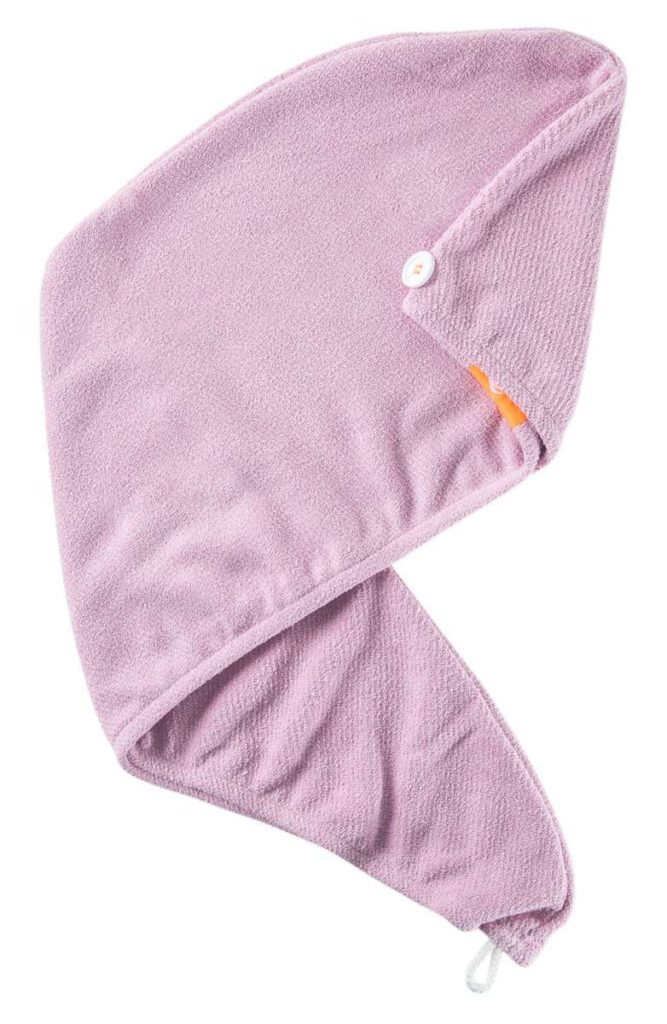 So in my house, all of the boys love gummy bears and this GUMMY BEAR BANK is sure to make them happy! Perfect gift for Christmas because they can eat the candy then keep the cute container!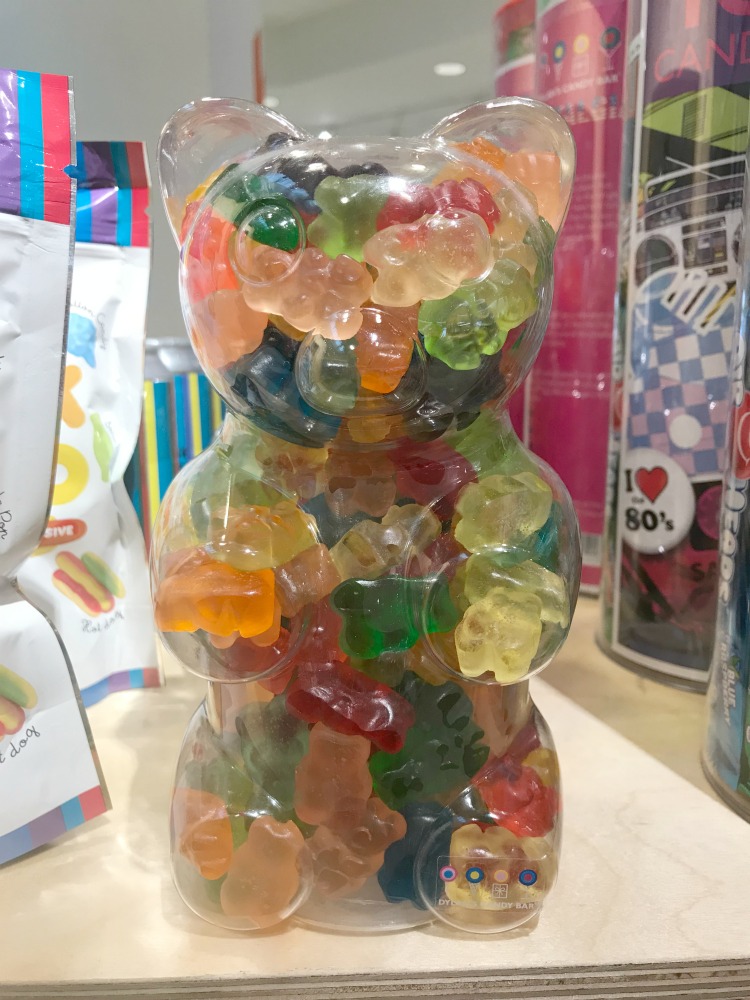 If you are looking for a fun sparkly top for a Holiday event, this SEQUIN TOP is perfect! Plus it is 25% off right now with free shipping! I'm not sure why they call it gold on the website, it is for sure silver!
Remember that amazing PEARL YURMAN CUFF I shared last week? Well, I might have pulled the trigger already because it is so pretty and the price is great! Unfortunately, Neimans doesn't carry this one, but Yurman does and they have free 2 day shipping right now with complimentary gift wrap, so it isn't too late! It has diamonds too! Here it is layered with my OVAL LINK BRACELET and my CHAIN BRACELET (similar, mine is sold out).  I love all three of these put together!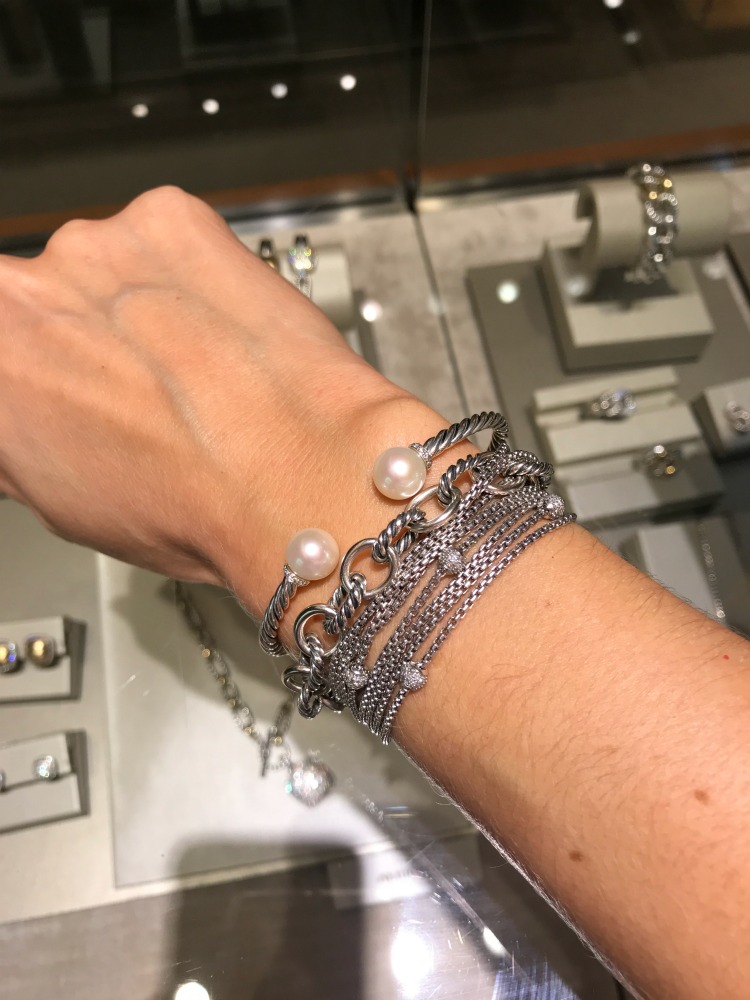 They also have this beautiful PEARL NECKLACE with diamonds and I think the price is great for a really nice gift from Yurman! This is a classic that will never go out of style!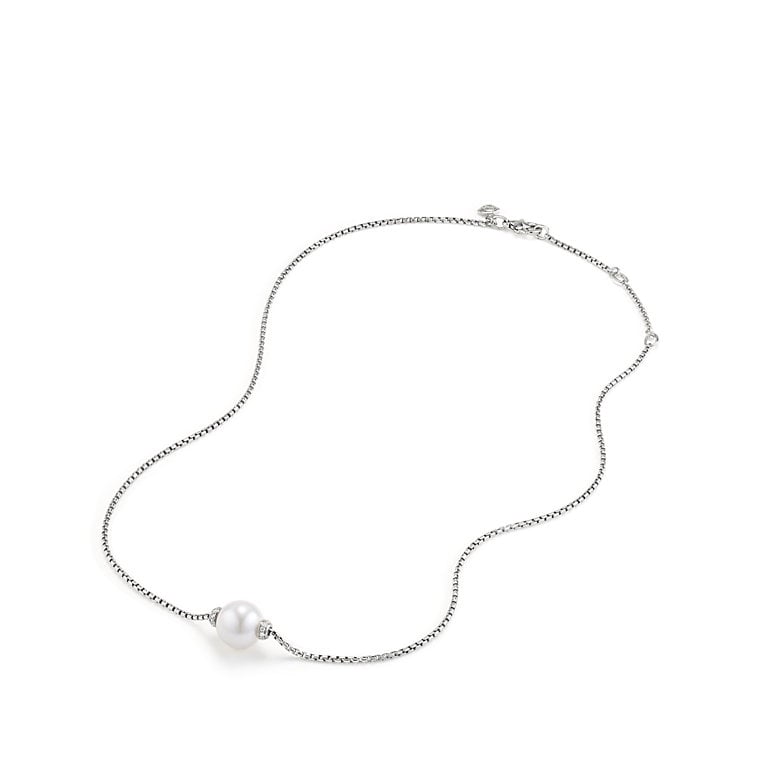 There are a lot of great finds and sale items below, just click directly on the item to shop! Tons of gift ideas and sale items!
SaveSave

This is last call for Christmas gifts though, so be sure to take advantage of all of these great deals! You can also look at all of my gift guides, stocking stuffer ideas, etc. via the link below! Be sure to slow down to enjoy the season! Happy Holidays!!!

Learn more about Barrett & see all of her posts HERE.
Follow Wear it with Barrett on Instagram and Facebook.
**This post contains affiliate links. If you purchase I may receive a small commission. Thank you!**
SaveSave
SaveSave
SaveSave
SaveSave
SaveSave