Happy Sunday! Hope everyone had a great week! Have you seen the new Spring line from Kendra Scott? There are so many fantastic earrings, necklaces and bracelets! I will show you my favorites, there are some must have basics and some fun statement pieces too! Valentine's Day will be here before we know it, so I have rounded up some great gift ideas that would arrive in time for the big day! There are some great finds, I even found something really cool for my husband! Hint: cleansing gummy bears!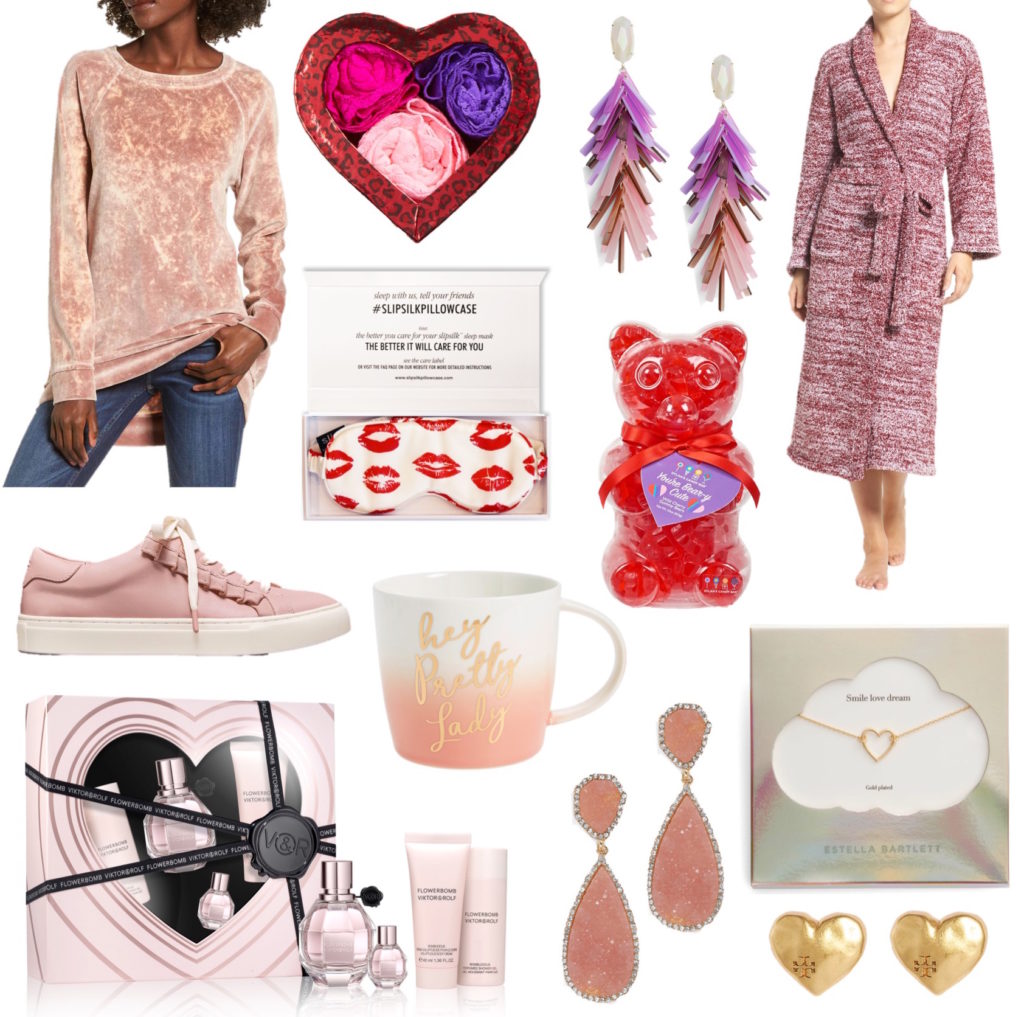 KENDRA SCOTT'S SPRING LINE
I have to say that I am incredibly humbled that Kendra Scott named the cutest new pair of studs after me! Wasn't that so sweet of her? Ha ha! Totally kidding! Look how cute these are, and they are perfect for everyday! They are available in rose gold, gold and silver.  Allow me to introduce you to the BARRETT STUD EARRINGS!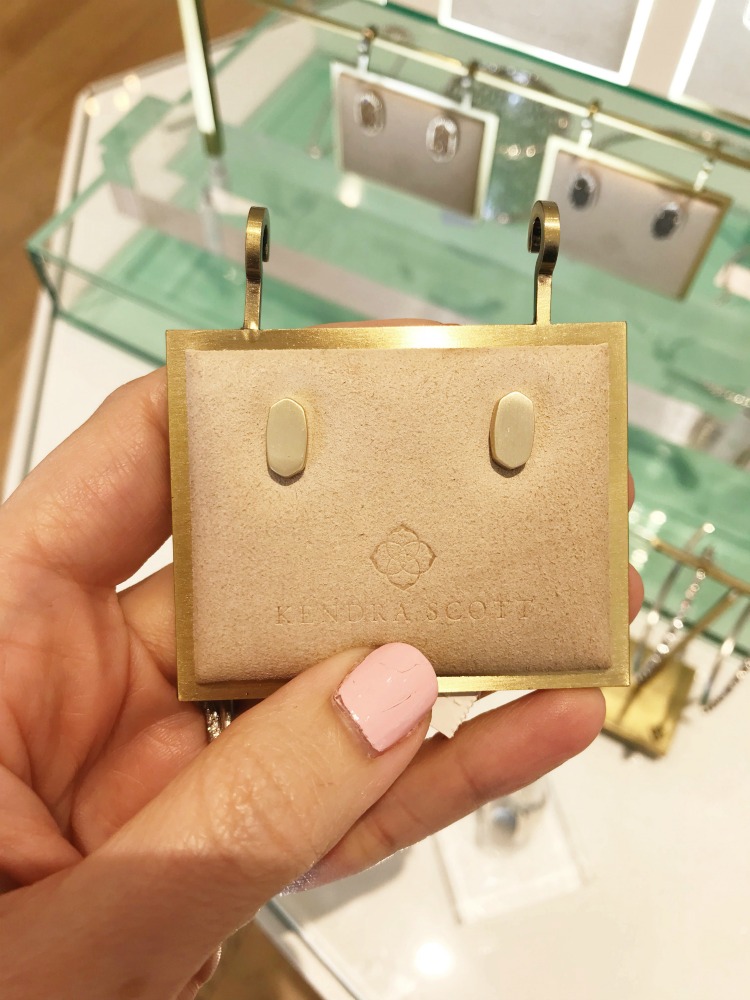 My other favorite earrings are these BRONZE VEINED TURQUOISE STUDS! This stone looks so great to add a little pop of color to an outfit!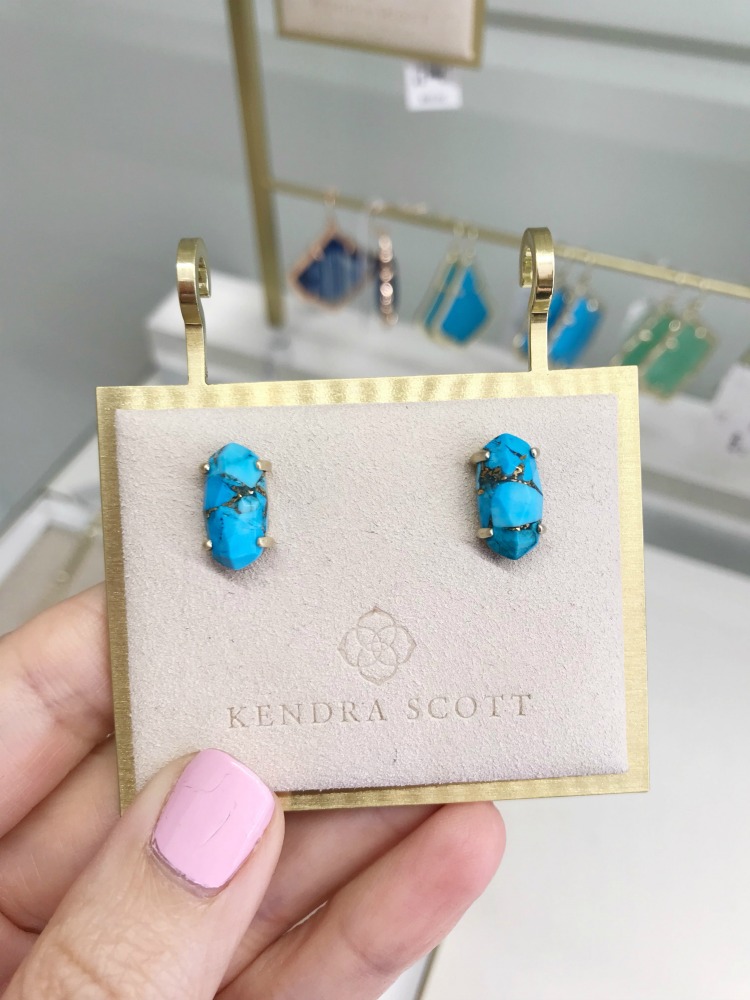 Love these two necklaces layered together! The shorter NECKLACE is one of my other favorites from the new line.  I love that it's a new take on their classic silhouette and that it is so dainty! If the gold is still sold out, you can find it HERE.  The long NECKLACE is a fun way to add some color and it also comes in the prettiest shades of blush or a neutral, bright silver combo!
These STATEMENT EARRINGS are gorgeous!!! They are so fresh and unique and the colors are amazing!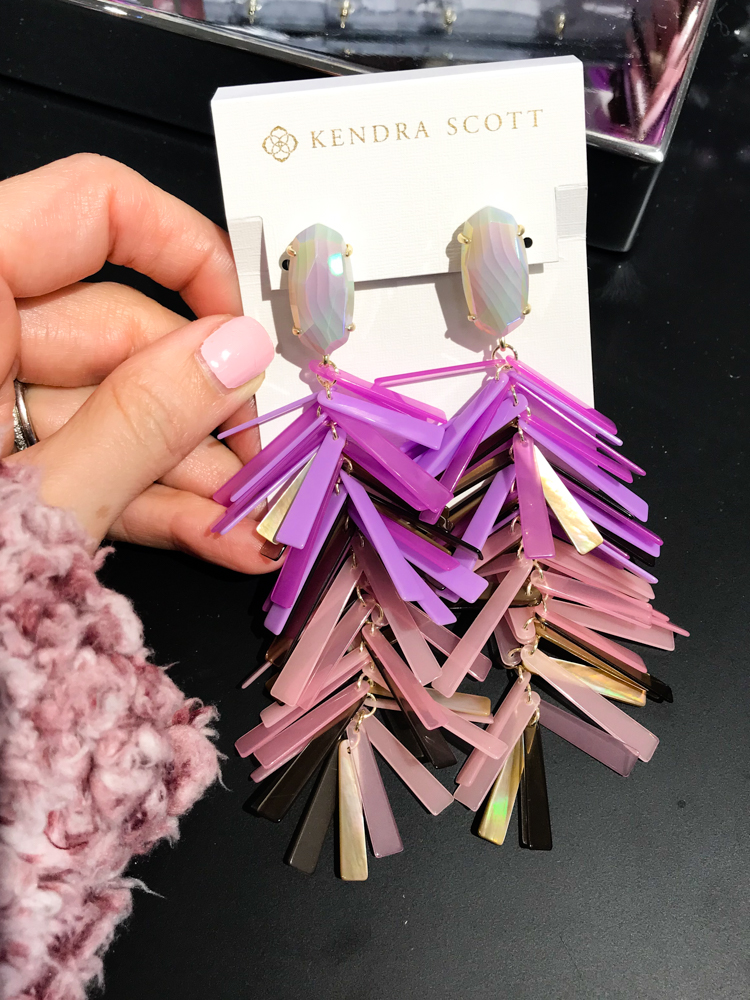 These are also fantastic STATEMENT EARRINGS and have a lot of gold!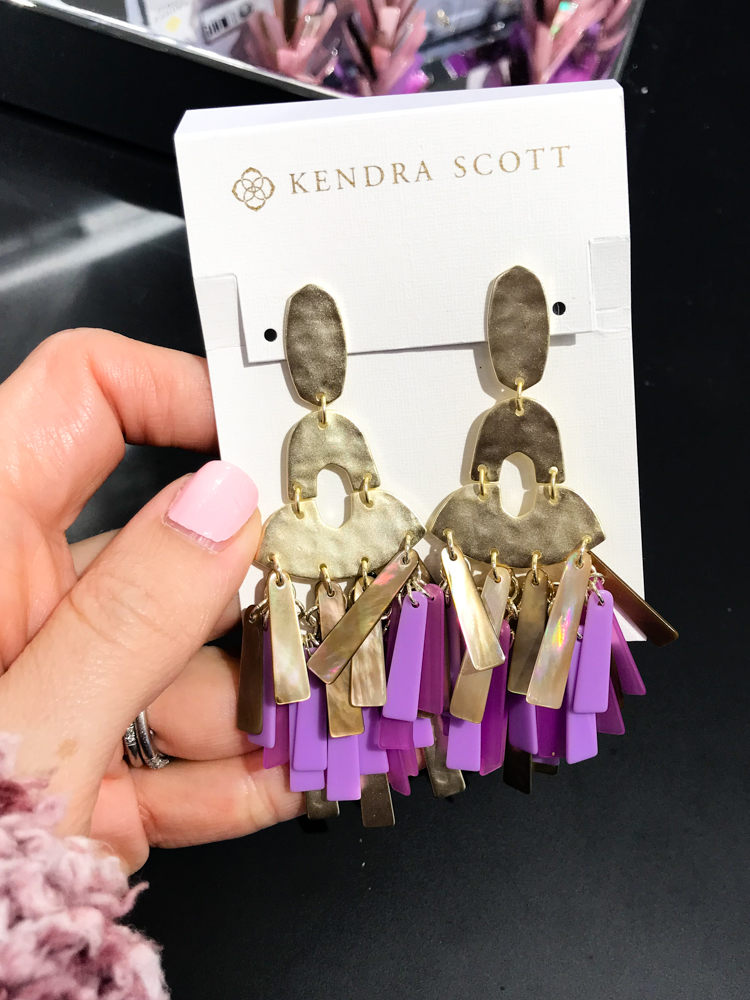 I really love this blush mother of pearl in all of these pieces… first up, these EARRINGS!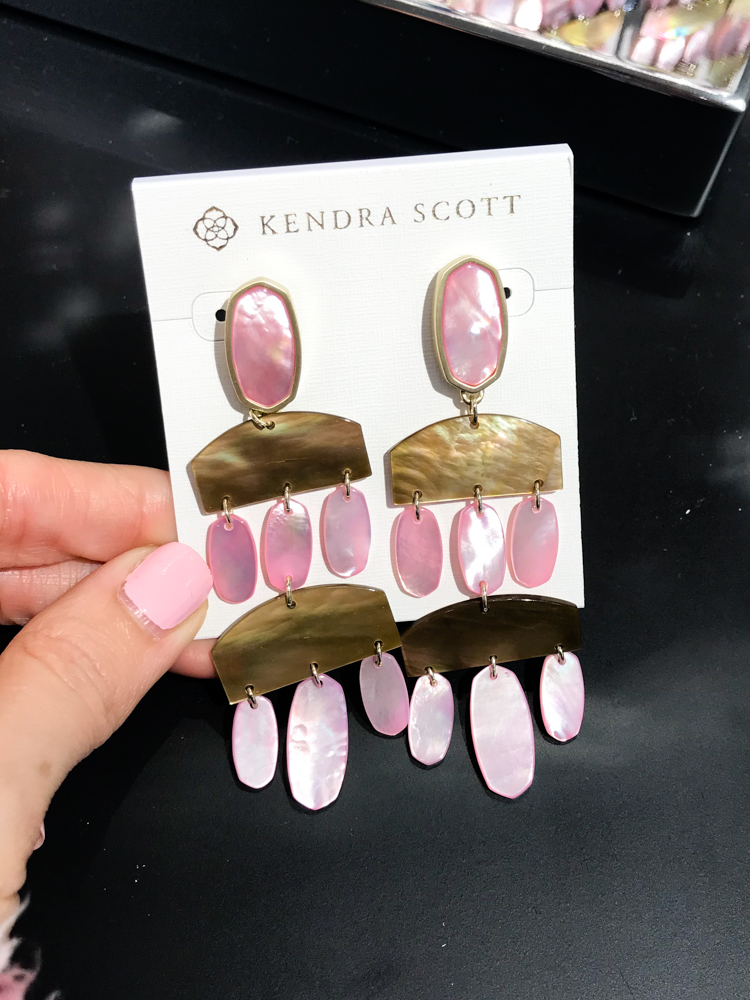 This new silhouette is so pretty! They are frameless and not too heavy! These EARRINGS also come in other great stones, including the bronze veined turquoise!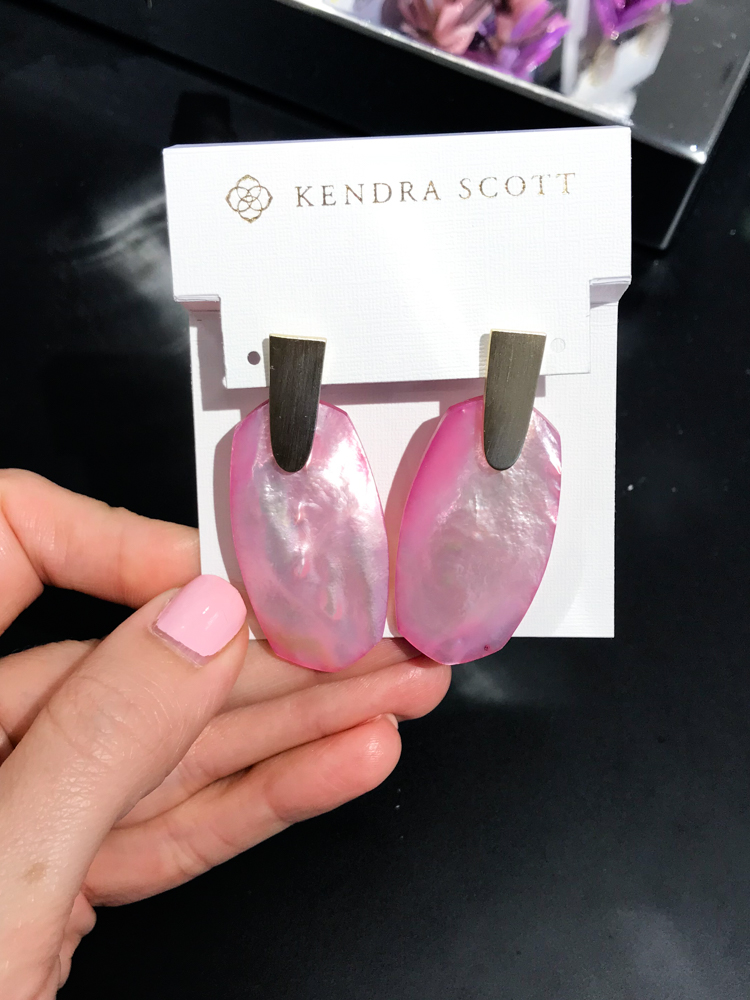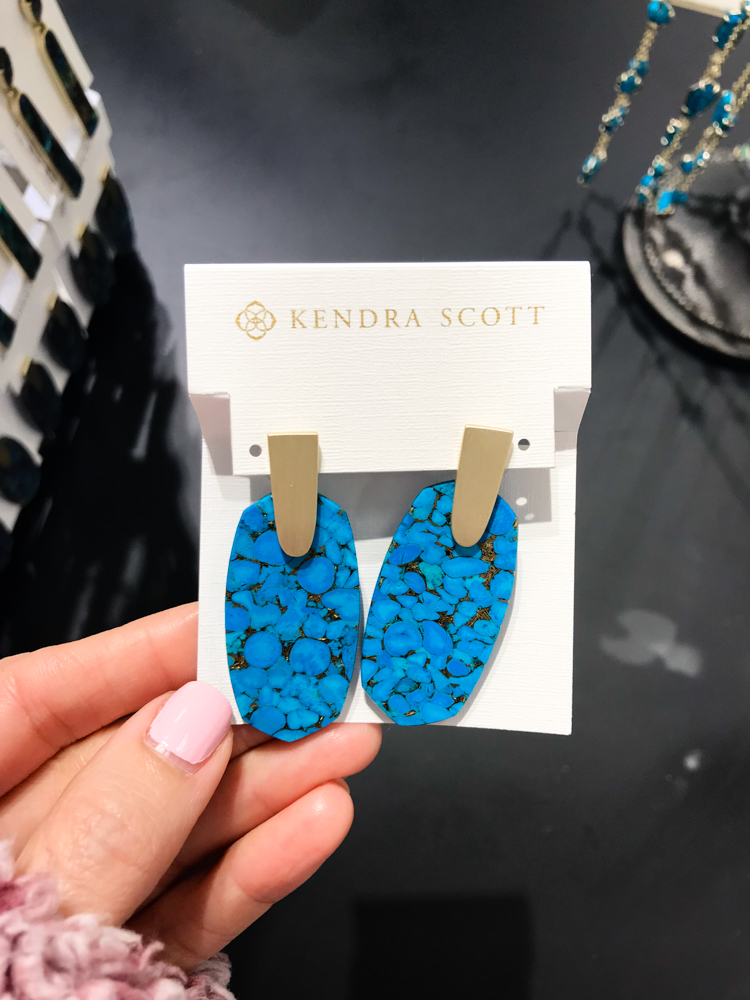 There is also a really cool new CUFF! I like two of them worn together or layer them with other bracelets for a fun arm party!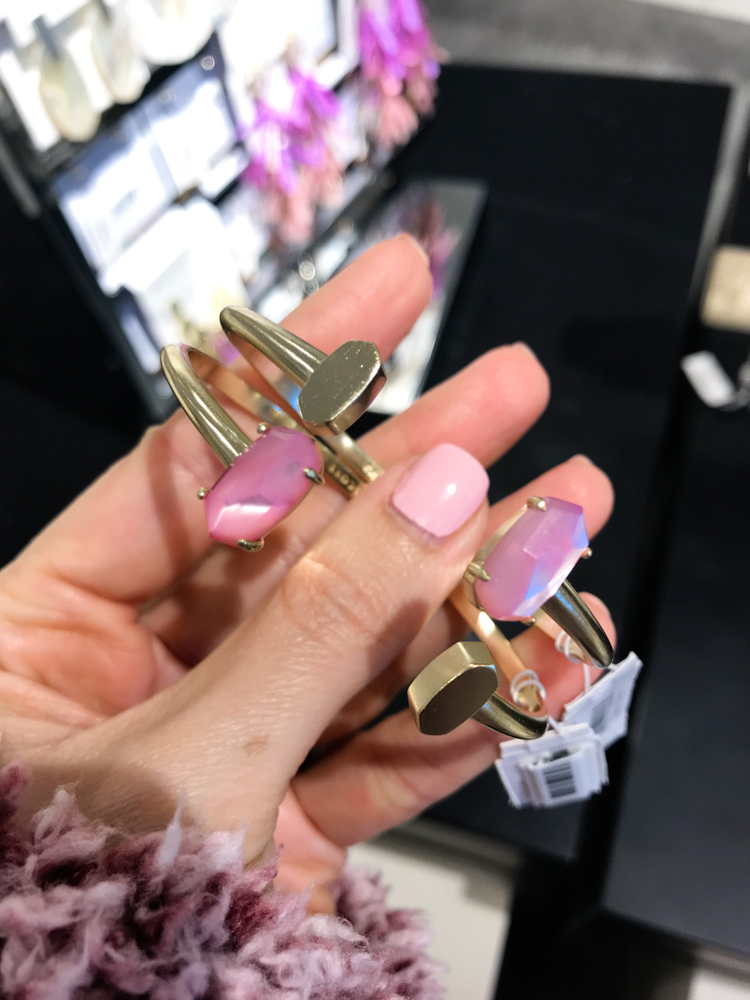 This is a great LONG NECKLACE that is adjustable so you can wear it long or short!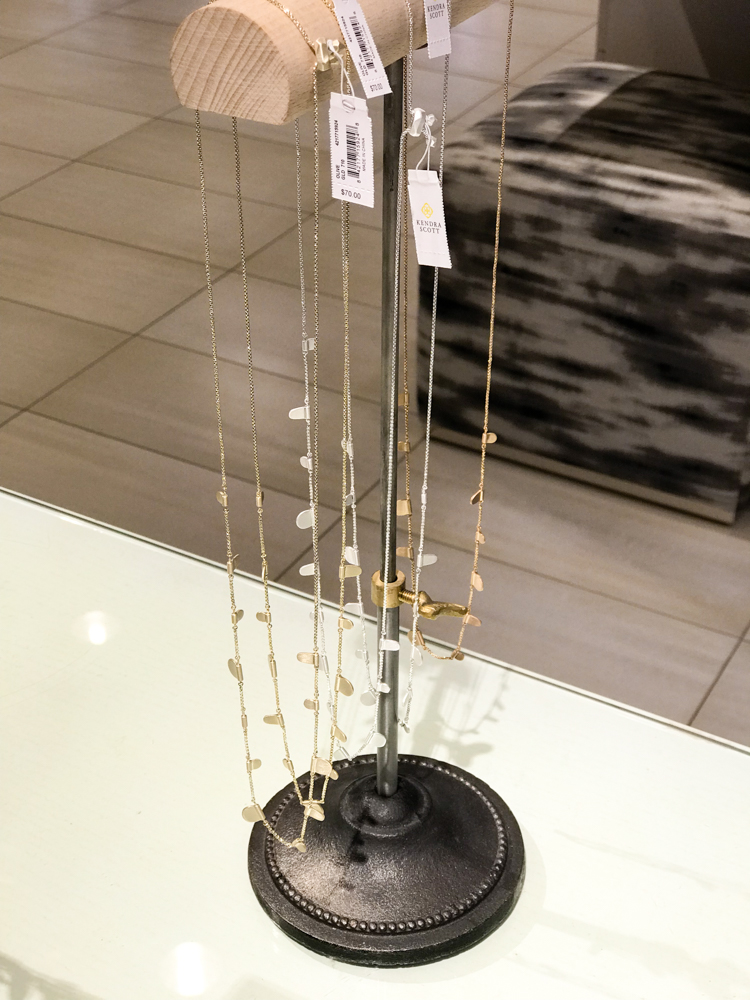 Here it is worn short and layered with this fabulous NECKLACE!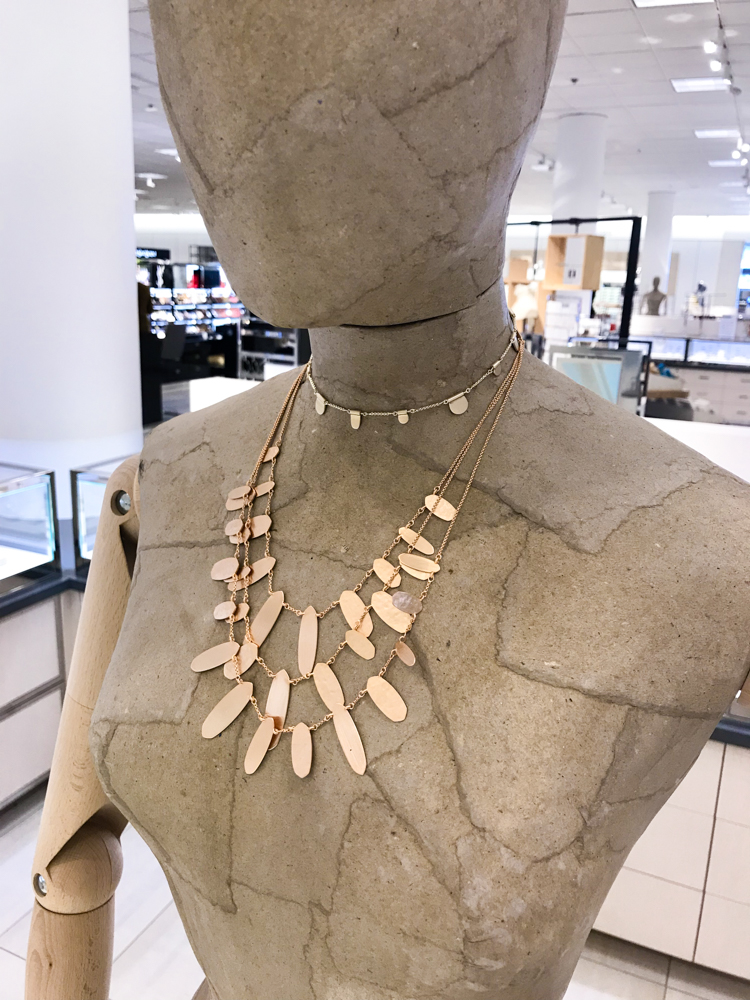 Here are all of my picks from the new Spring line! There's a great ring and an ankle bracelet too! You can click directly on the picture to shop!

VALENTINE'S GIFT IDEAS
Since Valentine's Day is almost here, I thought I would share some of my favorite Valentine's Gift Ideas! It's completely acceptable to order yourself something and give it to him to give to you! 😉 First up is my new 3 INITIAL NECKLACE! I love how dainty it is and you can also layer it with other necklaces! I put my husband's initial and both of my boy's initials and a diamond.  You can also get them with 1 initial, or two.  See all of your options, HERE.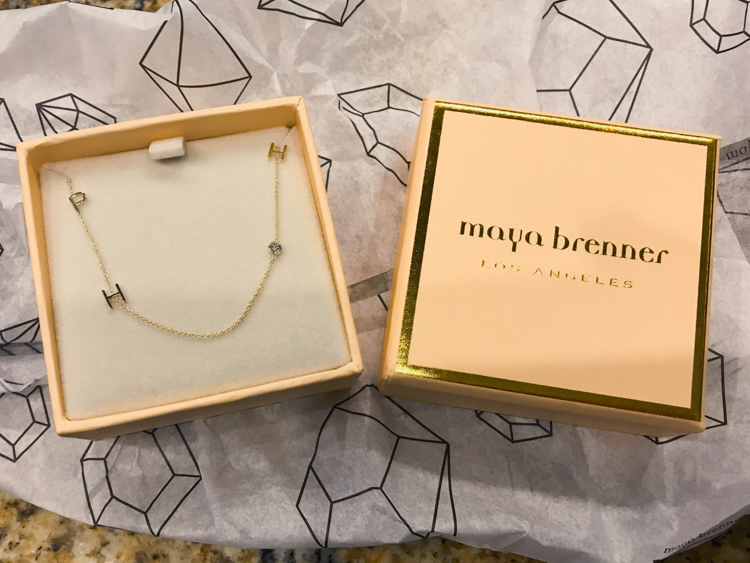 Terrible picture, but you get the idea. 😉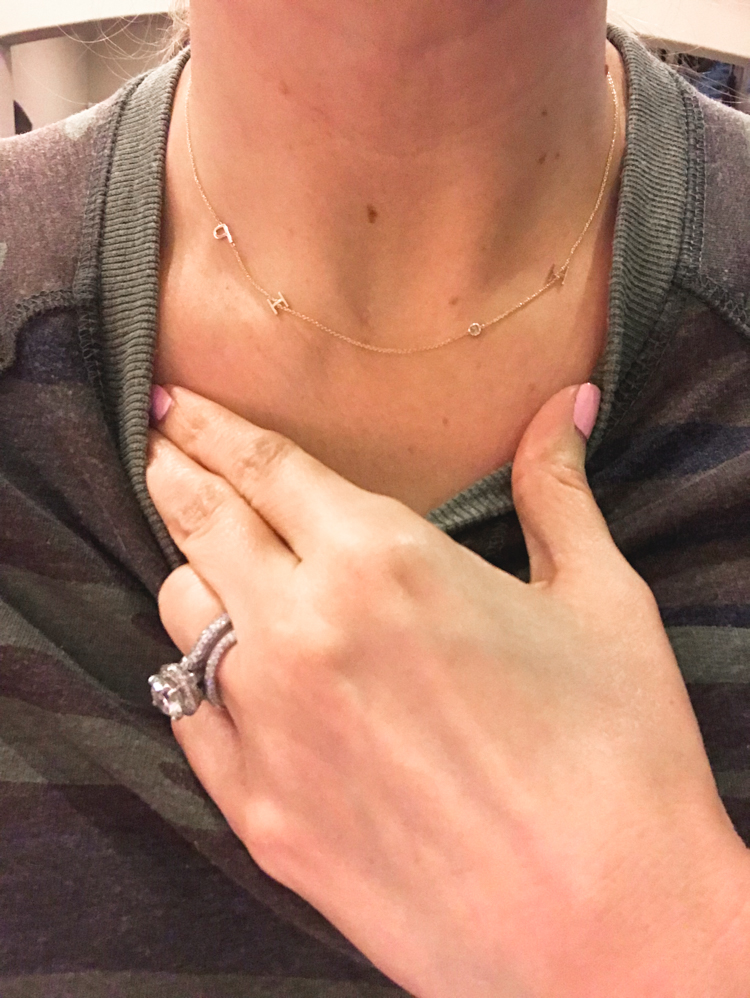 Oh my goodness, look at the new shell pink TORY BURCH RUFFLE SNEAKERS!!! So cute! Sorry the picture isn't great, click on the link to see better pictures.  It's worth it, I promise! They will look adorable with white jeans!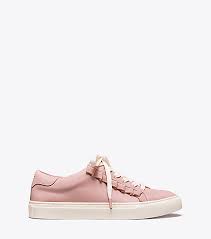 How did I miss these amazing TORY BURCH FLIP FLOPS? This snake print is a great neutral to go with just about anything! They are already selling out on the Tory Burch website, but you can still get most sizes HERE.  Yay!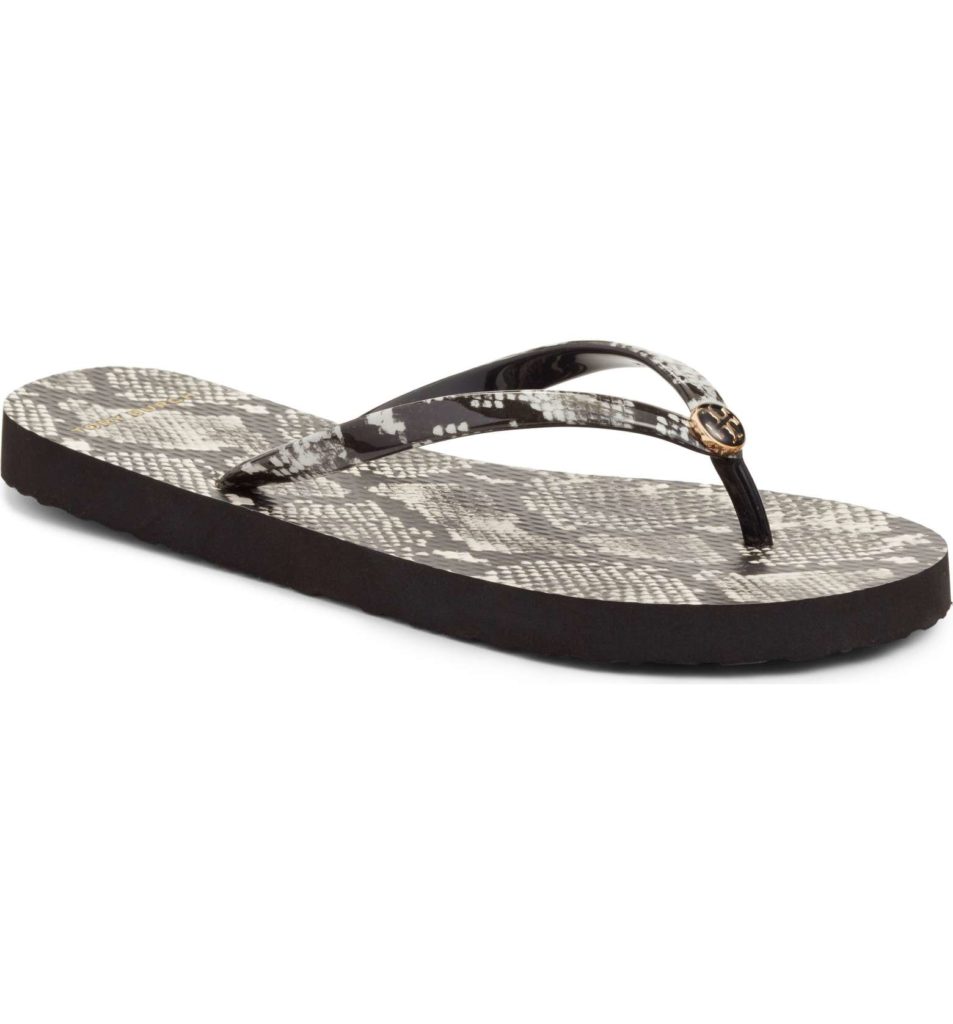 Restock Alert! This velour SWEATSHIRT has been a huge hit and some sizes have been restocked! Hurry!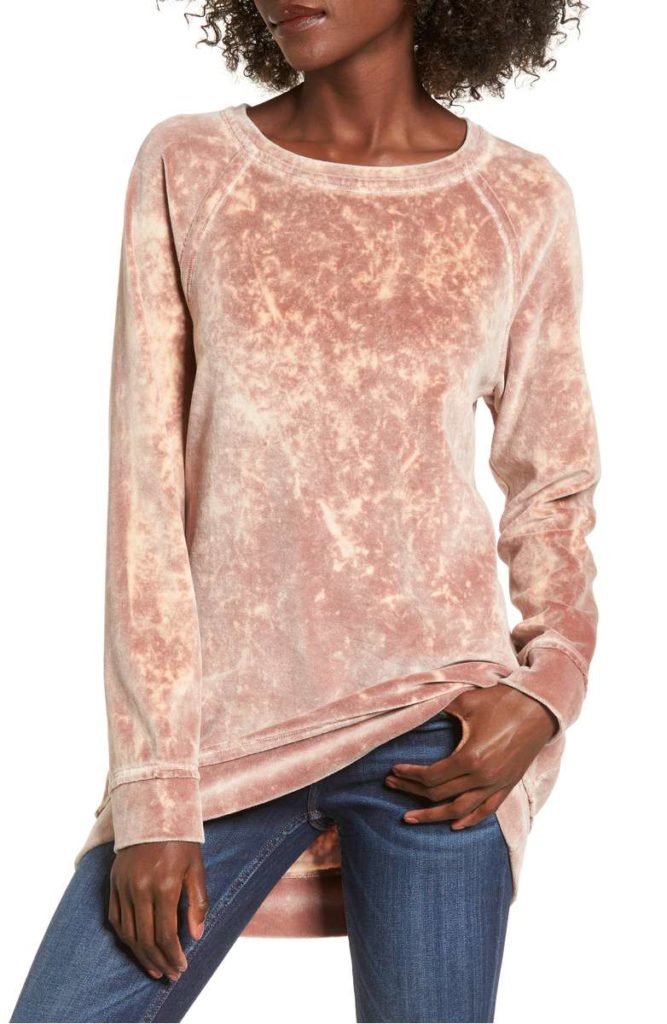 I just noticed that these TORY BURCH HEART STUDS are sold out via the link below, but you can also find them HERE.  Aren't they so cute? =)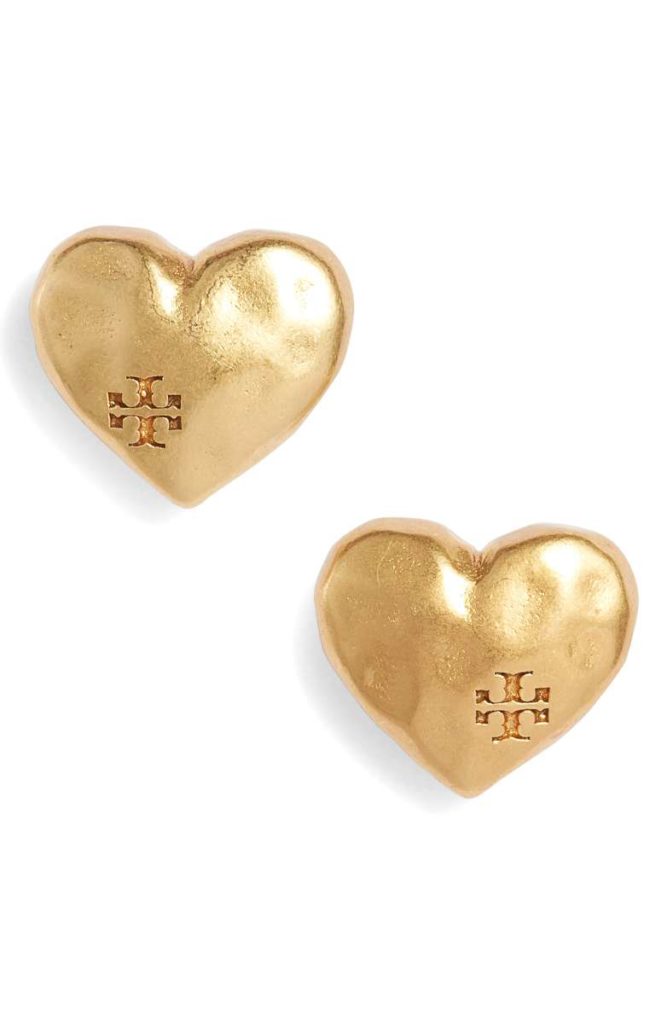 For all of my other picks, you can click directly on the picture to shop!

Have a great week!

Learn more about Barrett & see all of her posts HERE.
Follow Wear it with Barrett on Instagram and Facebook.
**This post contains affiliate links. If you purchase I may receive a small commission. Thank you!**
SaveSave
SaveSave
SaveSave
SaveSave
SaveSave
SaveSave
SaveSave
SaveSave
SaveSave
SaveSave