Hello everyone! I AM SO EXCITED!!!! The Nordstrom Anniversary Sale Early Access has finally arrived and it feels like Christmas! Well, besides the fact that it's 90 something degrees here… anyway, I have been anxious to share all of my favorite finds with y'all! As long as you have a Nordstrom card, (if you don't yet, you really should) you can start shopping the Anniversary Sale right now! Nordstrom releases all kinds of amazing sale items, that are new Fall/Winter styles, at a huge discount! This is THE TIME to buy boots, booties, denim, beauty products, jewelry, Kendra Scott, Tory Burch, The North Face, etc.! I always stock up on great items for my boys at this sale, so I will share my favorite finds for little boys too! I went to my local store yesterday and tried on a few things, but the stores never seem to have my size in everything and things will sell out so quickly, that's why online shopping is a dream come true with this sale.  Couple that with FREE SHIPPING and it's a win win! I look forward to this sale every year and I am so excited that it is here! I have a lot of favorite finds, so grab some coffee and get ready to shop along with me! Yippppeeeeeee! PS – Nordstrom.com had trouble yesterday so they are giving every cardholder 10 points per dollar spent on all purchases made July 13th and 14th!!! You just have to love their customer service and this is just another example of how they take care of us! So get to shopping, stuff is selling out already!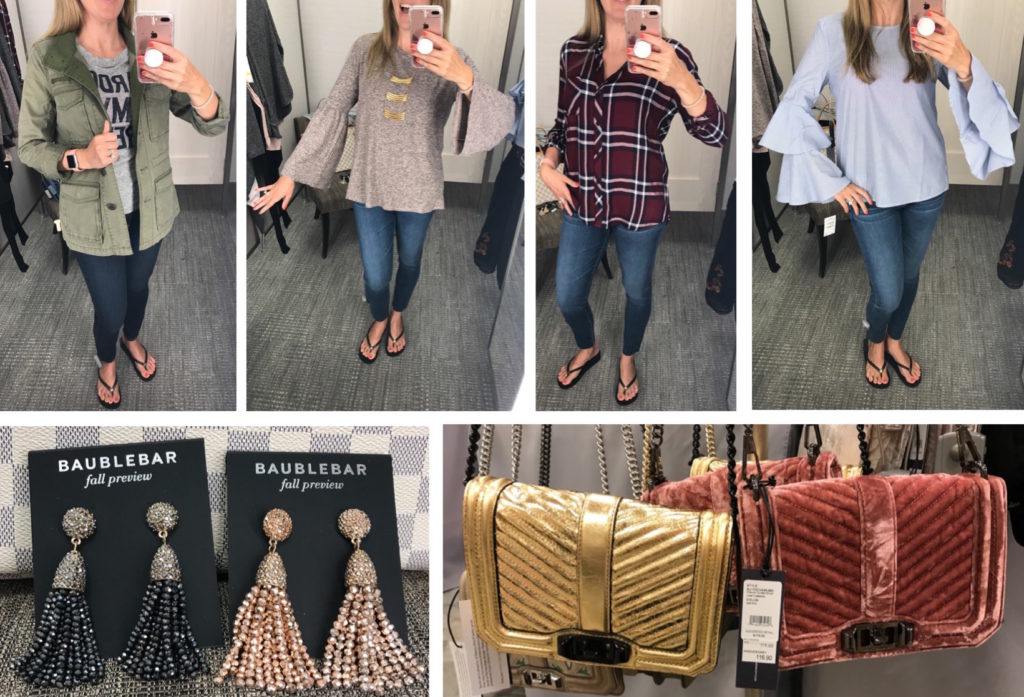 Women's Clothing
I'm going to organize my favorite finds into several categories.  I think it's only fitting (I hope you are laughing right now) that we start with clothes for us! 😉 I am going to apologize in advance for how bad the pictures are and how bad I look! I was heading to the gym and I don't look very cute.  So please look past all of that and focus on the amazing deals! This jacket is a great basic for the Fall and it's under $80! I am in love with this graphic t-shirt and I bet it will sell out! These Paige jeans are so comfortable, love the rise on them and this is the time to buy a good pair of designer denim! All of these items run true to size in my opinion.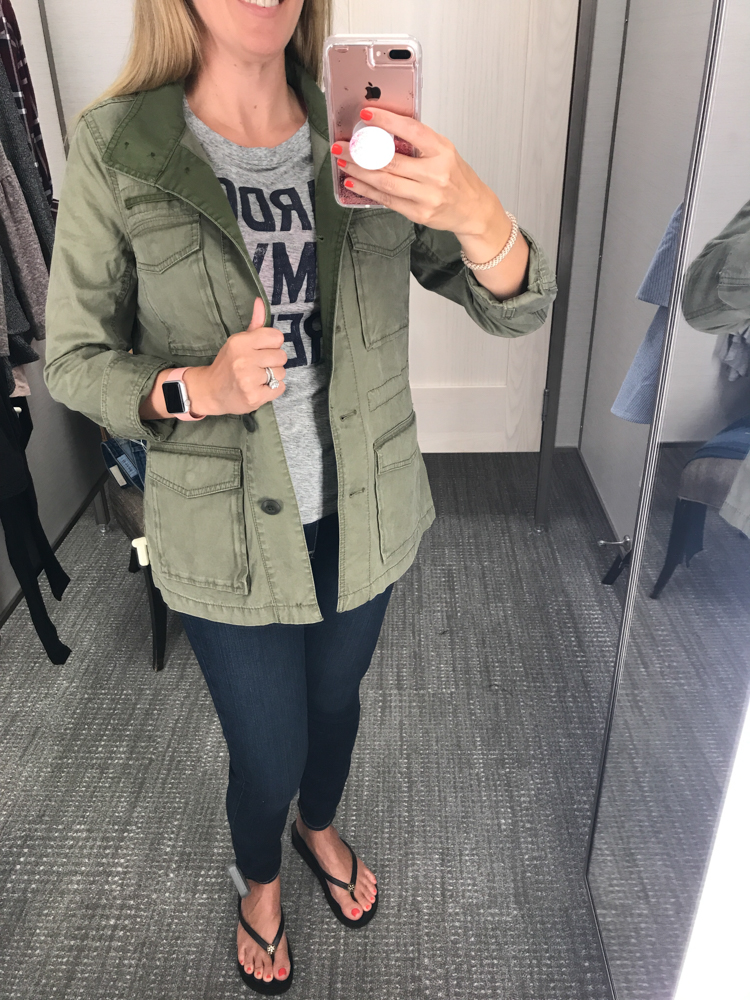 MILITARY JACKET | GRAPHIC TEE | JEANS | FLIP FLOPS | APPLE WATCH
Here's a better picture of the graphic tee, so funny!!! Not that I ever say a bad word…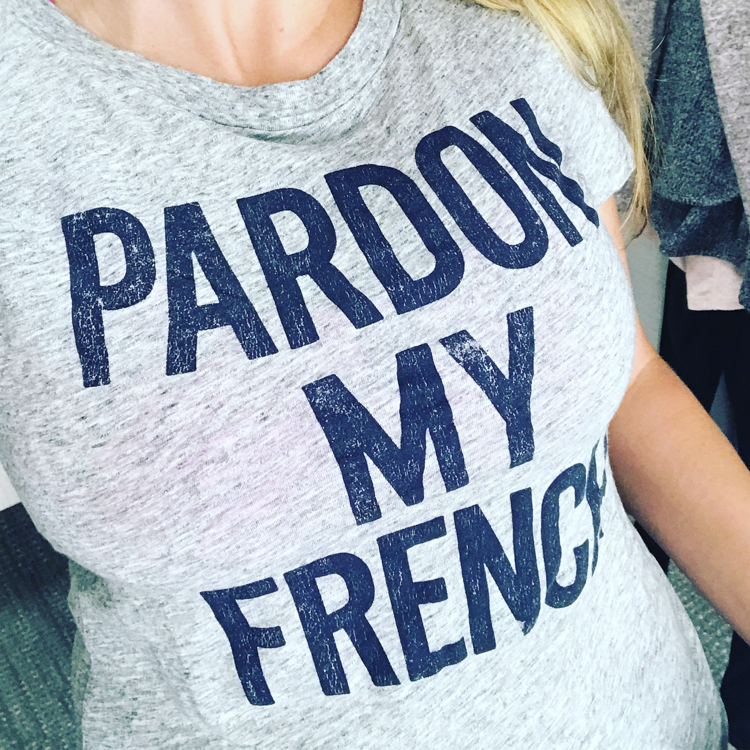 This plaid shirt is worth every penny! This brand makes fantastic quality button down shirts that are super soft! It's so comfortable and there are other colors available too.  It says they run small but I'm in a medium and thought it was true to size? This is a great investment item that you will be able to wear for years! Then there are the MOST AMAZING AG jeans ever! They have a frayed hem and they are the softest denim! These are also worth investing in! You will notice I have my ponytail holder on my wrist, did you think it was a cute bracelet? Yep, it's actually kind of cute hanging out on your wrist, just waiting to not hurt your hair when you put it up! 😉 Find my favorite ponytail holders HERE.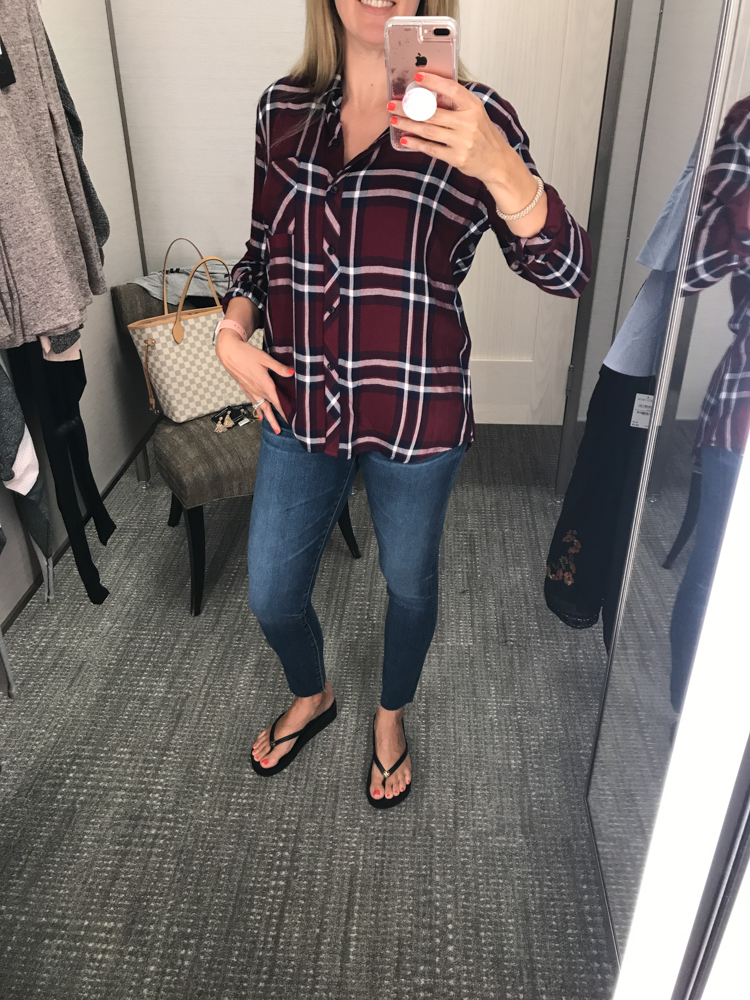 PLAID SHIRT | AG JEANS | FLIP FLOPS
This blouse is so fun! How about these sleeves? It's all about interesting sleeves right now and I think these are so cute! This runs true to size, I am wearing a medium.  I'm wearing the AG jeans listed above.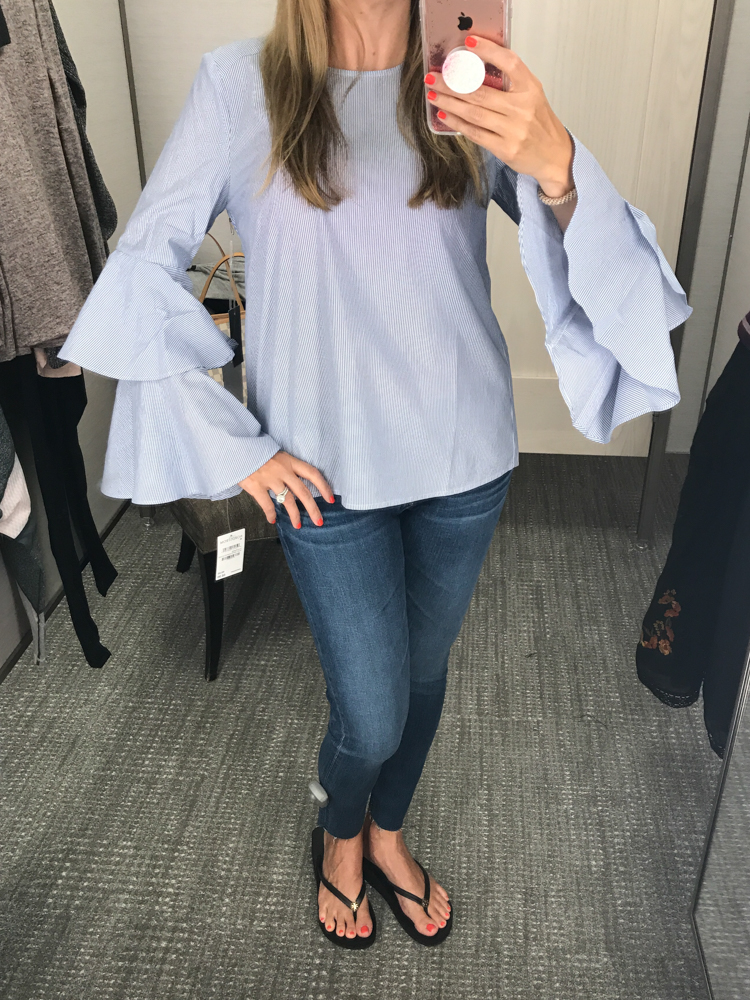 Here is your token dork picture from yours truly! I really love this comfy bell sleeve pullover! It's not too thick but it is very soft! This is the pink smoke color, but it's available in lots of pretty colors.  This is such a unique necklace and it's even adjustable! I think it adds some pizzaz to any simple top and you can wear it with lots of different outfits! The price is so reasonable too!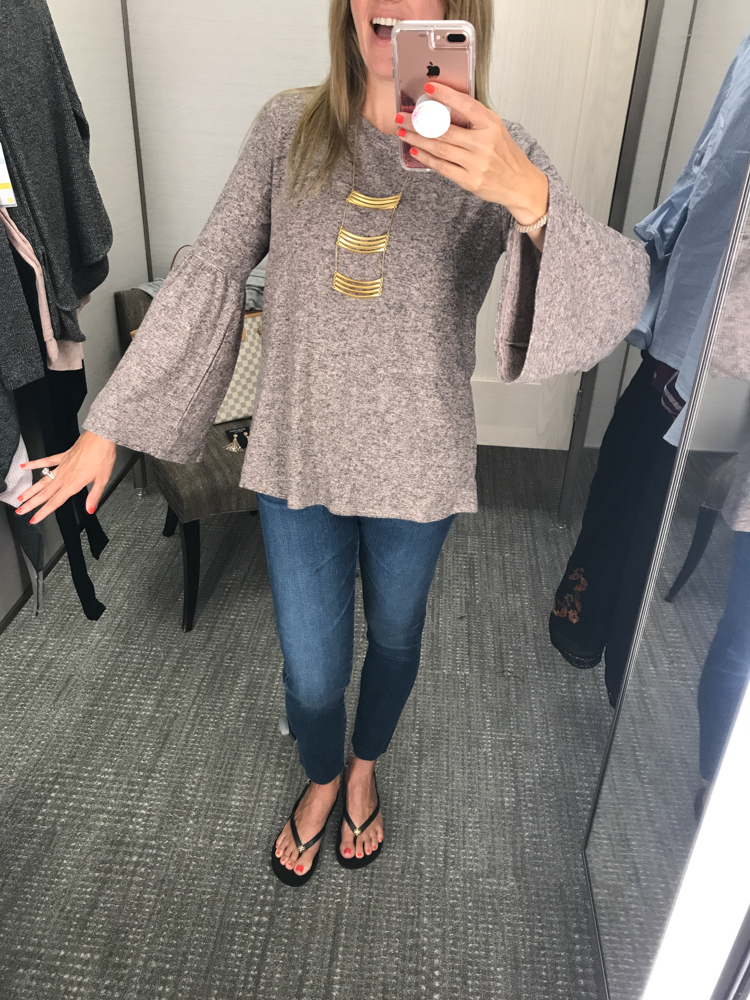 BELL SLEEVE PULLOVER | NECKLACE
It might be the boy mom in me, but I sure do love camo! This t-shirt is super cute in person and fits true to size.  It would also look great with white denim! I could workout in this or wear it as a casual tee! I'm wearing those amazing Paige jeans in this picture too!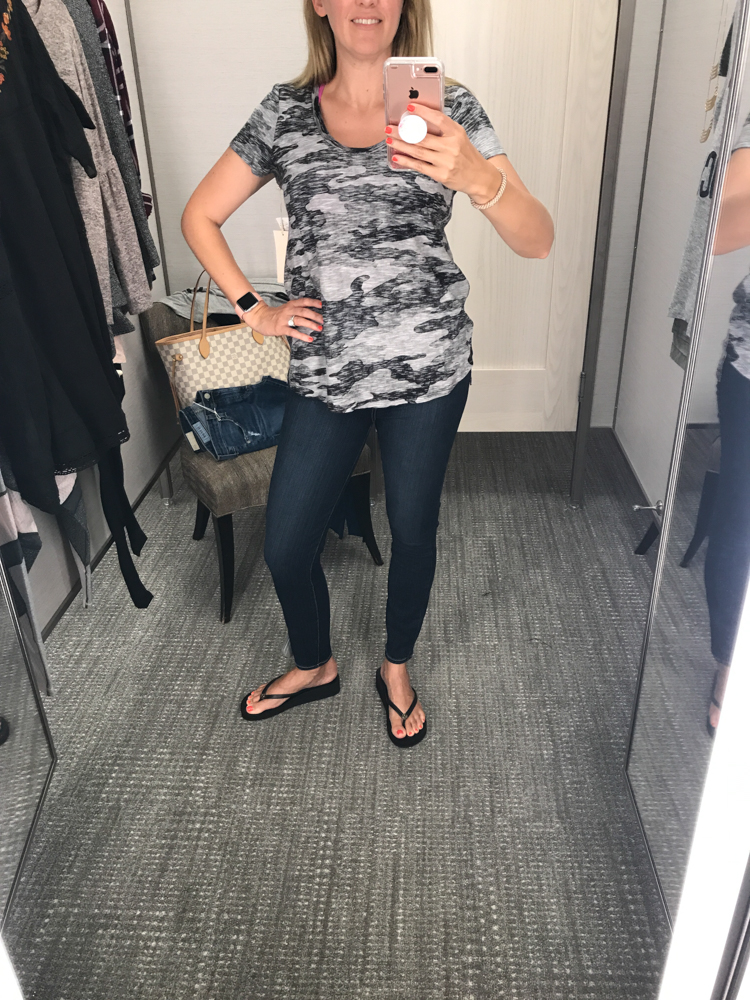 I am totally in love with this dress! I think it runs true to size.  It will be so cute with booties in the fall, but it looks great with sandals now! It is also available in white!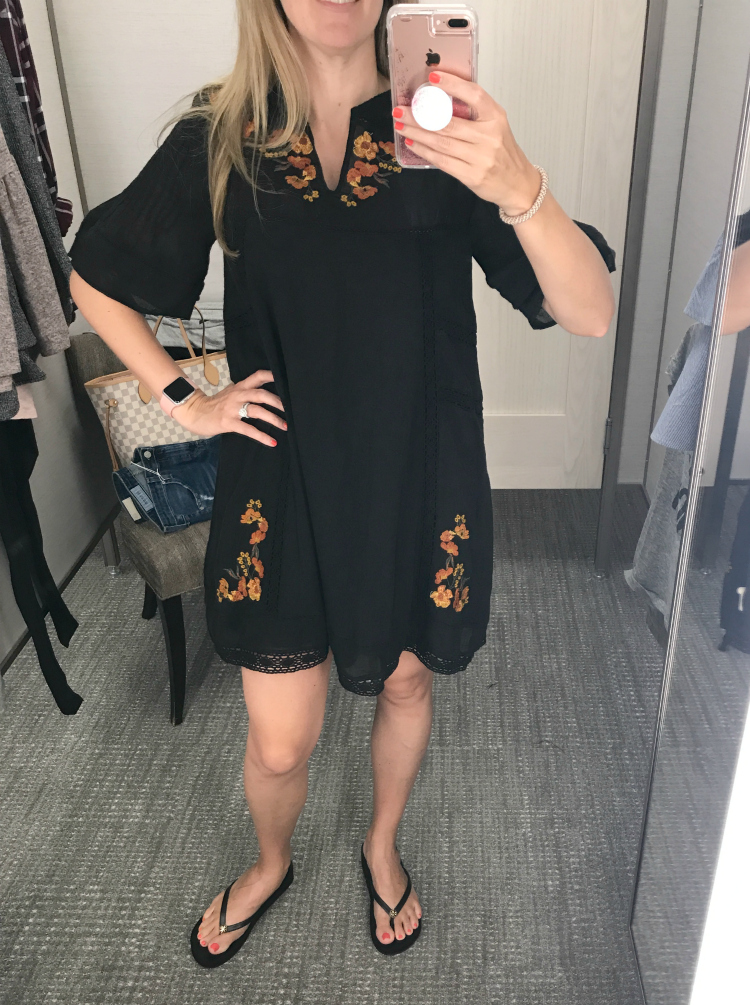 There are so many cute legging options on the sale so be sure to checkout all of my favorite finds, but they had my size in these mesh moto leggings and I really love them! They also come in an olive/grey color.  I want both of them! This t-shirt would look great with any of the legging choices I am sharing.  Especially the cute patterned leggings that have this same blush pink in them.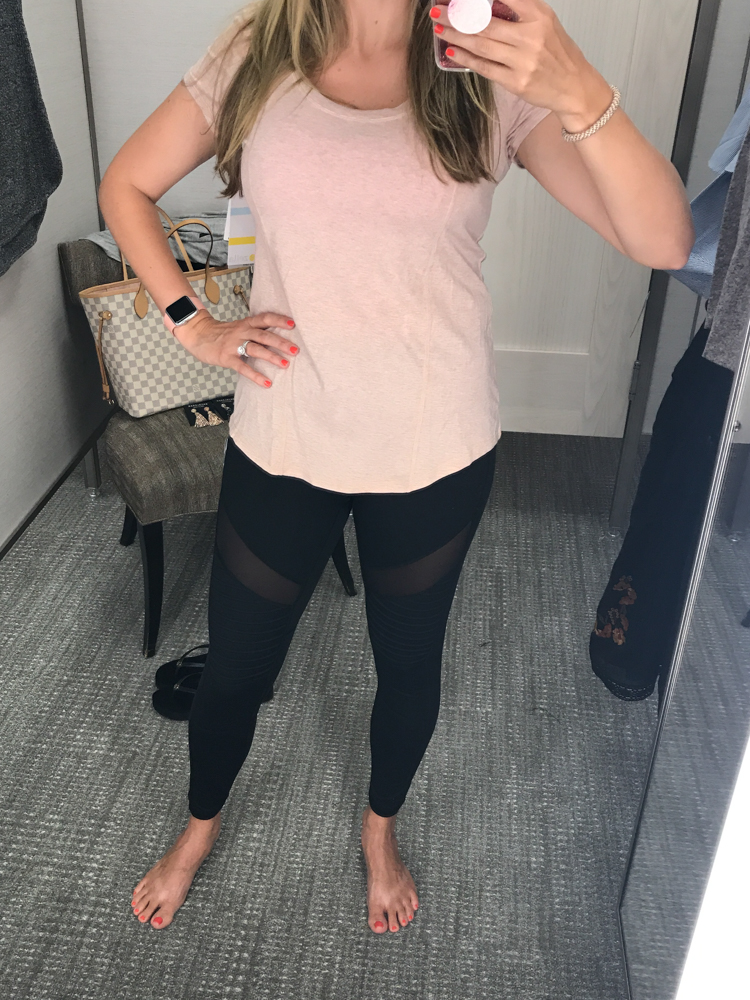 ATHLEISURE T-SHIRT | MOTO LEGGINGS
Here is a better detailed shot of what they look like! So cute!!!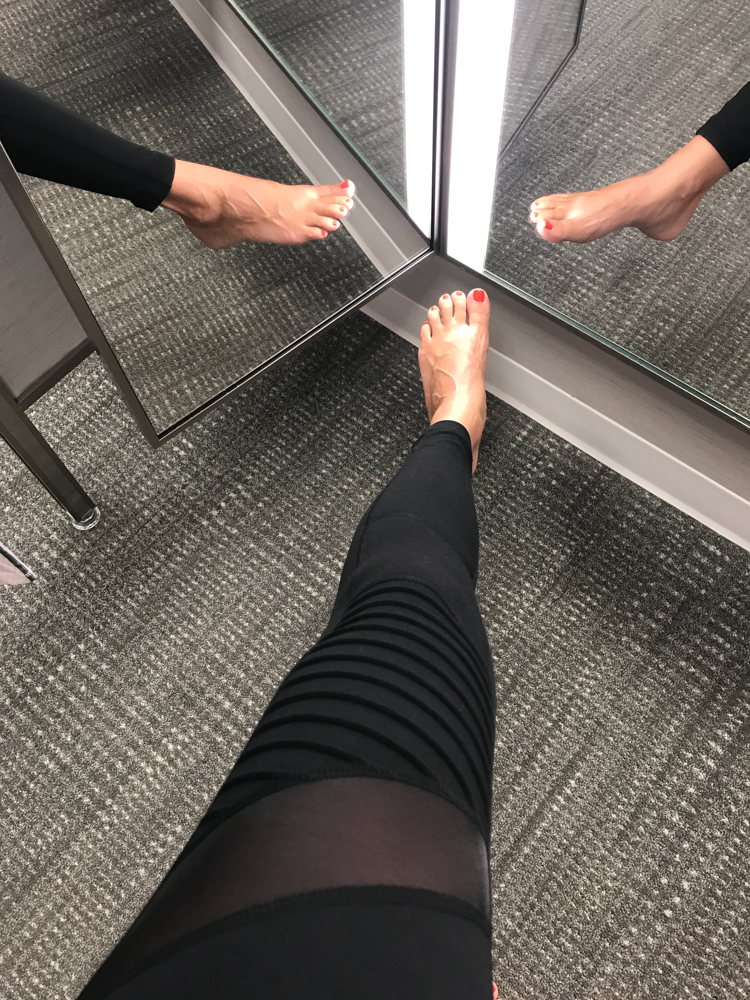 *Click on the image directly to shop the item*


Women's Shoes
This is the time to invest in a good pair of on trend booties or boots! You won't get these prices after the sale is over and the best items will sell out! So many great options! How is a girl to pick? I had to order more than one!

Jewelry
Now we come to one of my favorite groupings! There are so many pretty things on sale! Tons of Kendra Scott! I love these earrings so much! They are shiny and clingy but not over the top! I literally can't decide which color I like more, I think I need both of them! They are the perfect size and not too heavy.  You can find both options HERE.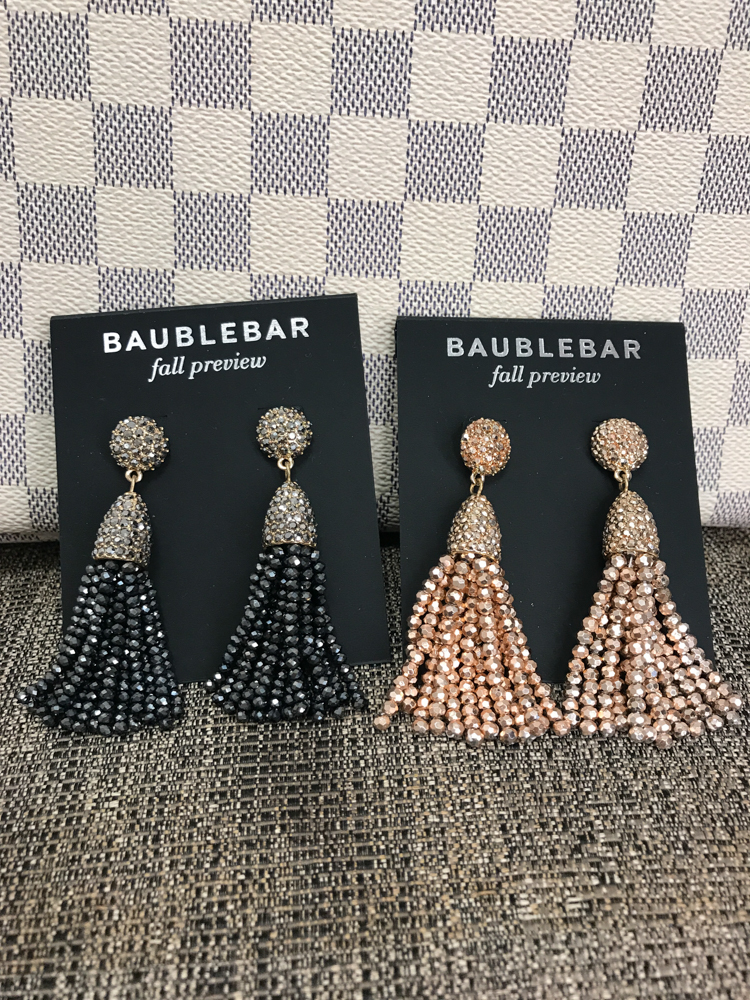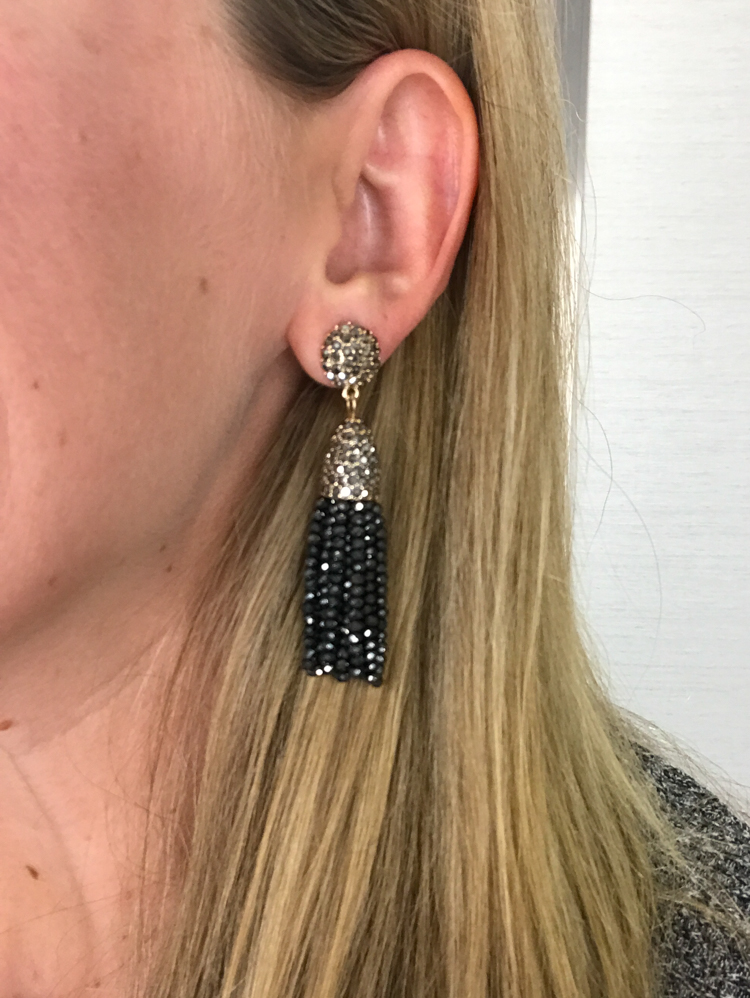 I really love these initial necklaces because one side has the pave initial and the other side is the plain letter.  They look great layered too! Get your initial necklace HERE.  They are also available in a silver finish HERE.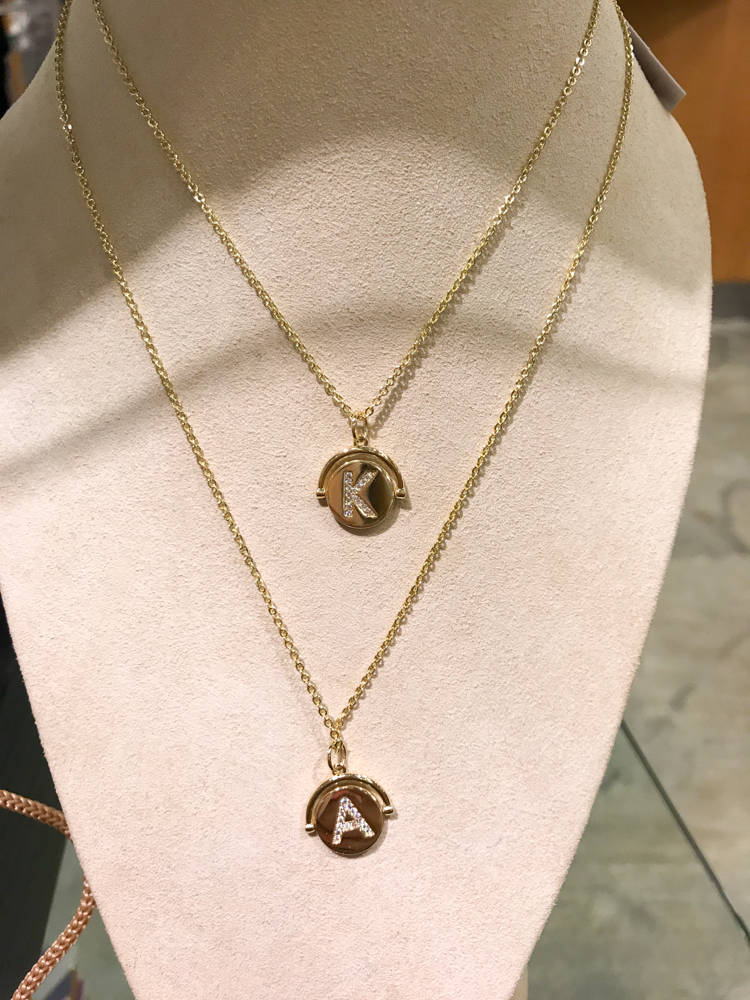 These have a really cool retro vibe and they are available in three different metal combinations.  You can see all of them HERE.

Purses & Accessories
So many amazing finds here too! S'well bottles are even included! I haven't seen so many patterns and colors on sale before! If you need another S'well bottle, grab these quickly! They are the best! I think I have 5 now.  Whoops! 😉 I've included great finds for Tory Burch purses, sunglasses, etc.  I really liked THESE in person and they are polarized! Both color combinations are pretty!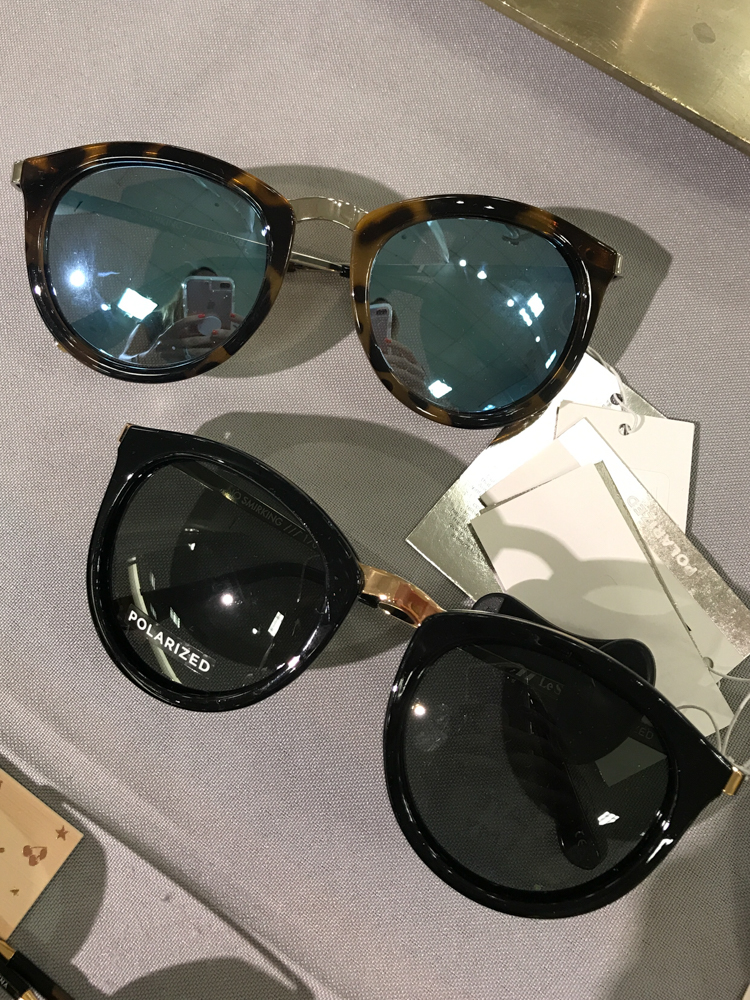 I am a huge fan of Rebecca Minkoff purses and these crossbody purses are some of her most popular designs.  The PINK VELVET is a Nordstrom exclusive! Velvet is really in right now! I also really like the GOLD CROSSBODY too! The prices are great too!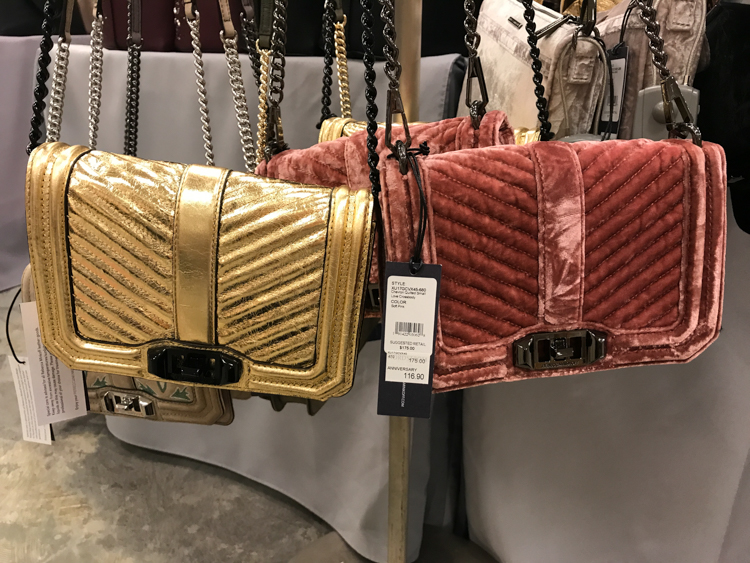 This embellished FAUX LEATHER TOTE is really cute and comes in black (pictured), burgundy or a gray/taupe color.  They include a great little pouch too!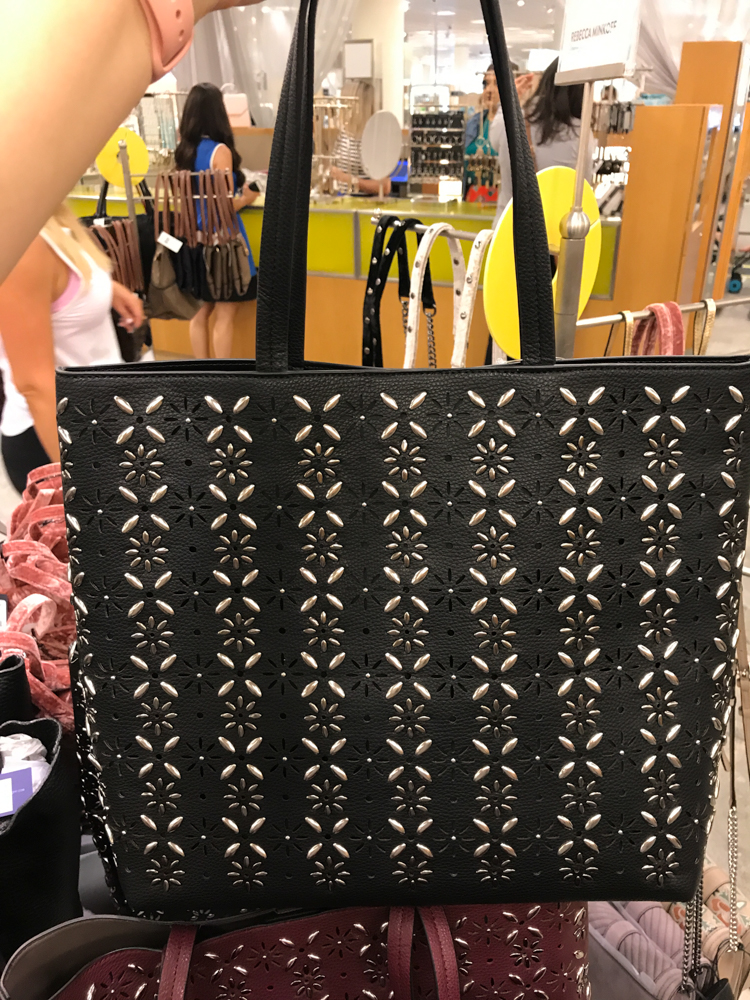 I really am shocked to see so many S'well bottles on sale! Here is just one of the many color options, just search for S'well HERE. =)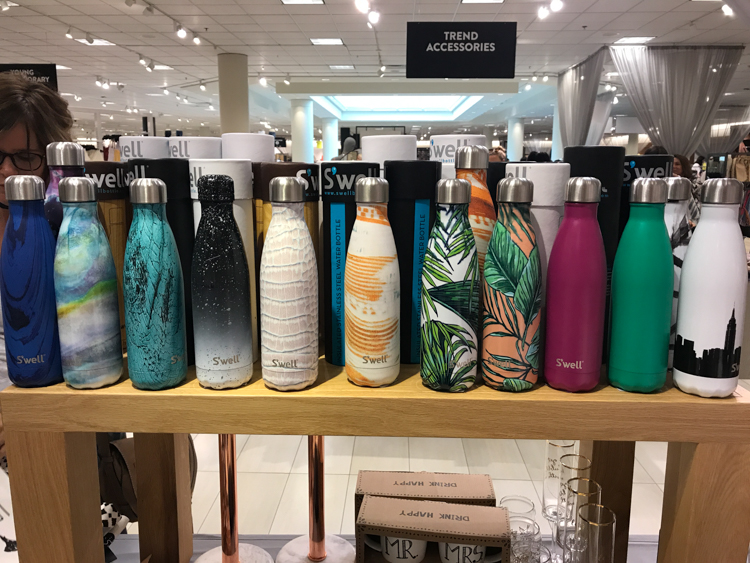 Beauty Steals & Deals
This is a huge opportunity to get multi-packs and bundles at a great value! I always stock up on sunscreen, perfume, makeup, Evian water for my face, etc.  You can also get great prices on beauty electronics like the Clarisonic, see below.  Click on each item to get all of the details!

Boy's Clothing & Shoes
I always load up on Under Armour clothes for the boys during the Anniversary Sale.  It's all they want to wear so I guess I have to buy what they like too, ha ha! I like to get good denim, shoes, The North Face jackets, etc. because I can buy the sizes they will need in the Fall, at a discount! With these growing boys, every little bit helps! They even have adorable Cars rainboots this year! My little one will love these!

Whew, that's a lot of shopping ladies! Thanks for hanging in there, we both need a nap now! I hope you found lots of great finds today, happy shopping!

Learn more about Barrett & see all of her posts HERE.
Follow Wear it with Barrett on Instagram and Facebook.
**This post contains affiliate links. If you purchase I may receive a small commission. Thank you!**
SaveSave
SaveSaveSaveSave
SaveSave
SaveSave
SaveSave
SaveSave