Hi Guys! Hope everyone had a great week! Today, I am going to share some Nordstrom finds that I discovered this week AND make sure that you all know about the Beauty Event at Neiman Marcus that's going on right now! I found some great new shoes and booties and three great outfits to show you! I went to the best Nordstrom in our area, NorthPark Center.  My friends joke that it's my Mother Ship! It really is one of my favorite things to do, go to NorthPark to shop and have lunch there while the boys are in school.  So take a peek at some of my favorite finds from Nordstrom…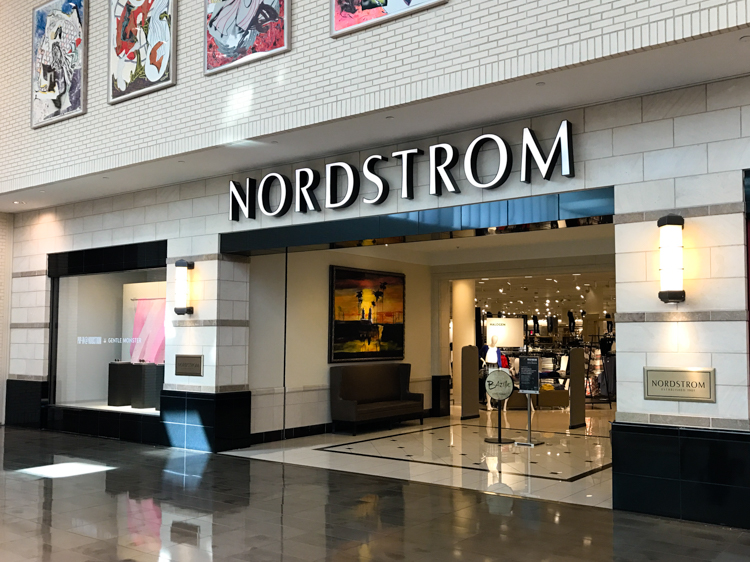 First up is the easy T-SHIRT that has a great fit and a fun neckline! It's only $29 and is available in several other great colors! I'm wearing it with my new GREY JEANS that I am in love with! I wear them all the time! I love how they fit and I did size down one size in these!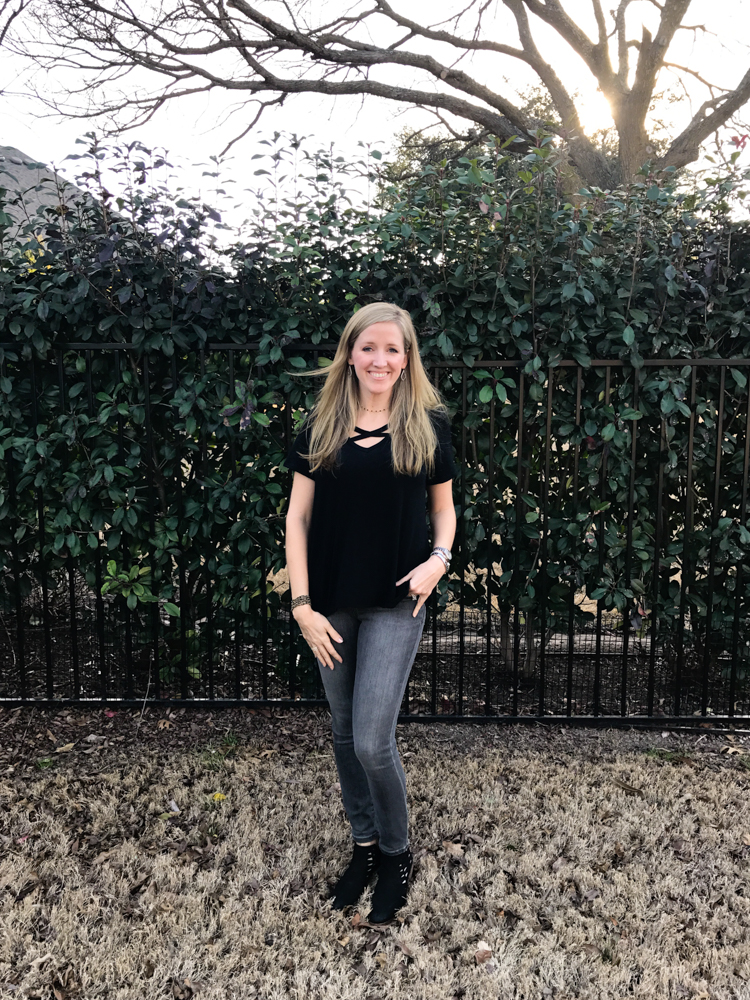 BOOTIES (on sale) | CHOKER | EARRINGS | BRACELET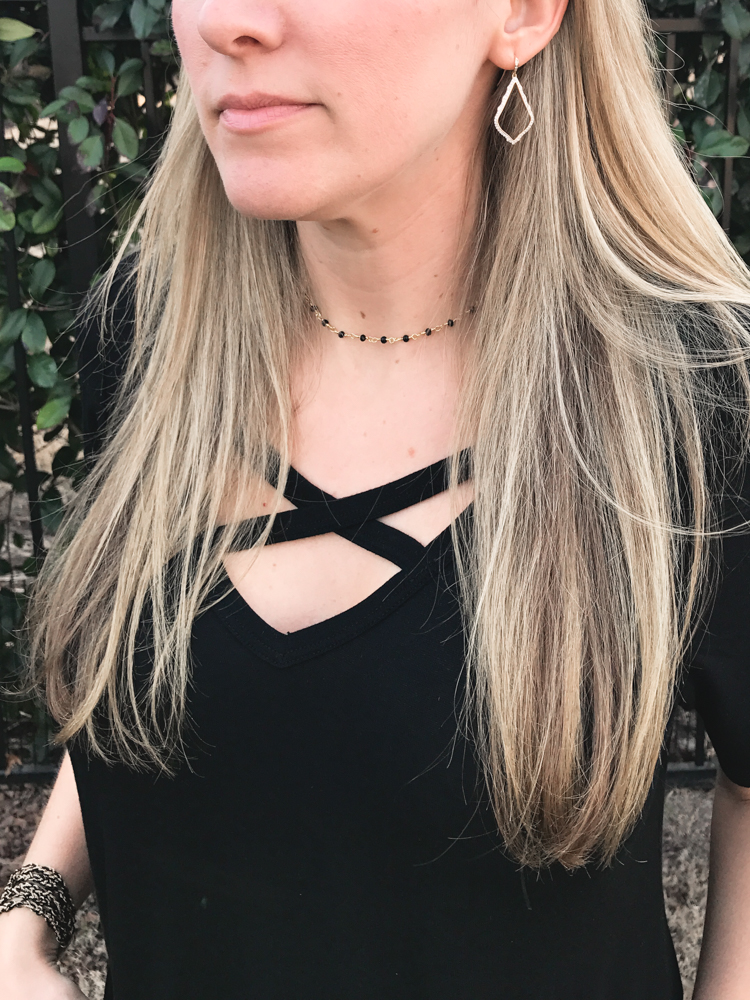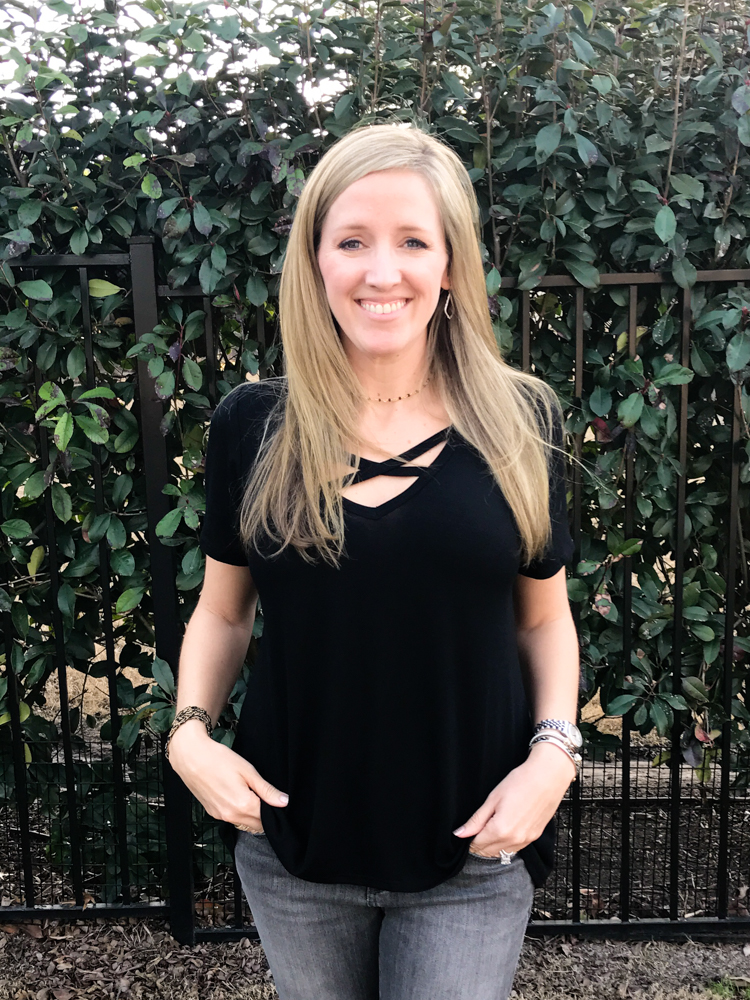 I've been dying to show you guys my FAVORITE NO SHOW SOCKS to wear with all of your booties! They are comfortable, and they stay put with a small rubber grip on the inside of the back of your foot.  I just feel weird not wearing some kind of sock with my booties.  I have three pairs and they wash well and are worth it! The exact pair I have on just sold out, but I love this color.  See how you can barely see them through my booties?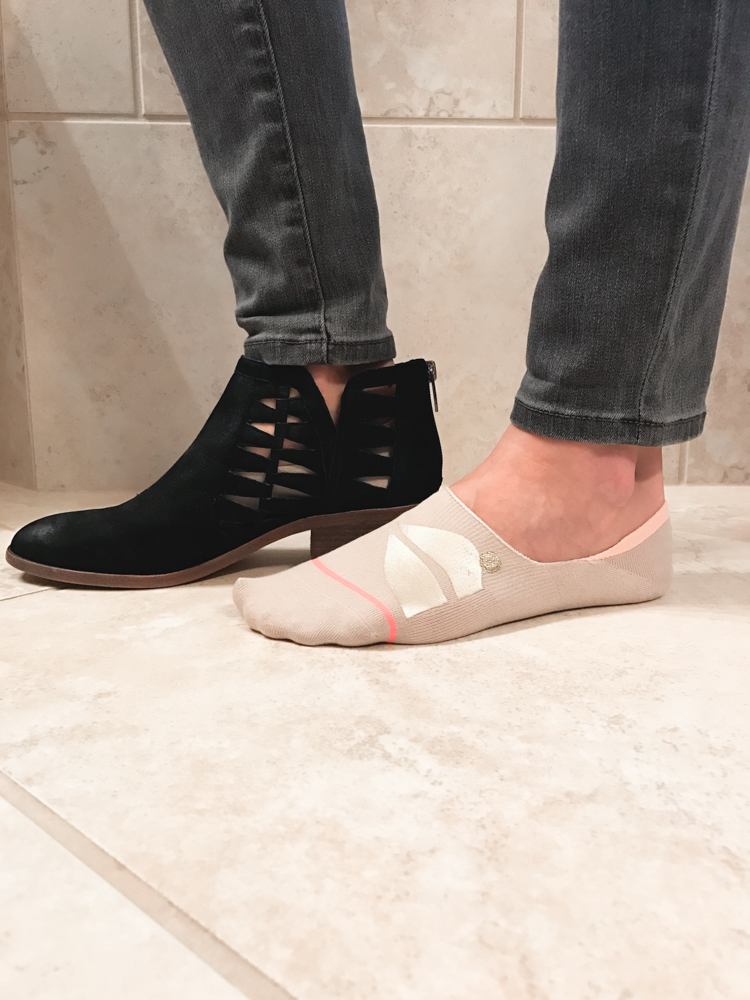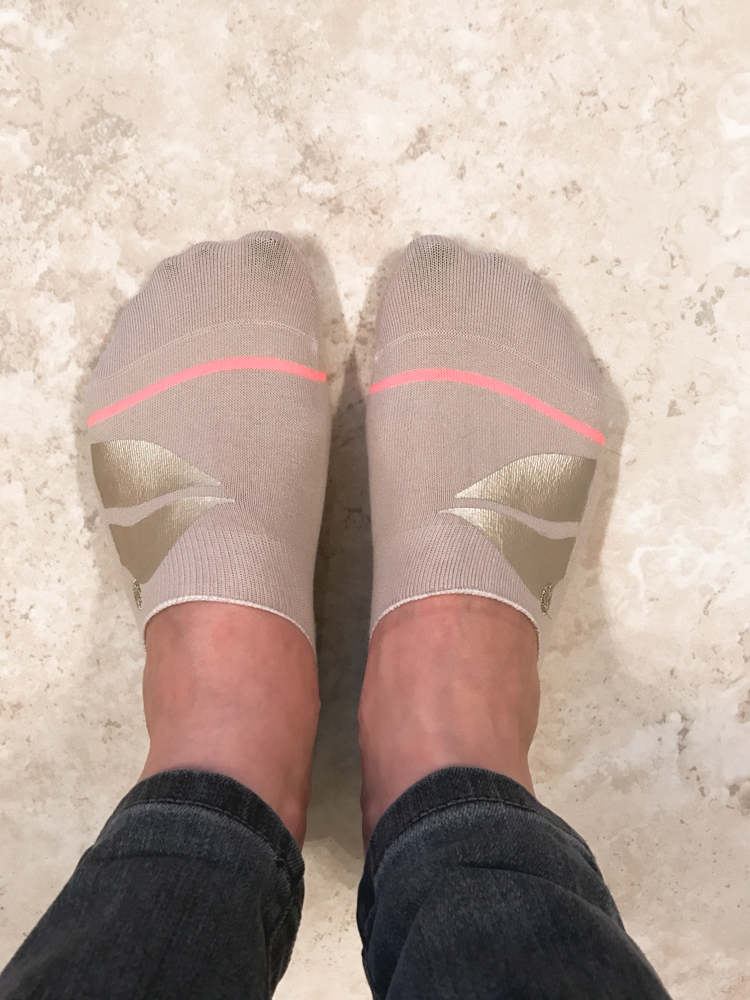 This RUFFLED CARDIGAN is so stinking cute with this white SEAMLESS TANK.  You can get it in tons of colors! I wear this tank all of the time under sheer shirts or with cardigans or jackets.  You can wear it with the lower scoop neck or reverse it for a slightly higher scoop neck.  They smooth out the lumps and bumps too! The ruffled cardigan is also available in black, I really like both of them!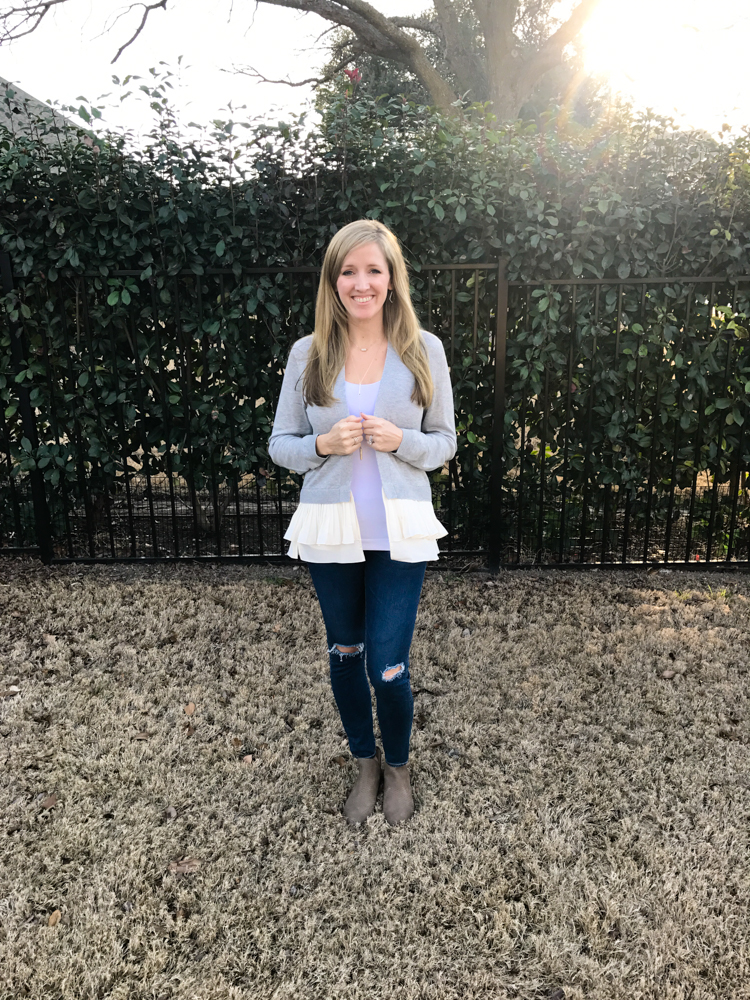 EARRINGS | NECKLACE | LARIAT | JEANS (similar) | BOOTIES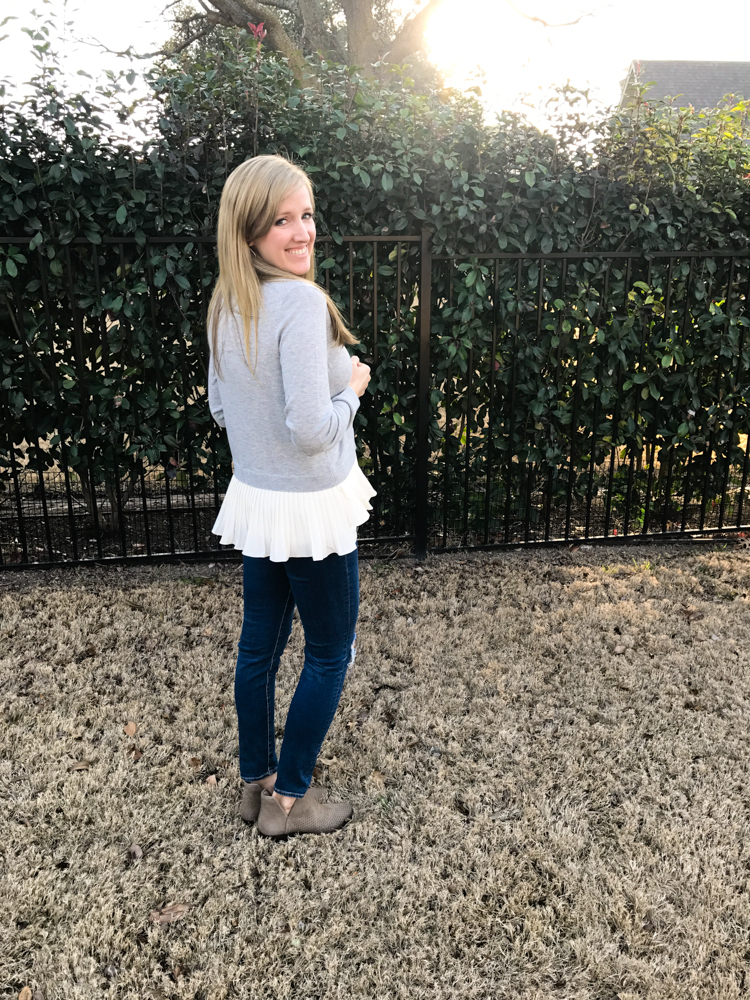 This DRESS is so cute and would be great for a date! It's a knit, fit and flare dress and it comes in navy or coral.  Very dense knitting makes this pointelle-detailed dress particularly flattering and drapey.  I love it with these SHOES!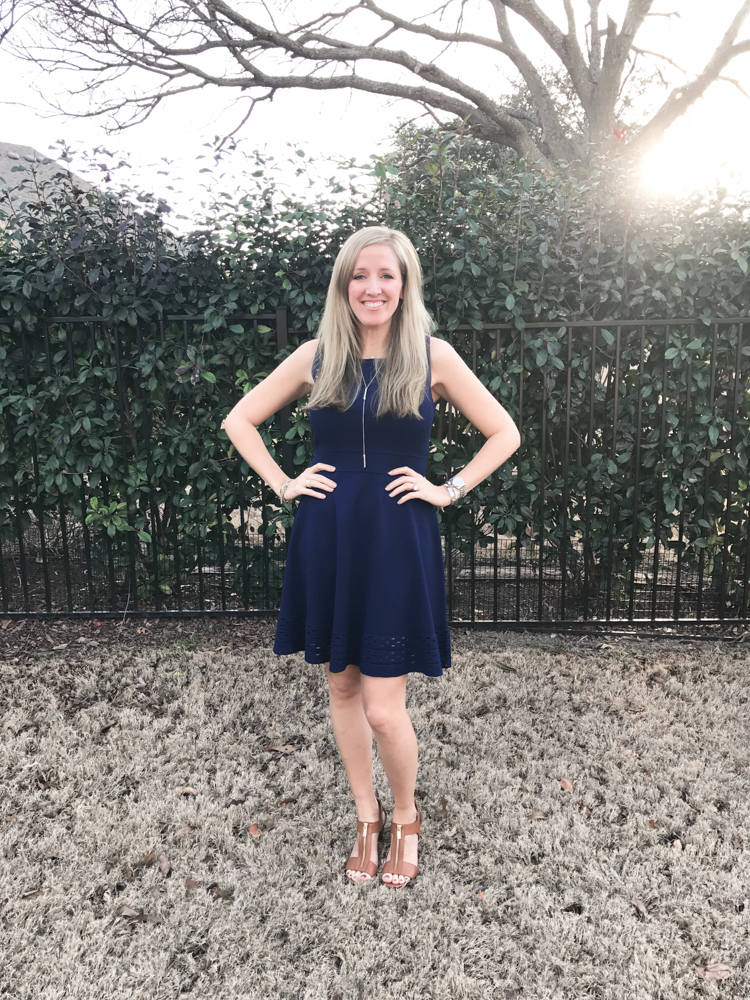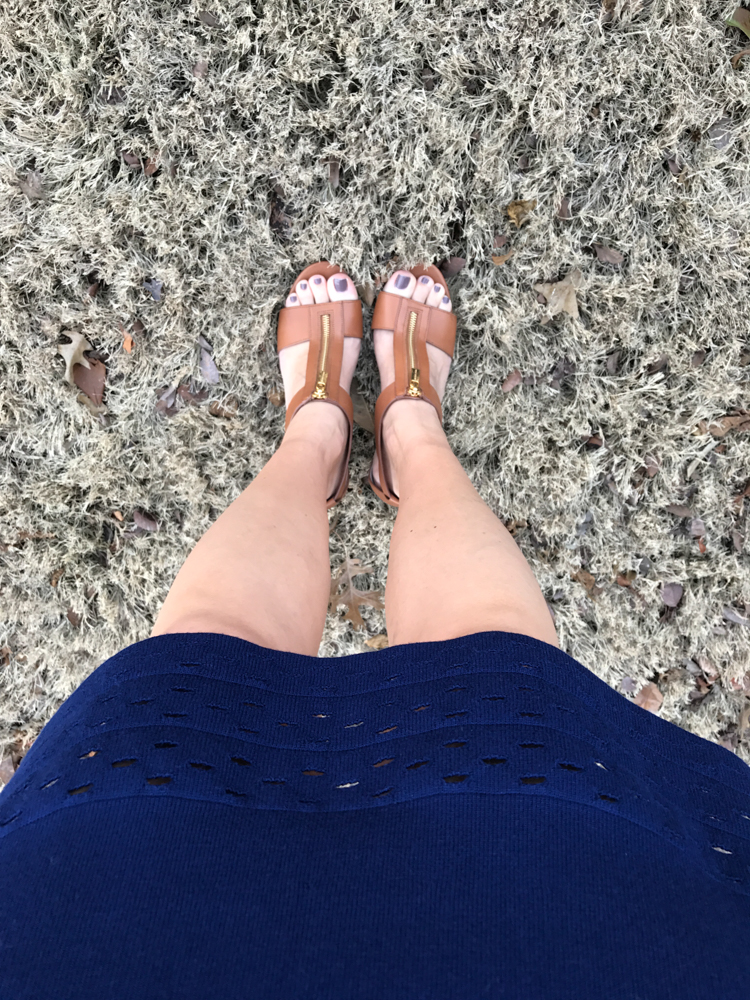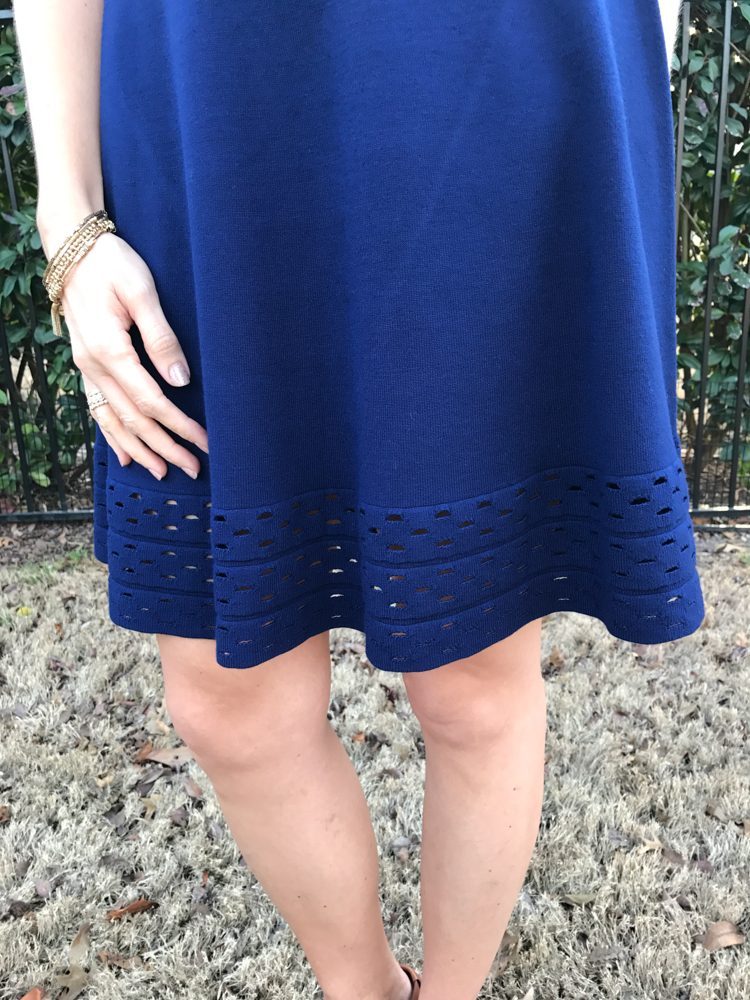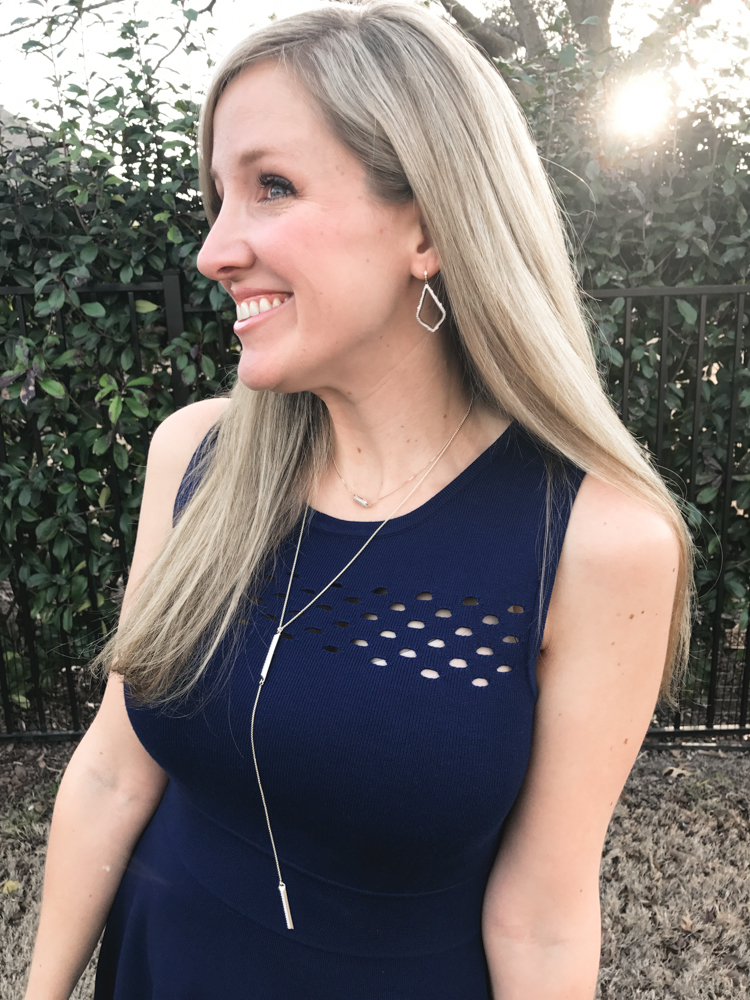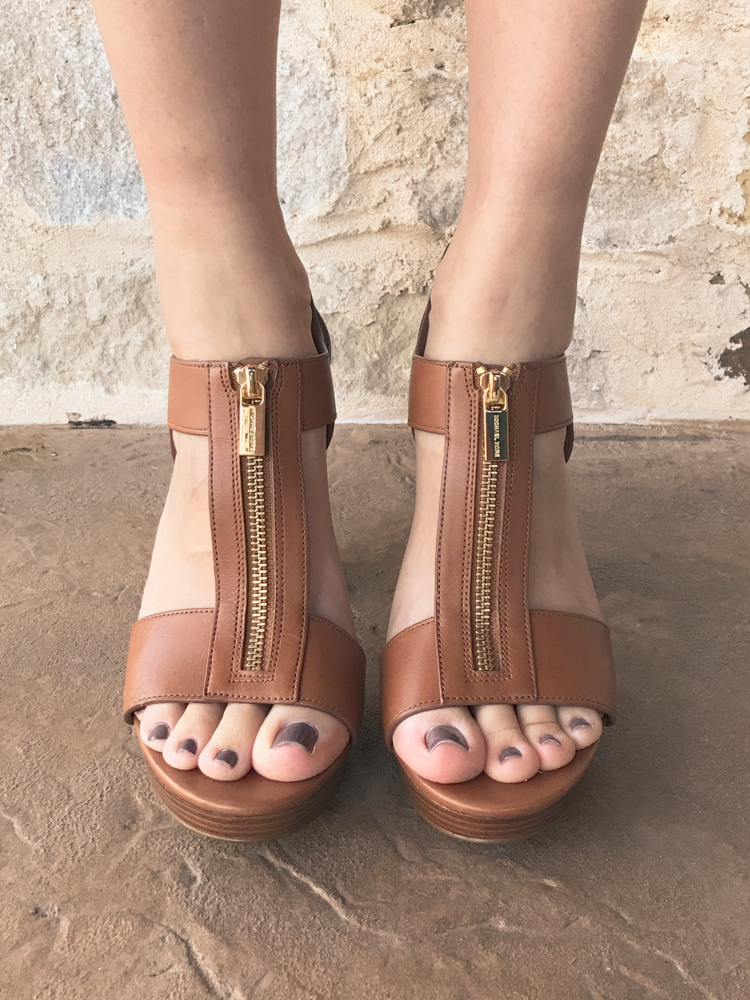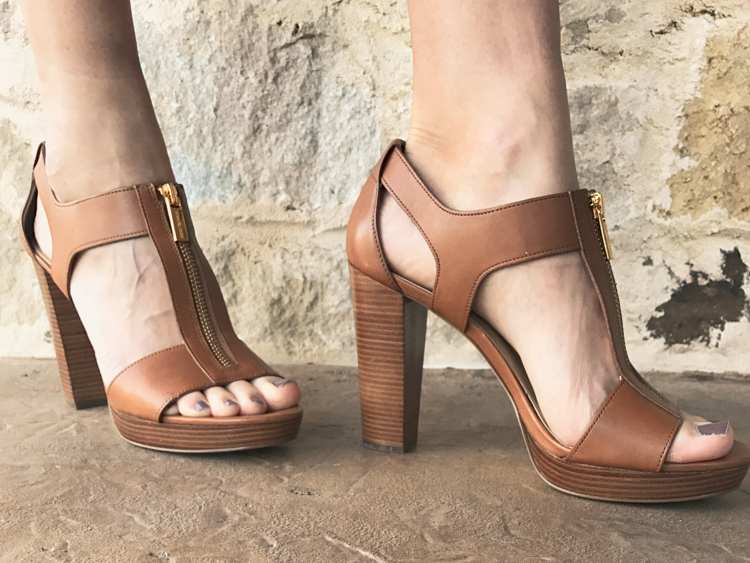 These shoes also come in black leather or a gorgeous GREY SUEDE or navy suede! Here are all of the options in one picture.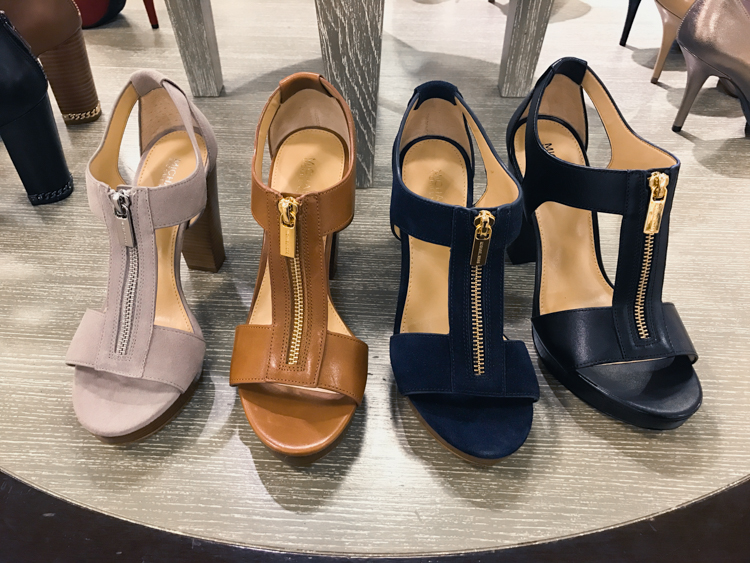 Speaking of shoes, I love these Tory Burch ESPADRILLES! They also come in a shade of pink, called hibiscus.  LOVE!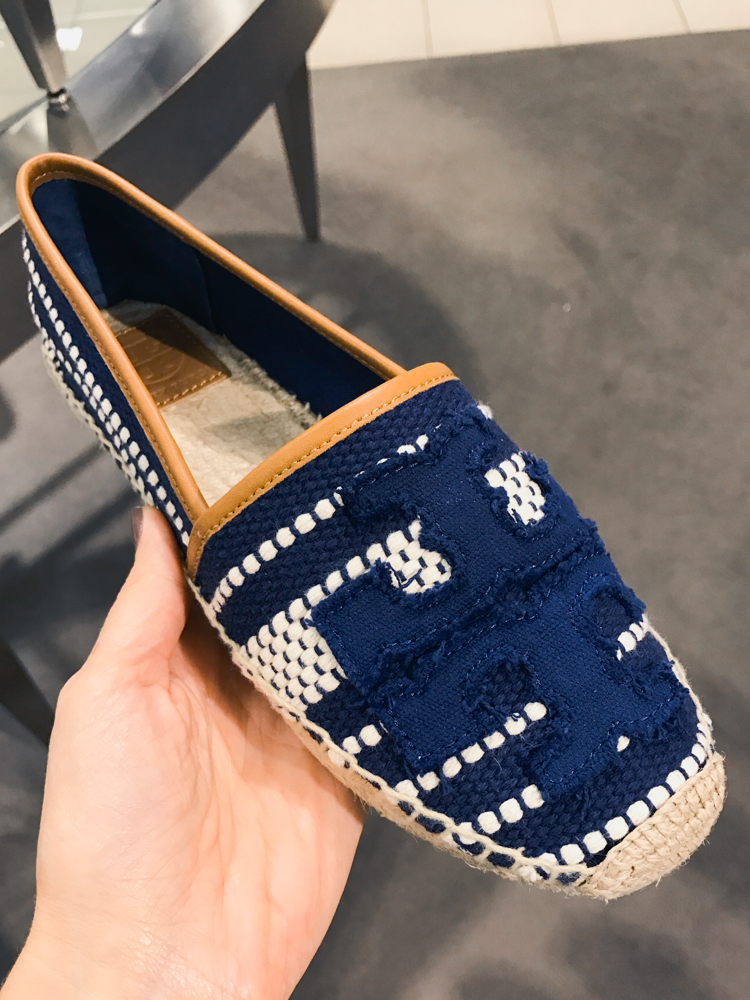 These BOOTIES are also so cute! They also come in grey, how are you supposed to pick? They are both so versatile!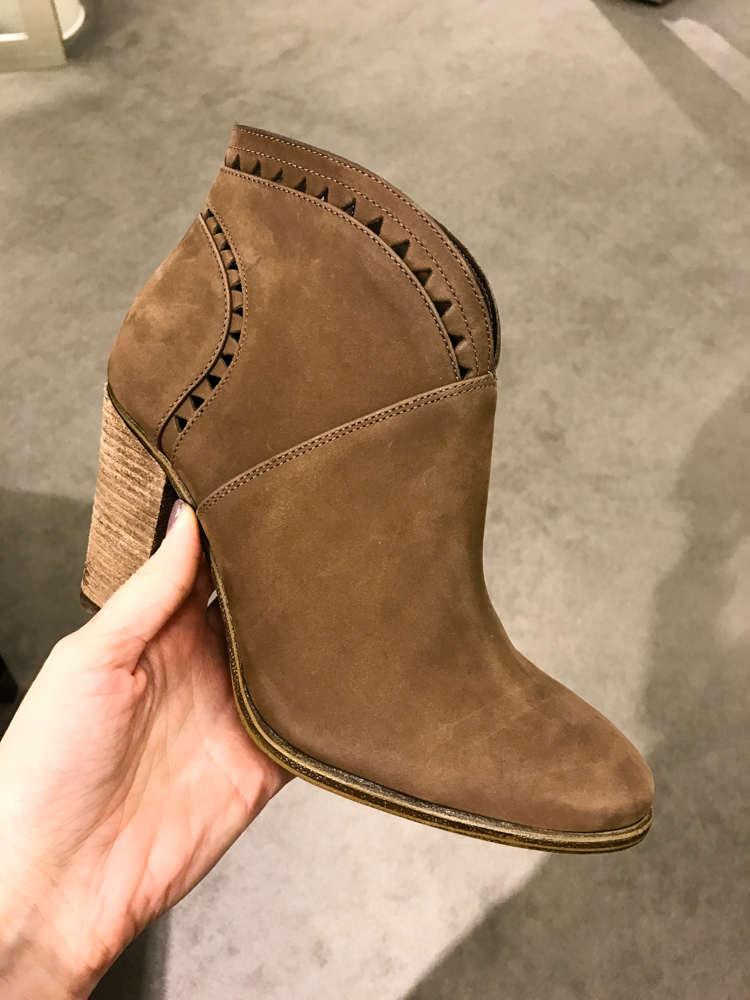 I keep seeing mules everywhere and while it feels like yet another blast from the past, they really are cute! They look great with a dress or skinny jeans! I think these MULES are the cutest that I have seen and they come in four fun colors!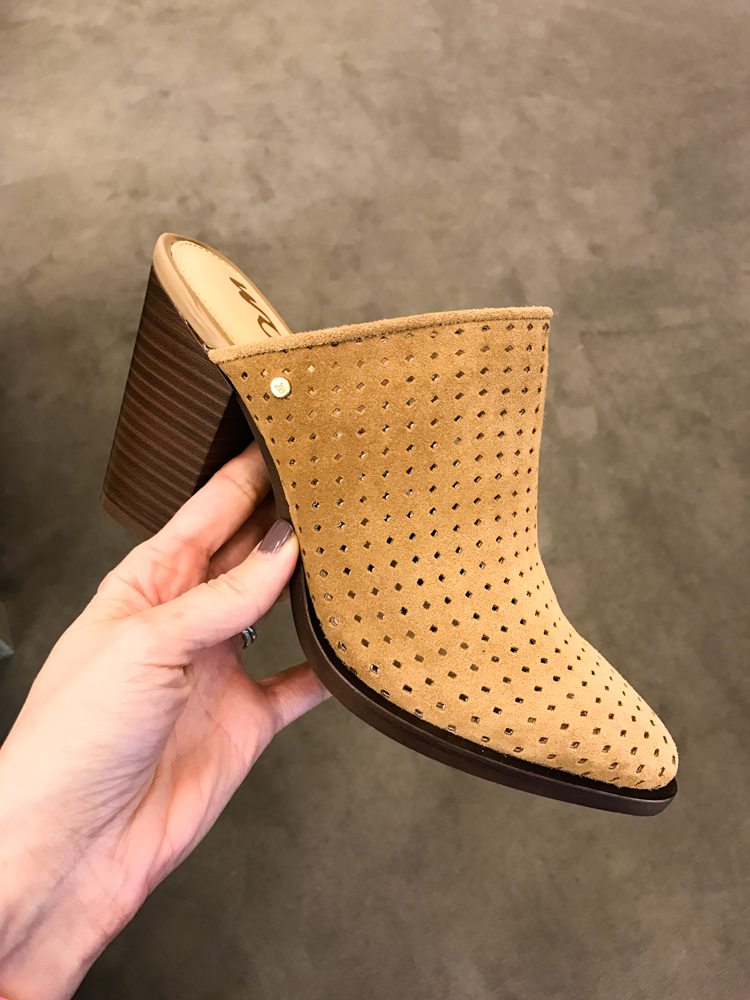 These slim animal print FLIP-FLOPS are awesome! I told you how much I like animal print! 😉 You can wear these with brown or black!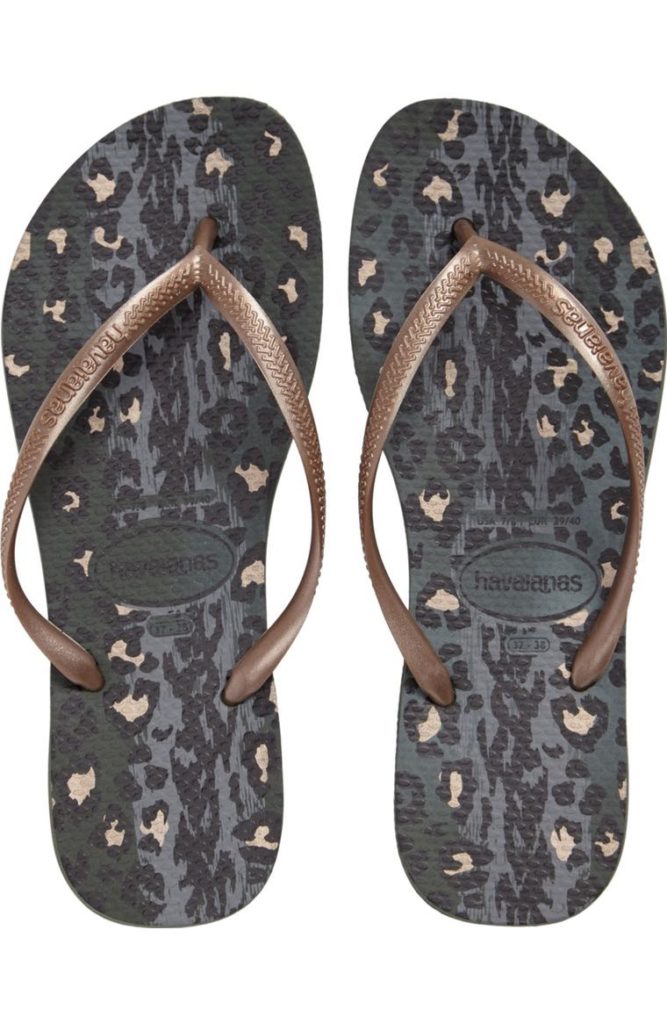 There was one more thing that caught my eye at Nordstrom! This geo-patterned CLUTCH is so cute in person and you can wear it with or without the cross body chain.  Great price too!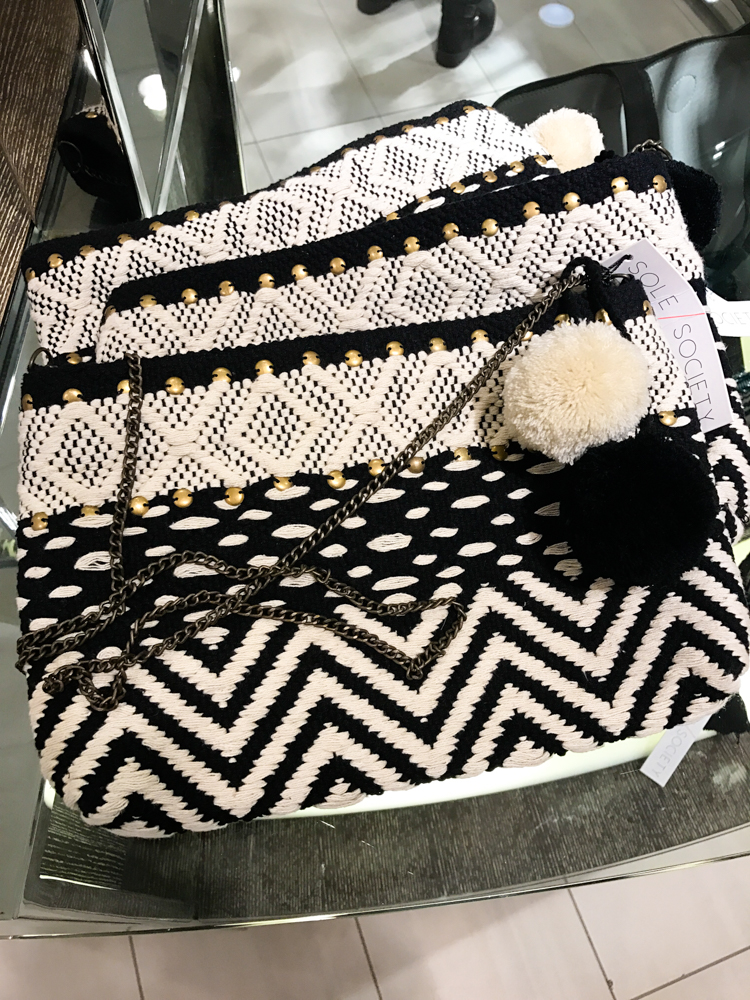 The Beauty Event is in full swing at NEIMAN MARCUS from 2/11-2/26 and it's a great deal! When you spend $125 between cosmetics and fragrances, you receive the prettiest tote and lots of samples from great brands like Oribe, Kiehls, etc.  So if you need to restock any cosmetics or perfume, take advantage with code: BEAUTY.  You also earn double InCircle Points on beauty purchases right now.  I saw the tote in person and I did a double take because it is really pretty and it has tassels! It is available in the fuchsia one pictured below, navy or black (can't tell from the picture and I only saw the fuchsia in person) and orange.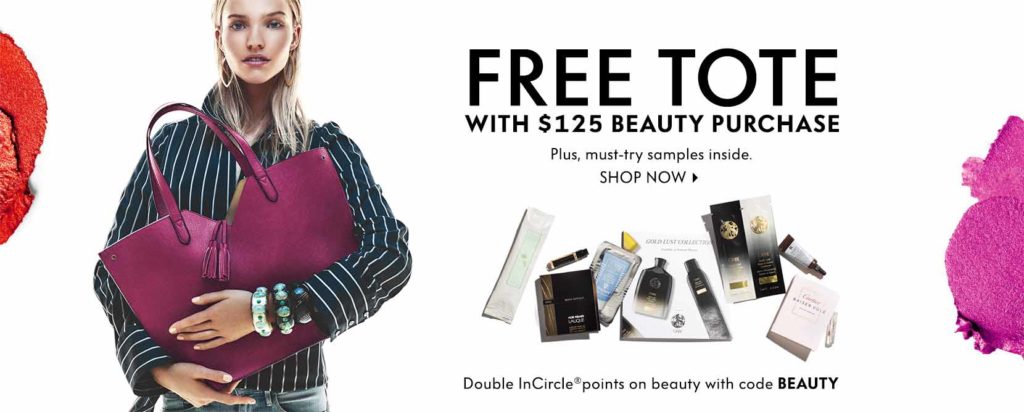 I hope that you enjoyed these Nordstrom finds this week and please take advantage of The Beauty Event at Neiman Marcus right now! Have a great week and I'll see you next week!

Learn more about Barrett & see all of her posts HERE.
Follow Wear it with Barrett on Instagram and Facebook.
**This post contains affiliate links. If you purchase I may receive a small commission. Thank you!**