I thought it would be fun to share some outfit ideas with you guys today! Hopefully it will help you style some easy Summer outfits that are as cute as they are comfortable! I will also share some of my favorites from this week!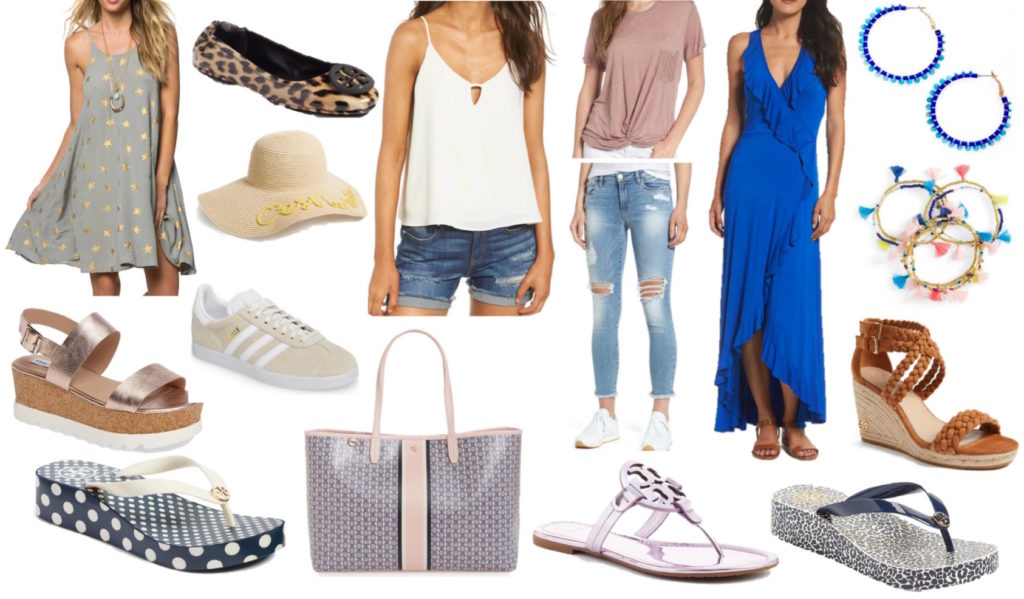 OUTFIT IDEAS
ONE
This outfit is perfect for a date night, girls night out, brunch, etc.  Casual but elegant with lots of fun trends and colors.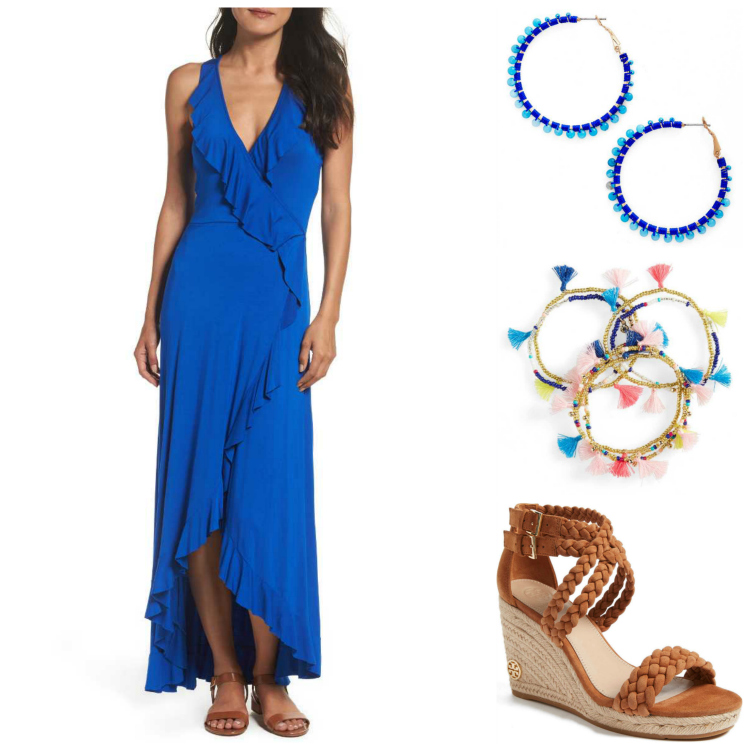 RUFFLE MAXI DRESS | EARRINGS | BRACELETS | WEDGES
This jersey knit, ruffle maxi dress is so flattering! Love the cobalt blue but it is also available in black.  The earrings are so cute and go with the dress perfectly! I am loving all of the fun stretchy bracelets and this set has a lot of pretty shades of blue.  You will be able to wear these with a lot of different outfits! OK, these new Tory Burch wedge sandals are AMAZING!!! They are also available in a cool olive green color that would go with a lot too!
TWO
These are great options for a casual outfit!
KEYHOLE TANK | TWIST HEM TOP | JEANS | SNEAKERS
The off-white Adidas Gazelle sneakers are so cute and they are so versatile.  It's hard to get your hands on these, so if they have your size (size down a whole size in these), snatch them up while you can! The twist hem top is supersoft and features the cutest pocket too! It's available in lots of colors for a great price! I also really like the keyhole tank (beige rainy day pictured), you can wear this with shorts or jeans! These cropped skinny jeans are made of a stretchy cotton and are a great value! These are a must have!
THREE
This dress is so easy and perfect for a hot day!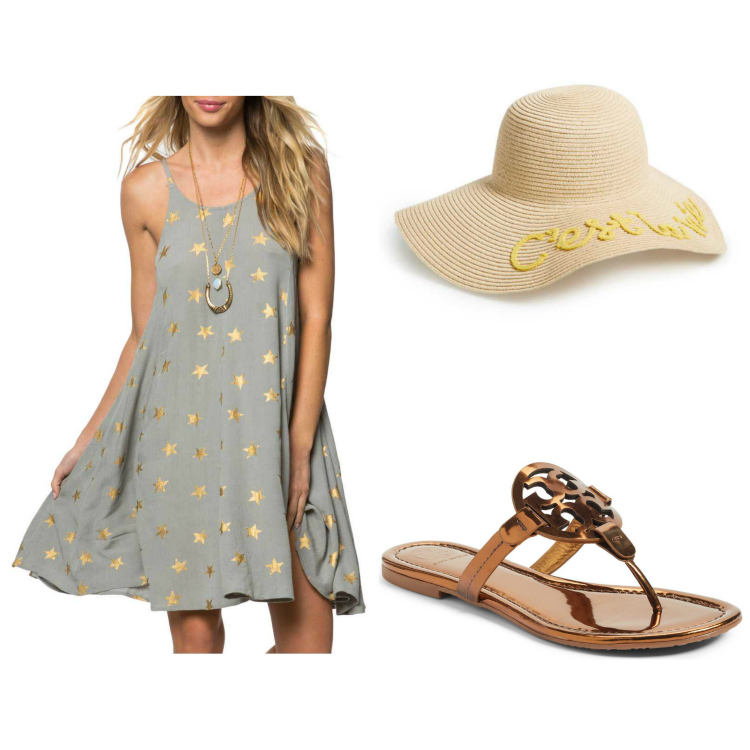 STAR DRESS | FLOPPY HAT | BRONZE MILLERS
Love the metallic stars on this flowy dress! Wait until you see the back! So pretty! Such a cute hat for the beach or the pool! Yellow is a fun pop of color, yet it is still subtle so you could wear it with anything! Oh man, the miller sandals in bronze are soooooo pretty! They will make you look more tan and go with everything! 😉
I have a major love for leopard print and Tory Burch has added lots of amazing leopard pattern shoes to their lineup! Leopard, leopard, leopard! I am so excited about all of the fun choices in leopard print!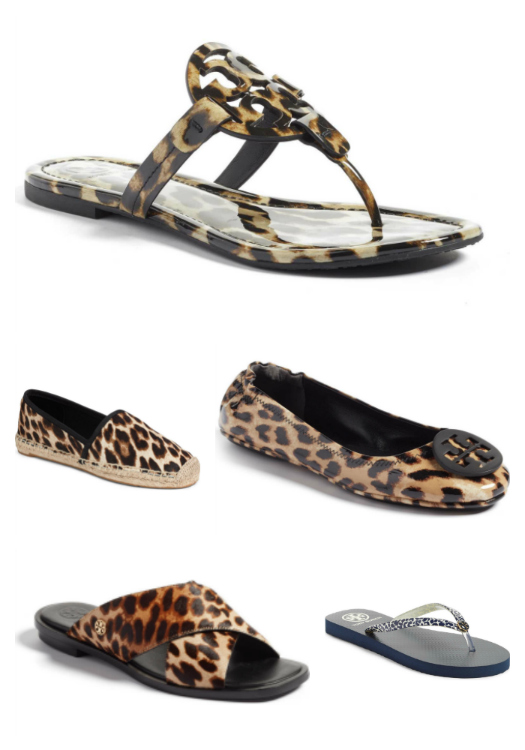 MILLER SANDALS | ESPADRILLES | BALLET FLATS | SLIDES | FLIP FLOPS
The leopard flip flops also come in the WEDGE FLIP FLOP that I love!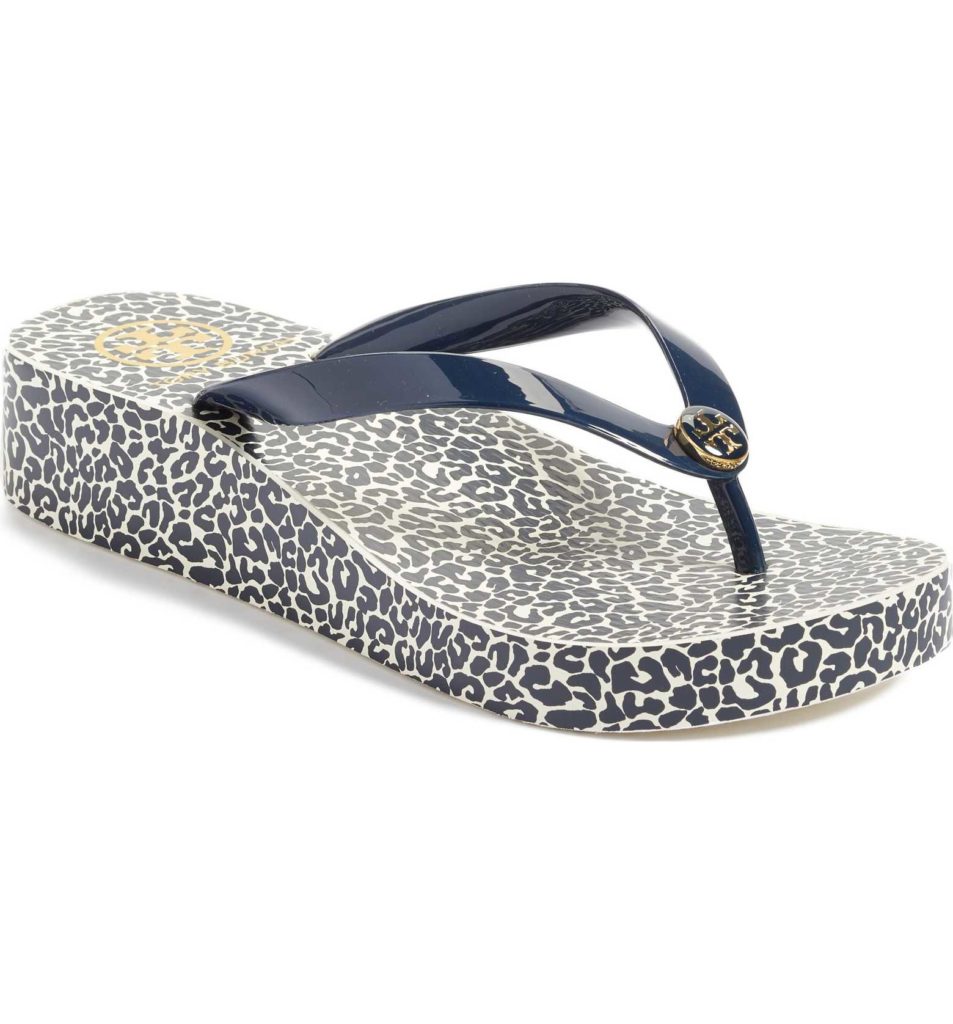 I also have to give a shoutout to these gorgeous PINK METALLIC miller sandals! Eeeekkkkkk! They are so cute!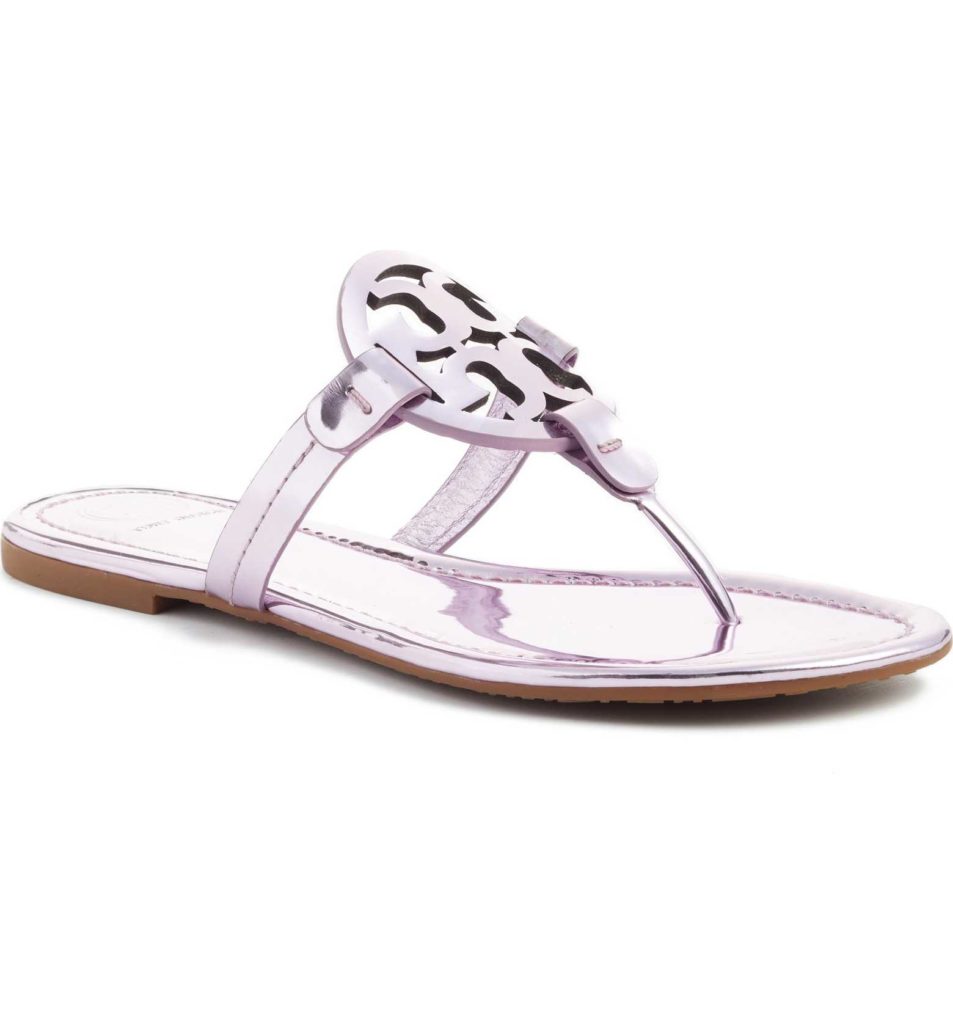 I also love these new polka dot FLIP FLOPS!!! So cute!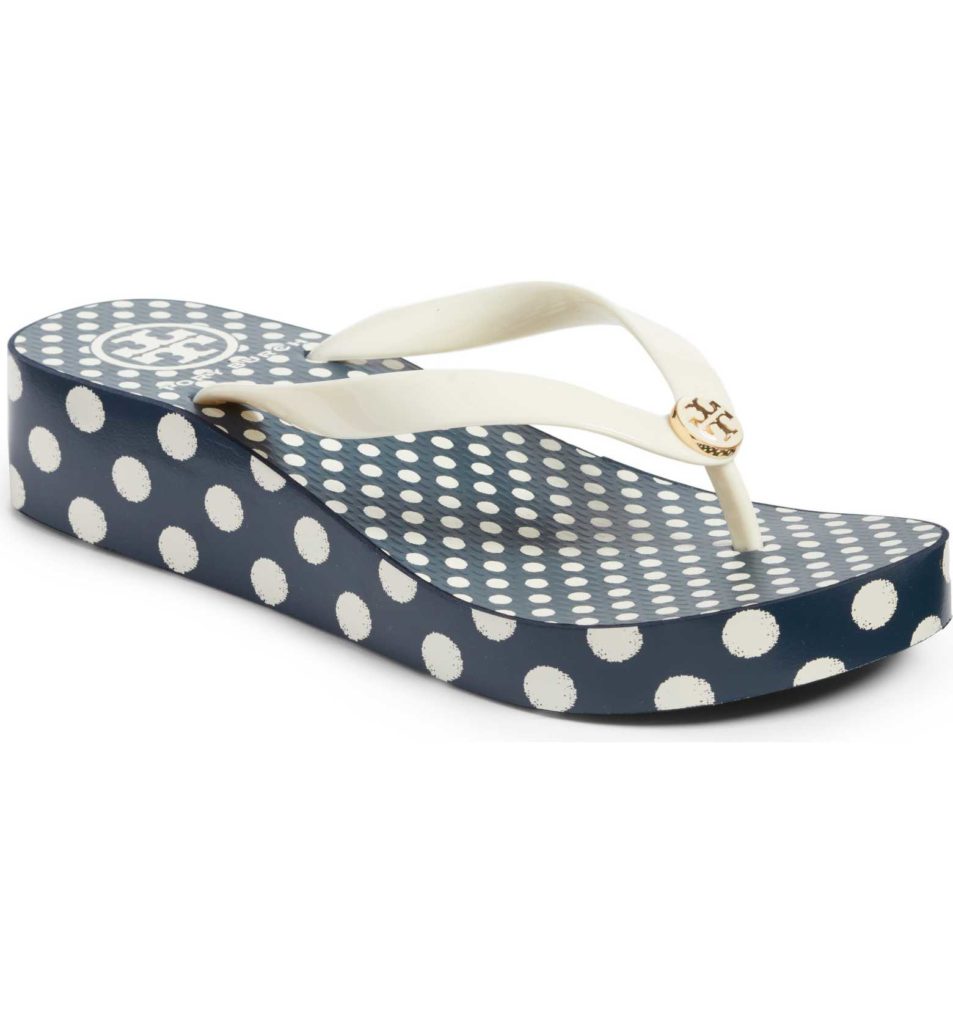 Love these WEDGE SANDALS too! The rose gold is so cute!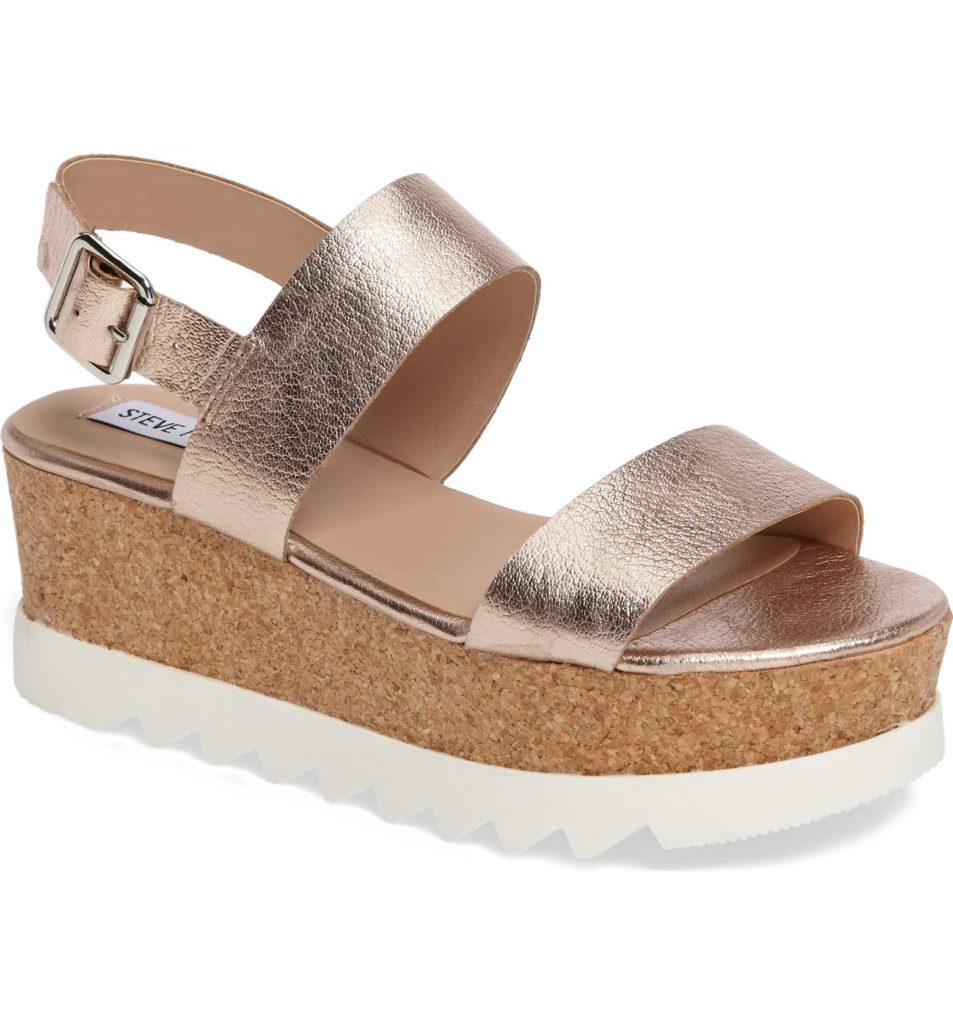 This is the cutest TUNIC DRESS that has a fun cutout on the back.  Such a great dress under $50!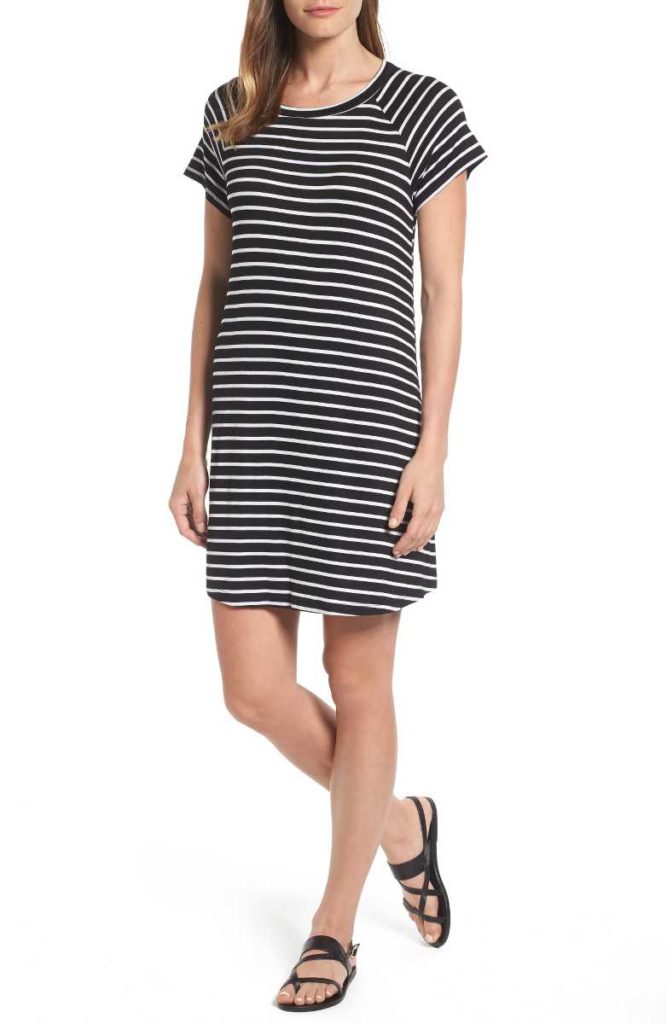 Last but not least, I really like the new pink GEMINI TOTE purse! This is my favorite color combo on this bag!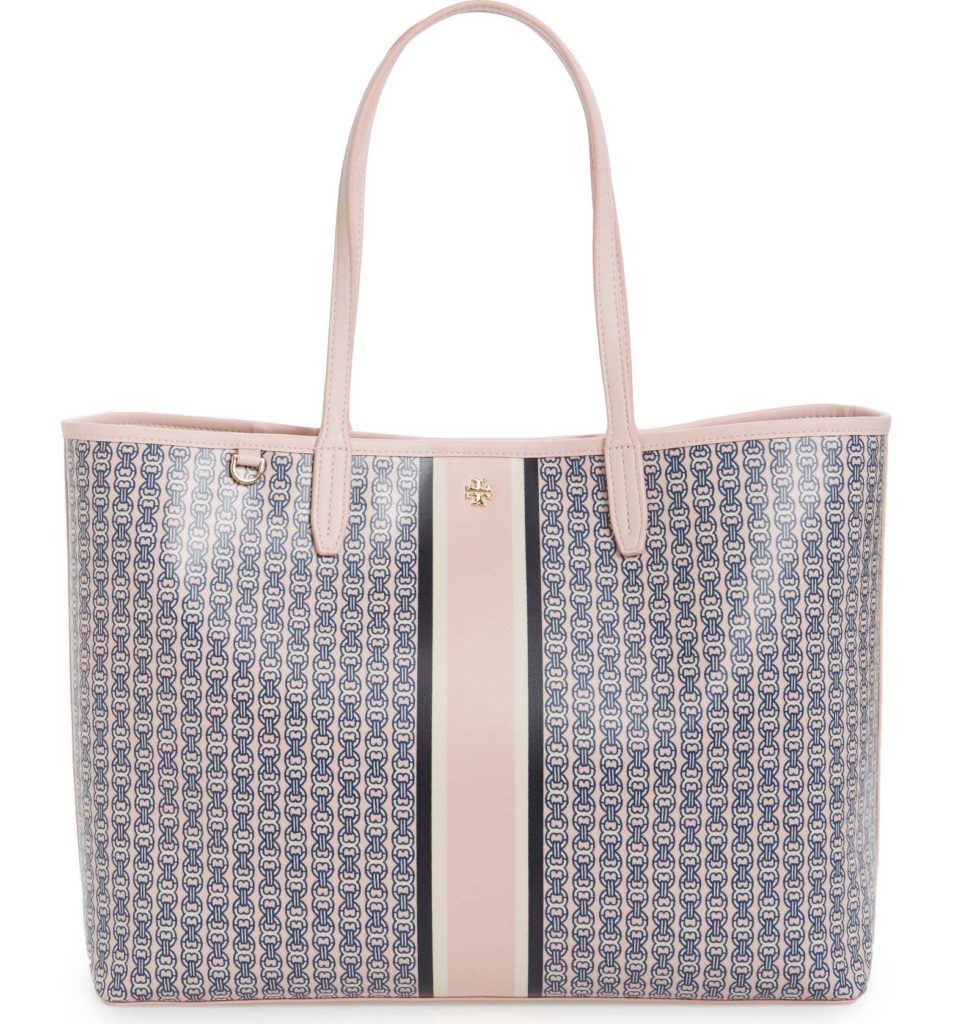 Hope everyone has a great week and found some outfit ideas you love too! Check back next week to see more fun finds!

Learn more about Barrett & see all of her posts HERE.
Follow Wear it with Barrett on Instagram and Facebook.
**This post contains affiliate links. If you purchase I may receive a small commission. Thank you!**
SaveSave
SaveSave
SaveSave