Happy Sunday! I found the perfect maxi dress and it's available in lots of colors AND it's a great price! I'm excited to show you how I accessorized it too! This would be a great outfit for lots of different occasions.  I'll also share some fun hats and great bracelets!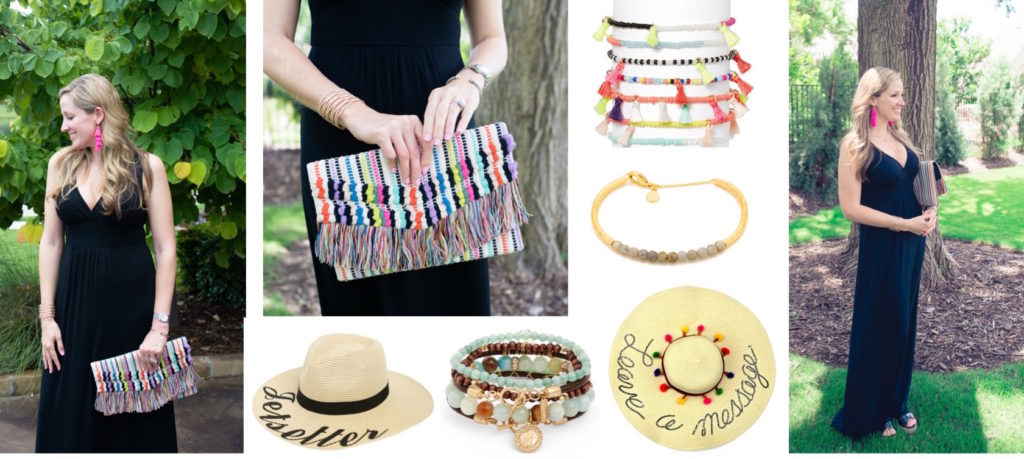 This might just be the perfect black MAXI DRESS! It is nice and long, and it has flattering gathered soft jersey fabric.  It is available in 6 colors and everyone needs this staple in their closet.  You could layer a cute cardigan or denim jacket over it for a different look too! This DENIM JACKET is my go to for layering! The wash on it goes with lots of different tops and dresses.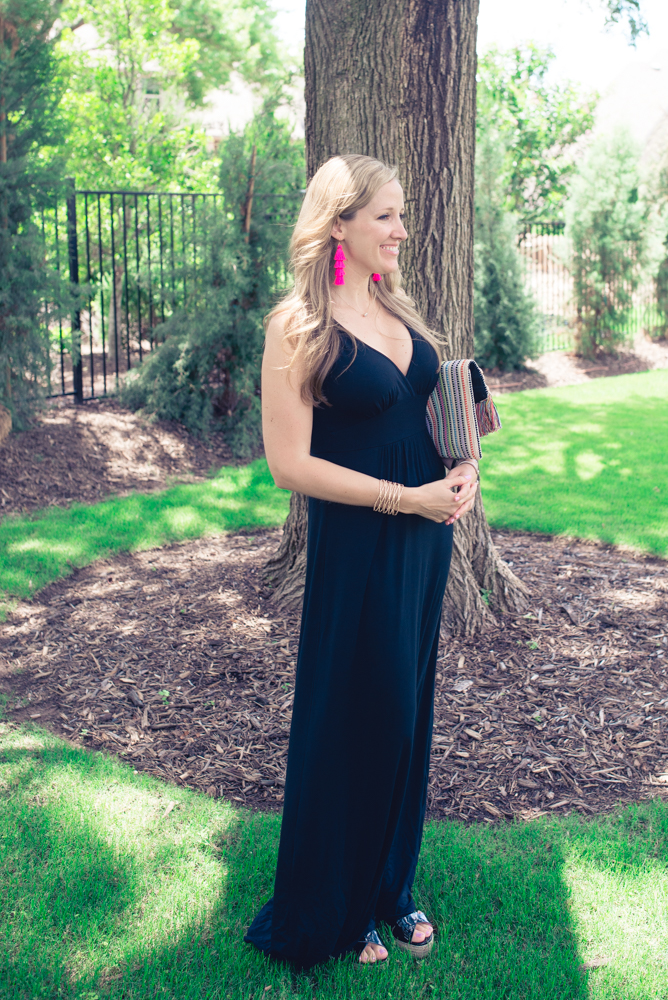 TASSEL EARRINGS | NECKLACE | BRACELET | CLUTCH | SIMILAR SHOES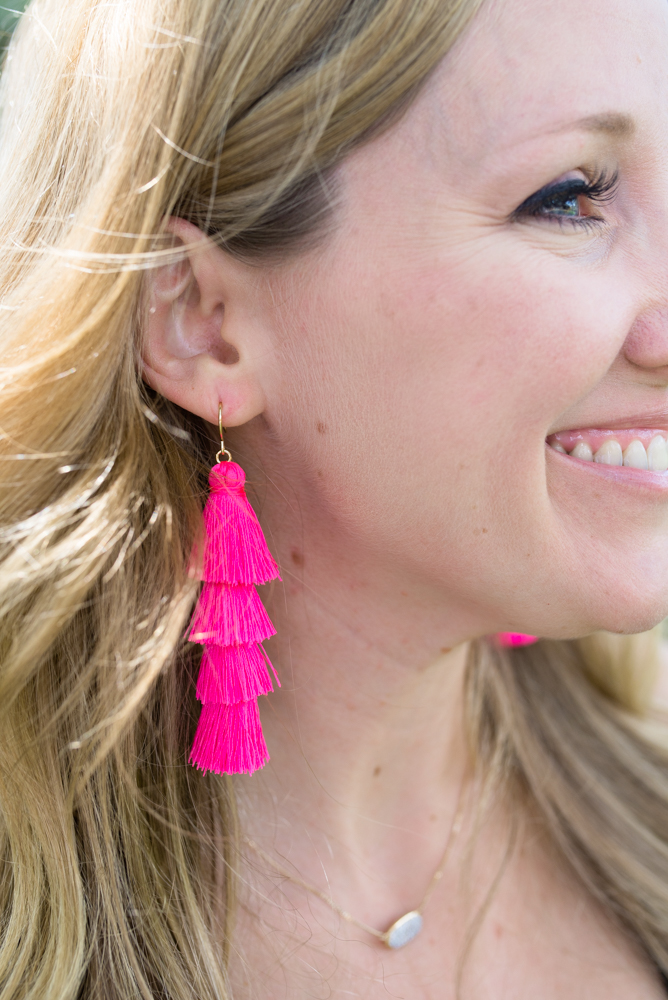 The earrings are so fun! They add a pop of color and are the perfect accent to this maxi dress.  They are available in coral or turquoise too and the price is fantastic!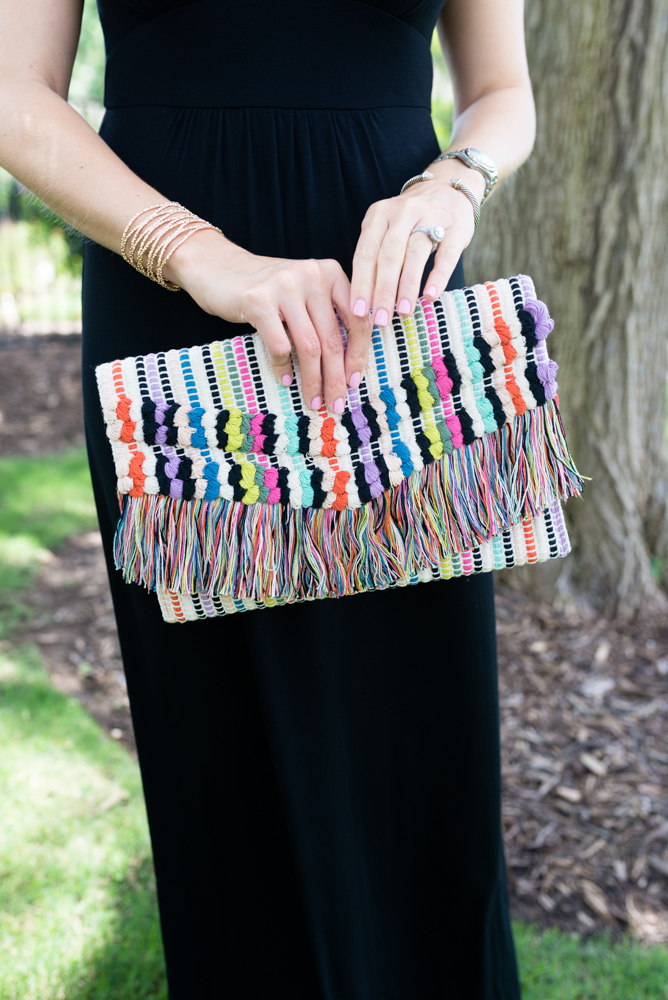 The clutch is one of my favorites! It is so fun to wear with a white t-shirt too! It jazzes up any outfit! The rose gold cuff has been a great bracelet that you can dress up or down!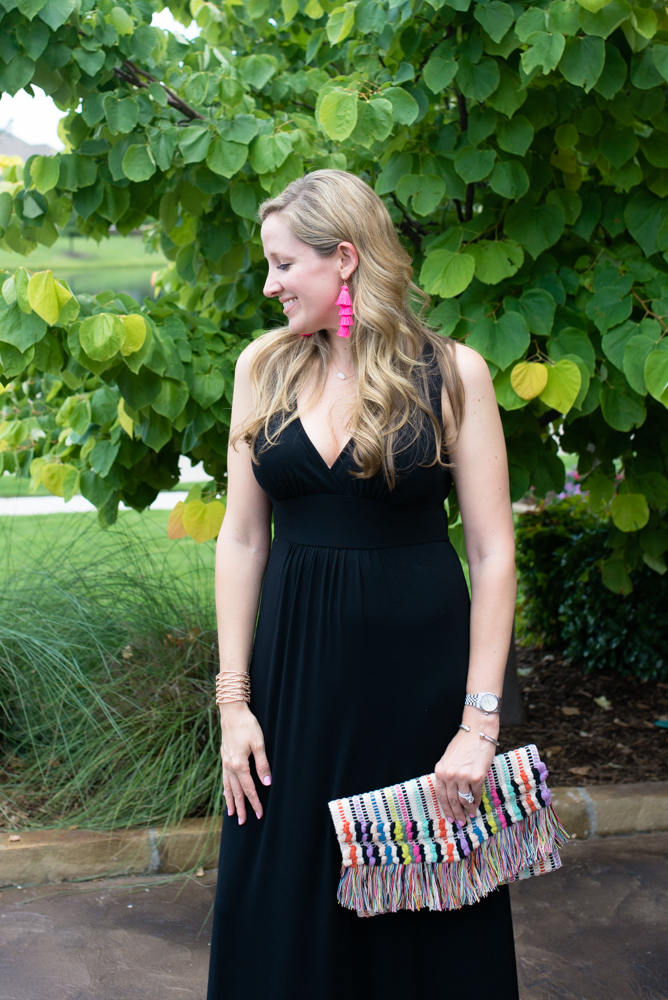 If you were going to take said maxi dress to the beach or an outdoor occasion, you will need one of these great hats! I am loving all of the cute beach hats with cute sayings, but THIS is my favorite one! It has a great saying, colorful pom poms and sequin letters! Perfect!!!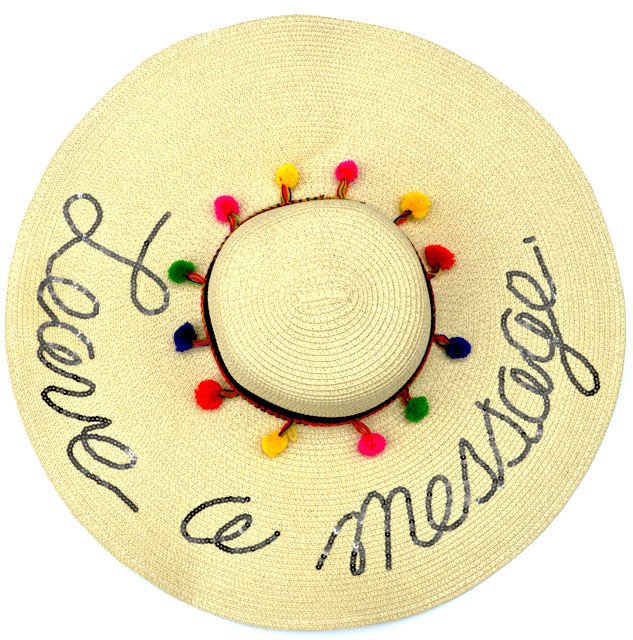 I also really liked this BEACH HAT! I like the black grosgrain ribbon!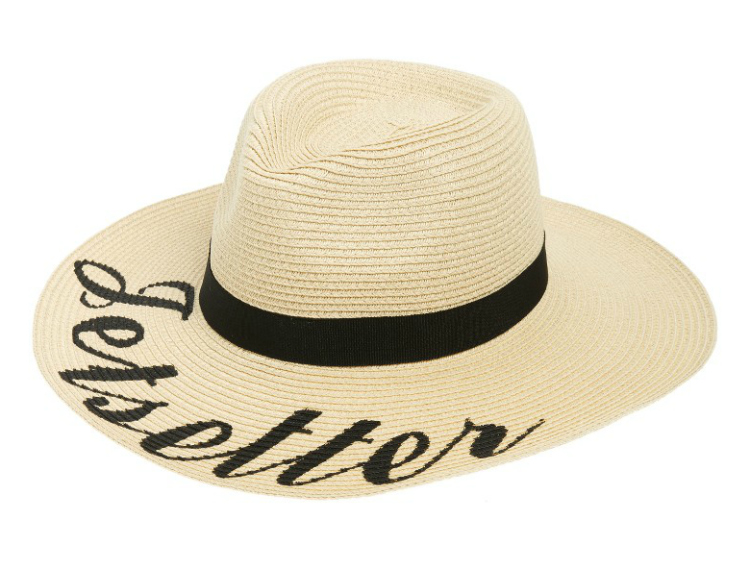 This bow floppy STRAW HAT is so cute too and it's only $29! So glamorous!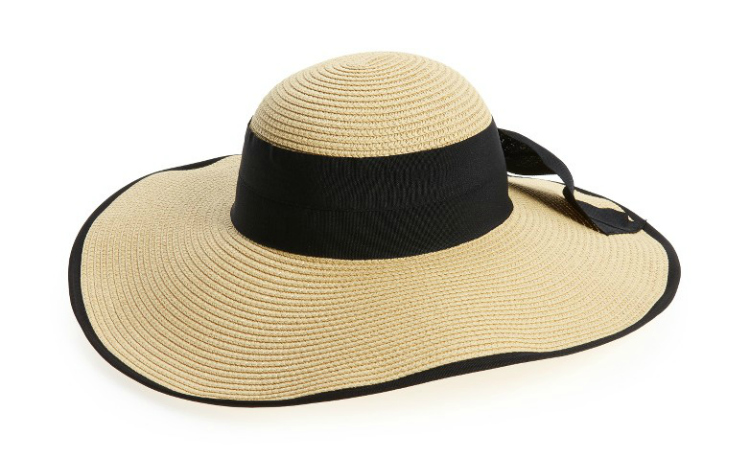 I also wanted to show you some cute bracelet choices.  I love bracelets because they can add a little something to your outfit without breaking the bank.  These beaded stretch BRACELETS come with all 3 in the set.  Love the tassels and the stone too! The colors are so neutral that you could wear them with lots of different things!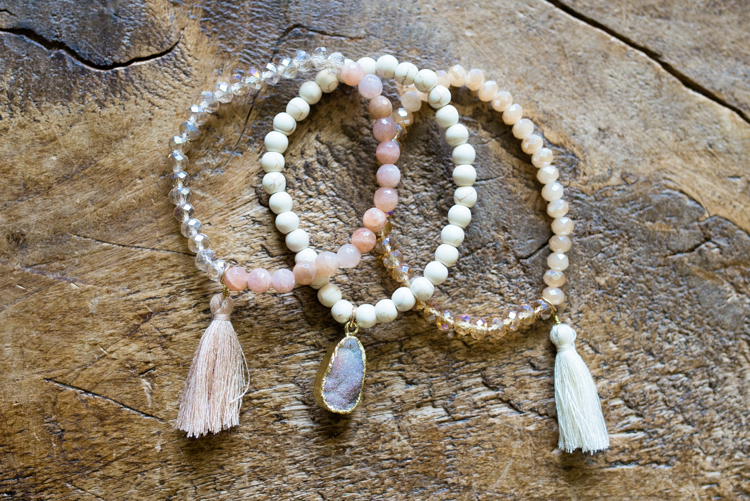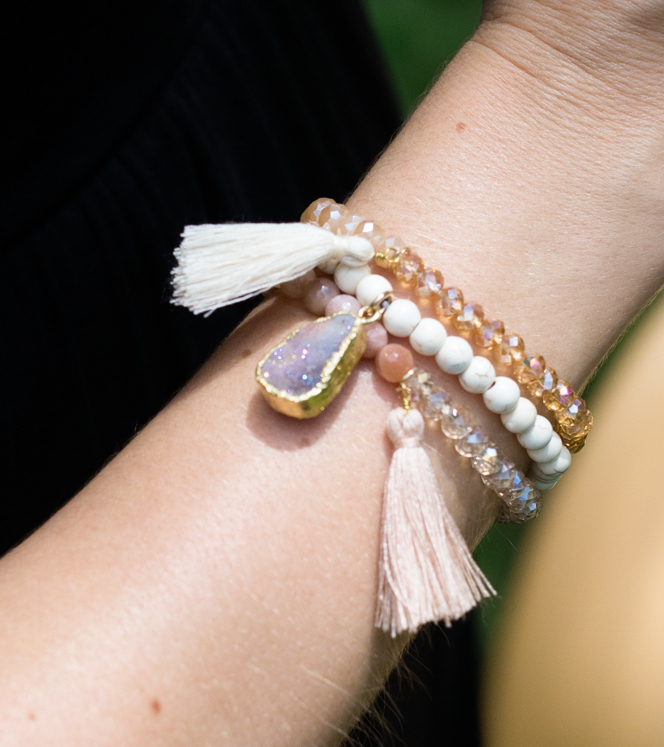 I am also really liking these stretch BRACELETS, I am a huge fan of tiny tassels.  LOVE these!!!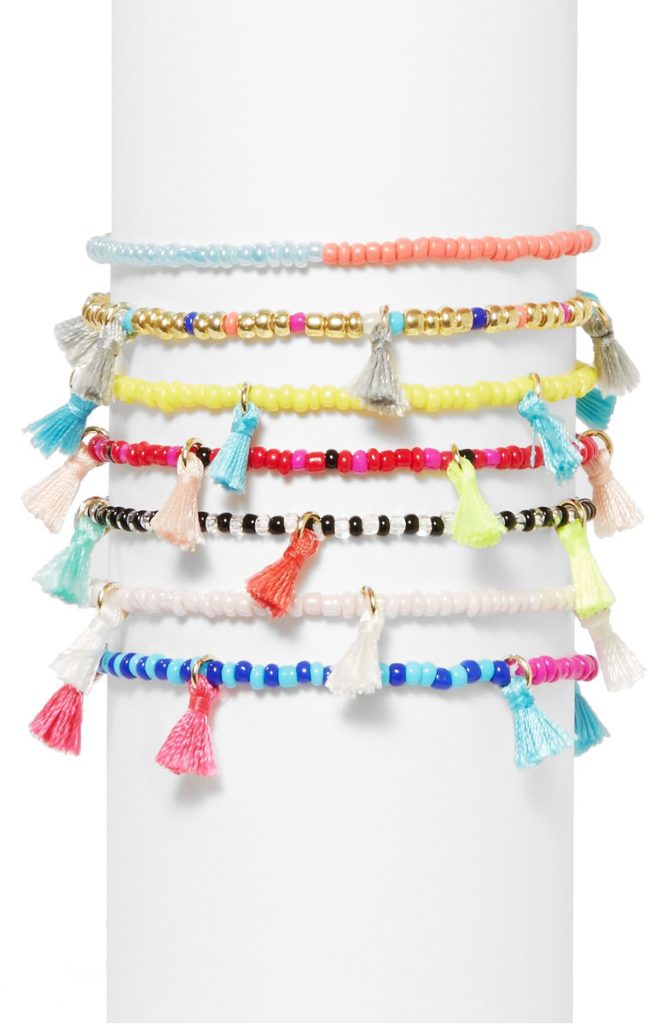 They are also available in THIS color way… which set do you prefer?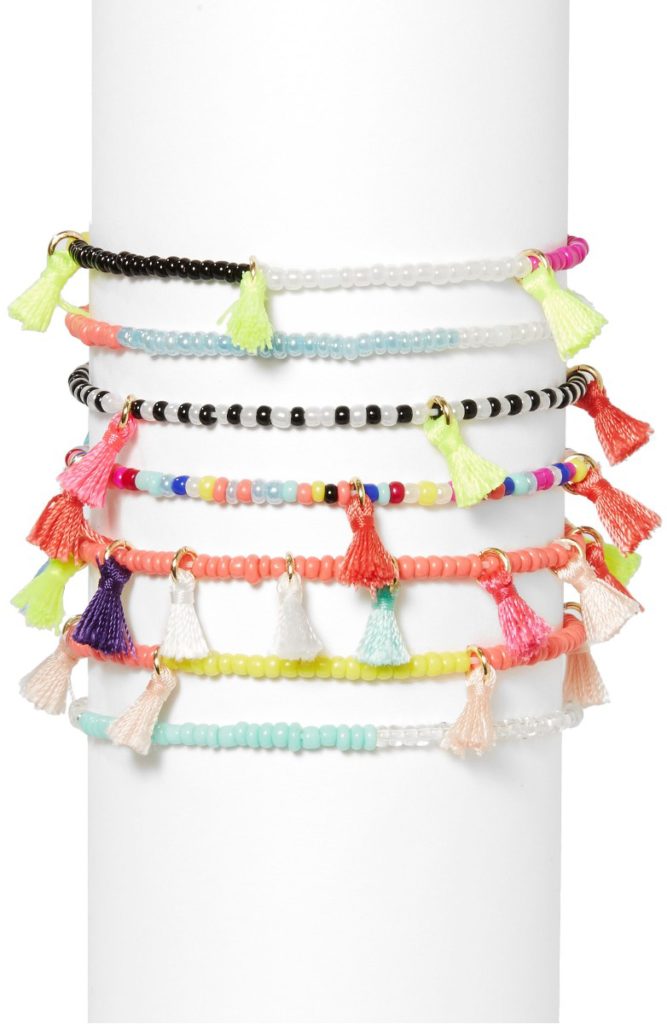 Have you seen the Lokai bracelets? They are super popular and THIS new red, white and blue design will sell out soon! Remind yourself to find balance during life's peaks and lows with a bracelet that contains elements sourced from the highest and lowest points on Earth—the white bead is infused with water from Mount Everest, and the black bead contains mud from the Dead Sea.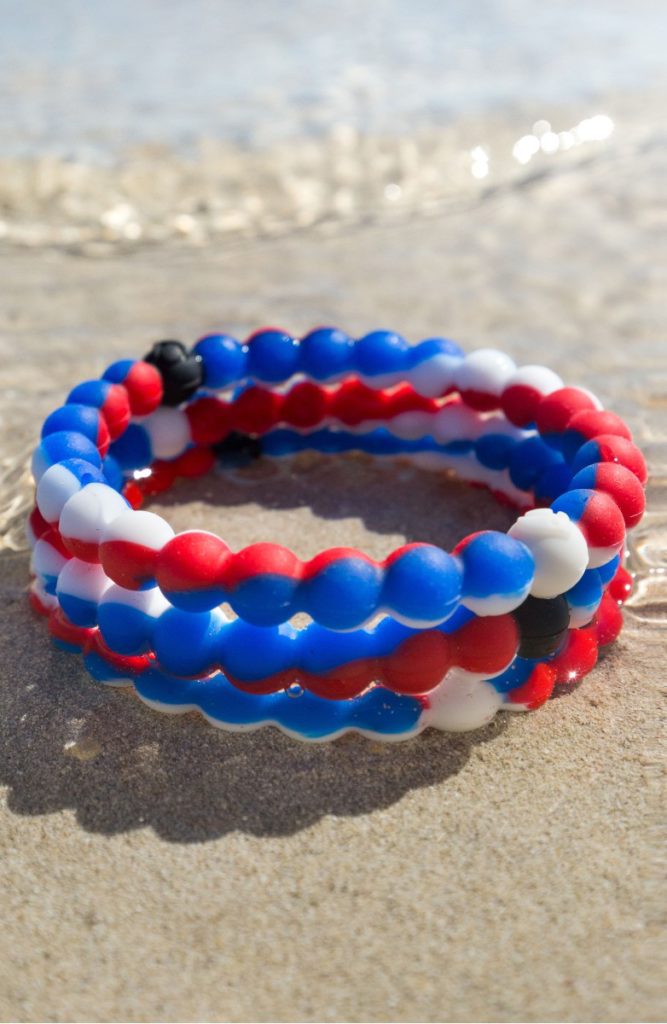 There is also a special edition red Lokai BRACELET.  It's practically sold out! If you prefer the classic, clear bracelet, find it HERE.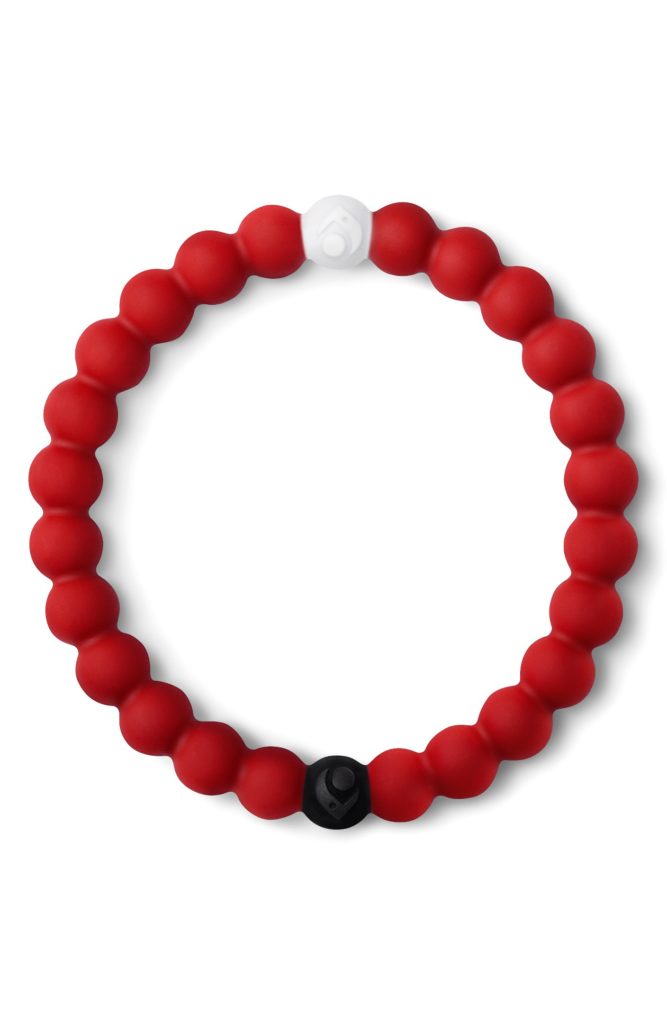 This multi strand BRACELET is so cute!!! It's only $30!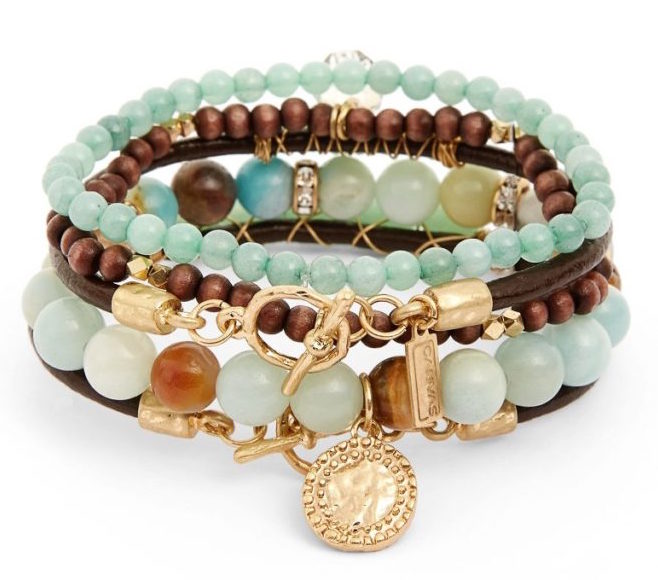 Last, but not least, is this beautiful semiprecious stone BRACELET.  My favorite color combination is the labradorite with gold! So pretty! This bracelet looks great by itself or layered for a fun arm party!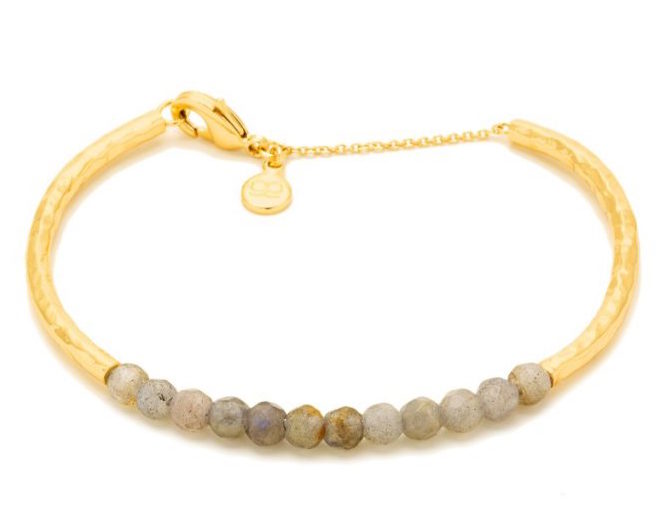 Hope you will try the perfect black maxi dress, or at least in a different color.  A good maxi dress is a great staple that we all need in our closet.  You can't beat this one for the price! It's easy to freshen up your accessories with a new beach hat and some fun bracelets.  I enjoyed showing you some of my favorite new finds! Hope everyone has a great week!

Learn more about Barrett & see all of her posts HERE.
Follow Wear it with Barrett on Instagram and Facebook.
**This post contains affiliate links. If you purchase I may receive a small commission. Thank you!**