Happy Mother's Day! Is it just me, or when Spring comes around and we start wearing shorts again, I feel like I need lots of new tops and shorts? Since I like to shop so much, I really like to find affordable items to freshen up my wardrobe! So, I was a Mom on a mission this week! I searched high and low and spent hours gathering up LOTS of Spring staples that are each under $50! I feel really proud of this post because I genuinely love each item I am including and they are all affordable! Please consider that almost every top has other color choices available, so if you like the silhouette, but not the color I picked, please click on the corresponding number to look at the other options.  Each staple has something special about it and they are all on trend right now! It might be a ruffle, a tie in the front, tassels, embroidery or even a cold shoulder.  I hope that you will find some fabulous new tops and some sassy new shorts that you will feel great in! I even found an amazing dress that's under $50! I was even surprised at the price! I found lots of cute shorts too! I will show you some of my favorites on me and share some fit tips too! So lets dive in to my 40 Spring staples under $50!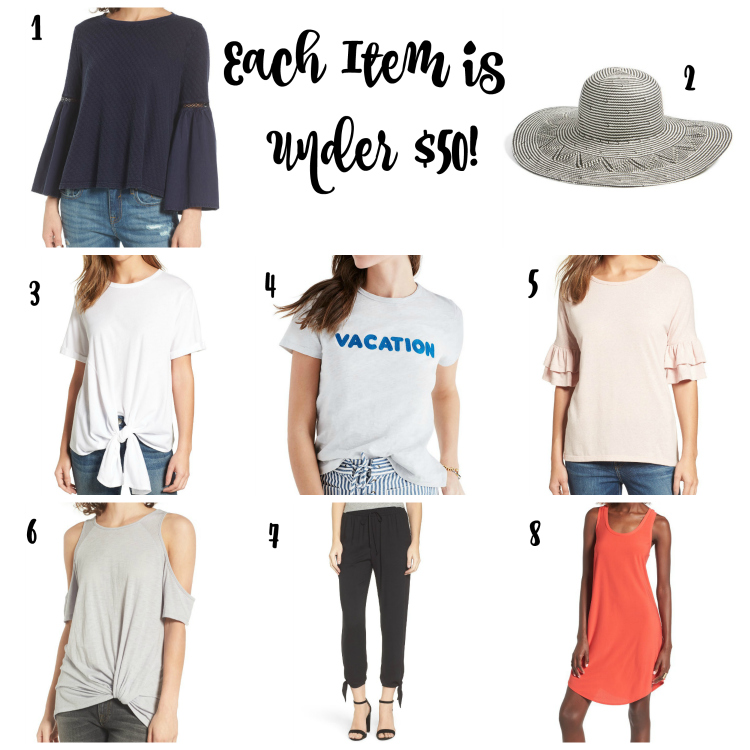 1 | 2 | 3 | 4 | 5 | 6 | 7 | 8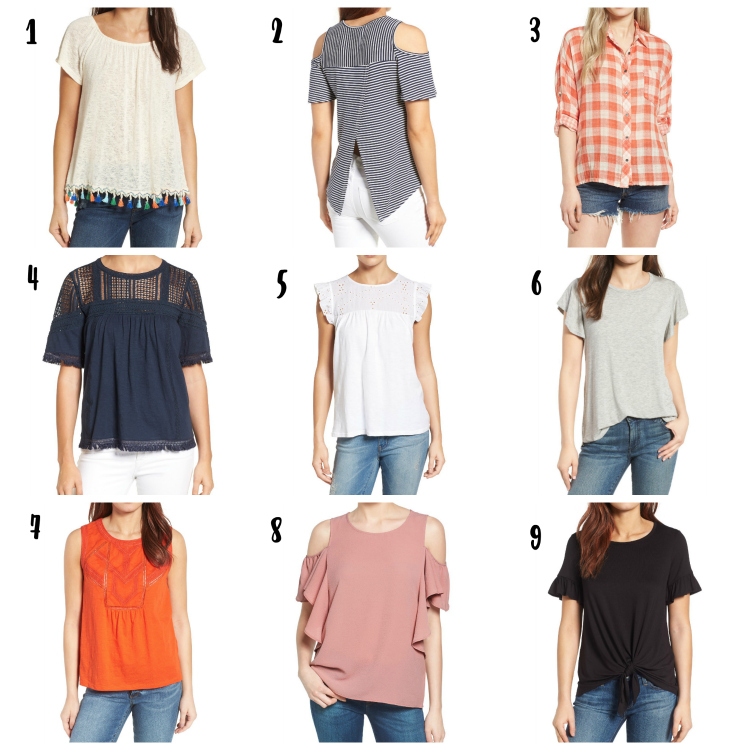 1 | 2 | 3 | 4 | 5 | 6 | 7 | 8 | 9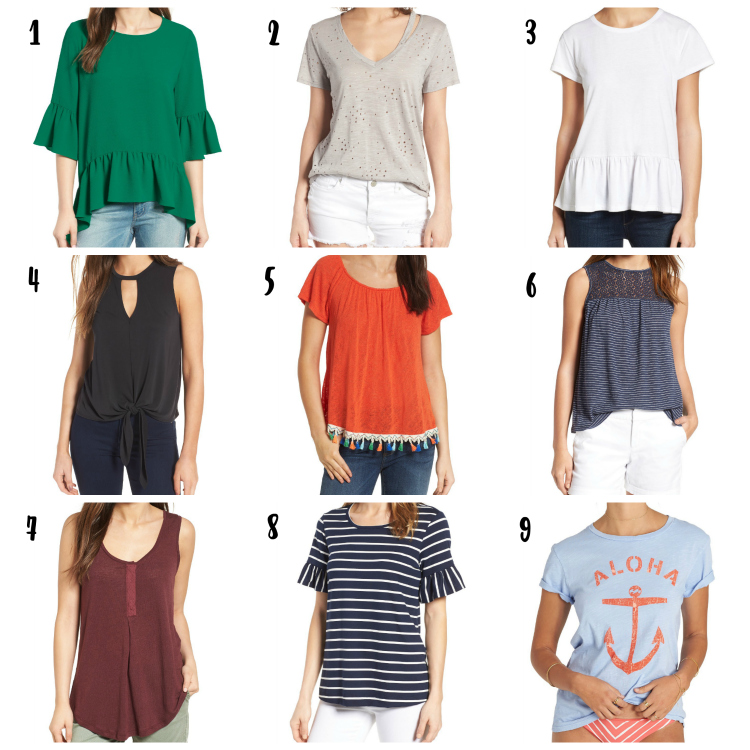 1 | 2 | 3 | 4 | 5 | 6 | 7 | 8 | 9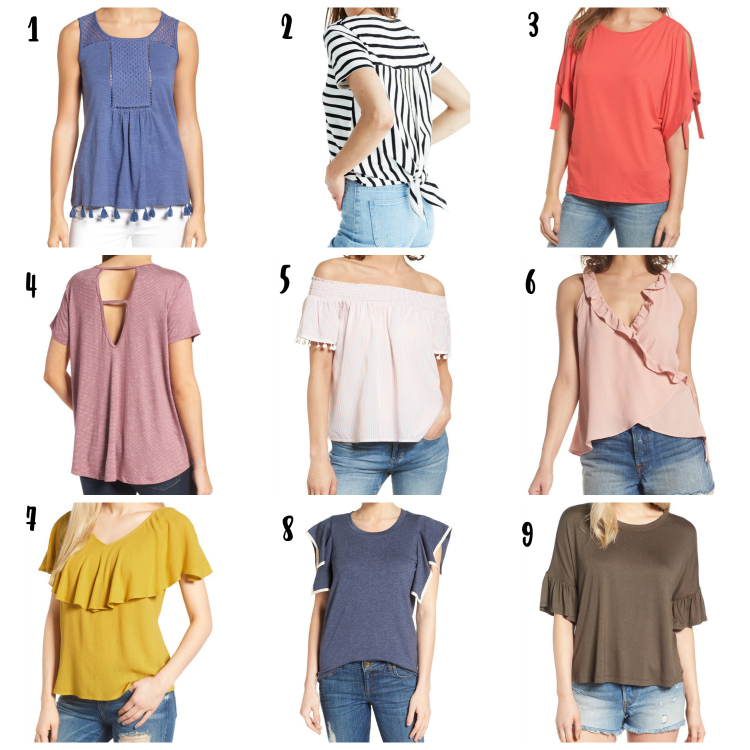 1 | 2 | 3 | 4 | 5 | 6 | 7 | 8 | 9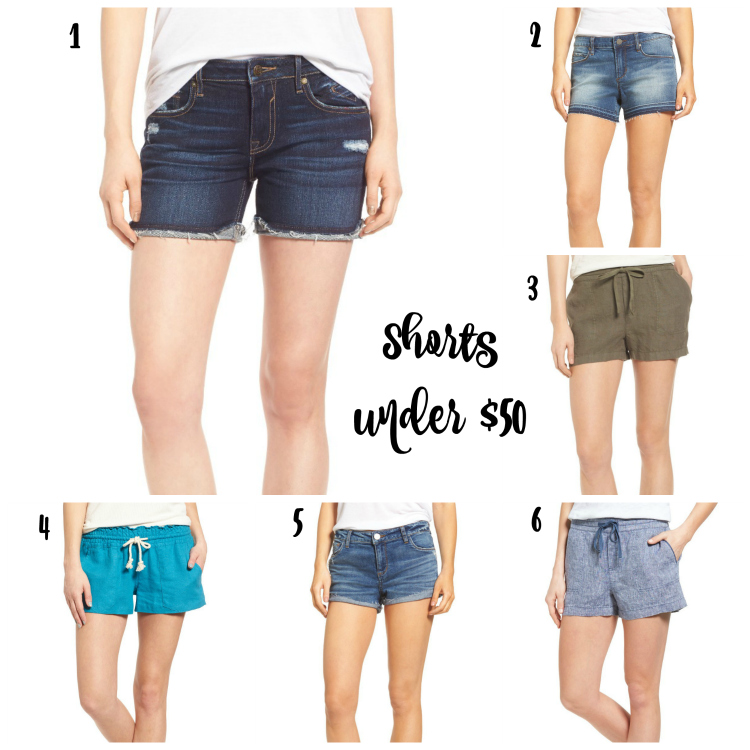 1 | 2 | 3 | 4 | 5 | 6
I'll show you some of my favorites on me! You will have to excuse my hair! It was beyond humid when we took these pictures. =) This top ran a little big, so I would recommend sizing down.  The linen shorts also ran big so size down in them too.  They are so comfy and you could wear these with tons of different tops!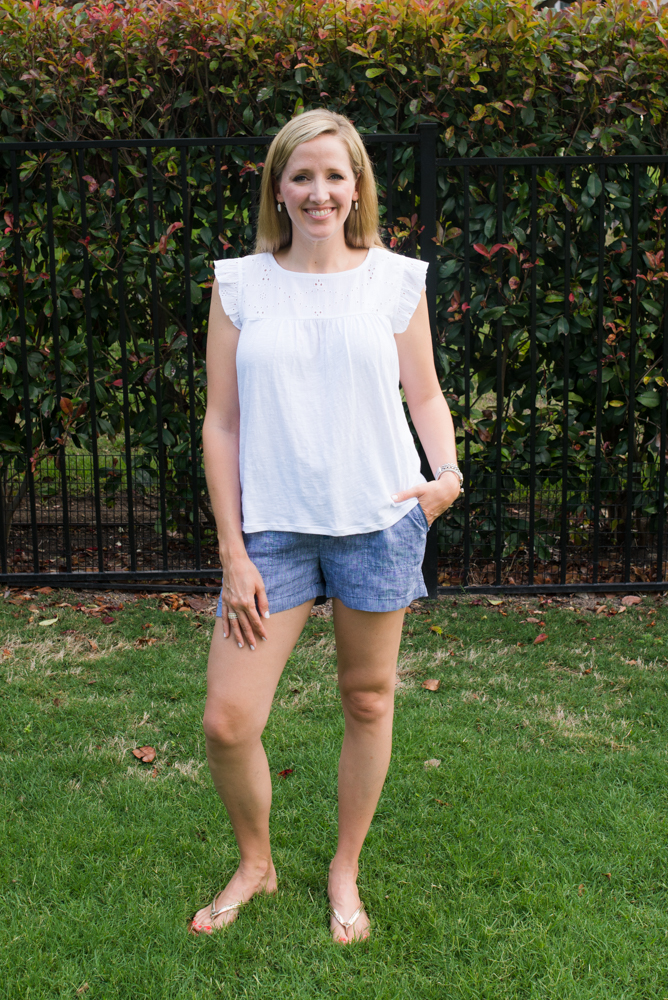 Love this embroidered tassel tank in blue! So cute with white denim! It comes in other pretty colors too! I did size down in this top.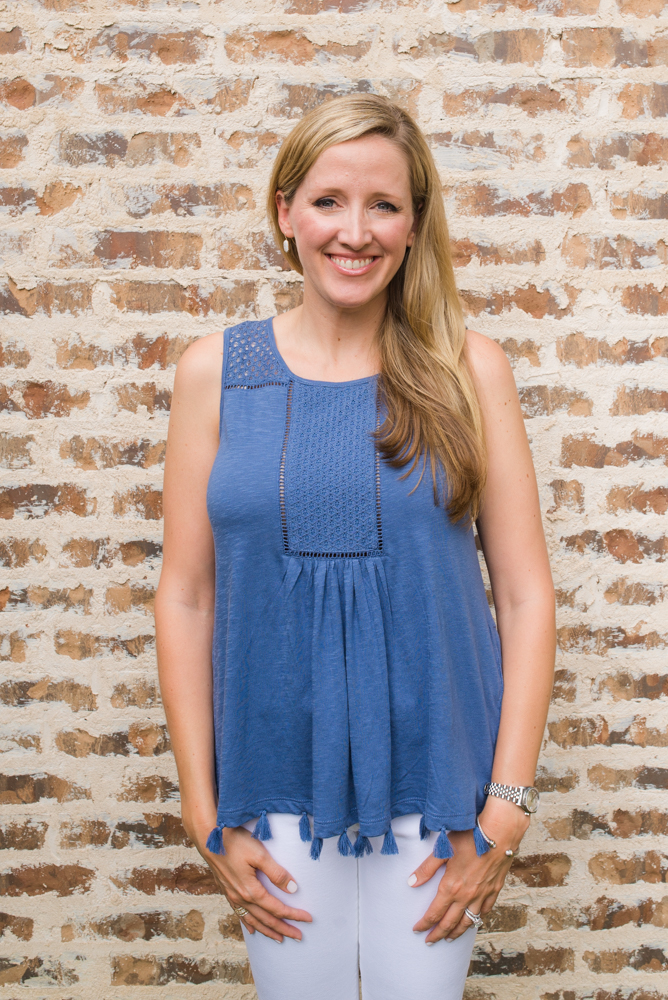 This top is so soft and I'm wearing a light purple shade that isn't on the website for some strange reason! I really want the pink one, but my local store didn't have it, so I ordered it.  It runs really really big, I would say order one to two sizes down.  This is me in the XS and I am normally a medium.  The tiered bell sleeves are super cute and you can't beat the price!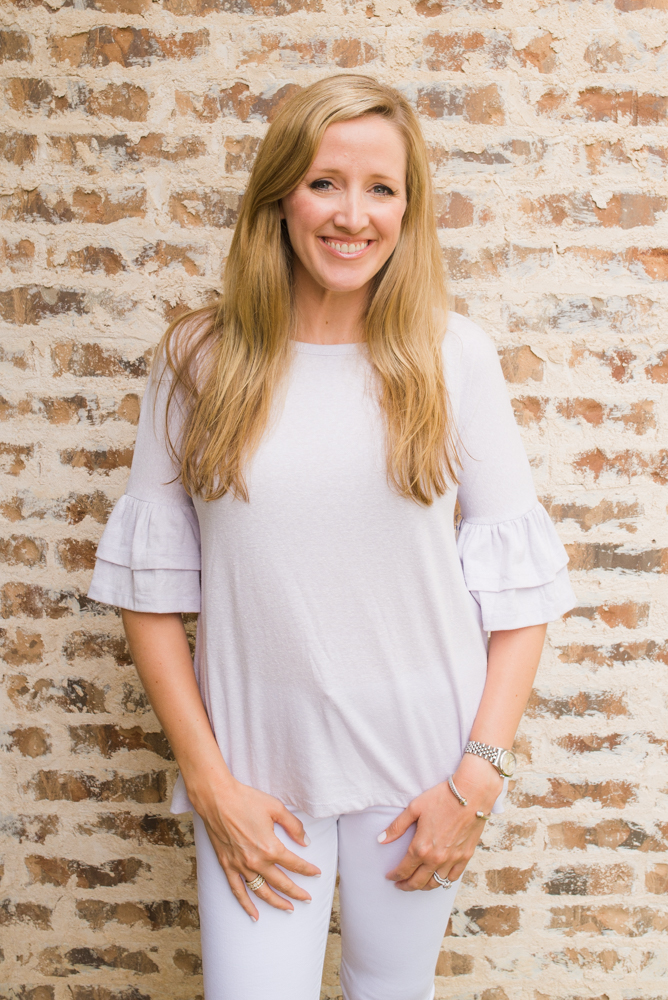 This fringed lace and knit tee is really cute with all of the fringe on the bottom.  I would recommend sizing down in this one.  It comes in other pretty colors too! Hard to pick my favorite!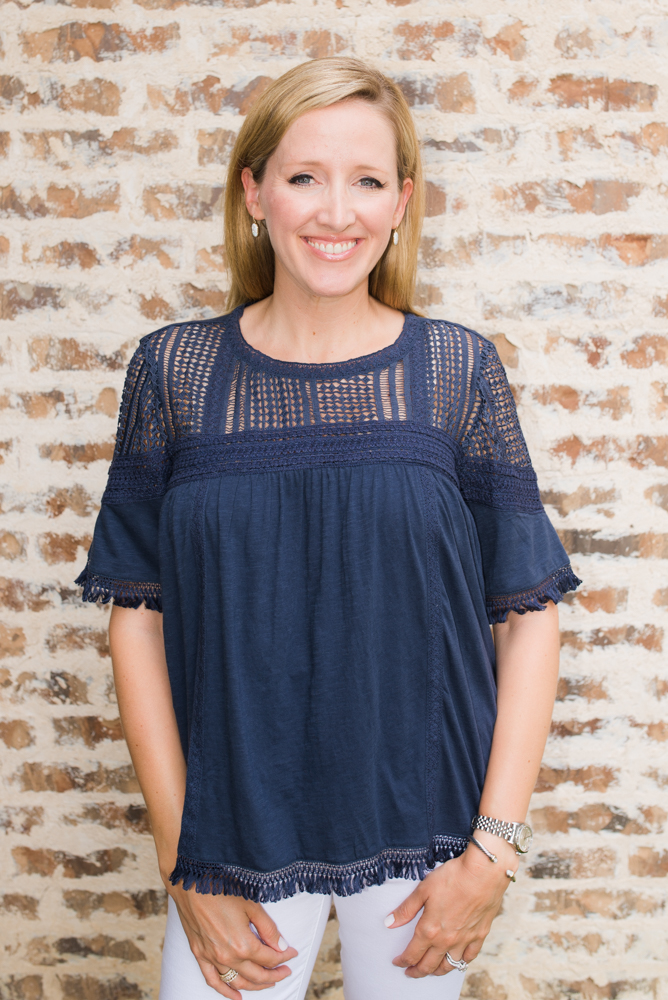 This flutter sleeve tee is simple and very soft and makes a fantastic Spring staple! Again, available in lots of pretty colors! It runs true to size.  Perfect with the olive linen drawstring shorts that I sized down in.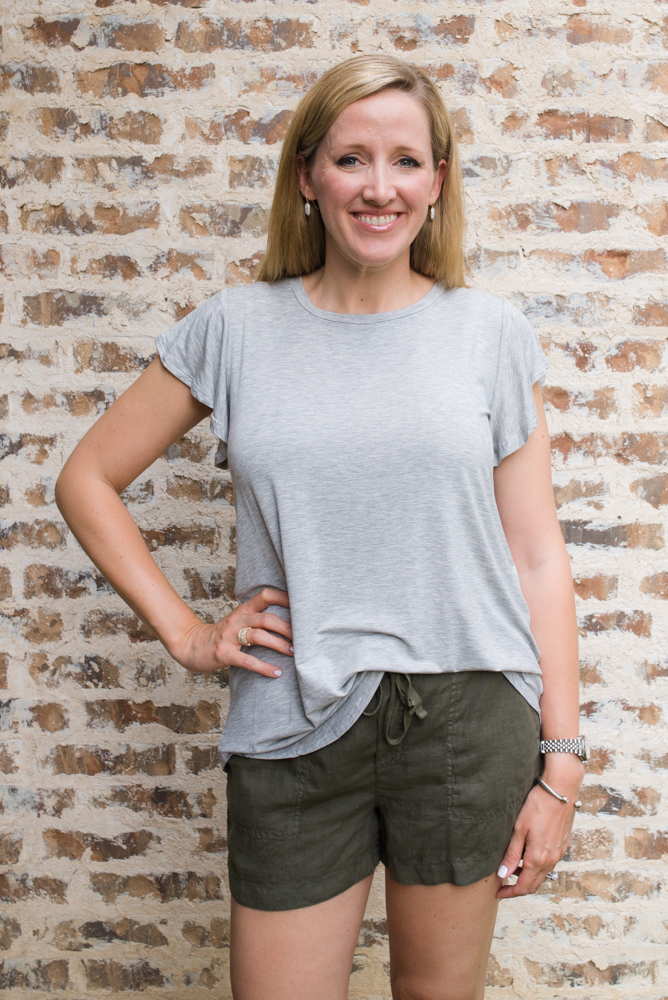 This top is so pretty and can be dressed up or down.  Available in other great colors too! Love the ruffles and the cold shoulder and especially the price!!!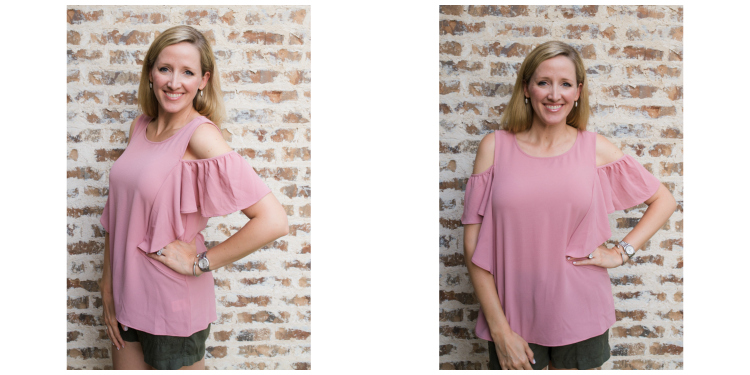 I am still in shock that this adorable tank dress is under $50! I love how it fits and it would be adorable with a denim jacket in white or denim! The perfect staple dress! I'm wearing the red saucy color and it fits true to size.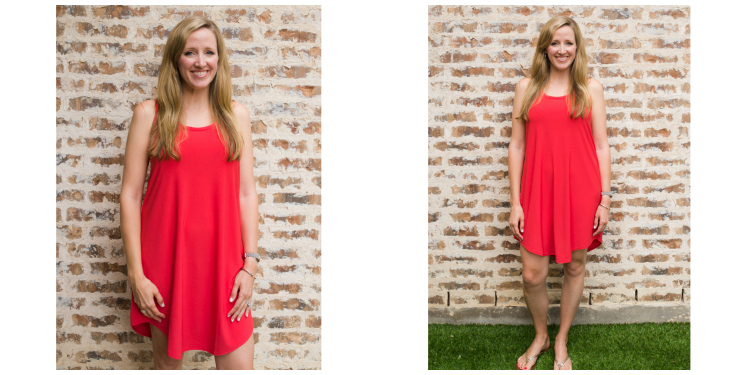 Now this is a really fancy picture, so brace yourself! I put the sun hat on in the store to show you and it really is so cute! Great for the beach or the pool and it's under $50!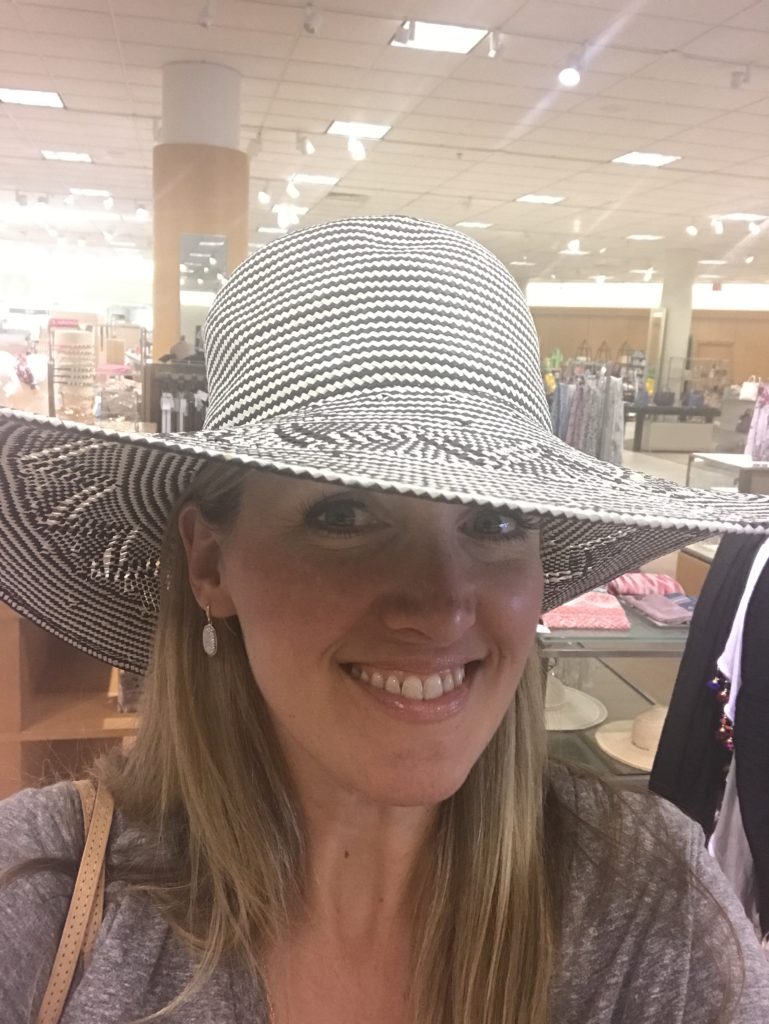 On a random note, I found these cool glitter picture frames that I know my boys would love so I had to share them with you guys! Did you see them on my Instagram and Facebook page this week? The smaller square frame is 4×4 and has blue glitter.  When you shake it up, it will look like this! They are really inexpensive too!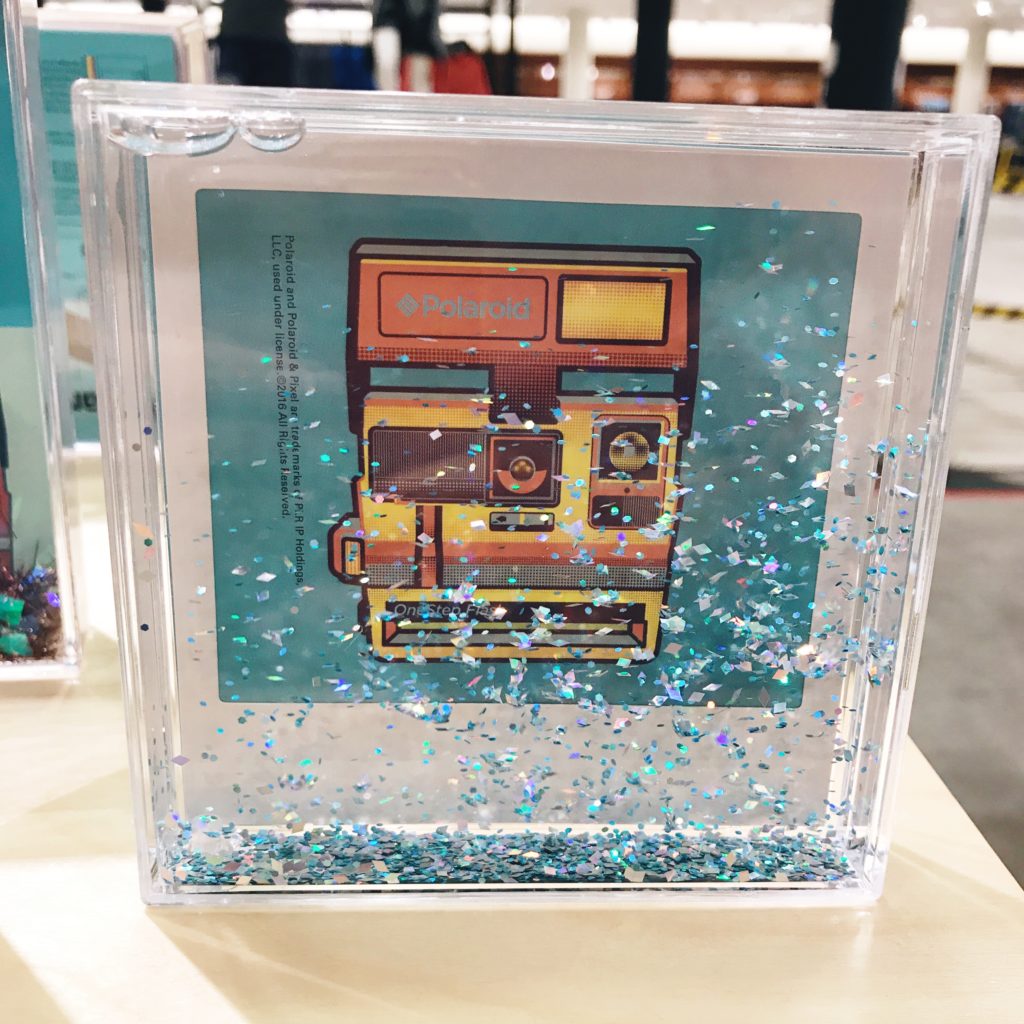 They also have this one that is a 5×7 and has pink and multi-color glitter.  So fun! They are easy to add a photo to and they are just so cute! Reminds me of those glitter wands that you could turn upside down and watch all of the glitter fall… anybody remember those?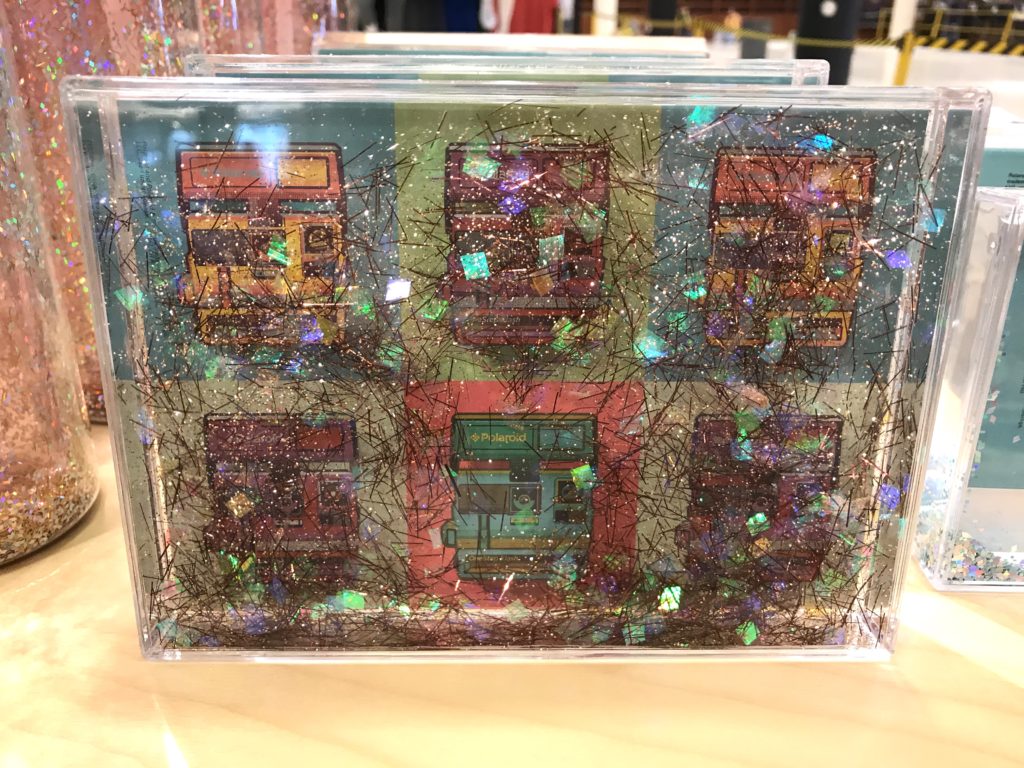 Whew! That was a lot of Spring staples under $50! I hope you found lots of new pieces to add to your wardrobe without breaking the bank! Happy Mother's Day to everyone! Have a great week!

Learn more about Barrett & see all of her posts HERE.
Follow Wear it with Barrett on Instagram and Facebook.
**This post contains affiliate links. If you purchase I may receive a small commission. Thank you!**