I feel like I am always saying this, but where has this year gone??!  Easter is less than 3 weeks away so today I am talking all things Easter!!
Here are some pictures from Easter last year.  It was Braden's first Easter and we had a great time.  We go out to my moms every year and they have lots of fun activities where she lives!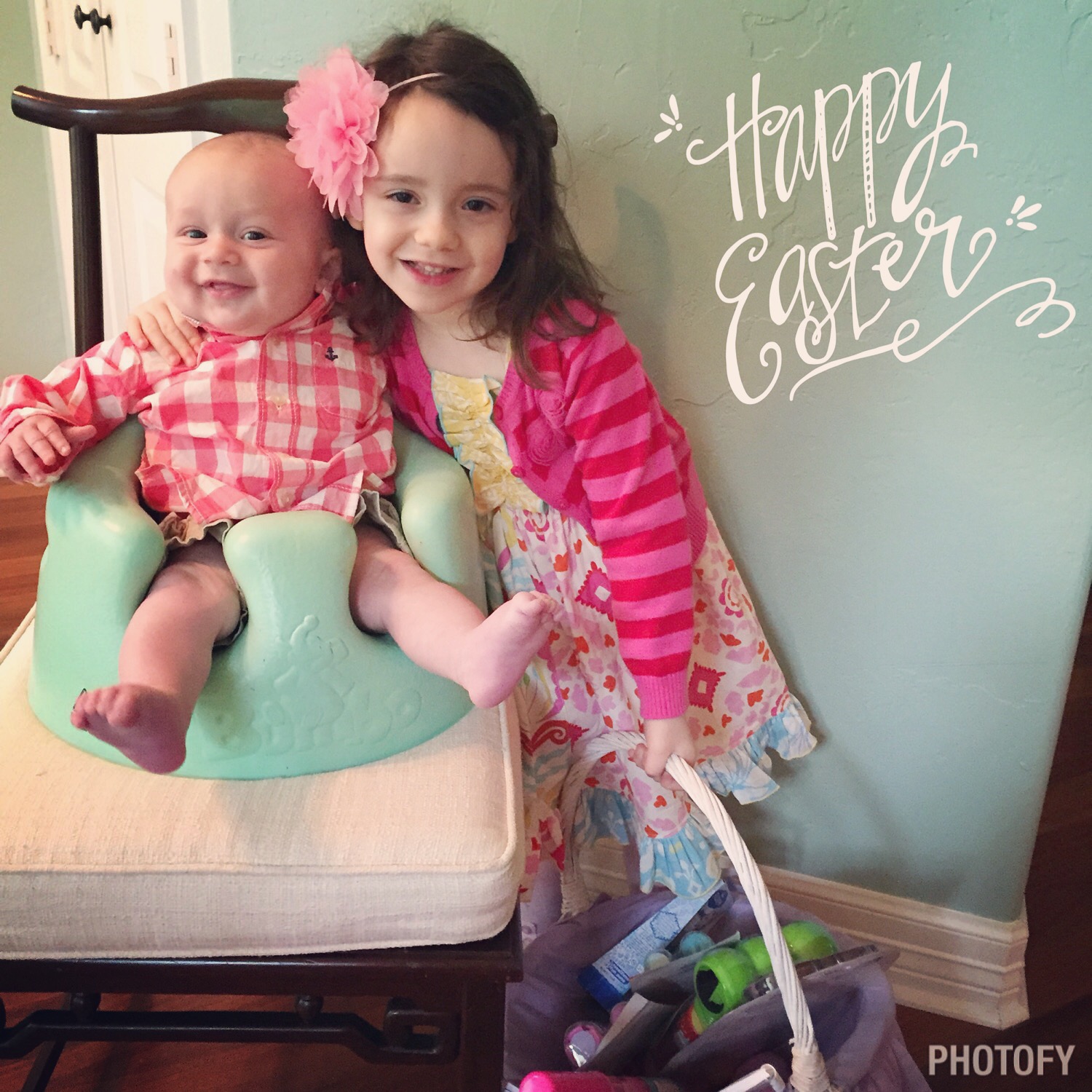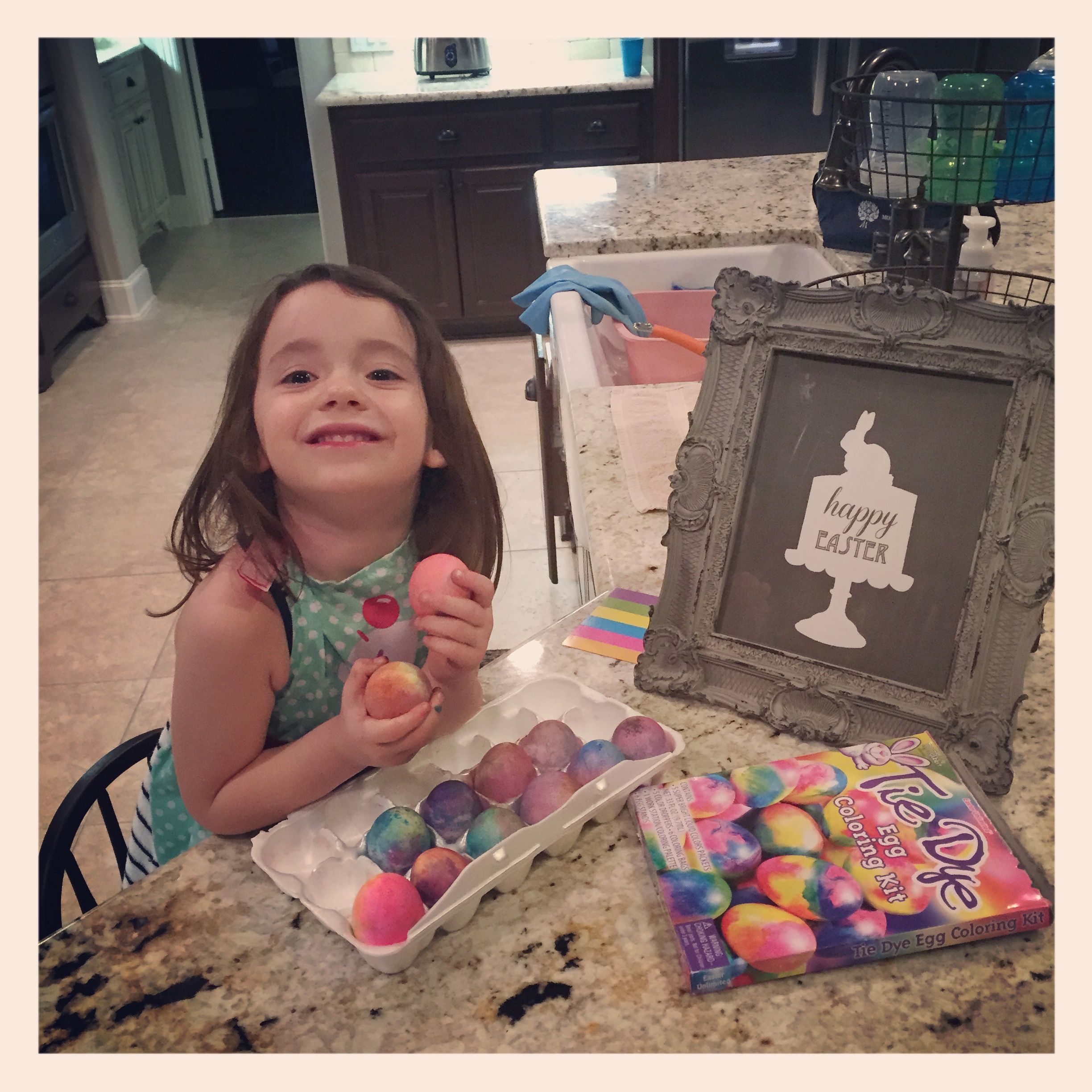 Easter Clothes
I love picking out the kids Easter clothes.  This year I am loving this combo: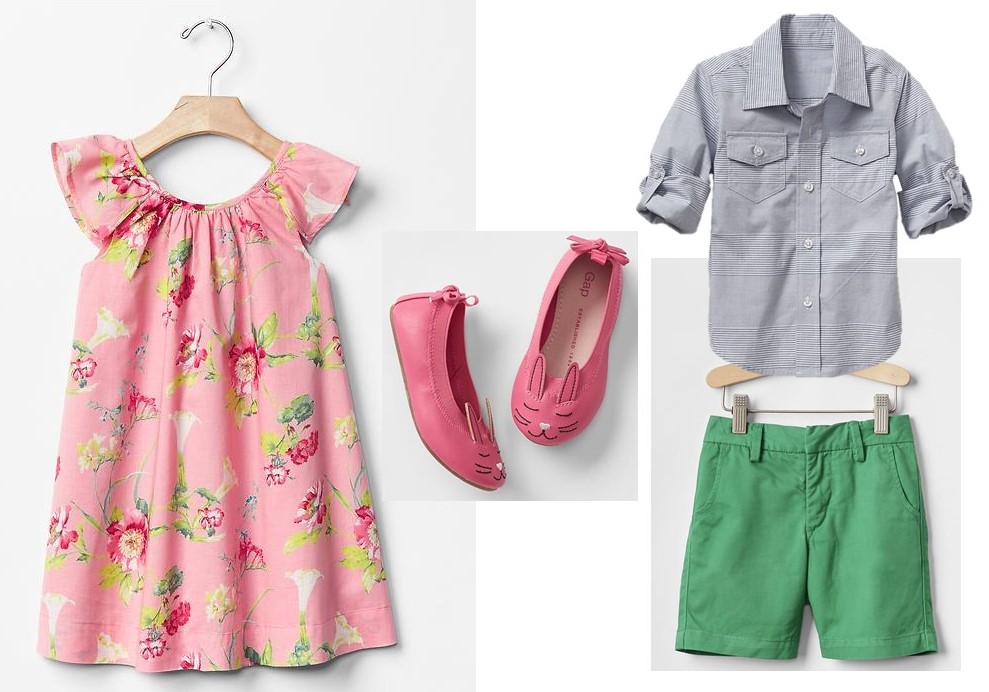 Easter Baskets
Pottery Barn Kids has the cutest Easter stuff.  Right now all Easter stuff is 20-40% off!
How adorable are these??  Only $13.99-$16.99!  What a great deal!
Get one HERE.  There are lots of different styles to choose from!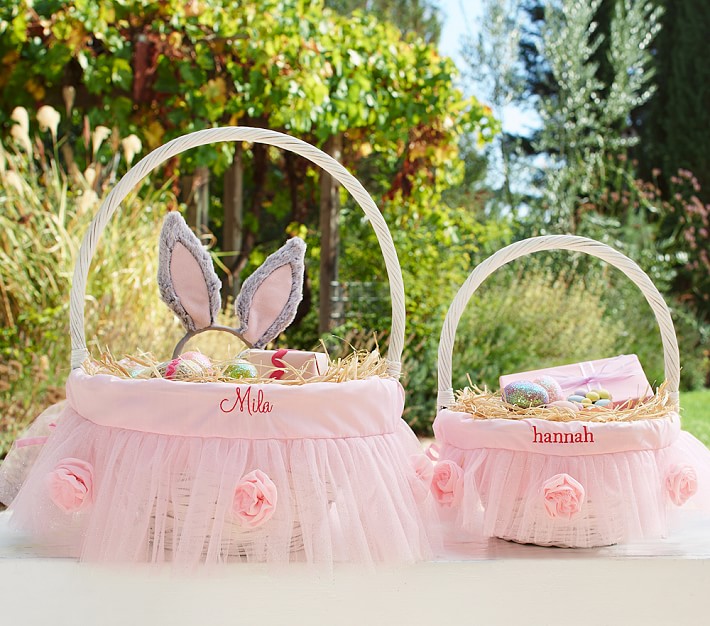 How cut is this basket from Target!!  It was only $5.  It is the perfect size for Braden this year.  It will be the first time he hunts for eggs and I didn't want to get him anything to big to handle.  This bunny basket comes in several different colors (in the ears).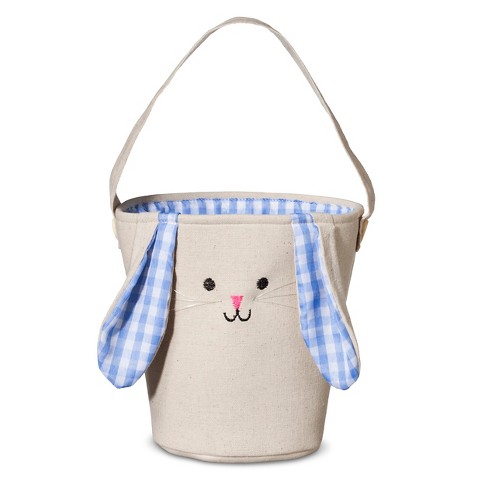 Easter Gift Ideas
This was Avery's Easter basket from last year.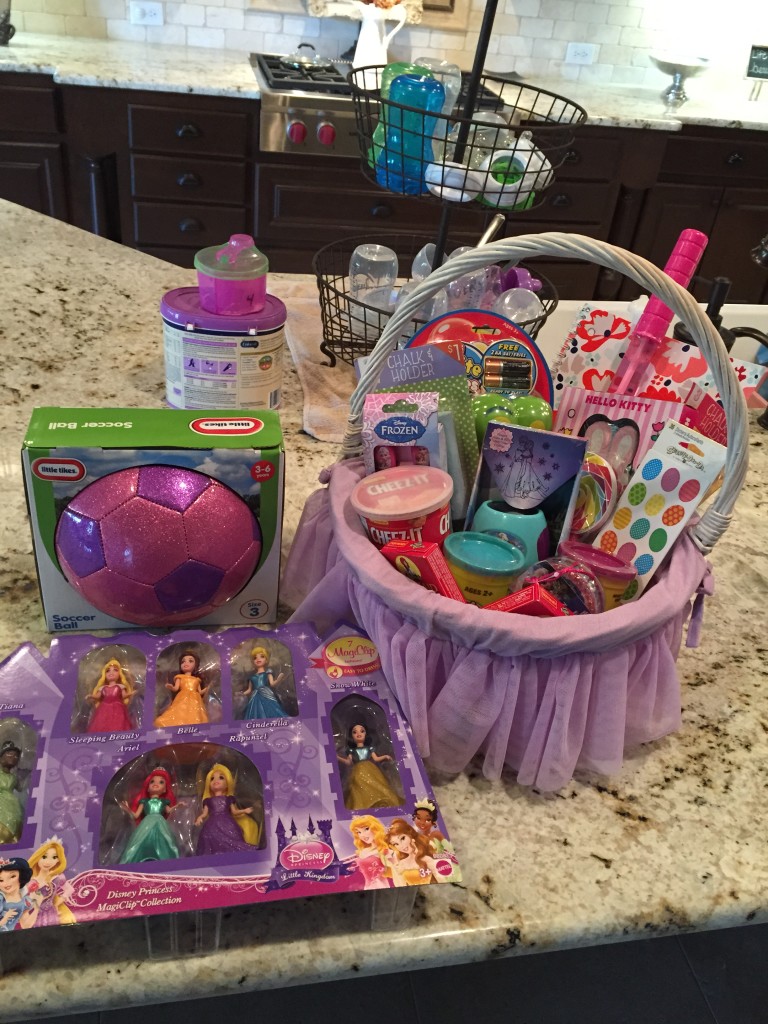 Here are some of the items I got for their baskets this year.
I got these shape eggs for Braden.  I thought they would be perfect for him to start working on puzzles/shapes.  They got great reviews!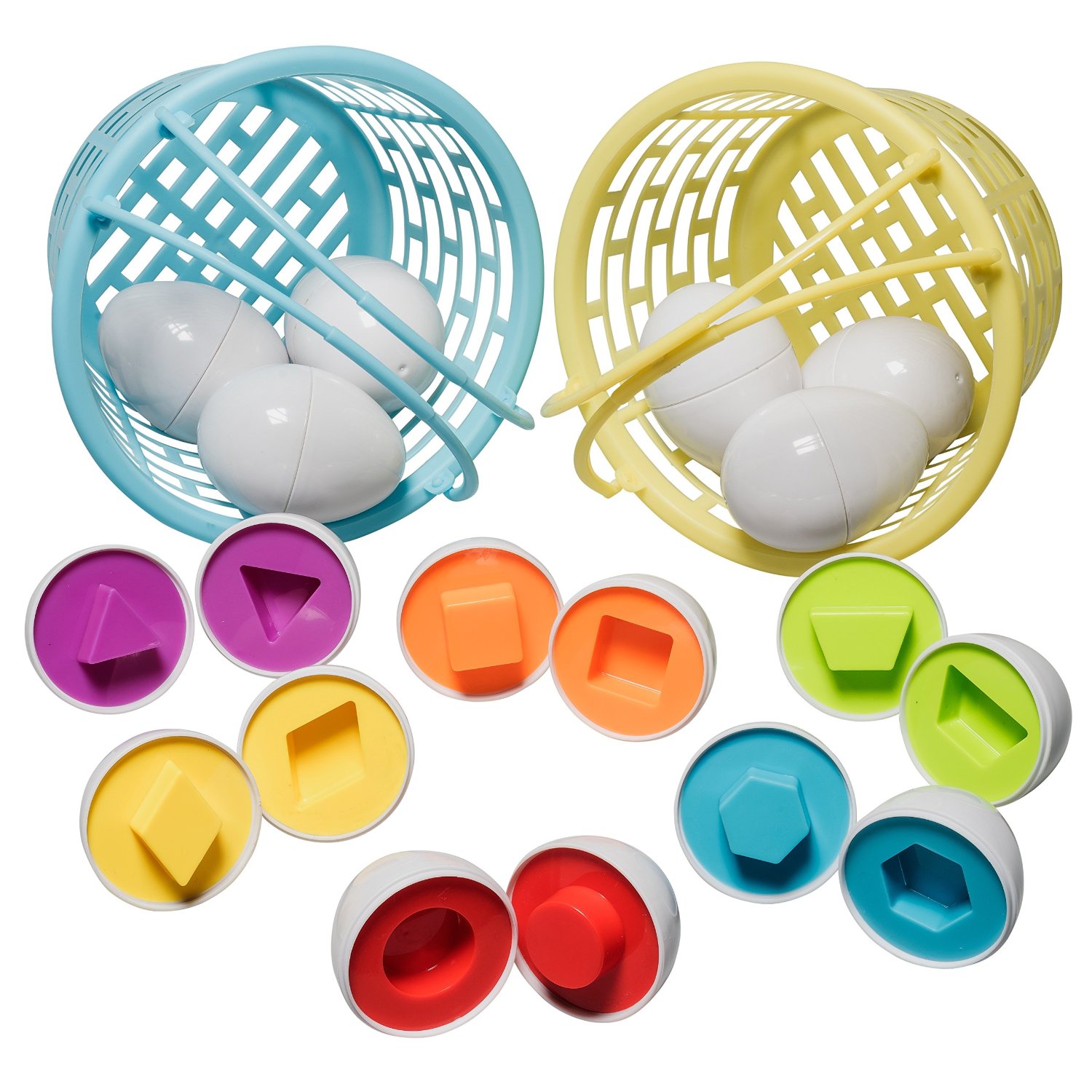 You can never have enough side walk chalk and this kind has glitter!  This will be hours of fun for Avery!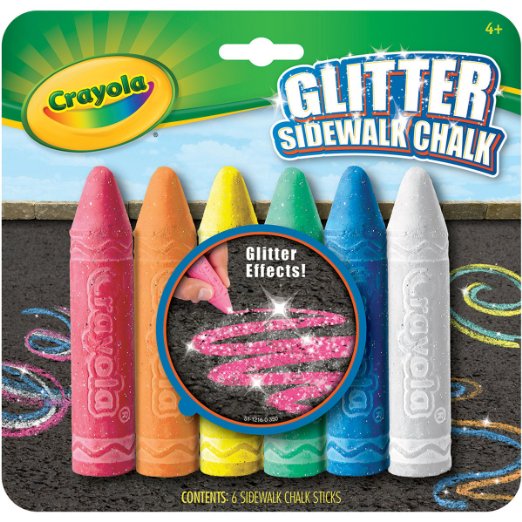 Avery is obsessed with all things Shopkins this year!  I mean she is in love with them…she has never even seen the show!  It all started when she got 1 toy in her McDonalds Happy Meal…thanks McD!
So this year the Easter Bunny is bringing her this….Shopkins Sweet Shop.  She is going to be so so excited.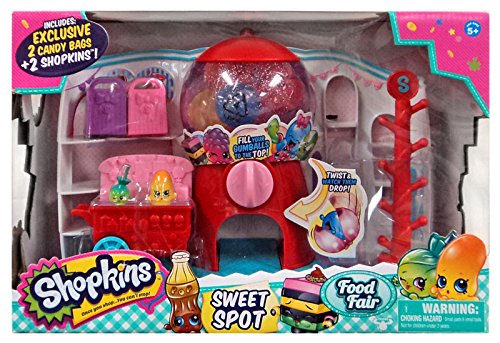 The thing I love about Shopkins is they are small!  I am always looking for things to put in Easter Eggs that are not candy.  I got this set and will split it up to fill her eggs.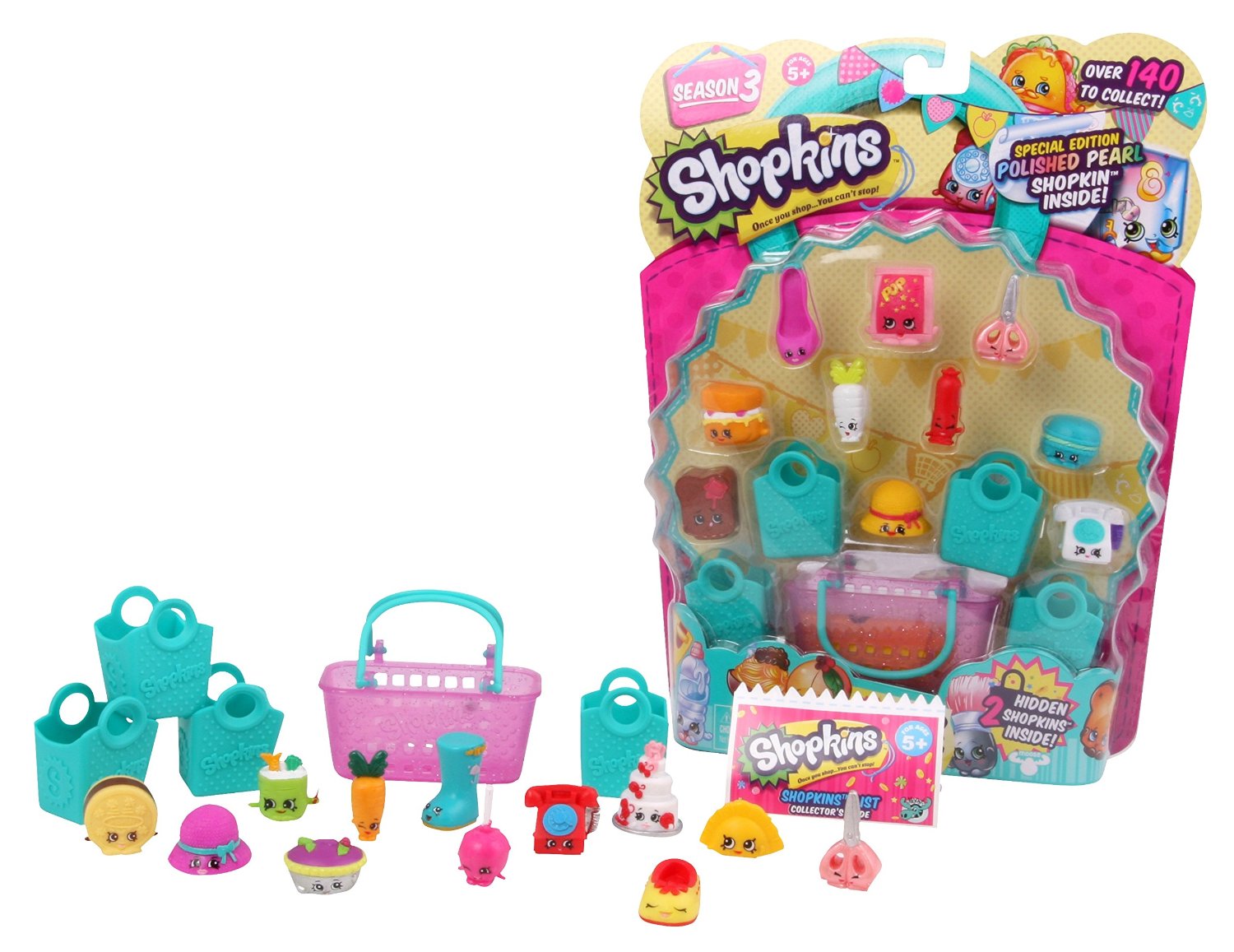 Easter Books:
Here are some of the books we have been reading this month!  I do love reading themed books for each holiday!
Peppa's East Egg Hunt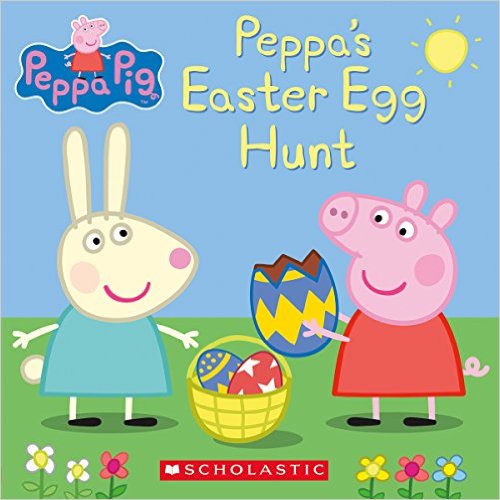 The Easter Story.  I want the kids to know the true story of Easter…its not about a bunny!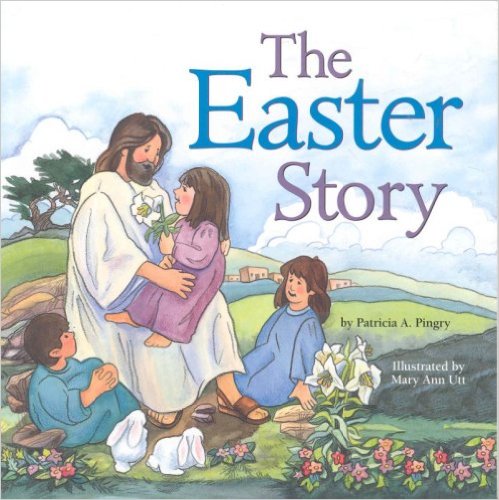 Thomas and the Easter Eggs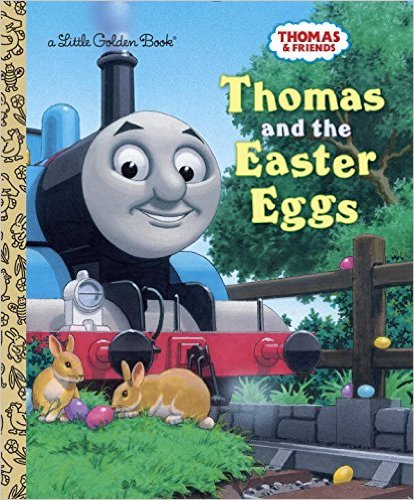 Easter Ideas
Having kids is so much fun.  I love doing simple things that make the holidays special.  I found these ideas on Pinterest and had to share with yall.
How cute are these pancakes for Easter Morning??!!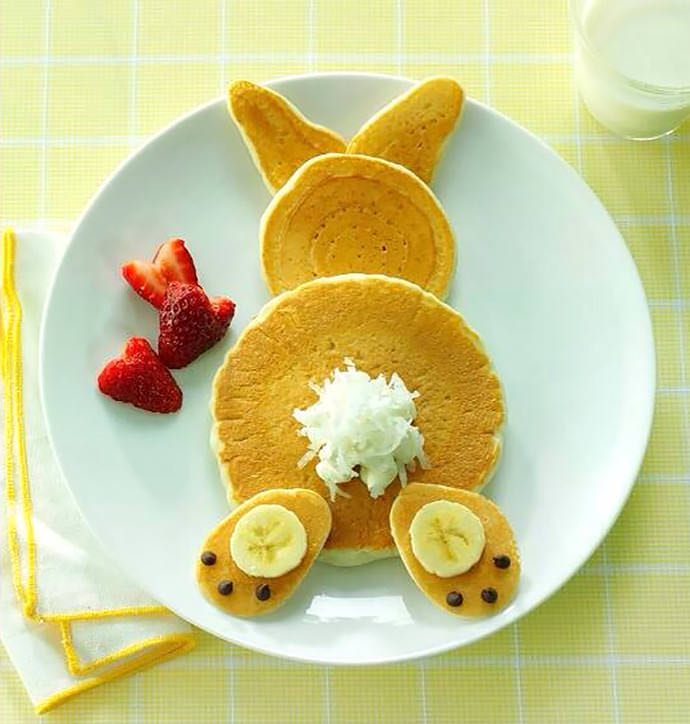 Easter Egg Lunch!  So simple and the kids would love this!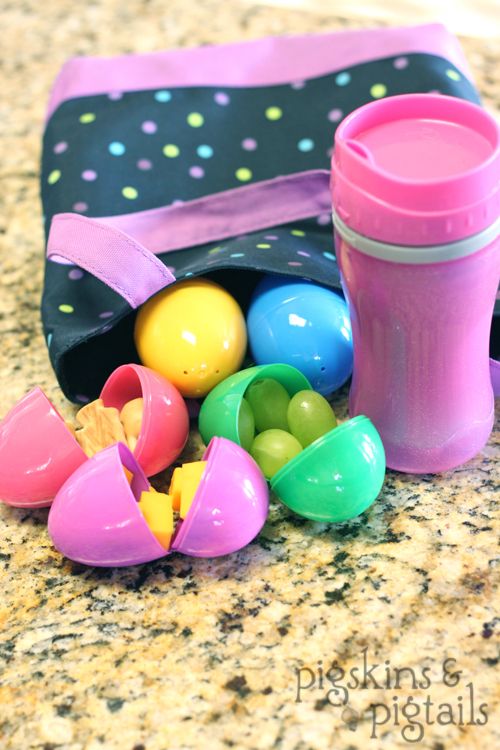 Fun idea to give to friends!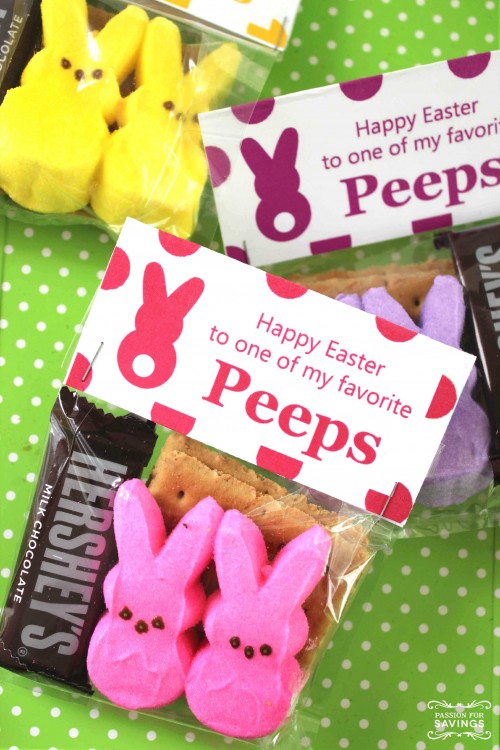 Ok this is kind of genius!  I can never use those metal dippers very well!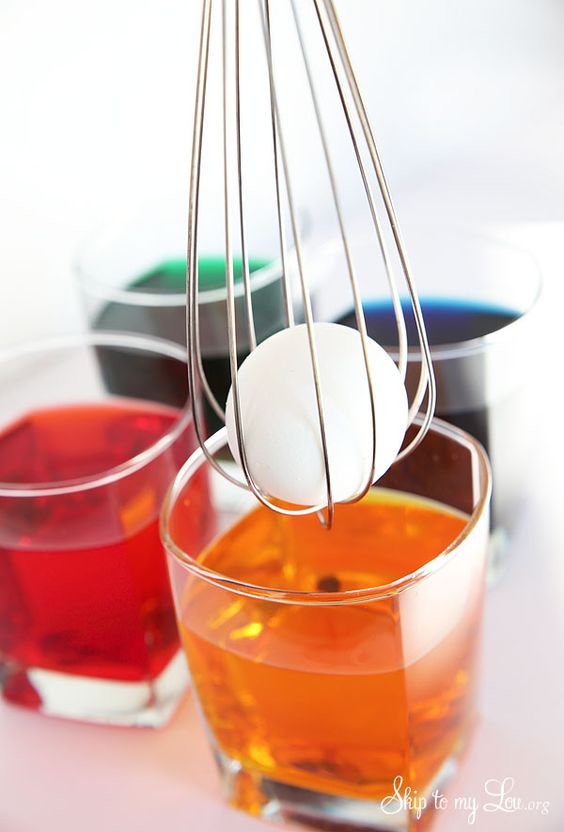 I love these birds nest treats!
Make my simple bunny banner!  Details and FREE template HERE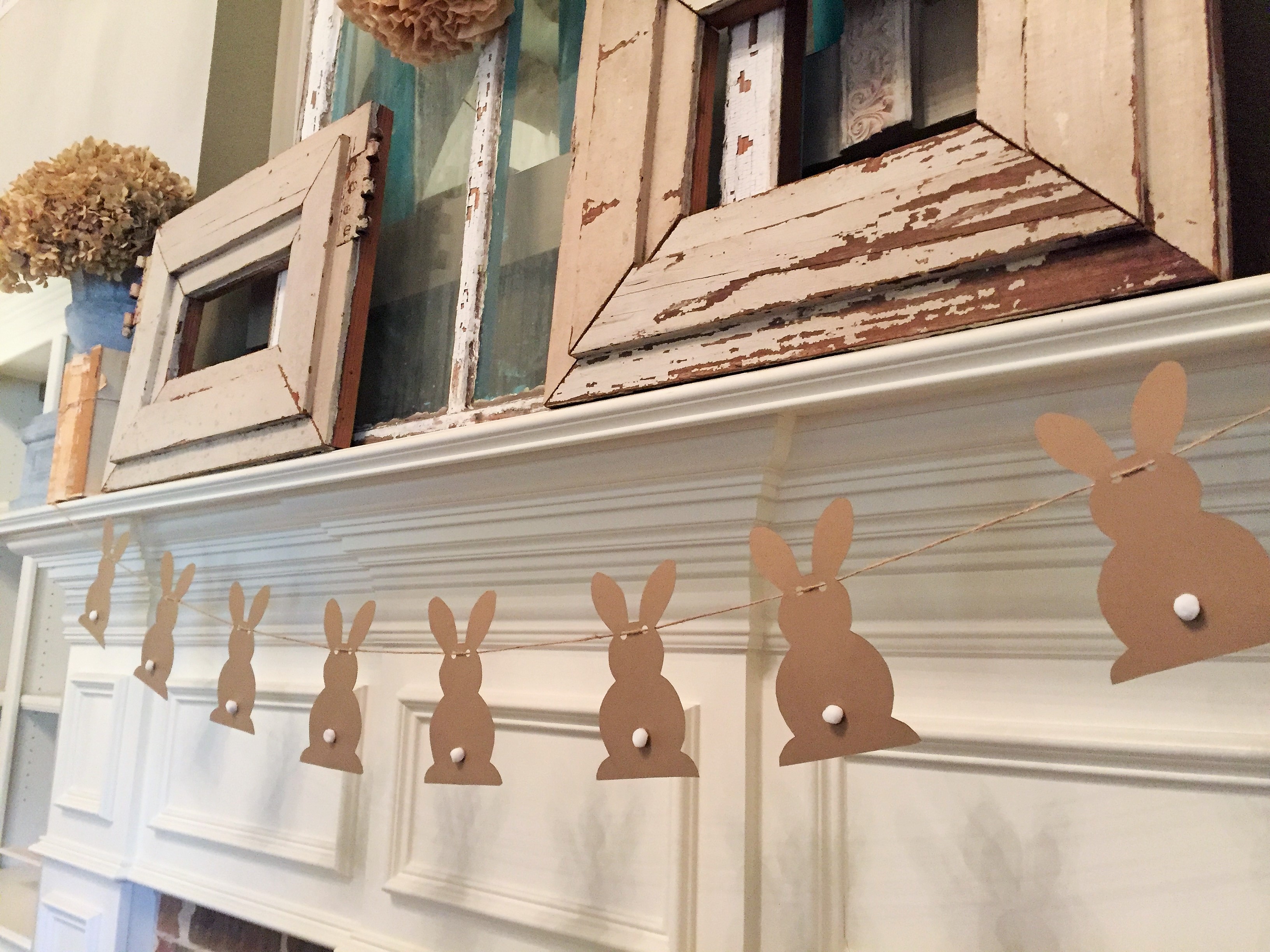 I cannot mention Easter without mentioning my favorite candy EVER!!!!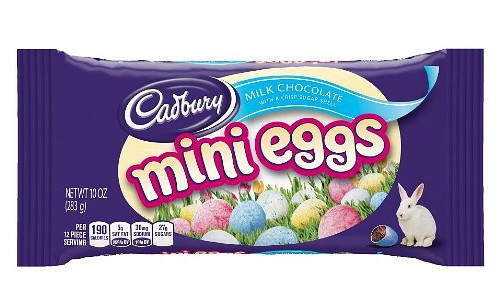 Be sure to pin these Easter ideas for later!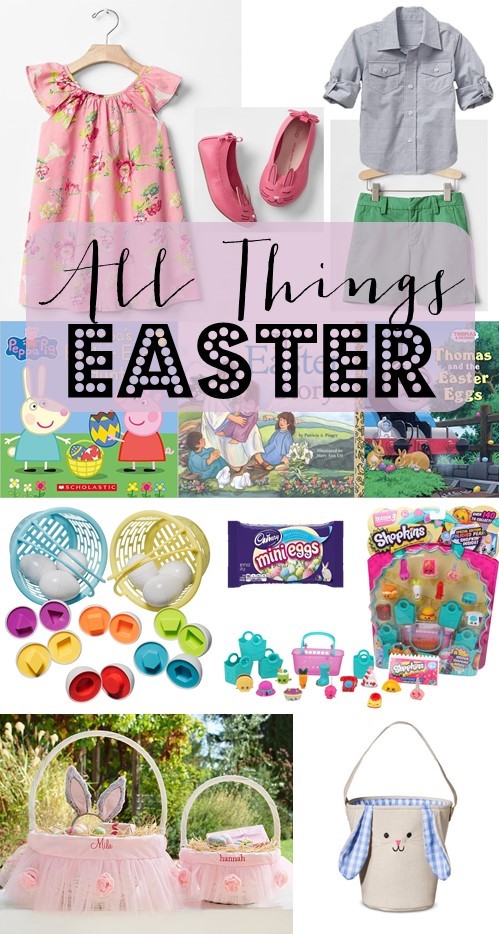 **This post contains some affiliate links.  If you purchase I may receive a small commission.  Thank you**