I cannot believe Easter is next weekend!  I don't do a ton of decorating for the Spring Holidays, but I do like to add little touches here and there.  I love adding a little something to my fireplace mantle for each holiday so today I am sharing all the details on my Easter Banner with a free printable.
Adorable, simple, inexpensive and fun for the family (Avery helped me glue on the tails).
SUPPLIES:
-Scissors
-Glue
-Twine/ribbon
-printer
-hole punch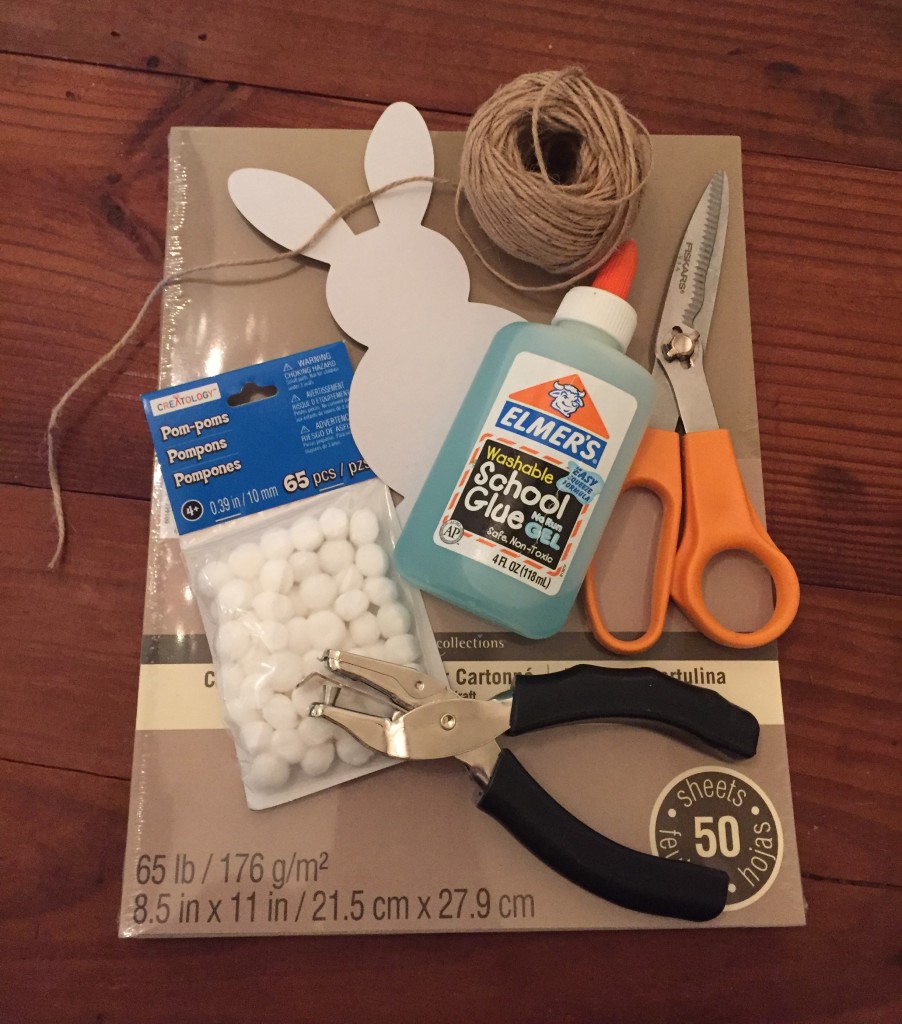 Click HERE for the Easter banner template below.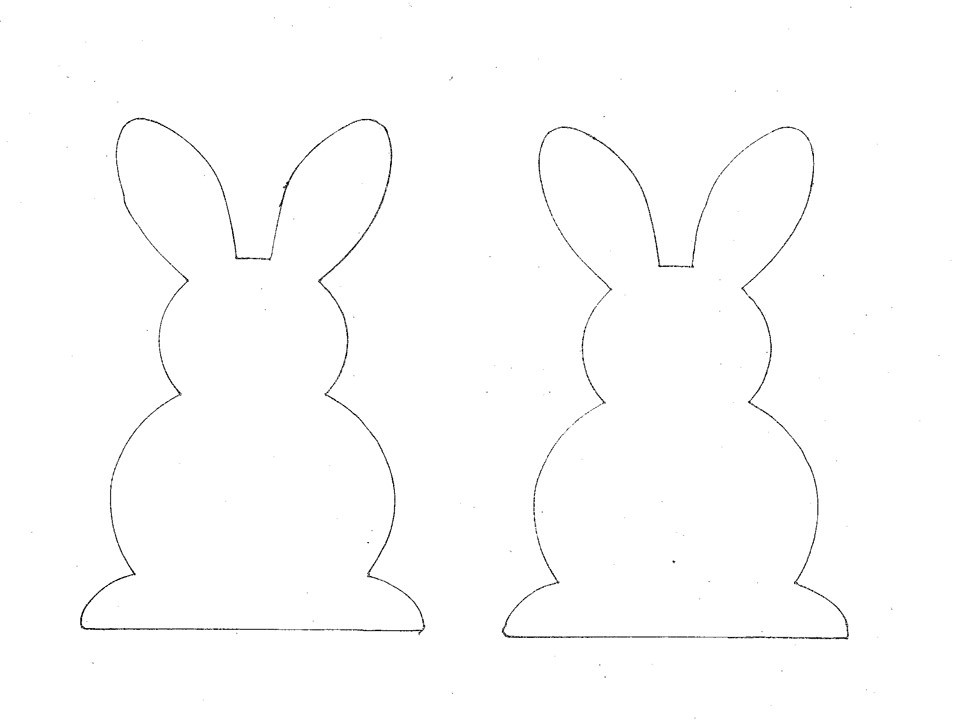 Print it directly on the kraft paper.  If you want to use fun scrapbook paper you can do that too.  There are endless options.  I think I will do a fun girly one for Avery's room.  This is what it will look like when it comes out of the printer.  Then you just cut around the outline.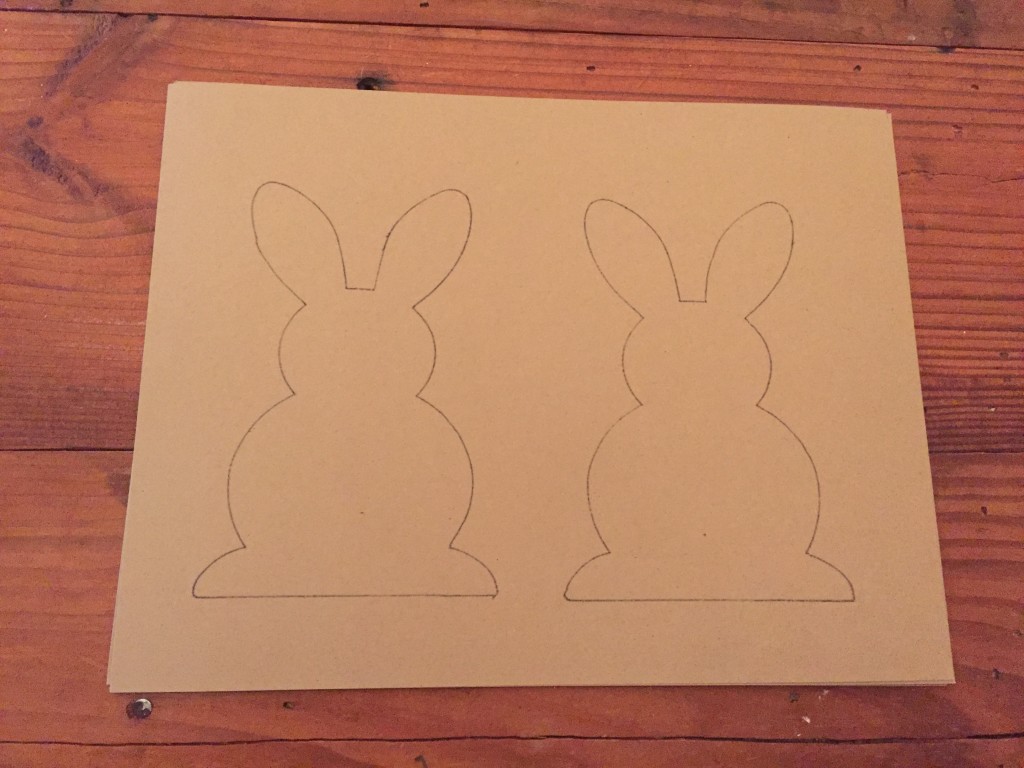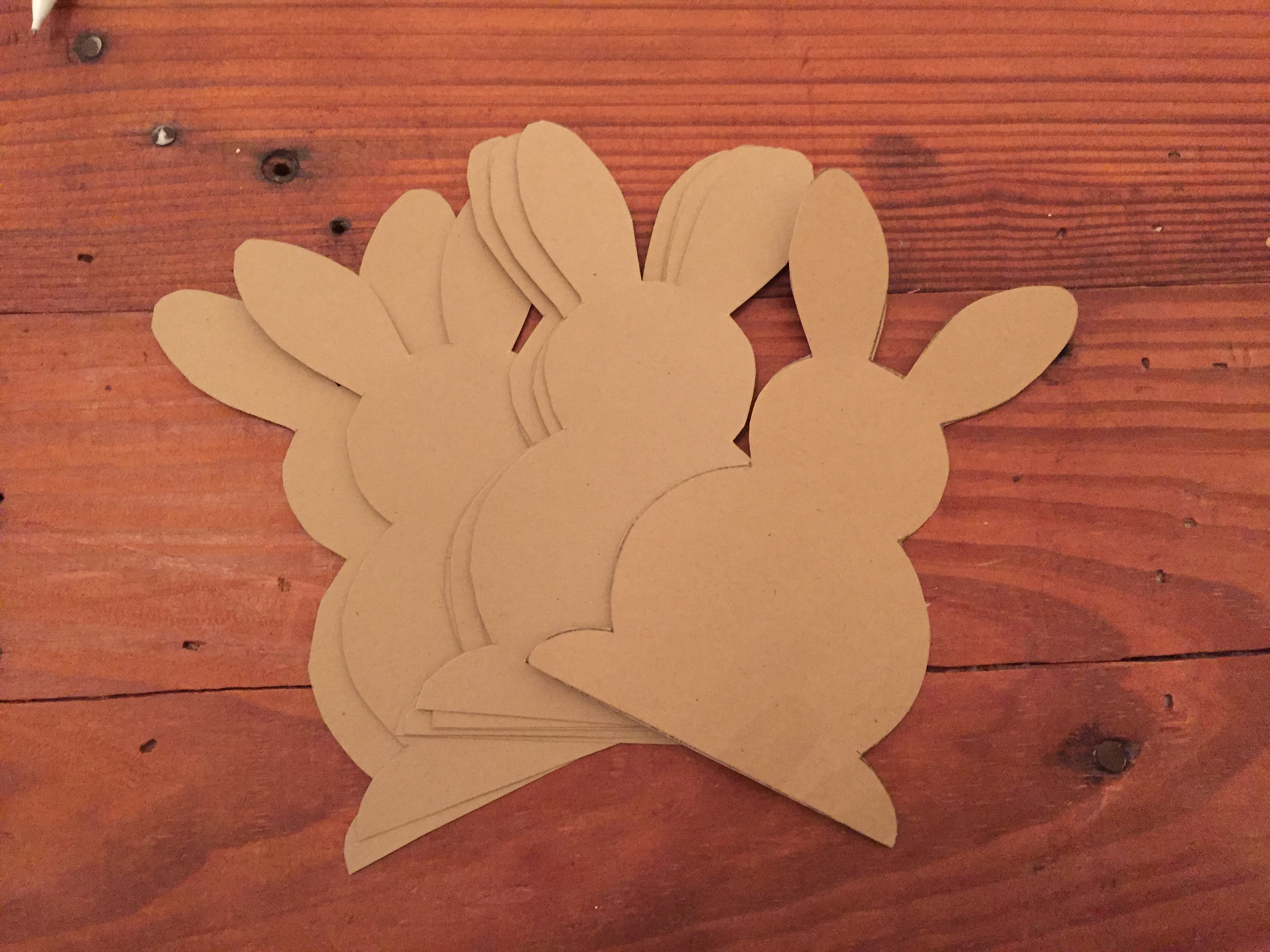 Next, glue the white pom poms on for tails.  Again, you could do different sizes, colors, etc to change the look.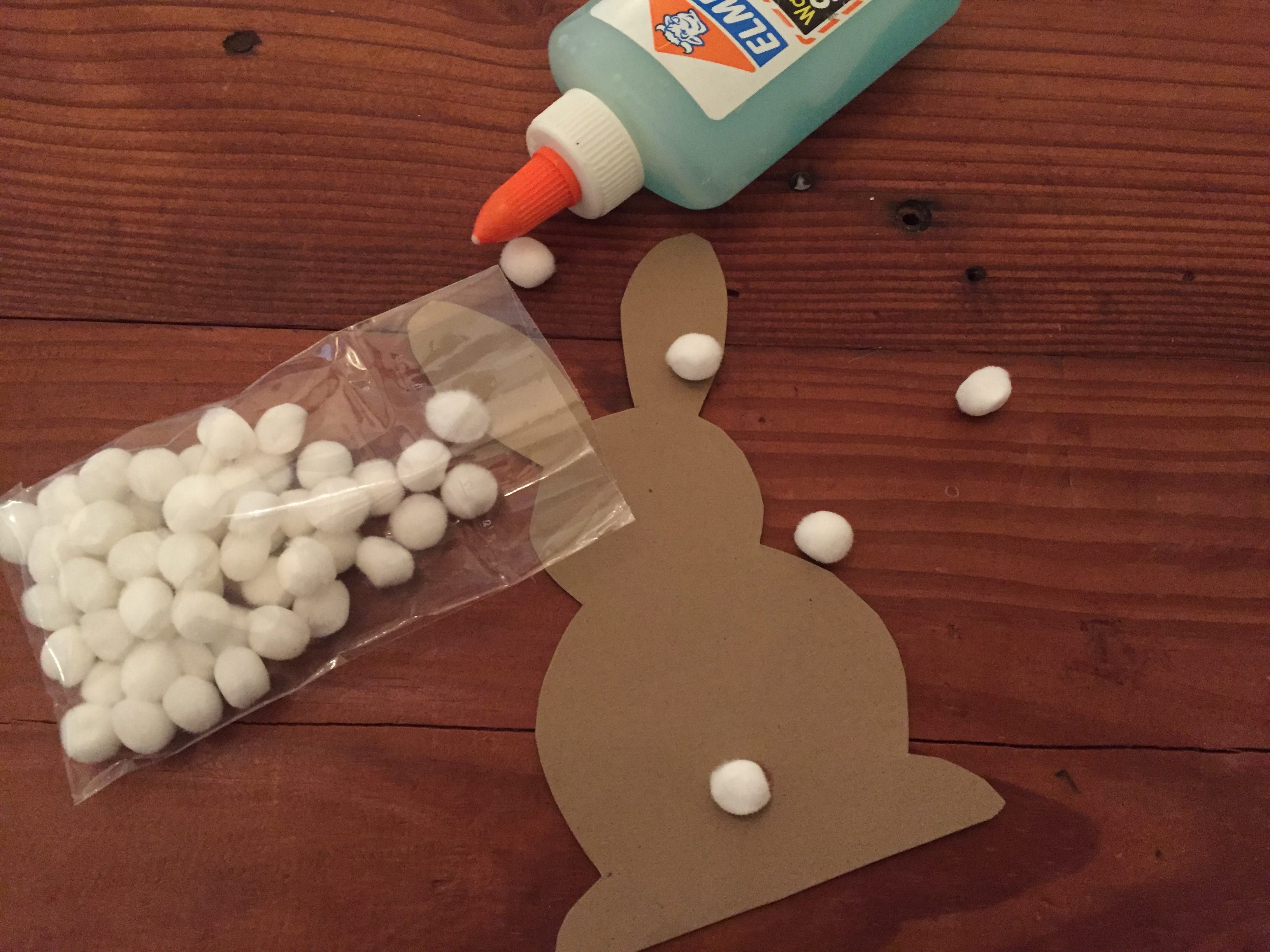 The last step is to punch holes in the top and put the string through.  Make however many you need for the size banner you want.
Here is the final product!
A simple, cute, Easter banner!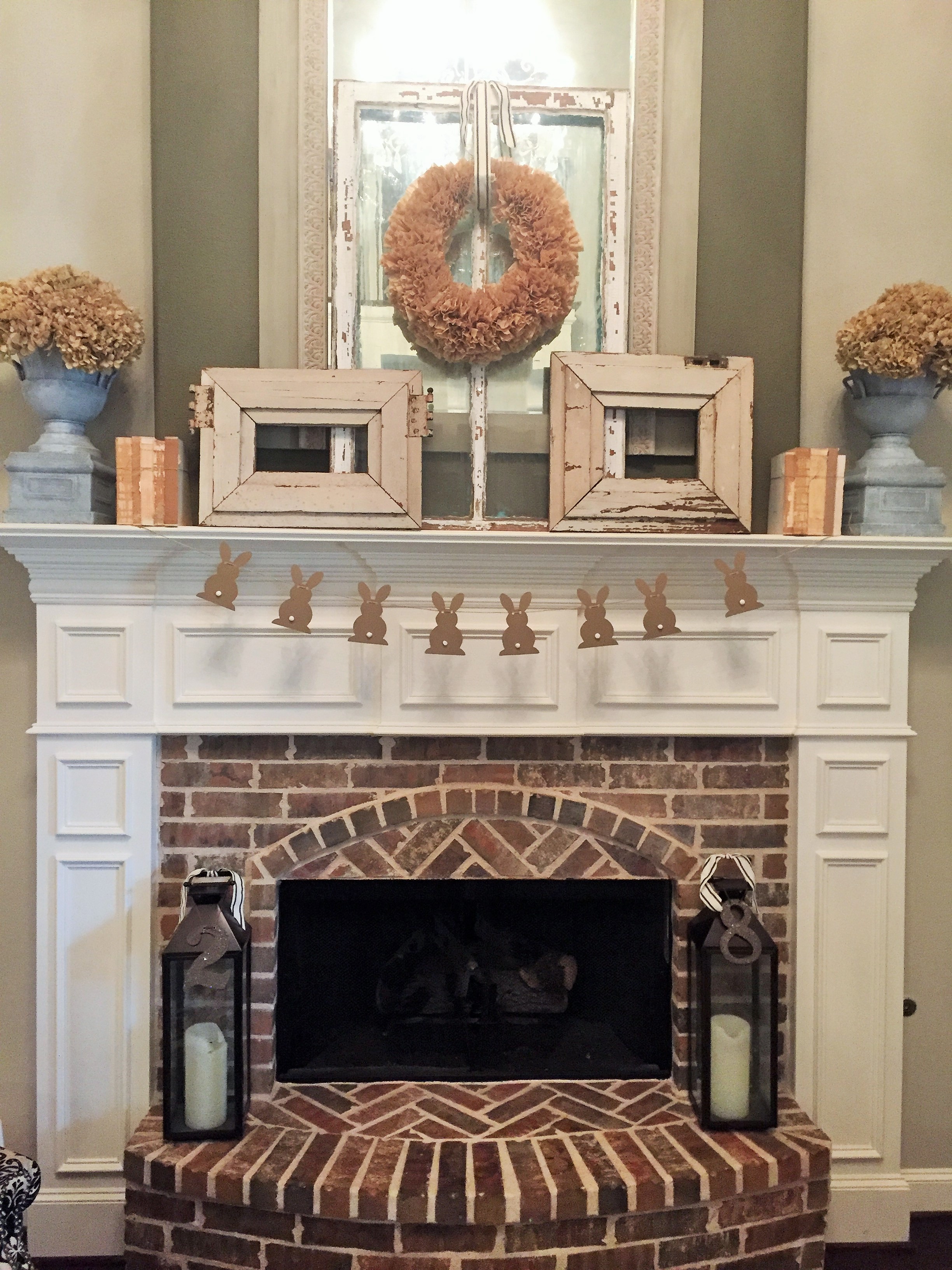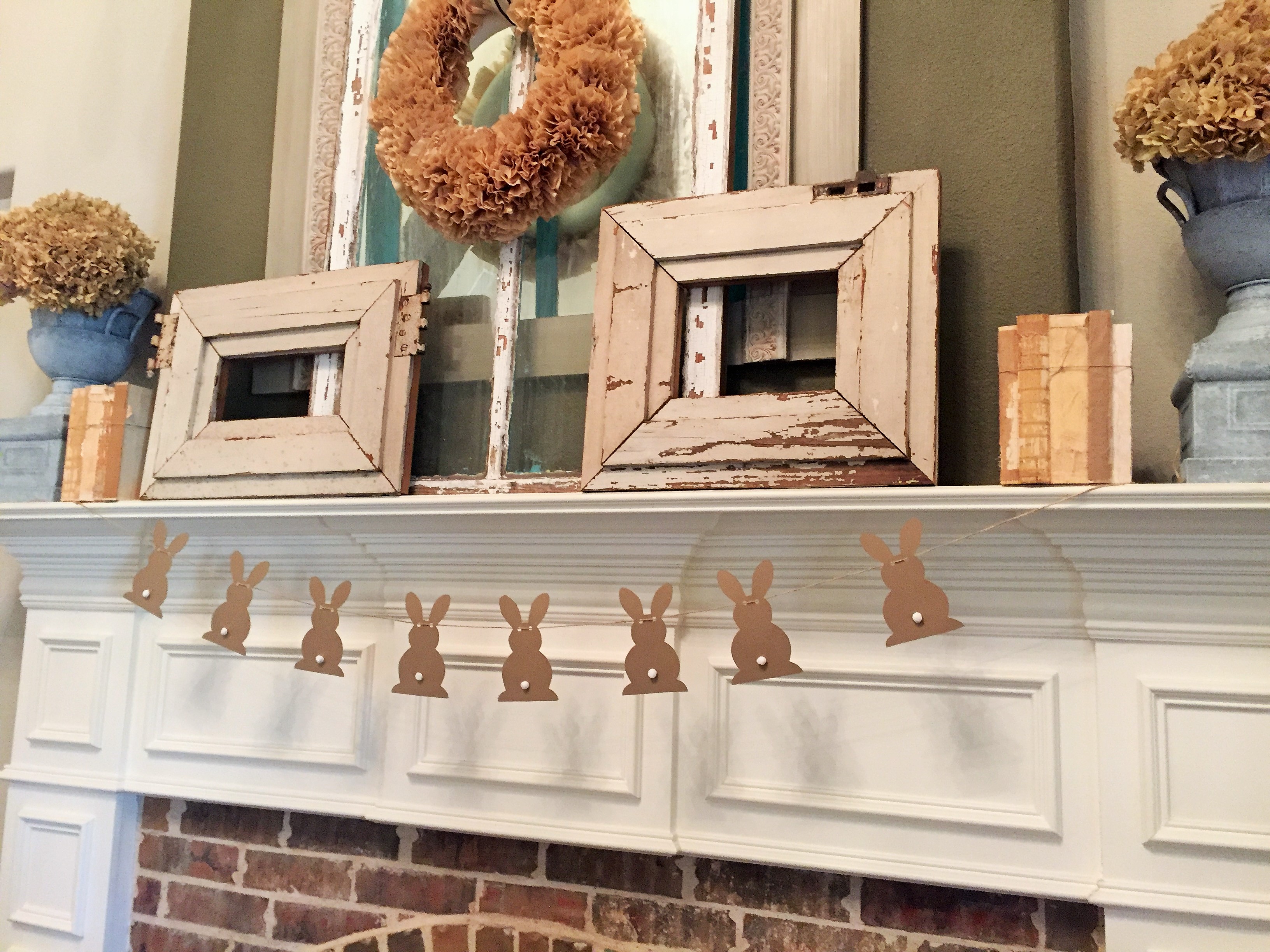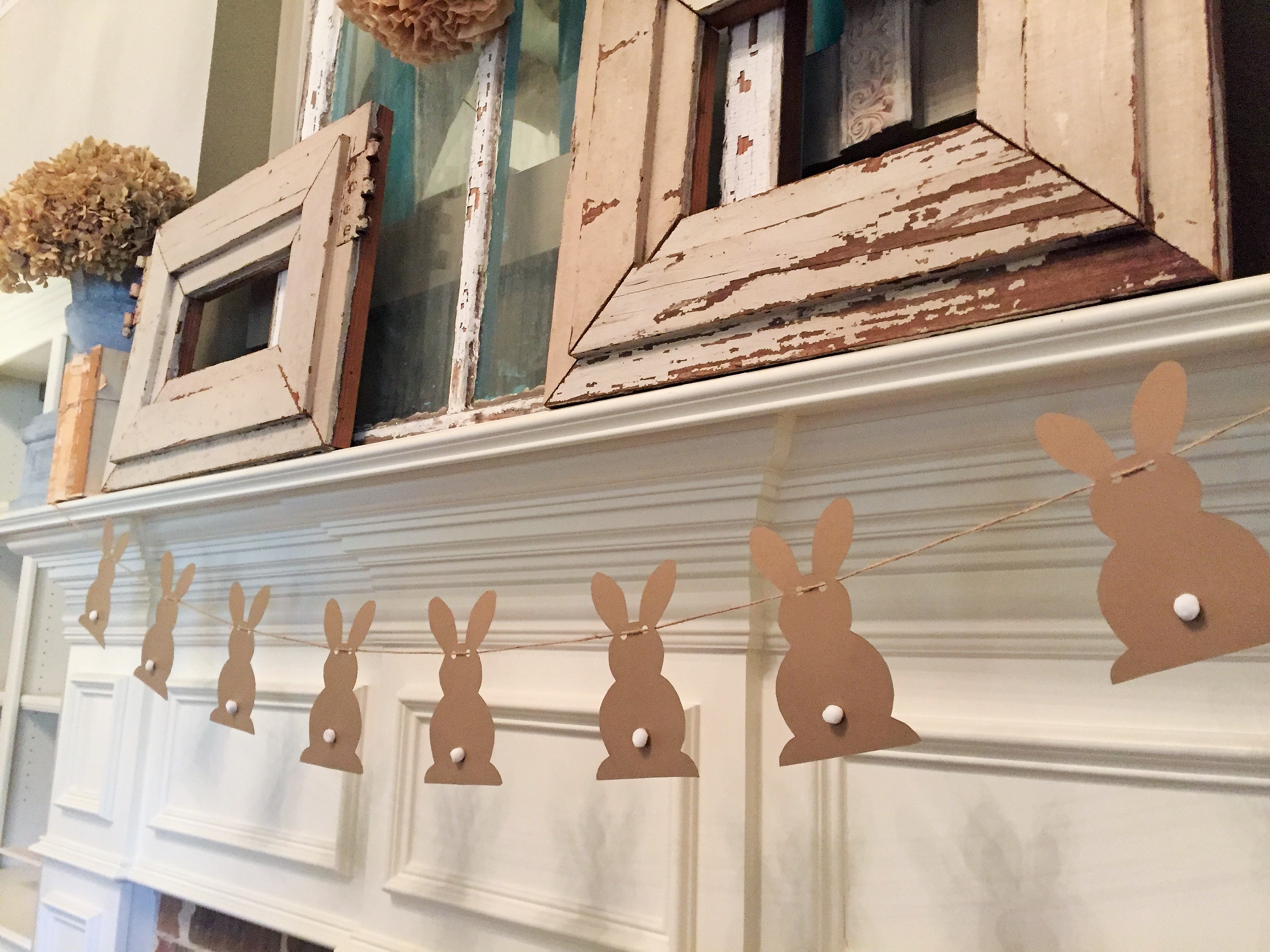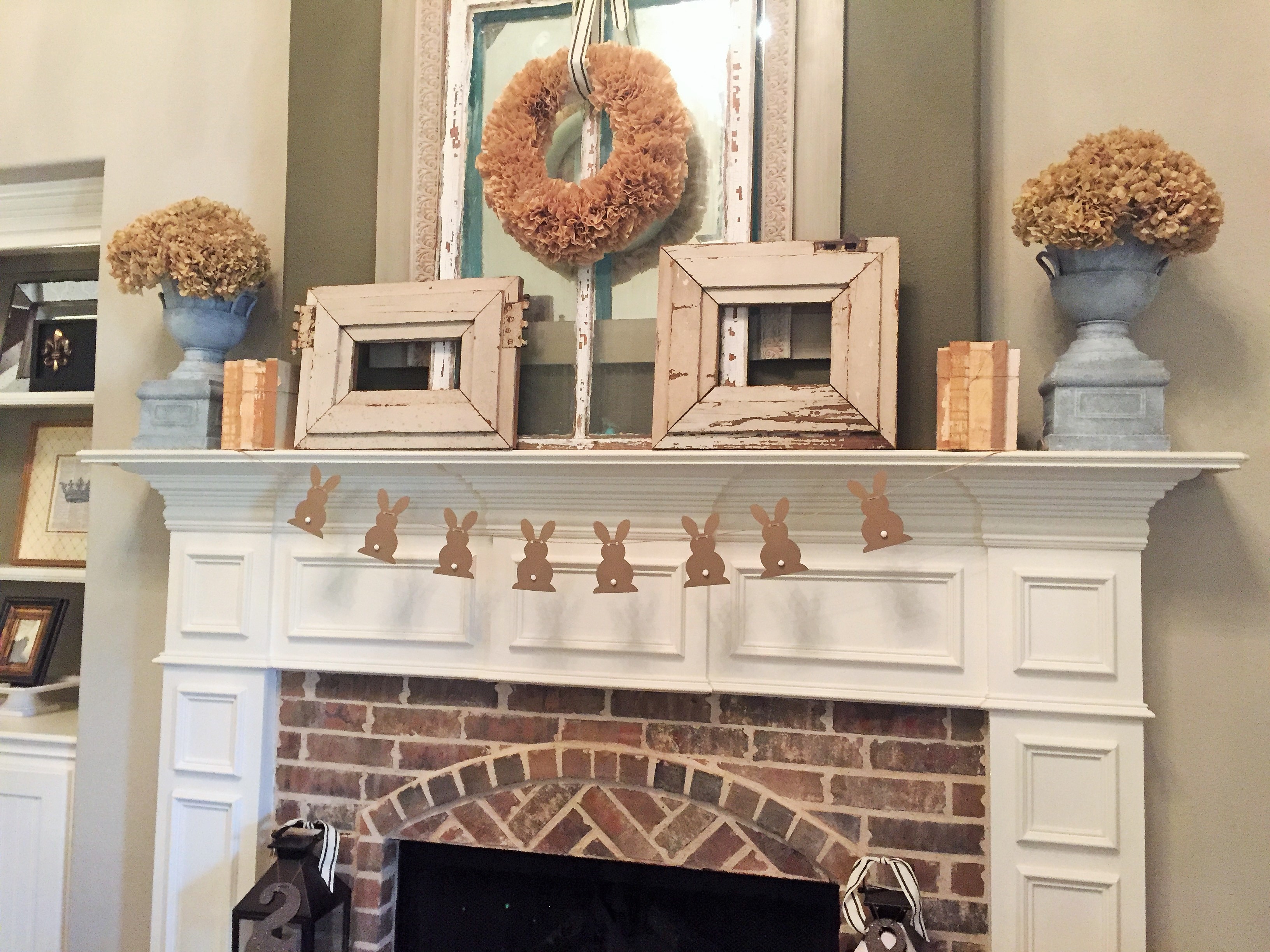 Happy Easter!  If you love this idea pin the photo below so you have it saved for later!