One of the great things about my job is finding amazing pieces of furniture….but one of the bad things about my job is I always want to keep the pieces I find!  When I found this old antique counter I fell in love!!  I mean it is just stunning!  Farmhouse perfection!  It is for sale, but it is in my dining room until it sells.  Win-win right?!
Originally it was a counter in an old general store, but I have never seen one with casters.  Especially huge casters that look like this.  I would love to know more details on it.  It is HUGE 95.25″ wide, 23.5″ deep, 40″ tall.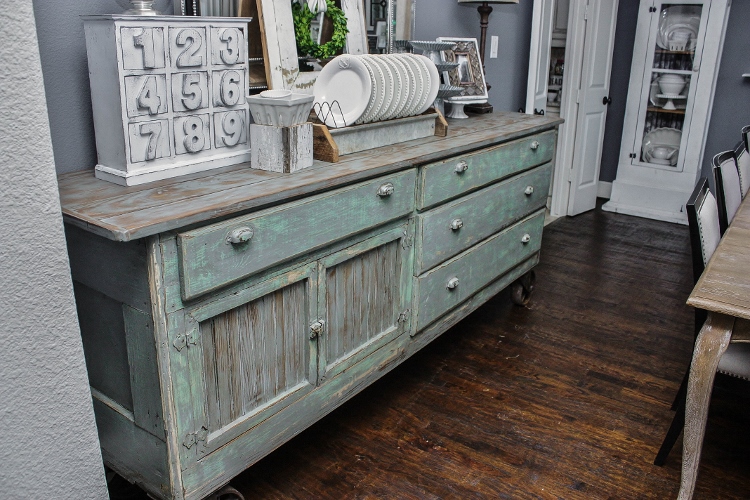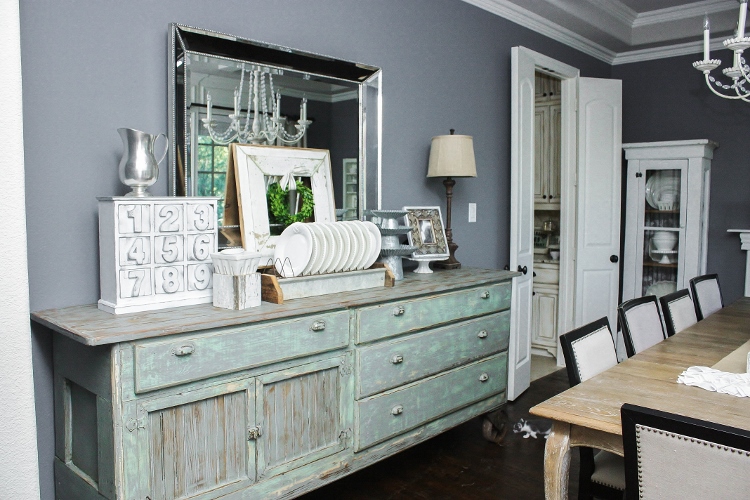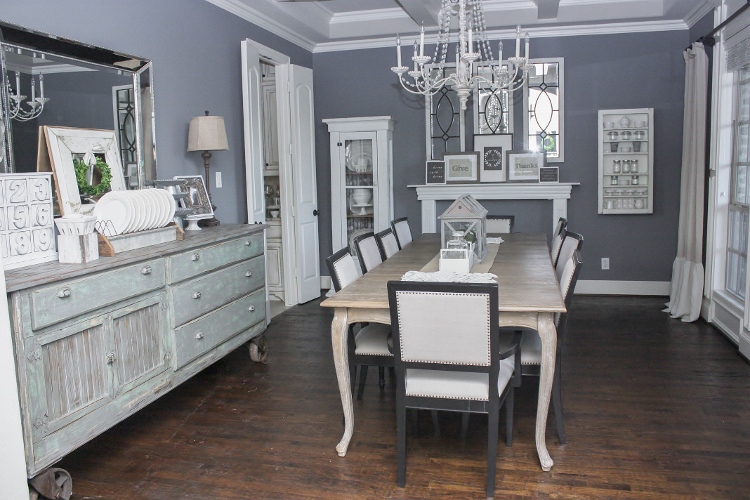 There are so many great uses for it.  It would make an incredible media stand!  Even has a shelf for all the TV components!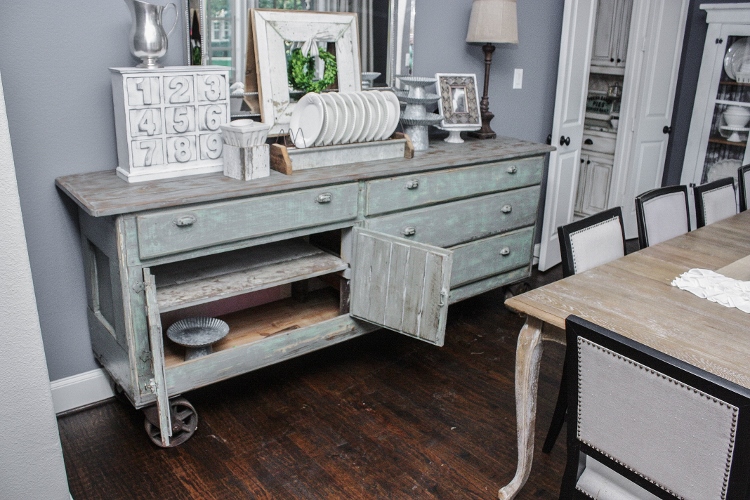 Cool original drawer dividers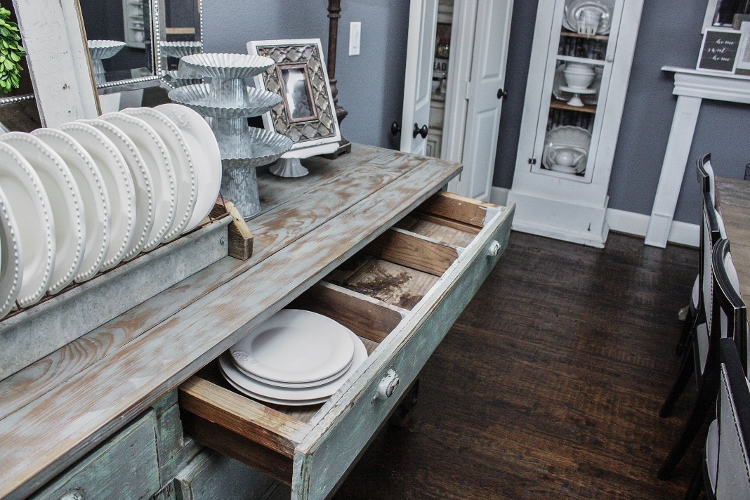 I just love all of the details.  The original paint job is beautiful.  It is a blue gray with aqua showing through and a little off white in spots.  Look at the amazing hardware!  Hinges, latches and pulls….oh my!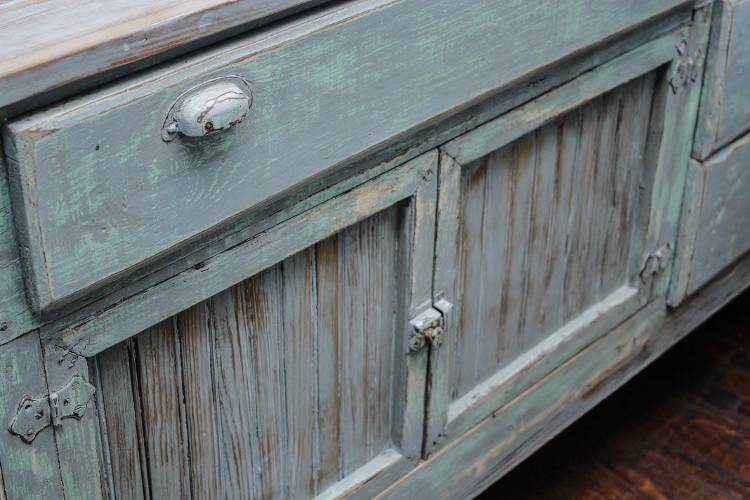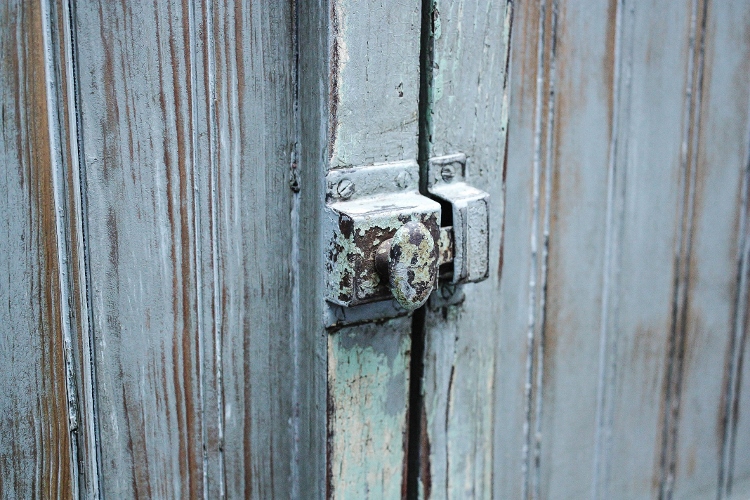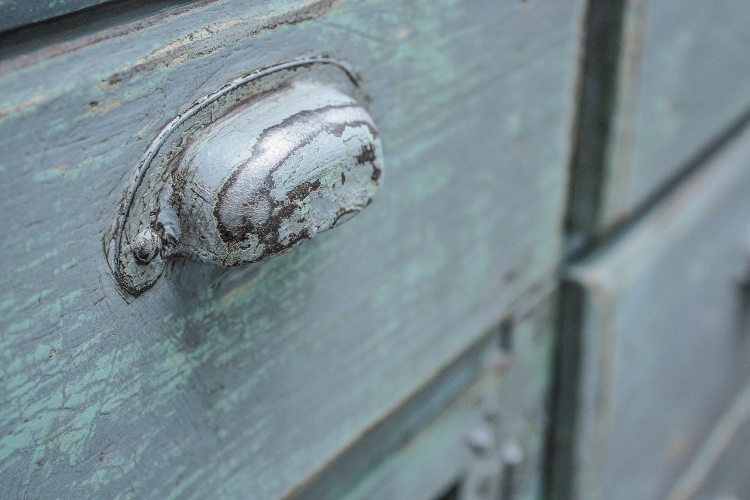 These casters are everything!!  I must say this pieces weights 1 million pounds.  It is solid wood and has 4 huge iron casters.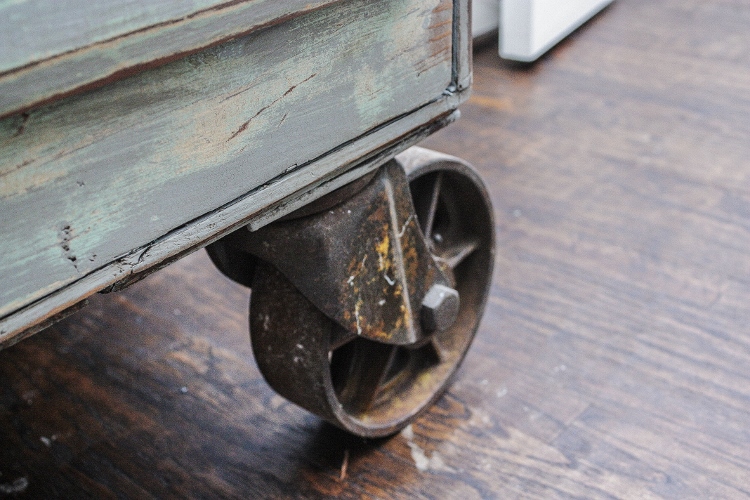 Please excuse how filthy my floors are!  It really shows up in these photos.  As soon as I looked at the photos I ran in to clean!  YUCK!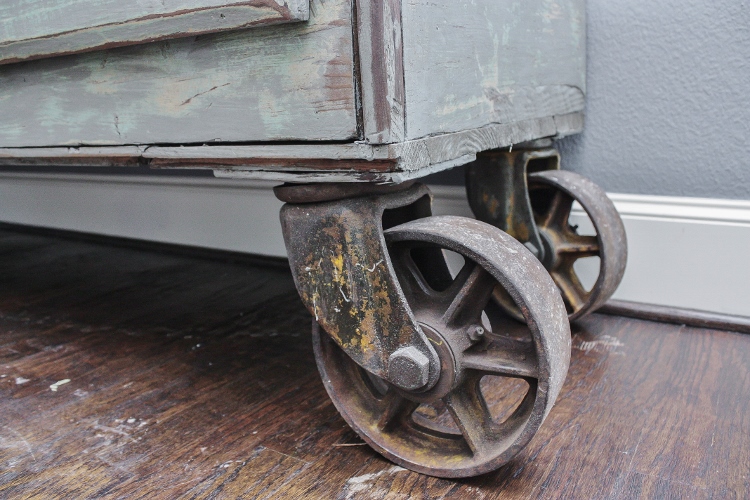 Beautiful paint job.  Lots of detail and character.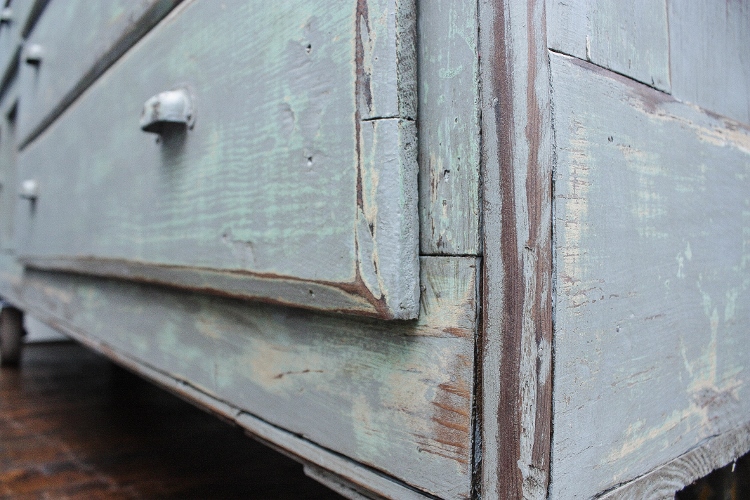 If you follow me on Instagram or Facebook you know we added a new family member!  Meet Abby Hargrove!  She follows me everywhere and you may see her in some of my earlier photos.  She is so little that sometimes I don't even see her when I am taking the shot.  We are all in love with her!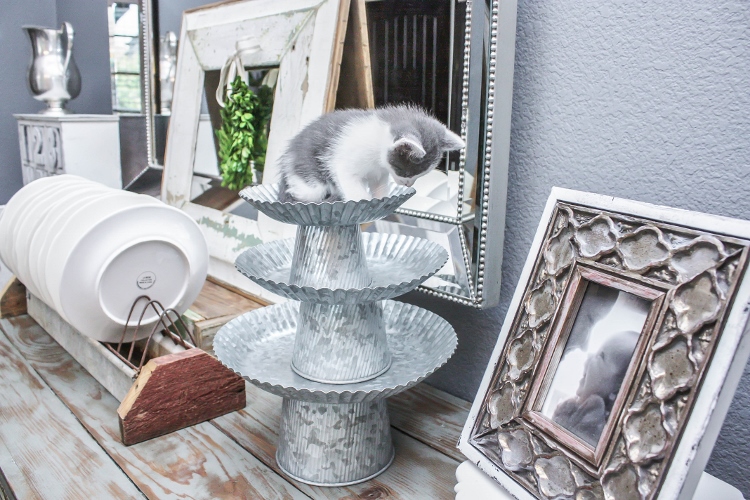 If you love this piece as much as I do and want more information email me at houseofhargrove@gmail.com and I can send you the details.  It is local pickup so sorry if you don't live here!  I will be getting more pieces soon so stay tuned!
What would you use this antique counter for?