I have 2 more amazing furniture finds for you. A super cute antique stepback cupboard & painted work table with baskets. Both of these beauties have found homes, but I had to share them with you because they are amazing! I will be honest…these pictures are terrible! I was going to stage them, show pretty pictures, etc but when a sweet customer was here to see some other pieces she fell in love with these and bought them. I love when that happens, but….my pictures are just quick ones I took to text to a friend. The pieces are so cute though….I had to share anyway!
Antique Stepback Cupboard
This adorable cupboard comes in 2 parts so you can set the top on it like this, or mount on the wall. The hardware is original and all works amazing. I love the details of the latch and hinges. It has great storage with 2 pull out thin drawers and a pull down storage section.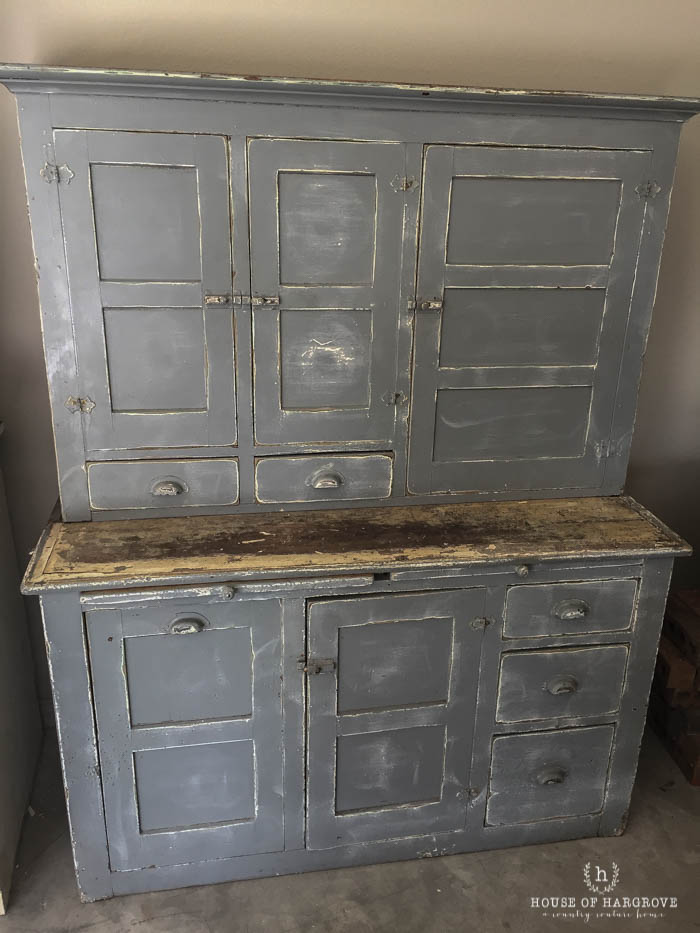 The exterior finish is distressed grey and the interior is a beautiful robin egg blue color. The back is beadboard with beautiful patina. There are so many cute things you could do with this piece. Everything works great and it is in amazing condition.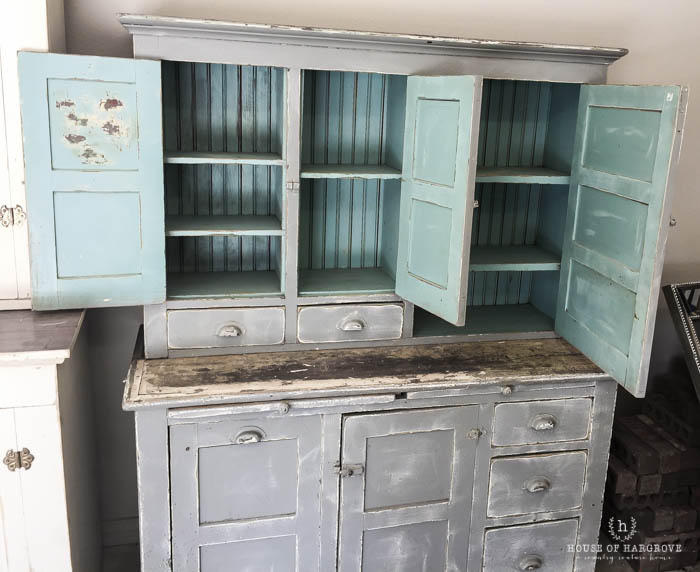 Painted Work Table with Baskets
This antique piece is very unique and had me swooning the second I saw it. It is long and thin so could be used for many things. Would be an amazing sofa table, entry piece, buffet, etc. The metal baskets pull out from both sides so it is very versatile. The chippy robin egg blue/aqua finish has so much charm. Nothing had to be done to this piece!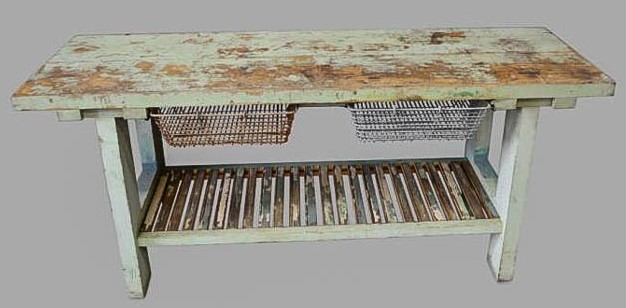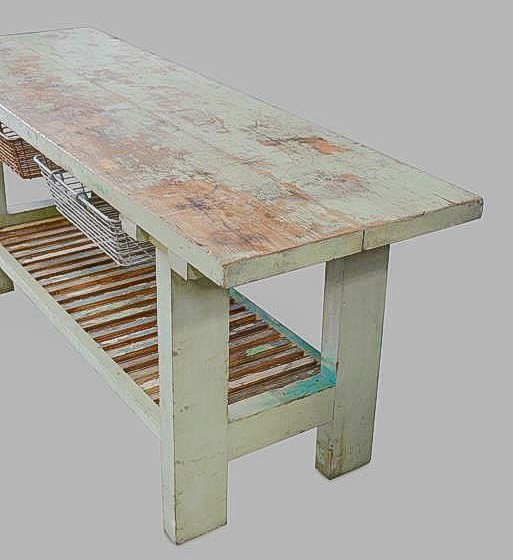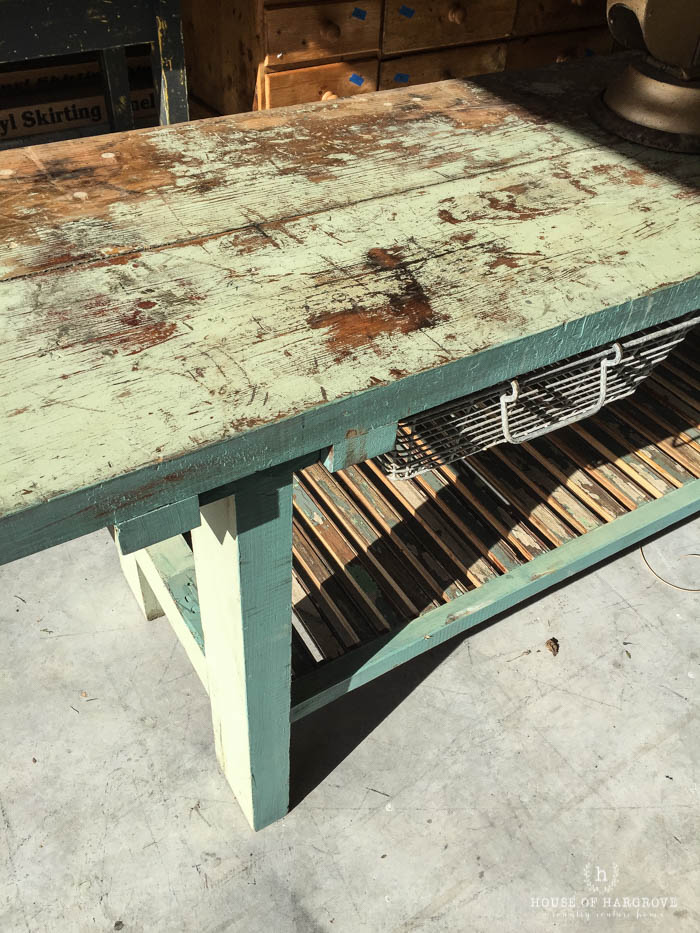 These are the perfect farmhouse pieces! The hardest part of my job is I want to keep every single piece! HA! Like, I mentioned these pieces are sold, but you can see my available pieces HERE and I have more coming soon….stay tuned!