Last week was a whole lotta crazy and a whole lotta fun.  Avery turned 5 and started Kindergarten!  Last Saturday we took her to the American Girl Store for her present from Mom & Dad.  She loved it!  We surprised her…she had no idea.
We have arrived…..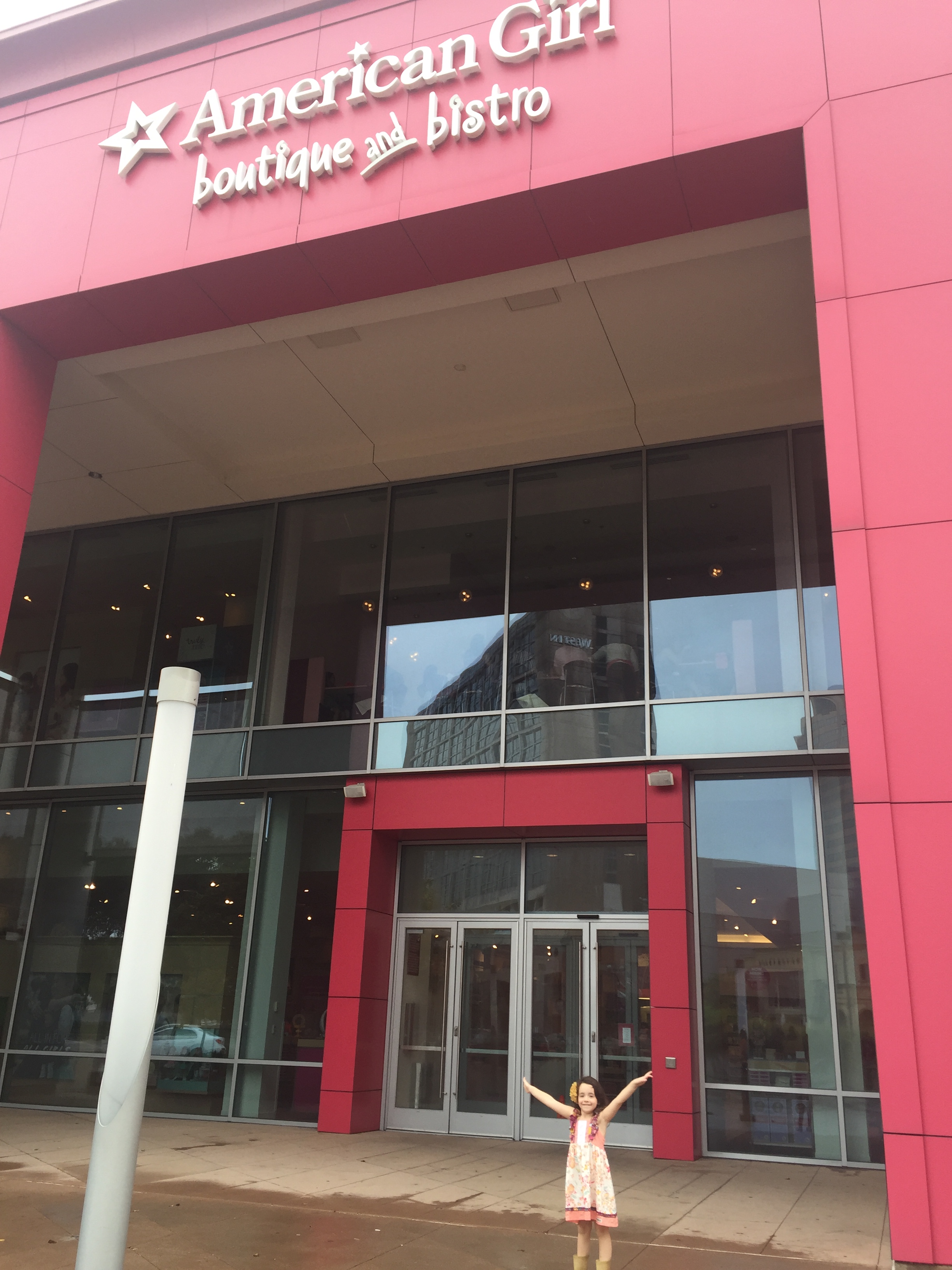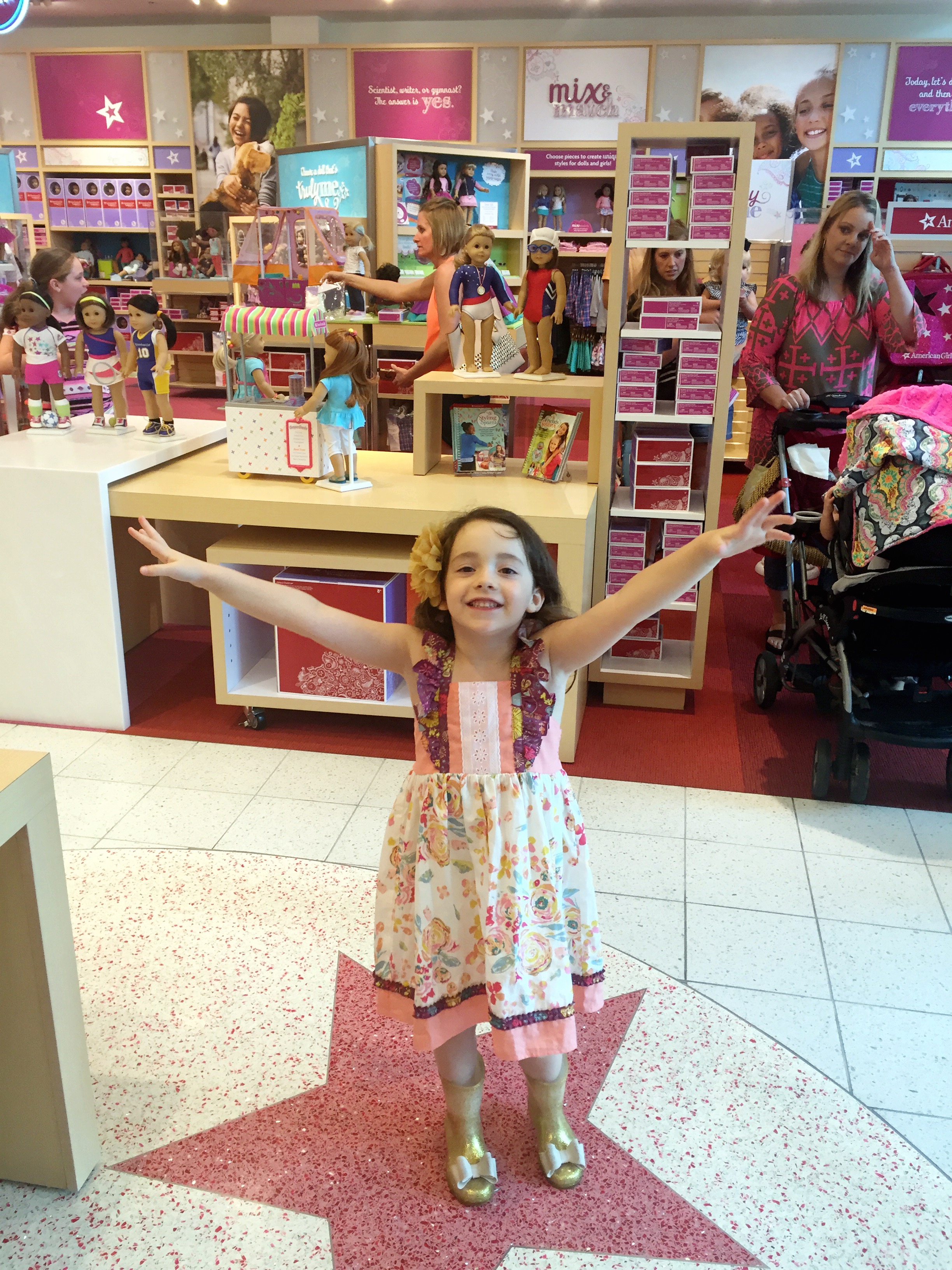 Introducing….Gabby Hargrove!  She picked out a doll that looked just like her and then we went to the cafe for lunch.  WOW….if you have an American Girl Store by you I highly recommend this.  It was so much fun.  The food was adorable, Gabby got her own chair and we did the birthday package so we got crowns, a cake and party favors!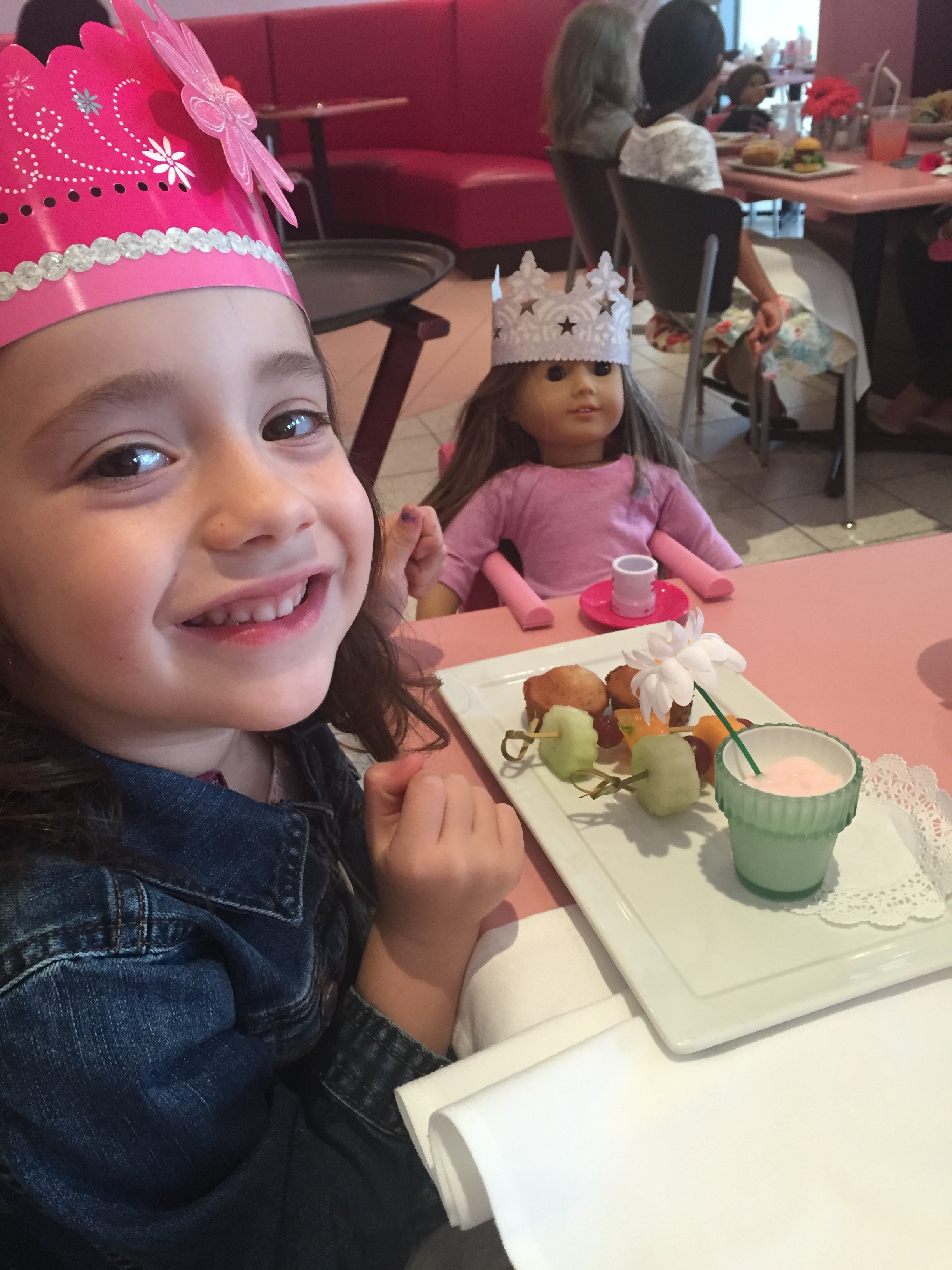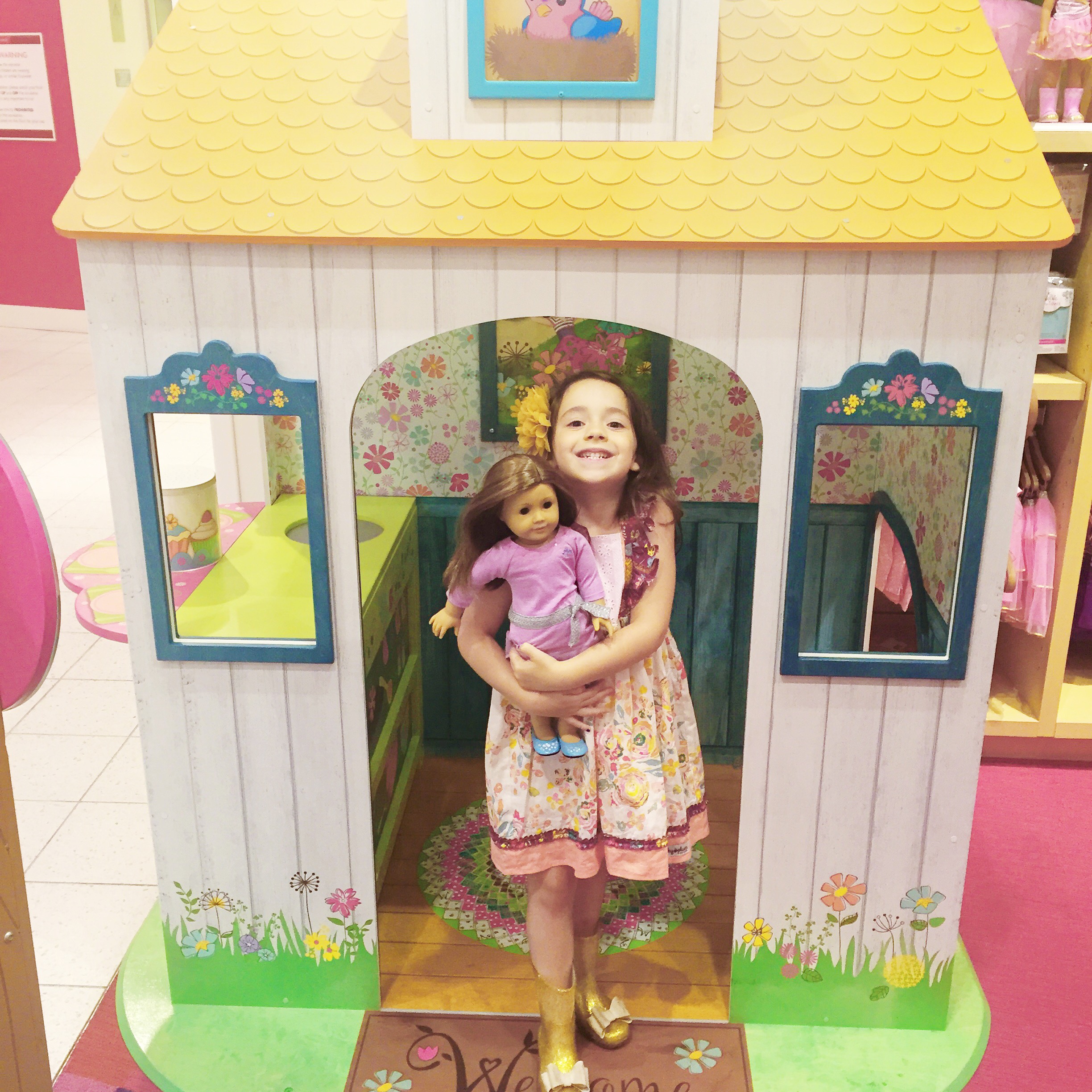 This was such a fun day with our sweet girl!
Sunday was Avery's birthday party.  Previous years we had a friends party and a family party, but this year with school starting back we combined.  Avery begged to have it at a gymnastics place so that is what we did.  She wanted a My little Pony/Rainbow Dash party.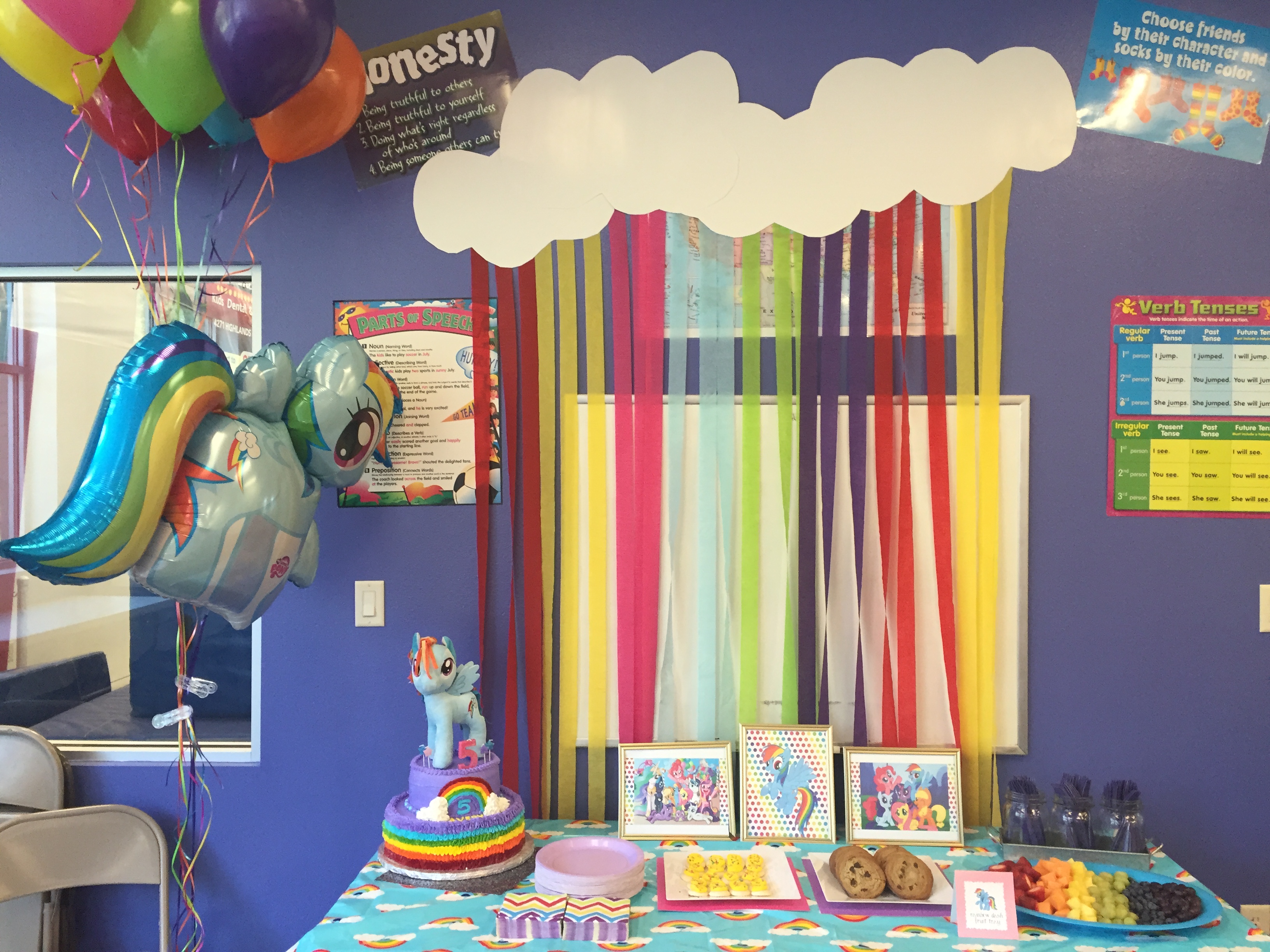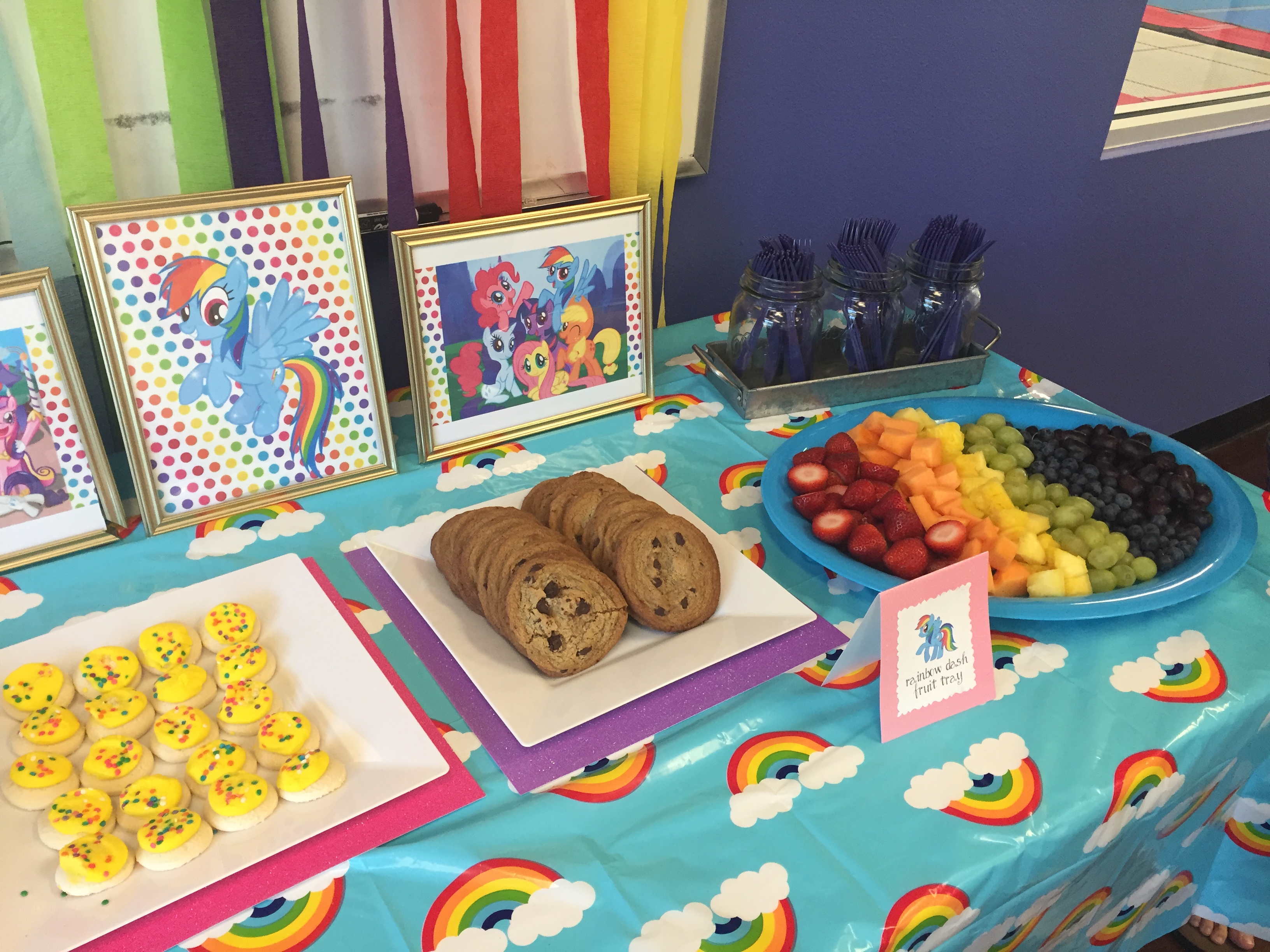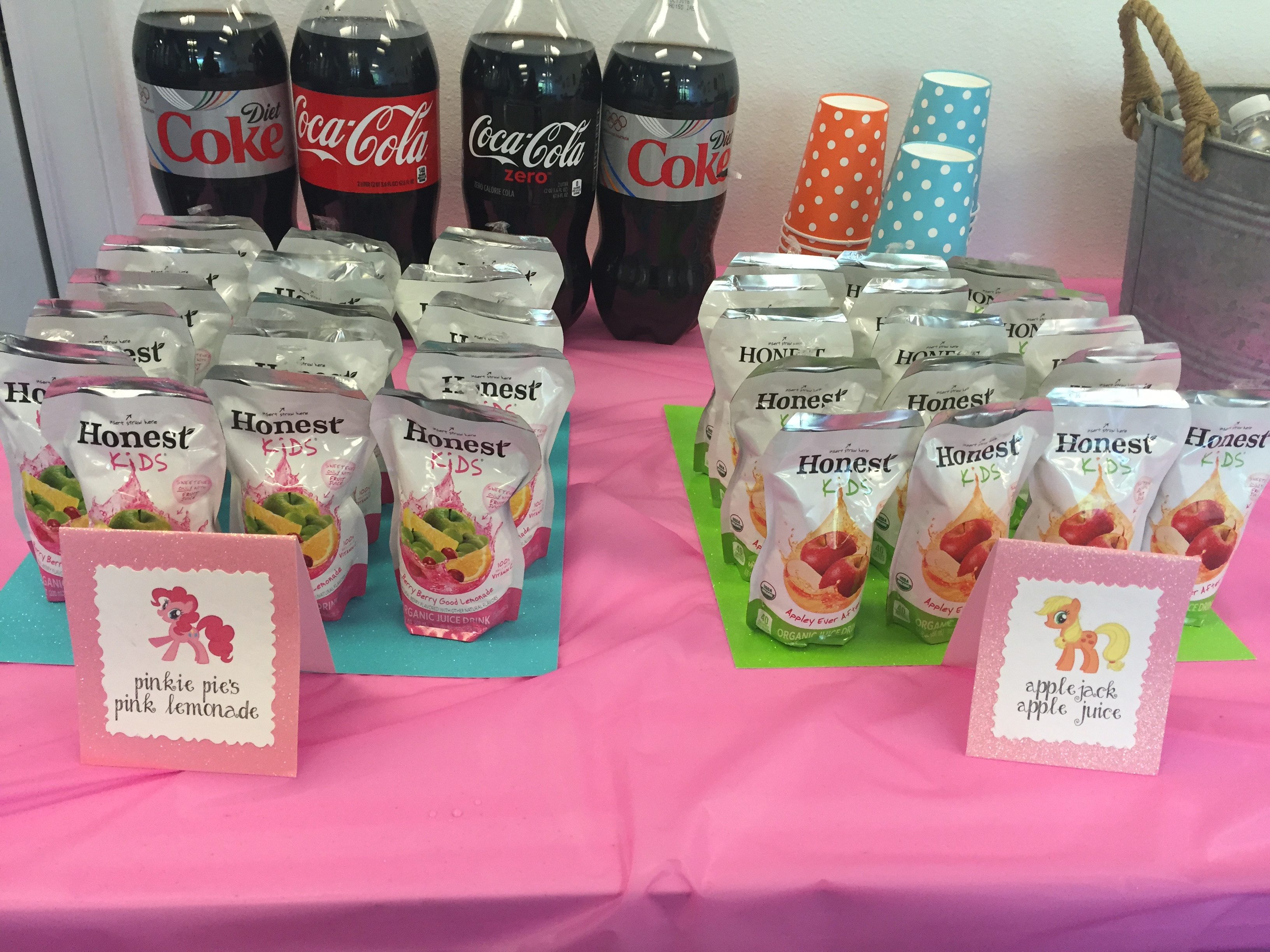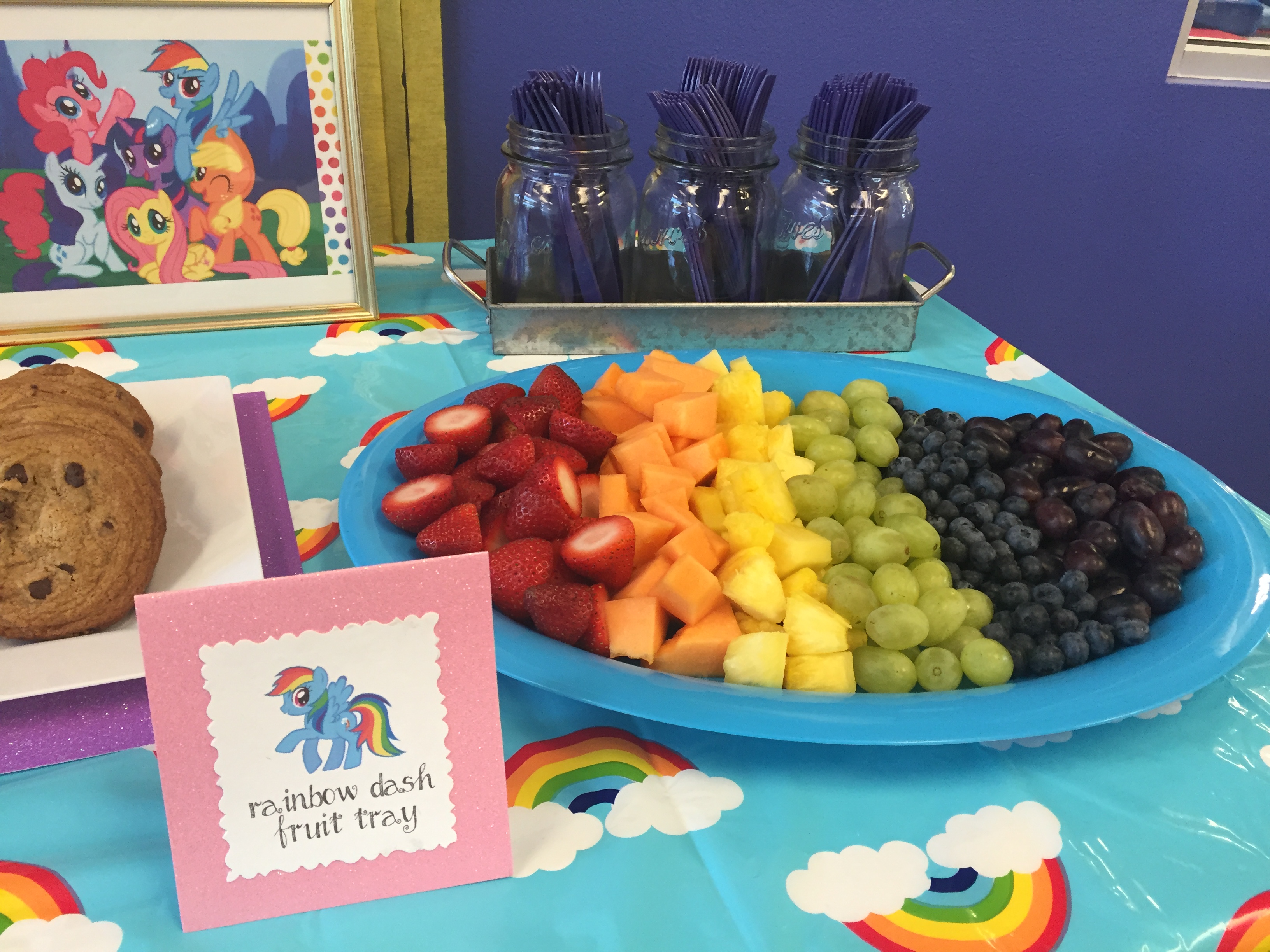 We have a local candy store called Mom and Popcorn and we absolutely love it!  They have confetti popcorn that is rainbow colored and went perfectly with the theme.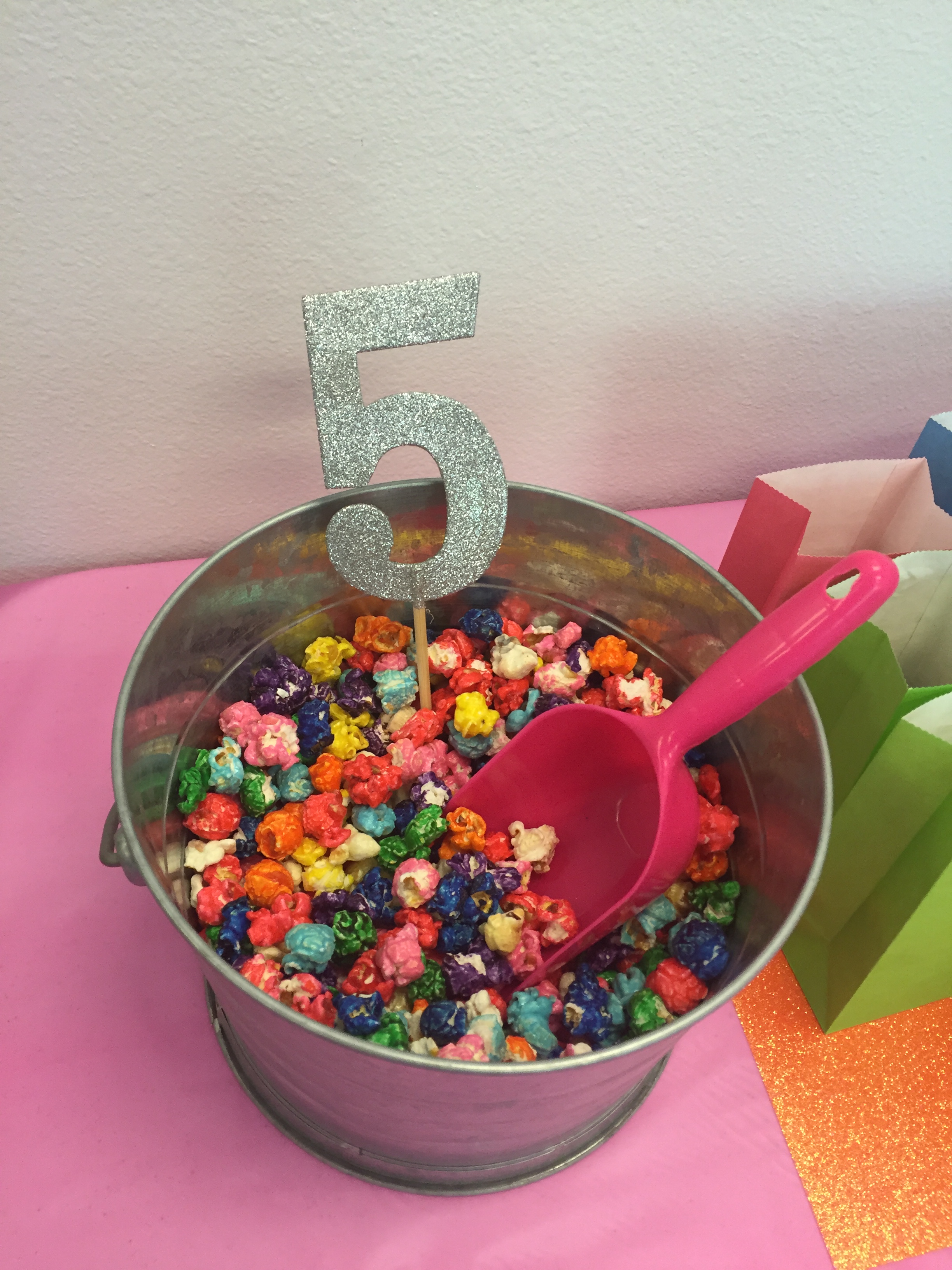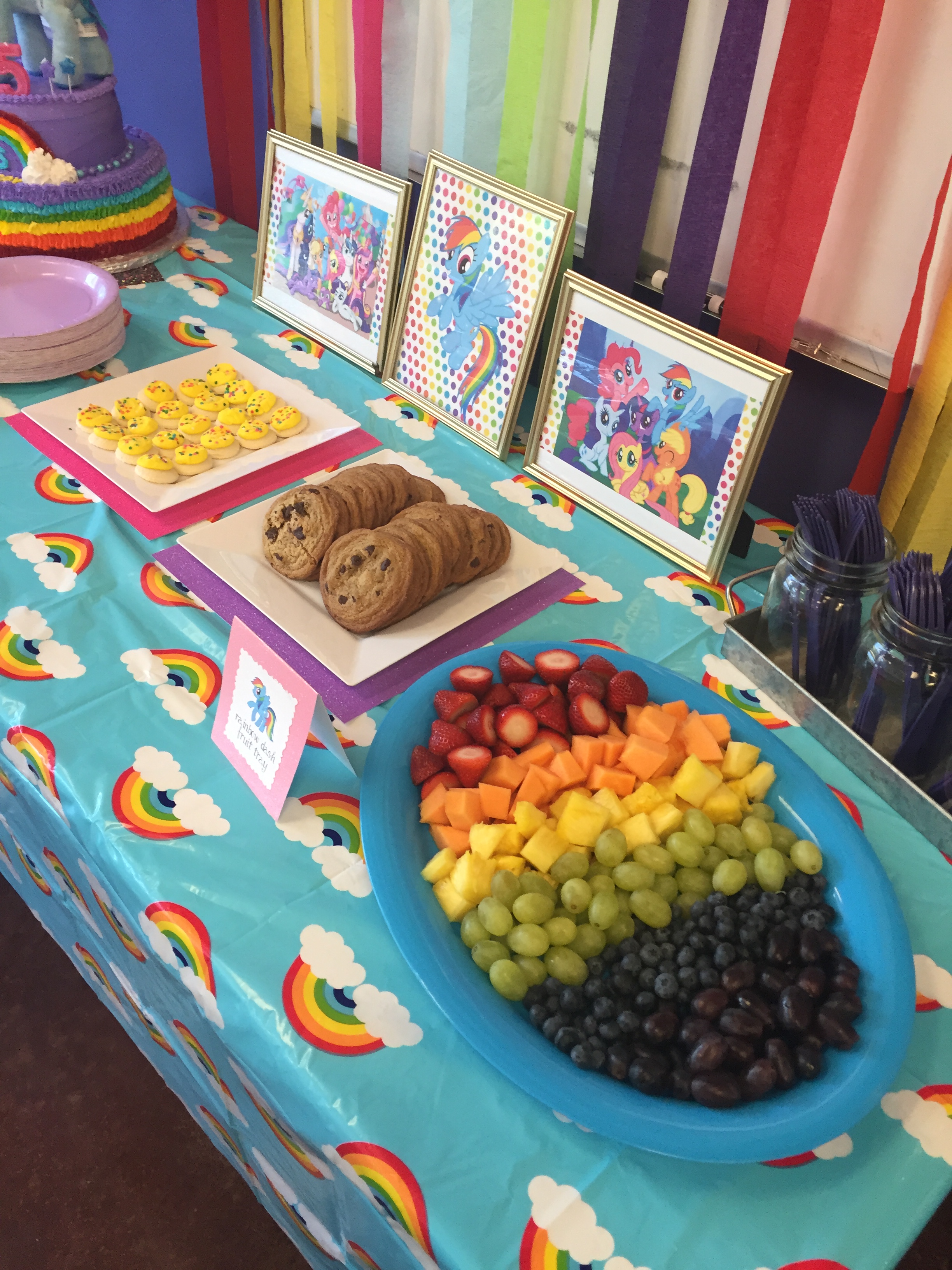 I got the Rainbow Dash balloon here  the tablecloth was from Target,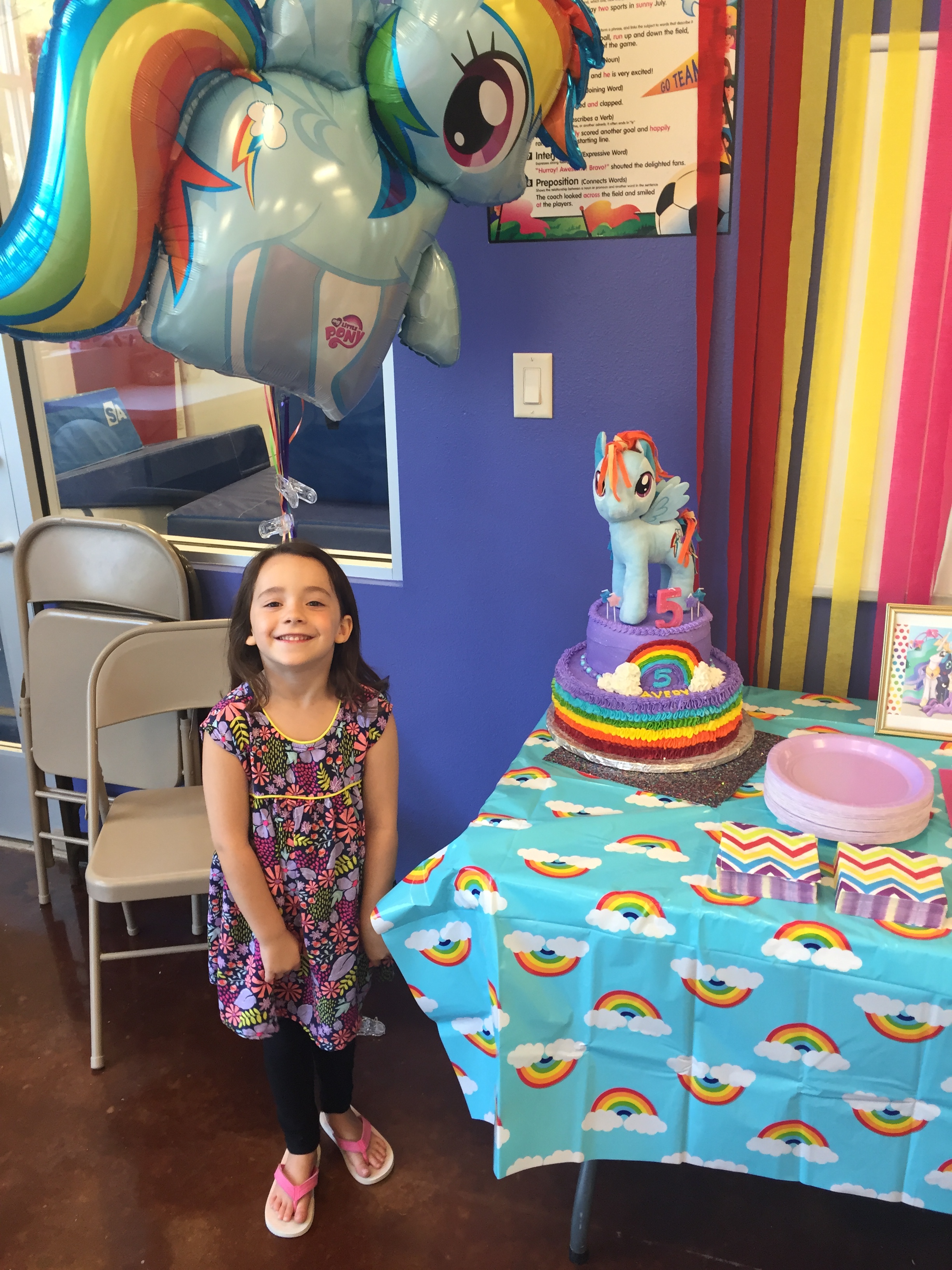 Party favors were My Little Pony puzzles from the Dollar Store and a few Teenage Mutant Ninja Turtle puzzles for the boys, popcorn and My Little Pony cookies we had made from Cookies by Heidi.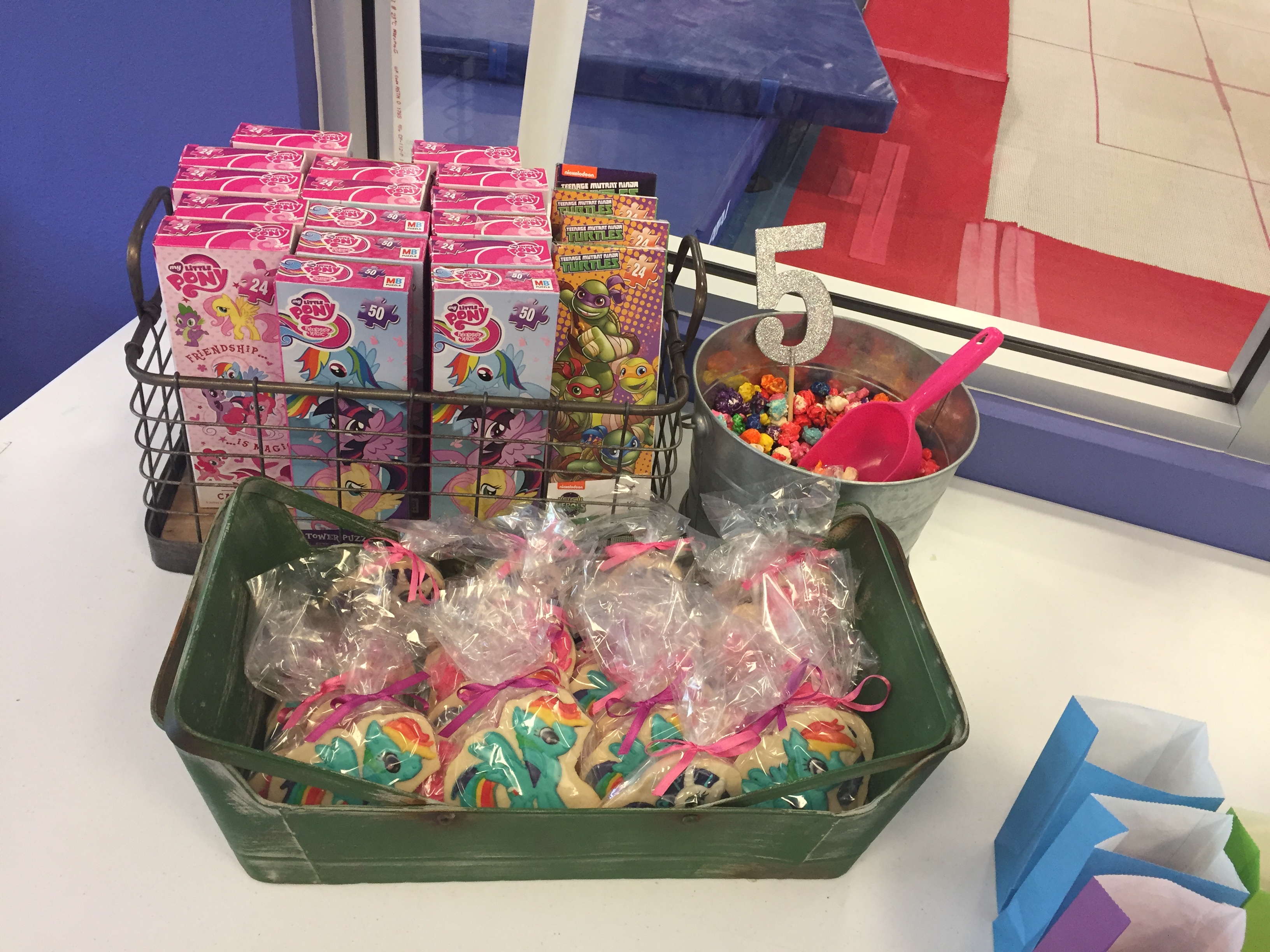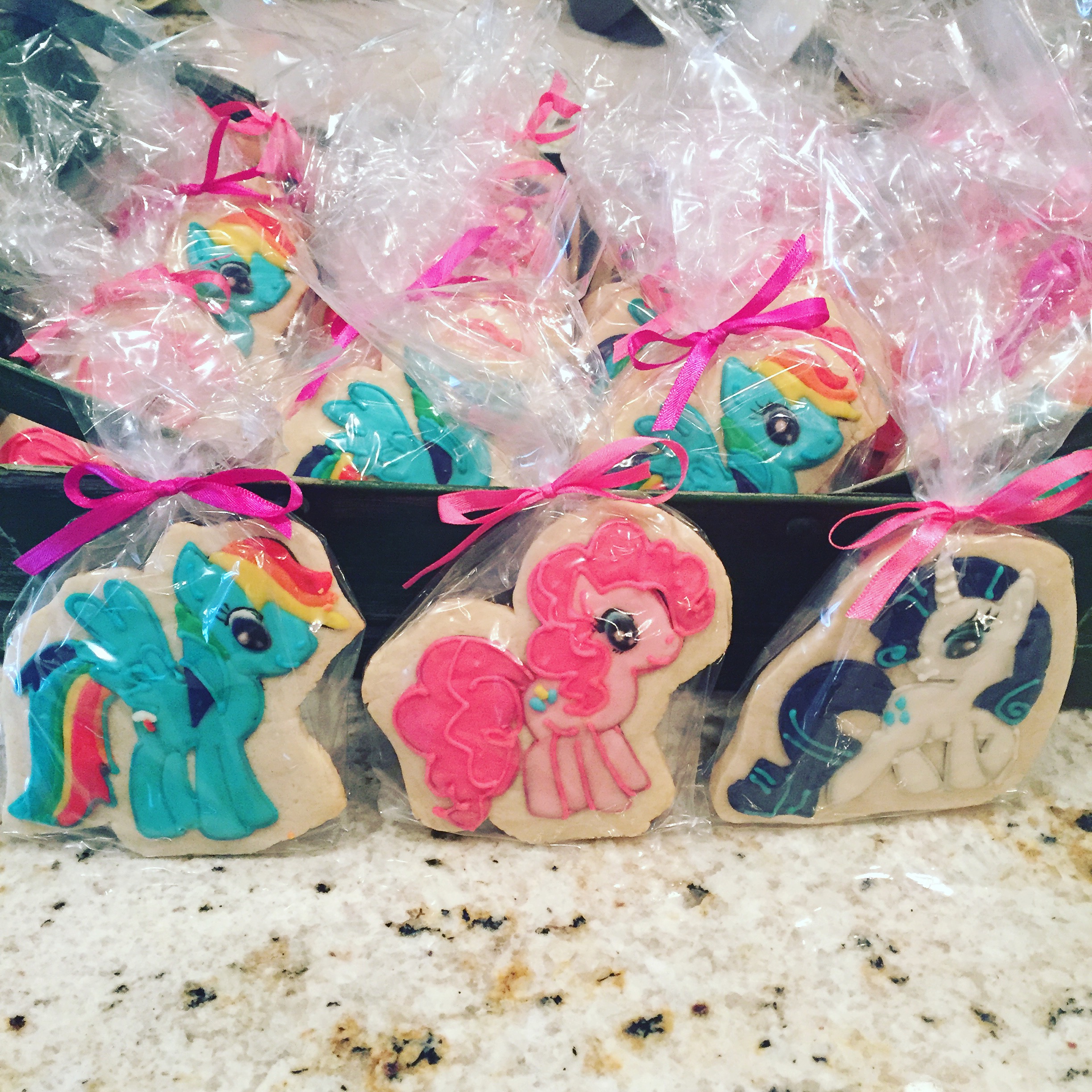 The cake!!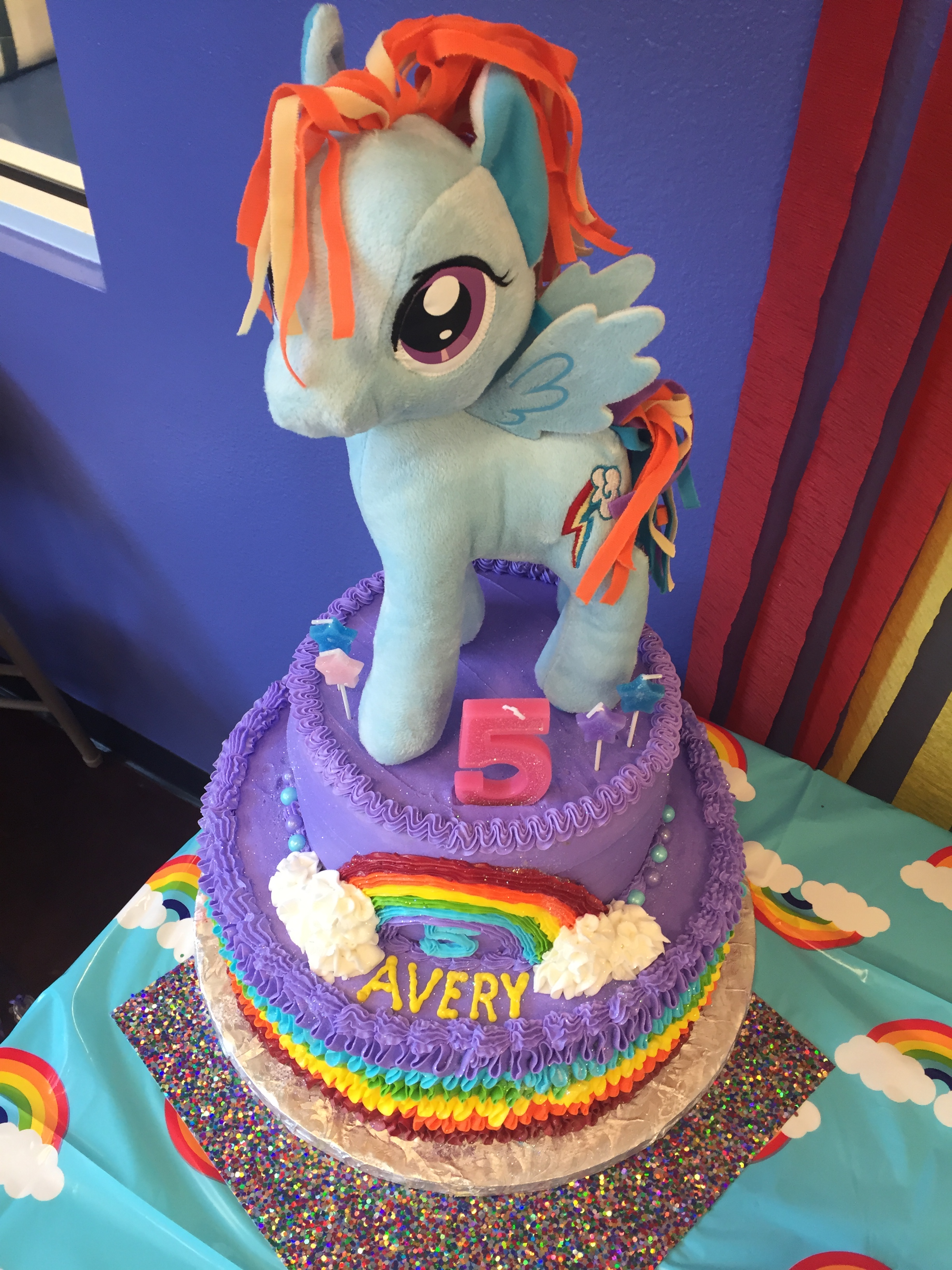 Fun with all the wrapping paper!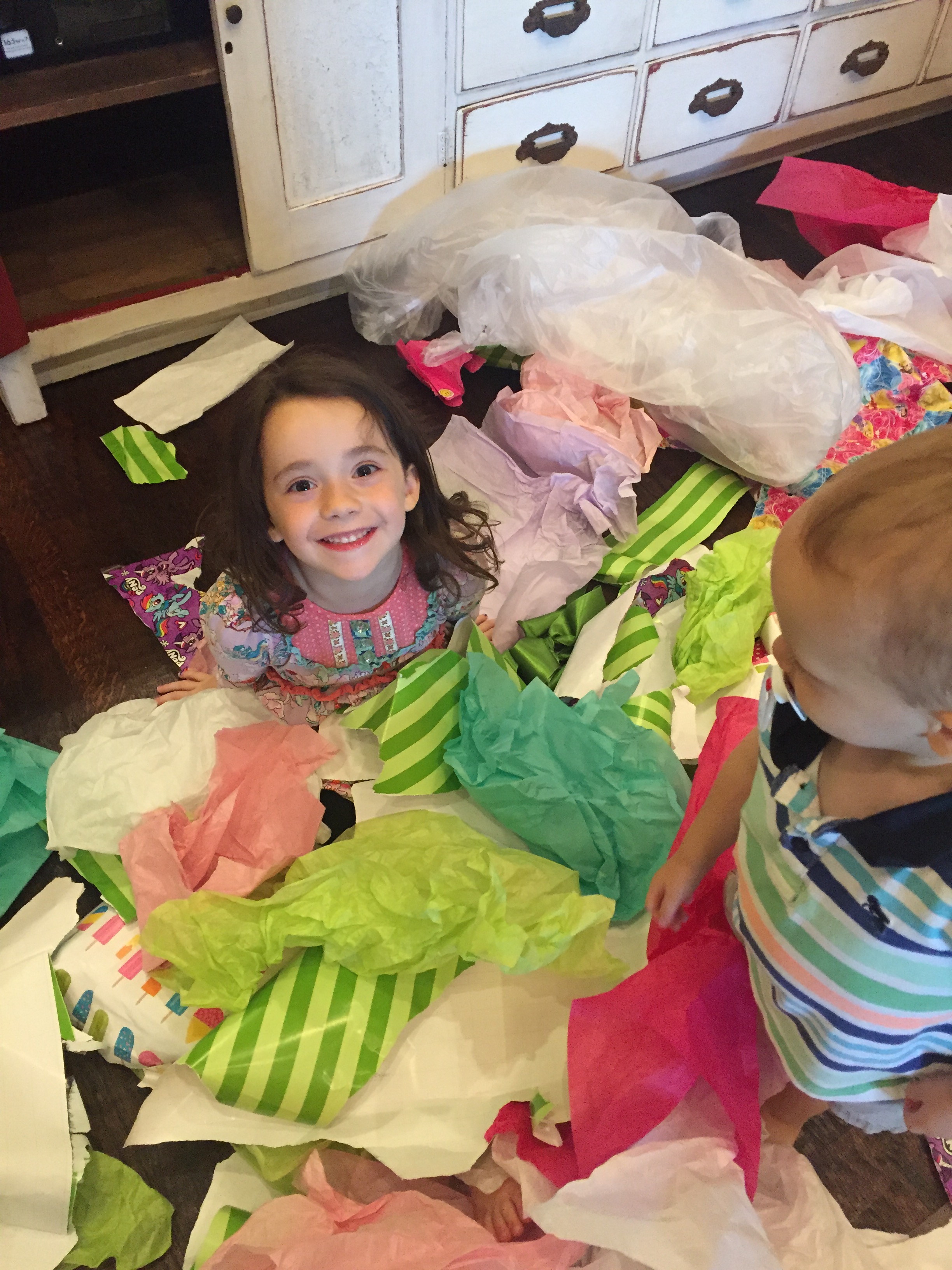 Braden loves the American Girl doll salon chair 🙂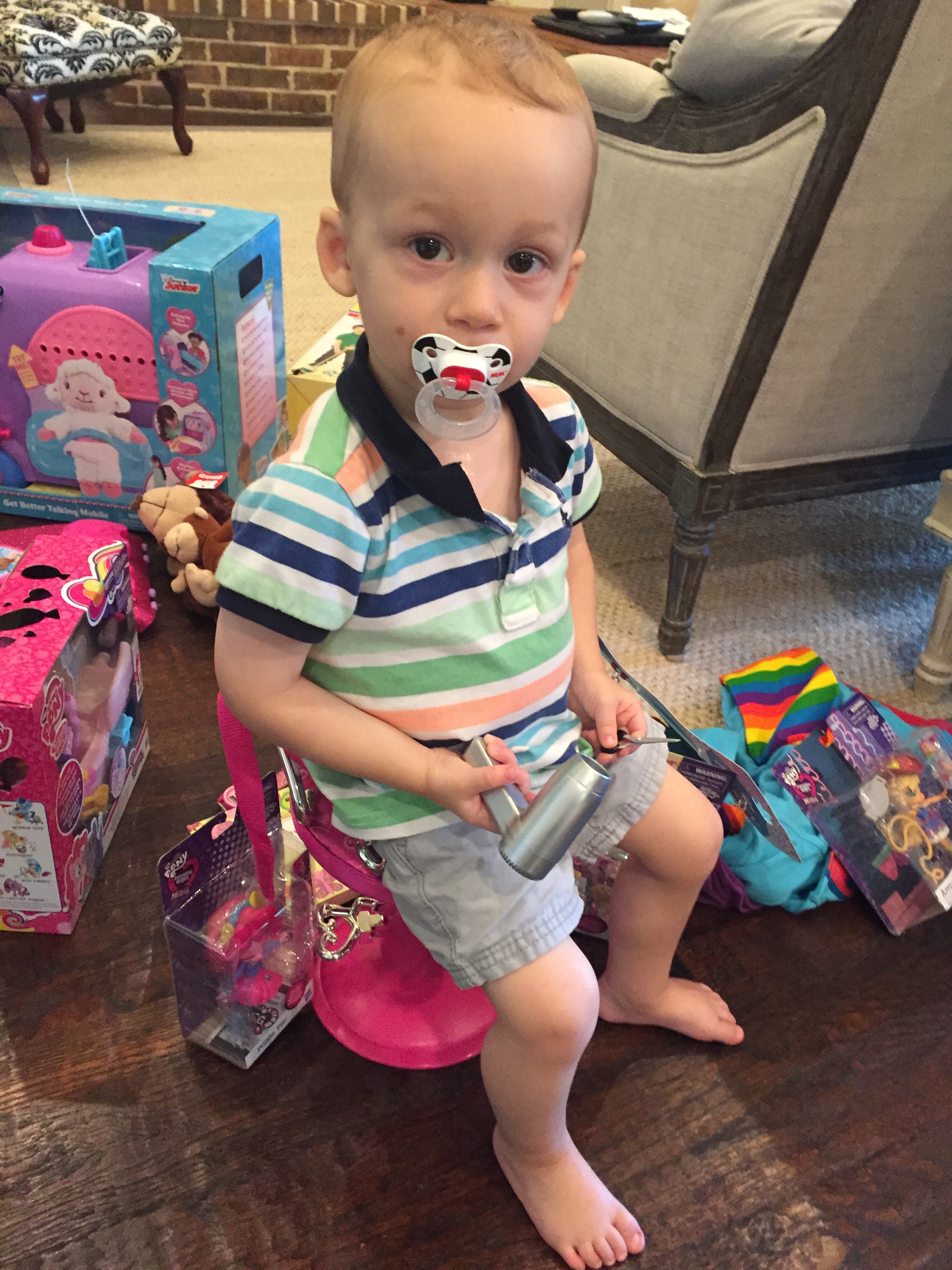 We had such a wonderful weekend celebrating our sweet girl.  Then Monday she started Kindergarten!!!  She was so excited to go and we couldn't have asked for a better teacher!  I cannot believe my baby is in Kindergarten, but she is so ready.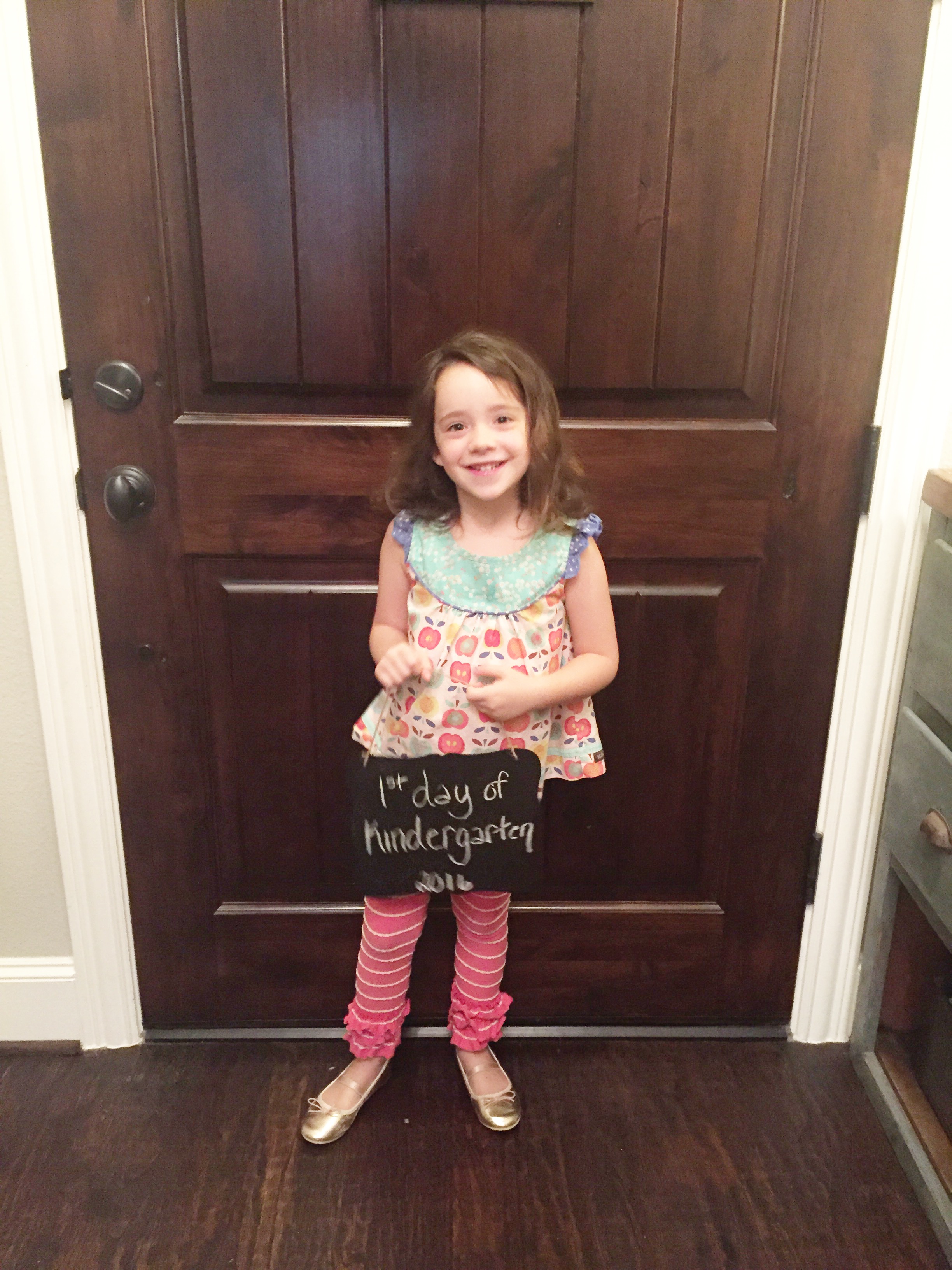 Wednesday was Avery's Actual 5th birthday!  She woke up to balloons outside her bedroom door (a family tradition) and an amazing surprise in our yard!  My friend Stacey has this awesome business called Sign Gypsies and they will come decorate your yard for any occasion.  Perfect for birthdays, back to school, homecoming, accomplishment, etc.  She loved the signs.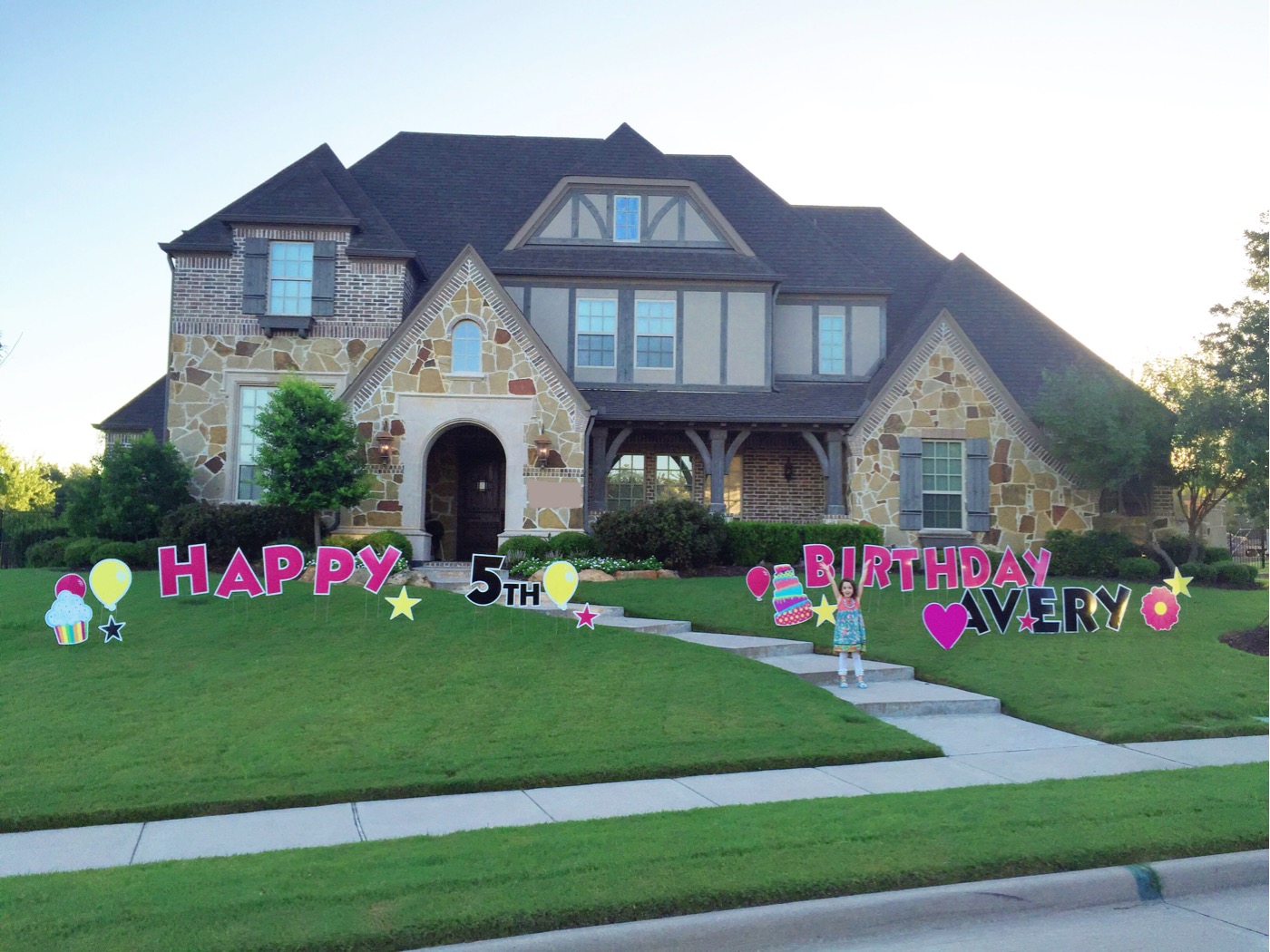 That evenging we went to Chuck-e-cheese (her request) for dinner.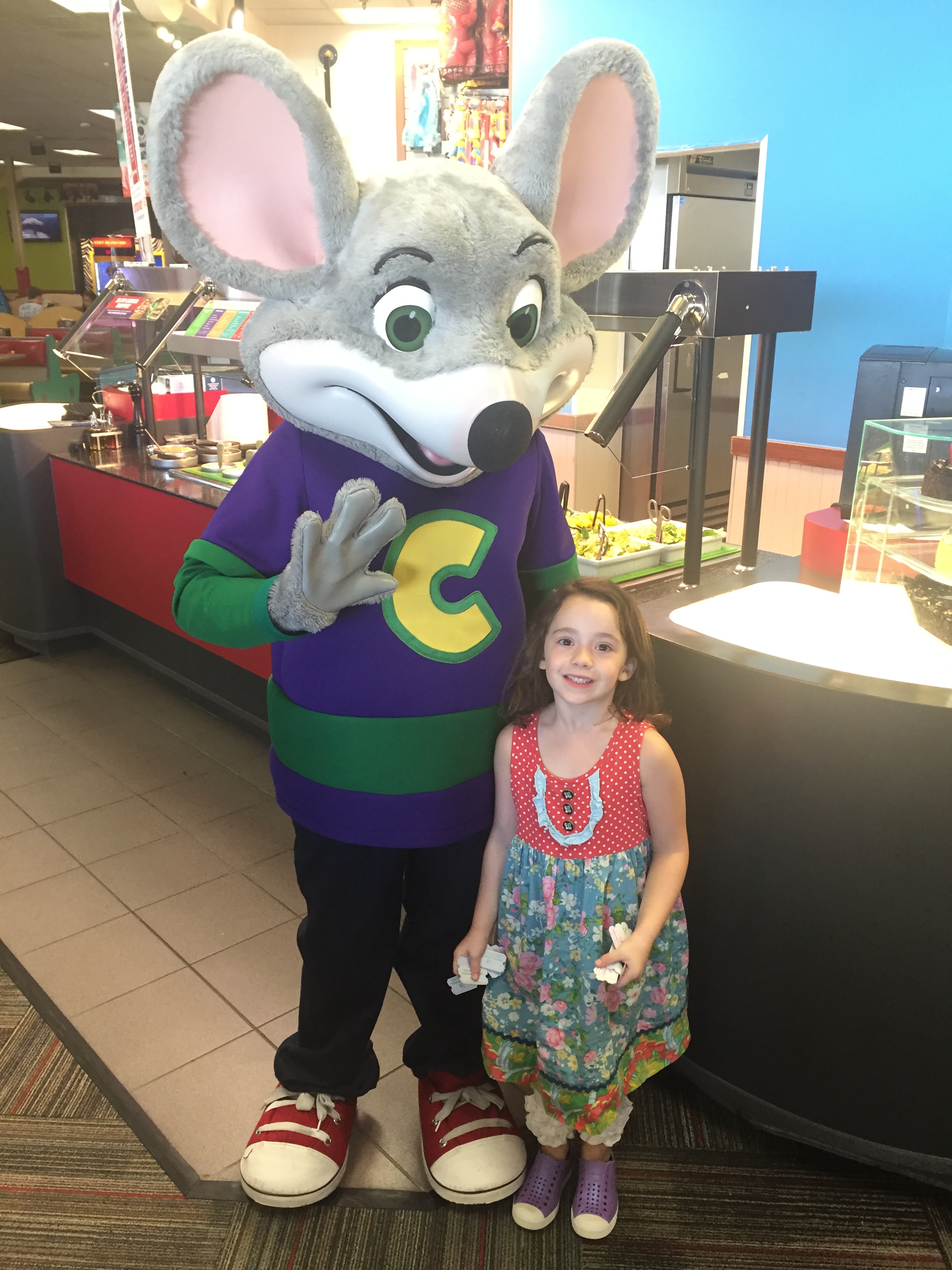 At bedtime we read stories every night so we gave her the other gift from Mom & Dad….her custom Monkey Book.  She LOVED IT!  Said it was the best gift she had ever received and she would keep it forever even in heaven.  FRIENDS…you have to make one of these books.  It was easy and has such special meaning.  You can do it with your kiddos lovies, pets, etc.  All the details are HERE.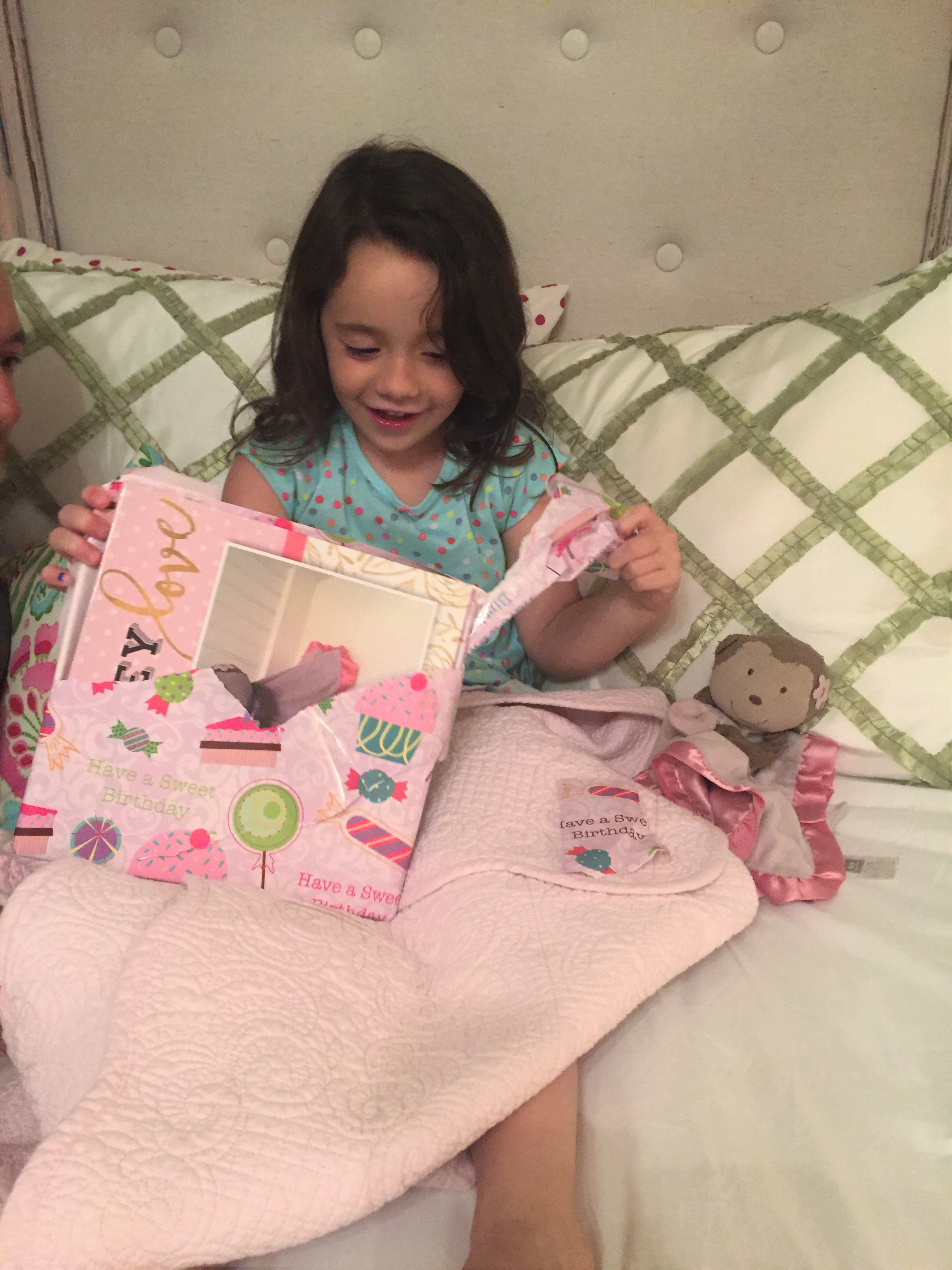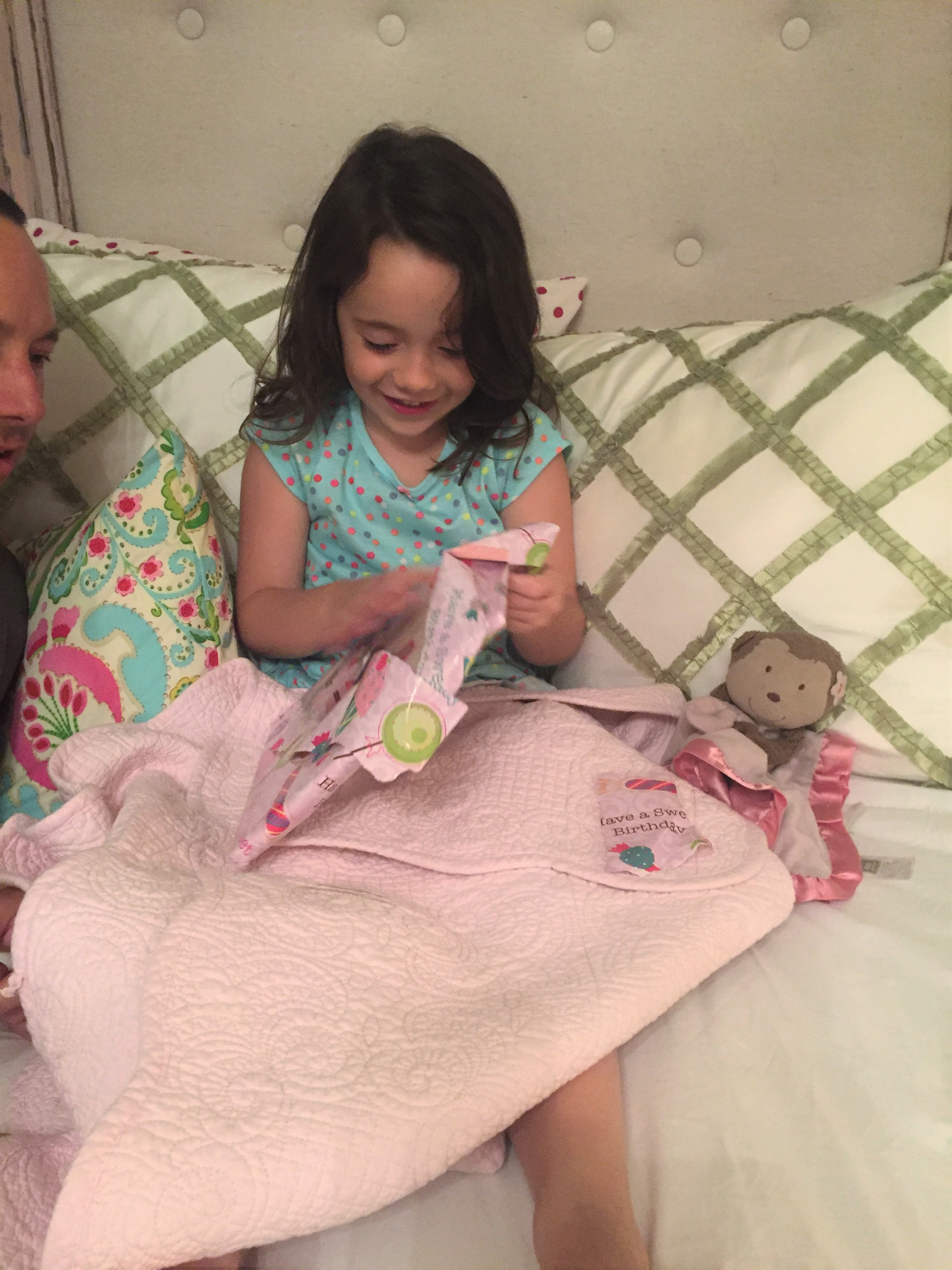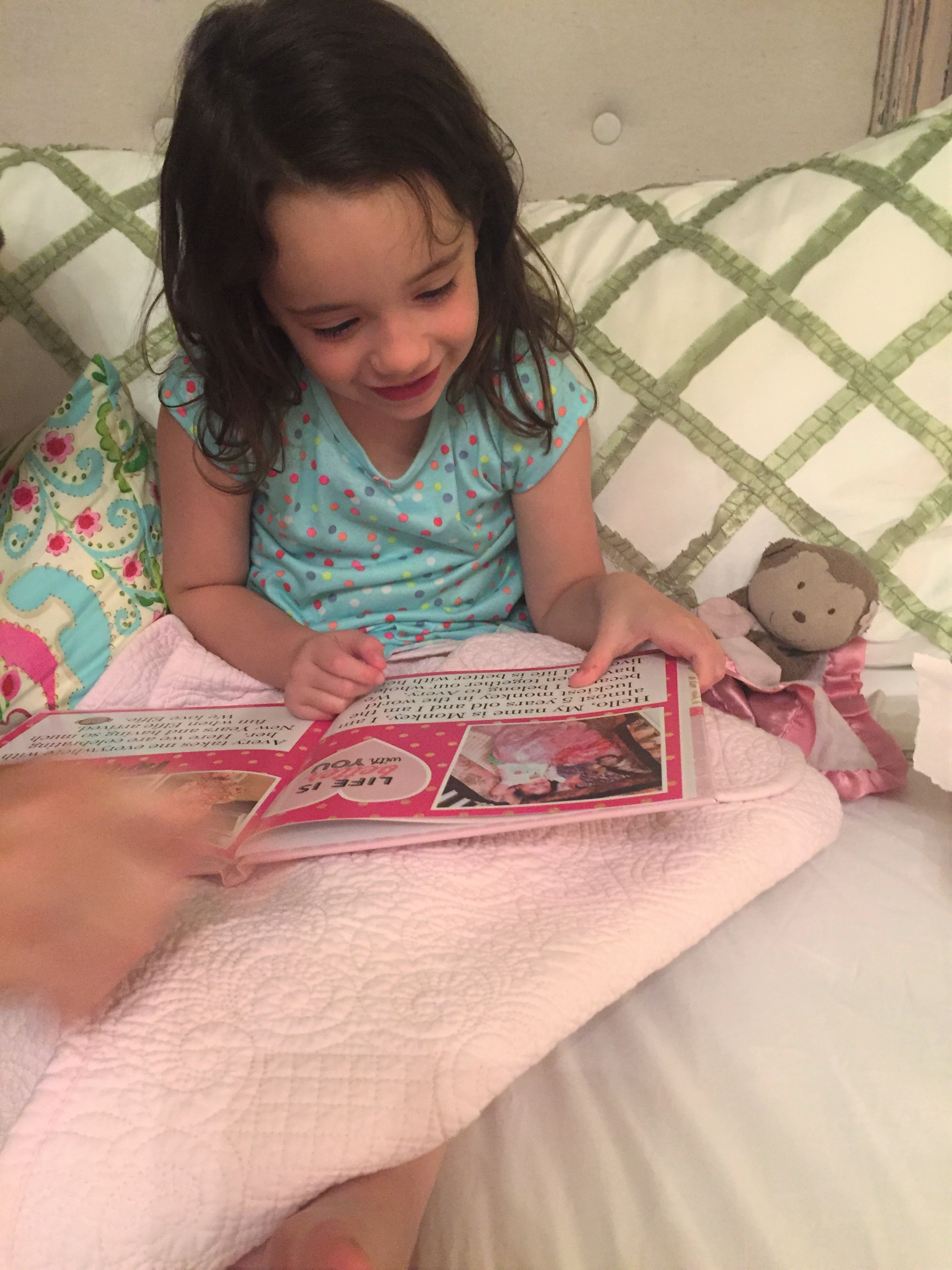 "MOM….Monkey is in a book!!!!!  So Cool!!!!"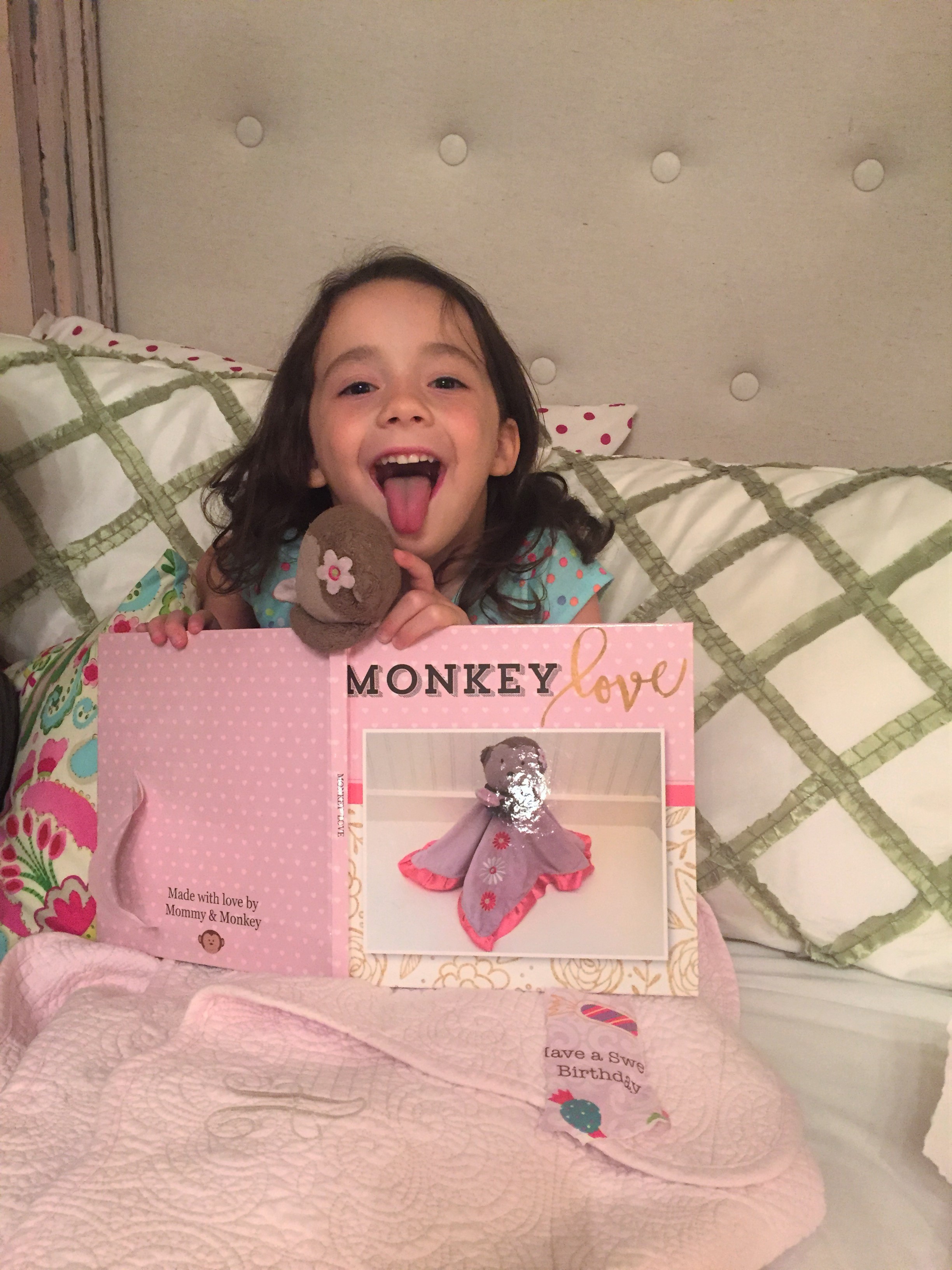 Daddy reading the book to her and showing her all the pictures of monkey around town.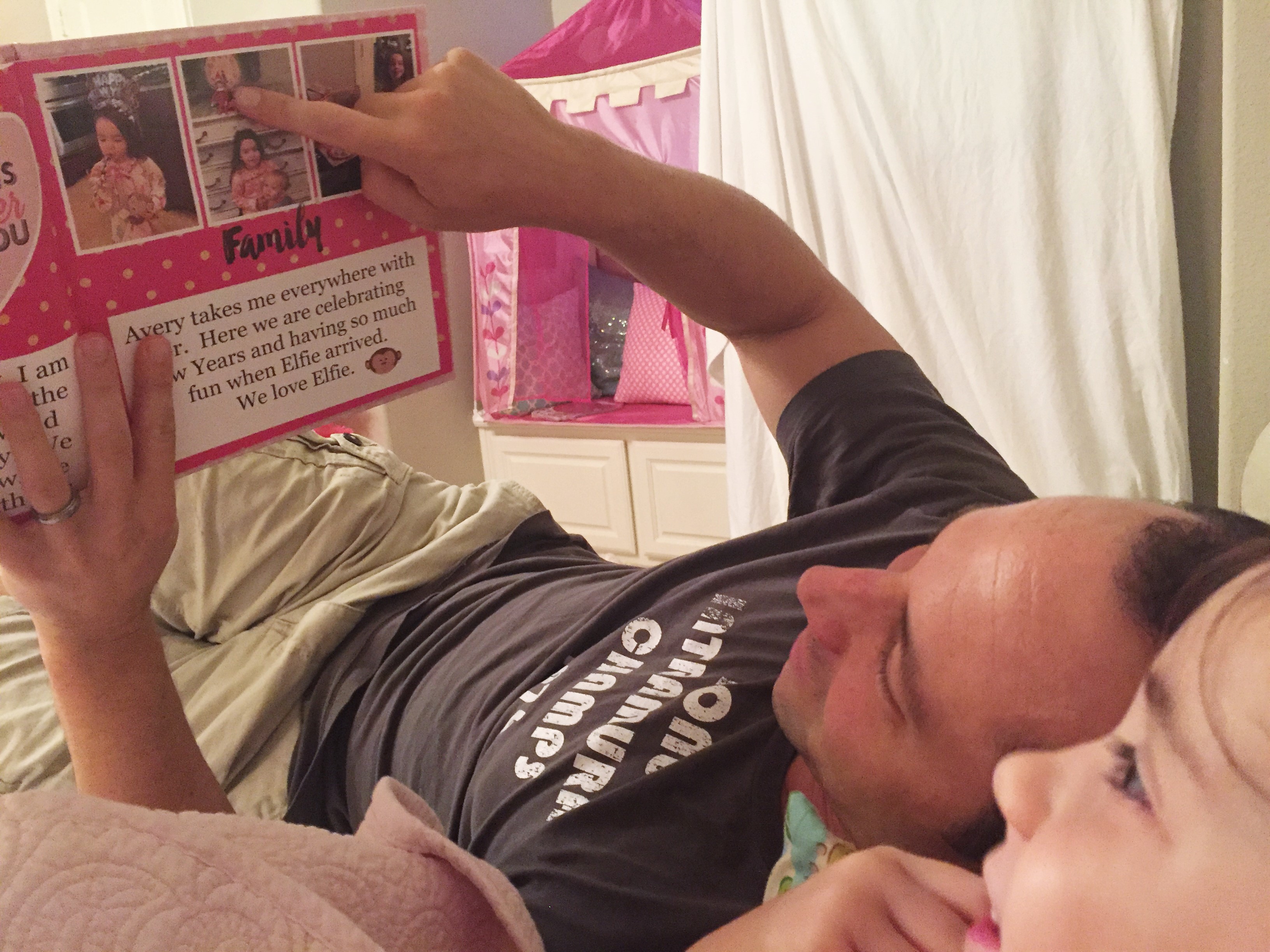 She literally slept with the book that night.  I have never seen her react so strongly to a gift.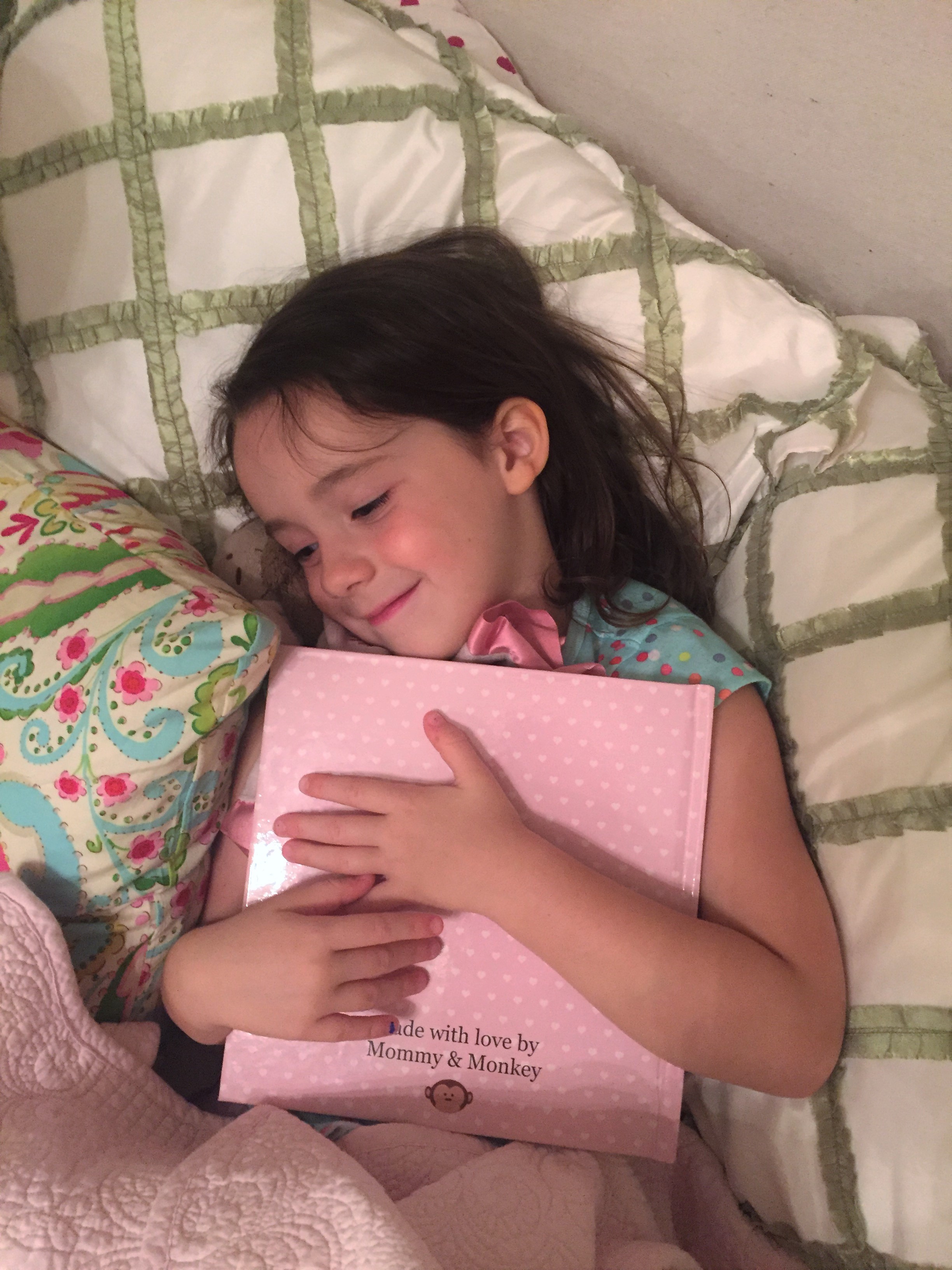 I have a piece of barnwood between the kids rooms where I mark their height on each birthday.  I wanted to do it on a board so I could keep it forever and if we moved I could bring it with us.  There are now 5 marks on there for Avery!!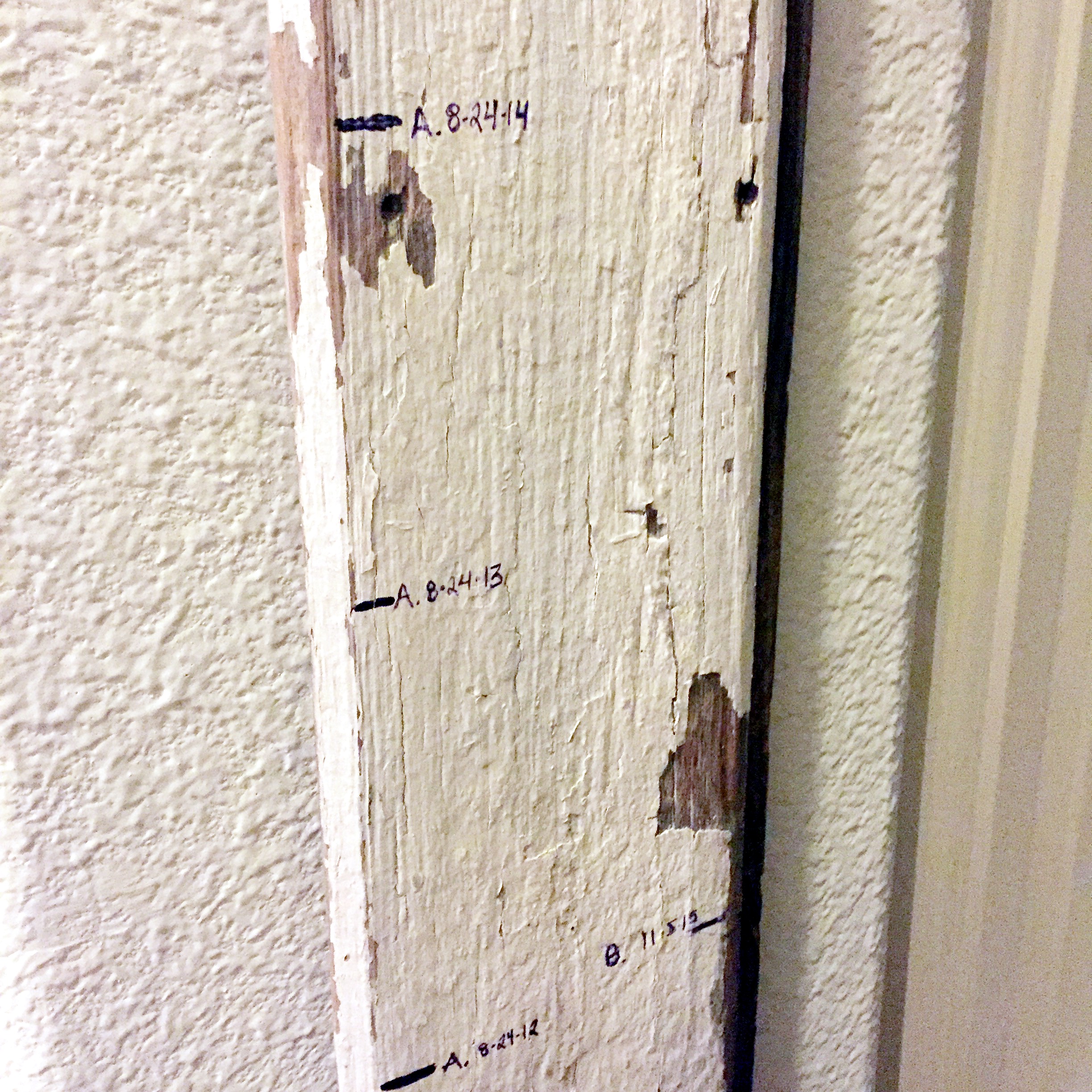 We ended the night with our annual Mommy/Daughter slumber party.  I spend the night in her room in bed with her.  She LOVES it.  I love it too!
This will be a week we remember forever!