**Thank you Mixbook for sponsoring this post.  All opinions are my own**
Avery turns 5 in two weeks.  I was trying to think of the perfect birthday gift for her.  She has so much "stuff" and I wanted to get her something that would be really special.  She is starting Kindergarten so we have been spending a lot of time working on her reading and she really loves it.  Her other favorite thing in life is her Monkey.  She takes it everywhere with her and its her best friend.  So I decided to make a book just for her all about Monkey….the perfect birthday gift!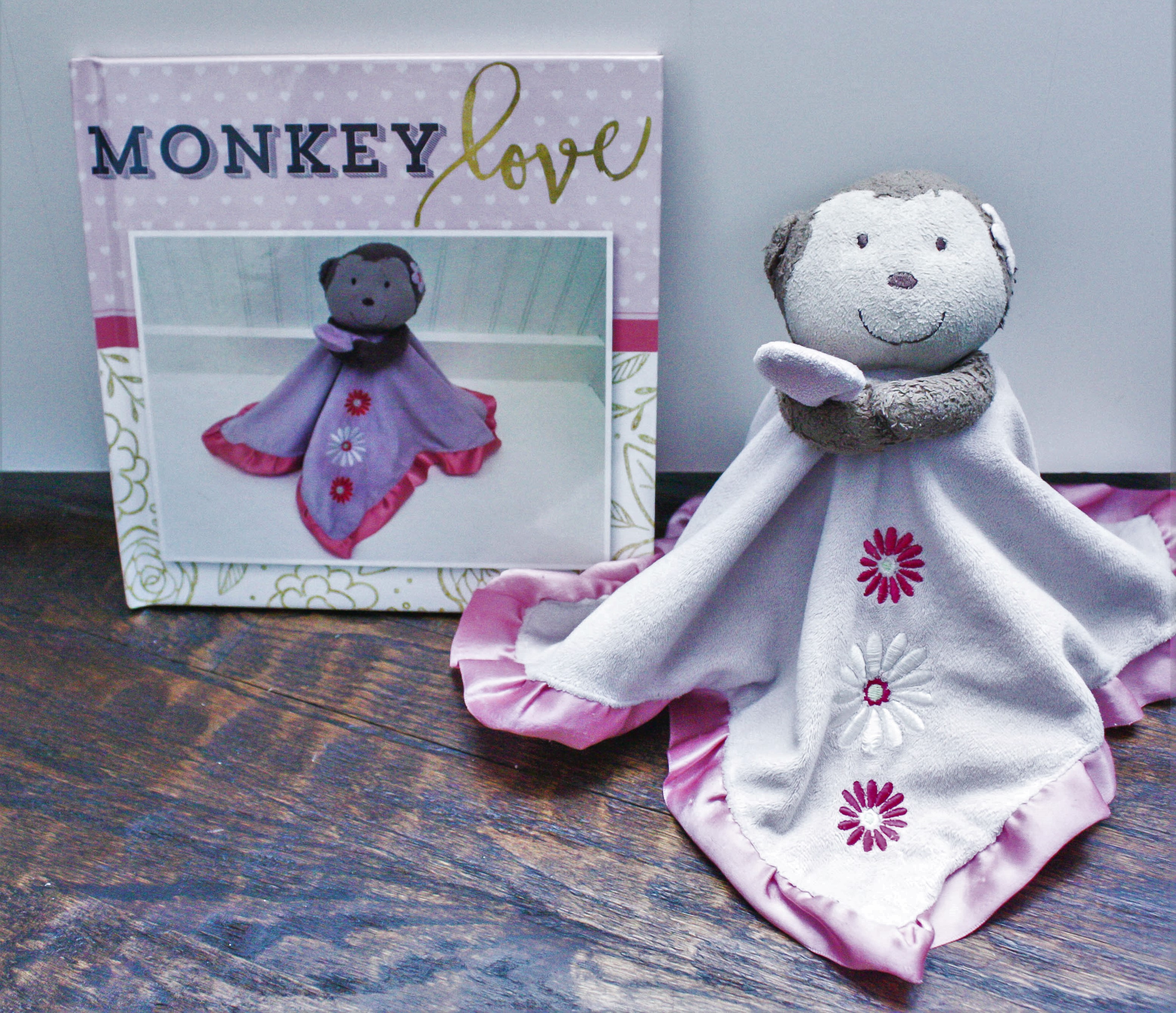 Moms….this was sooooo easy.  I just took Monkey to a few of Avery's favorite places around town, took her picture there and made a quick book in Mixbook .  It seriously took me around an hour and I know it is something she will treasure forever.
 Easy, memorable and inexpensive…the perfect birthday gift!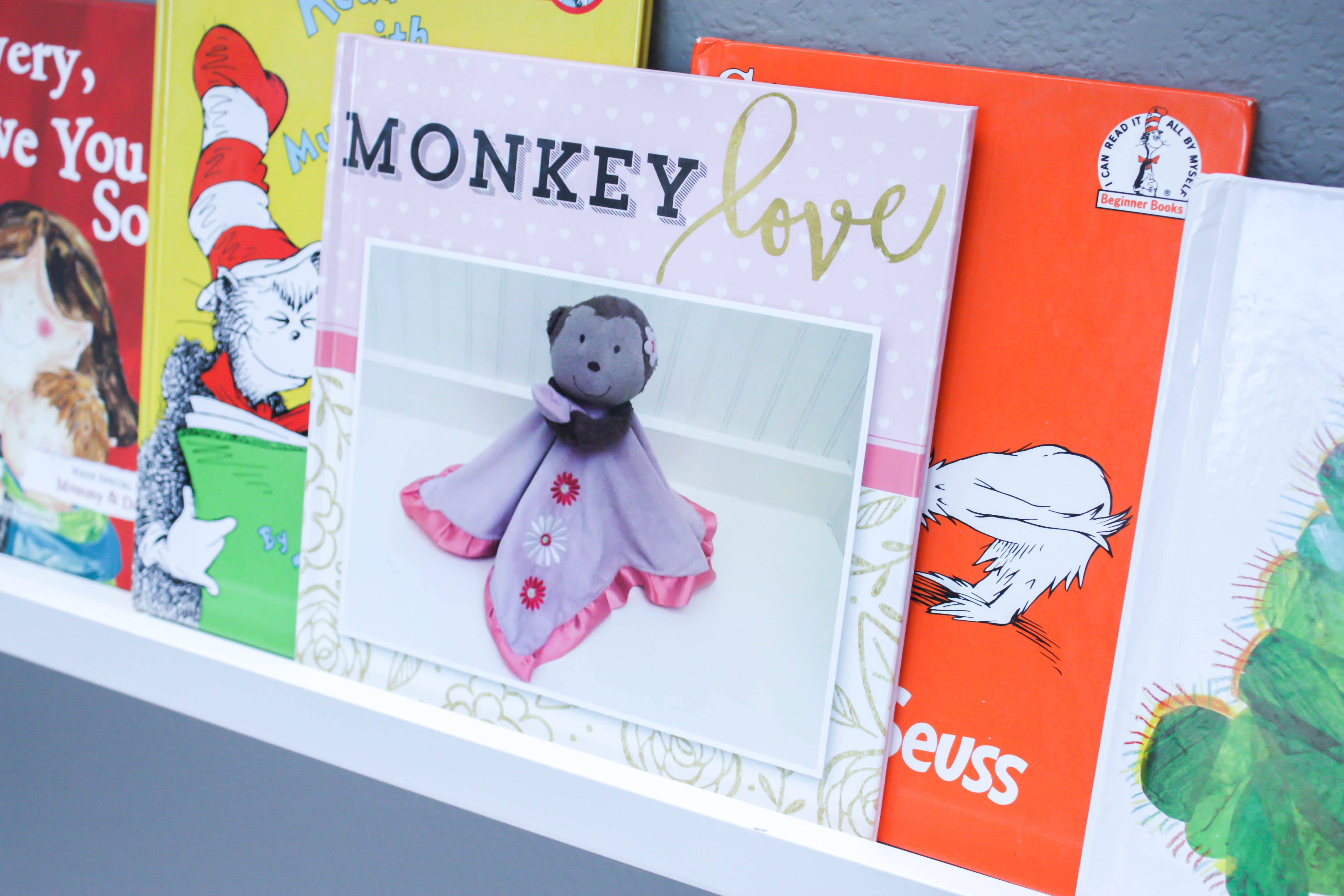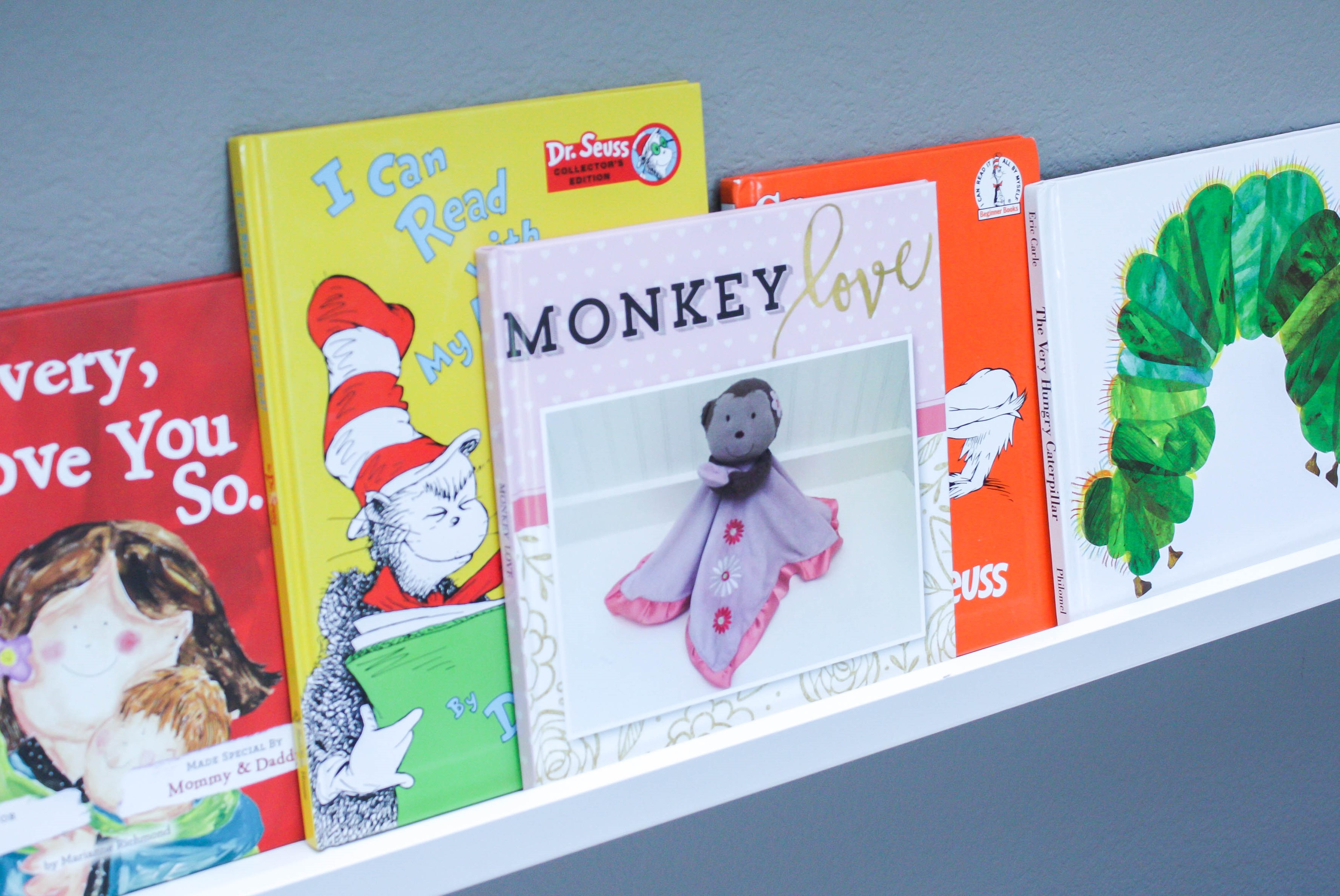 Mixbook is my favorite online scrapbooking/memory book company to use.  It is easy, there are lots of beautiful templates, the quality is amazing and they always have great coupons.  I order my family photo albums from here every year and cannot say enough great things about the company.  I ended up ordering an 8.5×8.5 book so it was a good size for Avery to hold and read.  There are some great templates HERE to help you get started and then you can tweak the pages exactly how you want them.  Here are some pages from the book…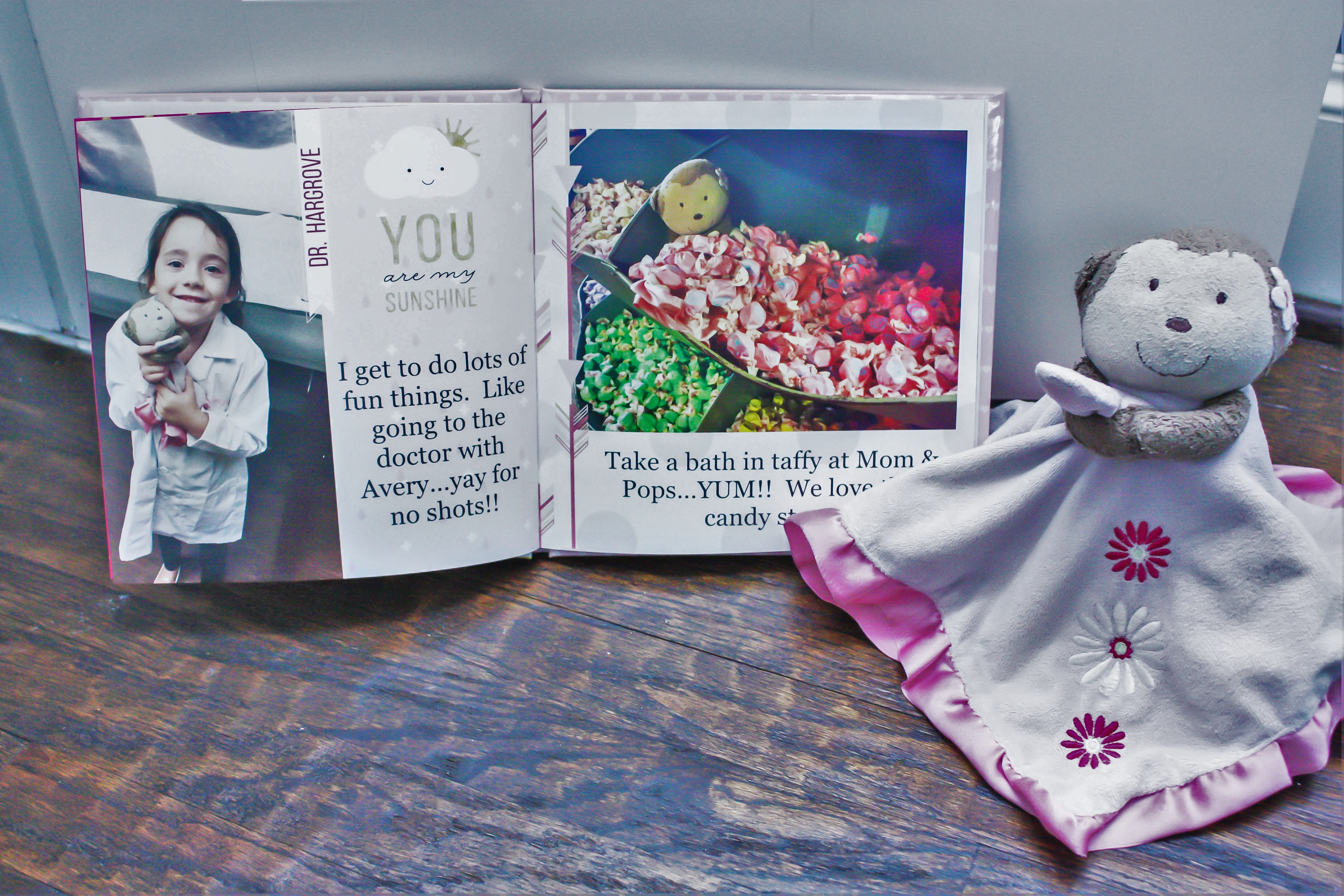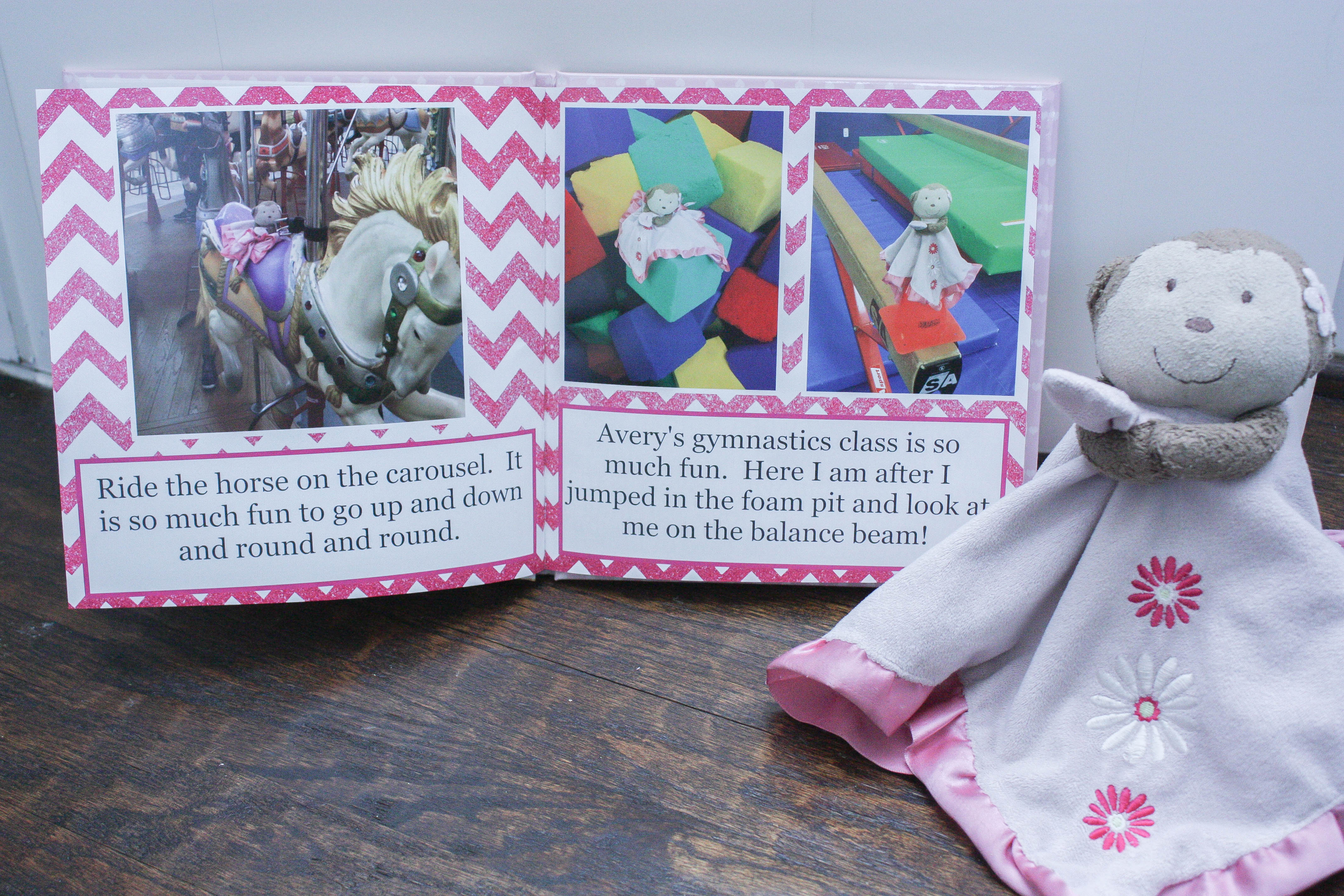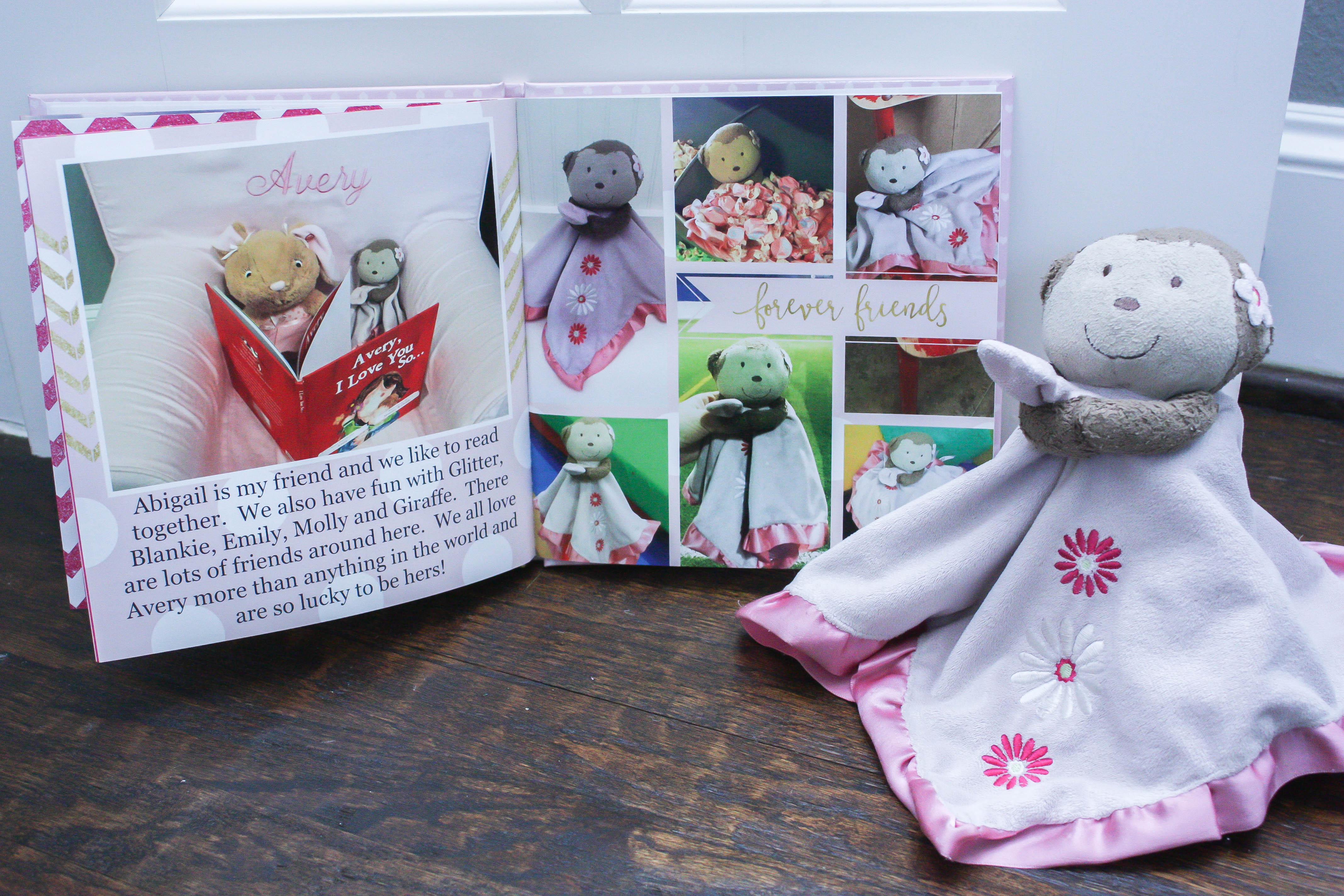 This is a great gift for a boy or girl.  Take their favorite toy or stuffed animal and bring them to places around town your child loves.  I know Avery will be so excited to see her favorite restaurants, candy store, teachers, etc in her book.  It will also be a great keepsake for years to come.  Here is the back of the book.  There are tons of cute stickers to pick from and this monkey one was perfect.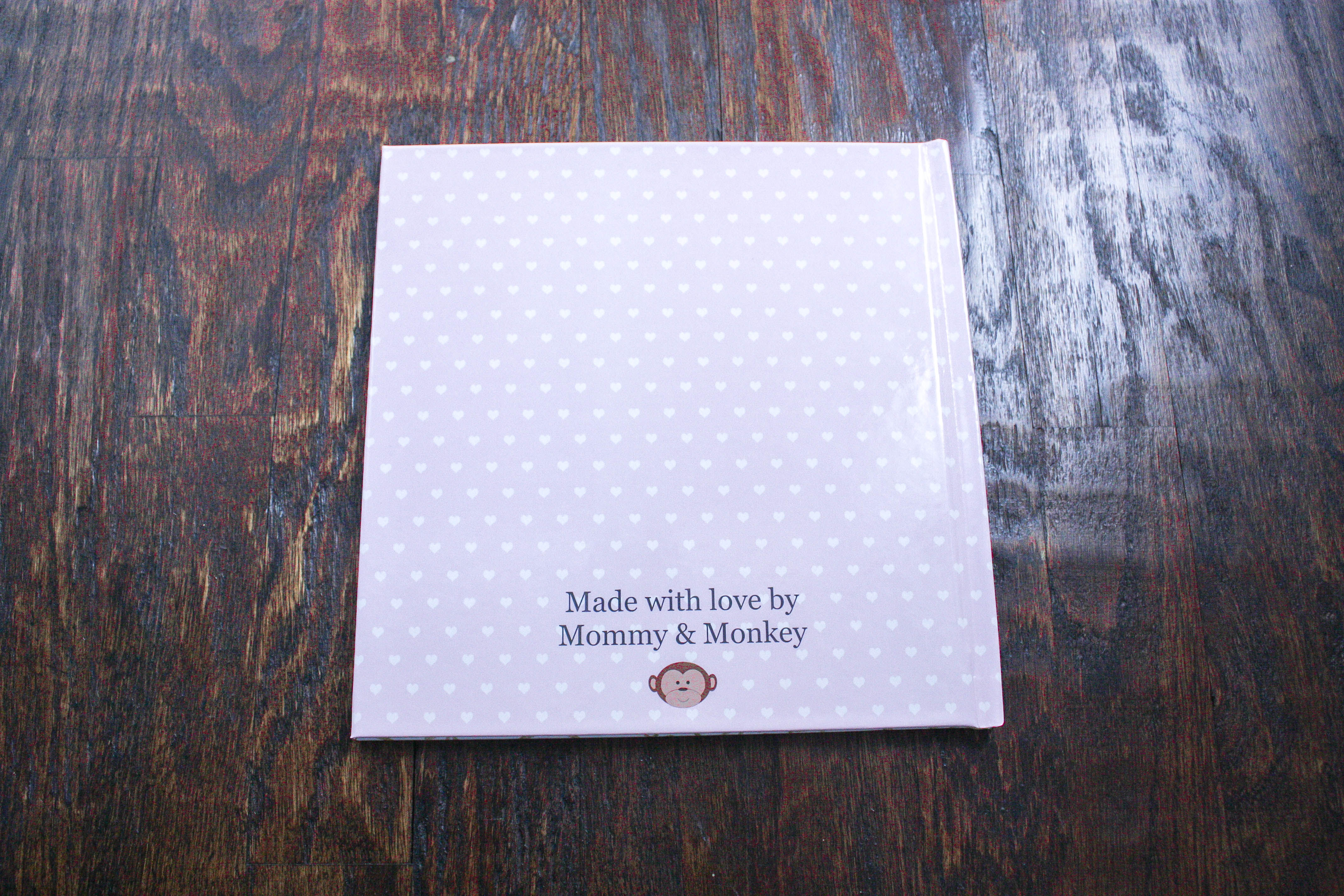 I know she will want to read this book over and over which is great as we continue to work on her reading.  I will be giving this to her on her birthday in a couple weeks and will give you an update on how much she loved it!
If you want to make your own child this perfect gift click HERE to get started.  Christmas will be here before we know it….this would be a great gift! Get creative….you could also make a custom story about your pet, siblings, etc.
If you love photos like I do be sure to read my tips and tricks on organizing family memories.
pin photo below if you love this gift idea
 **This post contains affiliate links.  If you purchase I may receive a small commission.  Thank you**