Hey yall.  Summer is here and we are headed to the beach soon.  I am so so ready.  I can smell the sunscreen and taste the Pina Coladas already!  I have been polling you guys on Facebook for book suggestions (thanks for all the feedback) and I think I am all ready!  I shared a list of beach vacay must haves a few weeks ago and I have been stocking up.  Here we go…
BEACH VACAY-WHAT I AM PACKING
I love wearing hats to the beach.  I am very fair skinned so I get lots of freckles and want to avoid as much sun damage as possible.  I live in maxi dresses.  They are cool and comfortable.  The one below is my favorite.  I have it in every color!!  I like to wear bright jewelry and clutches with a solid color dress and the one below is an amazing price!  I also wear these wedge flip flops every day!  They are so comfy!!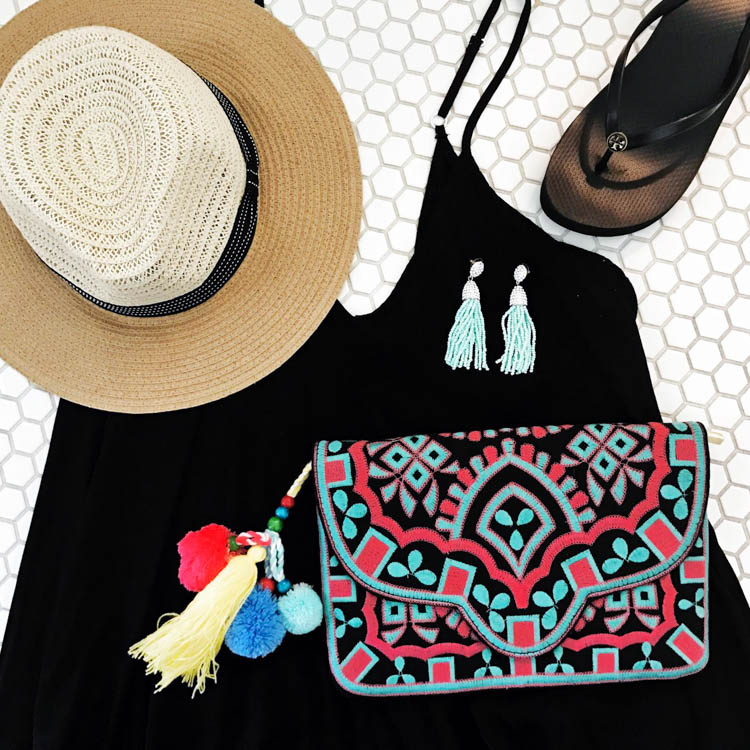 HAT (on sale $12.50)|DRESS| EARRINGS| FLIP FLOPS| CLUTCH
When I go to the pool or beach I love a good bag that holds lots and this one is perfect.  You also cannot beat the price.  Like I mentioned above I am fair skinned so I need a hat and a great self tanner!  This swim top is super flattering and gives good coverage…give me all the ruffles. !  These are the nail colors I wear in the summer.  Light pink on my hands and dark pink on my toes!  LOVE both of these colors.  I just discovered Moroccan Hair Oil and will never be without it again.  Serious game changer for my hair (very thick).  I know I will love having it this year at the beach.  Again, same flip flops as above…I told you I live in them.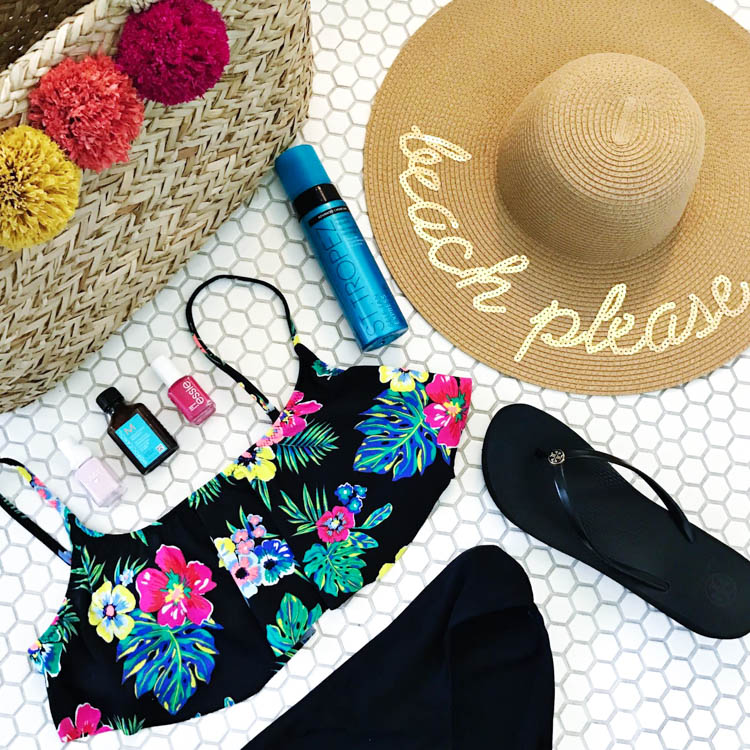 STRAW TOTE| LIGHT PINK POLISH| PINK POLISH| MOROCCAN HAIR OIL| SELF TANNER| BEACH HAT| SWIMSUIT TOP| SWIMSUIT BOTTOM| FLIP FLOPS
***Here are some other items I am packing/wanting to pack:***
SWIMSUITS-COVERUPS

DRESSES

ACCESSORIES

KIDS
How cute are these 2 little girl hats??!!  I am trying to decide which one to get for Avery!  Which is your favorite?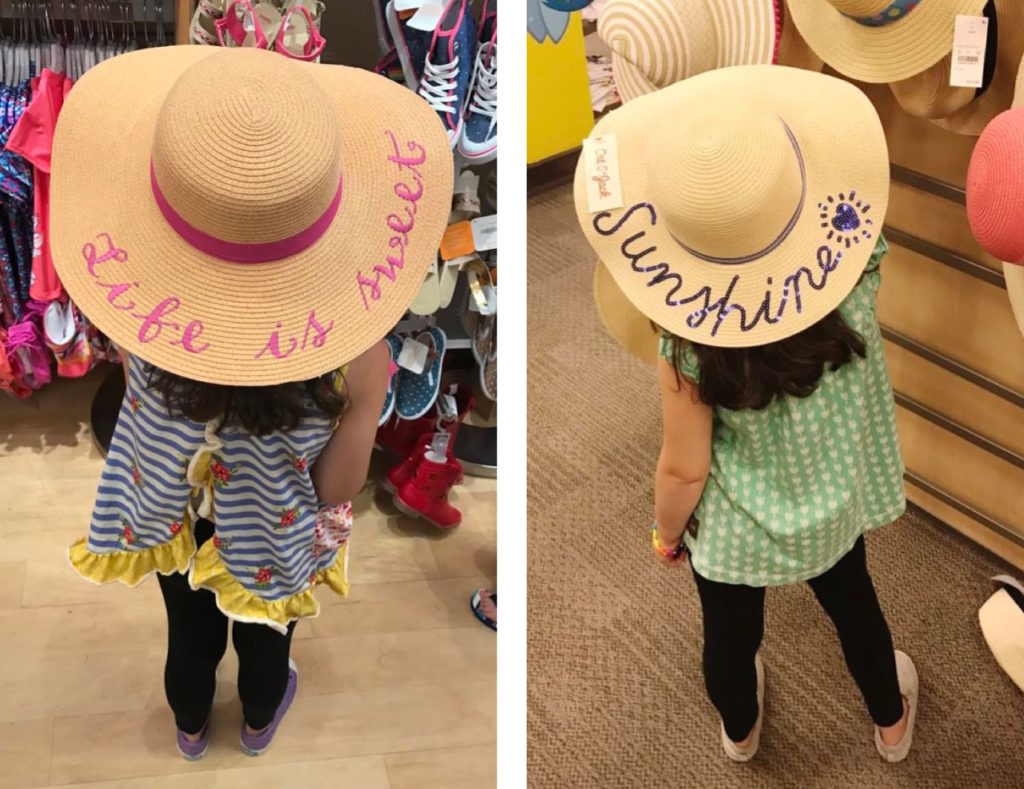 Life is Sweet Hat ($11.97)| Sunshine Hat ($9.99)
Hope you found some cute things that you would love to have this summer/for your next beach vacation!
What fun things do yall have planned??
Happy Summer friends!
**This post contains affiliate links.  If you purchase I may receive a small commission.  Thanks for supporting my blog**