I don't know about yall, but I am in full on Summer mode!  We are headed to the beach in a few weeks and I am ready for VACAY!!!  Let the count down begin.  I have been shopping for fun accessories to bring to the beach and there are so many pretty things right now!  I had to share all these cute beach vacation must haves with you!  They are not just adorable for the beach…they are great for anytime!
Beach Vacation Must Haves
I found so many must have things I had to break them into categories!  Here are my favorite bags/clutches for our beach vacay!
BAGS/CLUTCHES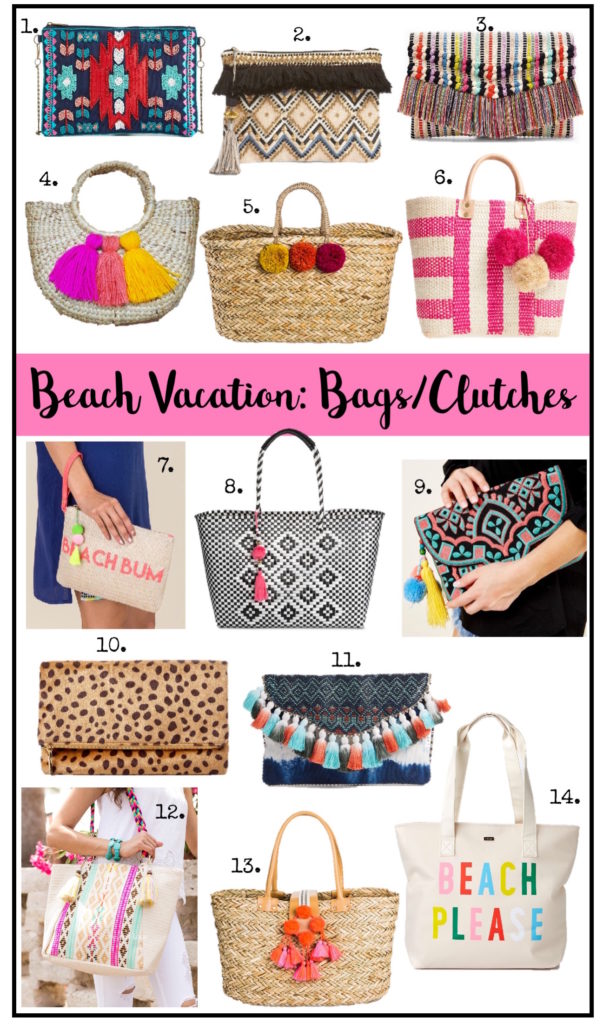 1 | 2 | 3 | 4 | 5 | 6 | 7
*Click numbers above or photos below to shop*

HATS/JEWELRY
Here are my favorite hats and jewelry.  I love wearing hats at the beach/by the pool.  These are so much fun…and colorful jewelry screams tropical vacation to me!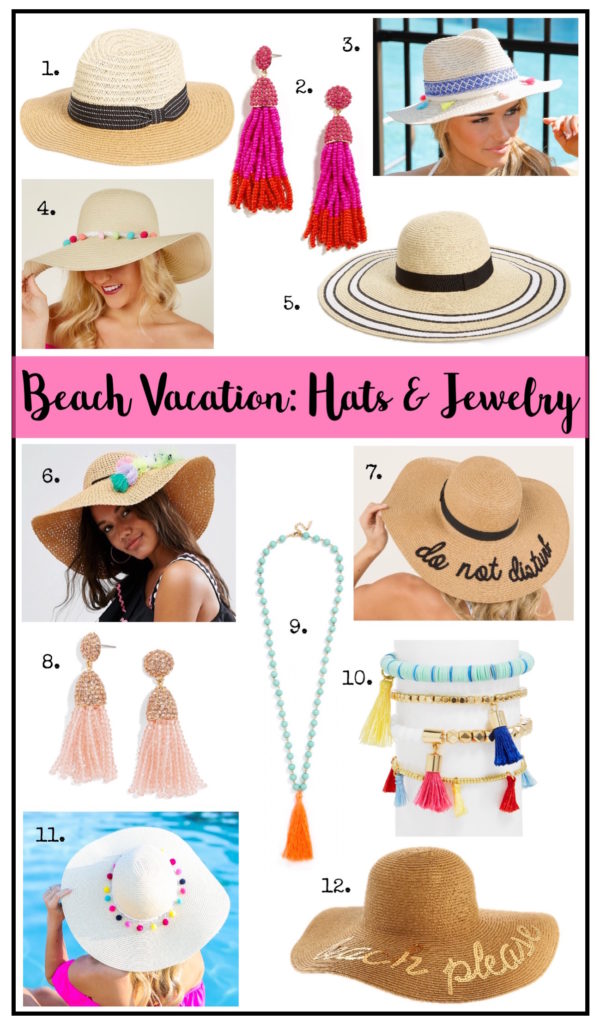 1 | 2 | 3 | 4 | 5 | 6
*Click numbers above or photos below to shop*

COVER UPS/SANDALS/ETC.
I am not sure you can have enough swim cover ups or sandals 🙂  Seriously, some of the swim cover ups are so cute these days I want to wear them as tops!  Being in Texas where it is hot most of the year I wear sandals all year long!  I love these cute picks and these are my go to summer nail polish colors!  I have also added some must have beach/pool/vacay items like a phone charger (this one is amazing…I have it and it can charge 4 phones and an Ipad!!  It's a must!!) and great water bottle.  I drink lots of tropical drinks on vacay, but love having some cold water on hand!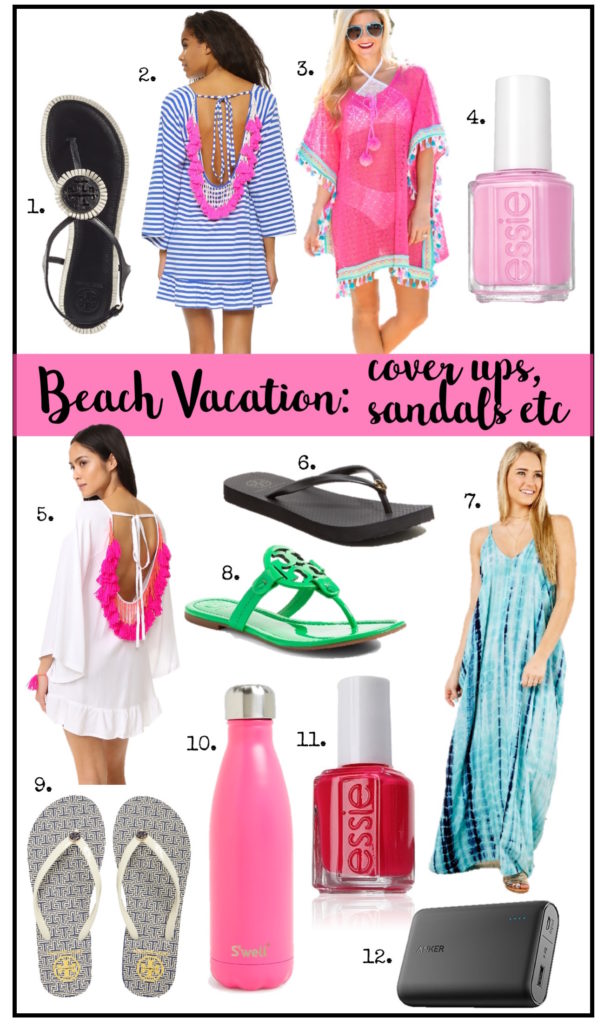 1  | 2 | 3 | 4 | 5 | 6
Nail polish color (4: Back Seat Besties| 11. Watermelon)
*Click numbers above or photos below to shop*

Hope you found some great things that you love too from my beach vacation must haves!  Bring it on Summer!
**This post contains affiliate links.  If you purchase I may receive a small commission.  Thank you**