I absolutely love it when my pantry is stocked and organized.   Our first home had the smallest pantry ever so a bigger pantry was definitely on the list when we built our current home.  We also have a butler's pantry which I LOVE.  I store all my extra dishes, wine glasses, etc in it.  In the future if we build again, I have a list of things I want to incorporate in our pantry like a second microwave, plug to charge our dust buster, etc.  I love looking at other people's homes and getting lots of inspiration.  Today I am sharing some of the most beautiful pantries & butler's pantries.
BEAUTIFUL PANTRIES & BUTLER'S PANTRIES
PANTRIES WITH LADDERS
I love kitchens and pantries with ladders.  Not only are they pretty, but super functional.
Look at this space!  This is the stuff dreams are made of!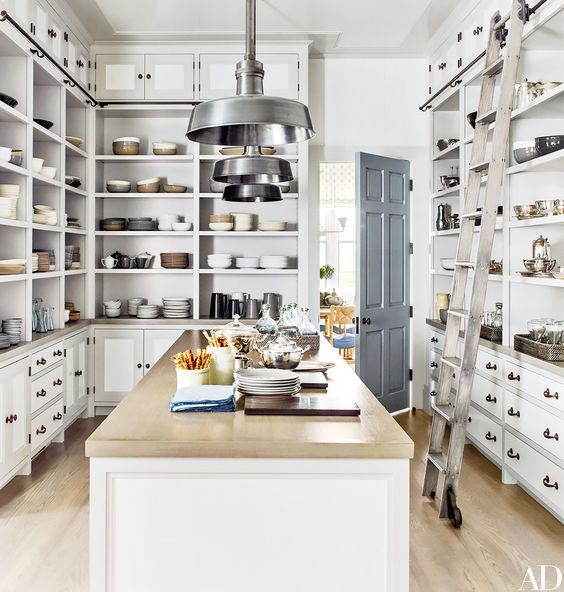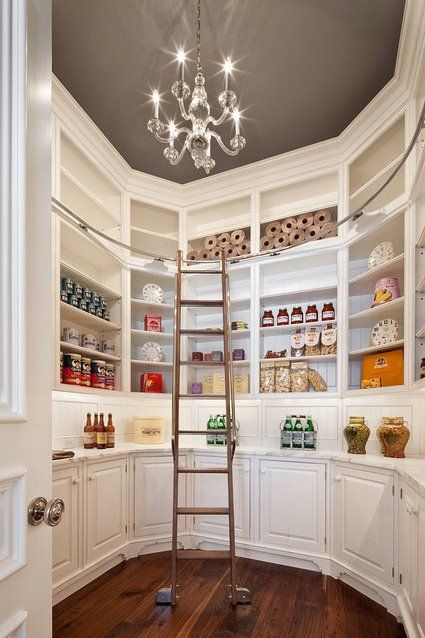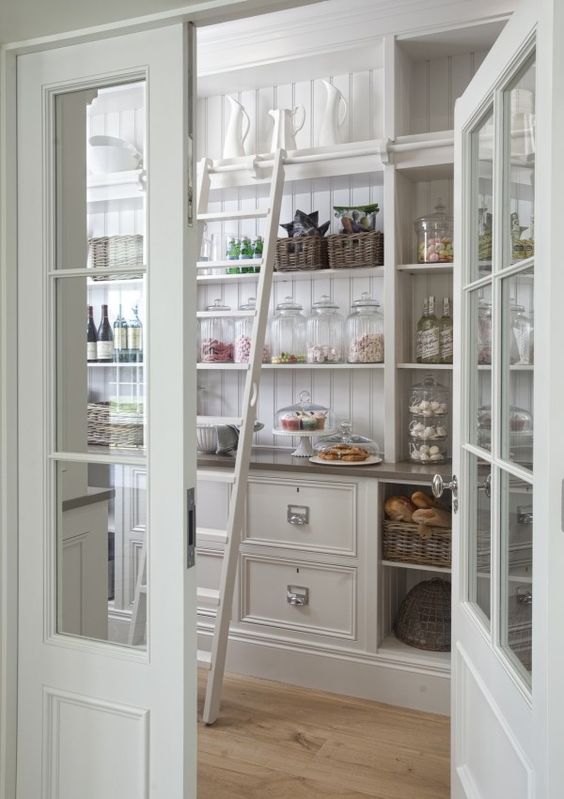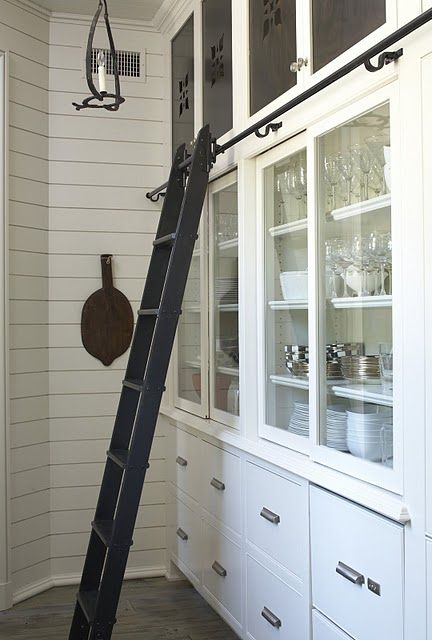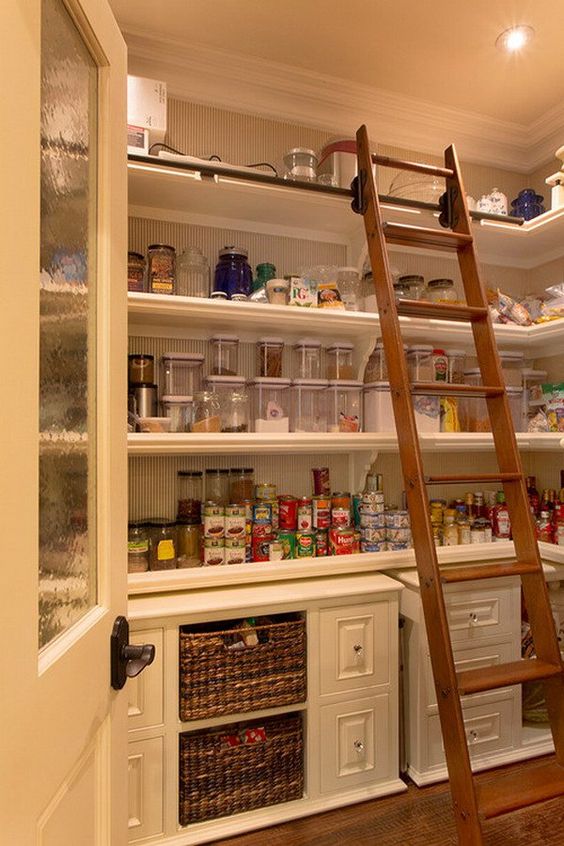 Fun Pantry Floors
Pantries & butler's pantries are rooms in your home where you can have a little fun.  Much like the laundry room, they are a space of their own.  I love the fun flooring in these next 2 designs.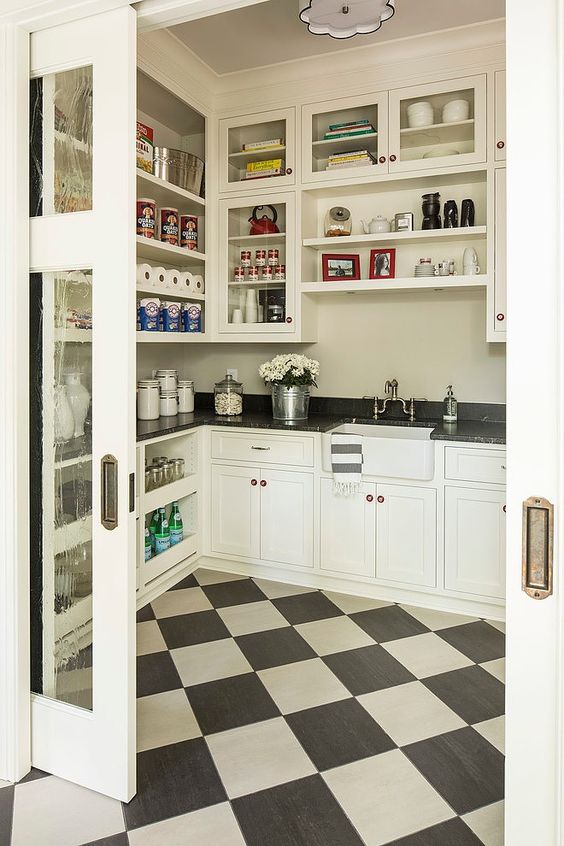 This is a terrible quality picture, but I had to share because the floor is so much fun!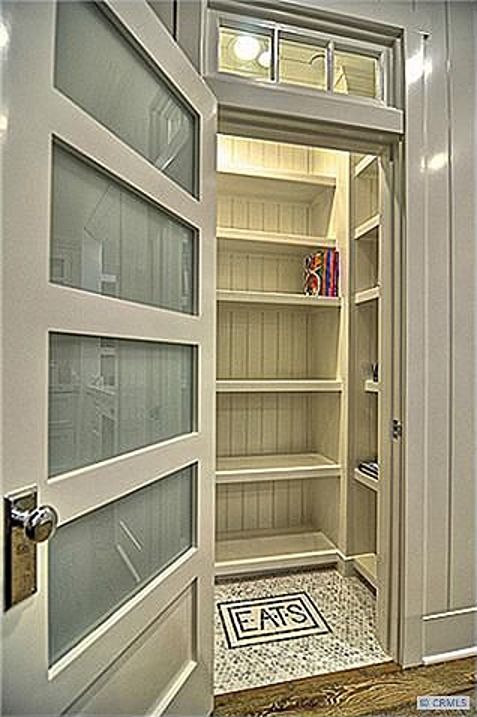 FUN PANTRY DOORS
One easy way to make your pantry more interesting is to use a fun door!  Vintage doors and sliding barn doors are my personal favorites.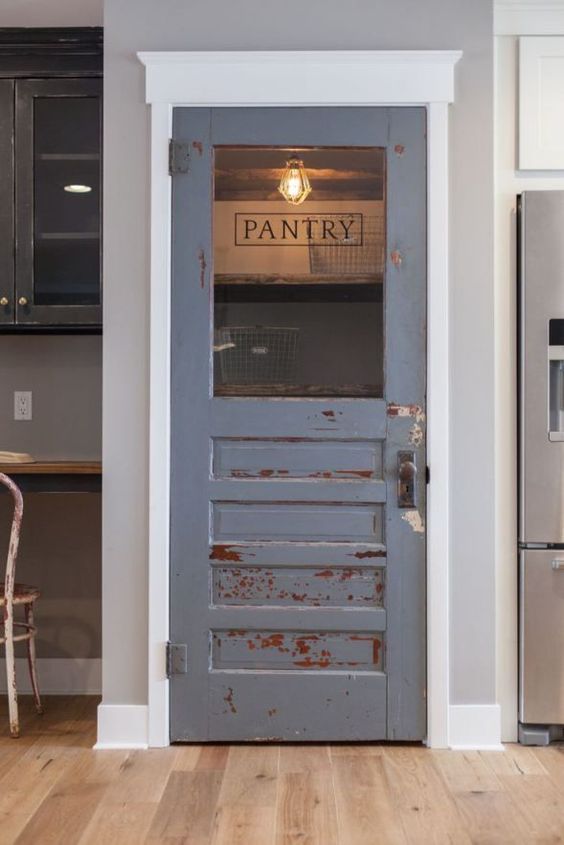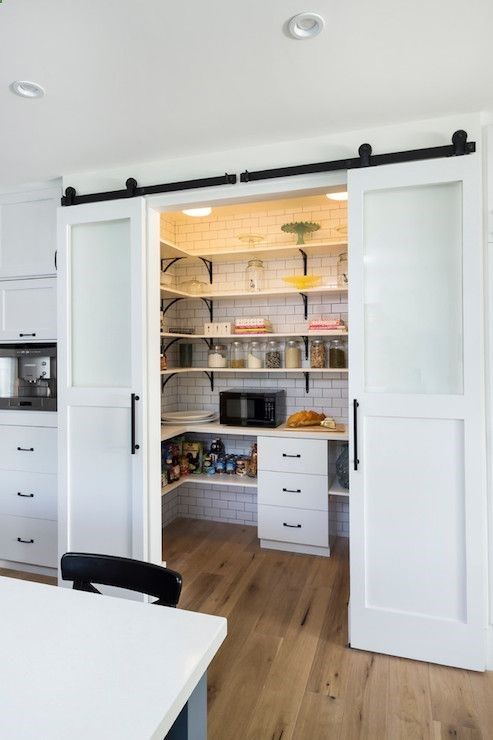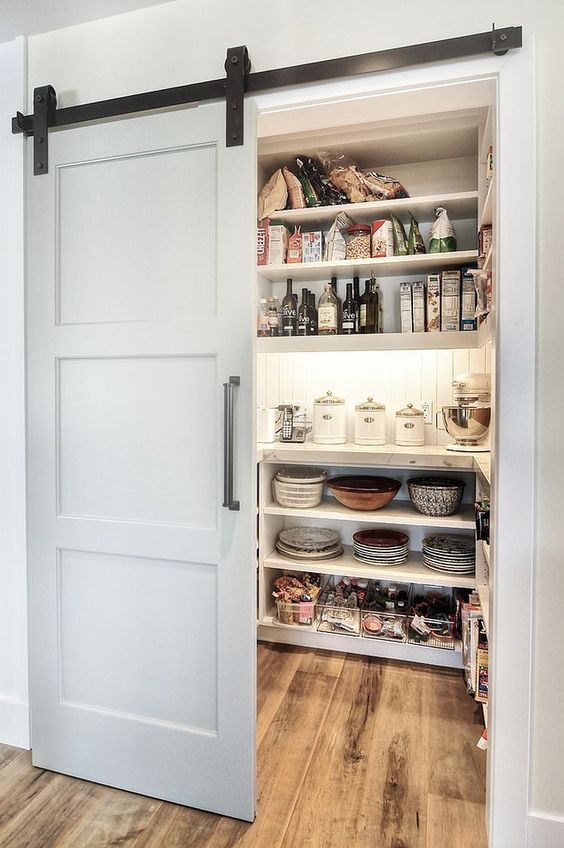 Hidden Pantries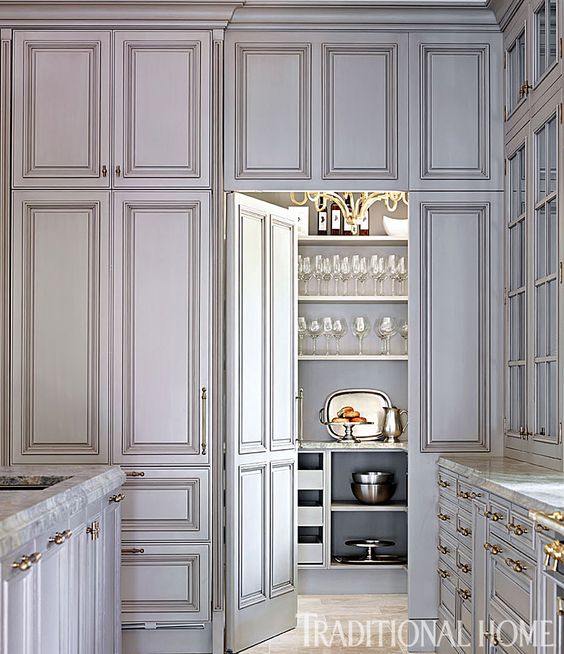 This one is disguised by a chalkboard and faux cabinet!  See below picture with door open.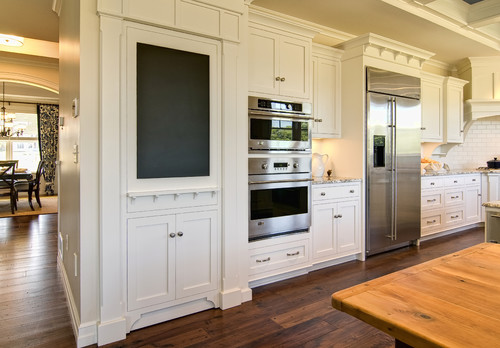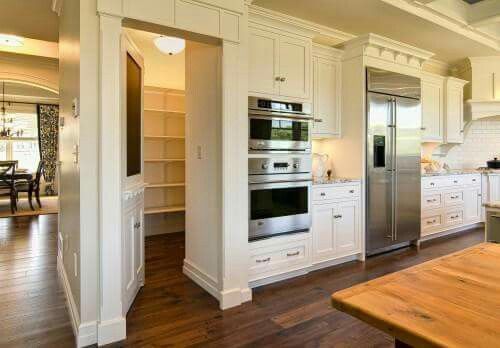 Beautiful Butler's Pantries
I am obsessed with all of these!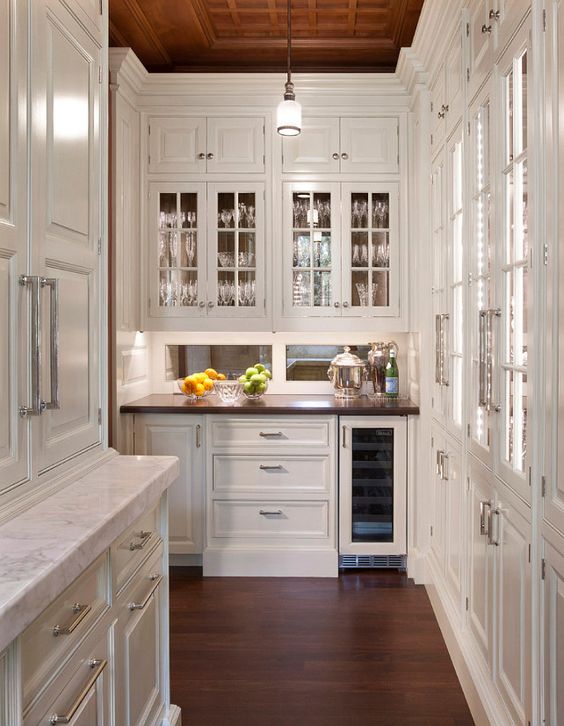 Homebunch– Johnson Design Inc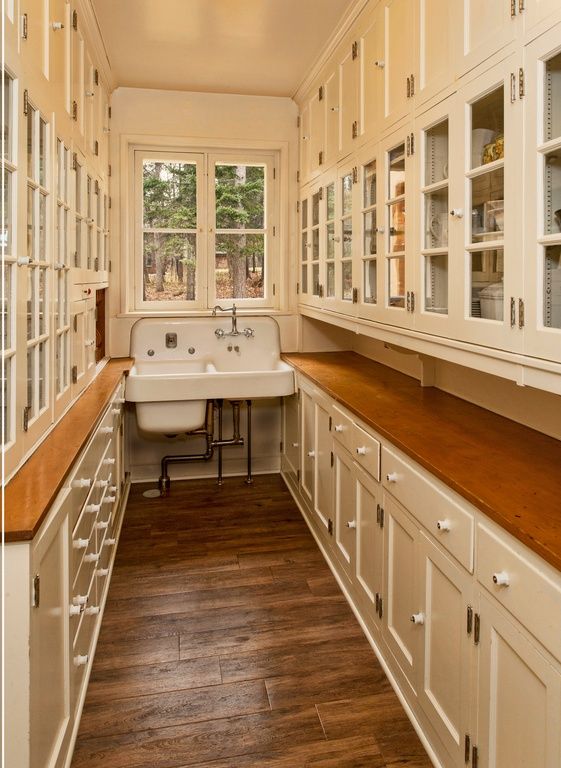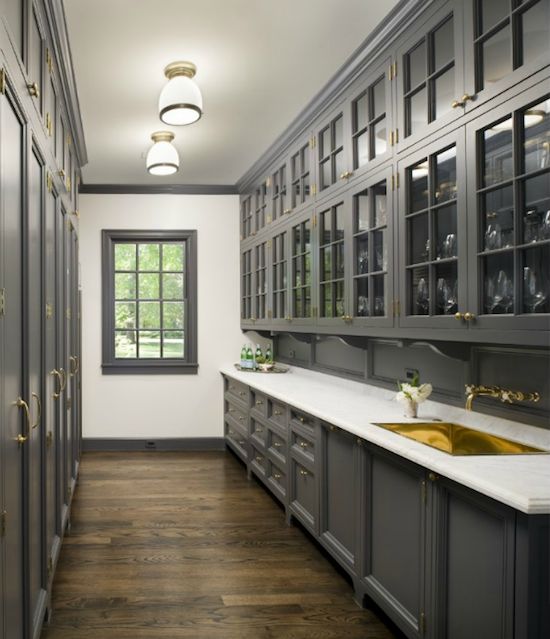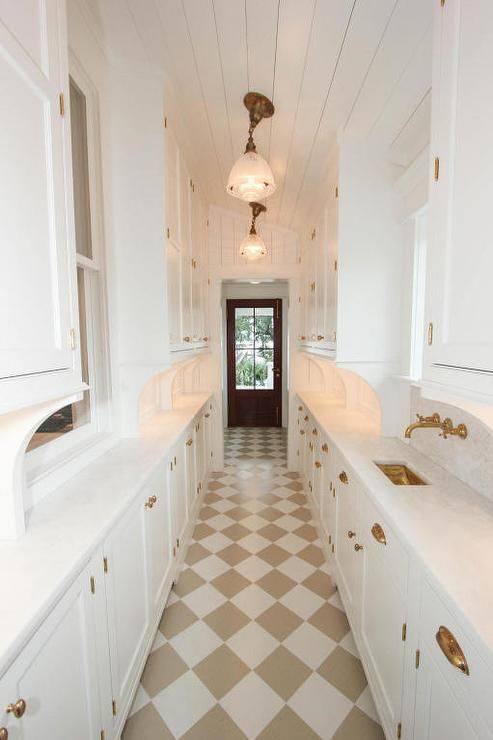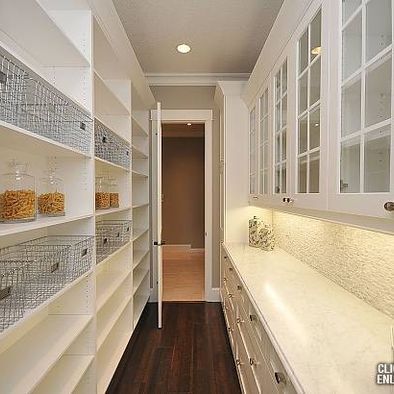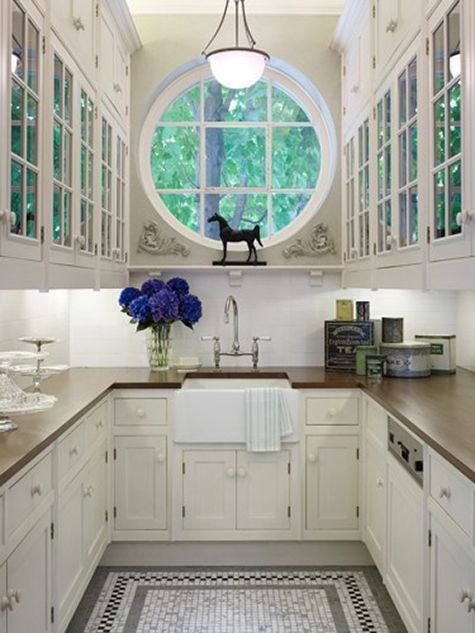 Beautiful Pantries
Clean, organized and tons of space!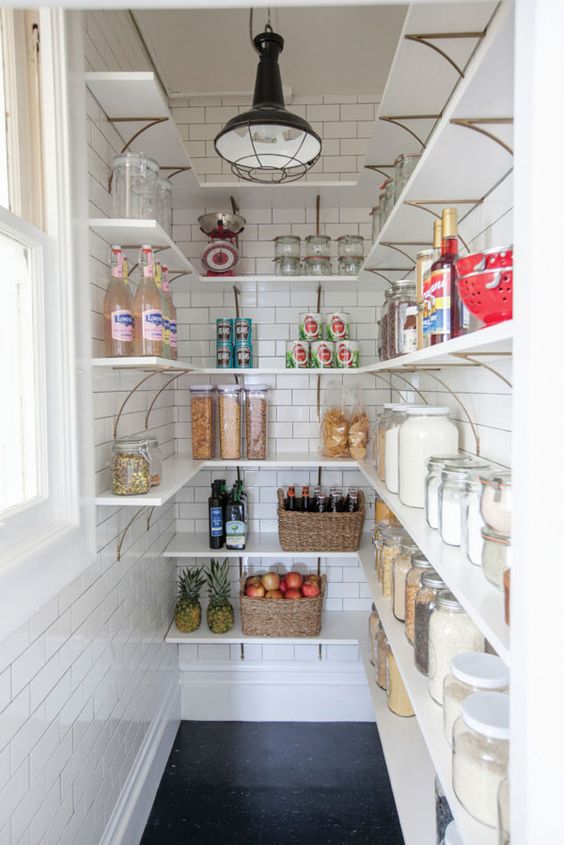 These next 2 pantries have a microwave.  That is a must in our next home.  We always have a line at our microwave.  We have double ovens, but really need double microwaves 🙂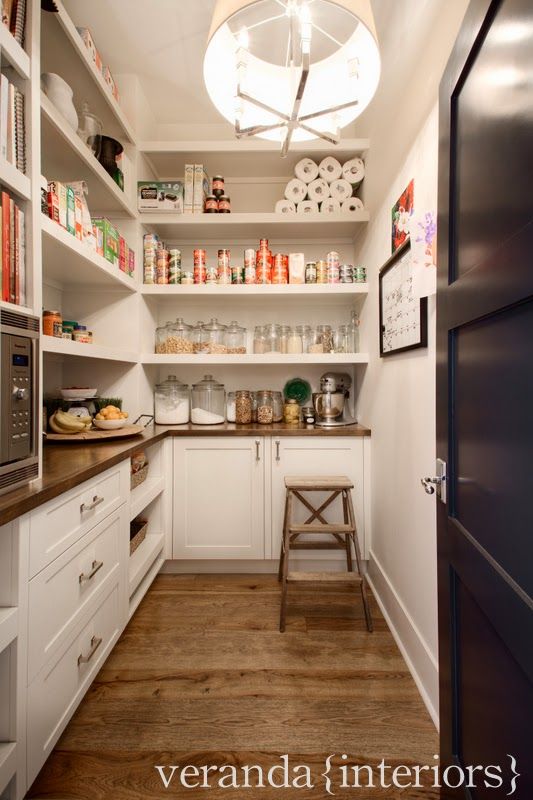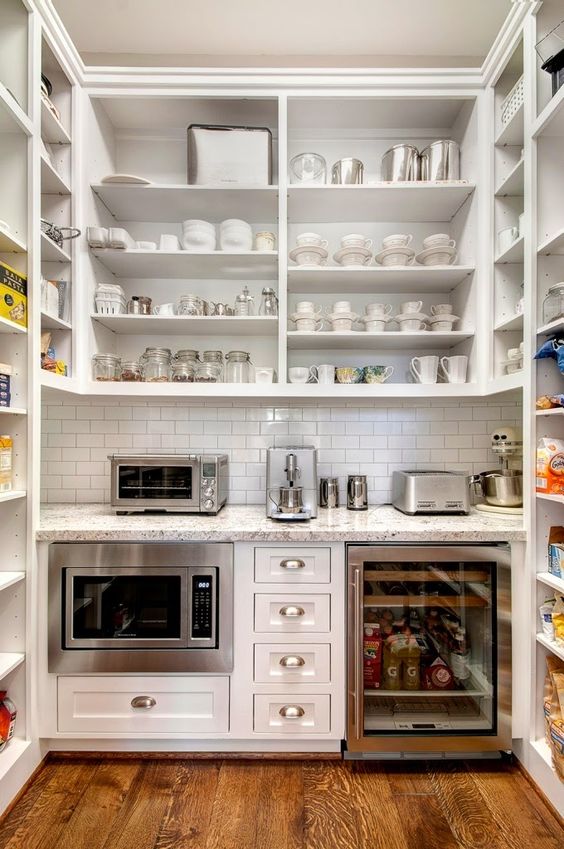 Hope you got lots of ideas and inspiration from these beautiful pantries & butler's pantries.  I really want to go organize mine now.
If you love looking at beautiful inspirational pictures check out these amazing kitchens.
Pin this photo for beautiful Pantries & Butler's Pantries