Finding beautiful products at incredible prices makes me so happy and one of my go to places for budget friendly finds is Walmart!  I am always blow away at what I find there.  A couple of years ago when Walmart partnered with The Pioneer Woman I was so excited and couldn't wait to check it out.  I have always been a huge fan of Ree Drummond and couldn't wait to see her collection.  It did not disappoint.  She had so many beautiful dishes that spoke to my vintage loving heart!  When I heard she was coming out with a new bedding line I knew there would be some amazing finds.  The bedding line just launched, is exclusive to Walmart and today I am sharing my favorite budget friendly farmhouse bedding from the new Pioneer Woman Bedding Line.  Everything in this line is under $90!!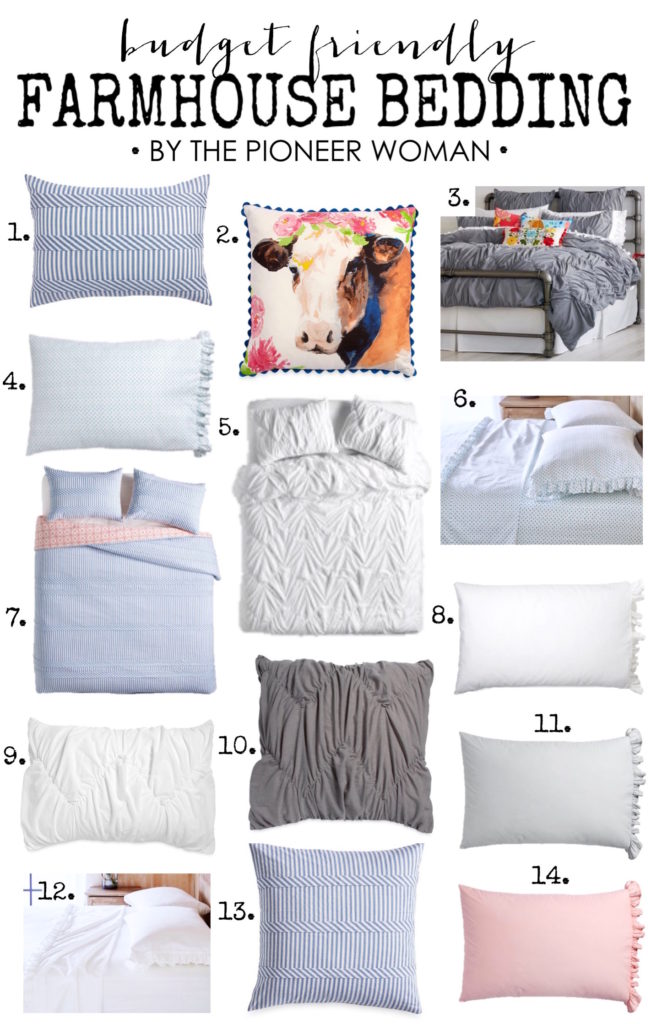 Sometimes it is hard to see images online and imagine what they would look like in your home.  I thought it might be fun to put together a few bedding options and style them to show how mix and matching the different bedding patterns can make your own beautiful style!
BUDGET FRIENDLY FARMHOUSE BEDDING STYLING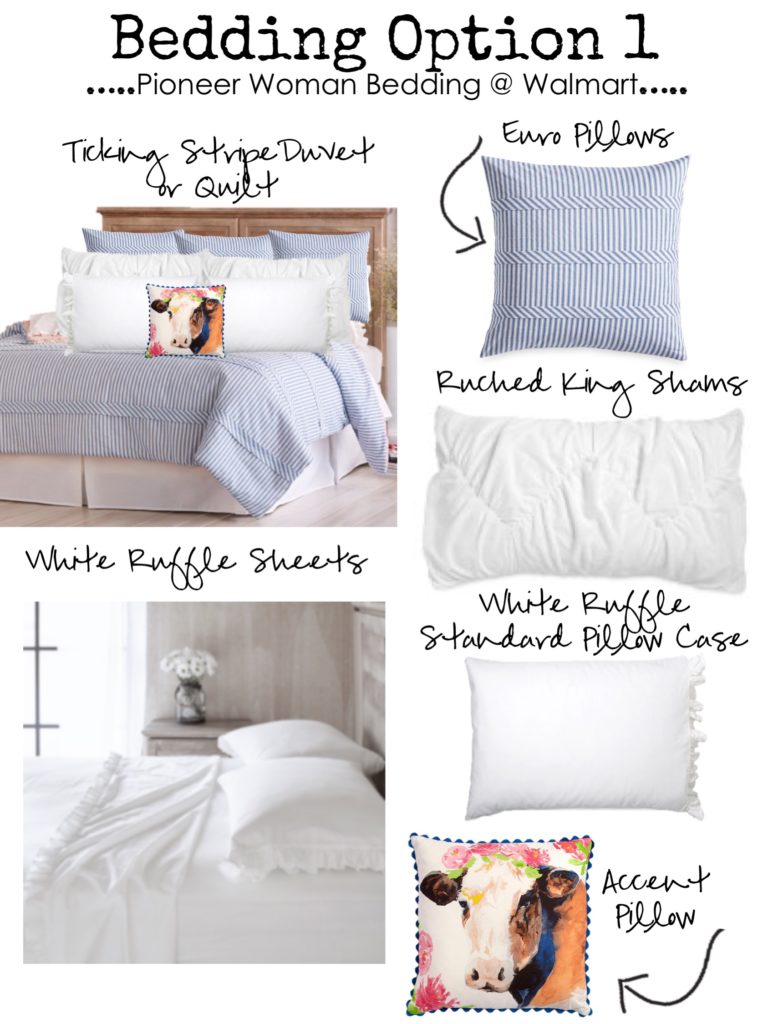 SHOP BEDDING OPTION 1 BELOW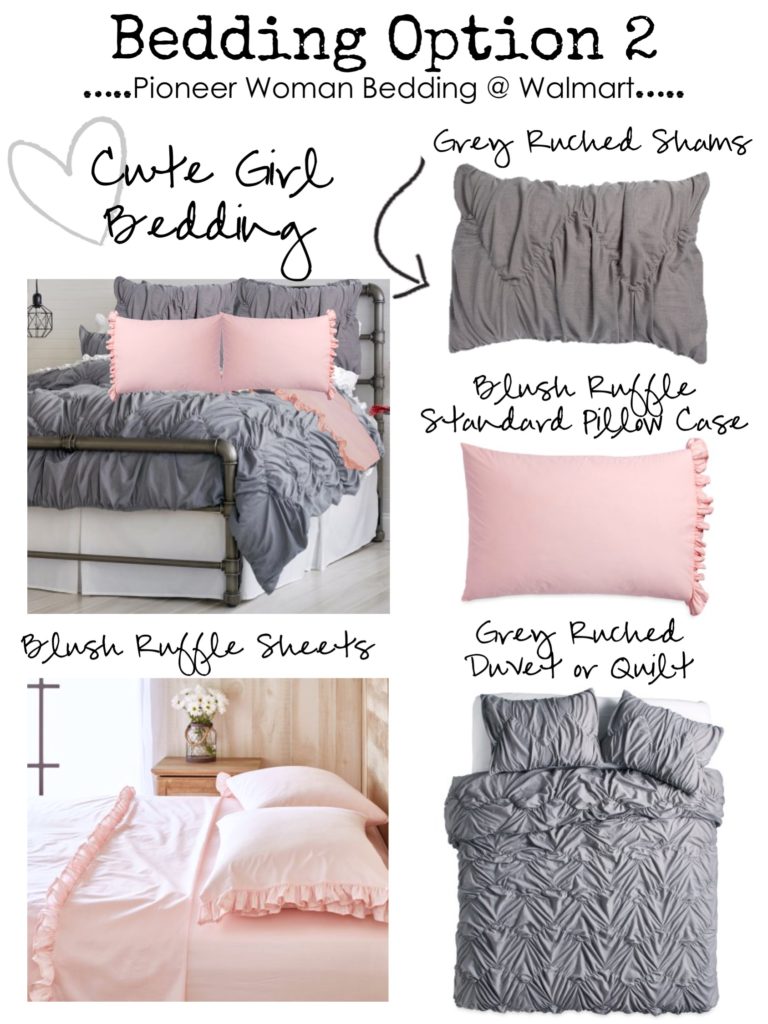 SHOP BEDDING OPTION 2 BELOW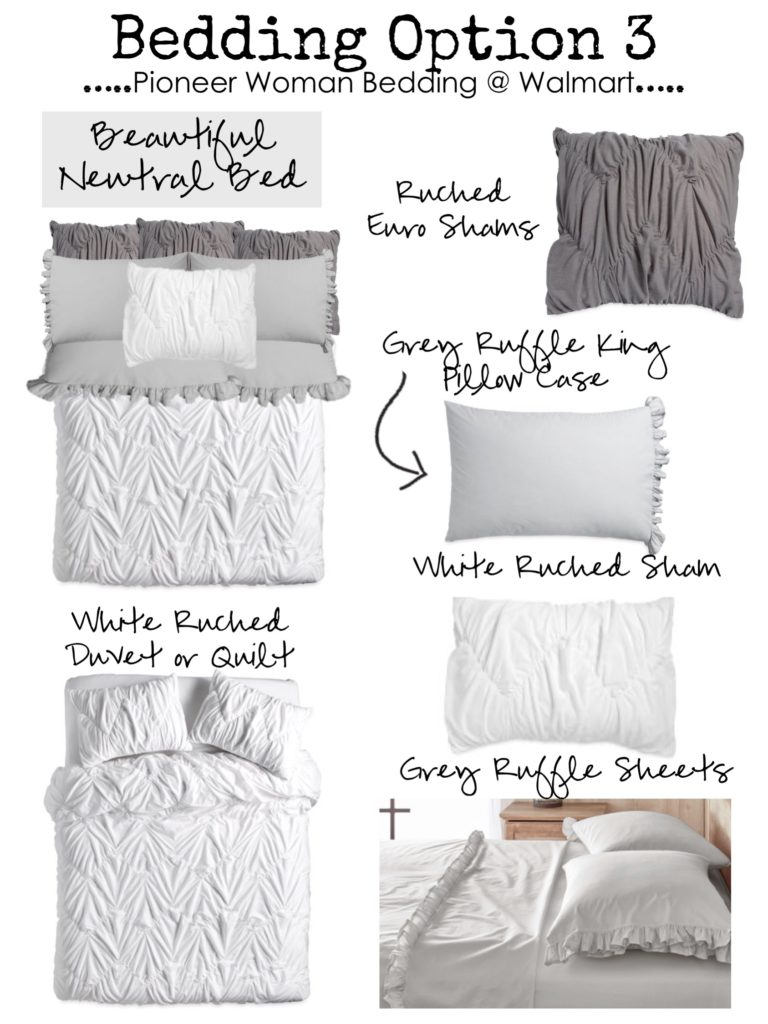 SHOP BEDDING OPTION 3 BELOW

I enjoy updating the bedding in my guest room during the Christmas season because we have family that comes to town and stays with us.  This new bedding is a great option because it is beautiful, festive and affordable. No one wants to pay a ton of money for bedding they only use 1 month out of the year so this red and white combo is perfect for the holidays.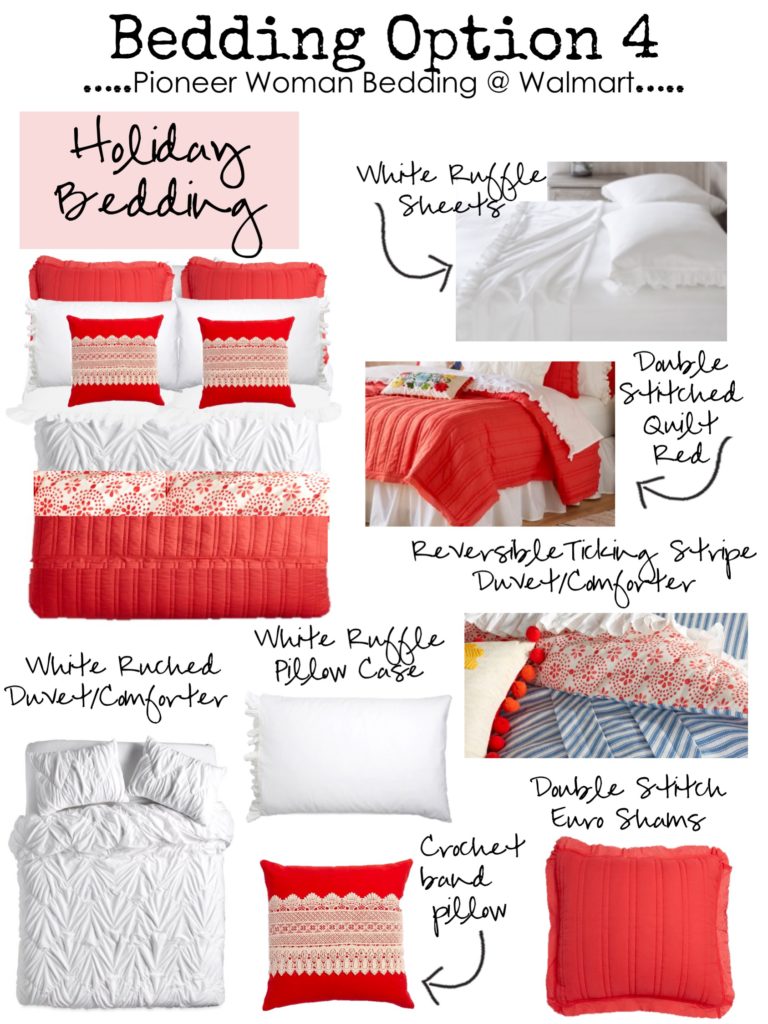 SHOP BEDDING OPTION 4 BELOW

Hopefully seeing some of these beds put together was helpful and you found some amazing bedding options that will work for your home!  Be sure to check out the entire
Pioneer Woman Collection
at Walmart.  So many cute finds!
SHOP ALL BUDGET FRIENDLY FARMHOUSE BEDDING BELOW:

Thanks to Walmart for sponsoring this post. All opinions here are my own.  This post contains affiliate links…if you purchase I may receive a small commission.  Thank you.