This is seriously one of my favorite meals ever!  Like…it might be my "last supper" meal (although that would be a huge meal with lots of items :))  Everyone I have made this dinner for loves it.  Seriously, you need to try this sometime soon.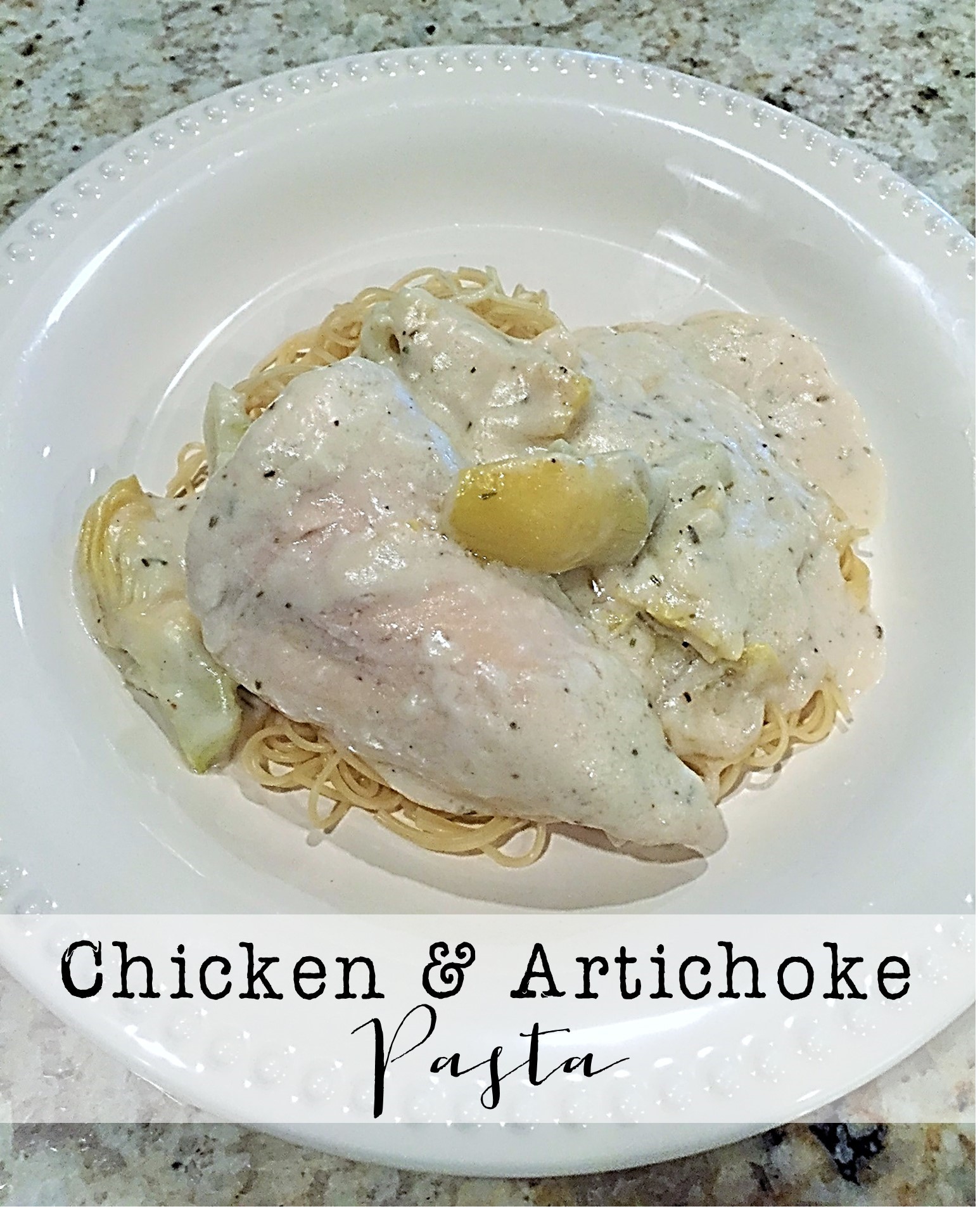 Chicken & Artichoke Pasta
INGREDIENTS:
(I like to double the sauce…so I double everything below)
1 14 oz can chicken broth
4 whole chicken breasts
1 14 oz artichoke hearts quartered and drained
4 TBS butter
1/4 cup all purpose flour
1/4 tsp salt
1/8 tsp pepper
3/4 cup half and half
1/2 cup grated parmesan cheese
2 TBS dry sherry
1/2 tsp dry rosemary
Optional: add 1/4 pound fresh mushrooms sliced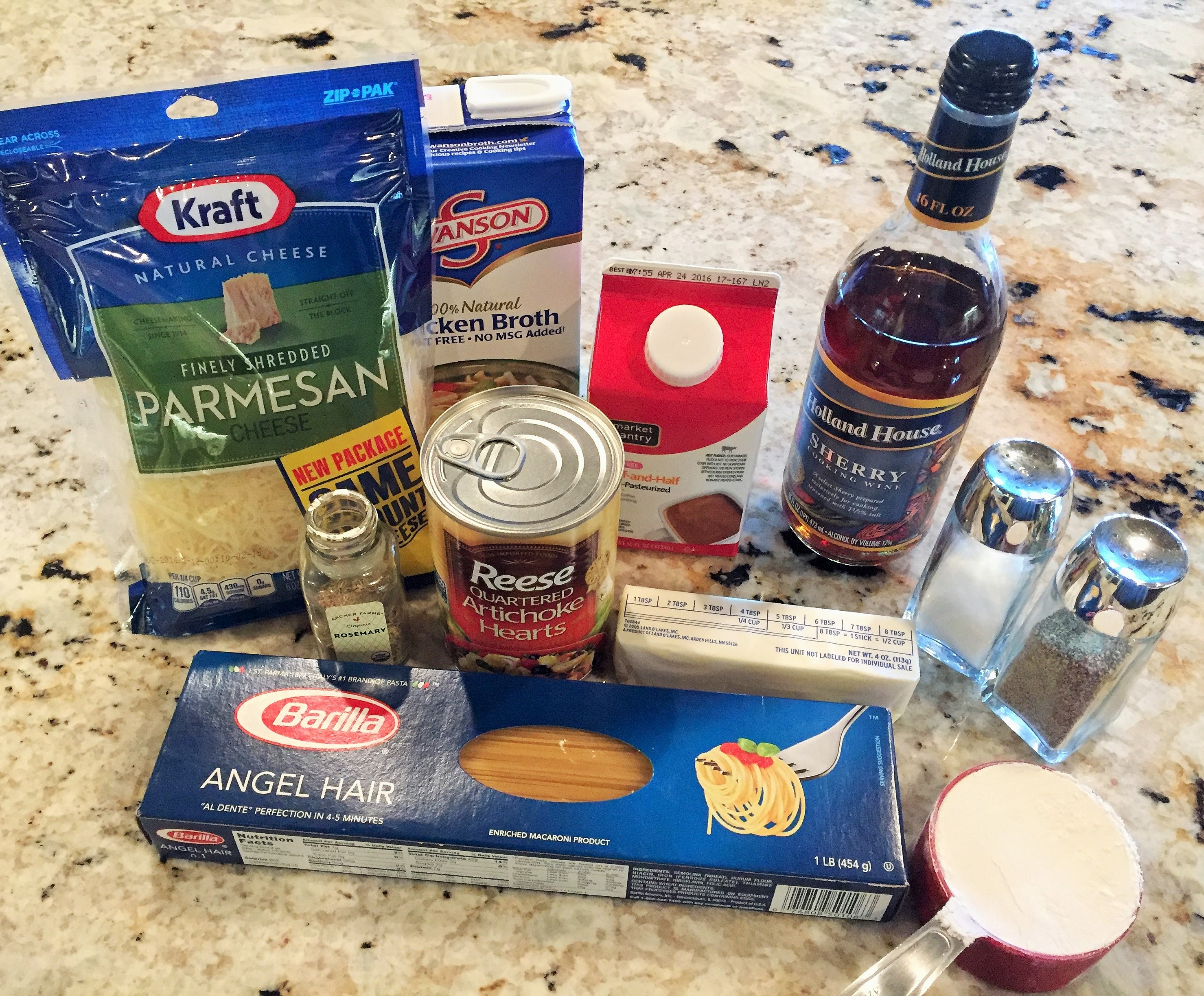 In a frying pan, bring chicken broth to a simmer.  Place chicken breasts in broth in single layer, cover and poach until tinder when pierced with a fork (about 15 minutes).  Lift chicken from broth and let cook.  Save the broth for the sauce.
Place chicken breasts in shallow 8×12 pan and add artichoke hearts on top of chicken (and mushrooms if you add those)
SAUCE: In pan over medium heat, melt butter.  Blend in flour, salt, pepper and cook, stirring until bubbly.  Gradually stir in reserved chicken broth and half and half.  Cook, stirring until mixture boils and thickens.  Add cheese, sherry and rosemary; stir until cheese is melted and sauce is smooth.  Pour sauce over chicken.  Bake, uncovered at 325 degrees for 30 minutes…(you can cover and refrigerate for up to one day before cooking)
Lastly, just serve it over angle hair pasta.  Could also be served with mashed potatoes.
ENJOY!!!
Be sure to pin this recipe for later so you can enjoy it!  It is sure to be a family favorite.
If you love artichokes be sure to try my Spinach Artichoke Dip