Oh how I love Christmas. It is December already! This month is going to go by SO fast, I just know it. I love looking at house tours just to see how everyone decorates for Christmas and I love getting inspired by all the fabulousness. I hope that this Christmas Inspiration helps YOU want to do more than just decorating a Christmas tree this month. Every room in the house needs a little love for the holidays and I hope you like what I have found so far!
Create a cozy space by the fireplace! Plaid throw blankets, pillows, and beautiful berries create this scene. The rest of this house tour is pretty amazing.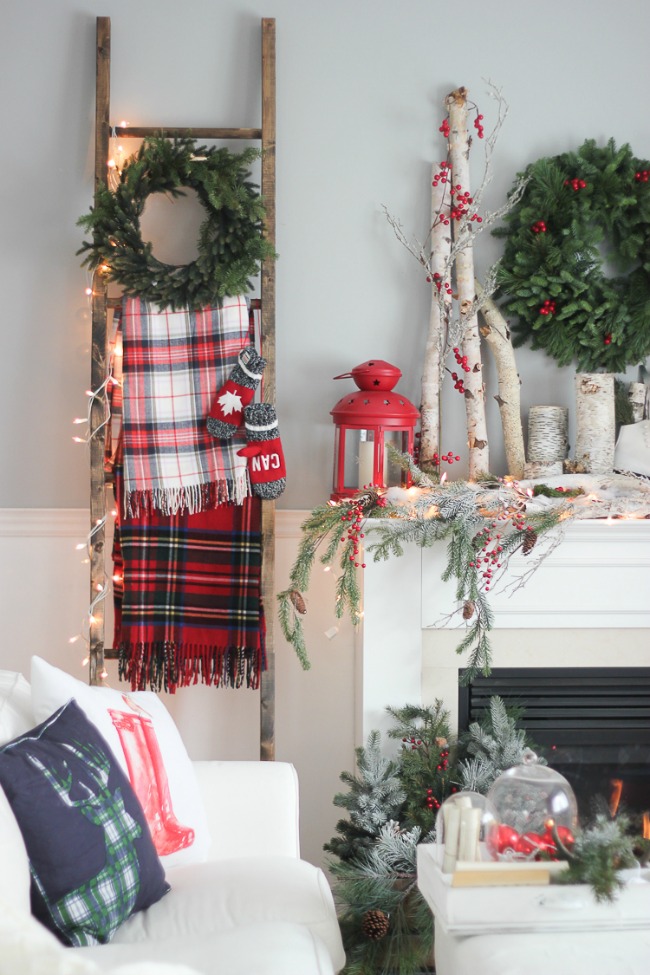 By the Fireplace
This master bedroom was decorated with quite a few Christmas touches- it is so worth looking at all the gorgeous photos and get some ideas from them.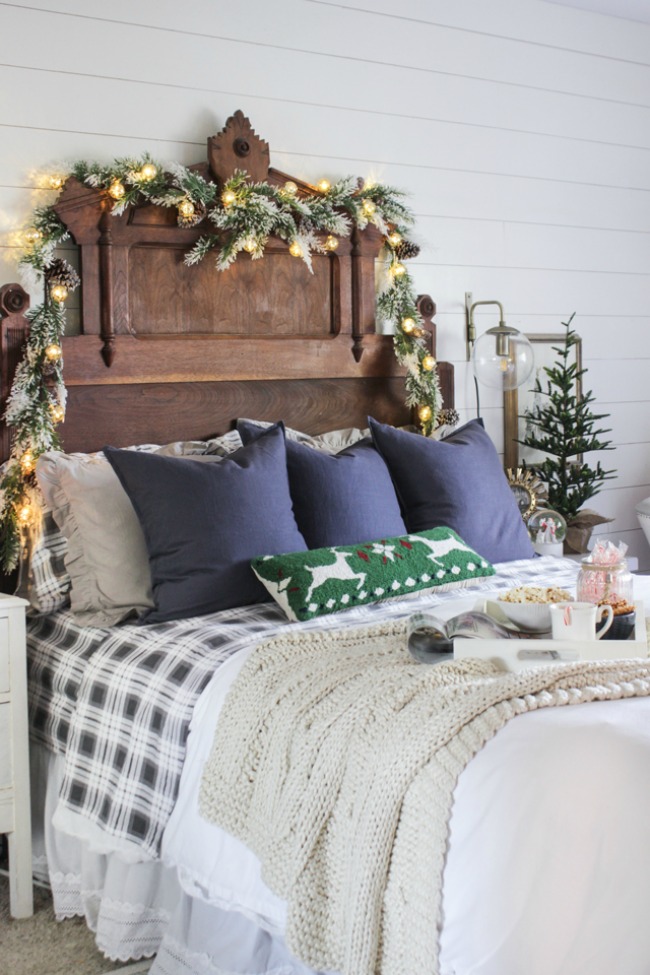 Christmas Bedroom
What to do with all the beautiful cards you get in the mail? Display them on a frame with chicken wire and a pretty wreath!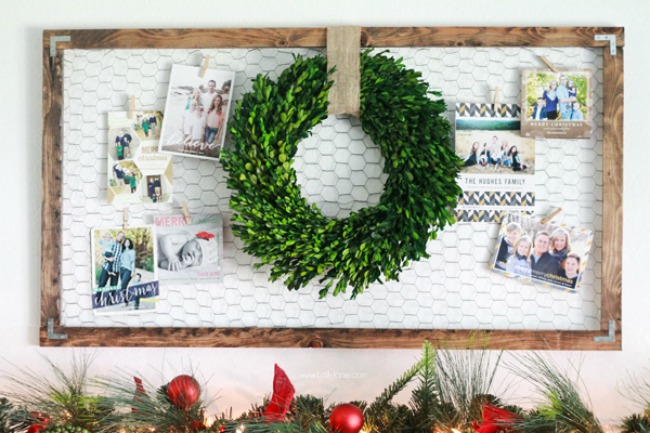 Christmas Holiday Card Display
All it takes is a few Christmas pillows a throw blanket and an inspired sign to transform that bedroom into a decorated space for the guests and holidays. You could even add a small tree if you have the room.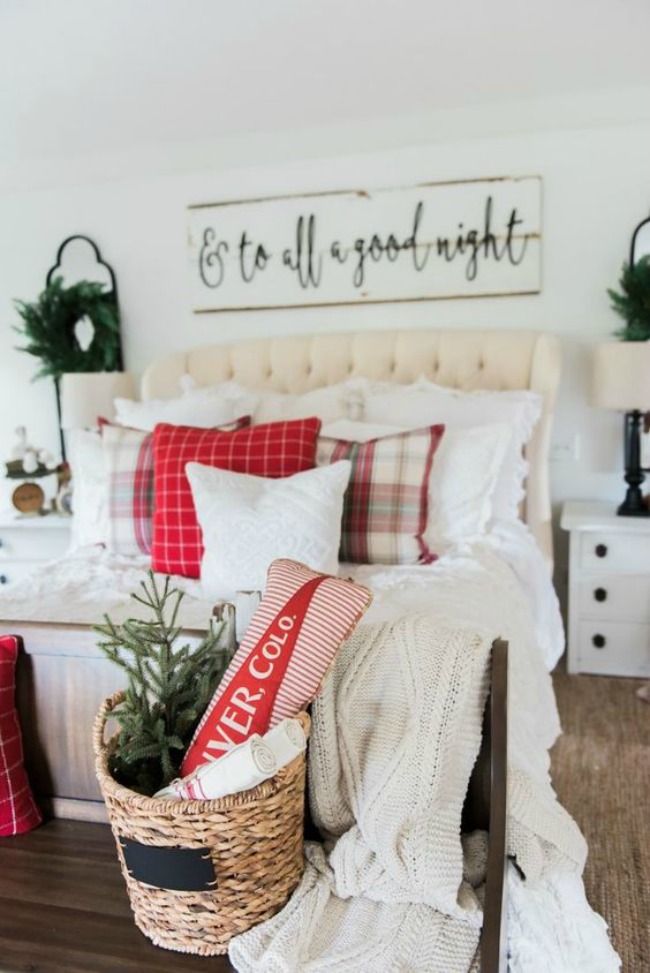 Christmas Bedroom
Light up a special area with some Christmas lights and a big sign. This gives a cozy lodge feel to the living room!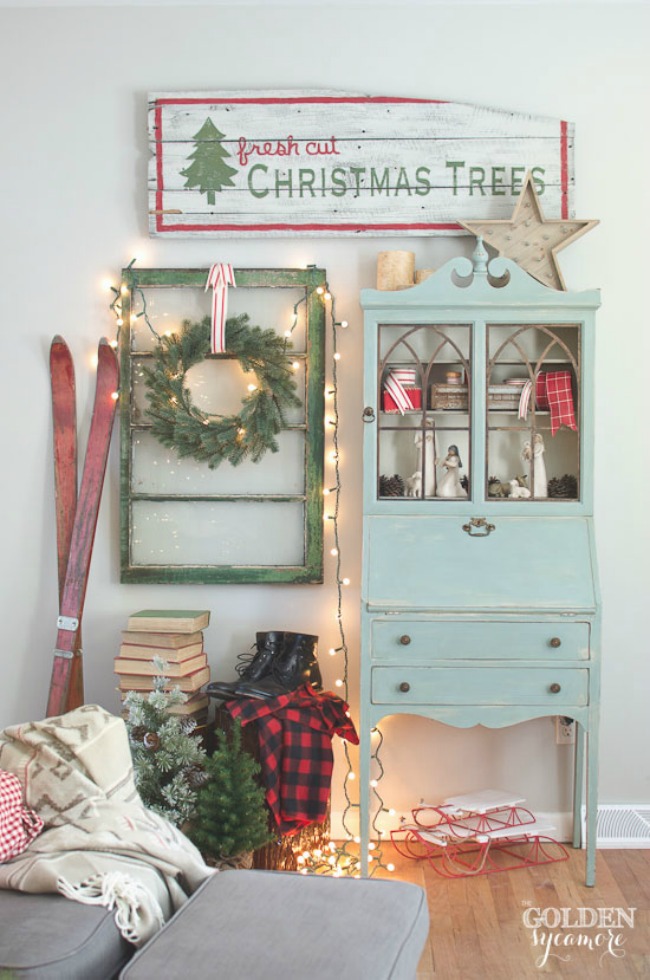 Christmas Living Room
How I adore this! Gingham check curtains, double wreaths, a small hot chocolate tray with goodies, and a gingerbread house on a cake stand!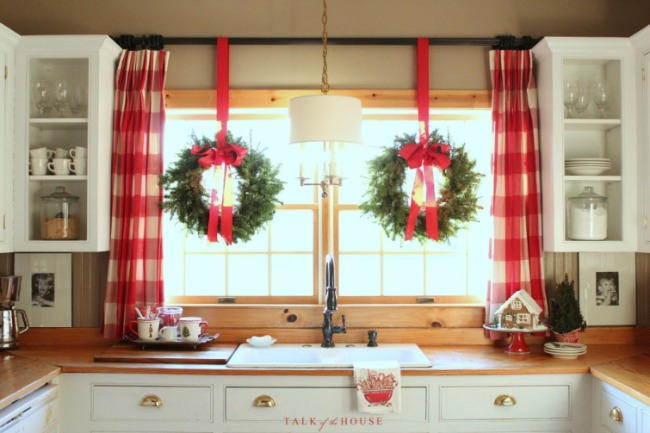 Christmas in the Kitchen
Give a little love to that staircase! This one is so beautiful with a bench below it and Christmas inspired pillows.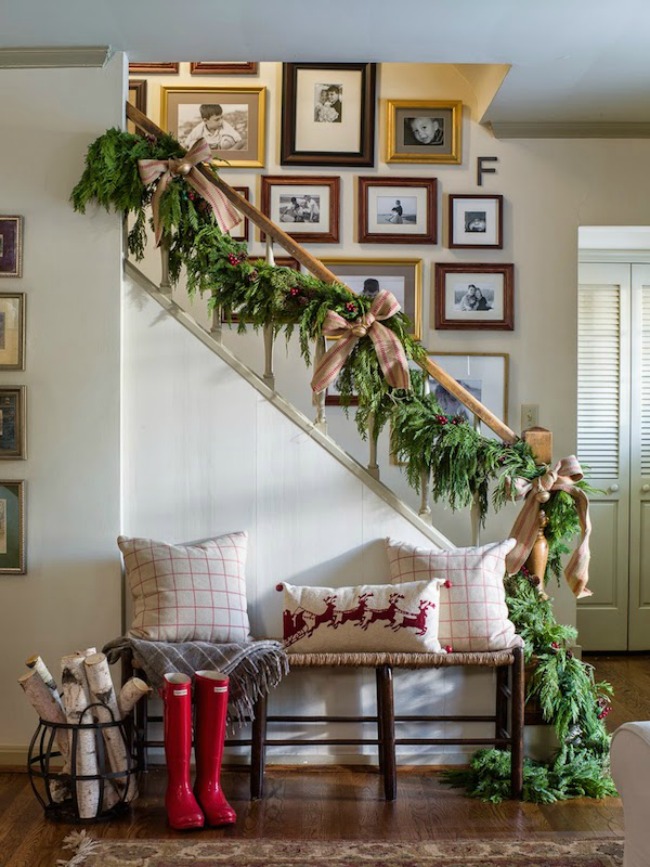 Christmas Staircase Decoration
This is one of the sweetest Christmas centerpieces I have seen! And I am loving the mason jar candles too!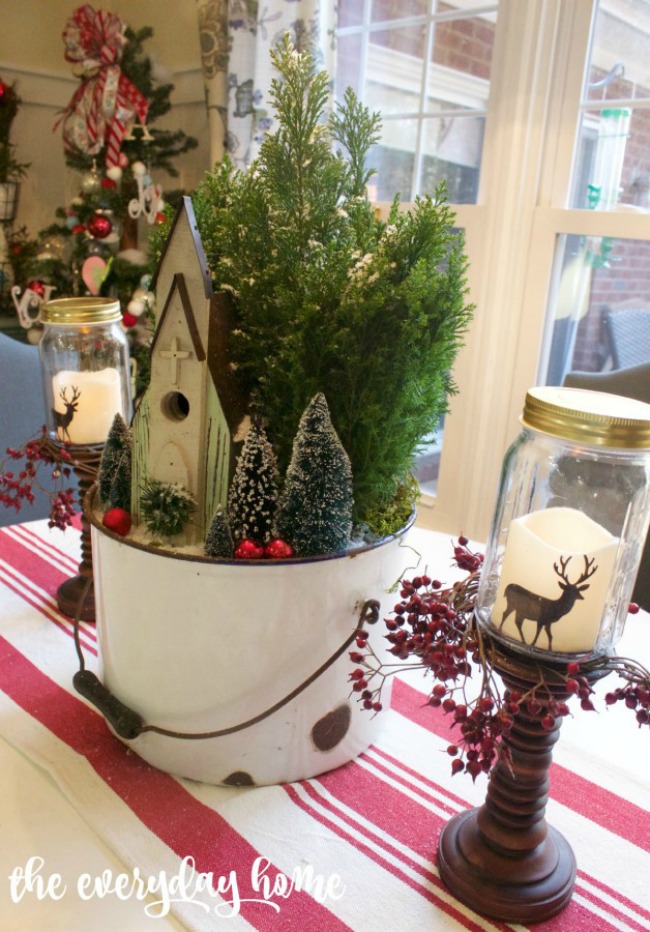 Church in the Woods Christmas Centerpiece
After your decorated front porch, your guests will see the entryway. Don't let it lack décor! Here's a fabulous one to get inspired by.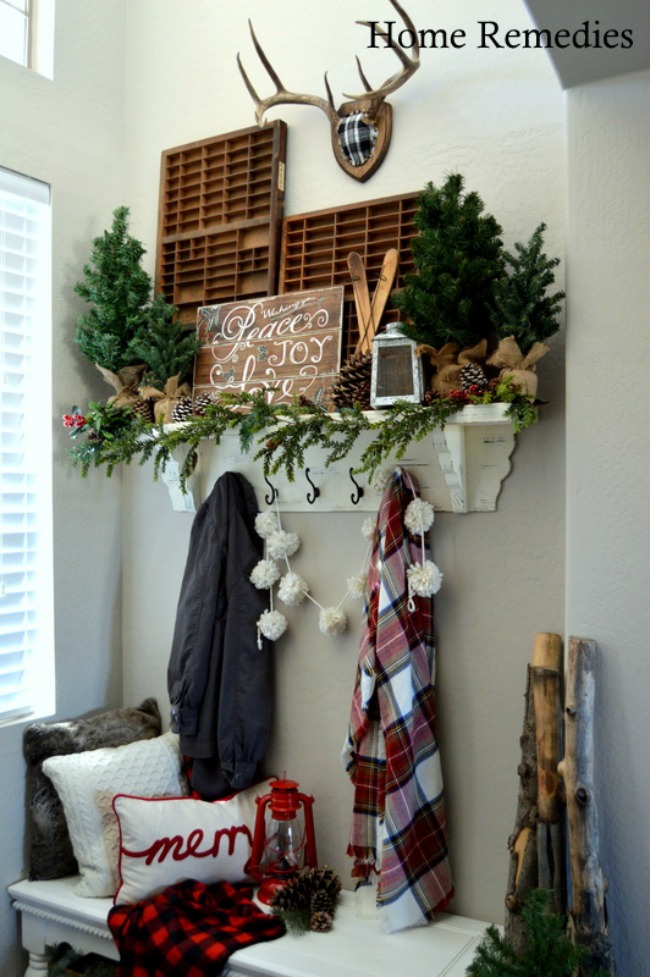 Cozy Farmhouse Entry
Doors aren't the only place you can hang a wreath. They look gorgeous on a decorated sideboard table along with a chalkboard and mini trees.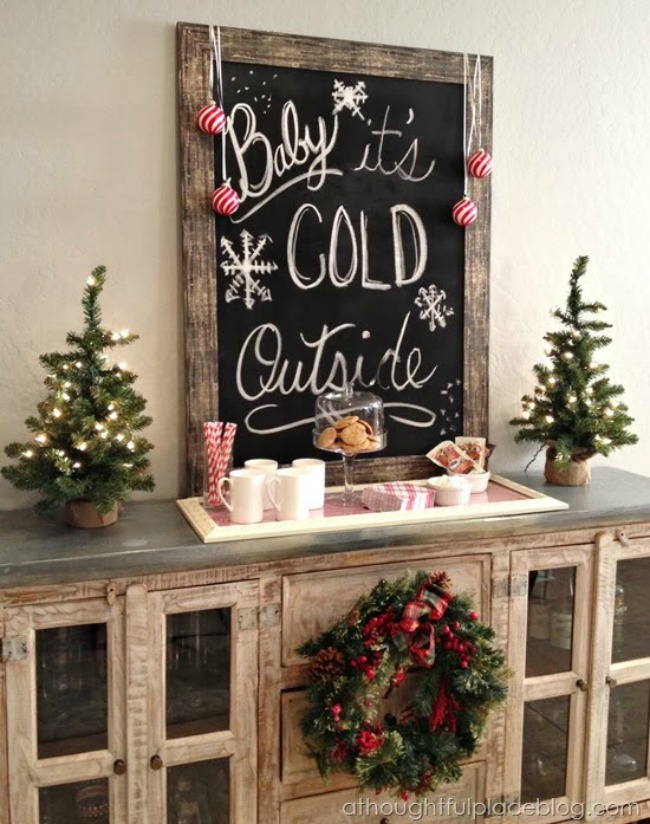 Decorating with Wreaths
I love the myrtle wrapped wreaths, and the sizes are perfect for hanging gift cards in the middle of them.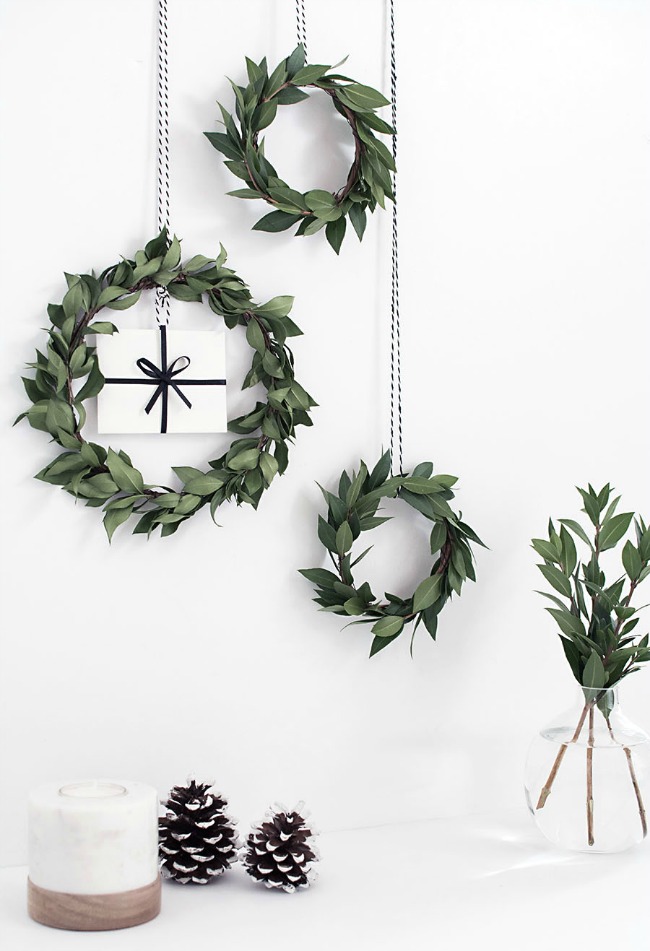 DIY Gift Card Mini Wreaths
I think it's a fabulous idea to have a Hot Chocolate Bar all ready to do for those unexpected guests, and for those who are invited over. It is the perfect way to warm up!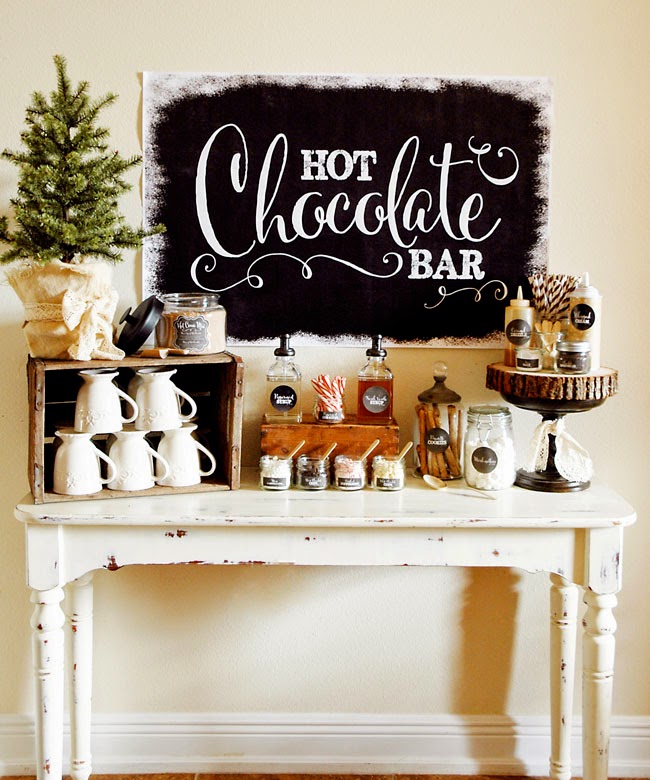 DIY Hot Cocoa Bar
This sign makes for the most gorgeous backdrop to a Nativity scene, the true meaning of Christmas.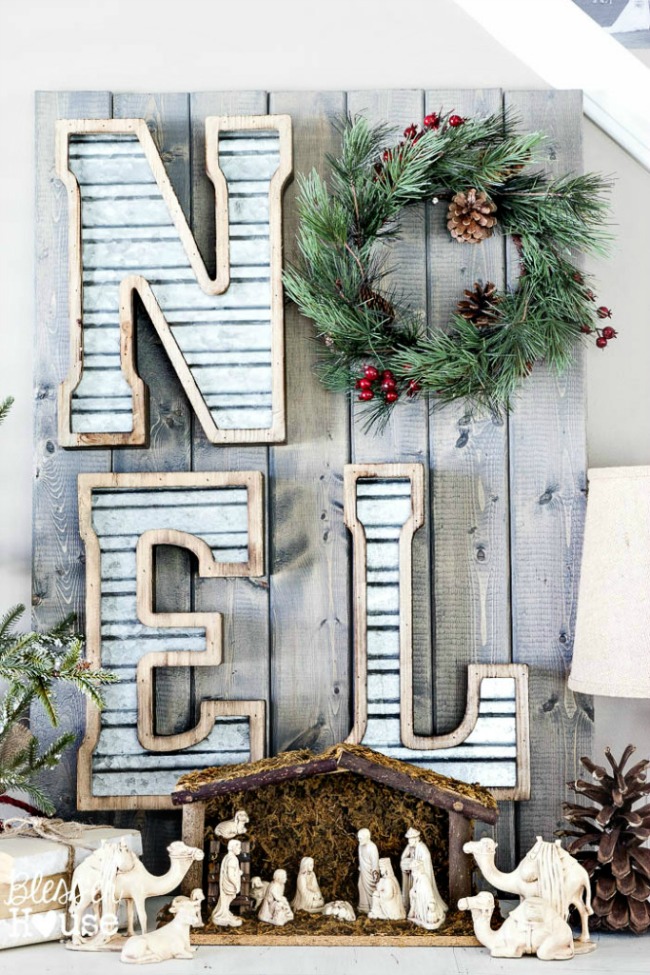 DIY Metal and Wood Christmas Sign
Let it Snow is always playing on the Christmas radio. Make this sign for your mantel or to hang on the wall.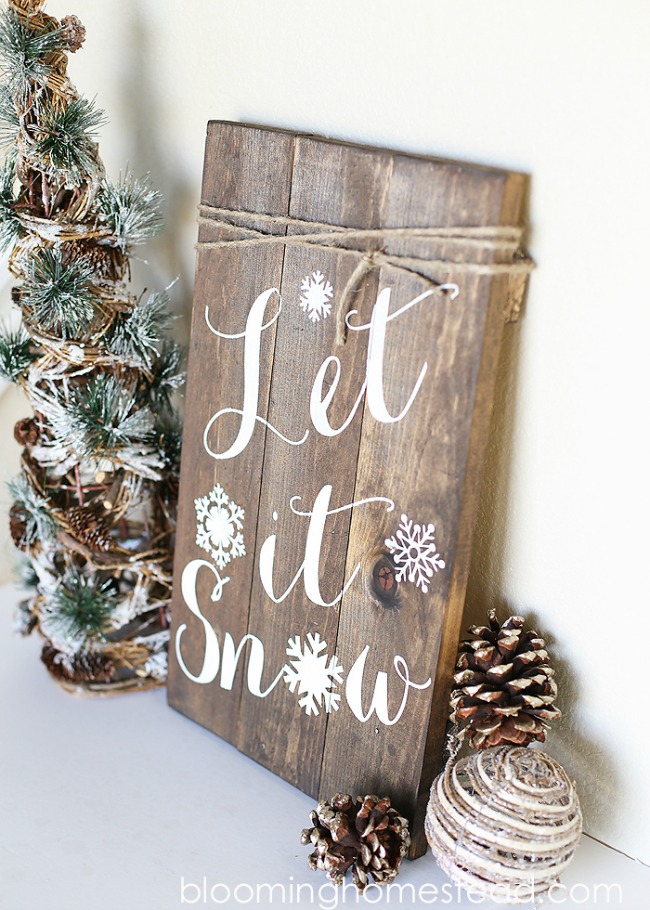 DIY Winter Woodland Sign
Adorn the doors of your home with gorgeous and aromatic evergreen garlands. It may be simple, but festive at the same time. You can always add a few berry picks or bows.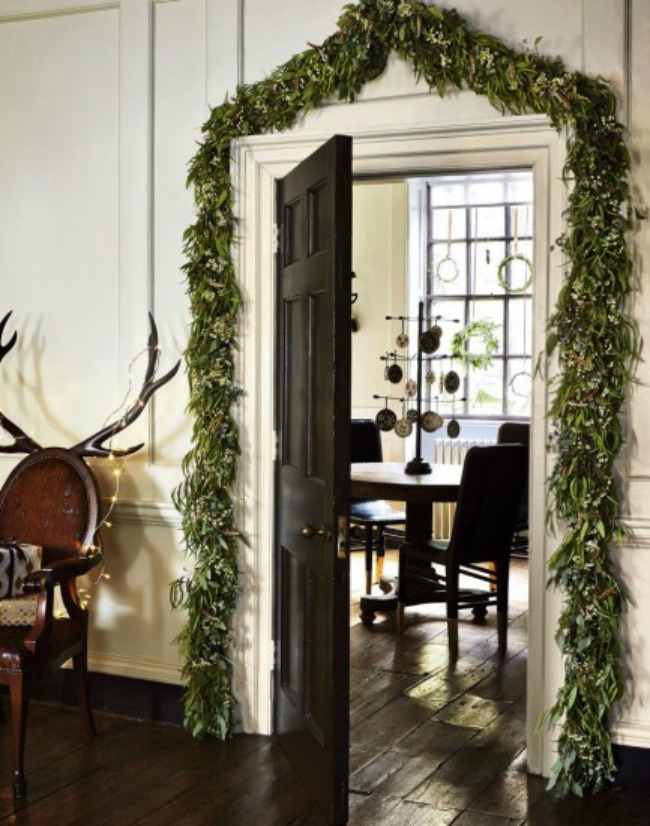 Evergreen Garland
This kitchen is full of little touches that lend way to Christmas. I am loving this centerpiece. Be sure to check out all the décor here.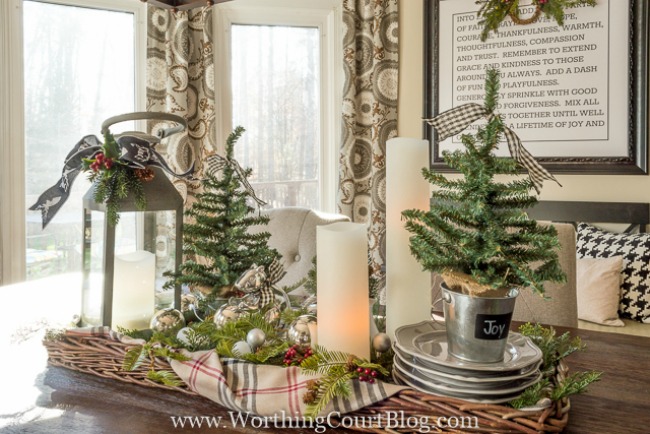 Farmhouse Christmas Kitchen
This is a beautifully decorated mantel with lots of delicate and rustic touches!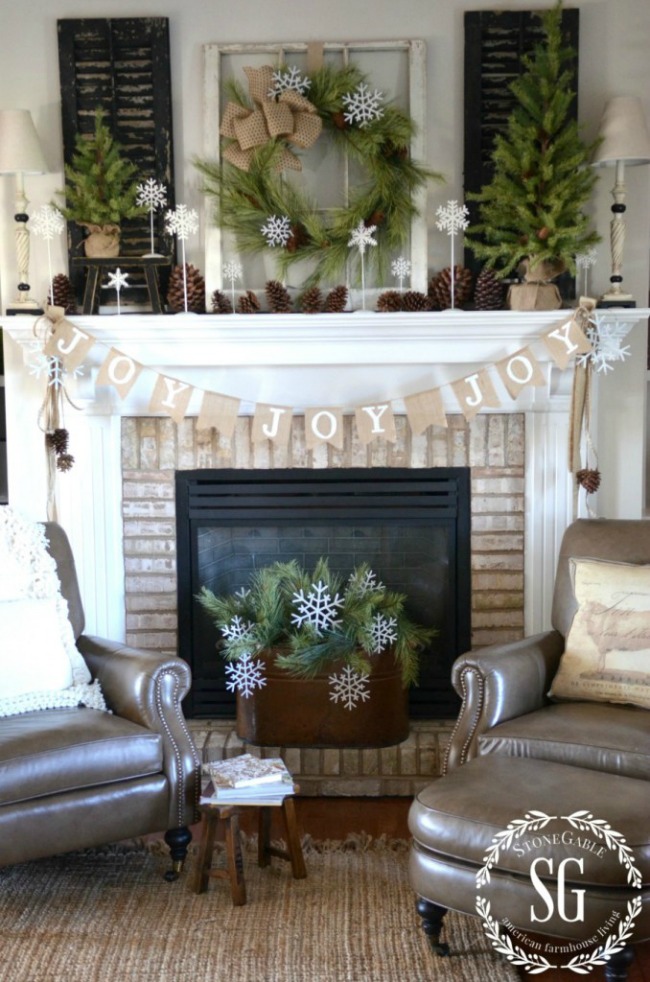 Joy Mantel
Those big signs on the front porches are amazing- check out how simple it is to make this one!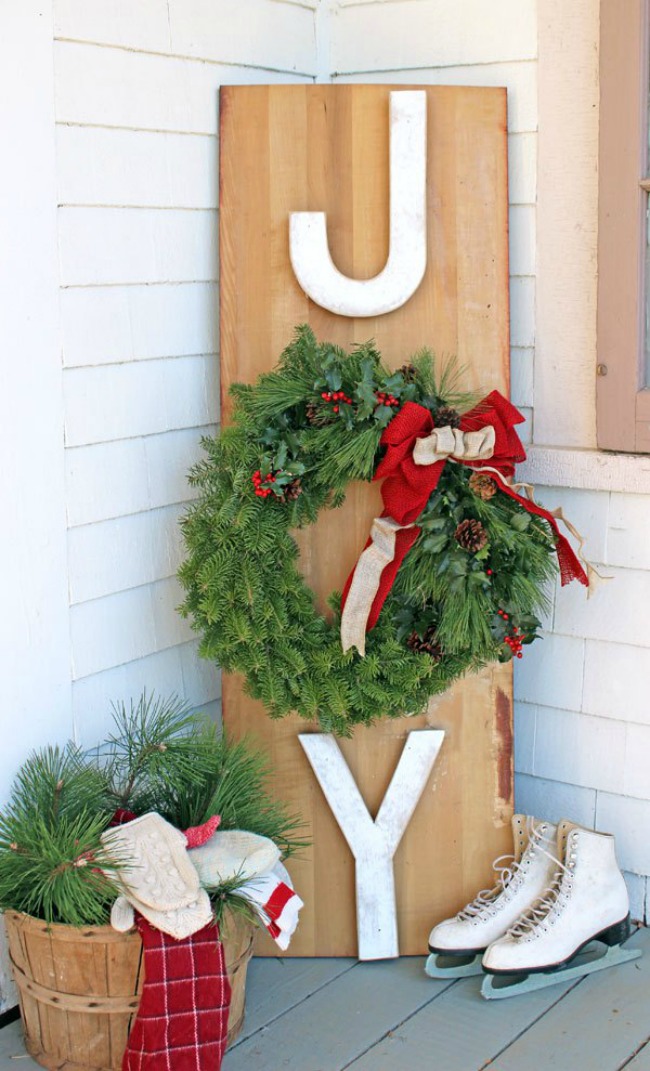 JOY Outdoor Wreath Sign
If you don't have a mantel or a specific place for your stockings, use a vintage ladder! This one looks perfect with a small greenery and berry garland.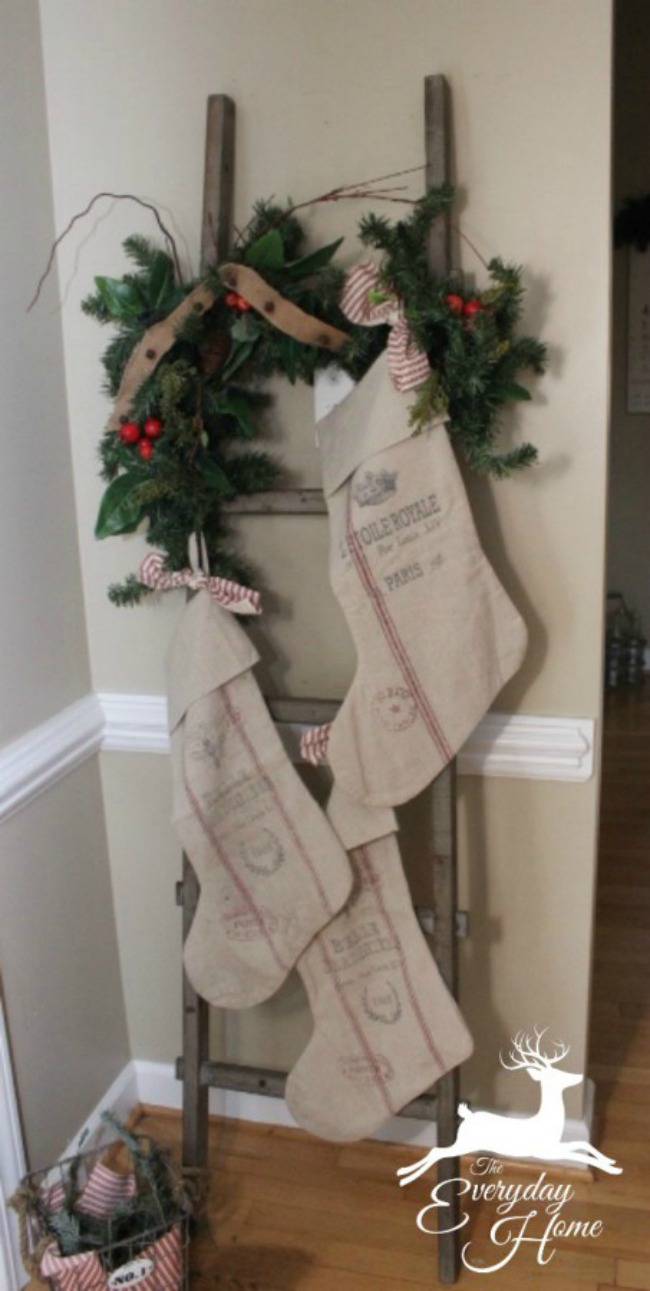 Ladder Stocking Holder
Pillows are one of the best things to decorate the living room with and you can repurpose any of your other pillows to do this!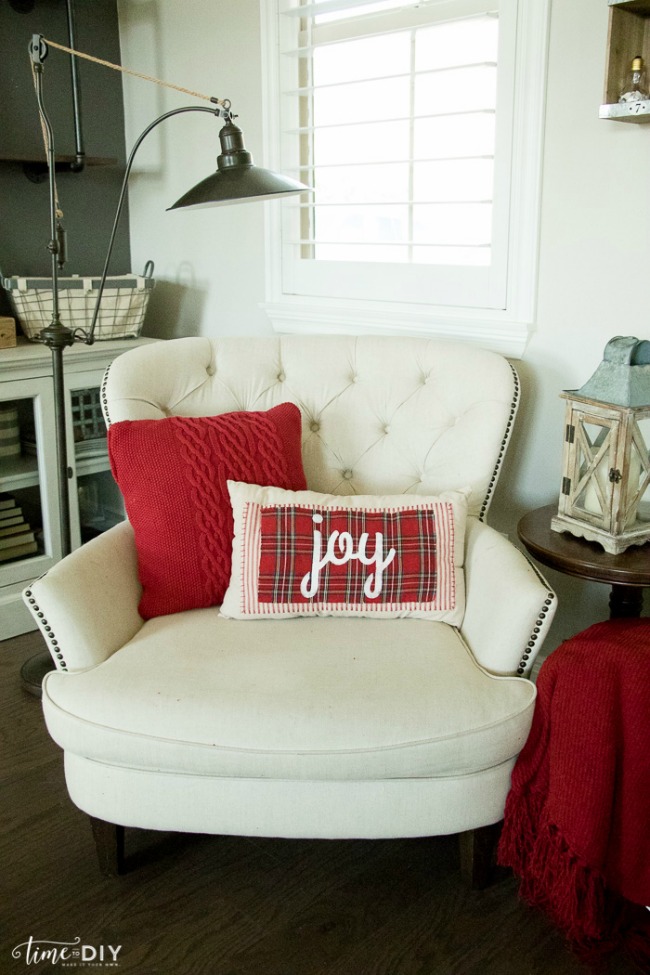 No Sew Christmas Pillows
I truly hope you find some amazing ideas from all this beautiful Christmas Inspiration!