I love summer.  Sleeping in, staying up late, quality time with family and friends, vacations. . .it just has an easy, laid back feel to it.  I was updating some of the decor in my guest room and wanted to capture that same feeling.  I found several items at Walmart that were exactly I was looking for.  Check out my coastal, beachy bedroom update.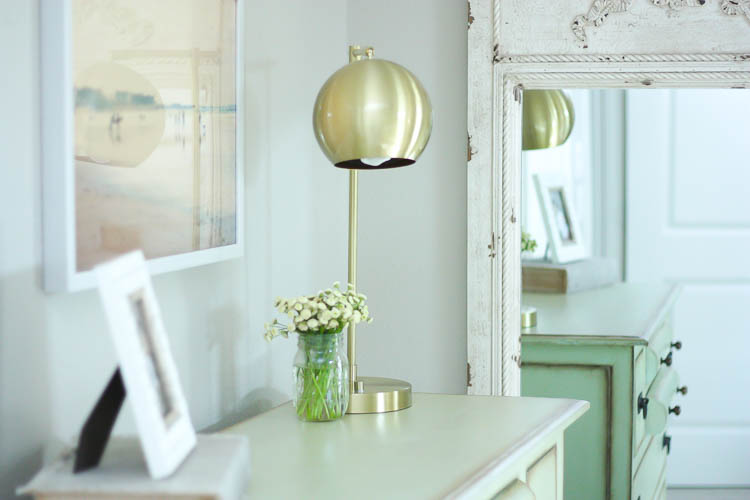 Yall know I am a huge fan of Walmart.  They have seriously stepped up their game over the last several years.  It has become one of my go-tos for everything from home decor to fashion. Walmart offers an amazing selection of beautiful, quality items at unbeatable prices and most things come with free 2 day shipping (when your order is over $35).  I love shopping online and they make it so easy with a HUGE assortment in styles to meet everyones taste.  I have shared some of my favorites from their Flower Home Line and their MoDRN Line previously.  In fact, the bedding from the MoDRN Line I used in my master bedroom (shown below) would also look amazing in a beachy/coastal bedroom!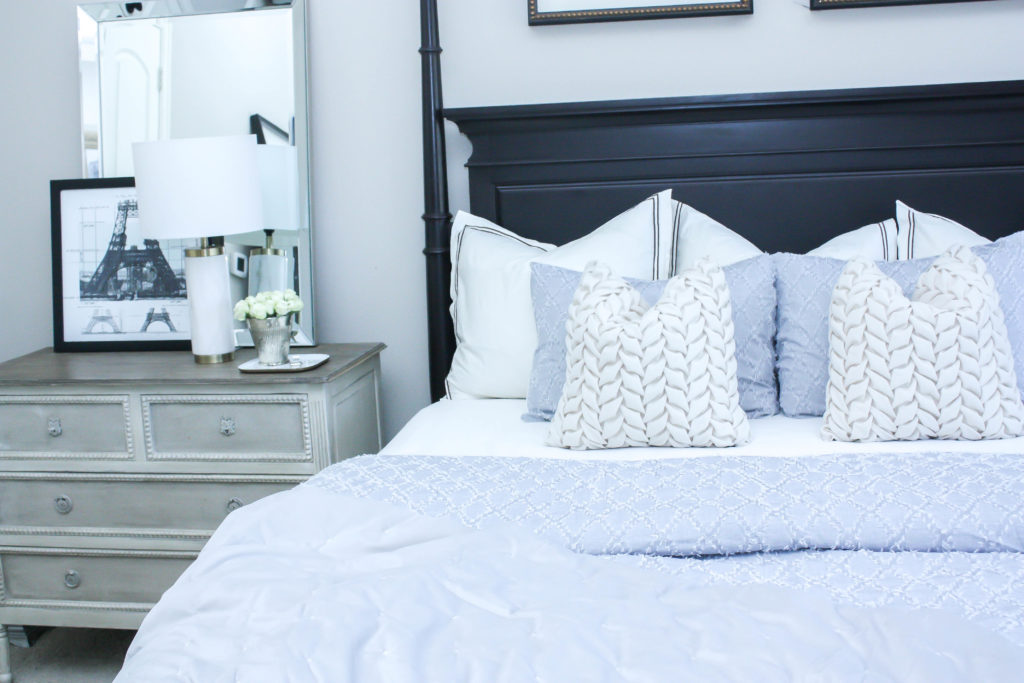 My guestroom didn't need a huge overhaul, but I wanted to add a few new touches.  Since I knew the general look I was going for Walmart's Shop by Style section was super helpful.  I could select from several different categories and there was a curated assortment to help narrow down my search!  I picked the Coastal style and then was able to shop by category or look.  They had 2 looks that were exactly what I needed.  Tons of items for a coastal bedroom and lots of beachy wall art options.
The first thing that caught my eye was this art print.  It was perfect.  The title was even called "Beach Life".  I loved the image, I loved the colors and the size went great above my dresser.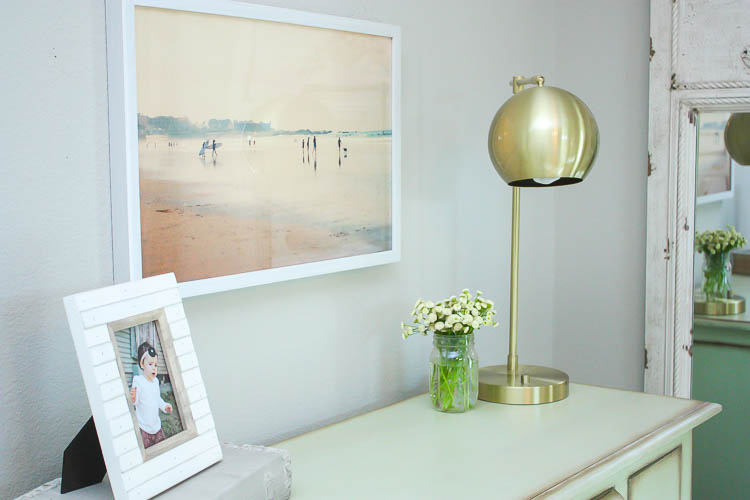 I needed to add some new lighting in this space and this gold lamp was a winner.  It comes in other finishes, but I loved the gold.  the head is adjustable and it even came with a bulb!  Last thing was this adorable frame.  I loved the mix of distressed white planks and beachwood.  It added texture, but was still neutral.  This frame comes in several different sizes!  See them all HERE and check out the amazing reviews!  I finished off the space with some pretty flowers in a mason jar!  Easy peasy!
Another amazing find was this large boat basket.  It came in a set of 2 and was such a great deal!  You get 2 for the price of 1 anywhere else!  The weave, the shape and the handles are all gorgeous! They also have this pair of baskets that I love for only $17.99!! I like to add extra blankets in baskets because I think they look cute and they are functional.  I want my guests to have access to as many blankets as they need.  This cute striped blanket had a pretty weave and I loved the fringe!
When updating a space you don't have to go crazy.  Just a few simple changes can transform the entire feel of the room.  I like to change it up and keep it interesting.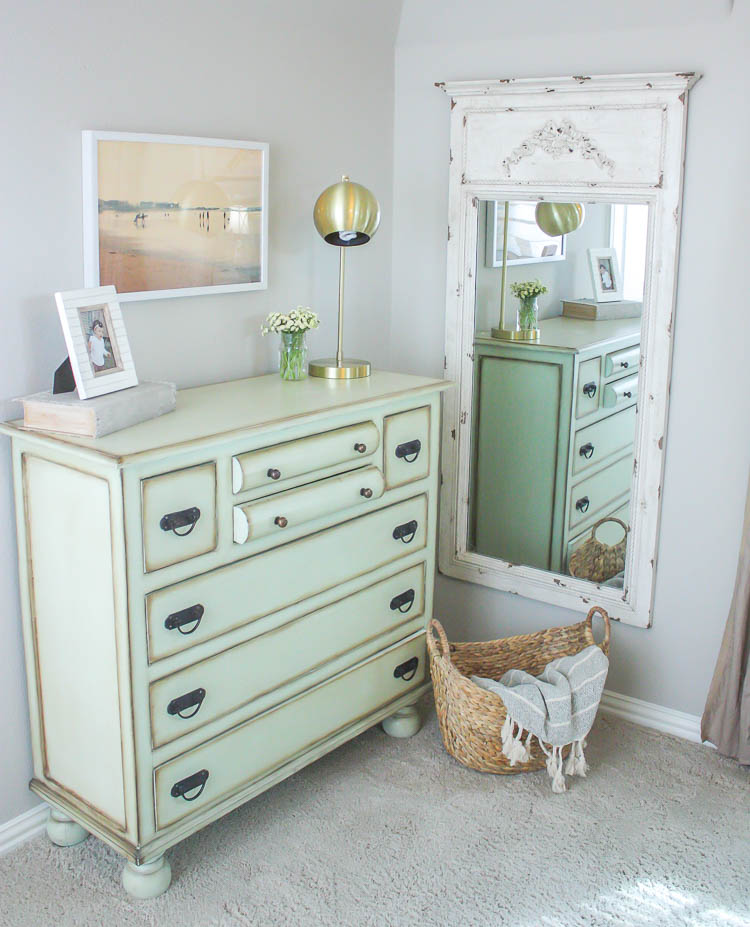 How often do you change up your decor?  Is it constantly changing or do you finish a space and keep it like that for a long time?  These items I shared would look great in many different style spaces.  That lamp, basket and blanket are completely universal!  I like buying decor that can be mixed and matched and moved to other rooms if I decide to change things up!  These are all great staple pieces.  I also shared some great staple pieces recently in my BUDGET FRIENDLY HOME DECOR post that would go great with these items!  Hope you found some things you love in my coastal, beachy bedroom update!
SHOP THE LOOK:
(CLICK PHOTOS BELOW TO SHOP)

SHOP MORE COASTAL HOME DECOR I LOVED
(CLICK PHOTOS BELOW TO SHOP)

Thanks to Walmart for sponsoring this post. All opinions here are my own.  This post contains affiliate links…if you purchase I may receive a small commission.  Thank you.