Yall know I am a girl who loves a deal, but one of the secrets to my decorating is picking key pieces that really make the room.  Those pieces where friends walk in and go…WOW!  You can decorate with lots of budget friendly items, but when you have a signature piece it brings the entire room together and make everything look more expensive.  This is my philosophy on everything. You have to know when to skimp and when to invest! Today I am going to share some amazing statement pieces that would transform any home and give it a real WOW factor! (Many of them are on sale!)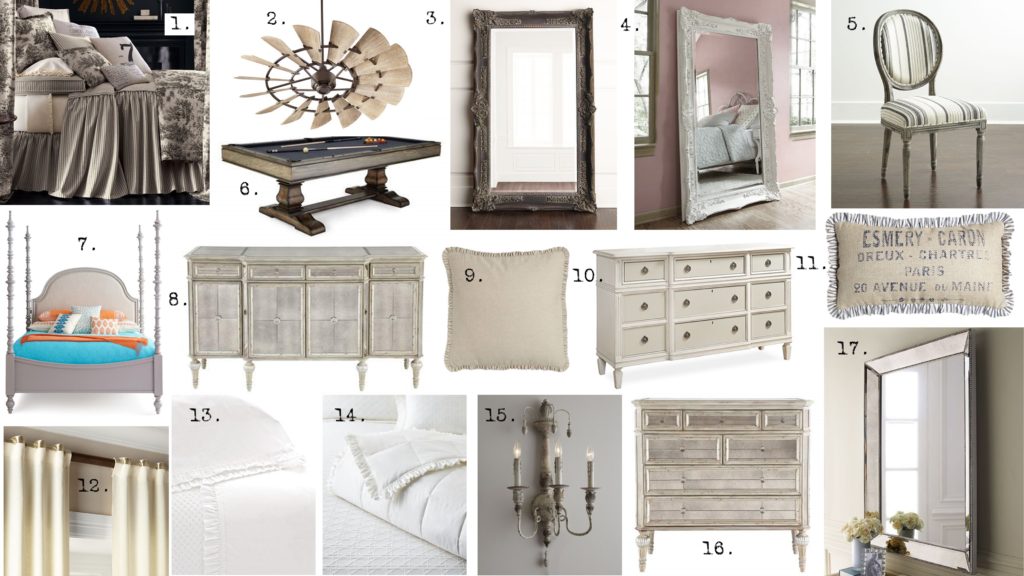 When I am looking for statement pieces one of my go to places is Horchow.  They offer incredible style, quality and customer service.  You know when you purchase something at Horchow you are making an investment in something that will not disappoint.
Statement Pieces
 I love love French Laundry.  They offer the most beautiful, comfortable bedding and I think this set would be stunning in a bedroom!  You can mix and match and pick the pieces that you love to create a beautiful custom bed.  We all spend a lot of time in bed so it might as well be stunning…and comfy!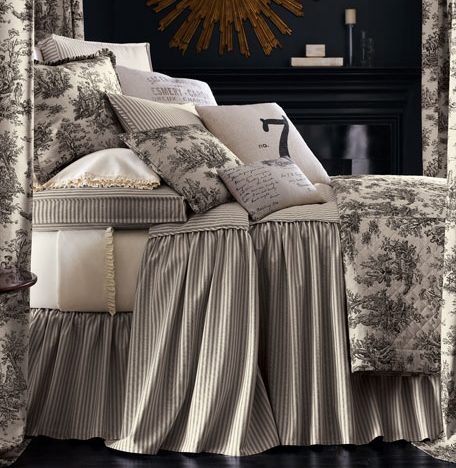 2. How amazing is this windmill fan?  Not only is it cute, but it puts out lots of air.  I don't normally fall in love with fans, but this is an exception!  I would love to have this on my patio!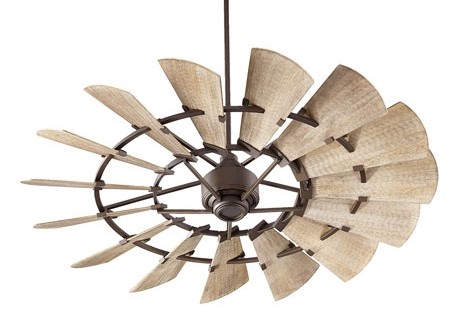 3. OMG this mirror!  I die!  I mean, how stunning is this.  Can you just imagine this in your room?!  First of all, I love leaning mirrors, but the style and detail on this are just incredible!  Its 42″ wide and 68″ tall….AND it is on SALE right now!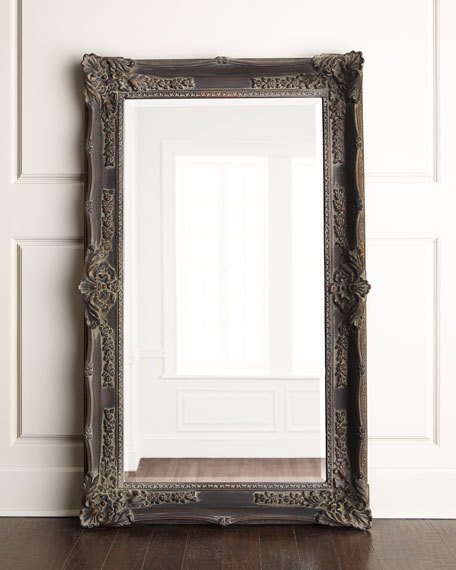 4. The same mirror as above, but in white!  I need this mirror in my life!  This antique inspired mirror would make any room!  The ultimate statement pieces….it is also on sale!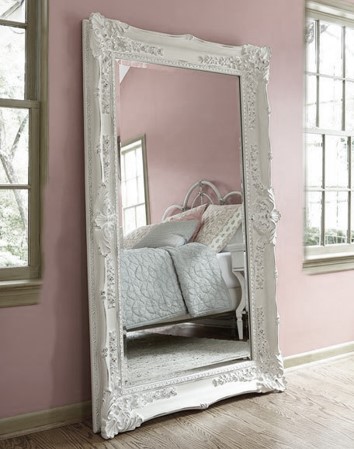 5. How great are these chairs?  The birch frame with nail head trim adds tons of character and the grain sack inspired fabric completes the look!  These are on sale right now!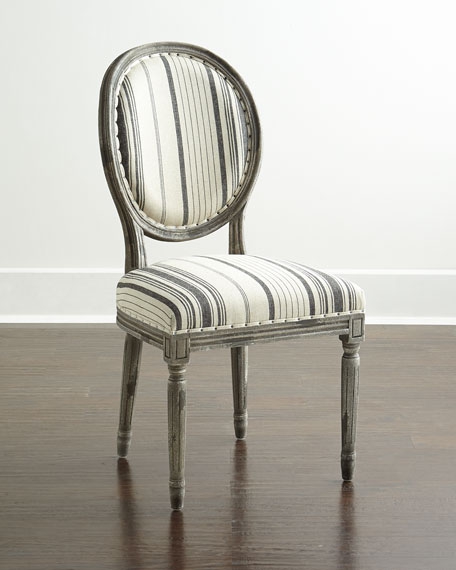 6. Most amazing pool table I have ever seen.  This is a definite splurge, but WOW!  This beauty looks like a dining table with its incredible pedestal base!  This is something women would definitely approve for the man cave!  It also converts to a ping pong table that is equally stunning.  We have a pool table/ping pong table in our home and I think it takes away from the room….this one most definitely adds to the room!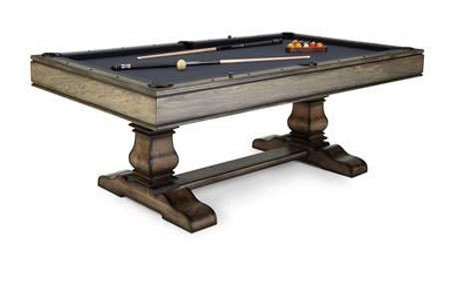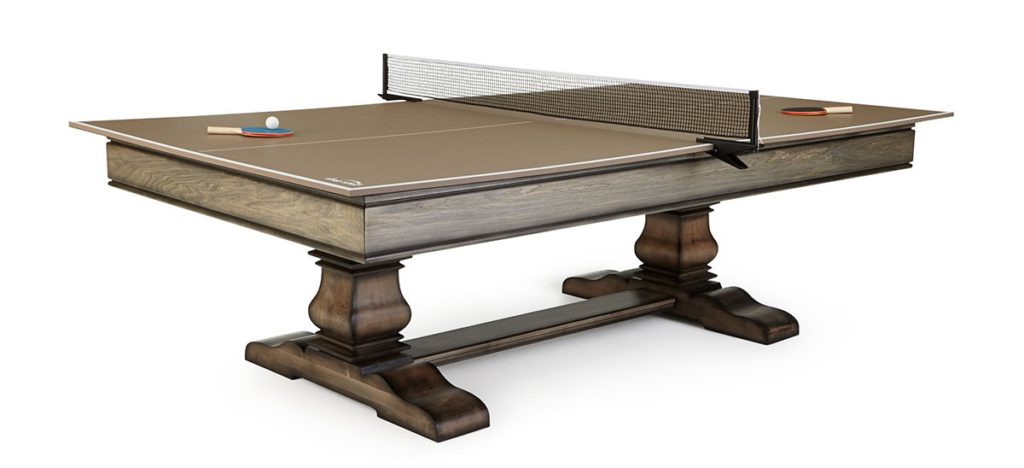 7.  This bed is so beautiful!  I love the posts, the upholstery and the nail head details.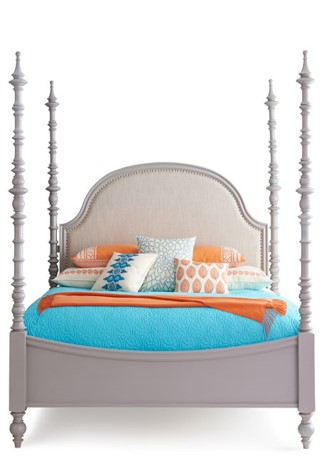 8.  Mirrored furniture is so timeless and goes with any room.  This buffet has tons of storage and the mirror and silvery accents make this piece shine!  These pieces really make a room feel larger.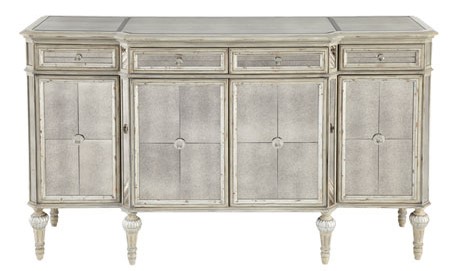 9.  Ruffle boxed shams are my absolute favorite.  It is hard to tell from the first photo, but the boxed sham is actually wide on the sides too….like a box (see 2nd photo).  These look so beautiful on a bed and really have a custom look!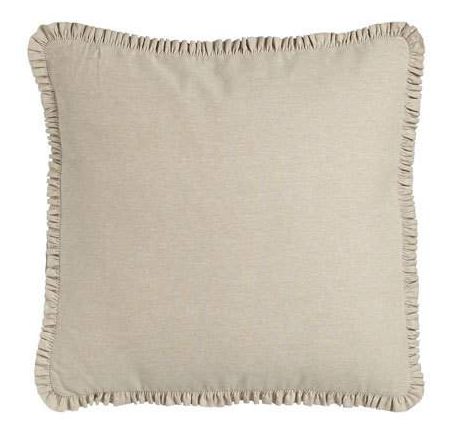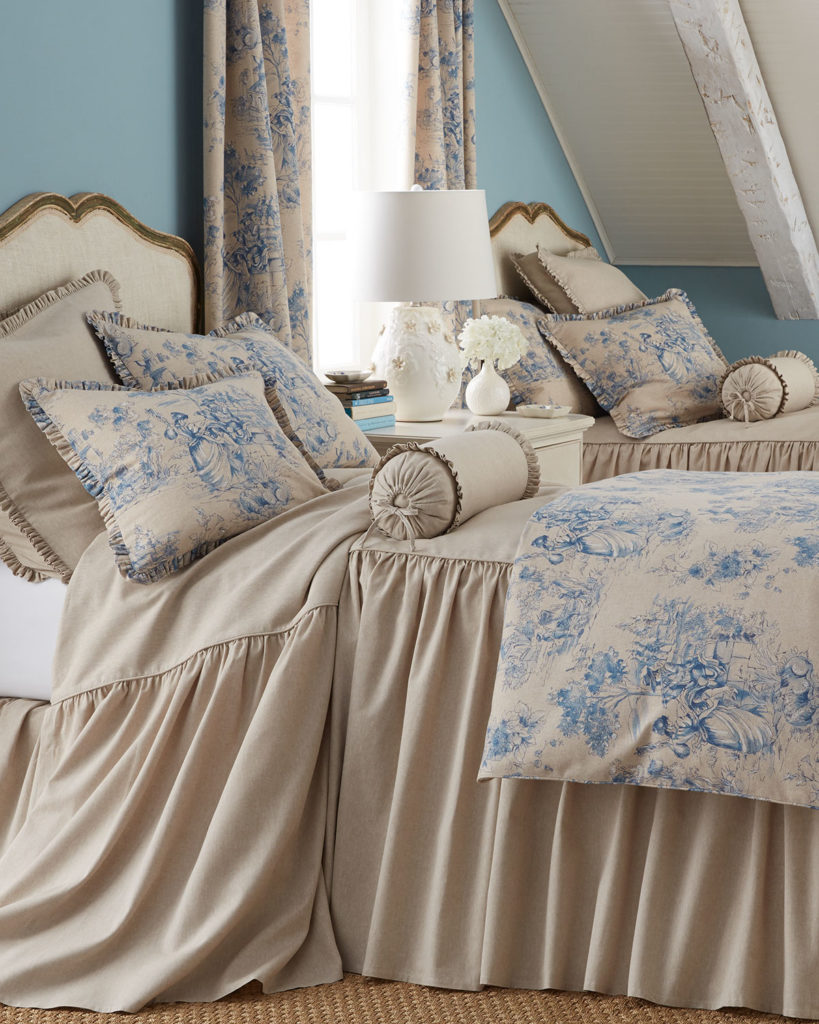 10.  I just love this dresser.  The finish, the antique key hole features, the size….it is perfect!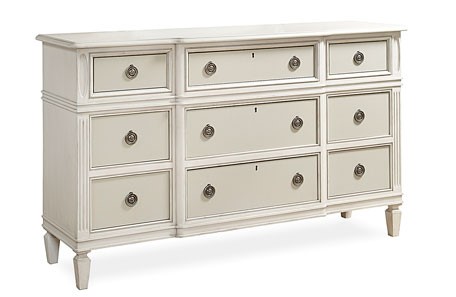 11. Farmhouse Pillow LOVE!  This has all the details to make it the cutest pillow ever!  Ticking Stripe Ruffles, nubby cotton, down fill, french writing and oblong!  All things I LOVE!
12.  I have never seen curtains like this before and I am in love.  They take simple linen curtains and add a pop of metallic to the top for that extra statement!  Comes in several colors and lengths!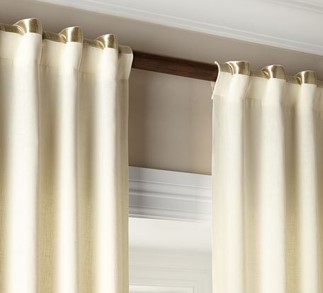 13. Pinecone Hill white ruffle sheet set.  Comes with flat sheet, fitted sheet, and 2 king pillowcases.  I lay on my sheets every night so I want to love them.  These are beautiful and cozy!  I love a classic white with a fun ruffle!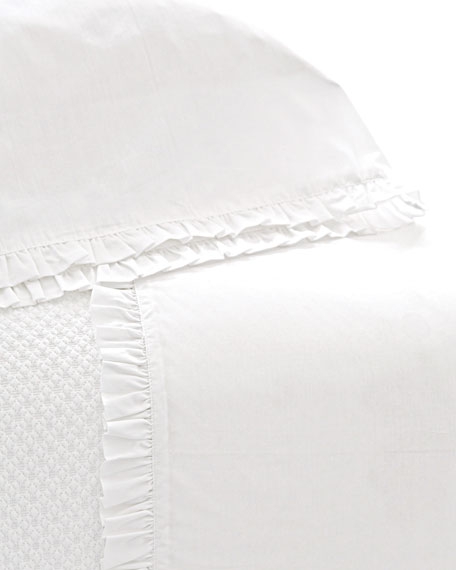 14. White Ruffle Down Blanket!  YES YES YES!!  I love sleeping with a down blanket, but they are kind of plain….this one adds character with the adorable ruffle!  I think I need this in my life!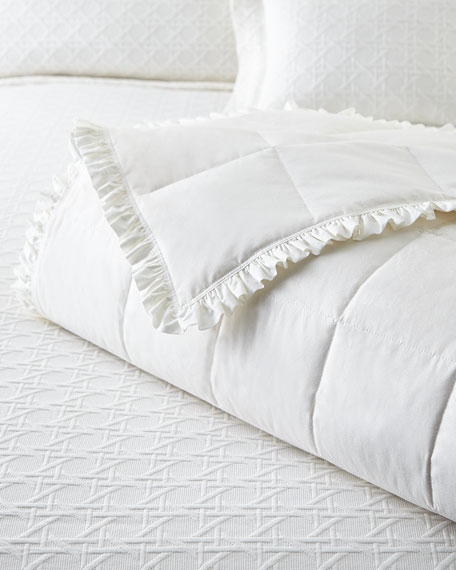 15.  How amazing is this sconce?  It is hand painted with stunning detail! Lighting make such a statement in any home!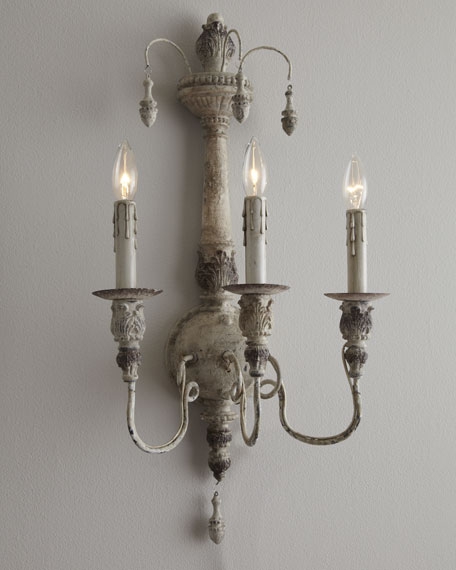 16. Beautiful Mirrored Chest.  This piece is an adorable accent piece with great storage and style.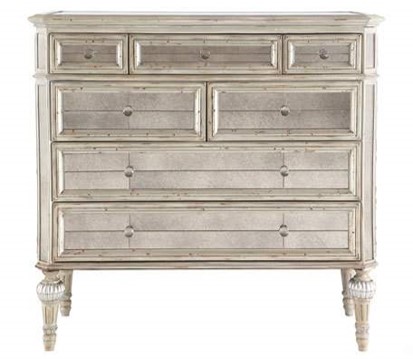 17.  Antique Beaded Mirror.  I have 3 of these mirrors in my home!  I just love it!  I have it in the dining room, and as my bathroom sink mirrors!  It is simple with just the right amount of detail!  Can be hung vertical or horizontal. The angled parts of the mirror are antique silver.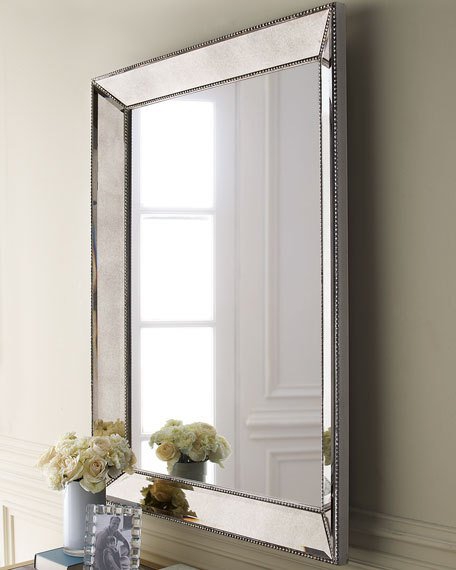 I hope you found some piece you love to help add that extra something to one of your rooms!
SHOP THESE STATEMENT PIECES BELOW

iF YOU LOVE WHAT YOU SEE PIN THESE FOR LATER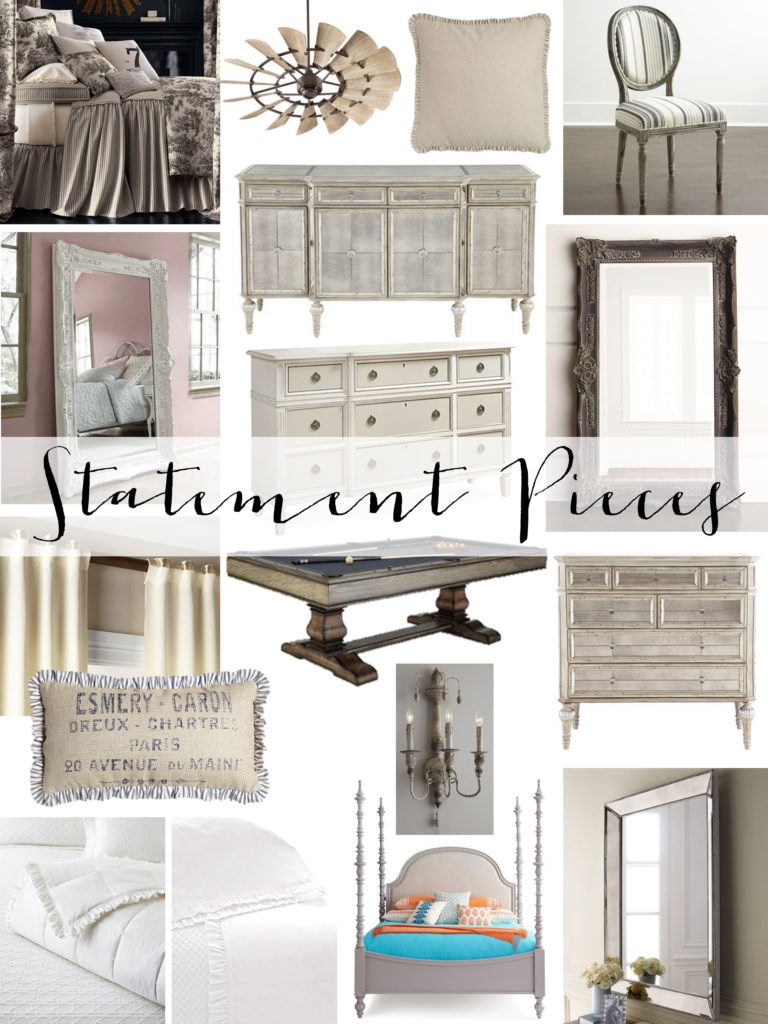 I am so excited to team up with Horchow on this post.  All opinions are my own.  I only share items I truly love with my readers!  This post contains affiliate links.  If you purchase I may receive a small commission.  Thank you.