My kiddos love making jack-o-lanterns each year.  It is a super fun family evening!  We carve them, eat a spooky dinner and then watch a Halloween movie!  While the kiddos love it my hubby gets stuck with the actual carving and that part is not always the most enjoyable!  This year I am so so excited to have discovered Pumpkin Punches.  It is by far the easiest way to make a jack-o-lantern.

Pumpkin Punches comes with 31 different facial features so you can mix and match and create the exact look you want.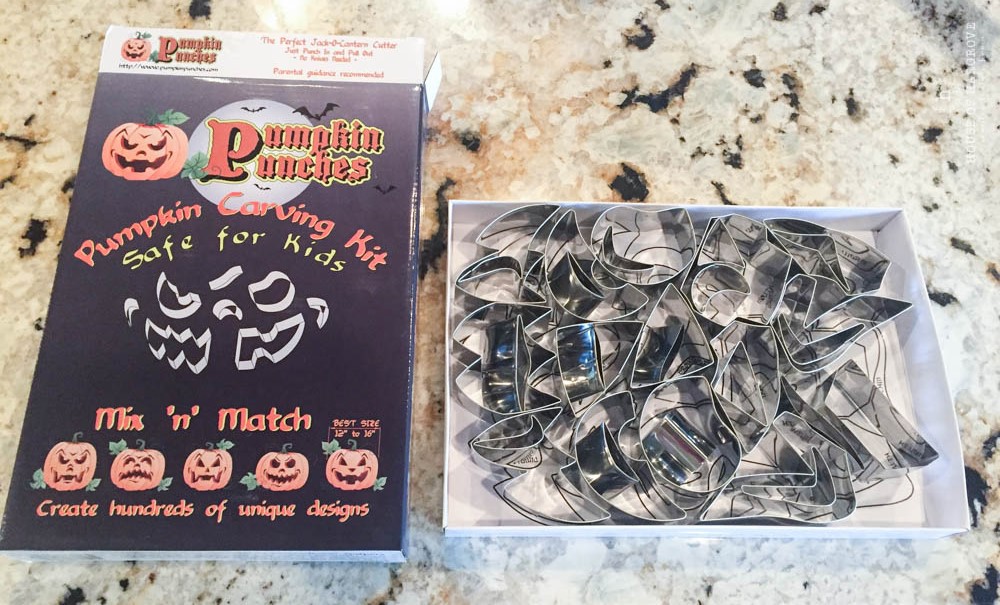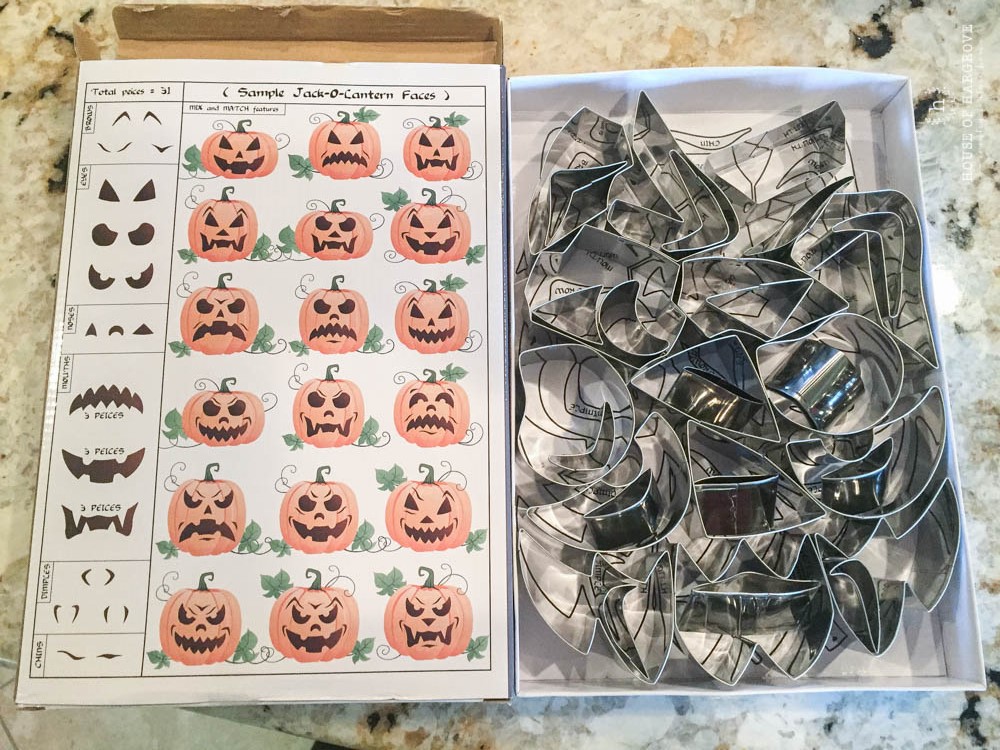 Here are the 2 designs we picked for our pumpkins!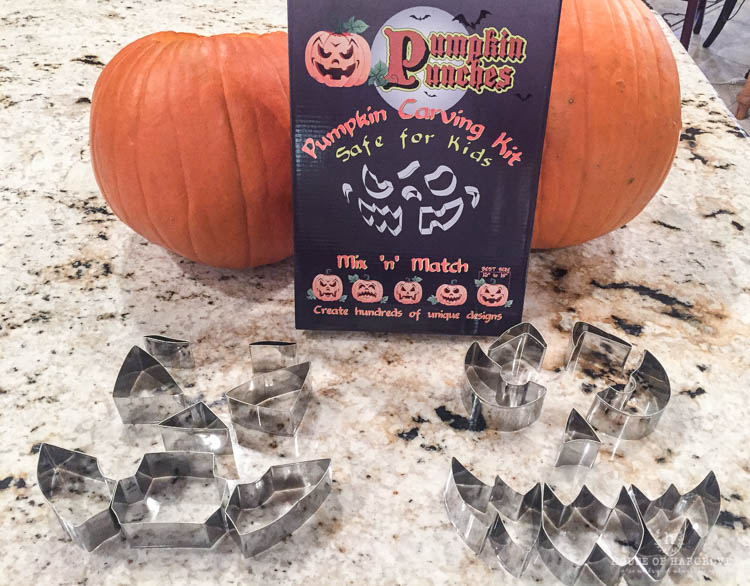 Then it is super easy…clean out your pumpkin like normal, then arrange the metal pieces (kinda like cookie cutters) on the pumpkin and use a rubber mallet to push them through the pumpkin.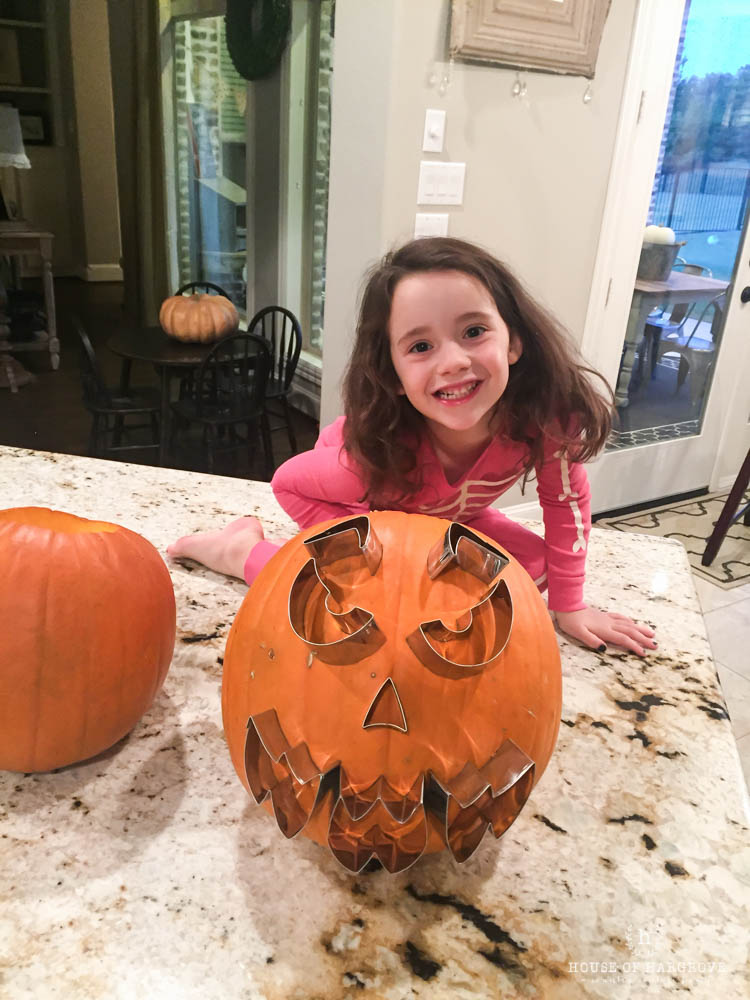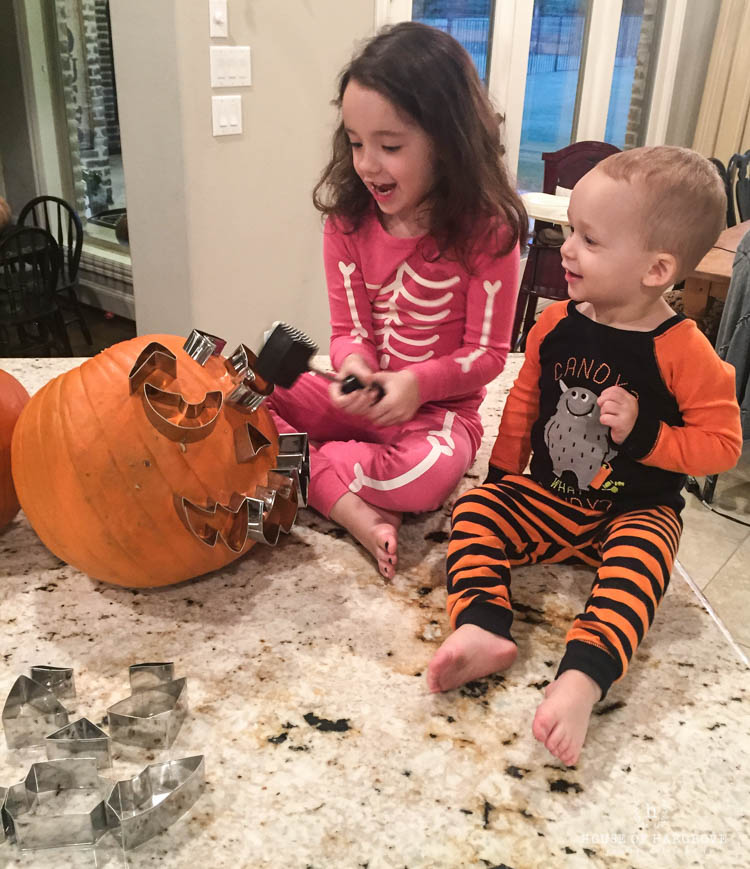 Braden wanted to help too!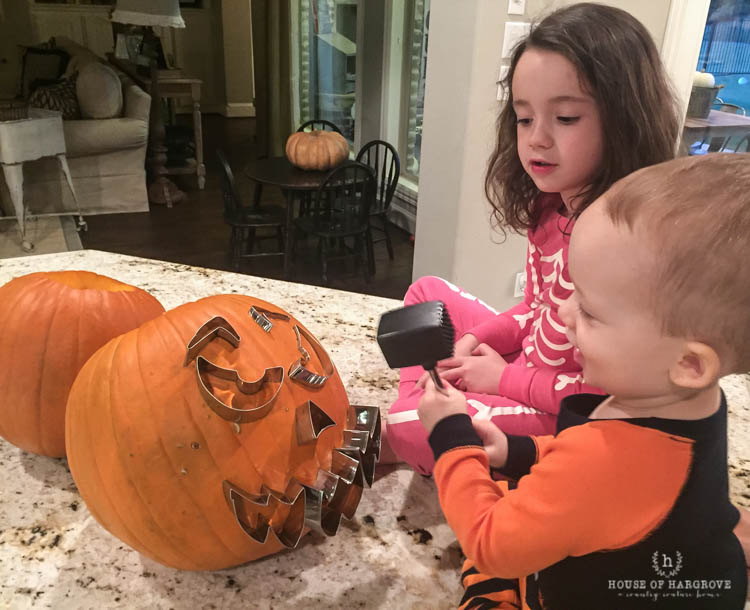 It was quick, easy and my daughter loved that she could do it too.  Typically she just watches Daddy carve the pumpkins, but this year she got to help and she thought it was the best!  The faces are so clean and precise.  Then you just wash the punches and they can be used year after year!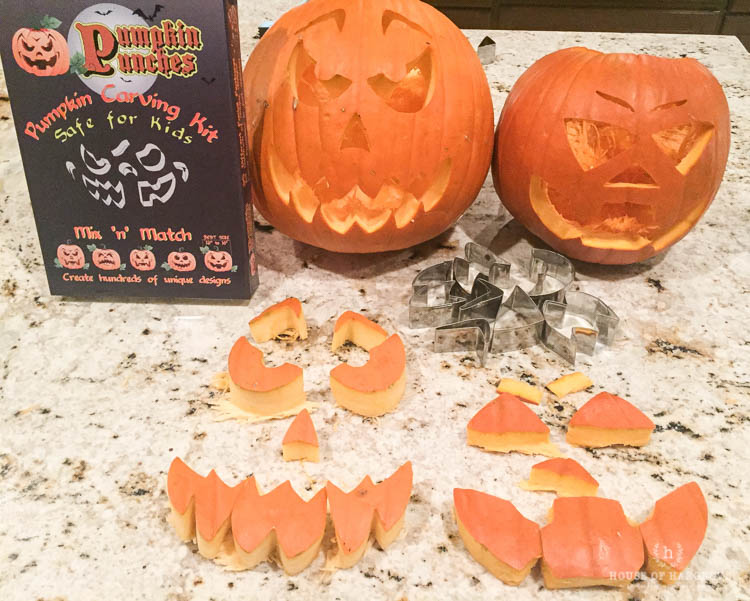 Here are our jack-o-lanterns!  They are by far the best ones we have ever had!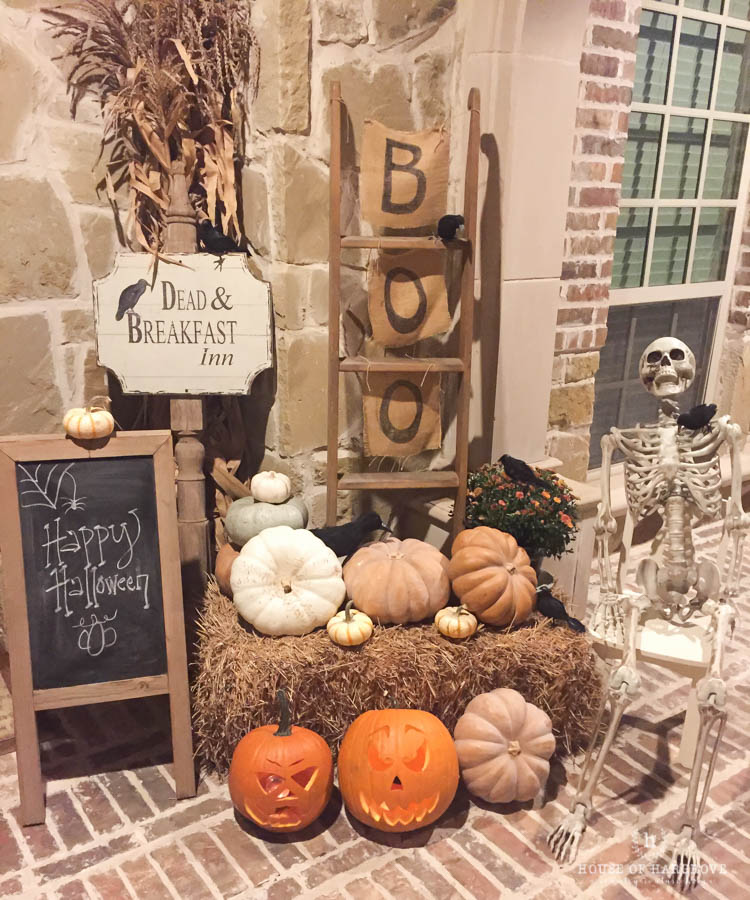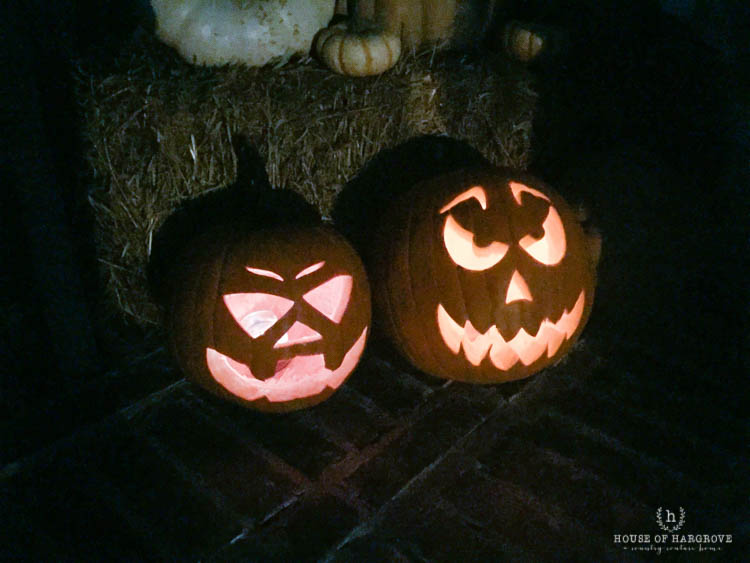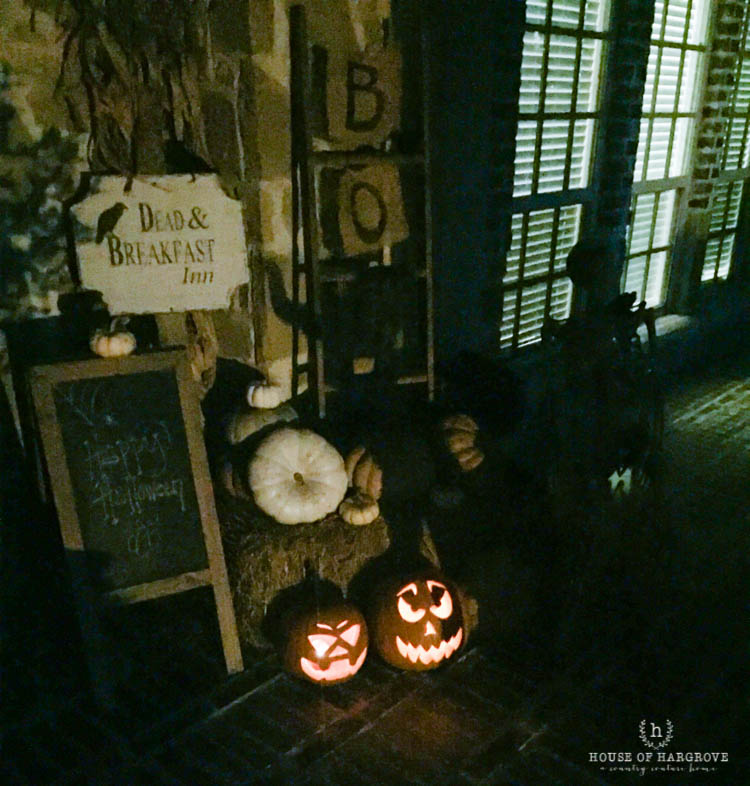 We all had so much fun that we want to invite friends over and have a "Pumpkin Punches Carving" party!  This is such a fun activity for the kiddos and they truly feel a part of it since they did the work!  I am excited to try a bunch of different faces!  Our pumpkins have pretty much looked the same year after year because they were the easiest faces to carve.  This year we can be way more creative!  I highly recommend getting Pumpkin Punches for your family for years of fun.  Your husband will thank you as well (if he is the usual carver)!
Love to see what designs you come up with!  If you share on Instagram use #pumpkinpunches so we can see your beautiful work!
Thank you Pumpkin Punches for sending me the product to try.  All opinions here are my own.  I only share product that I truly love and personally use with my readers!