I seriously love having young kids.  It just makes the holidays so much fun.  They get excited about everything so it makes me want to do as much as I can to make the holidays special because I know this time is fleeting!  While I love doing lots of fun things at the holidays, I love it even more when I find quick and easy things that my kids love because…we are all busy…RIGHT?!  2  years ago I made Avery her first Easter egg lunch and she absolutely loved it.  So easy for me…..and so much fun for her!  Thought I would share so you can do it too!
SUPPLIES:  All you need is cheap plastic eggs and food for lunches.
I like to buy the large plastic eggs so they hold more.
Here is Avery's lunch tomorrow.  Goldfish, Strawberries, Blueberries, trail mix (in the green egg), some Easter M&Ms and I made her a sandwich.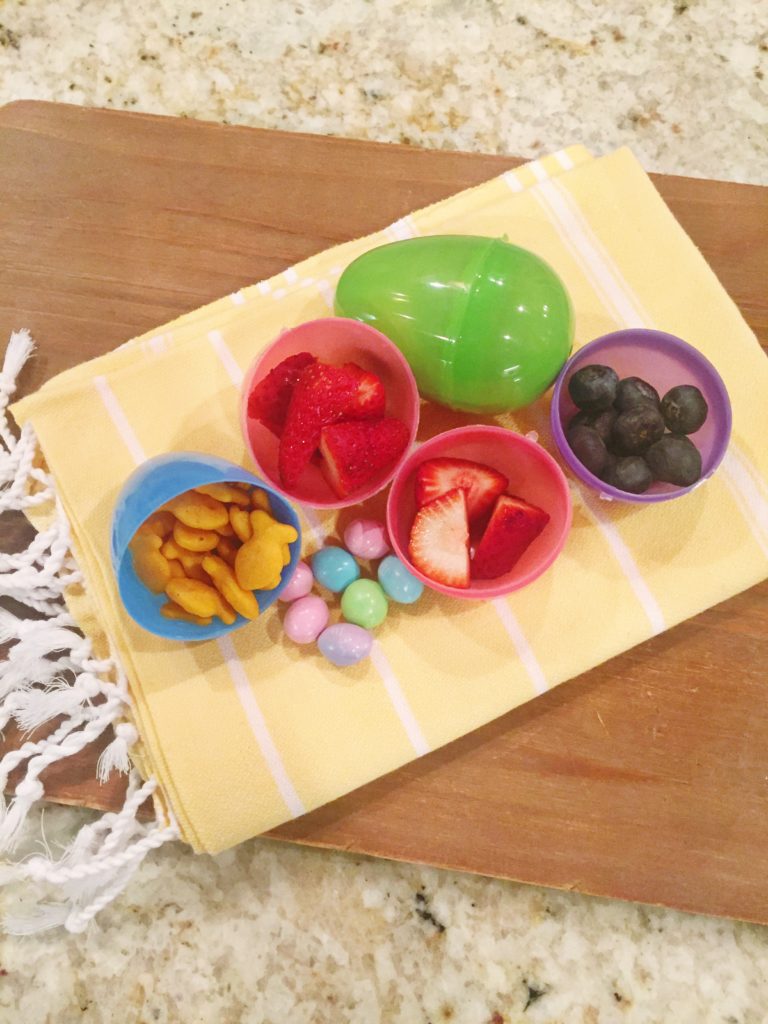 After posting the photo below I decided to add some Easter Basket Grass to the lunch box to make it even more festive!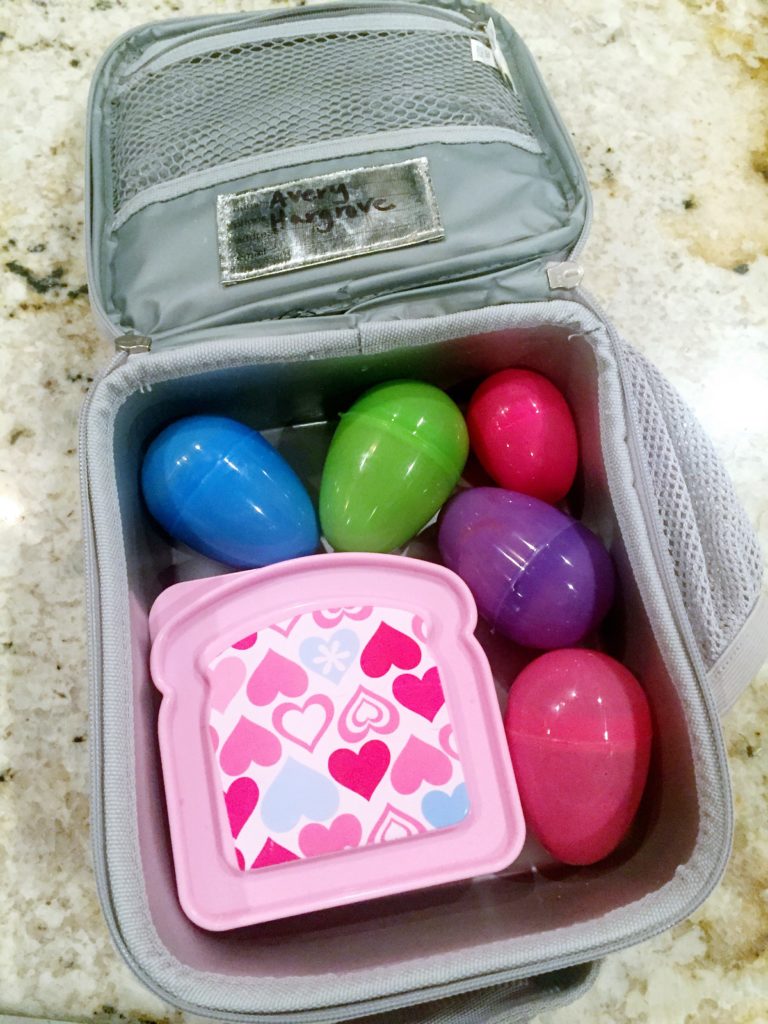 There are so many different foods you could use.  Cheese cubes, grapes, carrots, etc.
I know she is going to be so excited when she opens her lunch tomorrow!  This post is short and sweet, but wanted to share this idea so you can make an Easter egg lunch for your kiddos this week too!
Have you done and Easter egg lunch for your kids before?  If you have more quick, fun Easter ideas I would love to hear them.  Always looking for more ways to celebrate!