Even though it is still hot in Texas as soon as my kiddos go back to school it has me thinking about my favorite month ever….FALL!  I love the lazy month of summer: late nights, late mornings, swimsuits & PJS….but Fall…. with pumpkin everything, cooler weather, snuggling, fires, etc….it just cannot be beat in my mind.  I usually bring out my Fall decorations the first weekend in September so that is what I will be up to this weekend.  There is so much cute Fall Decor out there.  I have rounded up some of my favoritess below.  These are super cute and very affordable!
FALL DECOR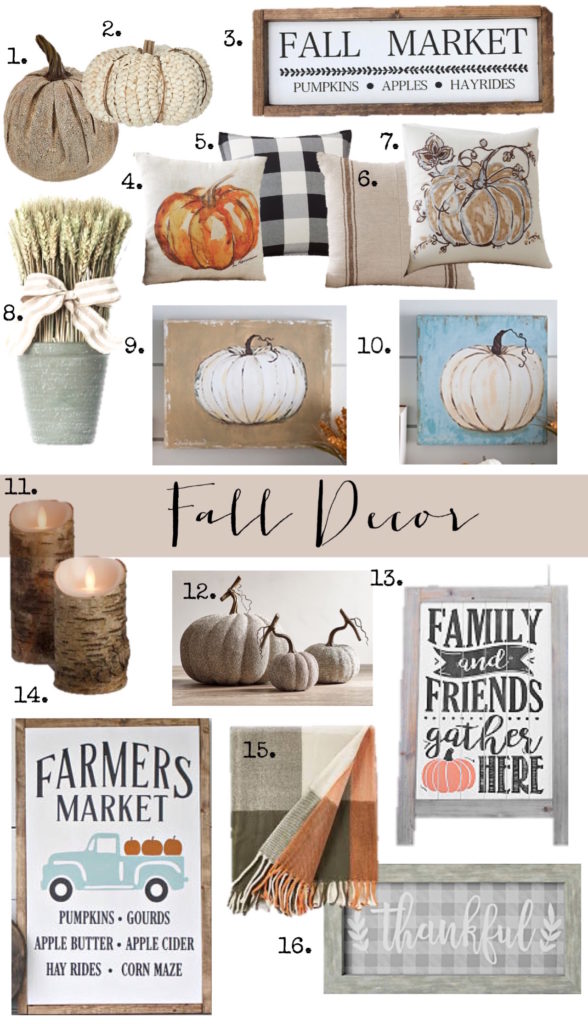 Happy Fall Decorating!!  Hope you found some things that you love!
Also be sure to pick up one of my favorite Fall candles!  ONLY $5 and get this super cute FREE printable tag to go with it!
This post contains affiliate links.  If you purchase I may receive a small commission.  Thanks for supporting my blog.